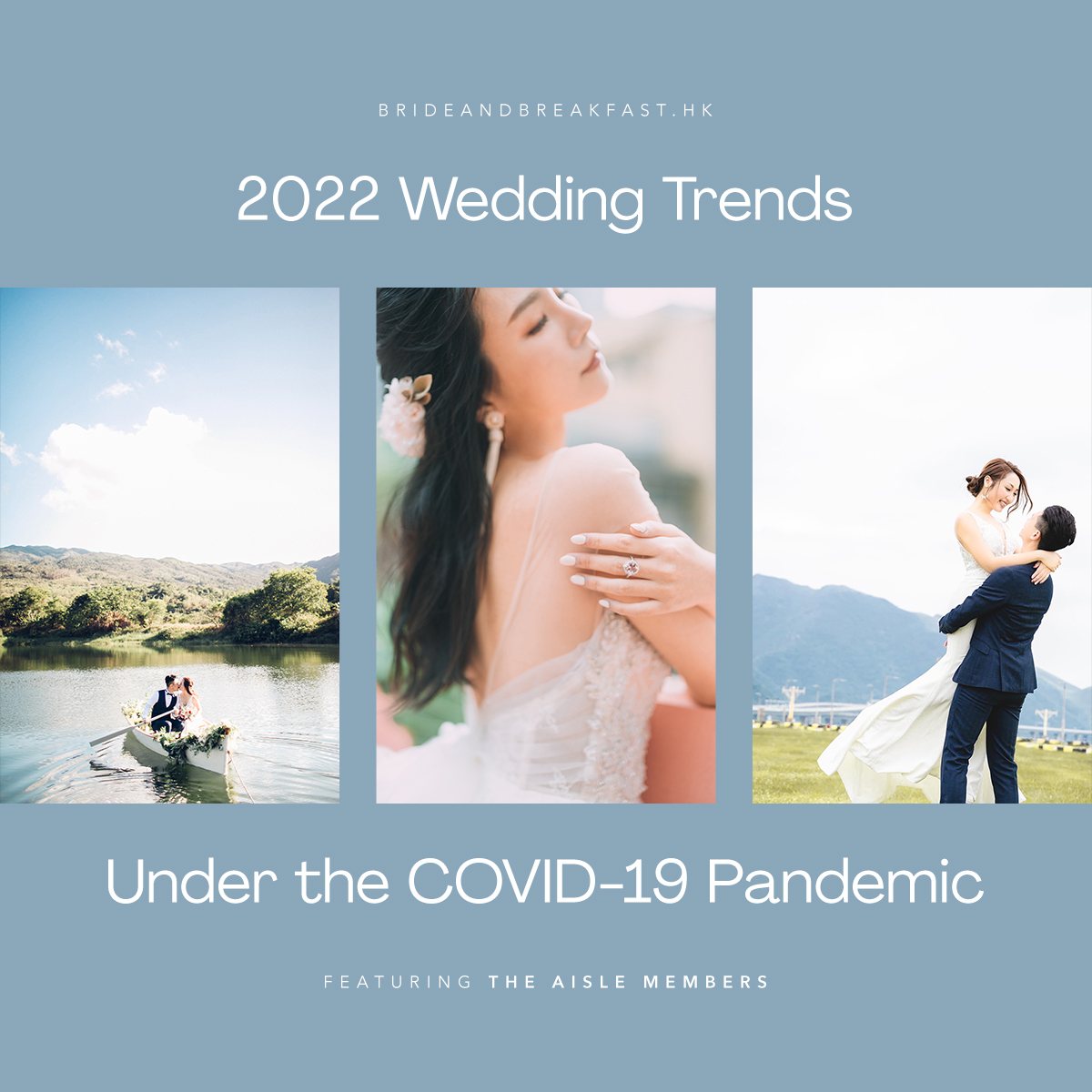 Wedding planning has never been challenging, don't you agree? One day you may start to feel like things are getting back to normal, then in an instant, a surge in COVID-19 cases throws all your plans out the door. But we're a firm believer of looking at the positive side to things and one thing we've seen and appreciated throughout this pandemic is how couples and vendors have adjusted to the times to make sure love still conquers all.
Now that we're well into the third year of the pandemic, we asked wedding vendors what wedding trends have surfaced so that couples can take these into consideration as they plan their special day. Hopefully, these will help all soon-to-weds face the current challenges of planning a wedding. We can all learn from past brides and grooms, right? Let's get on to it now.
(1) Creative pre-wedding shoots that showcase a couple's  hobbies, interests, and personalities.
This 2022, while we are not anticipating the boarder to open any time soon, couples can still have a sparkling and eye-catching engagement shoot by adding in your own personal touch. Binc Photography shares that a pre-wedding shoot can adopt a special theme that represents you and your fiancé–it could be about your hobbies, or you could arrange the shoot where you guys first met!
(2) Looking for a hidden gem within Hong Kong's vast countryside for a stunning outdoor engagement photos.
Another trend, according to Binc Photography, is visiting one of Hong Kong's hidden gems–and there are lots of them to choose from! Head to an out lying island or explore some less travelled path in the countryside. You will be surprised by the breathtaking views that our lovely city has to offer!
(3) Working closely with a civil celebrant of marriages who can personalize your ceremony.
Over the past two years, weddings have been heavily affected by the pandemic. Guest count restrictions keep changing from 20 up to only five at the peak of the recent surge. Hiring a civil celebrant who can preside over you wedding while making it more meaningful can help relieve a lot of stress and burden for couples. And despite of the smaller number of guests, the importance of the ceremony will never be diminished. A wholehearted Civil Celebrant of Marriages meticulously designs the opening remarks of each wedding for each couple, making each ceremony more unique and memorable. Speaking from experience, Hei Hei 囍 Civil Celebrant says that keeping everything simple doesn't mean the ceremony can't have a personalized approach; all the more should you work on this approach!
(4) Finding a Civil Celebrant of Marriages who can also manage the online streaming details.
Many couples choose to do live streaming of the entire ceremony to share the joy and happiness with their relatives and friends in real time. In this case, it's helpful if you have a civil celebrant who not only presides over the ceremony, but also helps the couple with the live streaming matters, for example, panning the camera so as to capture the scene of couples entering the hall, shares Hei Hei 囍 Civil Celebrant. Some civil celebrants also bear the responsibilities of a photographer, probably with an iPhone, to capture the important moments of the wedding. Under the pandemic, it's an advantage to able to meet a passionate civil celebrant who is keen on taking a few more steps to make the wedding more efficient and memorable.
(5) New pre-wedding video formats that allow the audience to get to know the couple more.
Since a a lot of guests are not able to attend weddings these days, couples have been thinking of other ways to make them feel more like a part of the wedding. One way is by sharing more about themselves through pre-wedding photos and videos. To be specific, NL Mind Wedding enlightens us about the new trend of a pre-wedding concept video in interview format. This novel format allows couples to share more about themselves to guests digitally following their wedding journey.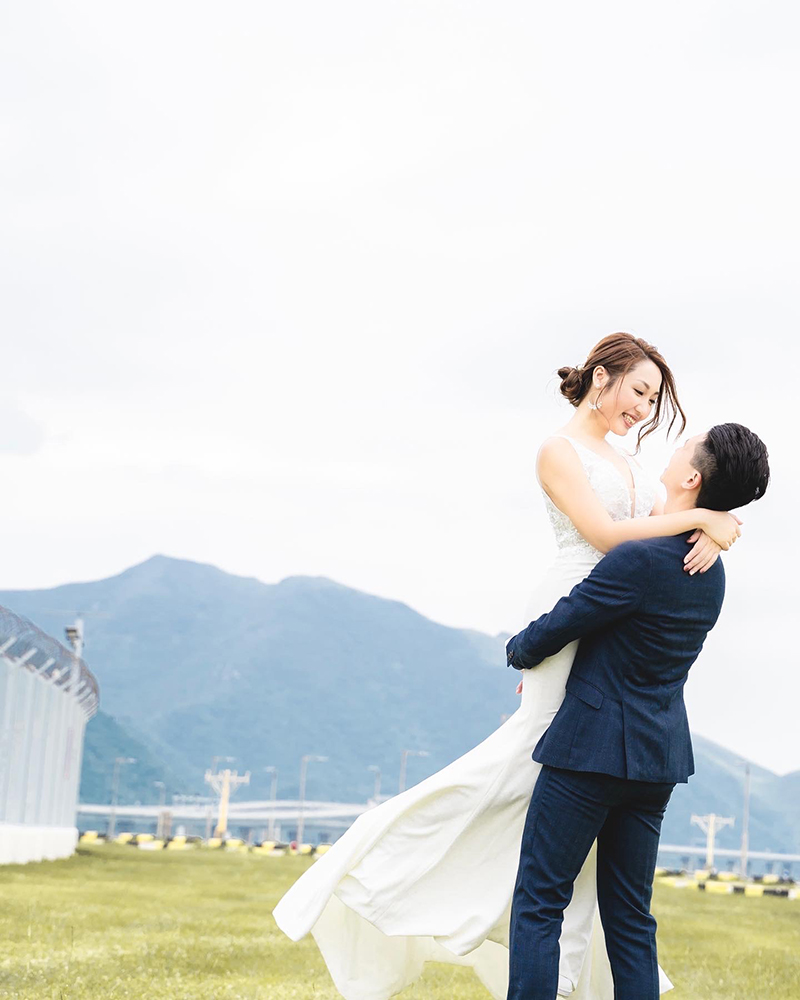 (6) Investing in a single multi use statement piece.
Investing in a single statement piece for multi purpose use is a trend among brides these days, says The Hairpin Boutique. For example, a popular choice is a headband or tiara that can either put on top of the head or put on the back of the head. To create two different looks for different gowns. This trend is actually a really good idea, especially if you want to either save on costs–since you need not buy several accessories–or simplify your wedding look.
(7) Wearing white, cream, or silver tone accessories that are easy to match.
What if you want to use your wedding accessories even after your wedding? The Hairpin Boutique says many brides have the same line of thought so white, creamy or sliver tone accessories are trending nowadays. These tones are easy to carry and match intimate wedding settings. Moreover, less luxurious accessories can be worn over and over again, maybe even everyday.
(8) Giving wedding favors and using decorations that promote guests' health and safety.
Due to the pandemic, many couple choose virus fighting products as their wedding favors, for instance, hand sanitizer gel, household spray, essential oil roll-on perfume, and so on. Wild Mint thinks that not only is this a very thoughtful idea, it's also practical.