It's been a couple of months of staying indoors and avoiding unnecessary trips outdoors or in public places. Even if movement outside your home is restricted, that doesn't mean your wedding planning has to halt. In fact, you can still continue planning while you're home. You can be productive and get things done without having to go outdoors. Here are 10 wedding tasks you can easily do and accomplish at home.
(1) Double check all your contracts.
If you haven't yet, this is the best time to check all the details of your vendor contracts. Make sure you don't miss out on the inclusions, exclusions, and fine print. You can read this article to know more about what to look out for while double checking your vendor contracts.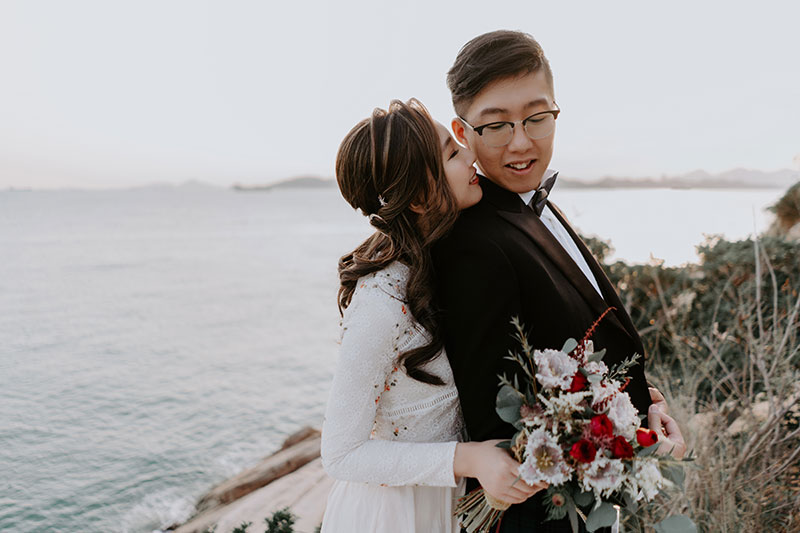 [From: Love in the Time of the Coronavirus / Photo: Makin' Lab]
(2) Finalize your guest list.
Whether you need to cut down on add on to your list, now is a great time to work on your guest list. Take into consideration all the factors that affect your guest list. You may also do some advance work on planning your seating arrangement, too.
(3) Update your guests.
If you plan to postpone or to push through with your wedding with strict hygiene procedures or if you, now is the time to update your guests accordingly. You can send e-notices for any updates guests need to be aware of, as well as e-invites for the new date.
[From: An Adorable Garden Wedding That Included Furry Friends as Guests / Photo: Hyvis Tong Photography]
(4) Refine your wedding design details.
You can also use this time to refine your wedding design and decorations. This is especially crucial if you're pushing through with a small-scale wedding. You will probably need to adjust if you are having a smaller venue. Or if you're like this bride, who planned an entirely new wedding, you can go back to the drawing board.
(5) Shop for your bridesmaids' dresses online.
Don't you feel extra thankful that online shopping is now so easy and convenient? You can check out the latest bridesmaid dress trends and shop for evening dresses online.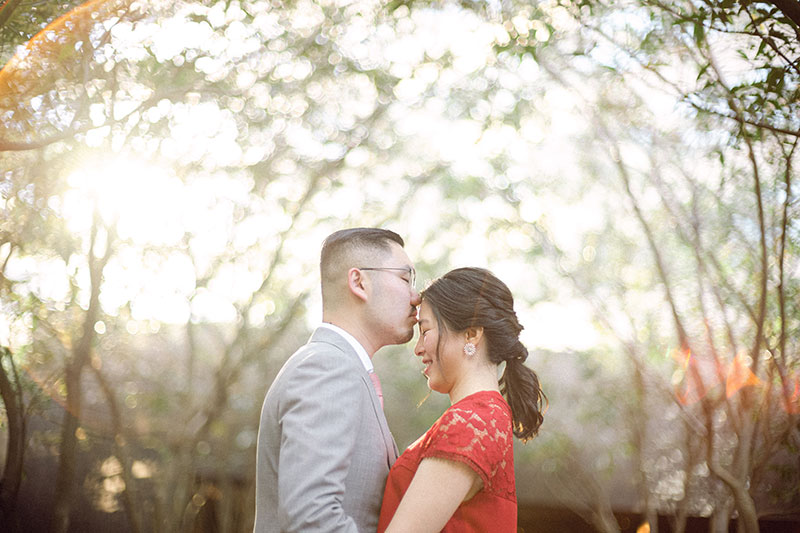 [From: Faith in Each Other Inspired This Couple To Proceed with Their Wedding During the Pandemic / Photo: Patrick Photography]
(6) Apply for a donation registry.
If you want to help others out, you can have a make your registry a donation drive. Ask guests to donate instead of giving you cash. There are many options and donations can be made easily online.
(7) Think about the guest experience.
Since you had to make adjustments to your wedding and because extra safety precautions must be in place, this is the best time to really think about the guest experience. Think about how you can keep everyone safe. You can also think about how you can make your intimate wedding extra special, despite the circumstances.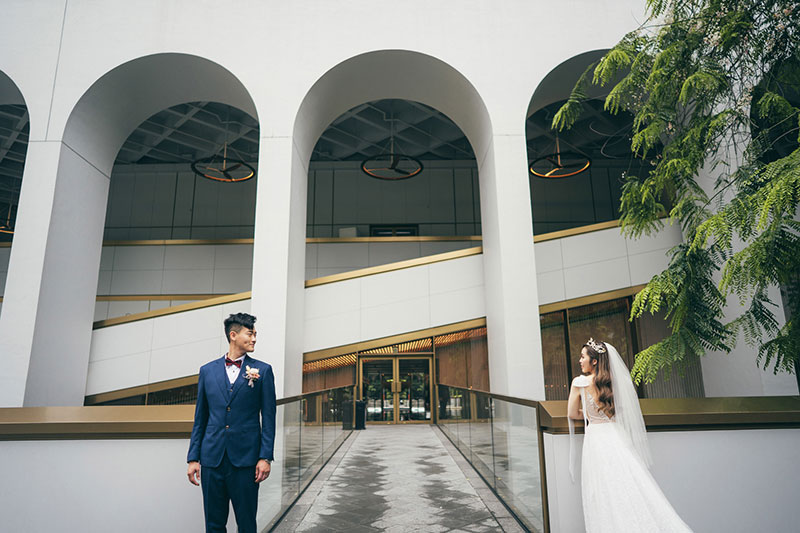 [From: This Couple Canceled Their Bali Wedding and Had an Intimate Gathering at The Murray Instead / Photo: Jeff Lee Picture]
(8) Make some D.I.Y. details.
Adding something you made yourself will definitely a that personal touch to your wedding. Now that you're home, why not get crafty? there are many easy D.I.Y projects that you can start with. Check out some ideas here.
(9) Create your wedding playlist.
This one's always a fun wedding detail to work on, so get on it right away. Think of all the playlists you'll need for your wedding day and start saving all your favorite songs now.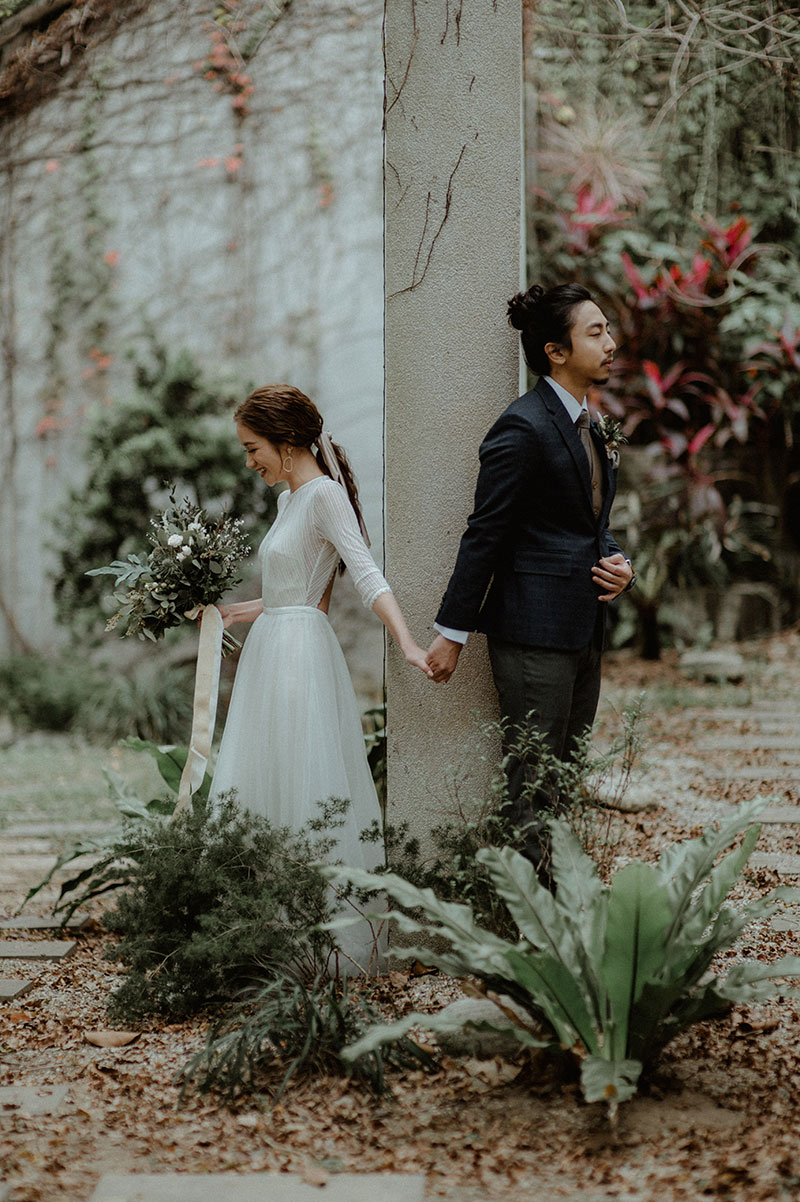 [From: A Rustic Garden Wedding in a Warm Inviting Palette / Photo: GOOD DAY Photography]
(10) Work on your vows.
Lastly, you get work on your vows. Take a step back from life's worries and problems and focus on your love. Think about the beautiful beginning that awaits you both and let your thoughts overflow. Get in the moment and let the words and emotions fill those pages. If you need a little help, read these useful tips on how to write heartfelt vows for the love of your life.