When you start planning your wedding, a lot of people around you will want to help and give suggestions–your parents, your bridesmaids, etc. Everyone is just too excited for you and wants to help out. The truth is, you will not like all the suggestions that they give. And many times you might find that there are just too many ideas from everyone. Sooner or later, you will have to politely decline the many recommendations coming at you, left and right. Of course, you don't want to offend anyone, right? So how you say "no" without hurting others' feelings? Here's how you can politely say "no" if someone makes a suggestion you don't like. Use these phrases to gently let others know you have other ideas in mind.
(1) "I love that idea, but I'll change it a bit."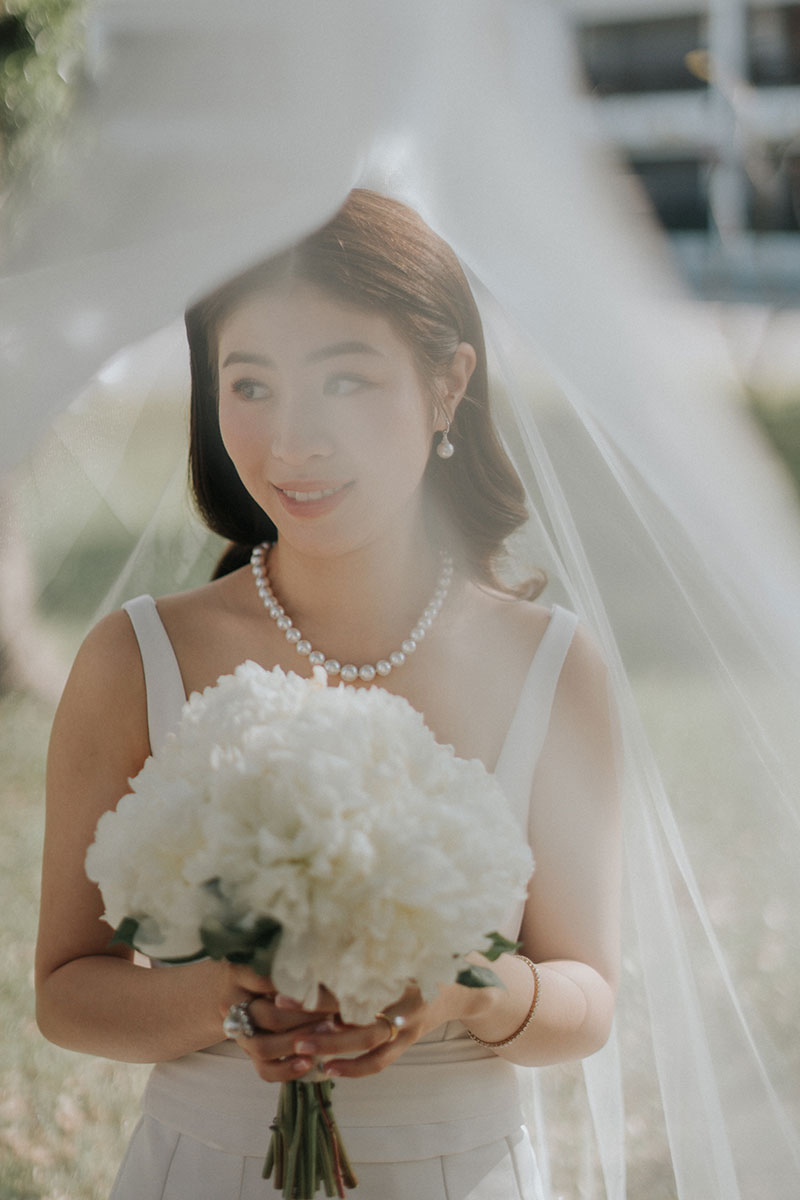 [From: A Serene Garden Wedding with Blush and White Decorations / Photo: Aupho Wedding]
Some ideas do align with your own, but need a little adjustments. If that's the case you can say, "I love that idea, but I'll change it a bit." This way, you're not entirely shunning the idea. Instead, you're saying that it's something you like and will customize a bit to make it fit your vision. For example, your parents might be adamant about you wearing a certain dress style, but you find it a bit outdated or ill-fitting. You can always say you will take the suggestion but tweak it.
(2) "Let's try a different day or another related task."
[From: This Styled Shoot Shows Us How to Pull Off an Elegant and Refined Wedding / Photo: Terry Li]
You may have photographer friends who will offer to shoot your wedding. If you're not too confident in getting them for your wedding, you can always suggest they shoot your pre-wedding instead. You can still make them a part of your wedding but move their offered services to another related task. The same can be done if a friend offers to be the MC. If you prefer that you hire a professional, maybe your friend can say a short speech instead. Or, you can suggest that your friends can just attend the wedding as guests–less pressure for them and they can fully enjoy the day.
(3) "Let's compromise."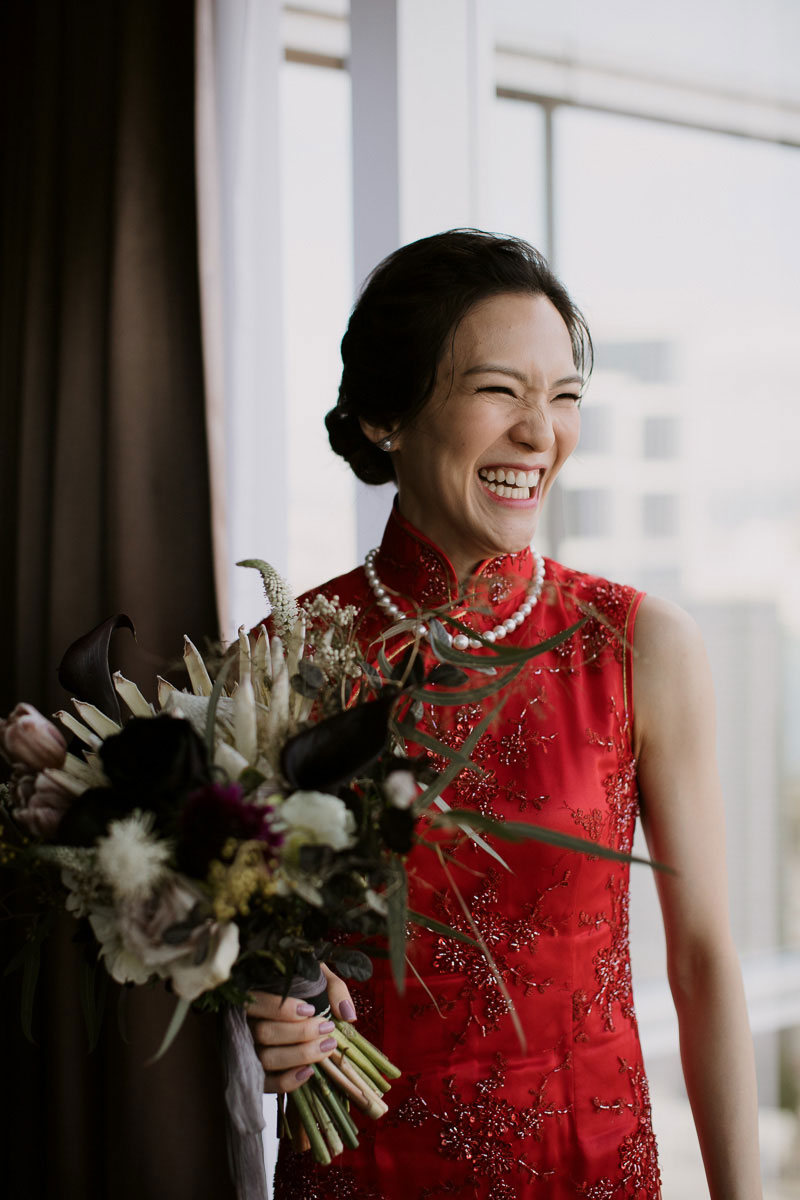 [Photo: A Wedding Filled Endless with Laughter and Love / Photo: Sophia Kwan]
This will be especially useful when parents make many suggestions on how things should go for your wedding day, especially when it comes to Chinese wedding traditions. To keep the peace, think of how you can marry your parents' wishes with yours.For example, you don't want to rent a qun gua for just a few hours, but your parents are very traditional. Compromise by wearing a qipao instead–it's still traditional but you can keep it and wear it again in future. Overall, be open and listen to your parents' ideas. They only mean the best and you can surely talk to them about your ideas too.
(4) "We already have a timeline and some things have been set."
[From: A Serene Garden Wedding with Blush and White Decorations / Photo: Aupho Wedding]
When you have a wedding planner or a friend taking over some of the tasks, you can also give him or her freehand to inform other friends, family, and even other vendors if things that have been set already. Yes, you can spare yourself from having to answer yourself! A classic example is when someone suggests that you use or add certain things. If this happens, you can reply with this to reject the idea politely.
(5) "It would mean a lot to us if we could do it this way."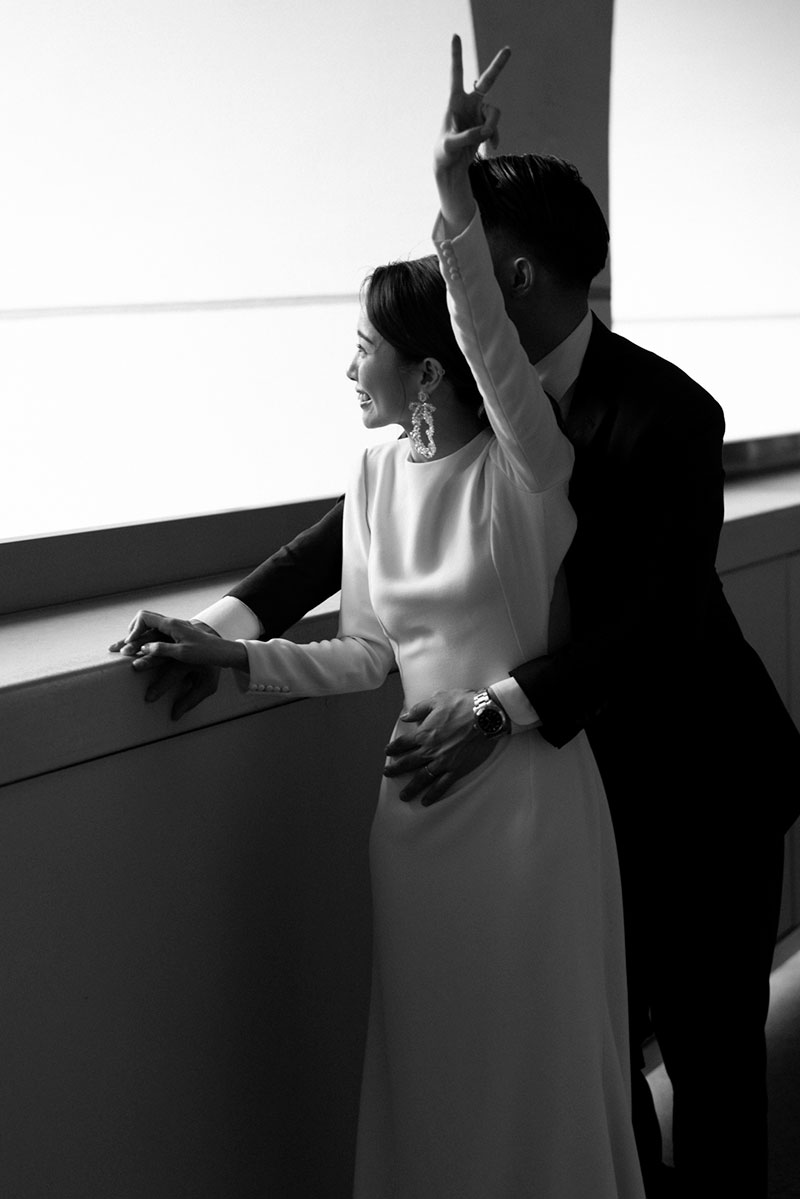 [From: A Modern Love Story at The Murray / Photo: Kay Lai Studio]
And finally, you can't avoid it when some family members or even friends get very emphatic about their ideas and suggestions. They may not know it, but yes, sometimes it comes off pushy. When this happens, no need to get emotional. Just keep calm and say, "It would mean a lot to us if we could do it this way." This polite statement clearly hits the spot. At the same time, it won't cause unnecessary arguments. A common point of contest is where the wedding will be held. Some parents may push for a local wedding while the couple wants to have a destination wedding. This answer would be suitable for this situation.