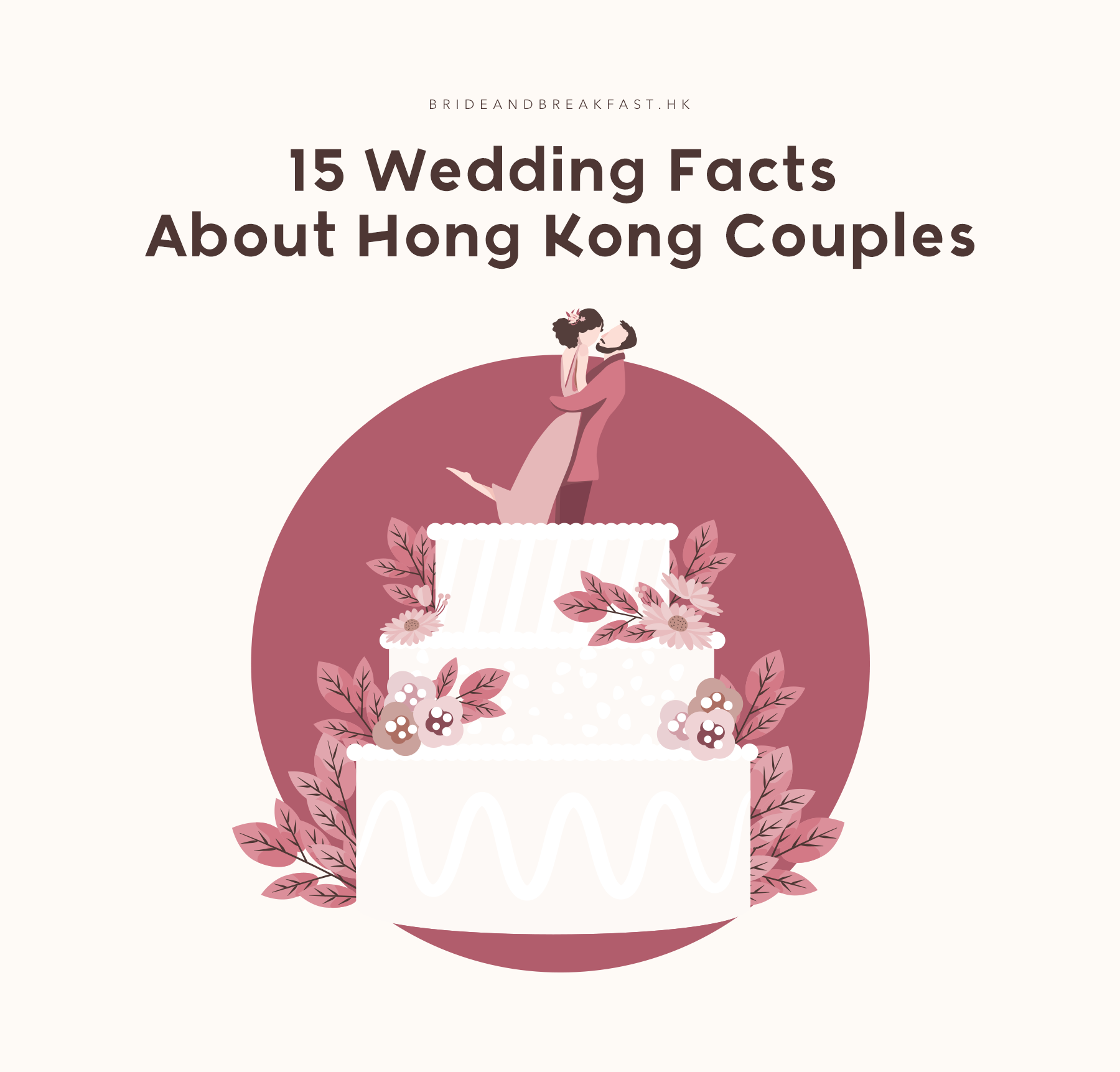 If you're just as much a fan of weddings as we are, then you'll love this! We rounded up some real wedding facts from a survey we did a while back. We wanted to know more about you, our readers, so that we can better help you with wedding planning–what you need and what you like. In the process, we also gathered some really interesting facts that we think you will all want to see too! So, here goes.
(1) The average marrying age for Hong Kong Couples is 25 to 34 years old.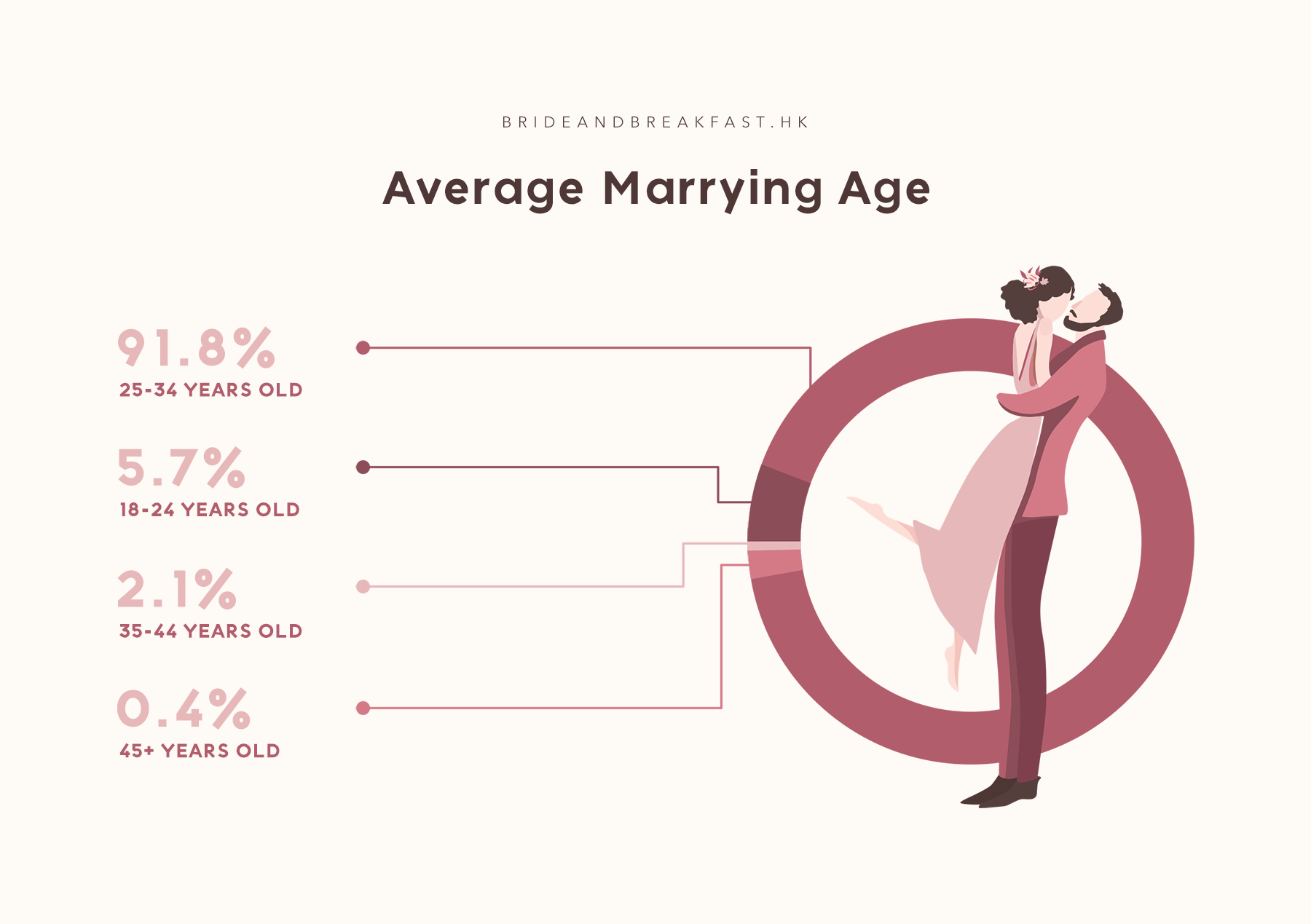 (2) The most popular wedding month is November, followed by December and then October.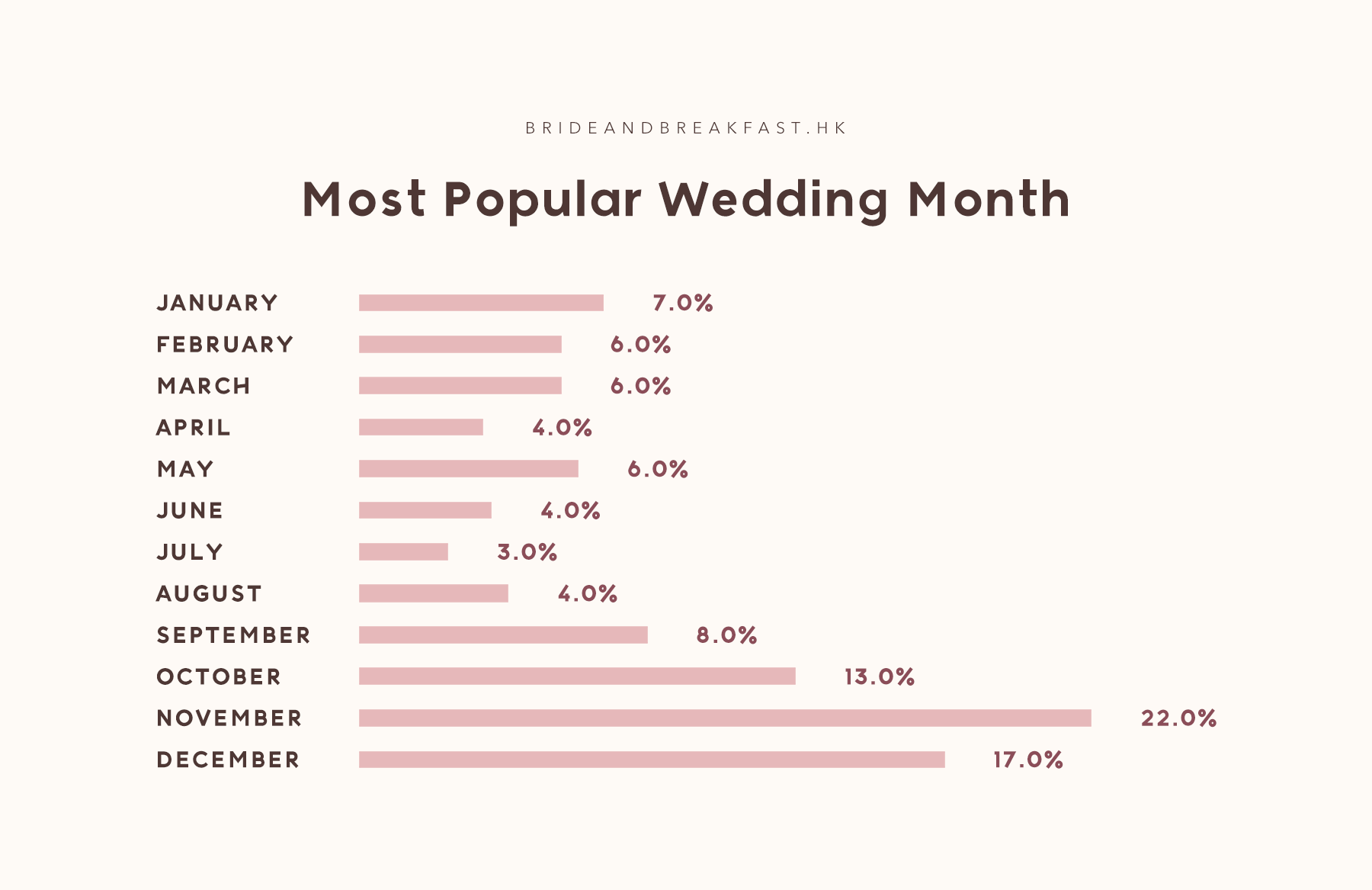 (3) Hong Kong as the country of choice for 87% of the respondents.
(4) The top three wedding venues of choice for Hong Kong couples are hotel, church, and outdoor garden.
(5) More than two thirds of the respondents said they spend 75% of their wedding planning time online with social media as their first place of reference for vendors, followed by searching the internet, and then recommendations for others.
(6) Majority of the couples spend between 9 to 18 months planning their wedding.
(7) Most of the couples also said they had a Chinese Dinner Banquet for their reception.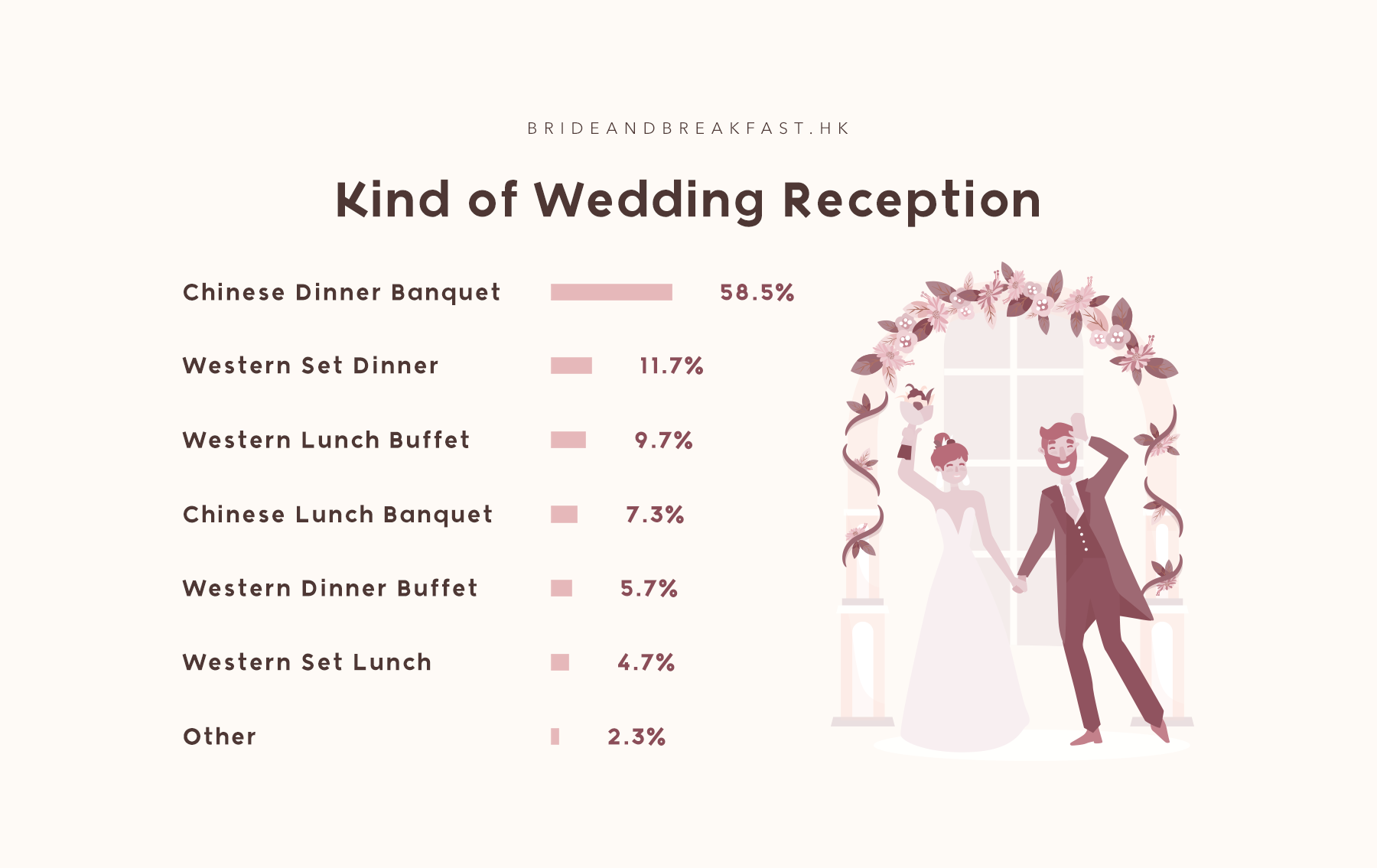 (8) For local ceremonies, 85% of couples shared that their guest count ranges from 40 to 250 pax, while for local receptions, guest count ranges from 150 to 500.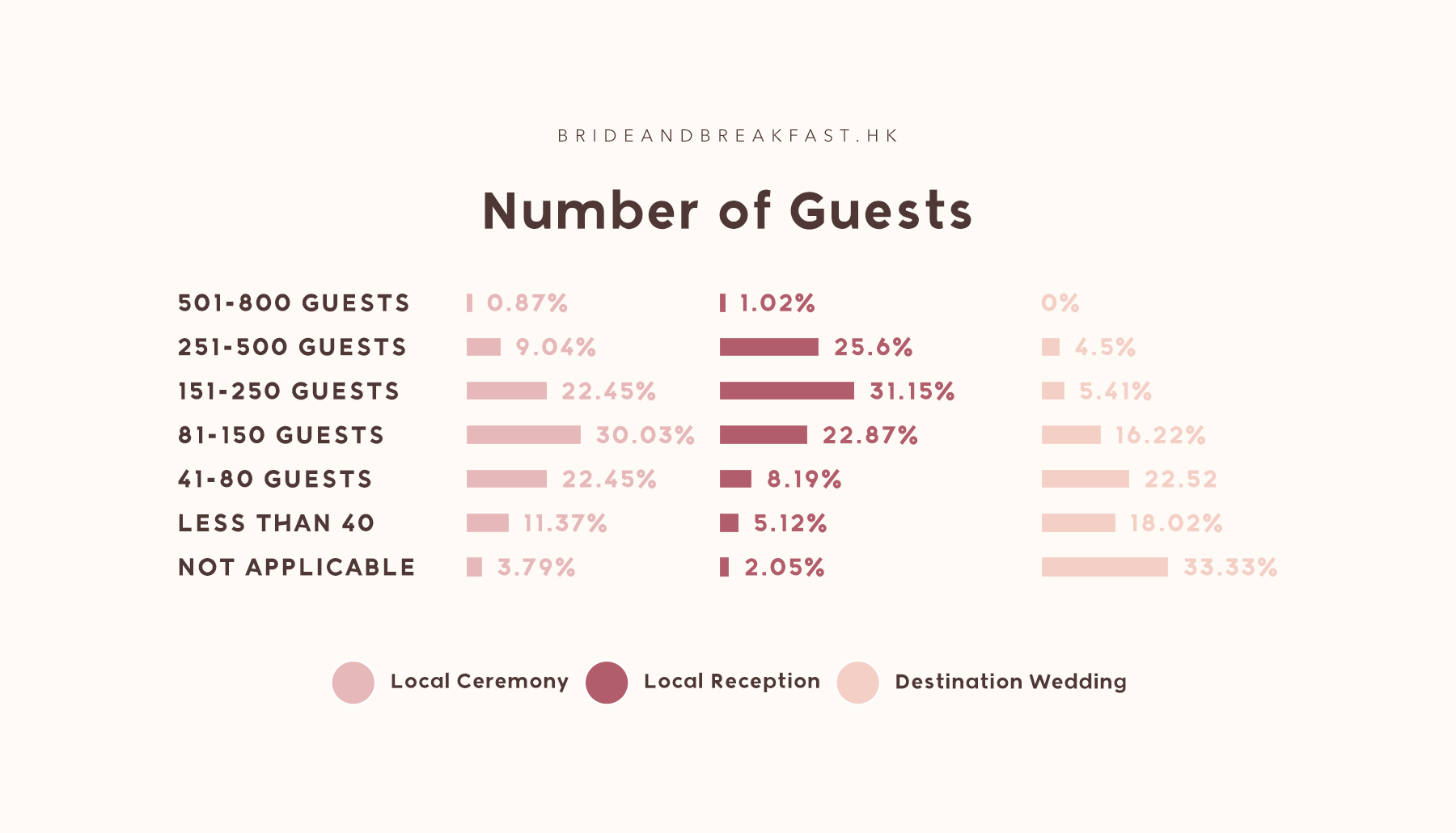 (9) The top wedding inspiration source are websites!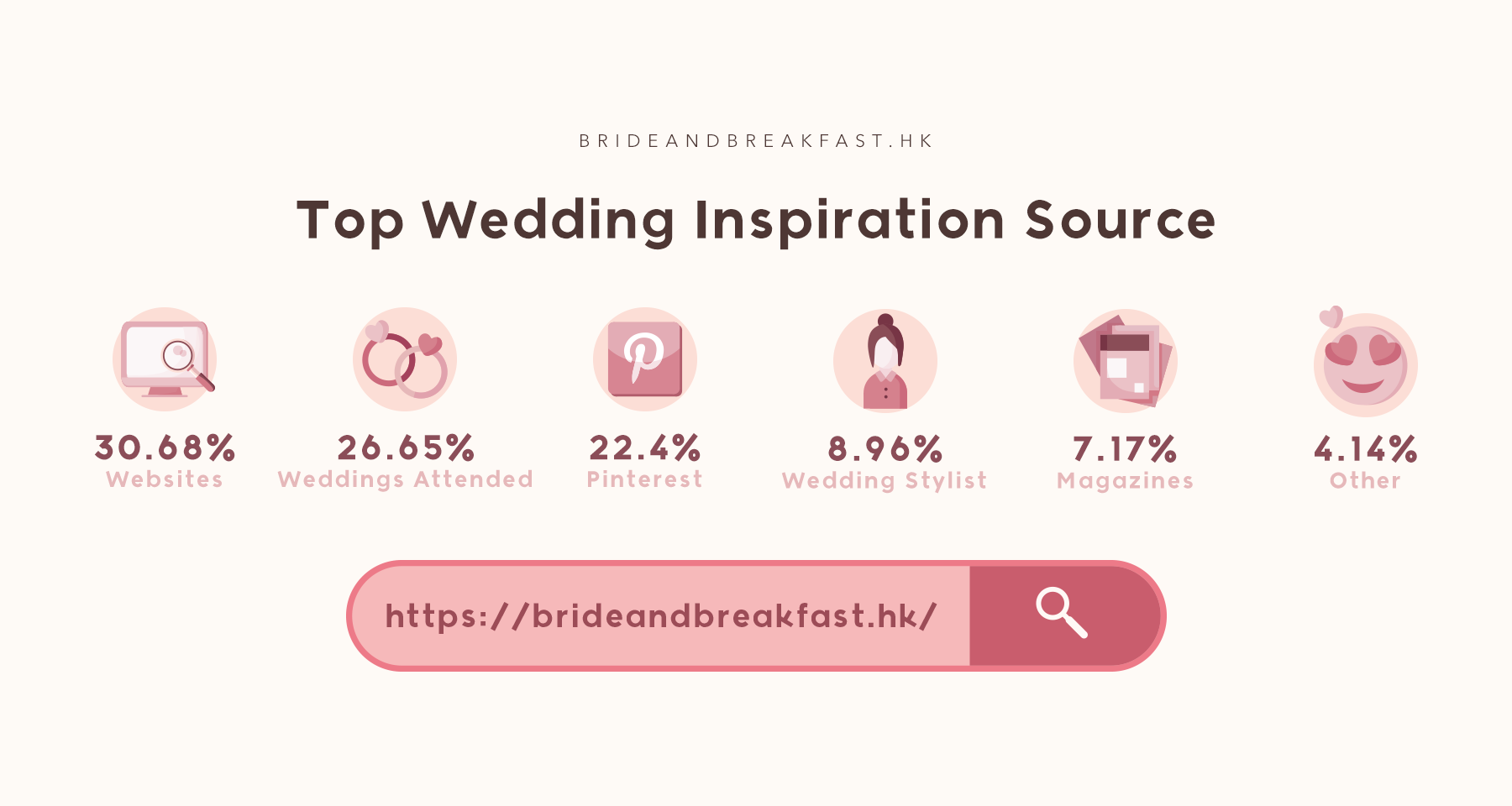 (10) 38% of respondents said their wedding budget fell within HK$300,00 to HK$600,000, while 34% said heir wedding budget fell within HK$150,00 to HK$300,000.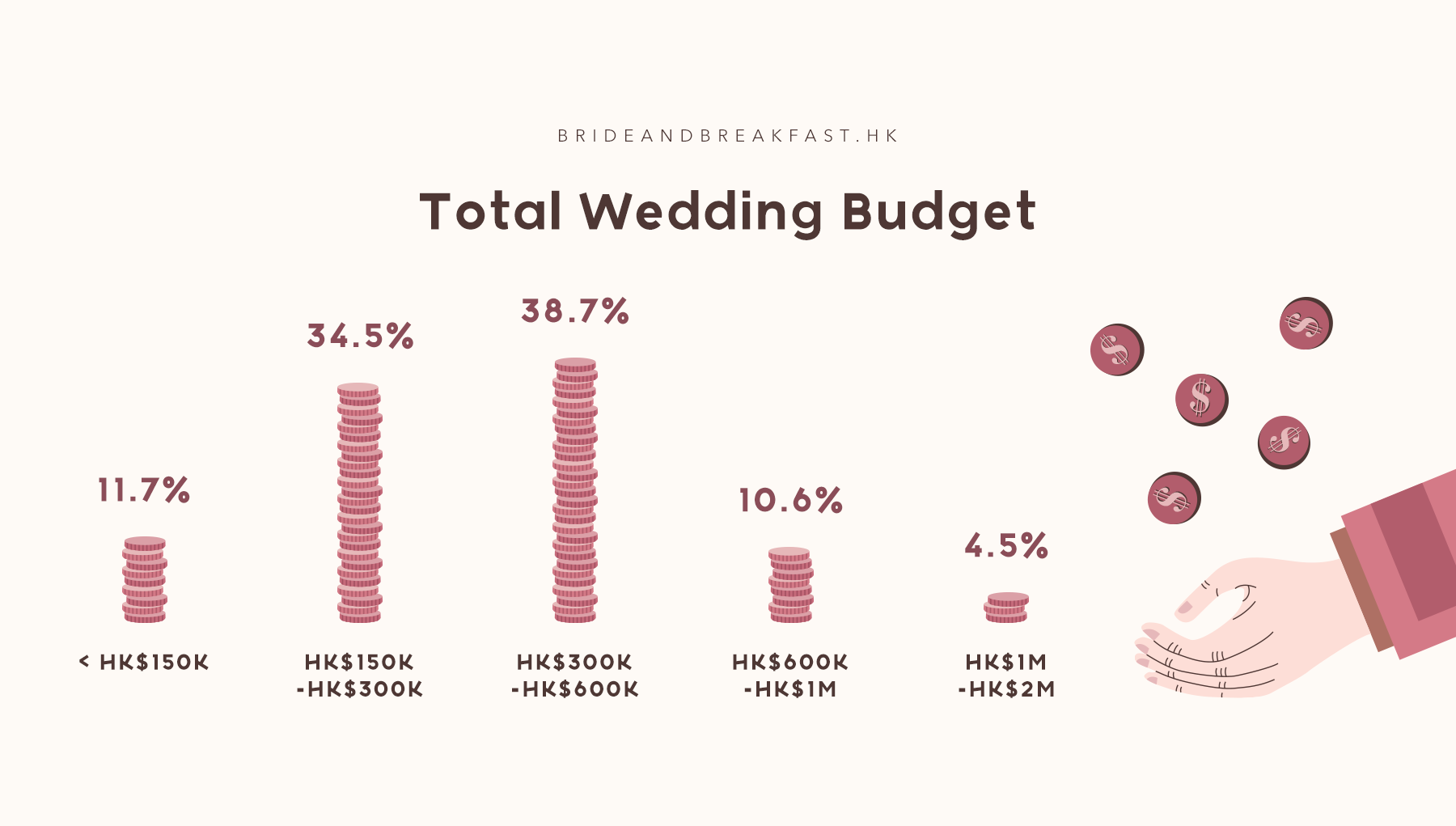 (11) Based on the results, there are the top 6 most important factors when choosing a vendor.
(12) The top 3 Chinese traditions that modern couples still keep as part of their wedding are: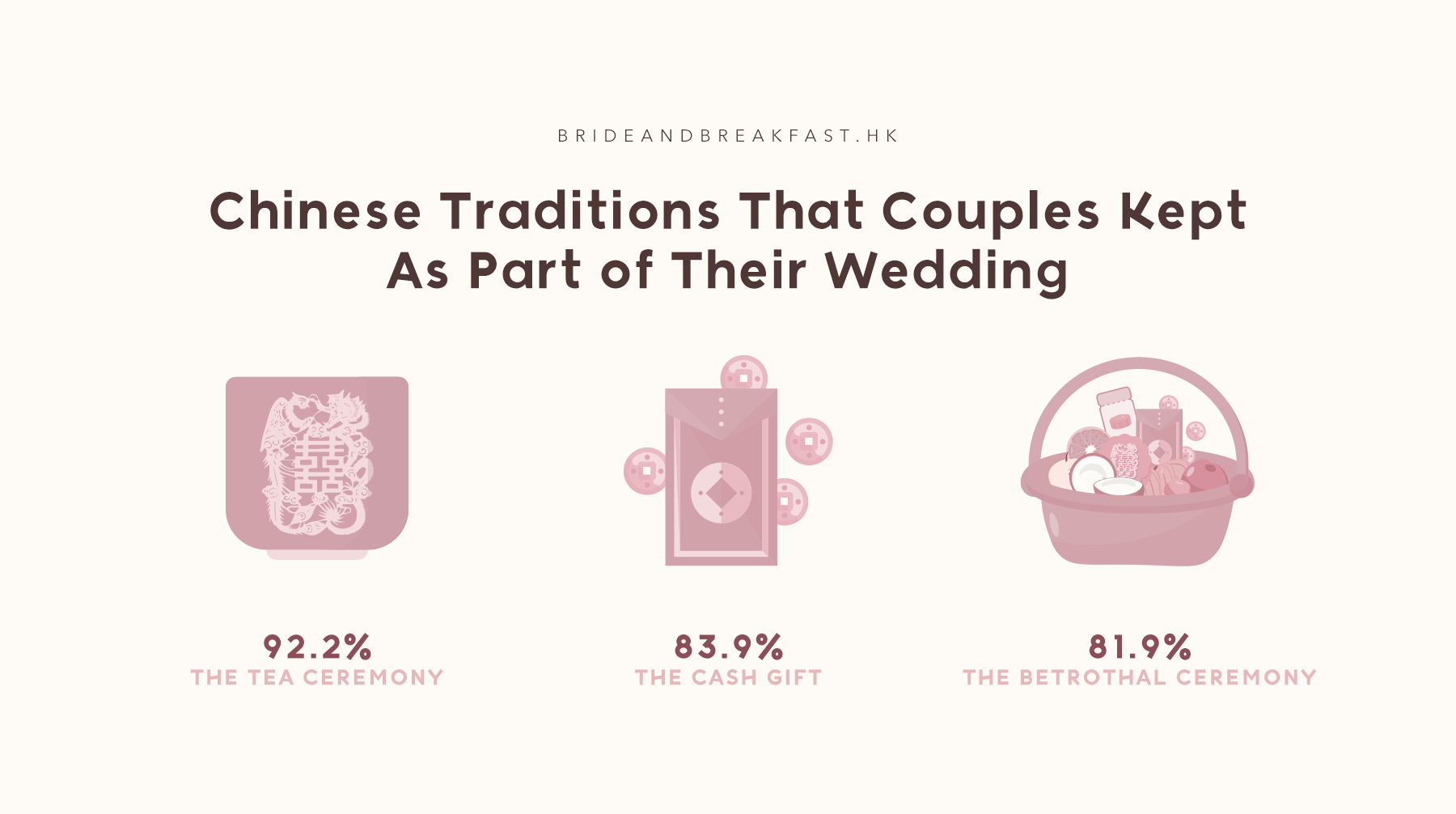 (13) 59% of the couples chose an auspicious wedding date.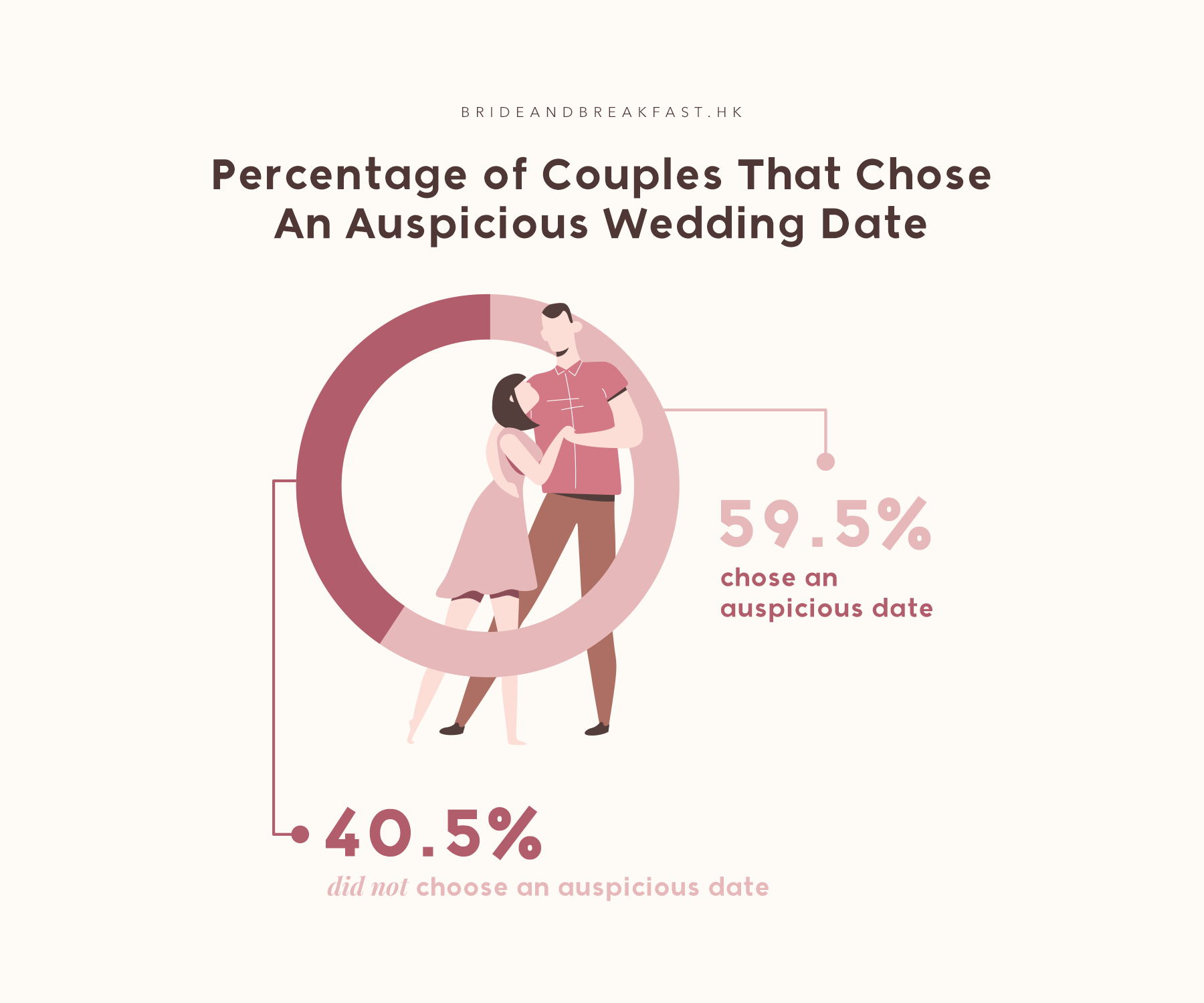 (14) 75% of the respondents still wear the qun gua for their Chinese wedding ceremony and activities.
(15) The top 5 items that couples splurge on are: