And so the month of love is here yet again–what a great time it truly us! We love seeing all the flowers everywhere during the time of the year and we love spotting women extra happy, bouquet in one arm and the other, intertwined with their men. Grand gestures are surely appreciated, but did you know small ones are just as touching? If in case you're more inclined to simple sweet gestures, we made a list of things you can easily do to make Valentine's Day special for your hubby. Here it is!
[From: Sweet and Candid Scenes Fill This Pre-wedding Shoot with Intimacy / Photo: Hyggeland]
(1) Bring him breakfast in bed.
Wake up a tad bit earlier to prepare some breakfast and as soon as the hubby awakes, make your grand entrance, tray in hand with the smell of coffee filling the room.
(2) Dedicate a song to him on the radio.
He won't expect this at all–and that's why it's a perfect idea! Make his morning drive sweet by calling his favorite radio station and dedicating a song to him.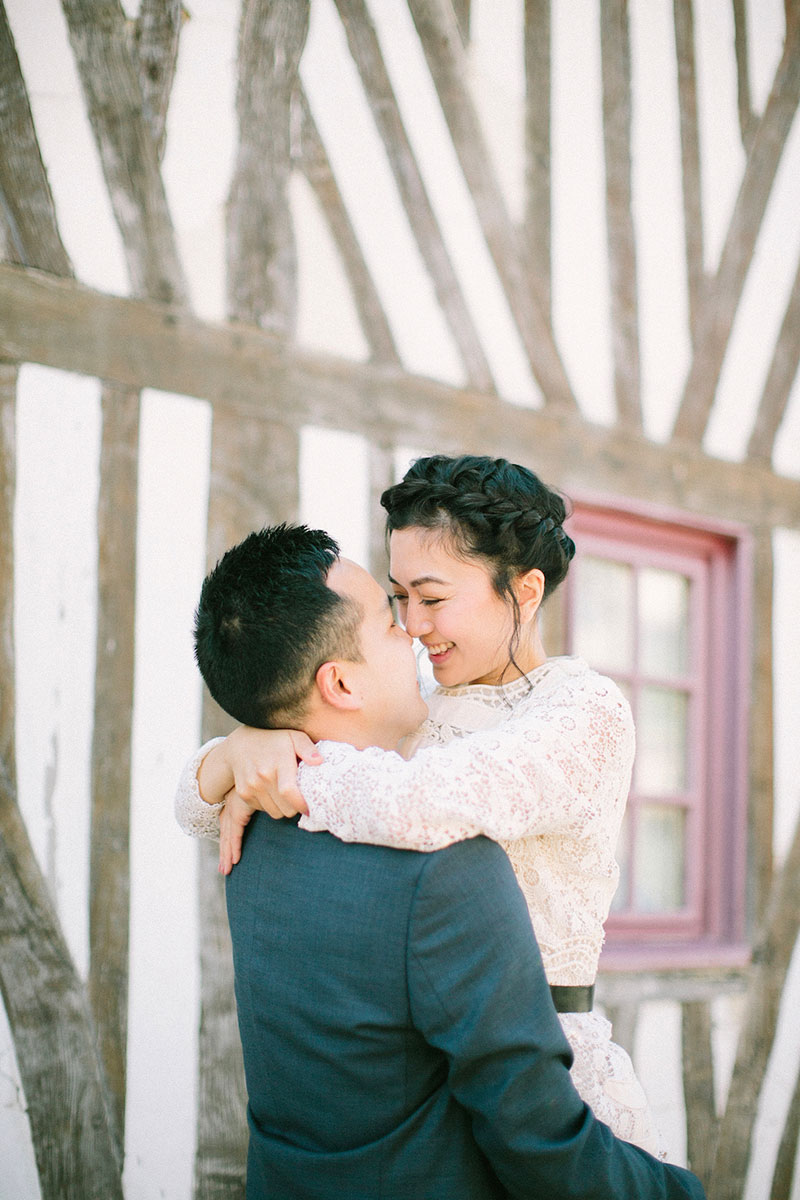 [From: This Couple Had a Sweet Honeymoon Photo Session in France / Photo: Saya Photography]
(3) Send him surprise lunch at work.
Just before the clock strikes 12, make sure your special lunch delivery arrives on his desk! He'll surely appreciate the thoughtfulness of this gesture.
(4) Tuck a simple note into his pants.
We think this is extra cute–slip in a simple note, even just a piece of paper with the words, "I love you," into your husband's pants. When he grabs his phone or wallet from his pocket, he'll surely smile.
[From: There's No Place Like Home / Photo: Heather Photography]
(5) Cook a special dinner for him with all his favorites.
We can't stress enough how food is the way to a man's heart. So, after breakfast in bed and surprise lunch, here's a final gesture to conclude it all: cook him dinner with all his favorites! Surely he'll agree that your cooking tops any restaurant out there.
(6) Book a surprise spa date with him.
Of course, a surprise spa date will also be super sweet! Your main man will love this because R&R is always welcome, especially if he's been working real hard.
[From: This Engagement Shoot Took Place in Your Everyday Go-To Places / Photo: Justin Lam Photography]
(7) Send him an e-card.
Yet again another surprise, send your hubby a surprise e-card mid-day! Boy will he be thrilled to see something out of the ordinary in his email.
(8) Plan a date where you join him for one of his hobbies.
If your husband is into golf, why not try it out wit him. Or, if he's into basketball, offer to shoot some hoops. Joining your main man while doing a hobby he loves is definitely a sweet gesture he'll always remember.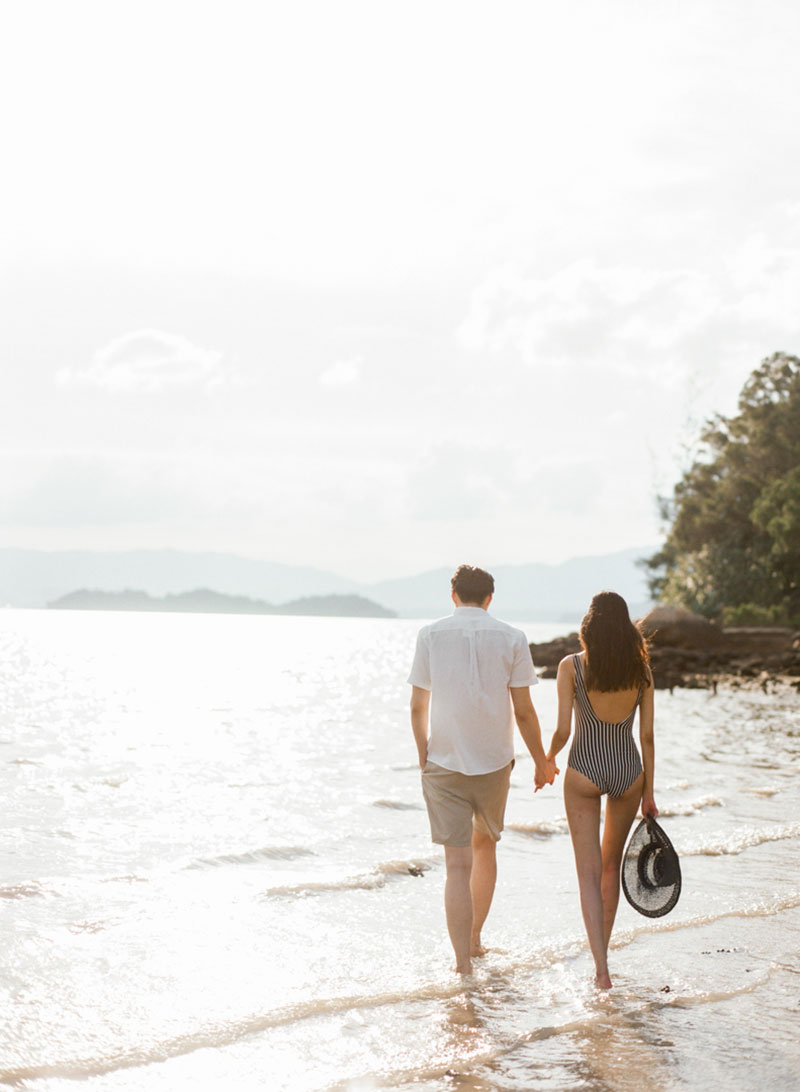 [From: These Timeless Pre-wedding Photos Were Shot in Two Locations / Photo: Heather Photography]
(9) Drive away.
Yes, drive away… to no particular destination. Have a spontaneous day and see where you both end up. Sometimes no plan is a great plan!
(10) Keep the words of affirmation coming all day.
Of course, you should affirm your husband often, but this time of the year, you can surely shower him with excessive praise! He'll wish Valentine's never ends.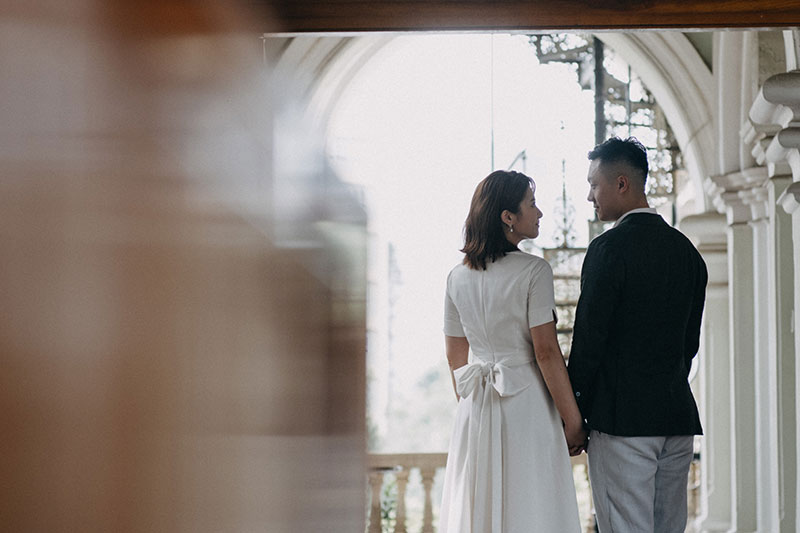 [From: Sweet and Candid Scenes Fill This Pre-wedding Shoot with Intimacy / Photo: Hyggeland]
(11) You can always get a gift too.
If you still want to give a gift apart from all the sweet non-material gestures, that's fine too! You can get him something he's always wanted, or even something less grand but meaningful.
(12) Make the day all about him.
Finally, make the day about him and about your love for him! Whatever you do end up choosing to do, if you keep him and your love as the focal point, it will be a grand day for you both.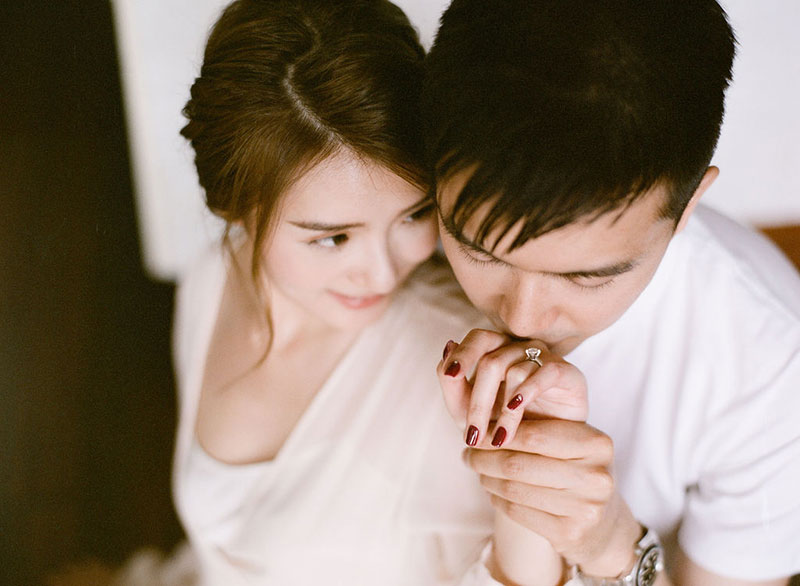 [From: There's No Place Like Home / Photo: Heather Photography]
We hope you have a very special Valentine's Day!