To all brides still looking for wedding vendors and best deals, you're in for a treat this February. The Aisle's wedding fair is here again! This two-day event at the Aisle will have over 40 vendors–many from the Aisle Community, including photo and video, fashion and accessories, makeup and hair, decoration, celebrant, and more–who will showcase their work at the bridal market.
In addition, Hera flowers will hold a Preserved Flower Corsage Experience workshop for those who come. Nutritionist and columnist Cheryl Ko will also share dietary tips in the Healthy Eating & Nutrition Seminar. And that's not all. Special promotions and more workshops and seminars await visitors; brides can't miss this!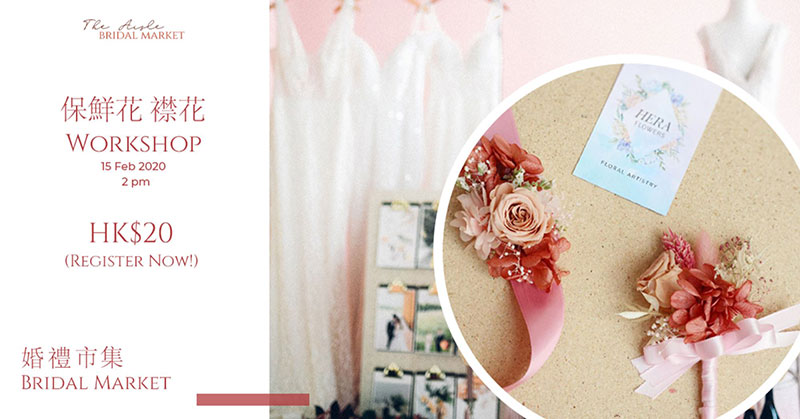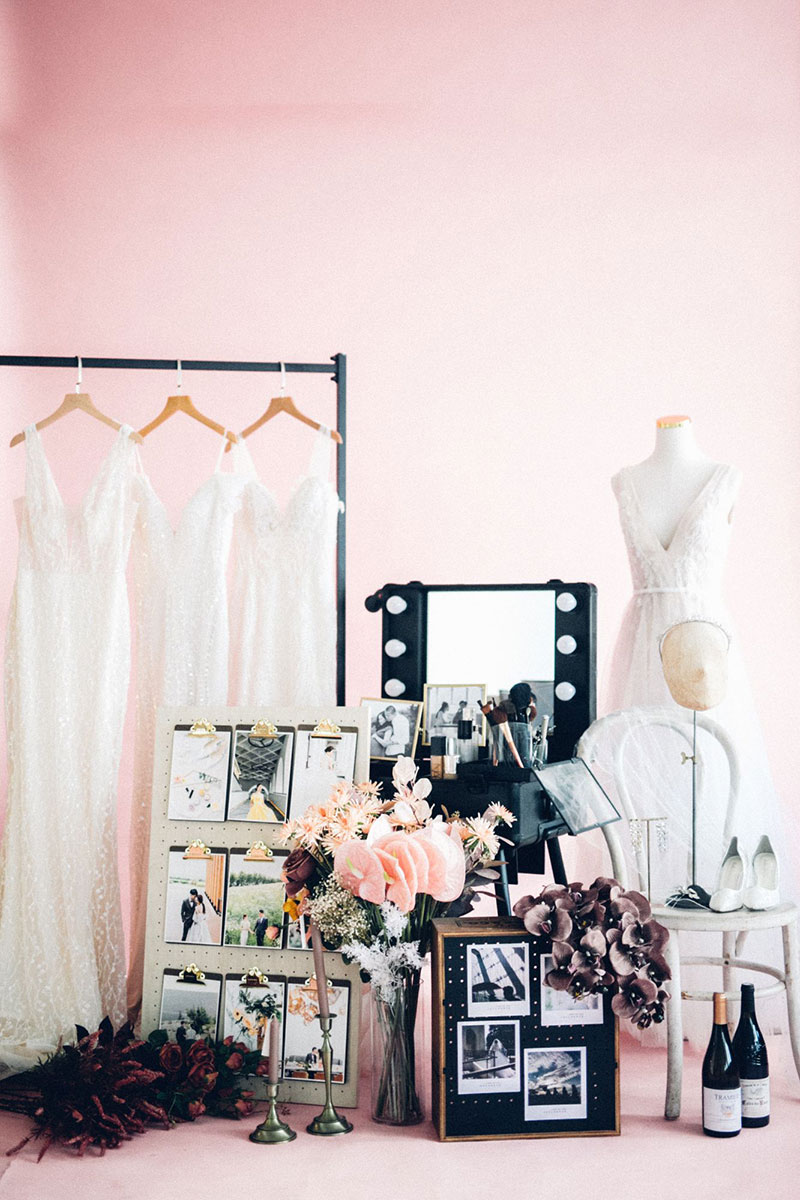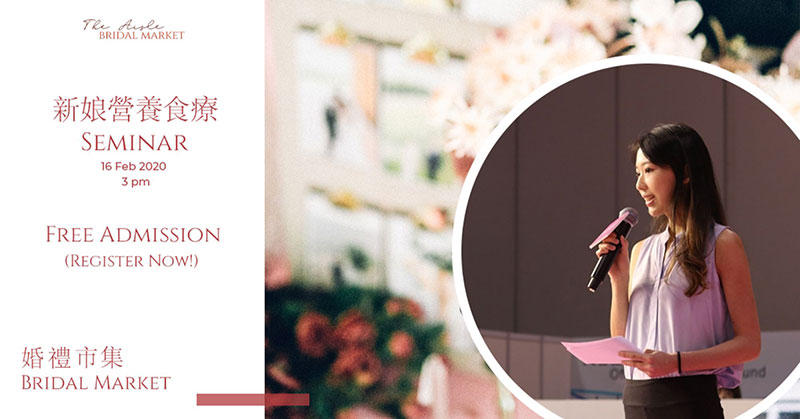 Brides and grooms-to-be are encouraged to have fun with the Bridal Game as well. All you need to do is perform simple tasks at dedicated booths and you'll get a chance to win a free Pre-wedding photo shoot. Don't miss this valuable opportunity!
Here are the full details of The Bridal Market.
Date: 15 – 16 February 2020
Time: 1 – 7pm
Venue: The Aisle, Kwai Hing
Transportation: Free Shuttle Bus from Kwai Fong MTR Station Exit D to The Aisle
(Every 30 minutes | 1PM – 6PM)
Admission Fee: Free
Register now and get a free gift: http://bit.ly/TABARIS
Workshop Schedule
(1) Preserved Flower Corsage Experience Workshop
By Hera Flower
Date:15 February 2020
Time:2:00 – 2:45pm (FULL) | 3:00 – 3:45pm
Limited slots available; First Come First Served
Fee:$20 Admin Fee (Pre-registration is required)
Register NOW: http://bit.ly/TABARIS
(2) Healthy Eating & Nutrition Seminar
By Nutritionist and columnist Cheryl Ko
Date:16 February 2020
Time:3:00 – 4:00pm
Limited slots available; First Come First Served
Fee:Free(Pre-registration is required)
Register NOW: http://bit.ly/TABARIS