We've said it over and over before: food is the best way to make your guests happy! Truly, the banquet menu is crucial for your wedding day, but don't forget to also prepare snacks for guests who will get hungry while waiting for the banquet to start, and guests who will party the night away with you can find themselves famished by midnight. Today we rounded up some delicious snacks that you can serve for your hungry wedding guests. But we also decided to step it up by putting together a super cute and Instagram-worthy list! All your guests will be extra thankful you provided cute snacks–we're 100% sure they will also be snapping shots left and right to document them too!
Tuxedo Cheese and Crackers
For starters, this classic pair makes snacking extra dapper.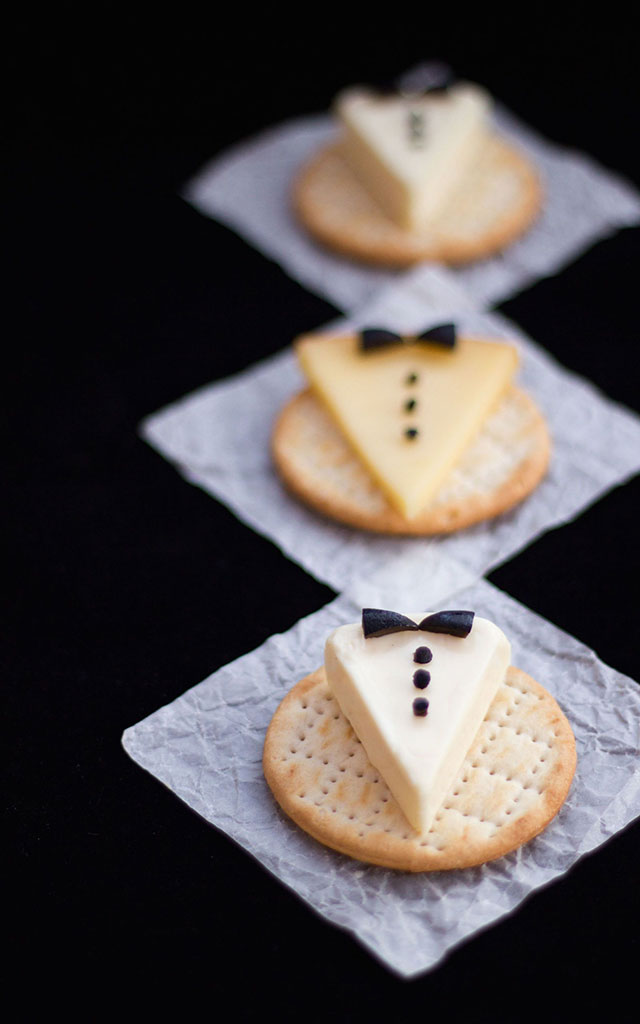 [From: Kitchen Mason]
Fish Tacos with Tequila
Cocktail hour is looking extremely cute with this duo of tequila and tacos.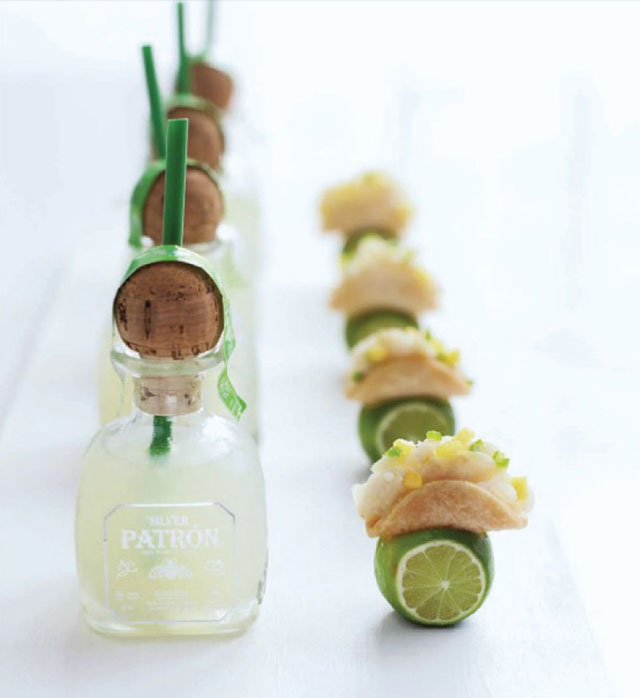 [From: Belle the Magazine, Photo: Cynthia Martyn Events]
Milk and Cookie Minis
Dessert or after party snack, guests will love this childhood favorite.
[From: Washingtonian, Photo: Astrid Photography]
Coke and Fries Bags
The best way to give your guests extra love is by treating them to some fries and Coke! Any hungry guest can grab this and carry it with him as he chomps every single fry down.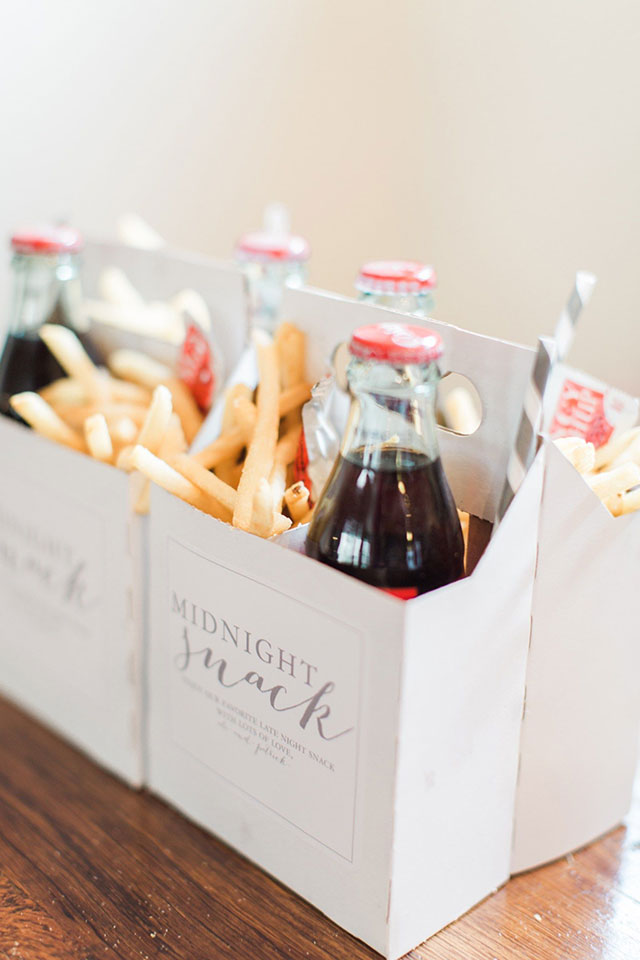 [From: Apartment Therapy, Photo: Elysse Hall]
Fruit Waffle Sandwiches
Breakfast food? Why of course! A little something sweet and homey makes snacking even more satisfying!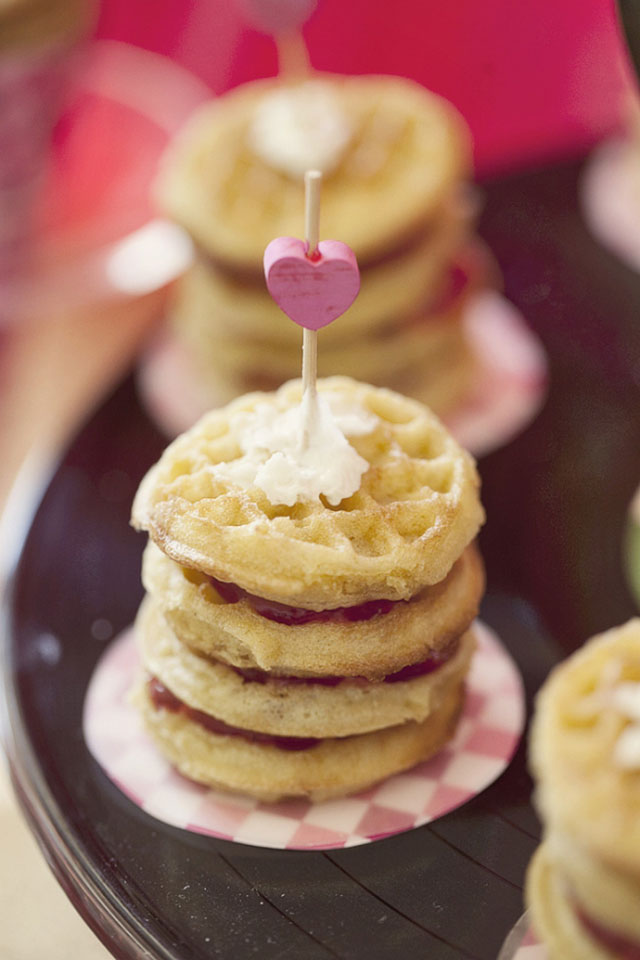 [From: Adorable Diet]
Movie Munchies
What we love about this cute snack idea is that it's like a cute movie snack tray. We can imagine guests grabbing some just in time to gather around for the wedding day same day edit photo slideshow and video.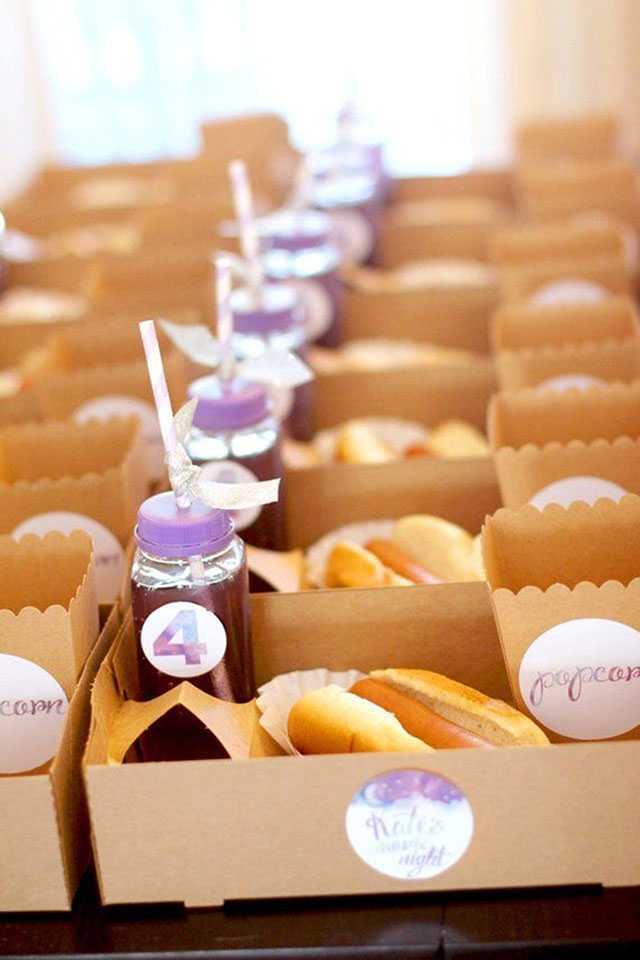 [From: Etsy, The Prettiest Print Shop]
Donuts To Go
A little something for the road will also be thoughtful. After all the drinking and dancing, your guests will probably be looking for something to eat. This is perfect!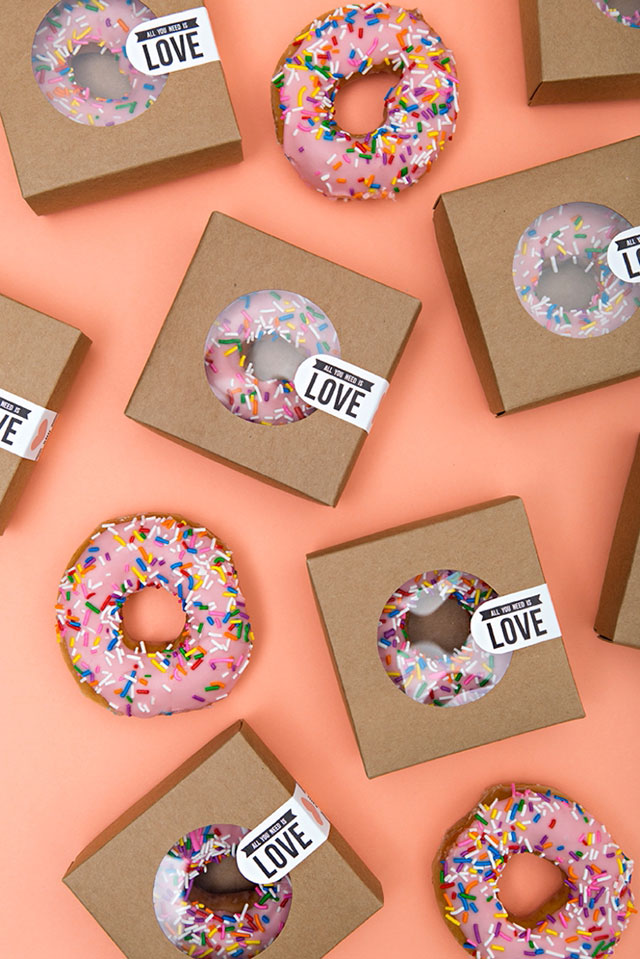 [From: Something Turquoise]
Beer and Burger Bites
There's nothing quite like a good ol' burger and some beer! Making them in bite sizes are not only cute, they're also totally photogenic, don't you agree?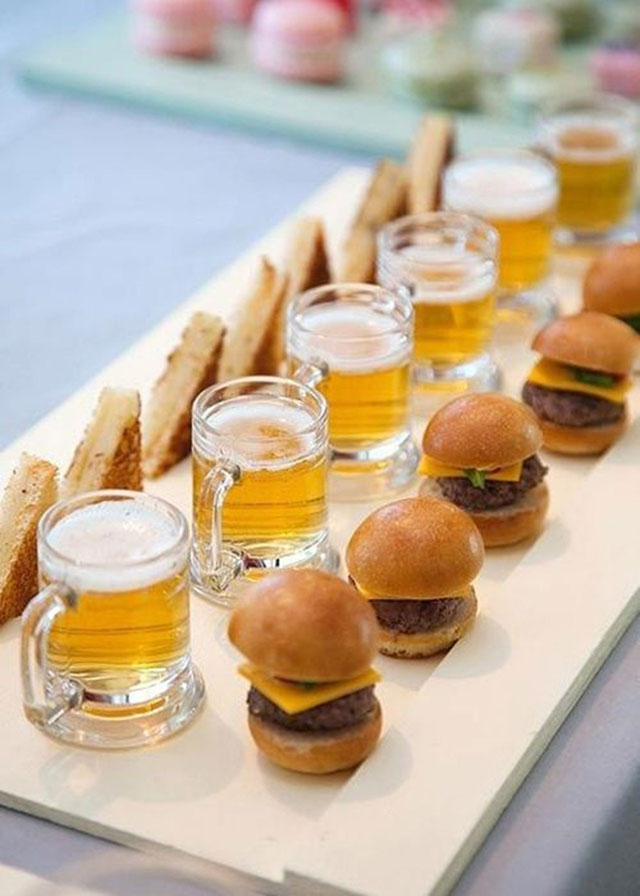 [From: Brides]
Grilled Cheese and Tomato Soup
Comfort food at its finest, grilled cheese and tomato soup is definitely a favorite of ours–and most probably your guests' too. So make some miniatures and garnish with a cute pick to make it worthy of that regram!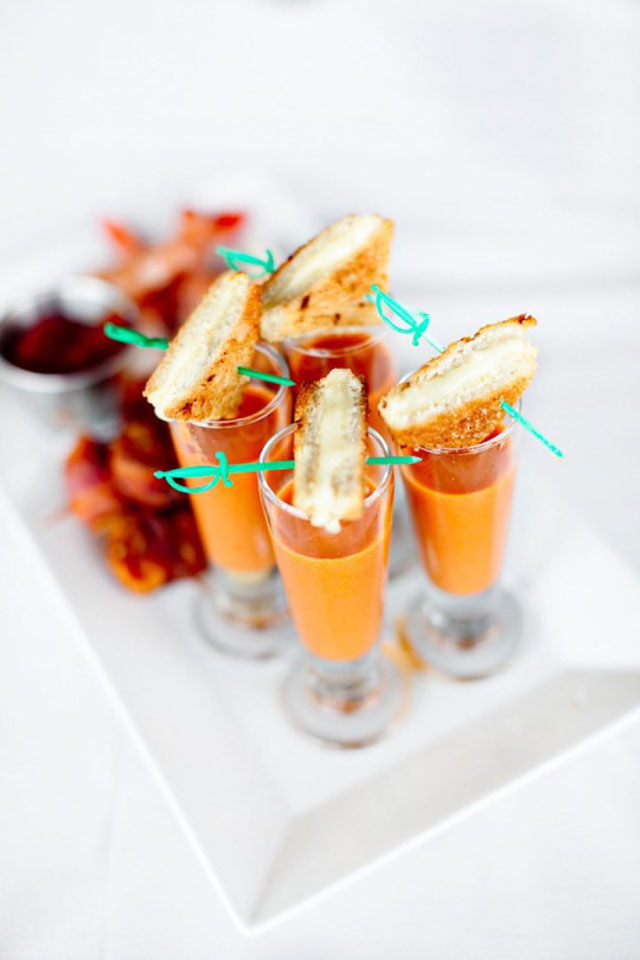 [From: Style Me Pretty, Photo: Kelly Dillon Photography]