It's time for beauty talk once again–something we love and know you do to! And for today's article, we're tackling a topic that we know a lot of brides-to-be are concerned about: how to make your eyes stand out. Yes, it's true that Asian eyes tend to look so small and one thing we struggle with is accentuating our eyes. Don't you want tantalizing eyes for your wedding day? We know you do, so we talked to some Hong Kong wedding makeup artists and they shared with us some tricks that you can surely take advantage of! Read on now to find out what they are.
(1) Use long, natural-looking lashes to open your eyes.
Without a doubt, longer and fuller lashes will open the eyes. However, makeup artist Yumi Yo recommends going for lashes that are also natural-looking. This way, your eyes will still stand out without looking overdone or unnatural.
(2) Don't forget your lower lashes!
The hairs on your top lid are twice as full as your lower lash line. So make sure you don't forget to put mascara on the lower lashes, too. She Makeup Studio made sure to add volume to Rachel's bottom lashes for an extra fabulous look.
[Photo: Tammy Shun Photography, Gown: Petite White Bridal Shop, Suzanne Neville, Accessories: Norahs Design, Model: Rachel Bae]
(3) You can also have a keratin lash lift treatment!
A Little Something by Veronica recommends that brides get a keratin lash lift treatment a week before the big day to enhance the lashes. The treatment makes the lashes darker and keeps them curled. With the magic of adding just a few more strands of false lashes, your eyes will look natural and bright. This trick is long-wear solution and won't be affected by humid weather or even tears!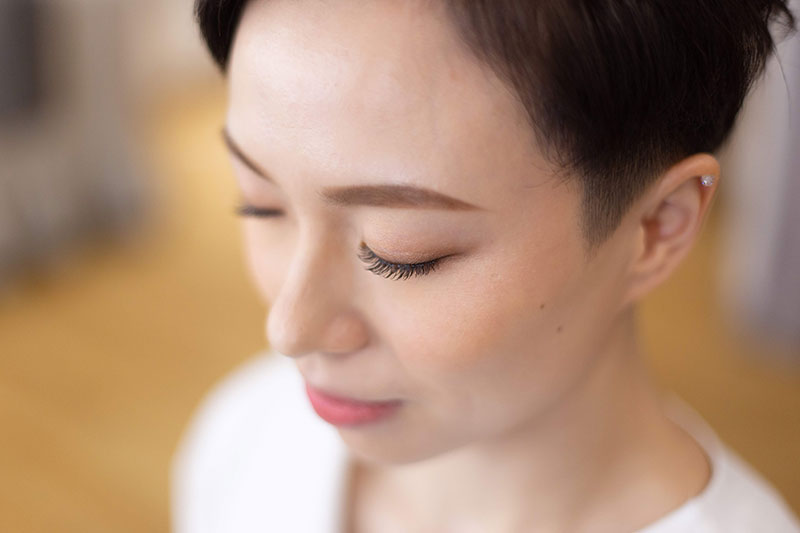 (4) Pick the right shade of eye shadow.
A tip that 
Beloved by Jen
says will not fail is to use a brownish coral eye shadow as eye contour. This will open the eyes by giving the illusion of having deeper eye sockets. Then, choose other eye makeup color tones that match harmoniously so that your whole look comes together beautifully.
(5) Try individual lashes.

Beloved by Jen shares, "I like to use an individual false eye lash to create an enchanted eye lash extension effect for my brides. It's natural whether in front of your guests or in pictures." This looks the most natural!
[Photos: Beloved Journal]
(6) Tightlining can do wonders!
Many makeup artists skip putting eyeliner on the upper rim, but lining the waterline with eyeliner and tightlining will actually make lashes look even thicker, and are often the keys to get your eyes to pop, says She Makeup Studio. In this sample, Candy's eyes were accentuated using this technique!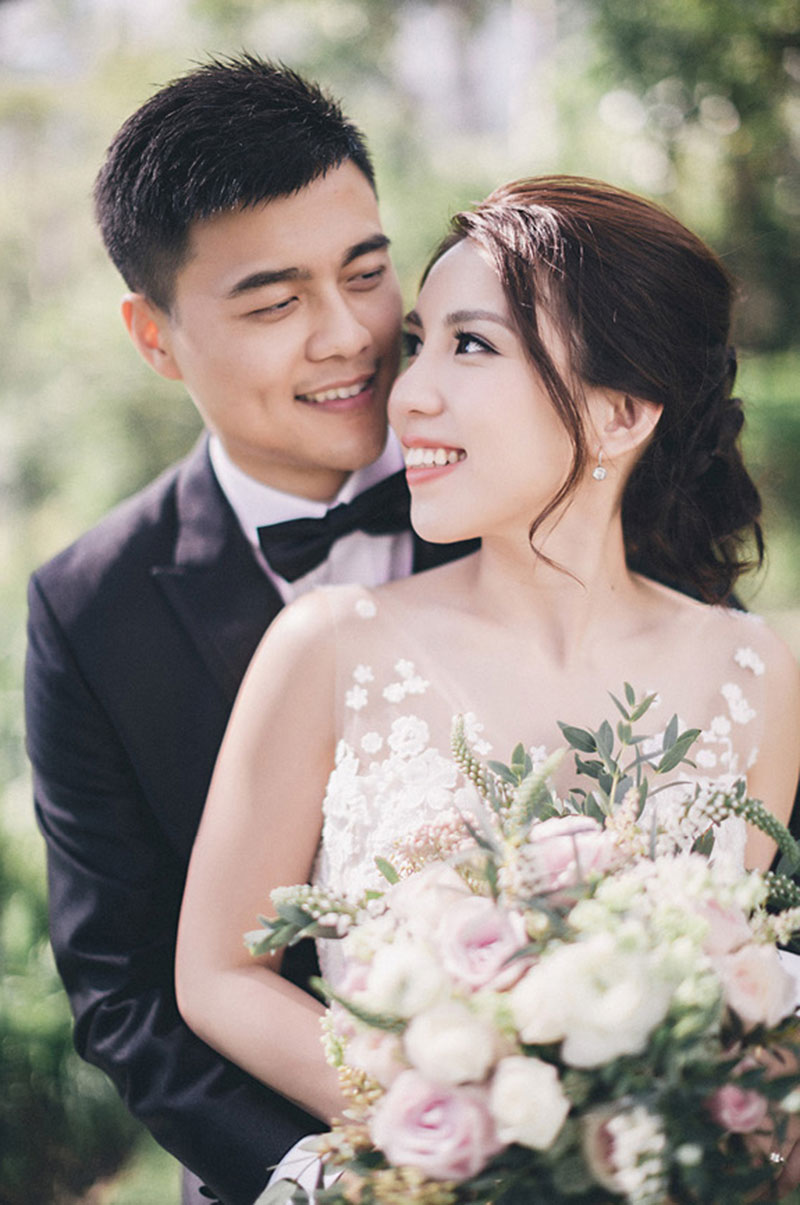 [Photo: History Studio, Dress: Pier 94 Bridal, Venue: The Repulse Bay Hong Kong]
(7) Pair sleek eyeliner with subdued eye contour to highlight the natural beauty of your eyes.
If you're going for the no-makeup-makeup look, Beloved by Jen says a clean and sleek eyeliner with subdued eye contour makeup will enhance the natural beauty of your eyes. This is a perfect solution for all you minimalist brides as well!