Your wedding day is a long one–from early in the morning, up until the dinner banquet and after party! Naturally, you'll want to look your best throughout the whole celebration! Yes, you will have the makeup team with you, but not all makeup teams will stay for the entire duration of the wedding. Therefore, it's a MUST for you to have your own makeup touch-up bag with all the essentials! Wondering what those essentials are? Here's the list! We already put all the items together for you. So time to prepare that important kit that you must keep at hand–maybe with your Maid of Honor–on your wedding day.
(1) Lipstick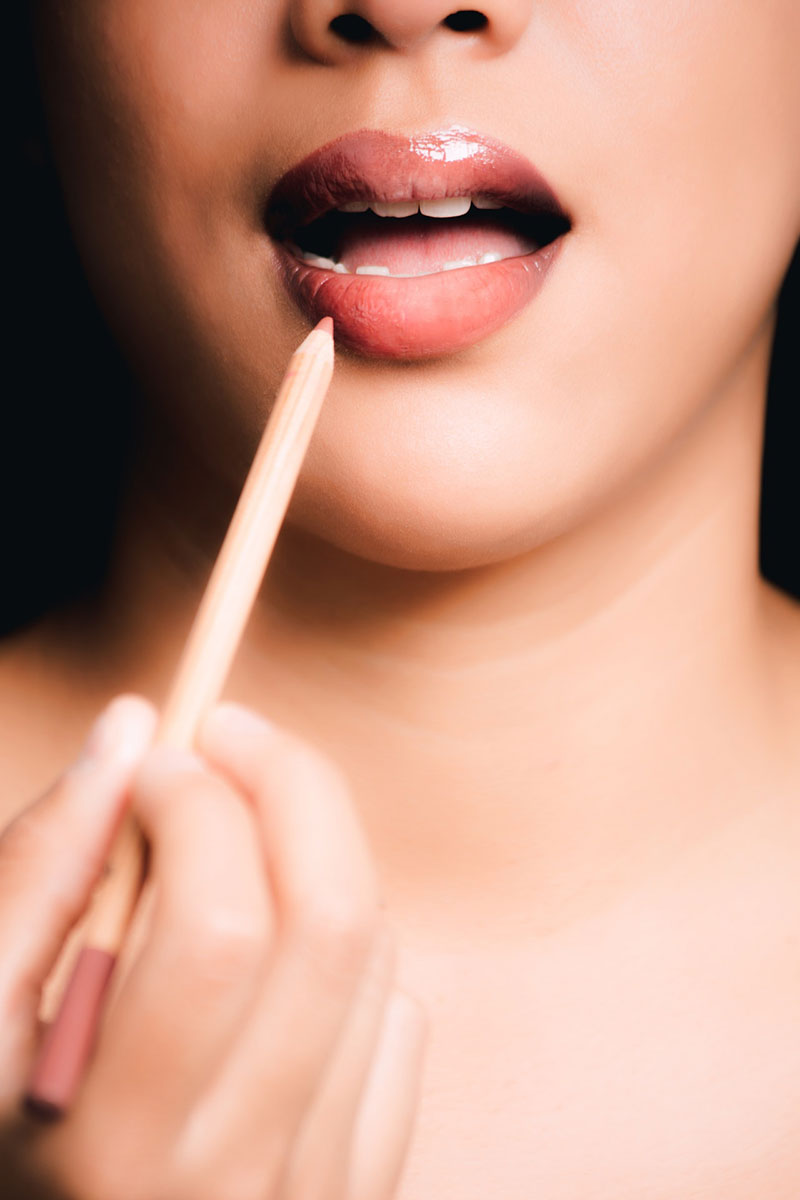 After hours of shooting, speaking to people, eating, and of course, giving your new husband kisses, your lipstick will start to wear off. Have a shade similar to the one used by your makeup artist so you can re-apply any time you see your lips looking a little more pale that usual.
(2) Lip Balm
This is especially important for ladies who tend to get dry lips. Before re-applying your lipstick, dab a thin layer of lip balm to keep your lips from chapping.
(3) Loose Powder
There is no room for oil during your wedding! So make sure to have loose power at all times. You don't want to look shiny in photos, too–there will be lots of photo taking during your wedding. Brush on some powder any time you think you're starting to look sticky.
(4) Oil Blotting Sheet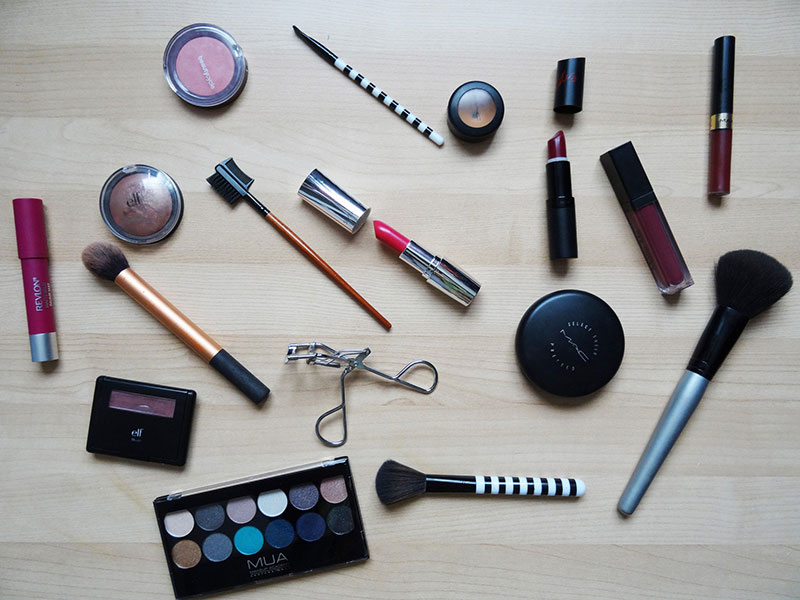 If you really have oily skin, then include some oil blotting sheets in your touch-up kit. Before you brush on the powder, blot first to get rid of any excess oil that can cause the powder to cake.
(5) Eyelash Glue or Mascara
For brides who will opt for false eyelashes, bring around extra eyelash glue so you can easily fix your lashes in case they start to fall off. On the other hand, those who plan to wear mascara should have a mini version in your touch-up kit just in case as well.
(6) Tissue
It will be a very emotional day, so there's a high chance you'll be sobbing here and there as the day goes by. We're adamant about having tissue with you at all time! Trust us, you'll need it.
(7) Concealer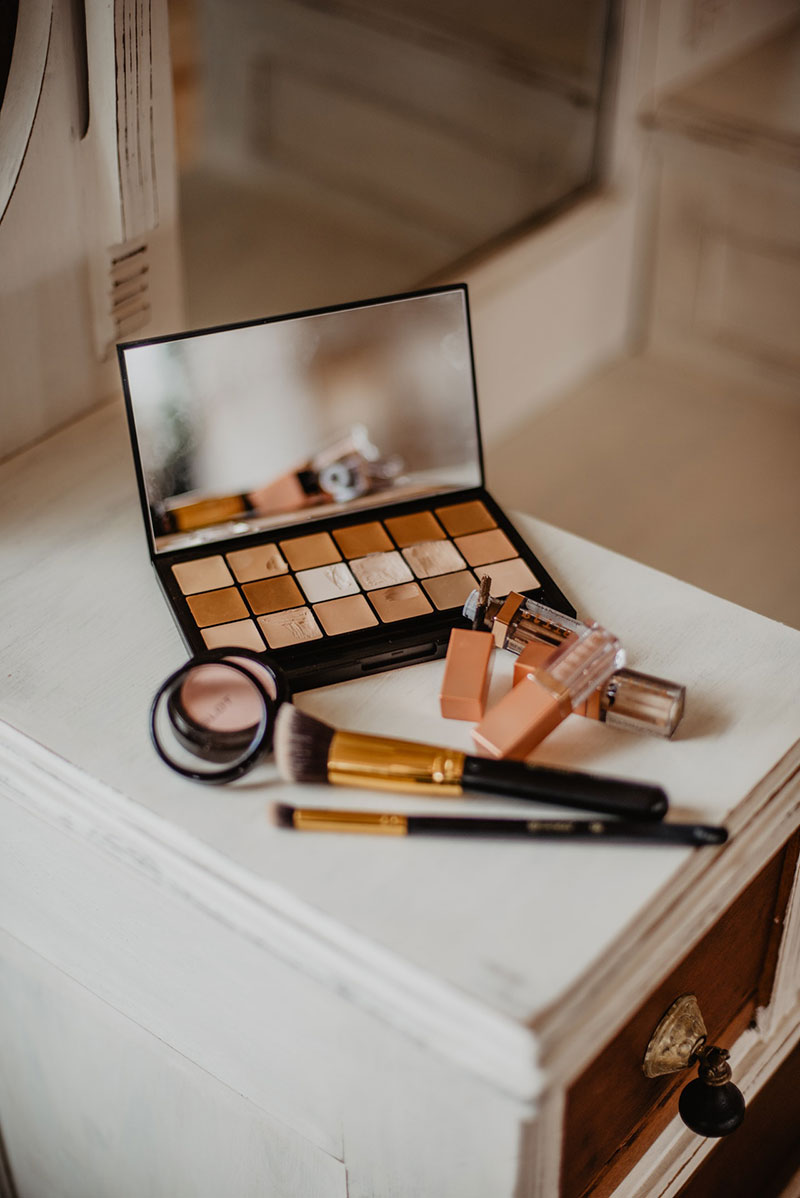 Another good thing to have around with you is concealer, especially if you have unwanted blemishes. If your makeup starts to wear off, you can dab a bit of concealer to keep those marks hidden.
(8) Facial Mist
This will be especially useful if you're going to have an outdoor wedding. Facial mist will help keep your skin fresh and moisturized. Feel free to spritz this on when you feel like your skin needs a boost of freshness.
(9) Setting Spray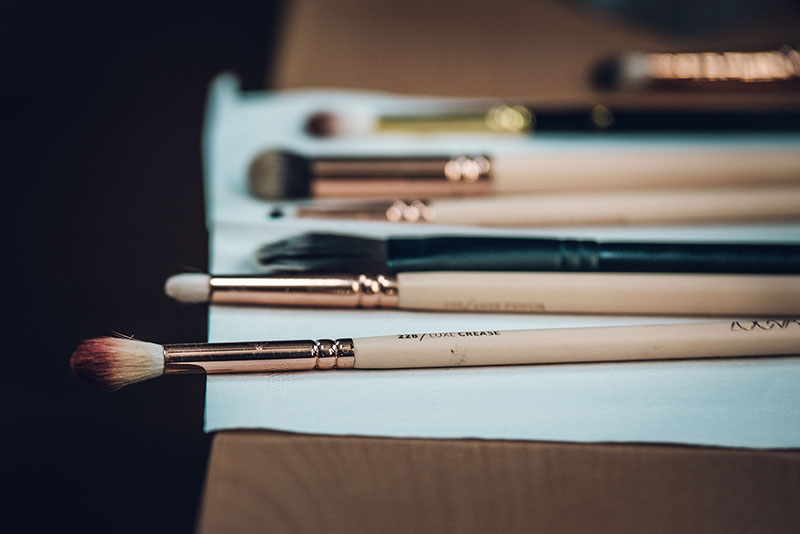 After retouching your makeup, don't forget to apply setting spray again so your makeup stays in place longer. Skipping this step will cost you more trips to the bathroom for more retouching.
(10) Hair Pins and Rubber Bands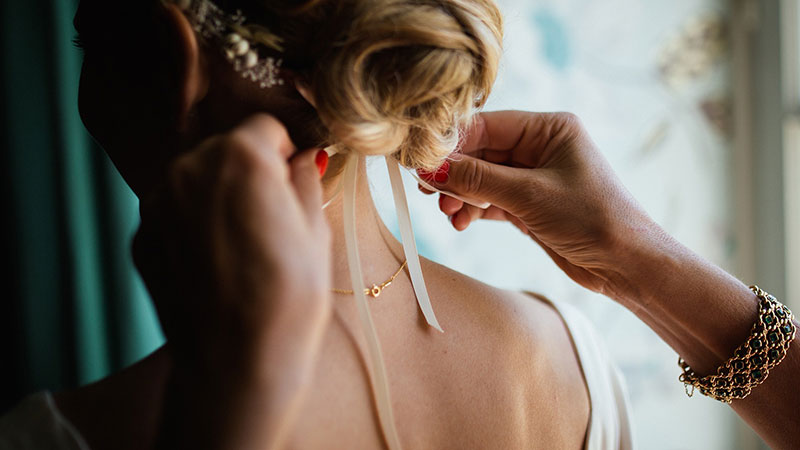 Finally, your hair will also need some back up, especially if you'll be moving around a lot, making several outfit changes, or even dancing at the banquet or party. Have extra hair pins and rubber bands so you can easily fix falling strands or tie it all up.
Photos: Unsplash, Pexel, Pixabay