It's been a while since the year opened, and it's about time we take a closer look at wedding trends that are so over and the new wedding trends that you must, must, must look out for. To be able to give you all the juicy details of what's in and what's not, we talked to some of our friends over at The Theme Wedding and The Wedding Bliss Thailand! What are you waiting for, start reading now to find out what you should be doing to have a trendy wedding!
(1) The Round-shaped Arch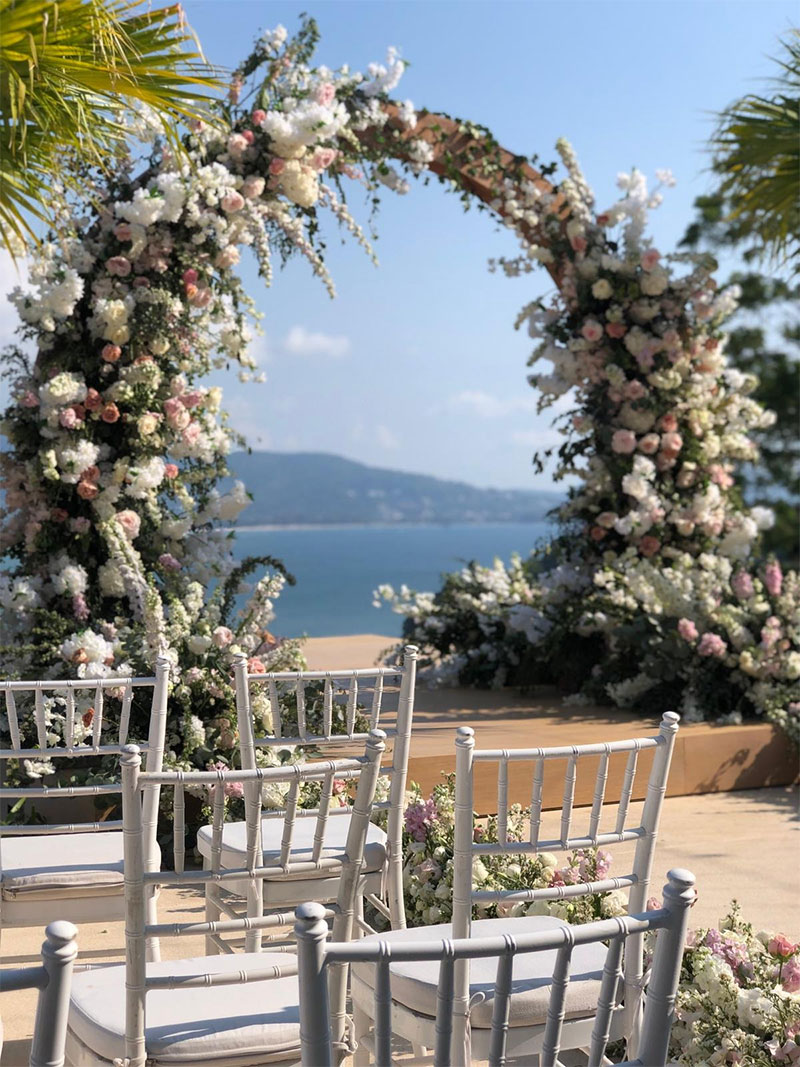 [Photo: The Wedding Bliss Thailand]
We've seen an abundance of circle-shaped arches in the last couple of seasons, with some gorgeous examples of using flowers, greenery, grasses, and branches. Yes, it was versatile and symbolic (talk about infinity circle!), but it's time to move on, says The Wedding Bliss Thailand!
[Photo: Tyler Rye]
This year has something more interesting in store for us where the ceremony zone no longer needs to be planned 'by the rules'. Make way for free-shaped arrangements, fitting into the surroundings! They can be low or high, but always looking extra organic, as if it's a naturally grown arrangement–just a perfect backdrop for your vows! We loved catching up on this trend to create beautiful set ups for our couples.
(2) Ball-shaped Centerpieces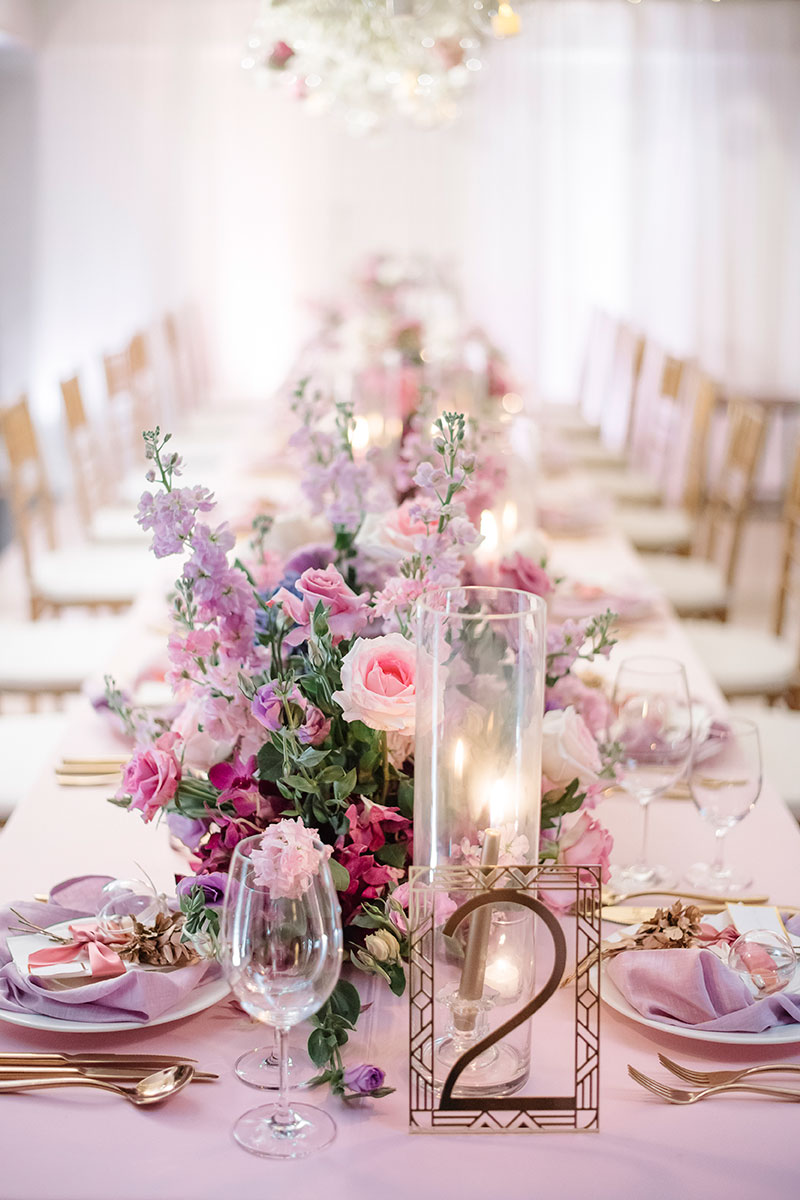 [Photo: Darin Images]
There was a time when the epitome of luxury was a large scale, tall, round-shaped centerpiece placed at an even distance across all tables, or in the middle of round ones. We all remember it, but it is time to now completely forget it!
[Photo: The Wedding Bliss Thailand]
Nowadays, it is all about the aesthetic of natural abundance and organic loose shapes, with an eclectic mix of florals, greenery, and grasses. Take it from The Wedding Bliss Thailand and this exemplary setting they created.
(3) The Straight Aisle Arrangement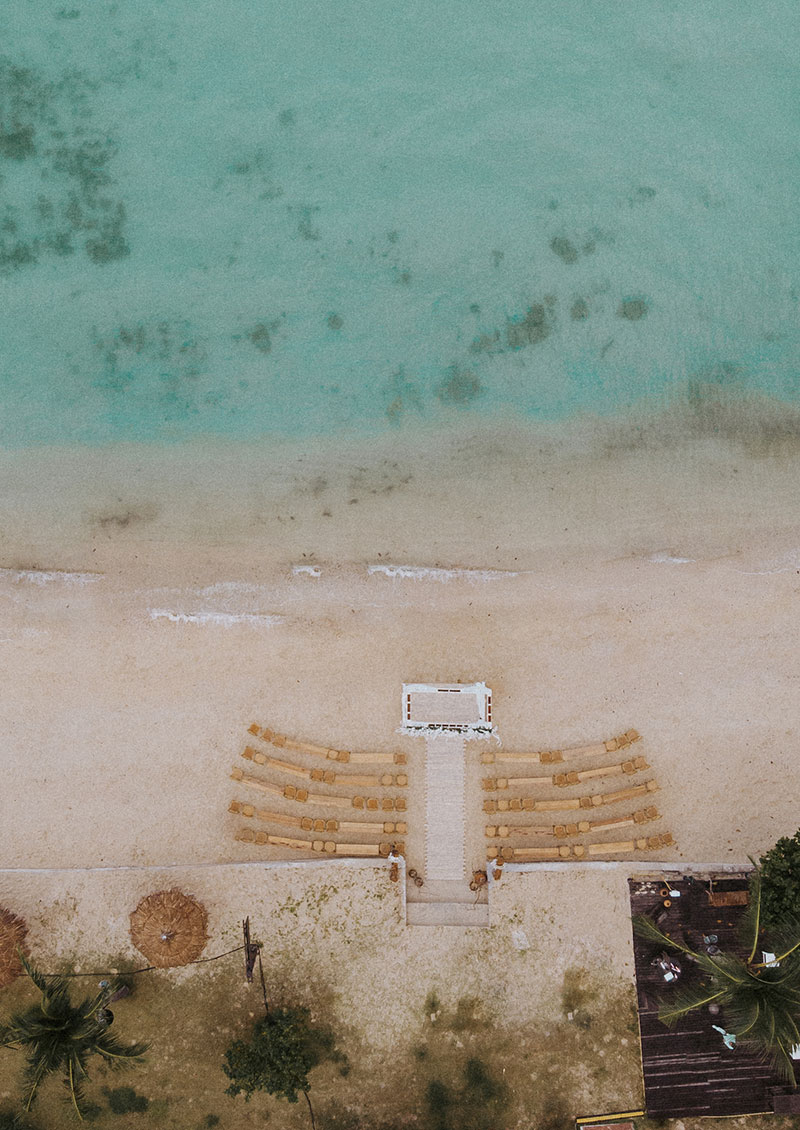 [Photo: Hipster Wedding Asia]
Perfect carpets rolled out for a bride, a long straight walkway–all this is in the past!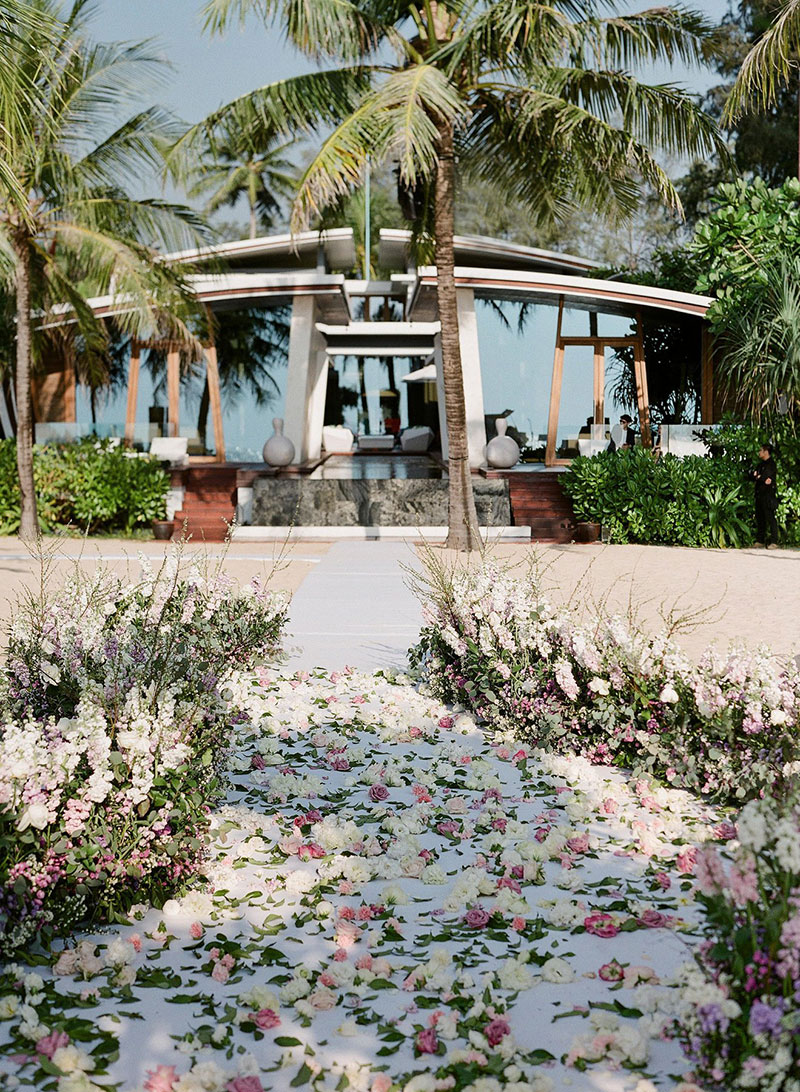 [Photo: Greg Finck]
Continuing with the theme of natural organic settings, the new trend of the year is to create a whimsical curved pathway, filled with scattered flowers, lined with garden-inspired arrangements. The Wedding Bliss Thailand loves to play with this look, and we totally understand why.
(4) The Video Mapping Projector and Mirror Reflection
In recent years, we have seen large-scale projections and lighting technology related details, such as the LED wall. But this trend can move over because the next upcoming trend will be projector video mapping and mirror reflection says Vicky C. from The Theme Wedding. This idea comes from Tokyo Team Lab.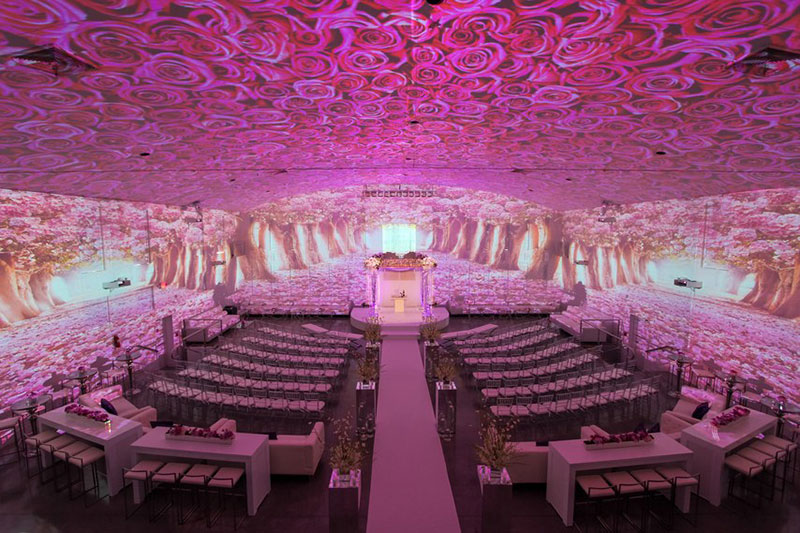 [Photo: Brides]
To elaborate on this new wedding trend, projector video mapping can project images or videos onto non-flat surfaces, even dining tables. And for mirror reflection, you can create infinity projections with mirrors for that effortless romantic look! For smaller weddings, it might be difficult to prepare a large-scale projection decoration. Instead, you can dedicate a smaller area, such as the foyer in front of the ballroom, or the entrance of the ballroom, to set up a smaller installation that can serve as a a photo spot for guests, advises Vicky C.
(5) Minimal Ceiling Details
In the past, we've seen focus on the tables, the dance floor, but this time, the main event of a wedding is the ceiling! Yes, you heard it correct, large ceiling installations in the ballroom are in the checklist for many couples! Imagine hanging up florals in the pantone of the year (living coral), together with leaves, crystal strings and lighting effects–this will turn any venue into a beautiful secret garden!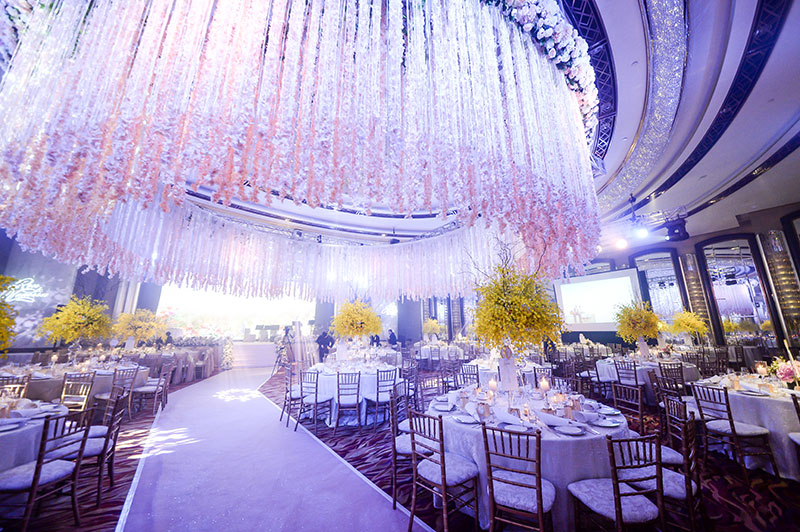 [Photo: Philip Tsang Potography]
Vicky C. from The Theme Wedding also shares that whatever theme you choose, you can make large ceiling installations work!
(6) Personalized Wedding Favors of the Past
Of course the couples will prepare wedding favors for guests. If you're looking for personalization, the usual chocolate or macroons is already quite common. Instead, premium personalized wedding favors are a in, claims The Theme Wedding. Consider wine, perfume (such as this perfume bar from Sovos), crystal glasses, and the like–the more premium the more special it is! Vicky C. believes that although the premium wedding favors are popular,  not all couples will have the budget for it. Therefore, another meaningful option is a donation giveaway instead.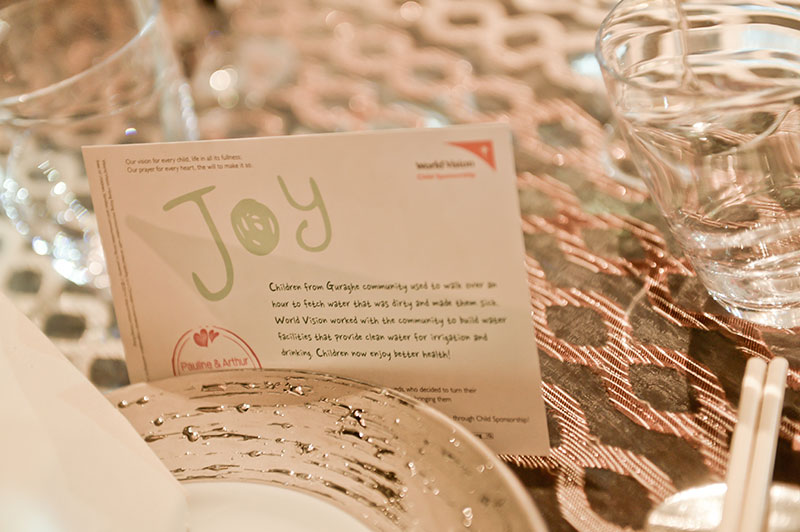 [Photo: Philip Tsang Potography]
Recently, many charities have started offering wedding programs that include "thank you" cards you can distribute to guests. This other option will truly make your wedding favors a lot more meaningful as well.