Health is wealth, they say, and there's no better time to embark on a path towards a healthy lifestyle other than now. As your wedding day draws near, it's just about the right time for you to make sure you're at your best, inside and out. And instead of just focusing on one aspect such as starting a workout routine, or getting a full beauty treatment and spa, why not go for a more comprehensive approach that will be more effective and sustainable in the long run? If you're up for the change, we know where you can get the right guidance you will need.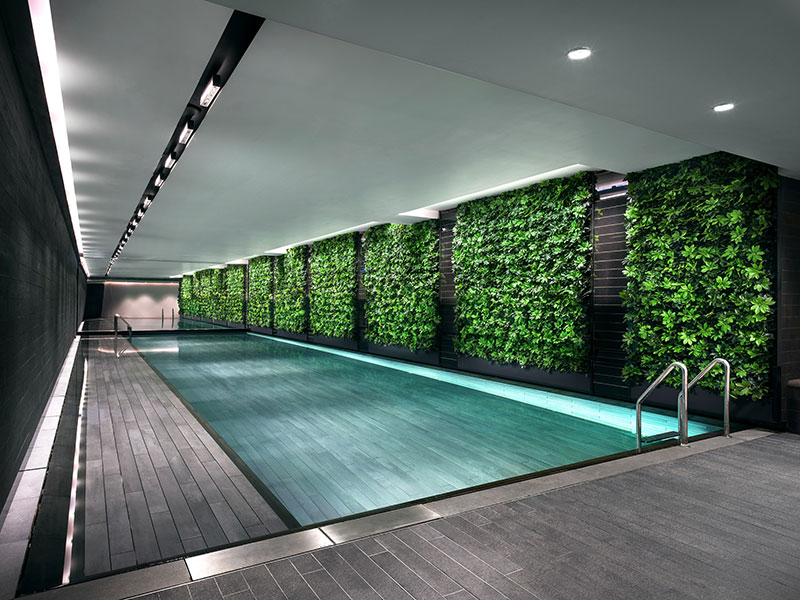 Wellness at The Murray is a holistic wellness sanctuary that offers a range of beauty rituals, spa and massage treatments, and health and nutrition services to restore one's health and vitality.
Spa Treatments and Beauty Rituals
You can start off by selecting from their wide range of relaxing massage treatments and beauty rituals. Their spa facility has three single and two couple treatment suites, each with its own private steam or sauna facility. You can opt for a bespoke massage, tailored to your own body's needs. Include one of the beauty treatments using their products from Grown Alchemist and Kerstin Florian for the ultimate skin pampering session.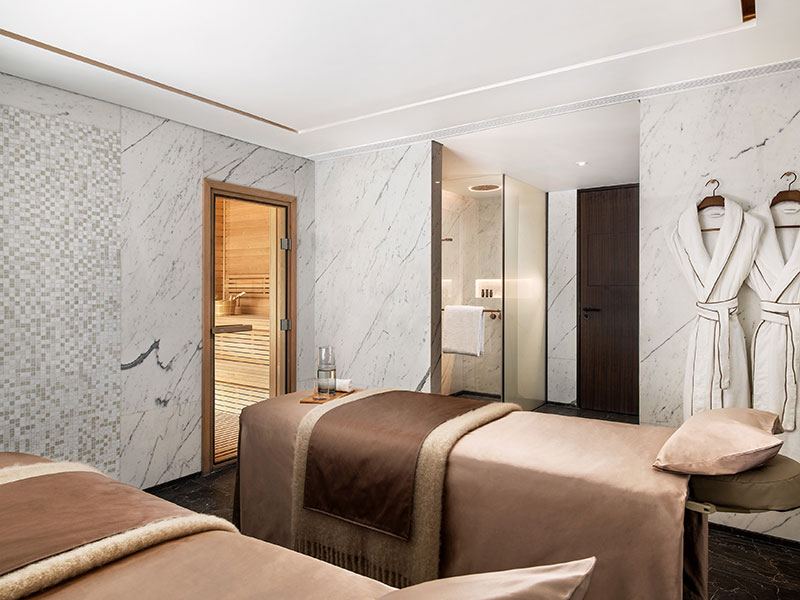 Personal Wellness and Nutrition Consultation
Of course, health and wellness are skin deep, so it does not end there. Wellness at The Murray offers personal wellness and nutrition consultations so that the services you avail of in the future visits are tailored to your personal health and wellness goals. A further nutritional assessment can be conducted, employing the use of a Body Composition Analyser for fast and accurate body composition results, coupled with a dietary assessment and recommendations.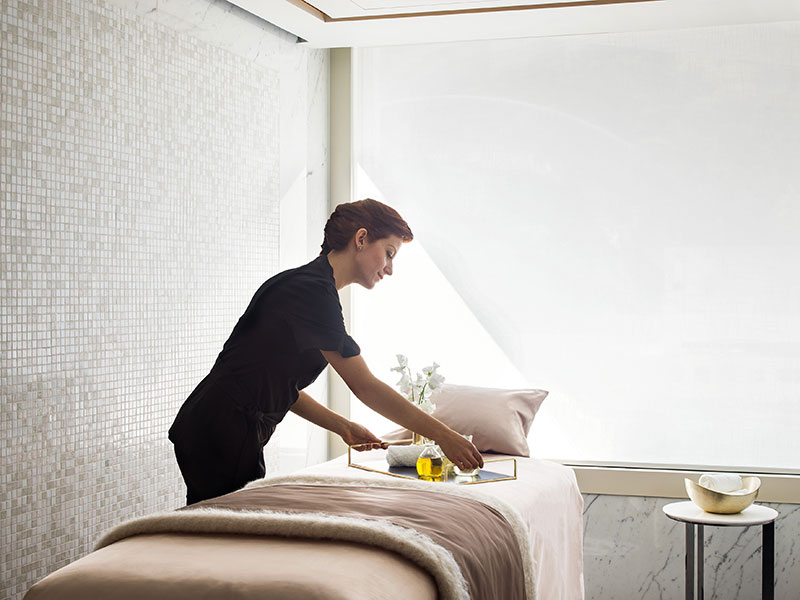 Exercise is vital to achieve overall health, so a wide array of fitness activities can be arranged based on your preference and preliminary consultation and assessment. From working up a good sweat with outdoor boot camps, a hike through Hong Kong's varied nature trails, to personal coaching sessions at their gymnasium, dance classes, and even perhaps a rejuvenating Tai Chi or Yoga class—Wellness at The Murray has all the options to cater to your specific fitness goals and needs.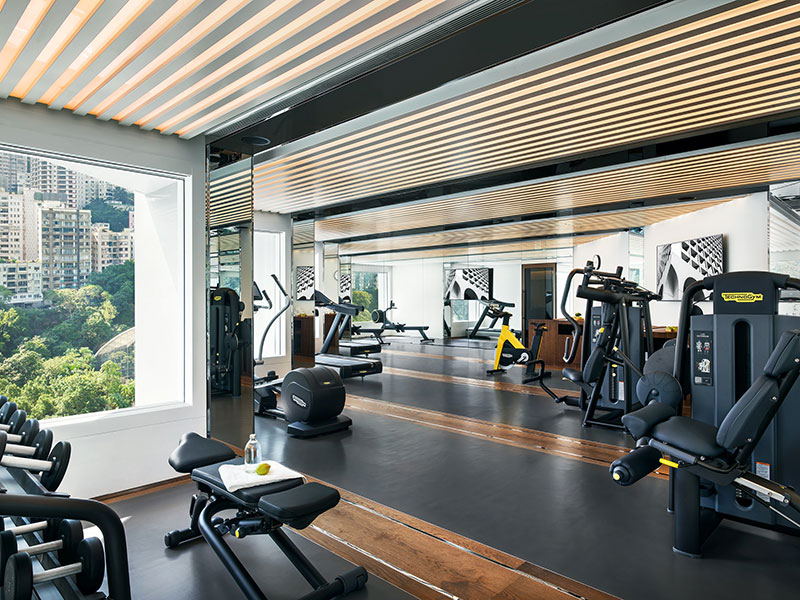 Tailored Dining Experience
Your personal consultation and assessment with the in-house nutritionist extends beyond the wellness center. In fact, their certified nutritionist can collaborate with the culinary team to create a menu tailored for your needs for private dining at your room at The Murray, or at any of their restaurants. You can still enjoy dining while sticking to your health goals.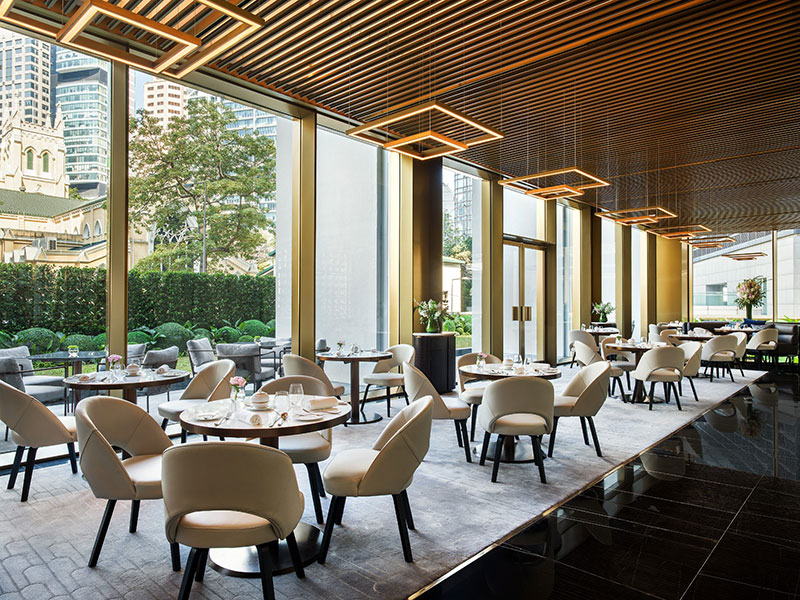 Personal Bar of Health Treats
Who says snacking can't be fun and healthy at the same time? During your stay, you can request for a re-stocked personal bar with wholesome nutritious drinks and snacks in place of guilty pleasures.
The road towards a healthy lifestyle can come across as daunting for many, even impossible. But if you have the right guidance and support you need, it can be done! Wellness at The Murray's holistic approach and services will help keep you on track. And of course, your husband-to-be, family, and friends will back you up and cheer you on! The lifetime benefits of striving for a more well-balanced and healthy lifestyle will be well worth it.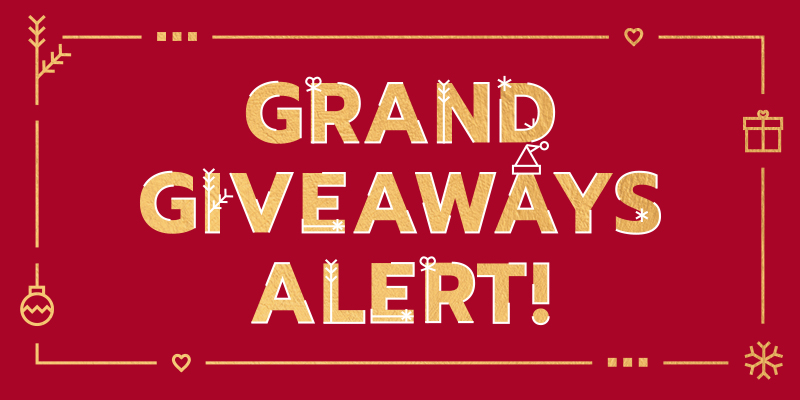 This giveaway has already ended. See the list of winners here.
Bride and Breakfast Grand Giveaways Alert!
Getting a spa treatment at Wellness at The Murray is a MUST for all brides, so we've teamed but with The Murray for a special giveaway. Win a 60-minute The Murray Facial by Grown Alchemist! The winner may choose between the Hydra-Restore or Age Repair Facial. All you have to do to get a chance to win this is answer this survey now. What are you waiting for?