When picking out the attire for your bride tribe, of course you want them to look and feel great in whatever they're wearing. They are to be glowing maidens by your side! So, finding the right gown style that suits your theme, and at the same time, does wonders for them is of utmost importance. Today, we've rounded up a whole selection of bridesmaid dresses that we're sure your girl friends will love! From fun florals, ruffles and glitters, we have it all. So, without further adieu, start scrolling no to see which of these you'll take for them!
The Effortless Infinity Dress
Bridesmaids love this style because it's so versatile! They can also use it again afterwards if they have a dressy event. All they need to do is tie it a different way, and voila, it's a totally new outfit!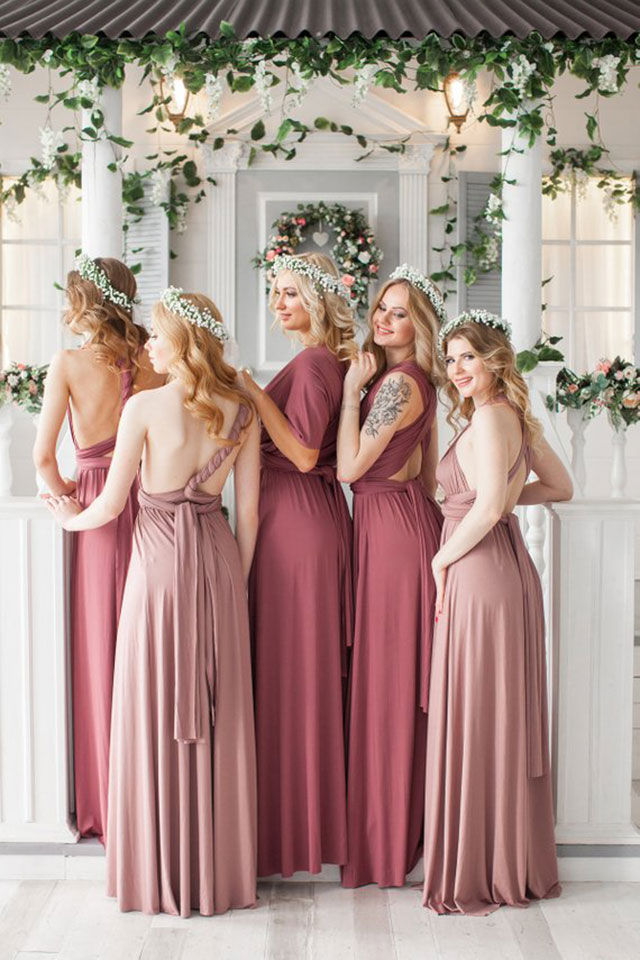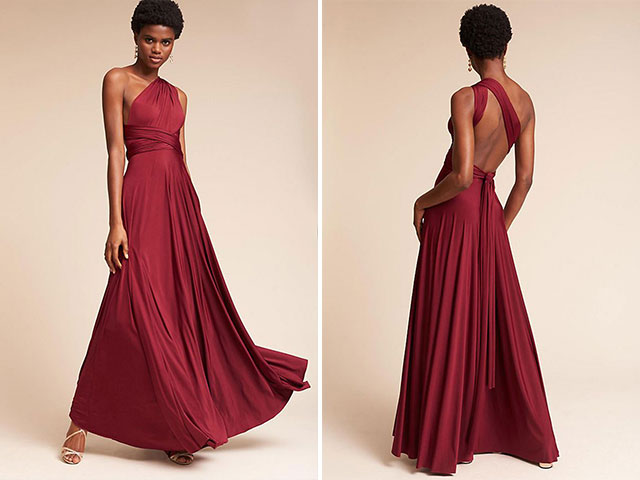 [Dresses: IDoCrewDesign via Etsy, BHLDN via Anthropologie]
The Sweet Off-Shoulder Look
There's something undeniably sweet about this look. The little off-shoulder accent puts that flair into any dress!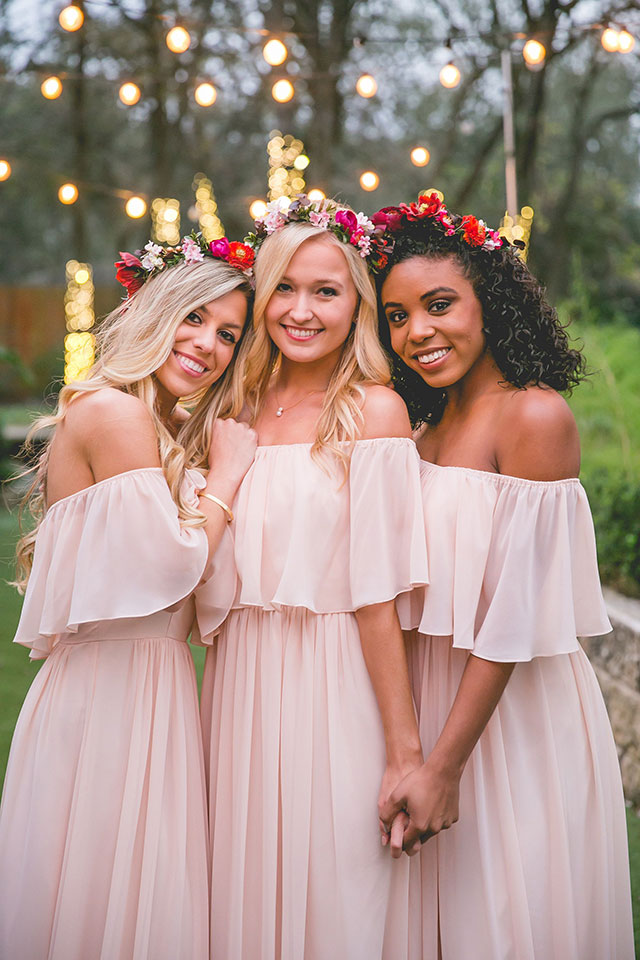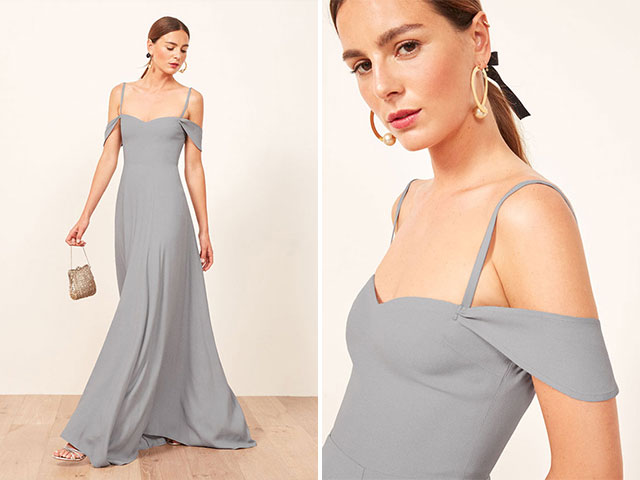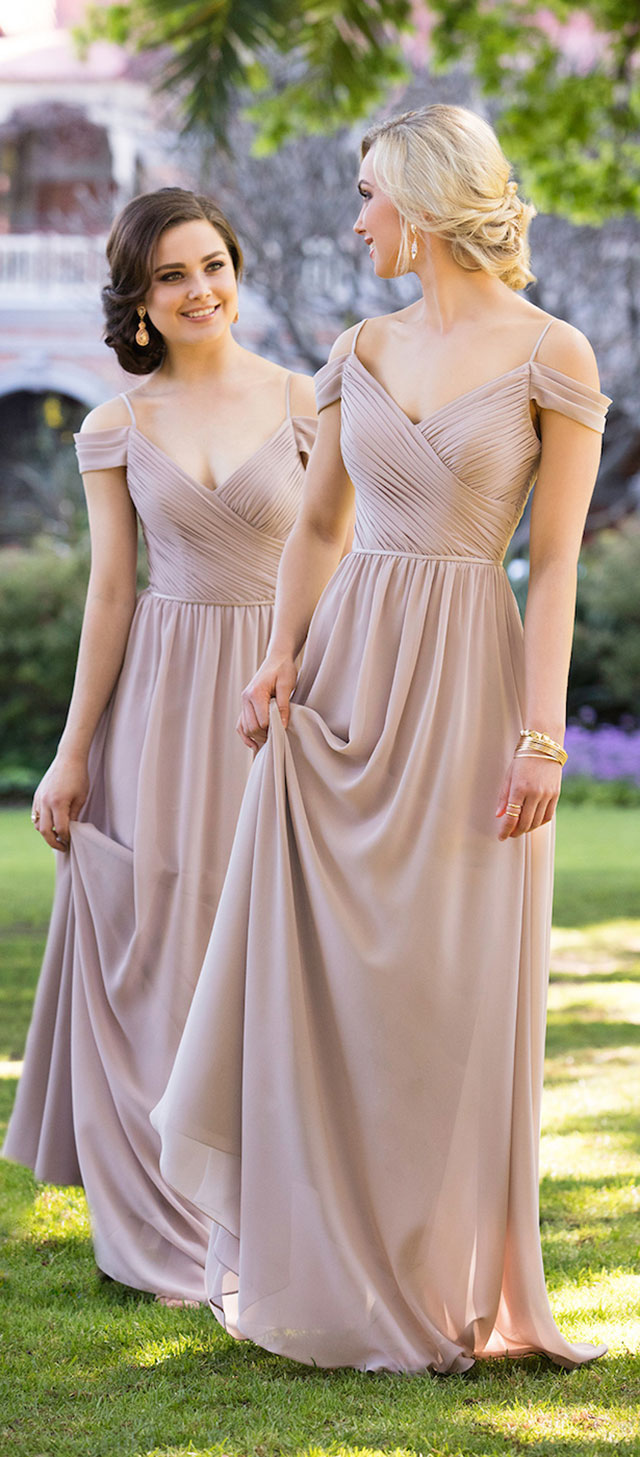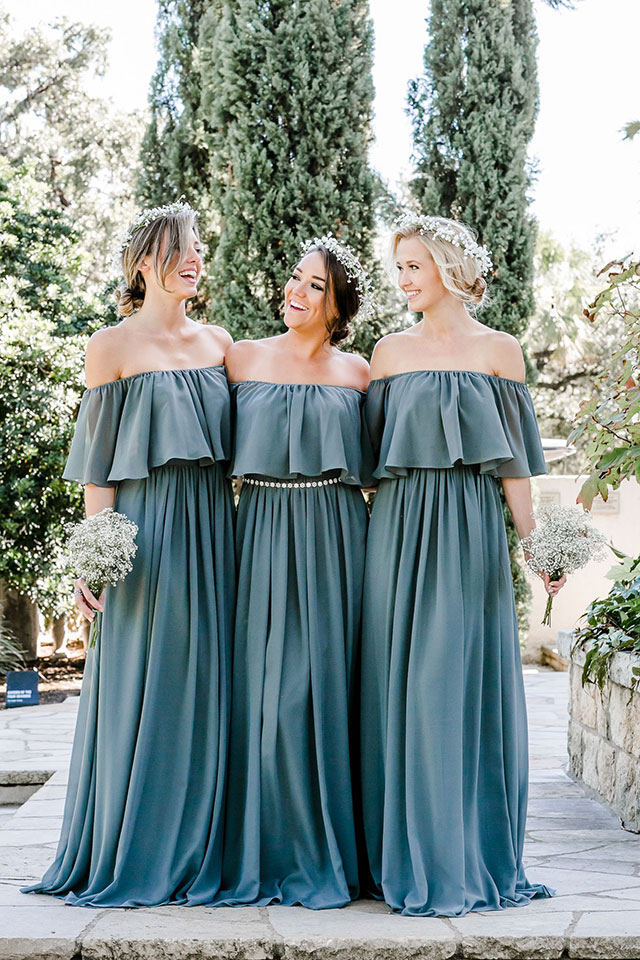 [Dresses: Reverly, The Reformation, Sorella Vita, The Best Dress Trade]
Pretty Printed Pieces

Printed bridesmaid dresses are in! These delicate designs by Jenny Yoo are surely going to get your bridesmaids excited about their look on your wedding day.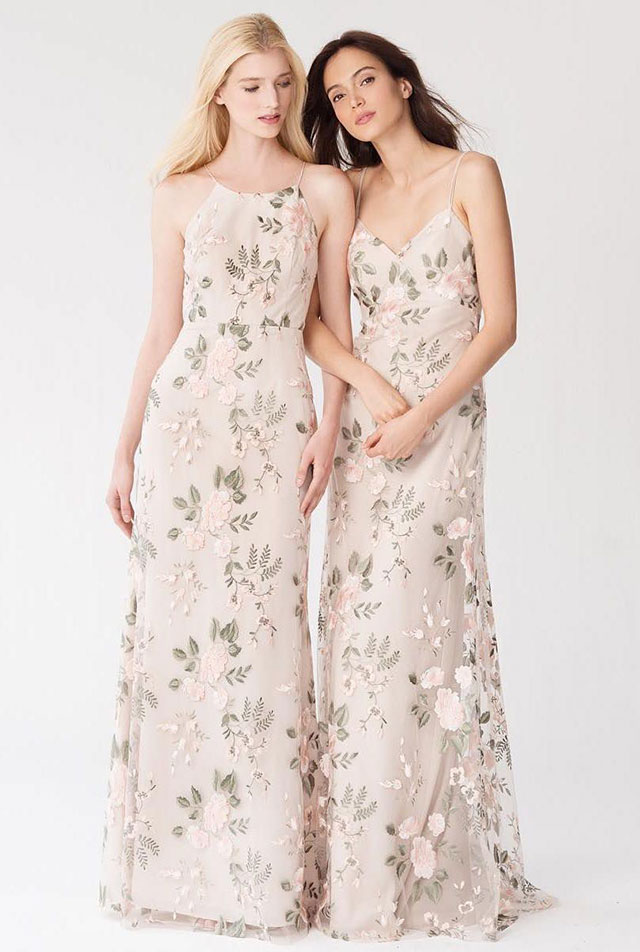 [Dresses: Jenny Yoo]
Playful Two-Piece Ensembles
Here's another versatile style that your girl friends will not say no to. Have them in two-piece attires so that can also repurpose both the top and bottom for future occasions!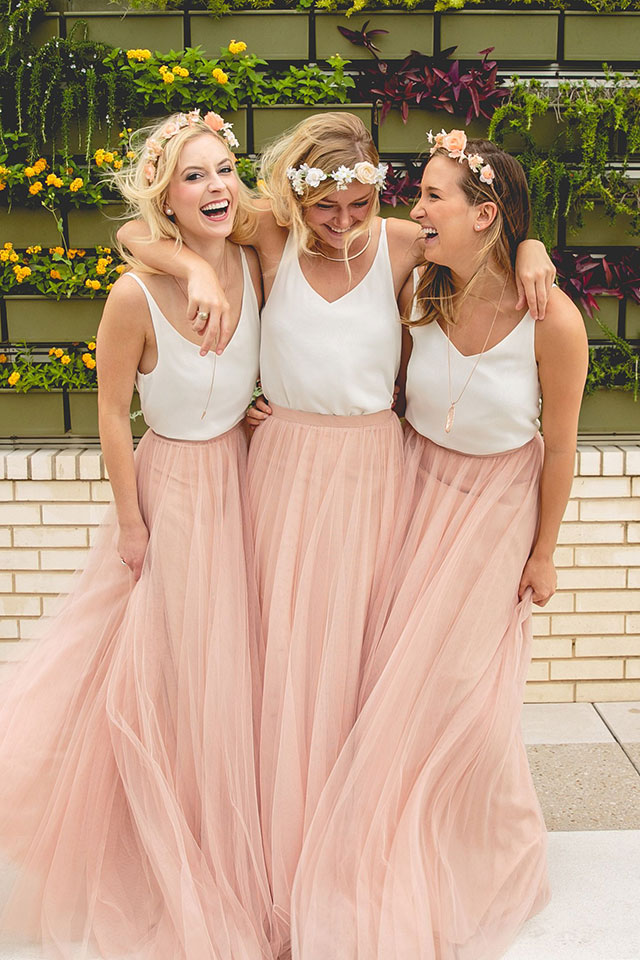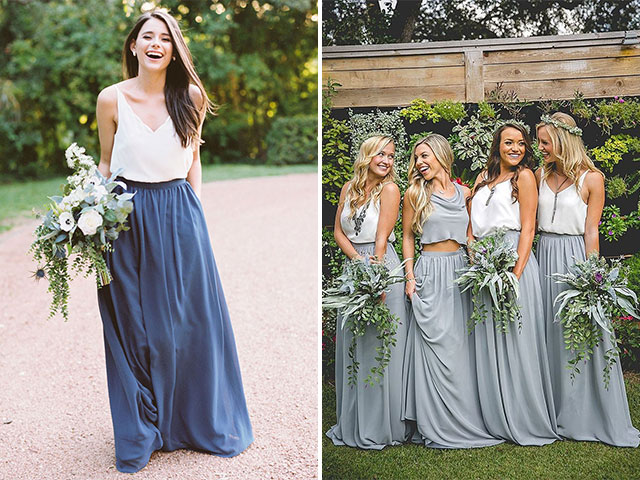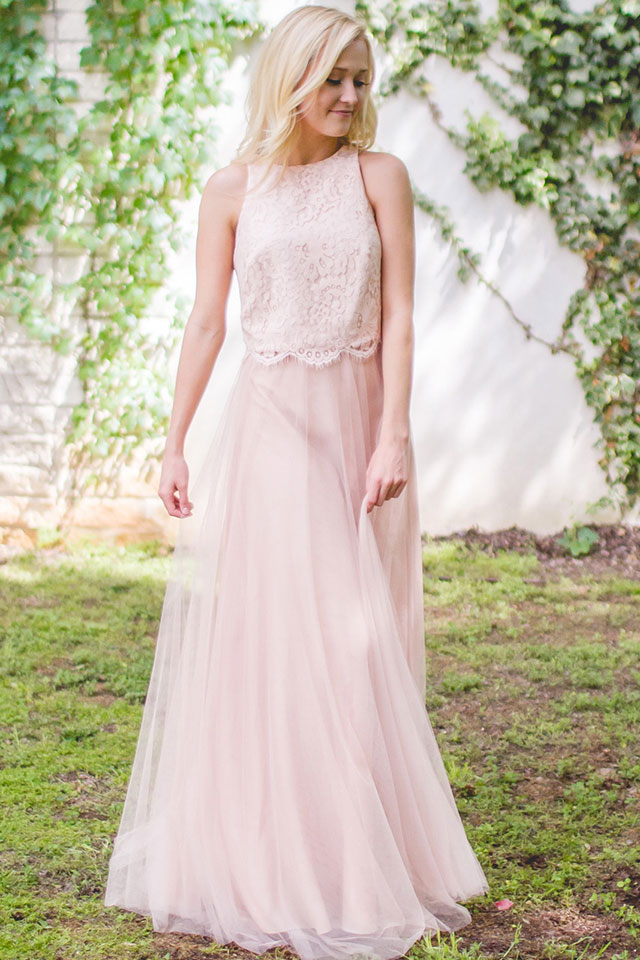 [Dresses: Reverly]
The Minimalist Dress with Back Details
For a clean, polished look, a minimalist dress for your best friends is the way to go. But that doesn't mean you can't have some fun. Add details at the back–like a bow, or a show of skin–to make the dress more than meets the eye.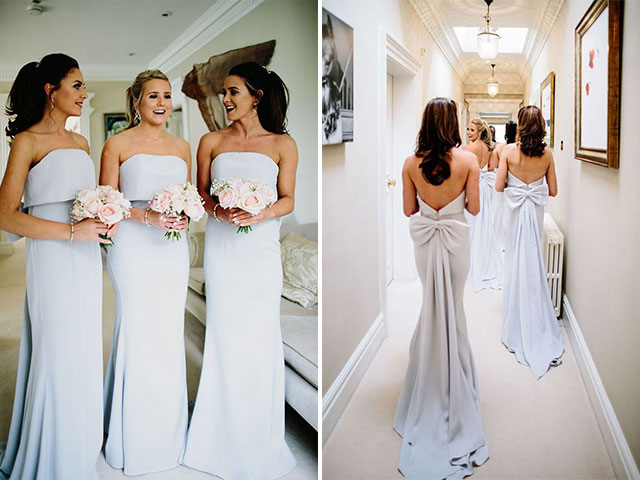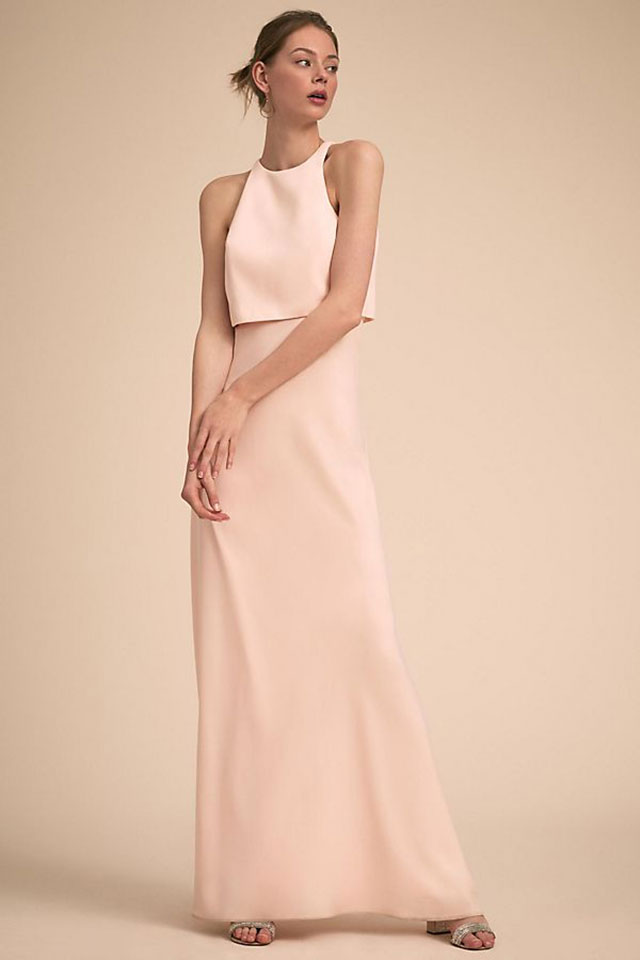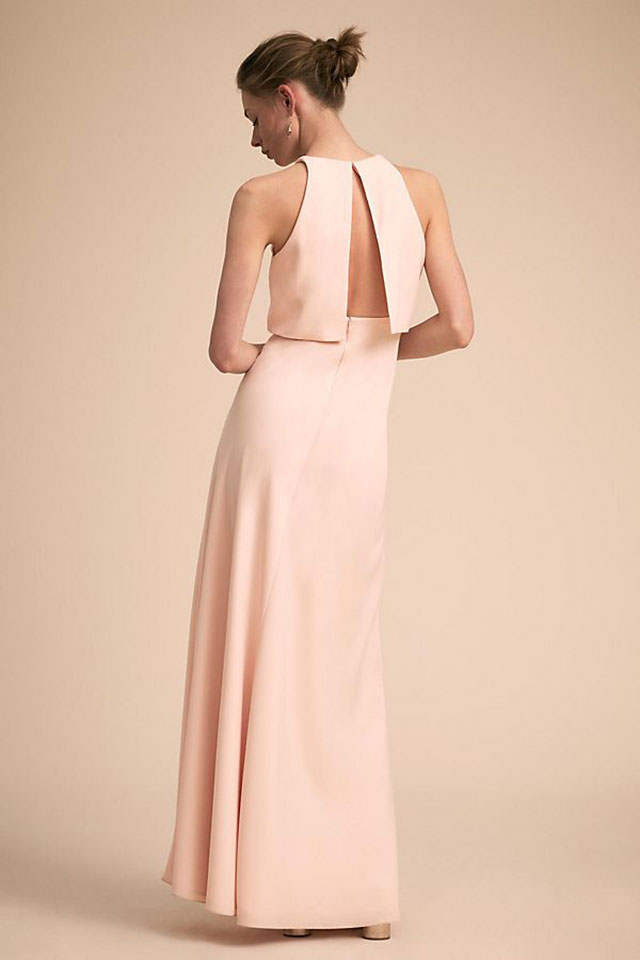 [Dresses: MissZhu Bridal, BHLDN via Anthropologie]
The Subtly Sexy Satin Gown
If your entourage members have amazing figures, why not show them off? Pick a satin dress or a similar fabric that comes with that sultry sheen and drapes perfectly on a woman's body.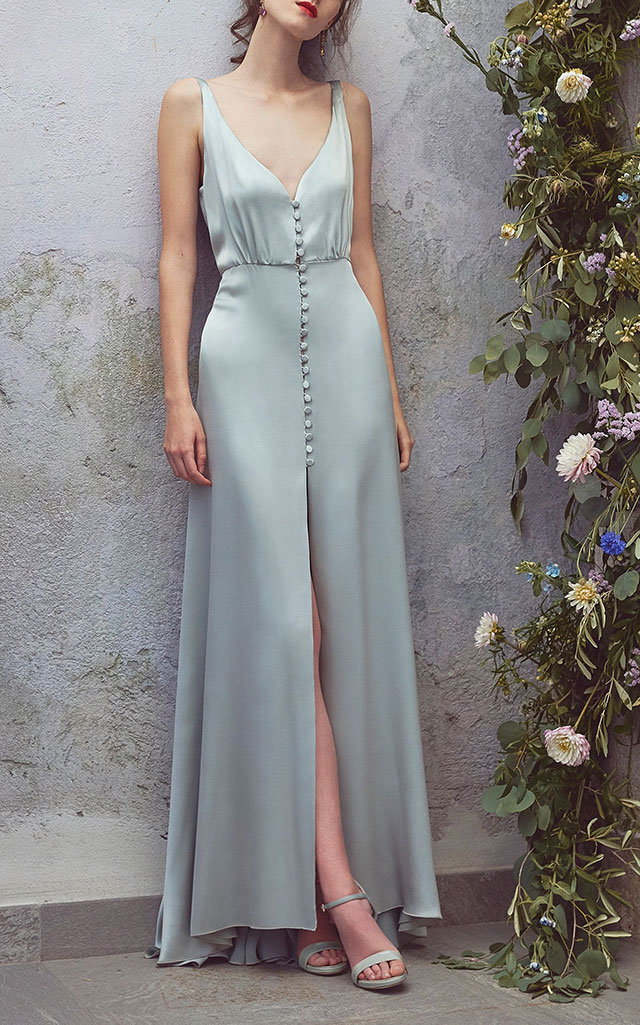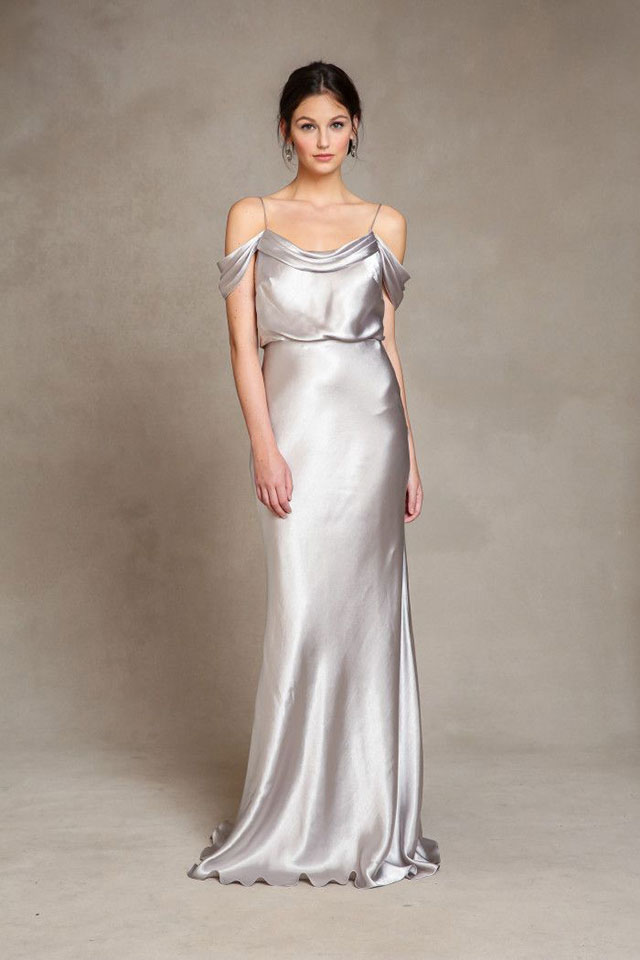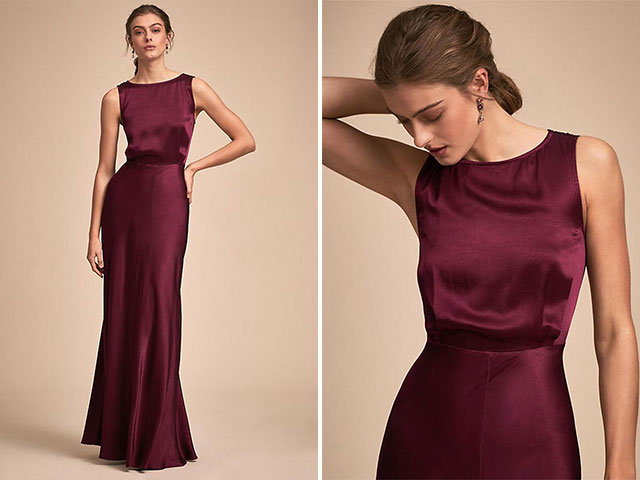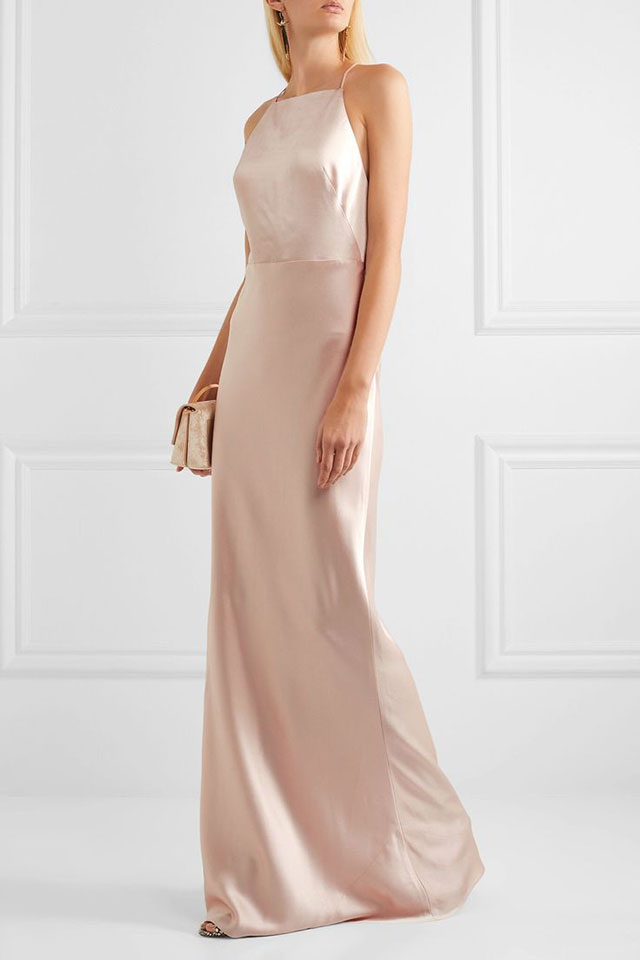 [Dresses: Flosluna, BHLDN via Anthropologie, Jason Wu via Net-a-Porter]
The Fun Wrap-around Dress
Let your girls in on the fun with these flirty wrap around dresses. They'll be covered where needed, but a little slit shows off their gorgeous legs!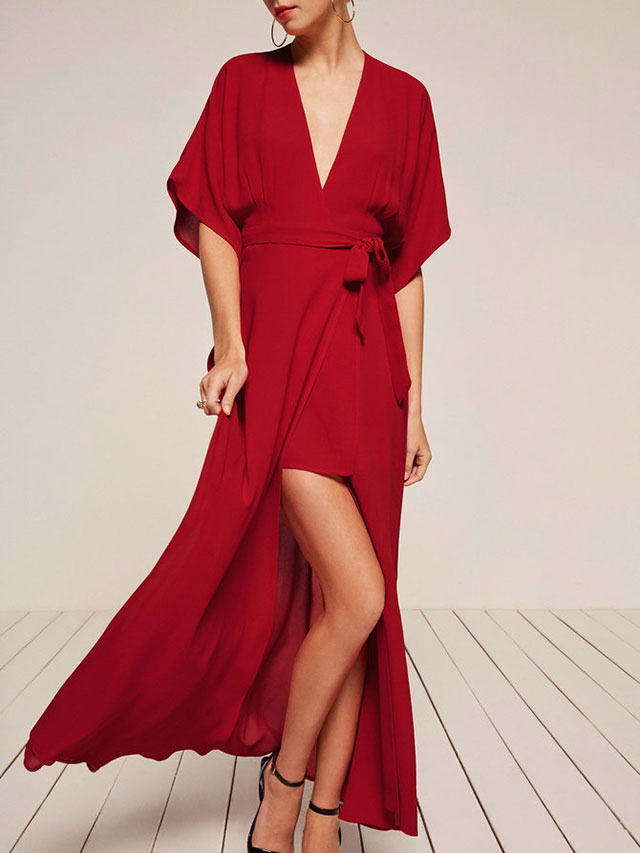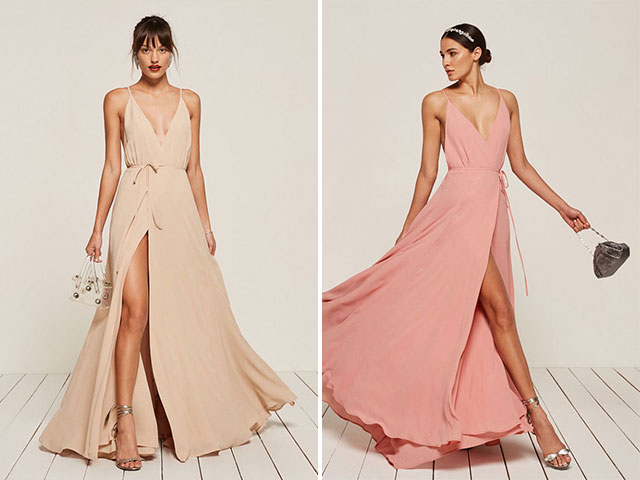 [Dresses: The Reformation]
Feminine Ruffles and Drapery

Garments of this sort are just about as feminine as can be. The undulating details and the flowing drapery will make every single one of your bridesmaids look extra ladylike.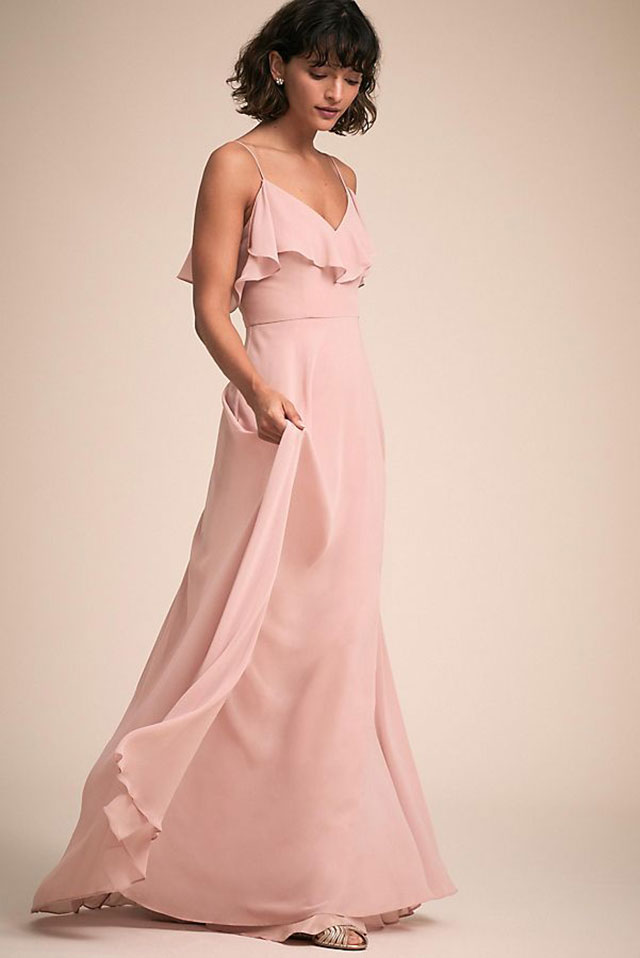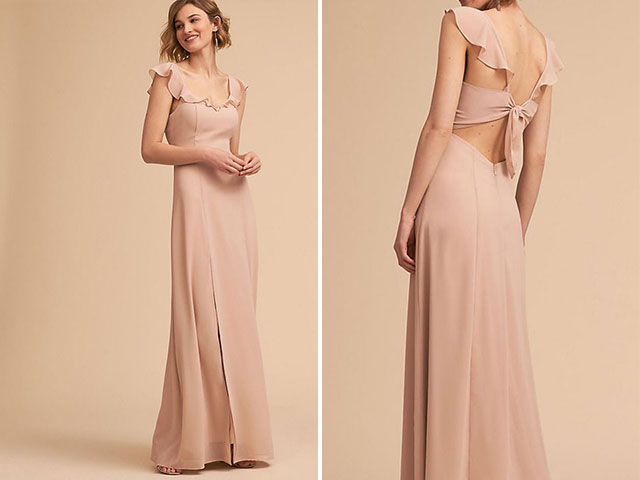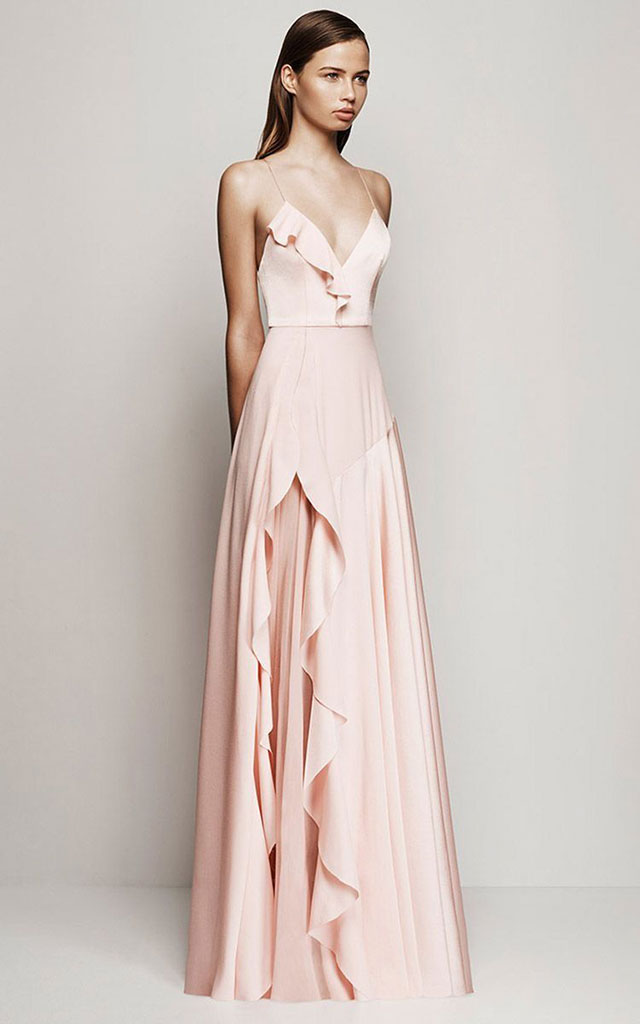 [Dresses: BHLDN via Anthropologie, Zibbet]
Glamorous Glitters
Finally, if you want to girls to really stand out, think of having them dress is glittery gowns or dresses with detailed embellishments! Every girl will love this look, for sure!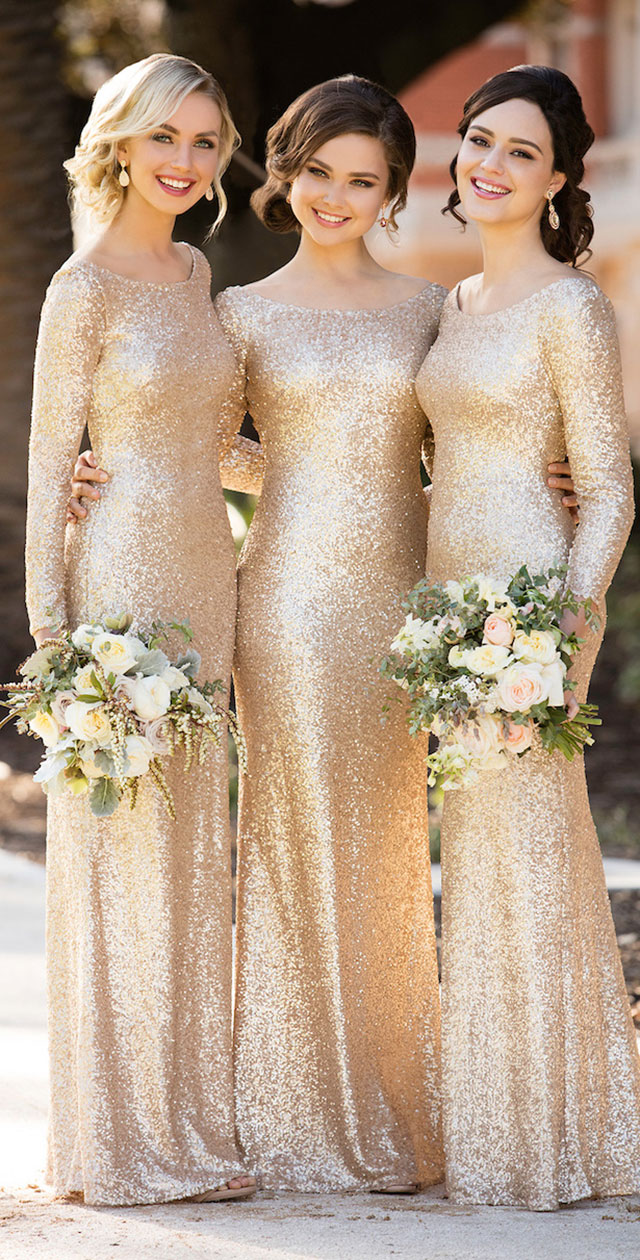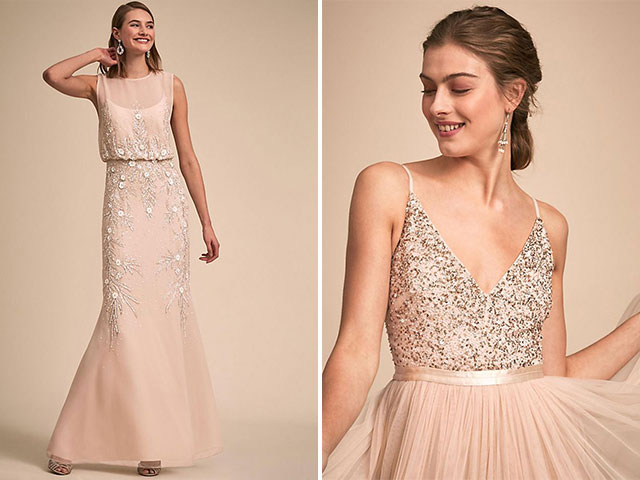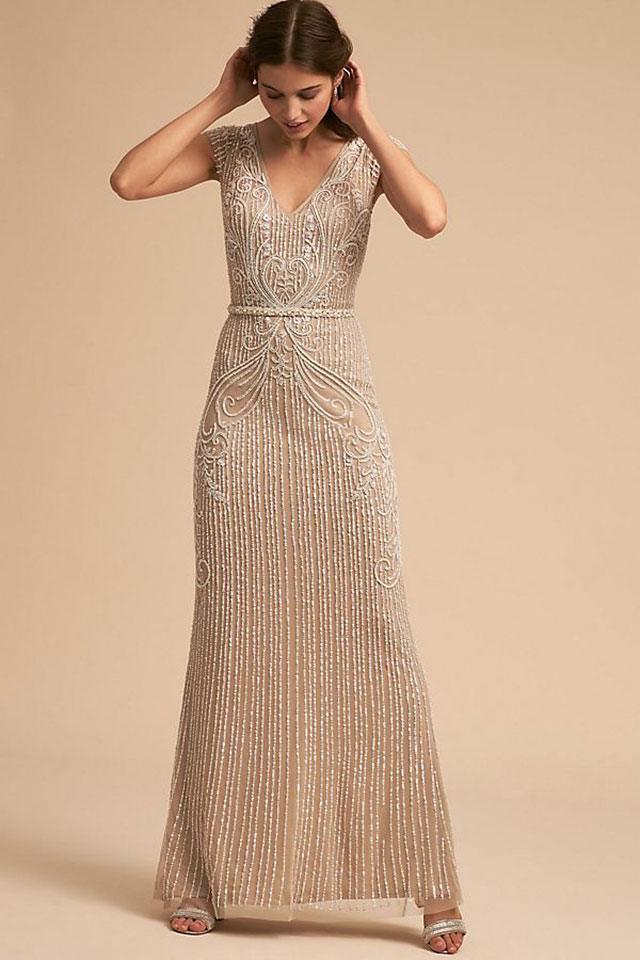 [Dresses: Sorella Vita, BHLDN via Anthropologie]