One thing that excites us so much is a lady in a gorgeous red dress! Yes, we look forward to seeing brides in this radiant color, whether it be in their pre-wedding photos, during the tea ceremony, or at the latter end of their Chinese banquet. We released a line up of red dresses for you to ogle at, and now, we're showing you some modern twists that you can add to your red dress to update your look and make sure you're the star of whatever event you're going to! Scroll on now for more.
(1) Colorful Appliqué Accents
A dash of color never hurt anyone, in fact, it does the opposite! It brings vibrance to an outfit! The same goes for your red dress. You can spice it up a bit with some colorful appliqué accents.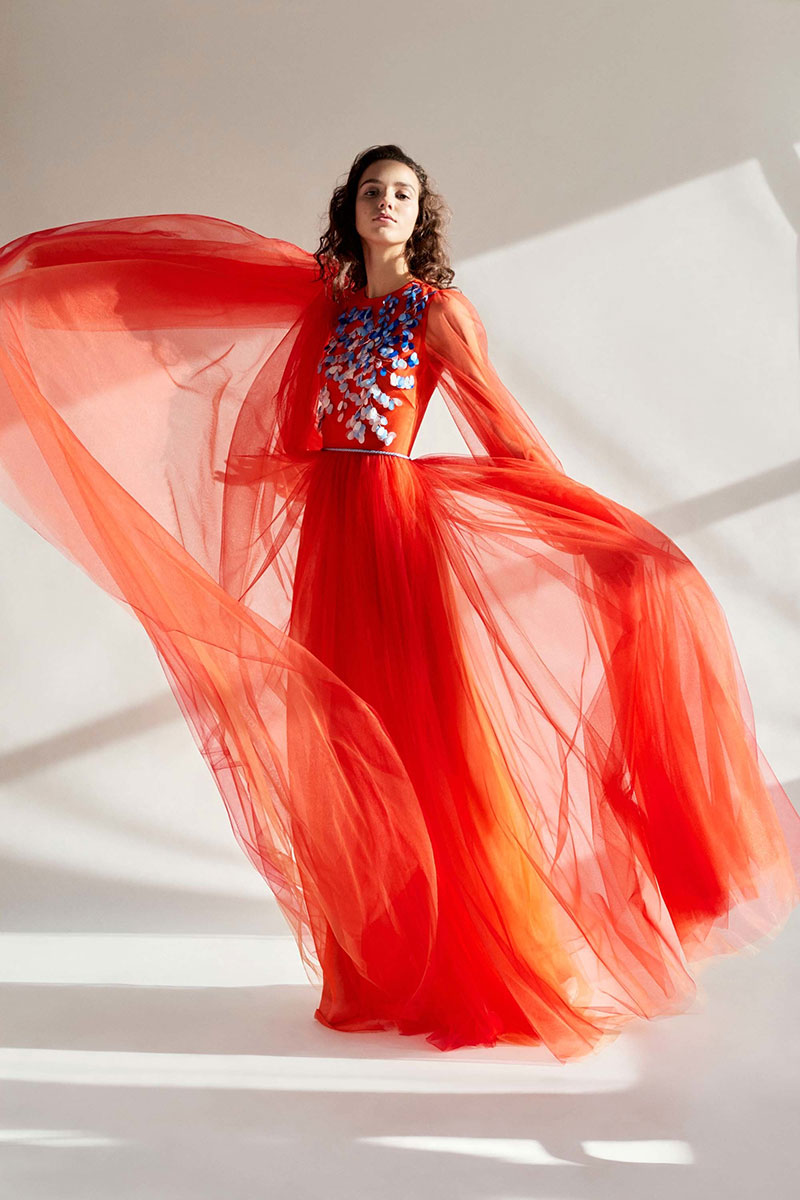 [Photos: Carolina Herrera Pre-Fall 2018]
(2) Red and Gold Fabric
This dress is a game changer all because of the gold fabric that made it look extra elegant. So go ahead and add that regal touch to your classic red dress with a dash of gold. It will look absolutely stunning, trust us.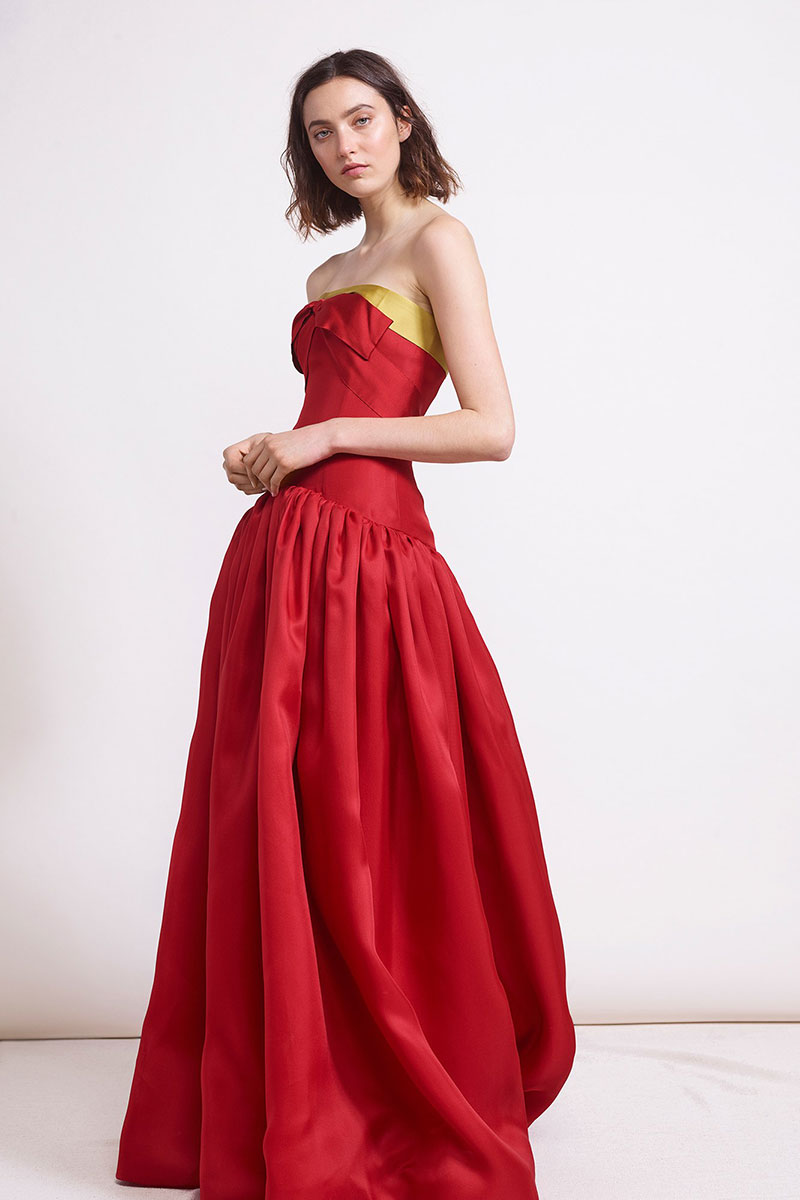 [Photo: Reem Acra Pre-Fall 2018]
(3) Big, Bold Flowers
A big, bold flower on your dress makes a statement in a very unique way. It will never go unnoticed–no wonder that brides nowadays opt for statement embellishments like these!
[Photos: Carolina Herrera Pre-Fall 2018]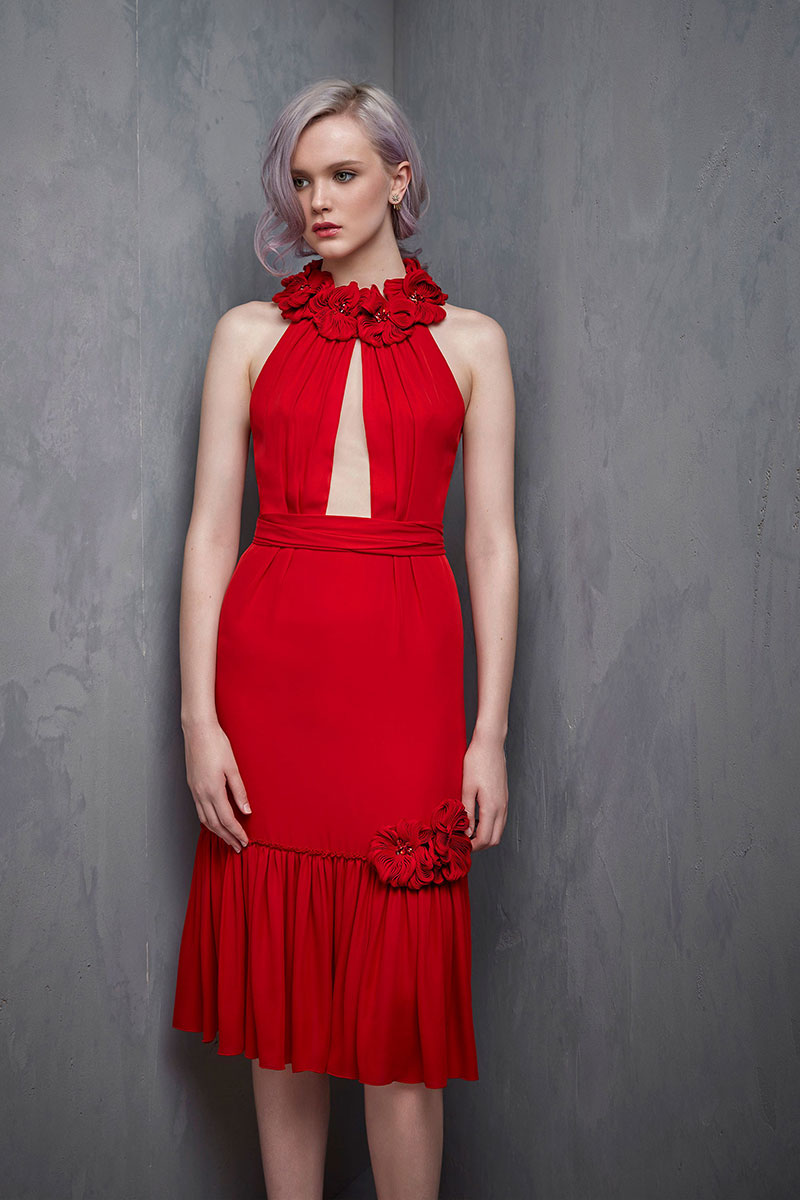 [Photo: Jenny Packham Resort 2018]
(4) Two-Toned Gowns 
If there's one stylish way to call attention, it's by wearing a two-toned dress. The color play will definitely catch eyes wherever you go. It also has a playful touch to it which is a perfect way to play up your look at the reception.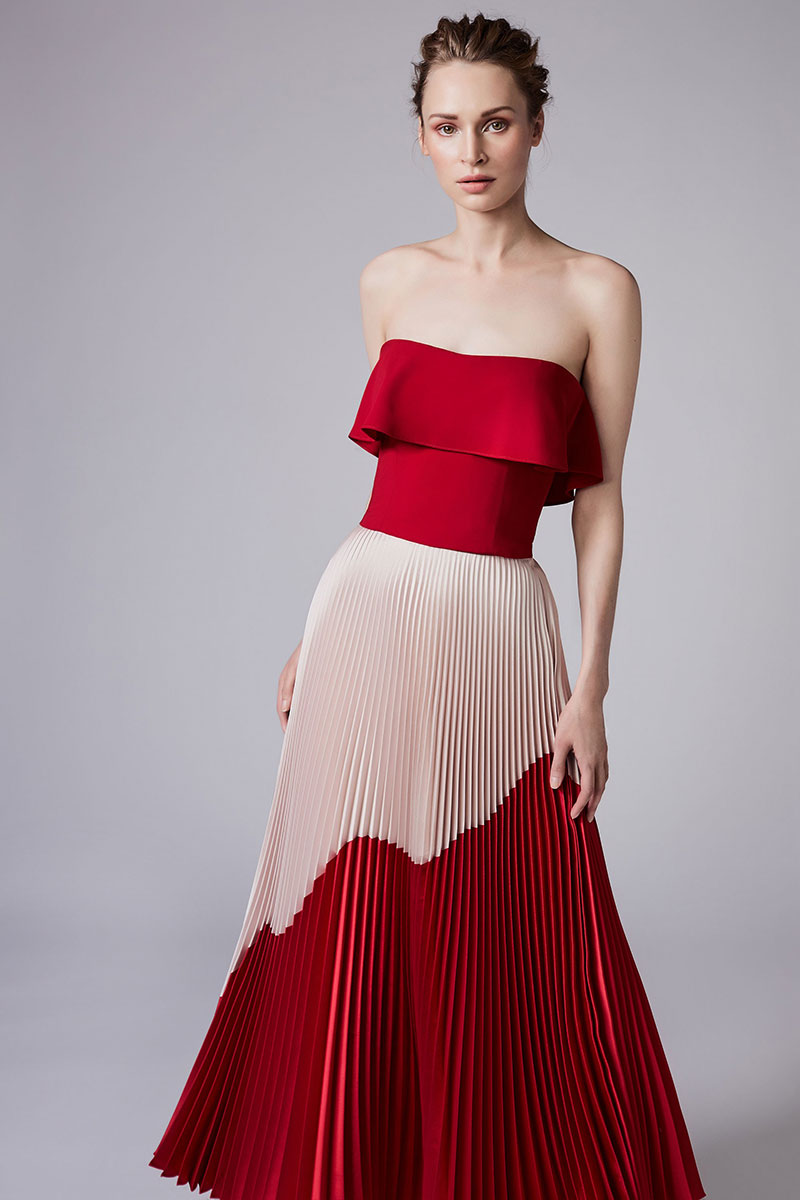 [Photos: Reem Acra Resort 2018]
(5) Modern Shift Dress
Take the classic shift dress and turn it into something exciting and new! This gorgeous example comes with clean lines, structured form, and a metallic sheen in the fabric. You will stun everyone with this chic look!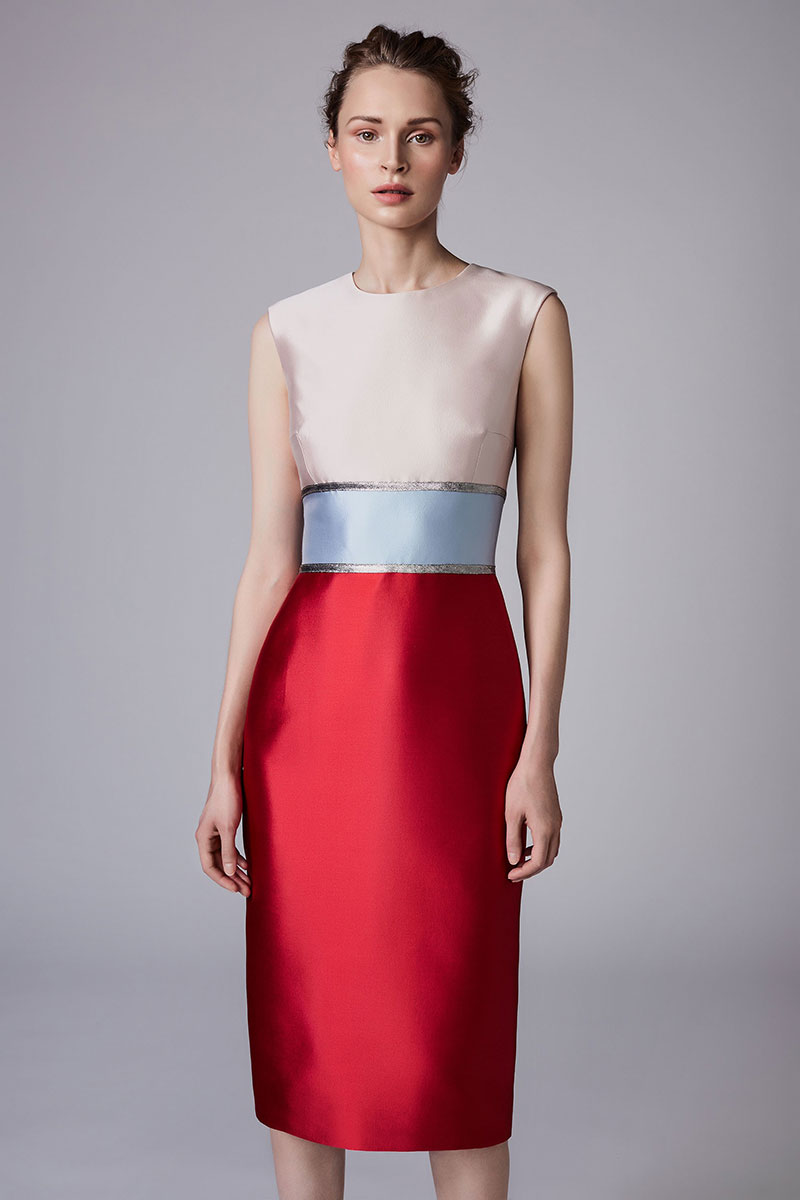 [Photos: Reem Acra Resort 2018]
(6) Glitter Glam
Sparkle your way through the ballroom with a glittery gown that eyes won't be able to resist. Now this surely make you look and feel like a star.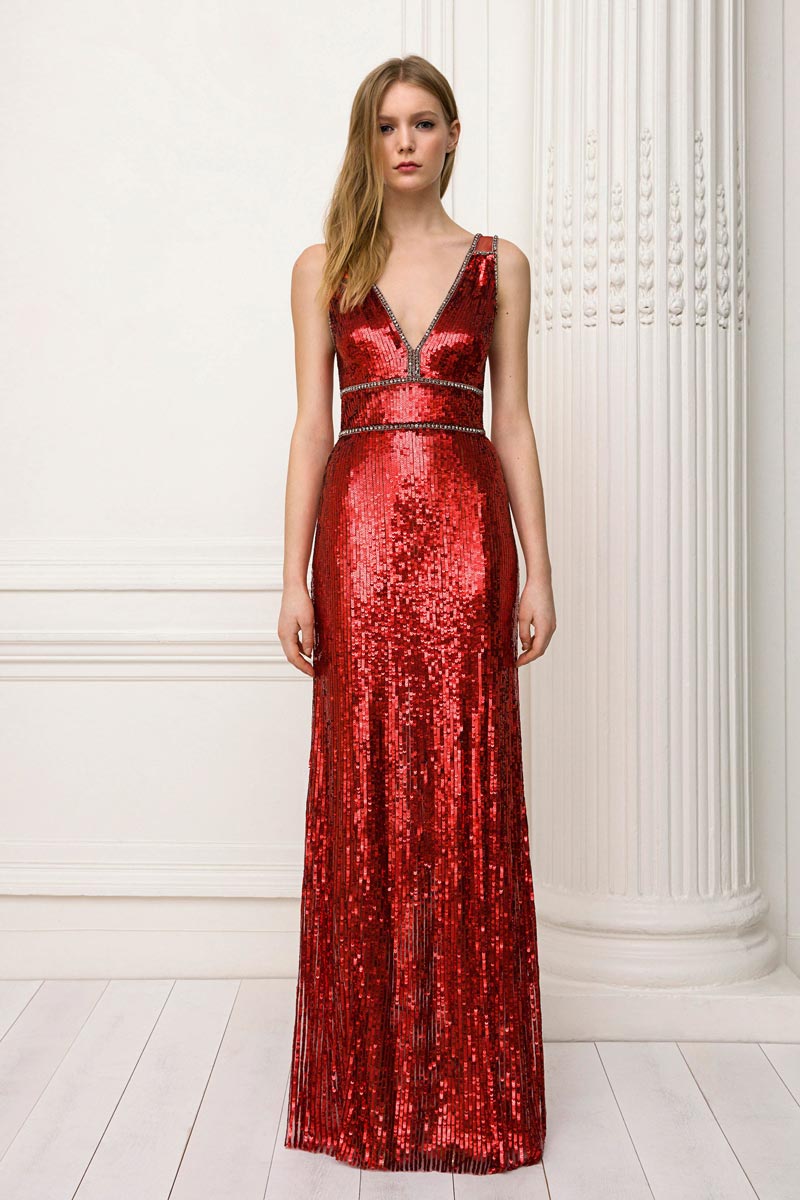 [Photo: Jenny Packham Pre Fall 2018]
[Photo: Zuhair Murad Ready-to-wear SS 2018]
(7) Less is More
If you're the type who prefers a more subdued look, then keep in mind that yes, less is more! You can keep it simple, with a dress that falls perfectly on your body with minimal detail. Such a look will keep the attention on those feminine curves and will still keep you looking classy.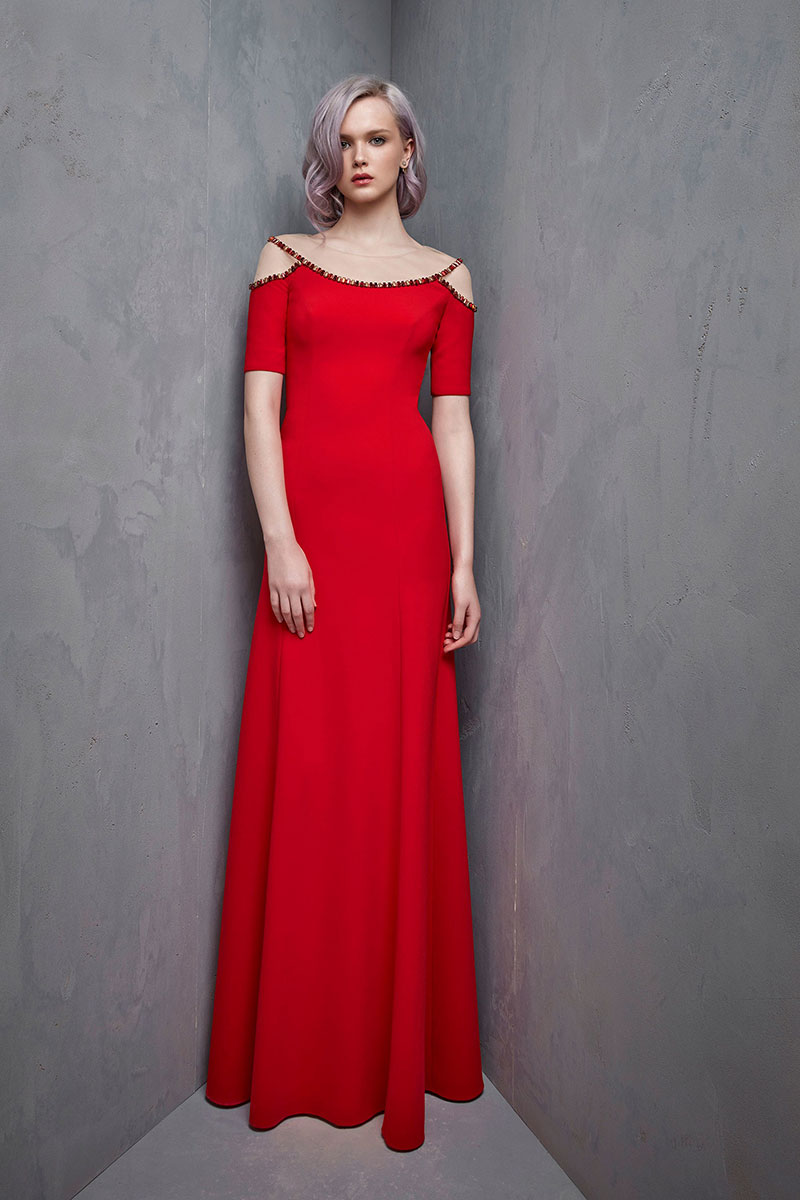 [Photo: Jenny Packham Resort 2018]
(8) Tantalizing Texture
Texture makes a dress stand out, and for all the right reasons–just look at the detailed texture on this dress. It makes the fine shape of this dress look sophisticated and it ads an extra dimension to the look.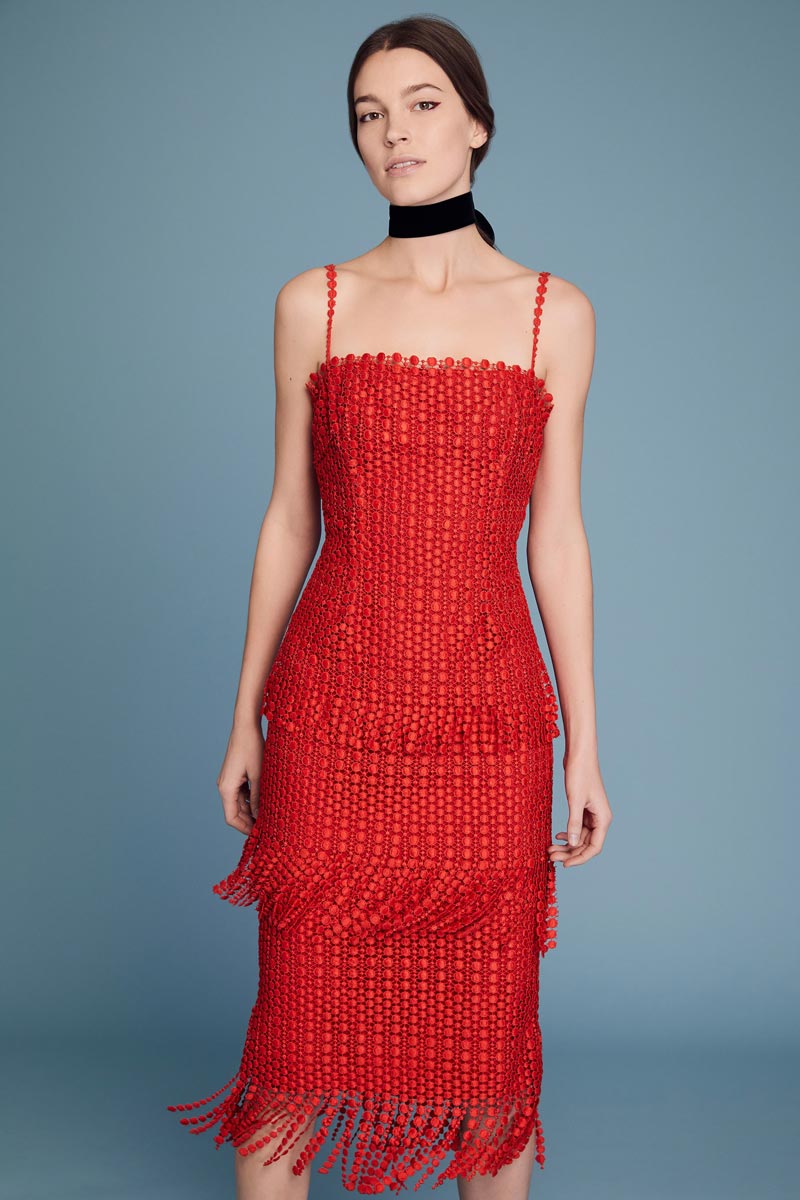 [Photo: Lela Rose Fall 2018]
(9) Sleek and Clean
Finally, sleek and clean dresses are just what you need for modern flair! We're loving the crisp form of these dresses, as well as the way the fabric catches the light. Wear one of these and you'll be stealing more than just a few stares, we're sure of it!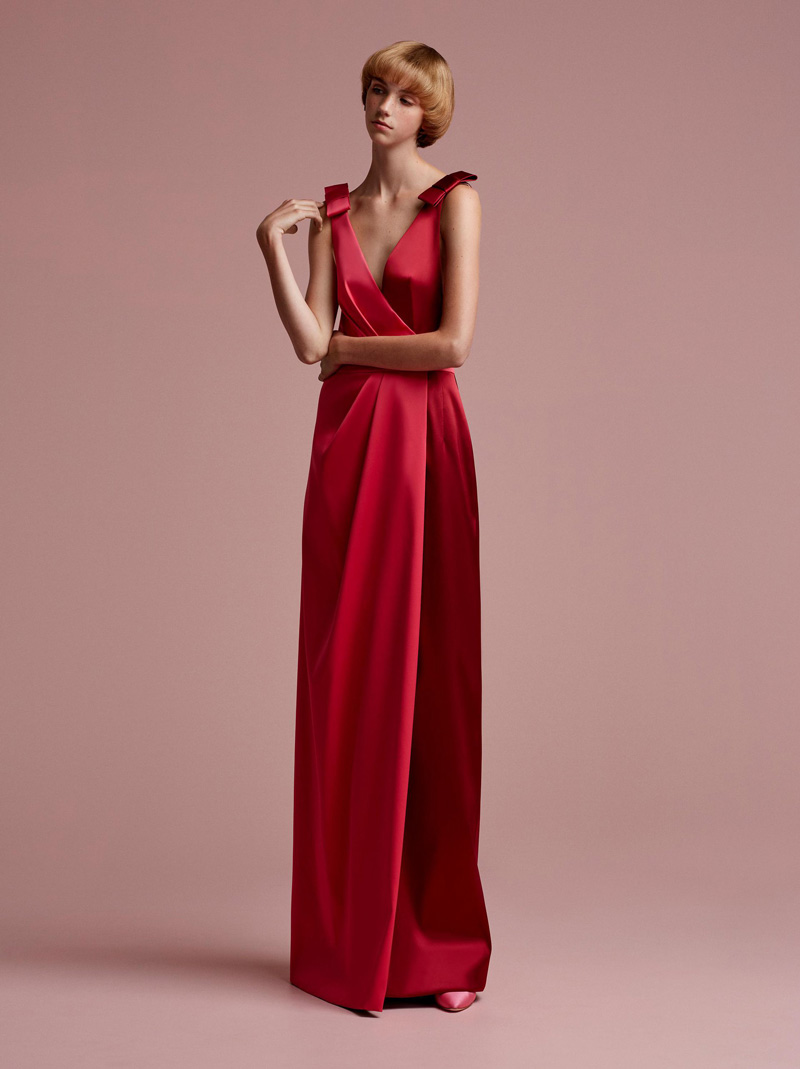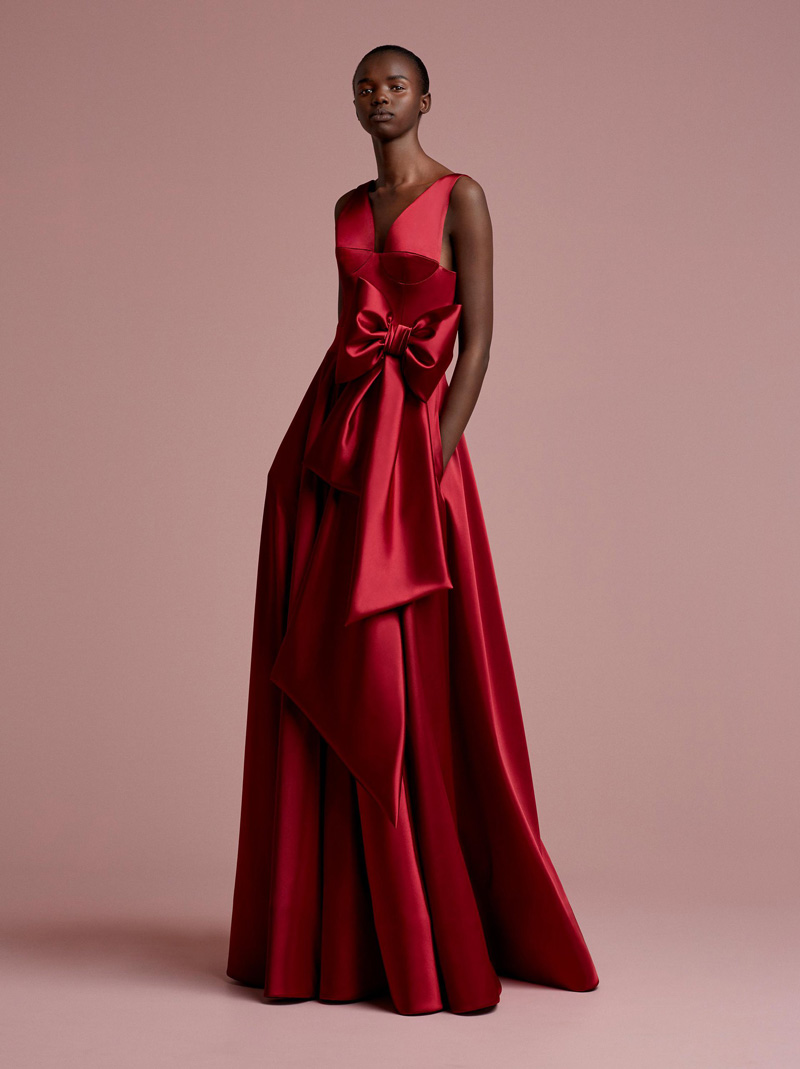 [Photos: Viktor & Rolf Soir SS 2018]
For more wedding dress inspiration, click here: Fashion Inspirations.