Have you discussed your wedding hairstyle ideas with your makeup artist? Or have you searched all over Pinterest already? Looking for wedding hairstyles is so much fun! But what if you have short hair? What is a girl to do? If you're a bride-to-be with short hair and you're feeling a tad bit worried about what hairstyle you can rock on your wedding day, trust us, you have nothing to fear! Here are five hairstyle ideas that are perfect for short hair.
(1) A Pretty Flower Crown
Even brides with long hair love this style. But what great about it is that even girls with short hair can own this look!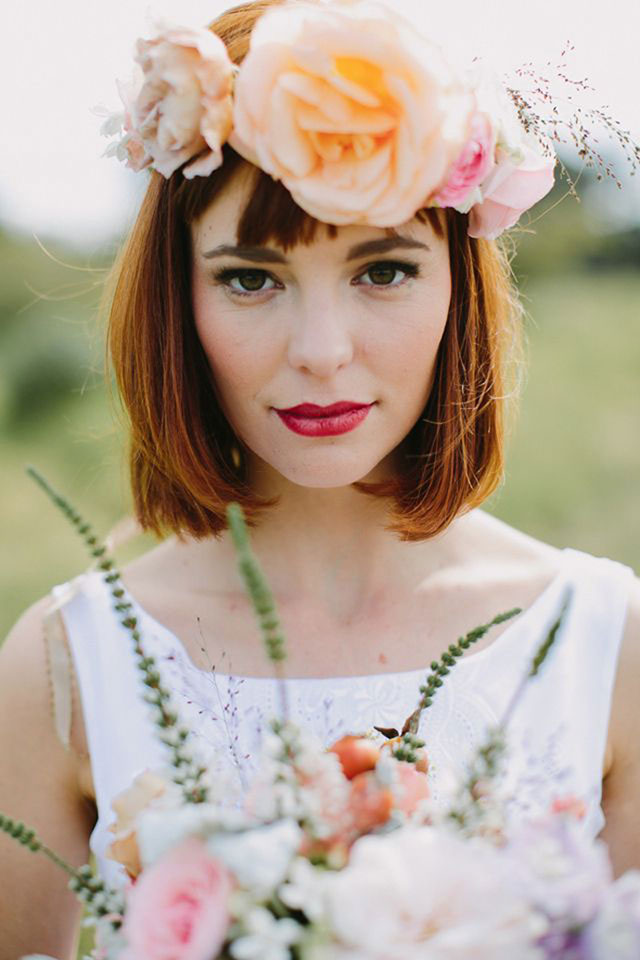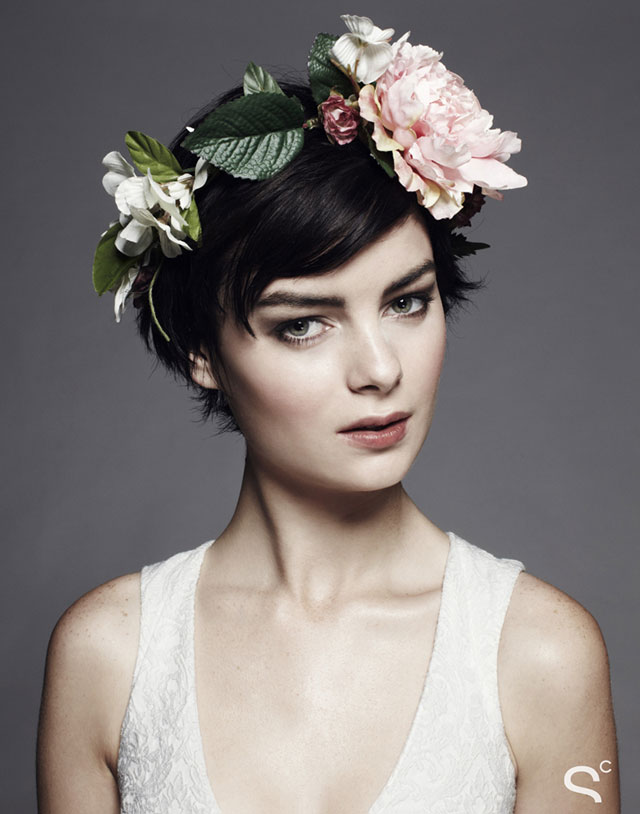 [Photos: Justin Aaron Photography, Style Caster]
(2) The Classic Headband
Headbands are classic hair accessories that are just prefect for brides with short hair. From simple ones to more embellished ones, this hairpiece frames the face and adds just the right amount of flair.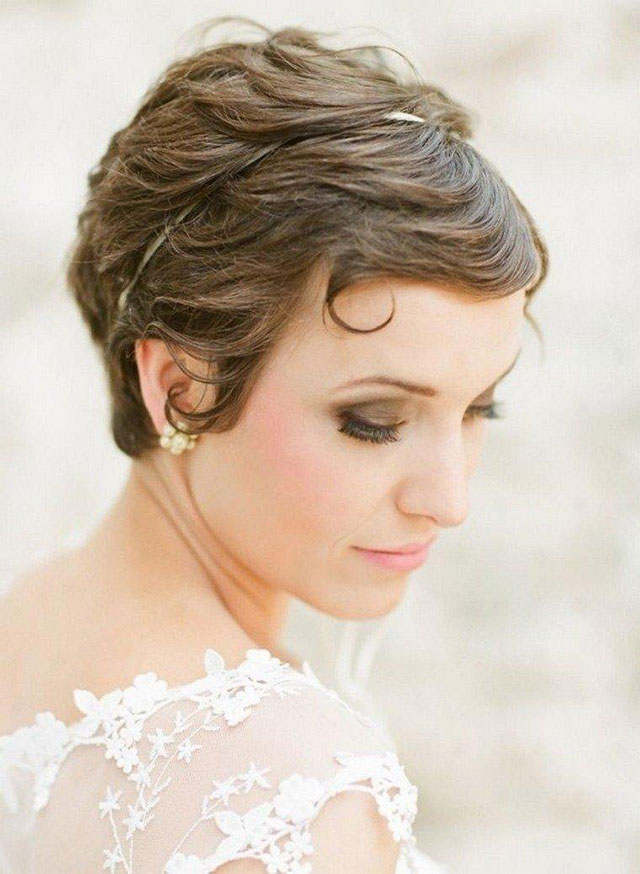 [Photos: Jodi Miller Photography, Style Caster, BHLDN, Pop Hair Cuts]
(3) The Vintage Birdcage Veil
This look is one of my ultimate favorites! The vintage touch to this hair accessory is incredibly stylish.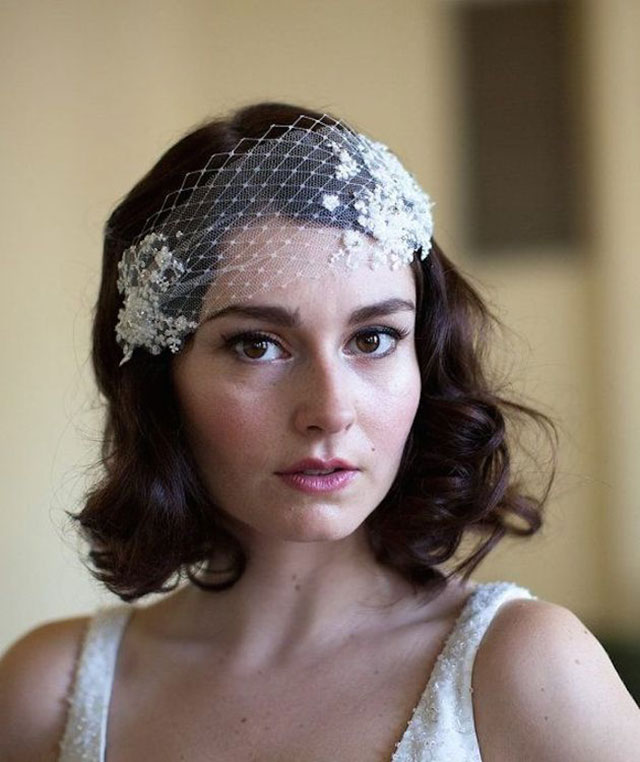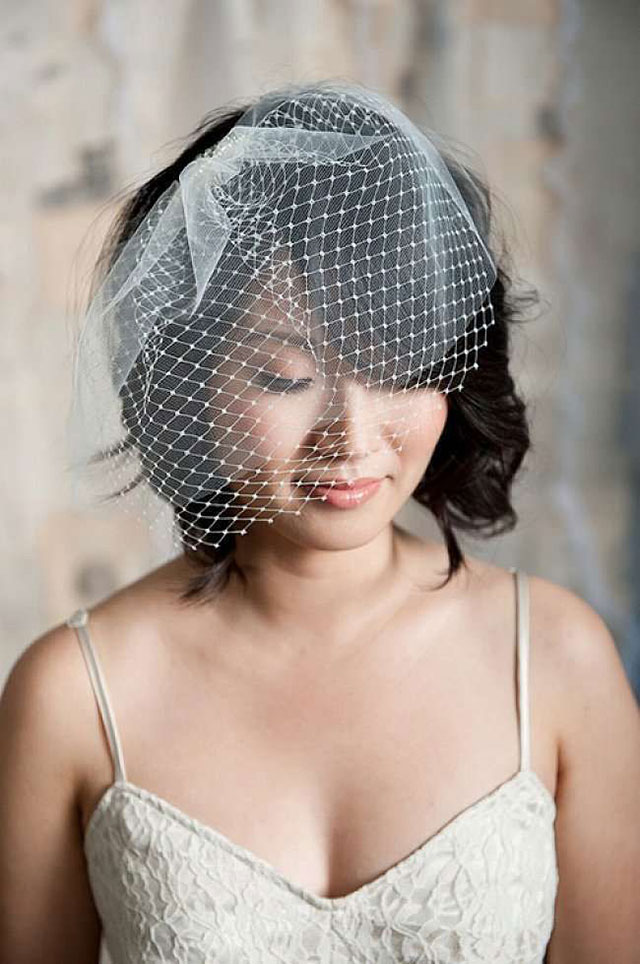 [Photos: Agnes Hart, Wedding Bee]
(4)  The Side-swept Do with Flowers
This look goes perfectly with soft curls. Something about the way the flower accent sits gently on the soft curls makes this hairstyle look so graceful and elegant–something you DO want foe the wedding.
[Photos: BHLDN, Chris Shepard Photography]
(5) The Bejewelled Look
Add glittery pieces to your pixie cut or a crawling jewelled hair comb to create a sophisticated wedding look. This style looks extra natural and effortless!
[Photos: Alicia Francis Hair, BHLDN]
Having short hair is not a problem, ladies! Embrace it and take on one of these beautiful hairstyles for your wedding.