What is it about silk flowers that's making it a popular choice of decor at weddings? We had a chat with Bunny Garden who designed silk bouquets for our store, and got to know more about silk flowers for weddings. Here's what we discovered! We think you'll benefit from this information, so read on and find out if you'd like to try silk flowers for your wedding day!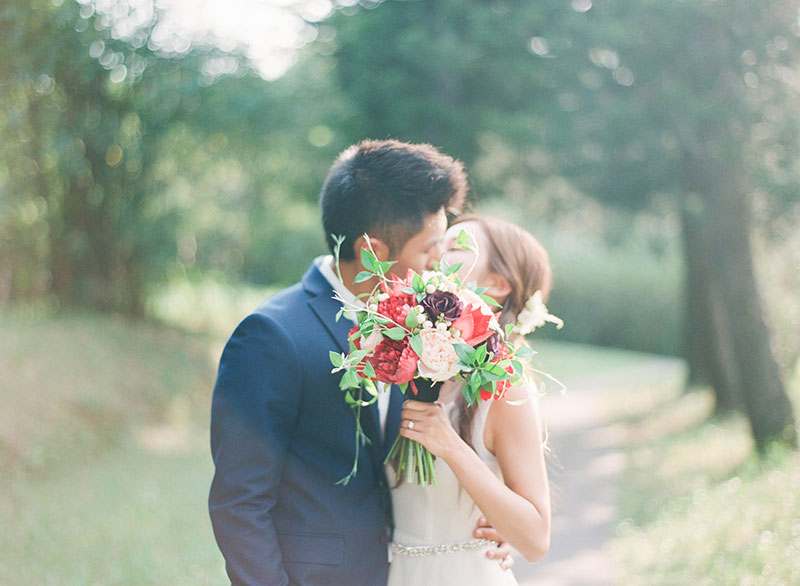 1) Where can you use silk flowers for your wedding?
You can us them everywhere–from bouquets and boutonnieres, to the decoration, and also gifts for the guests.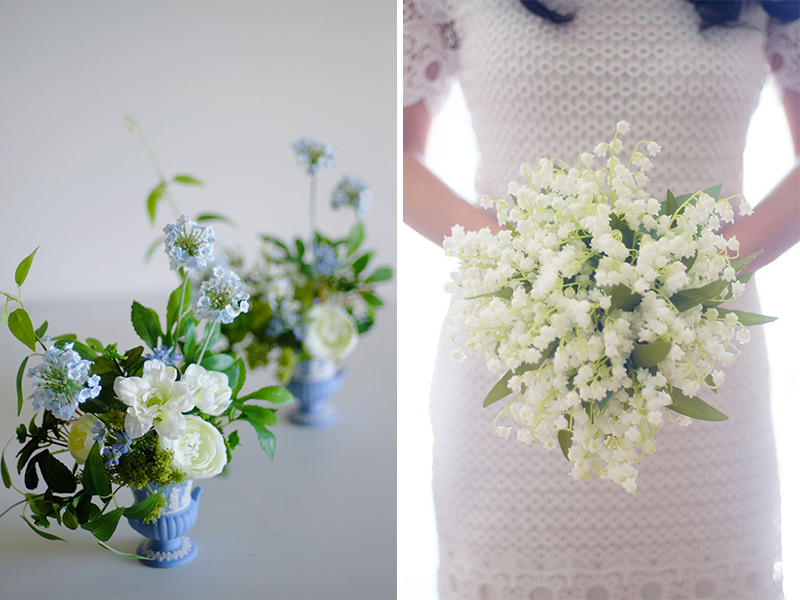 2) How long do silk flowers last?
There's no specific limit to the life span of silk flowers. Silk flowers usually last years, or even decades, if they're well kept. The key is to keep them away from direct sunlight. Humidity doesn't affect their life. So for as long as they're stored indoors, they can last for a very, very long time.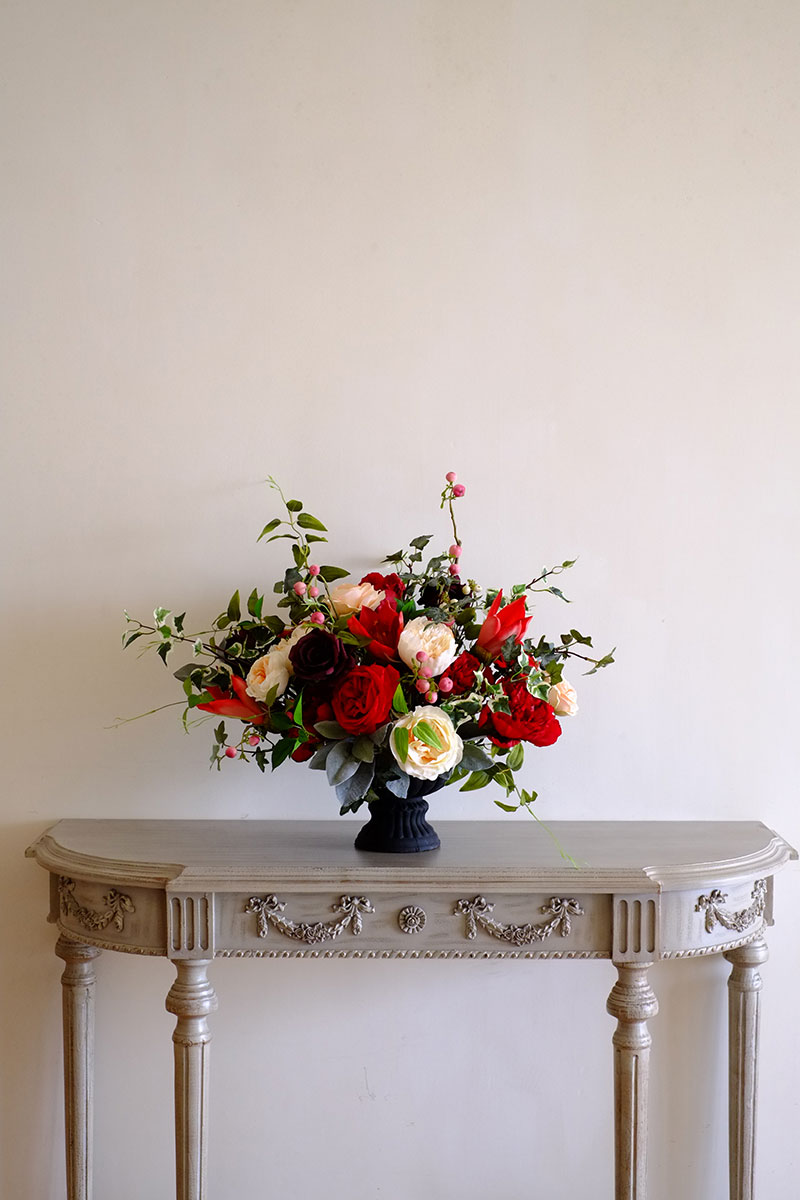 3) Are all kinds of silk flowers available?
Yes, we have peonies and ranunculus all year round. We also have flowers that are not easily available, not in season, or are very expensive in the local flower market such as poppy, corn flower, and lily of the valley.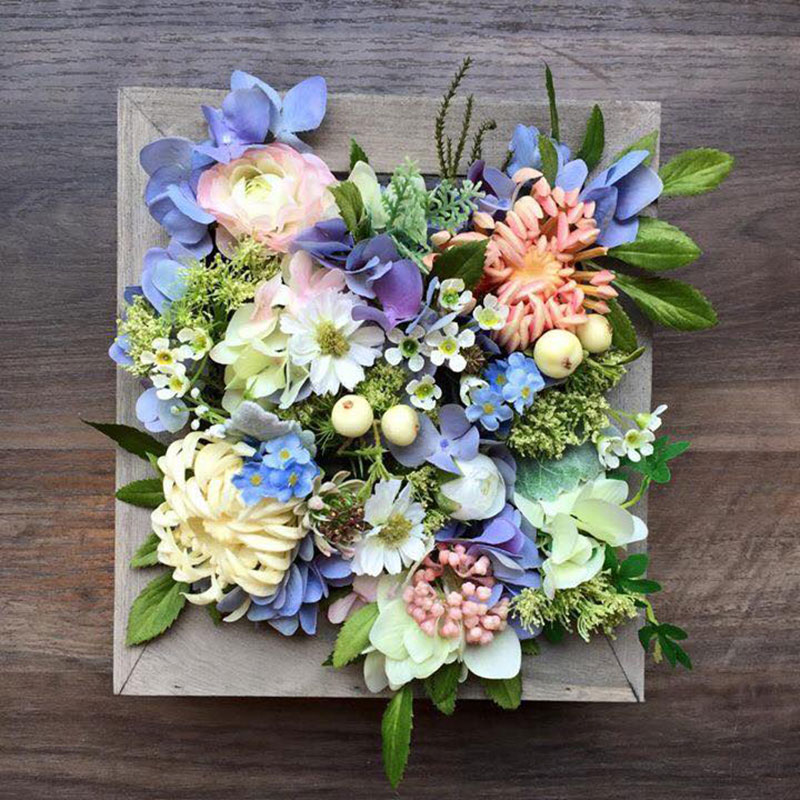 4) What are the main advantages of using silk flowers for your wedding?
You're guaranteed to have the flowers you love.
You're guaranteed to get the look you want with the flowers you want.
It's a hassle-free option. Special care is not necessary because silk flowers don't wilt.
The flowers can be repurposed as a home decor after the wedding–a lifelong memory of your special day.
It's perfect for overseas weddings as you can transport them easily.
5) When the wedding is done, what can you do with the leftover silk flowers?
With trimming, cutting and re-designing, the silk flowers can be transformed into several forms of decor. Here are some examples.
Boutonnieres can be placed into floral frames.
Bouquets and be transformed into home floral decor.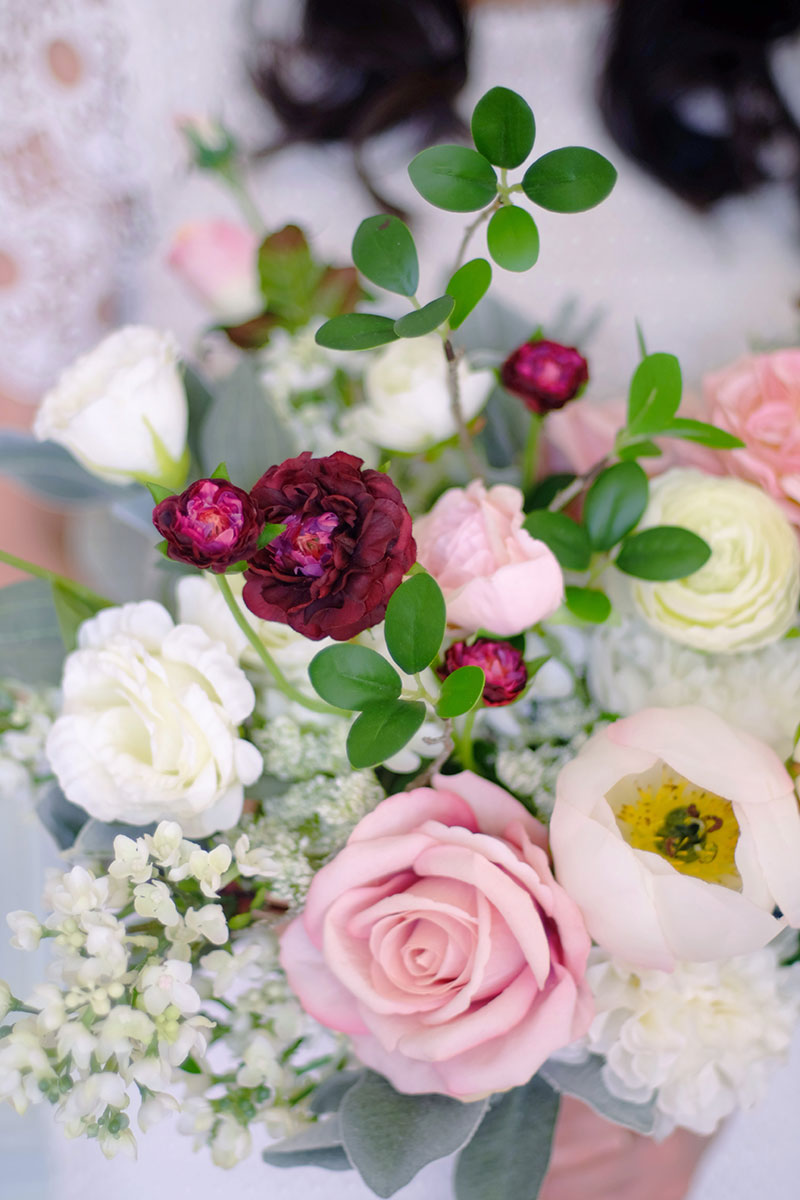 These lovely blooms look absolutely stunning! And the fact that you can turn them inso keepsakes from your wedding make them a considerable choice of decor–I know I would love to keep the flowers from my bouquet!
Info and images are provided by Bunny Garden.