I love looking at photos of the bride getting into her Qun Gua with her mom right by her side to assist. Through the many photo stills I've seen of this moment, I've come to appreciate the symbolic relevance of the Chinese traditional dress even more. I've also become an admirer of the elegant jewellery that go along with the dress. The bride's Qun Gua is usually accessorised with gold necklaces and bangles. These are precious wedding day gifts from her mother. What a special moment this truly is! Since my admiration of the dress and accessories began, I started looking at fine gold jewellery that go with the Qun Gua–and believe me, there are some really gorgeous ones out there. So today, I will share with you some pieces that I've really been eyeing, you might want them, too.
(1) Beautiful Butterflies
These butterfly details are so beautifully laced together. I'd love to wear one of these!
[Photos: 1, 2, and 3 from Chow Sang Sang]
(2) Dainty Florals
Of course, feminine florals are an excellent accessory choice!. These bring out the dainty damsel in you.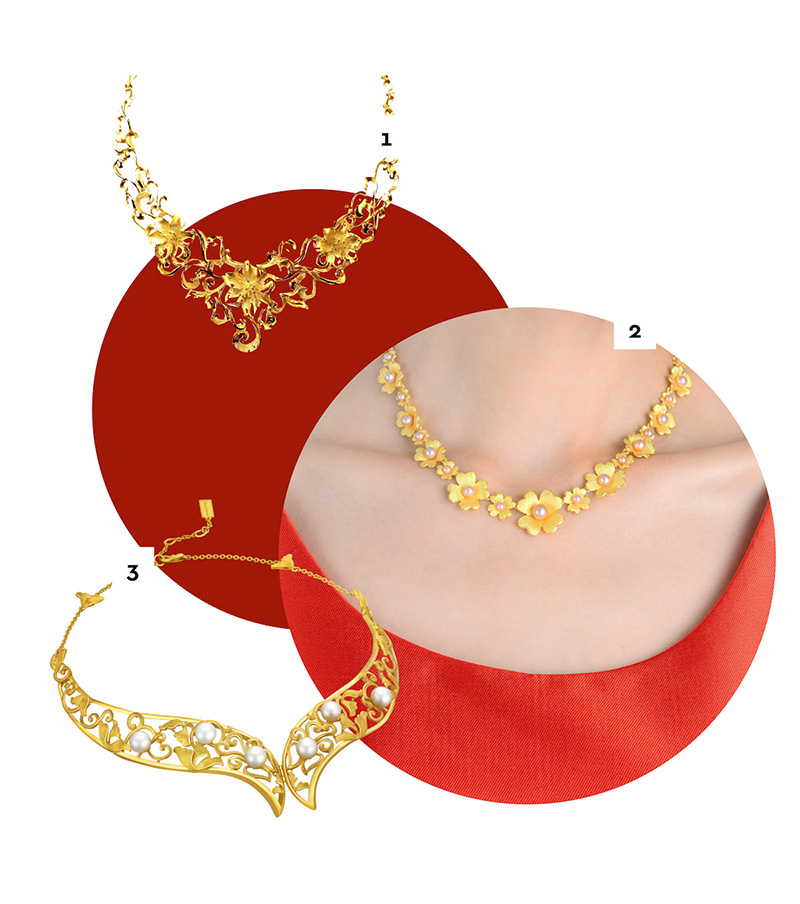 [Photos: 1 from Lukfook, 2 from Chow Sang Sang, 3 from TSL]
(3) Dragon Phoenix
This symbolic design adds even more meaning to the whole outfit! These samples below weave the images of the dragon and phoenix so artistically.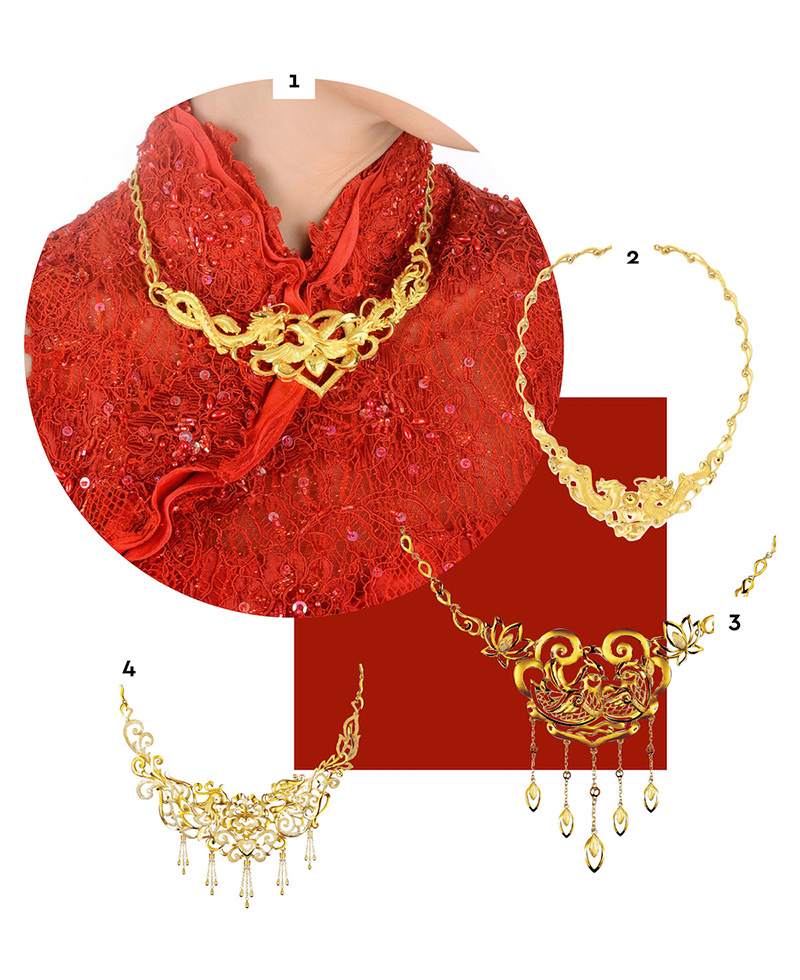 [Photos: 1 and 2 from Chow Sang Sang, 3 and 4 from Lukfook]
(4) Luxe and Lavish
And finally, for an elegant display of gold around your neck, opt for one of these luxe and lavish designs. I personally like the idea of a cascading necklace, so I'd go for one of these!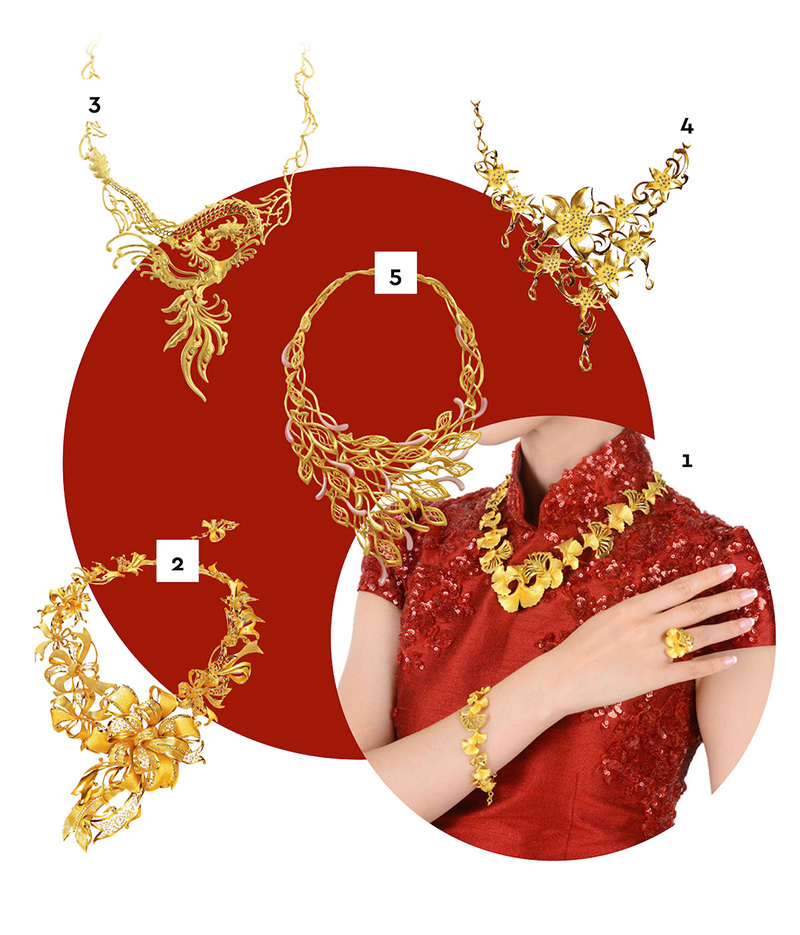 [Photos: 1 from Chow Sang Sang, 2 from Chow Tai Fook, 3 and 5 from TSL, 4 from Lukfook]
Gold never looked this good, don't you think? I do.