Weddings bands are forever. This symbolic piece of jewelry is something something of great value to couples. Since that is the case, why not make your wedding bands unique and fun? Break away form traditional styles and try out new designs that stand out and reflect your personalities. Here are some eye-catching examples you can take a look at. Enjoy!
Modern
Try something new and different! There are many modern wedding band designs that come sleek and sophisticated styles. If you're looking for a more edgy look for you and your husband-to-be, here are some options we're sure you'll like.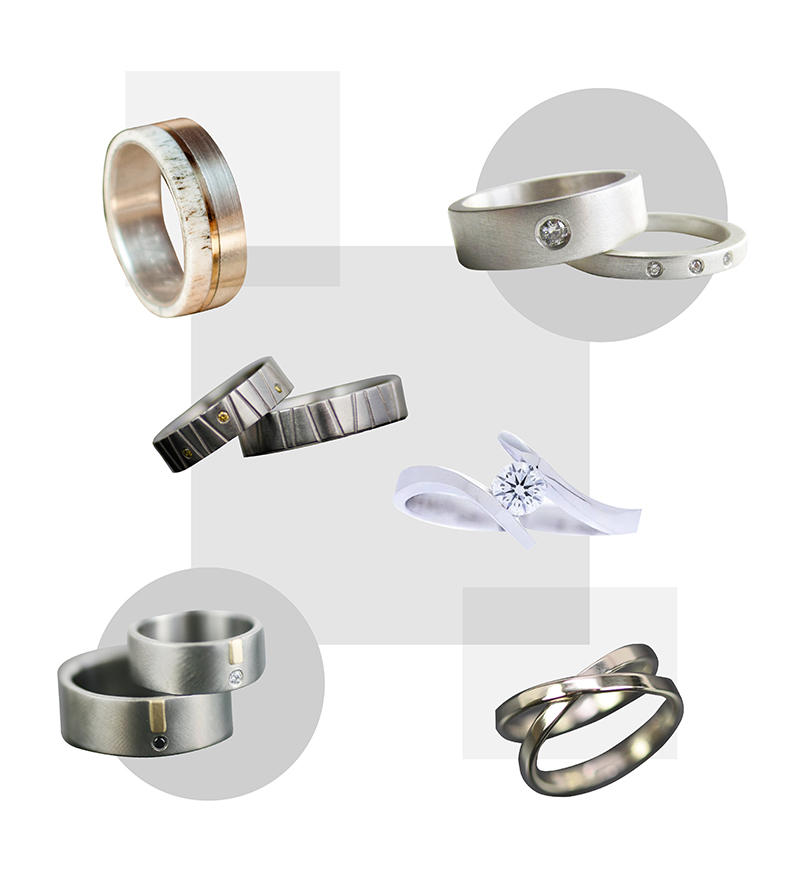 Image sources (top to bottom, left to tight): Stag Head Designs, Lolide, Seababe Jewelry, Bisou Margaux
Raw and Elemental
On the other hand, a raw and more elemental pair of wedding bands is also a stylish choice. These rings are testimony that rough edges and uneven lines that are carefully crafted also result in beautiful, chic designs.
Image sources (top to bottom, left to right): Ash Hilton, Lolide, Alysha Whitfield, Nodeform Weddings
Cute and Quirky
Adding personality to any wedding detail, even your weddings bands, always makes everything more meaningful. It makes the little things uniquely you! So don't hold back on having some fun with your wedding bands. See these cute designs? They speak multitudes about the couple that will bear the rings.
Top to bottom, left to right: Ash Hilton, Serendipity Diamonds, CADI Jewelry, Jewelry Escorial, Lola and Cash
Aren't these non-traditional styles interesting? I'm really liking the puzzle piece wedding bands. The subtle detail that hints of travel and adventure makes the rings a truly customized treasure!