On this day of love, we have been gifted with an intimate boudoir session with Chili. Boudoir photos usually serve as a personal gift to a bride's husband-to-be. For sure, any groom will be delighted with special photos of the love of his life! Here, Sophia Kwan does a superb job at capturing the quiet moments of feminine beauty. And Janice Chu's gifted hands further enhance feline facial features. I can't decide which is more romantic, the way Chili's immaculate skin catches the light, or the soft touch of the dainty lingerie as it rests on her bosom. I think everything about these photos reveals that a woman really does have that unaccompanied charm and natural gracefulness. Enough of my babble on how beautiful these photos are. Go on and start viewing.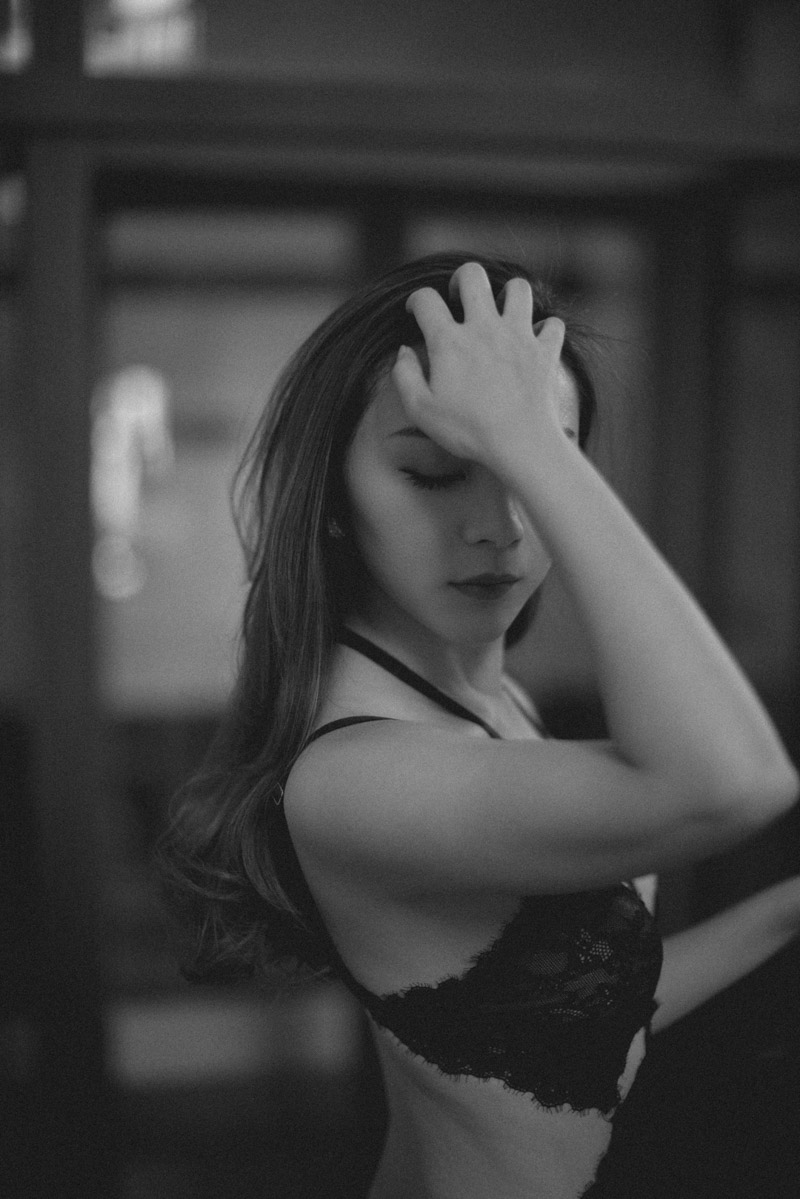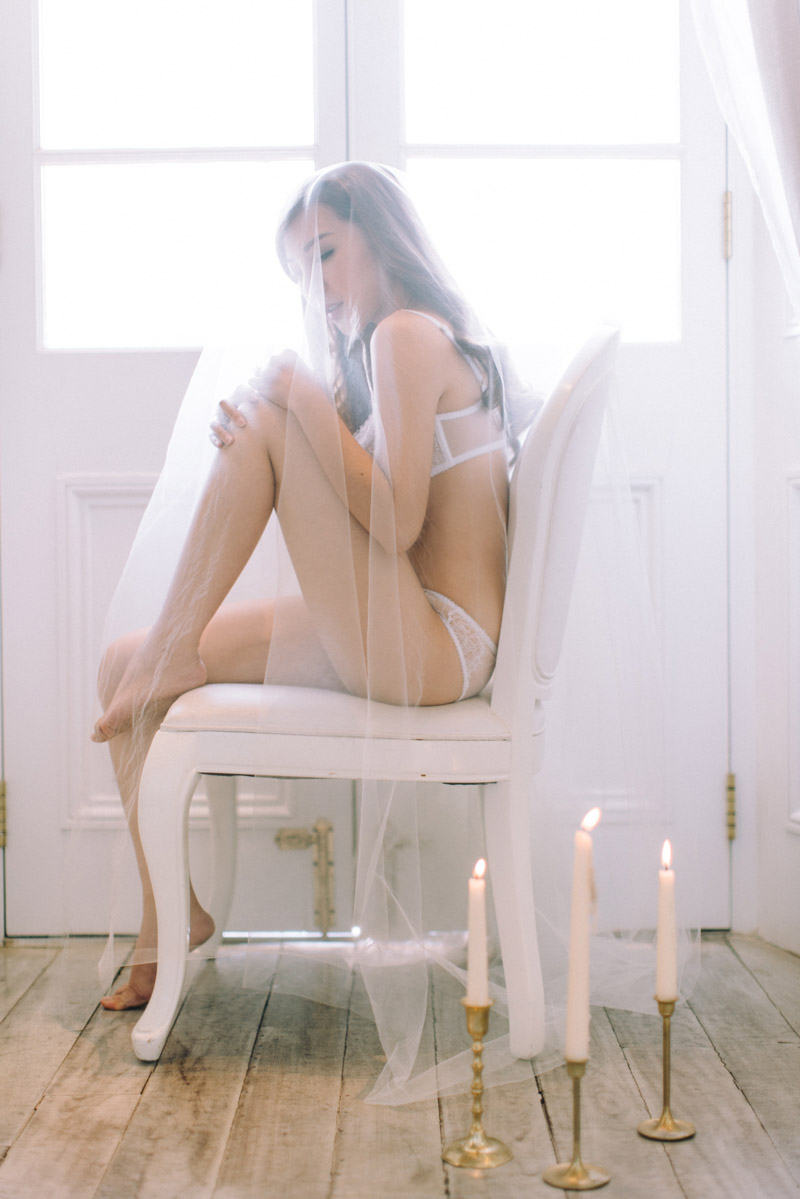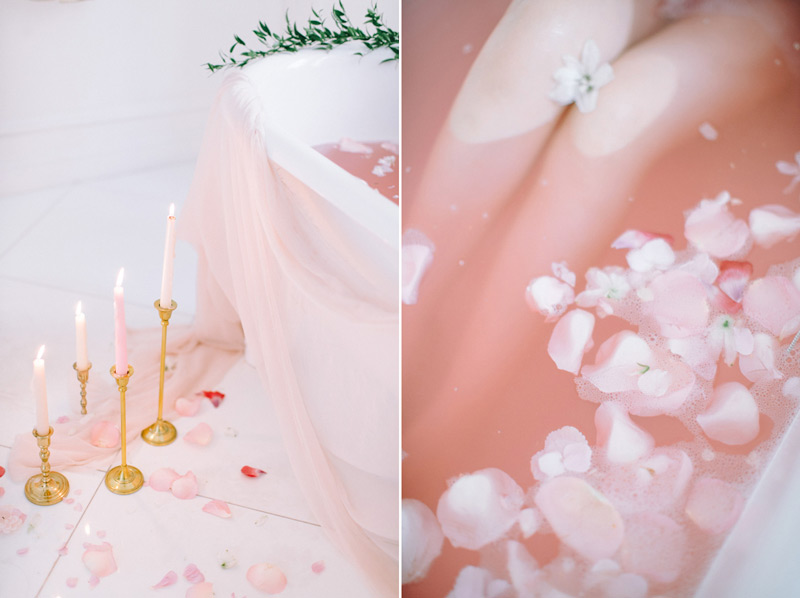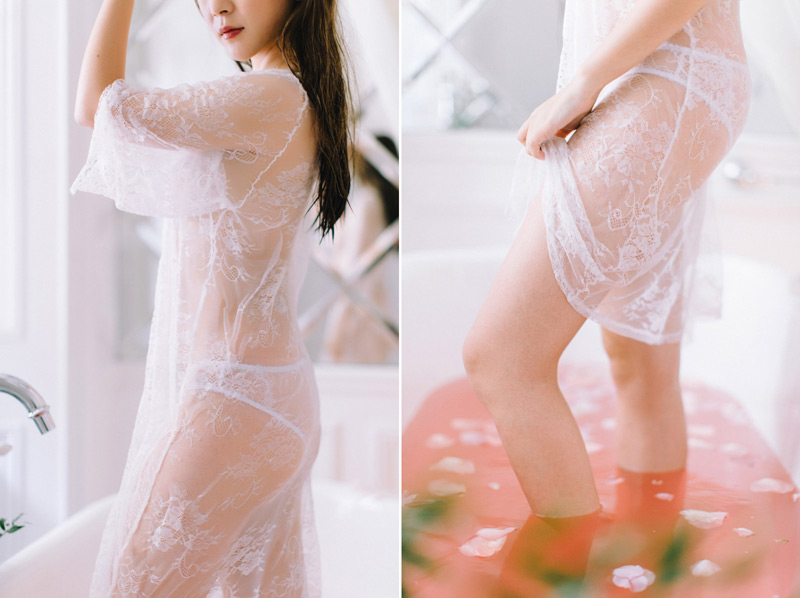 Photography & Styling: Sophia Kwan / Makeup artist: Janice Chu Makeup / Makeup assistant: Joey Cheng / Wedding Gown: Hayley Paige from My Cup of Tea Bridal / Veil: Vera Wang from My Cup of Tea Bridal / Bouquet & Decoration: Nani Floral Design / Lingerie: Victoria's Secret & L'Agent by Agent Provocateur / Short Lace Robe: Iselle Design Studio / Long Lace Robe: Vesssna Wedding from Bezzie Boudoir & Wedding / Shoes: Jimmy Choo
See more wedding vendors at our Directory!