Good morning, ladies! We had a chat with Vicky C, a well-known wedding stylist in town who is also the chief stylist at The Theme Wedding Design, and during this conversation, she gave us the scoop on the upcoming wedding trends this 2017 and 2018. Today we're letting you in on all that she shared with us. So we suggest you keep reading so you don't miss out on what's in and what's hot in the wedding scene. You'll need all the details if you want to plan and execute a wedding to remember!
(1) Greenery: The Color of the Year 2017
Greenery was previously announced as the PANTONE® Color of the Year selection for 2017. It represents a reversal of the romantic stream brought about by the previous year's colors. The natural yellow-green shade is going to take over instead. This is certainly exciting news for couples who like this colour tone. It's vibrant, modern, and sophisticated. To get some inspiration and some ideas on how greenery can be the perfect wedding color palette, check out this inspiration board.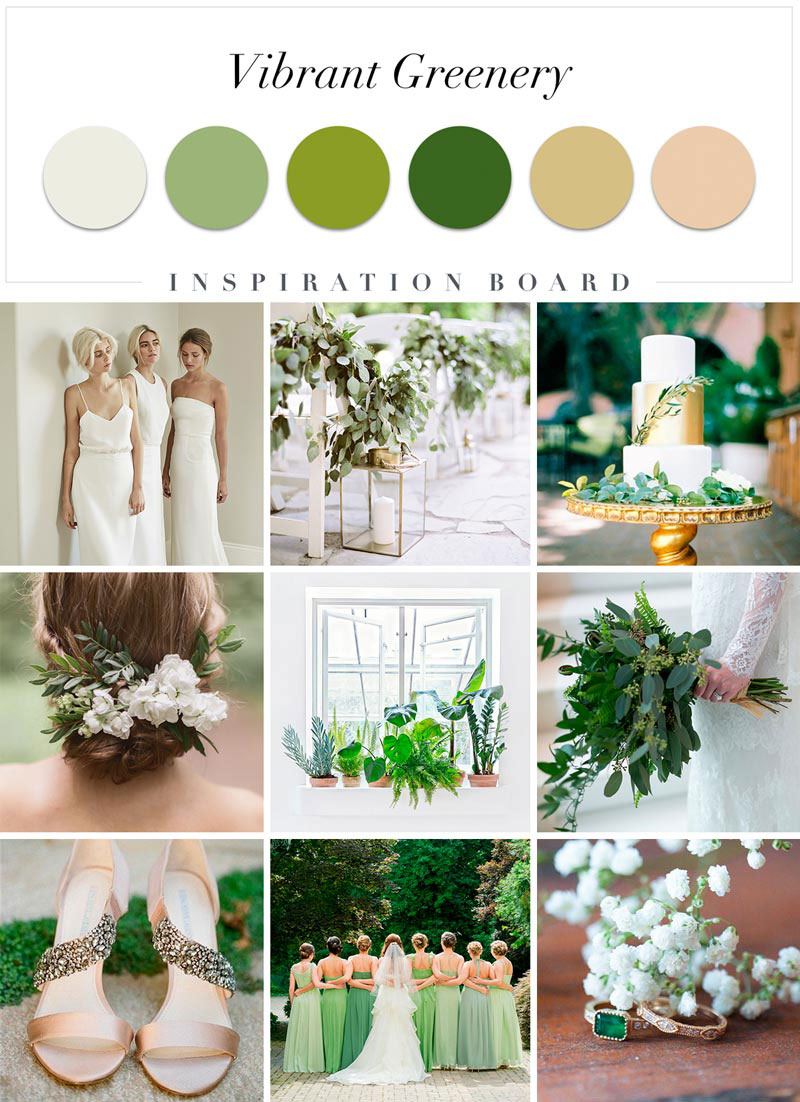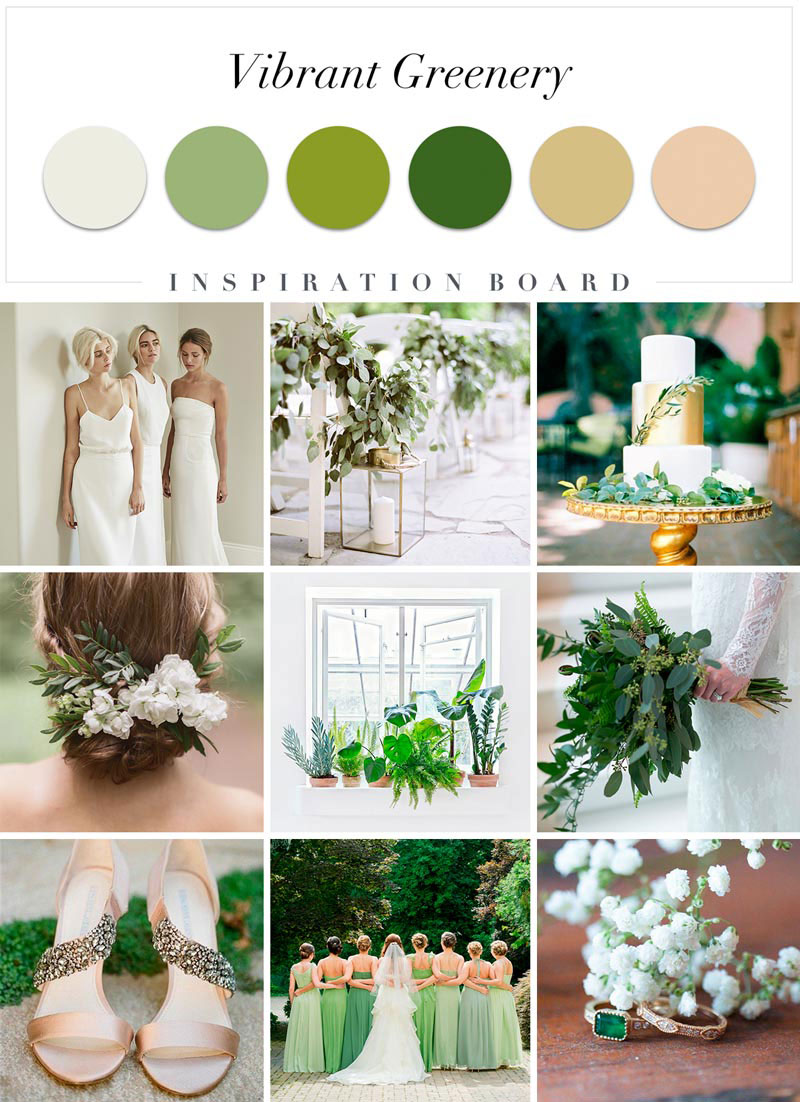 (2) Green Leaves: The Greatest Trend
Green leaves and flower crowns, which were prevalent in the garden concept last year, are still some signatures that you can definitely apply in your decorations and designs this year. Apart from that, an elegant nude tone bridal bouquet made with plenty of danglings and leaves also echoes the Colour of the Year perfectly.
(3) Marble Pattern and Transparency:  Calligraphy Elevated
Calligraphy, the darling of the past year, will still pop up in the upcoming year. But this time, apart from geometrical patterns, expect geodic and marble prints on the list. When combined together–calligraphy, geode, marble, and transparency–the result is a harmonious modern design that stands out but still complements other decorations. This design also is a marvellous accent to greenery-inspired decor.
(4) The Geode Cake: A Luxurious Vogue on Wedding Cake
Brought to fame by an Australian cake designer last year, the Geode Cake could possibly go viral in the wedding industry. This design, that features a cake that is carved into a geode on the plain white layers with the combination of multicolored rock candies and edible "crystals", exhibits a luxurious piece of art and  reflects a gorgeous works of nature.
If you think Geode Cake is too sophisticated for you, agate and marble printed cakes, both of which are inspirations from the Geode Cake, are desirable alternatives as well.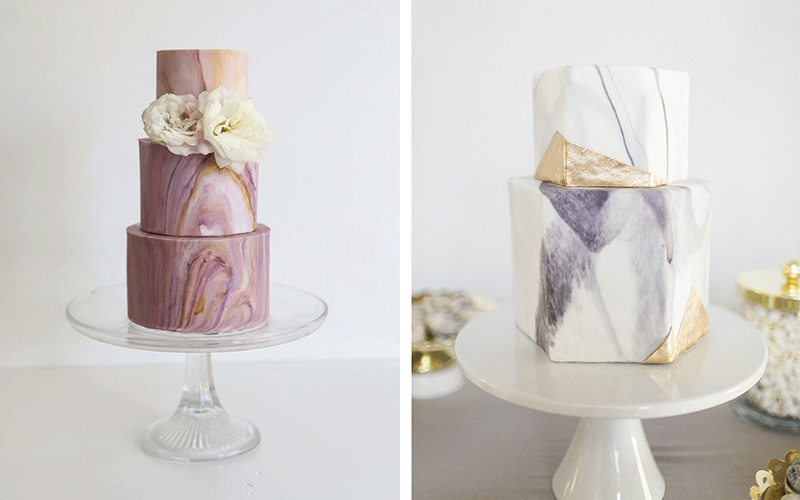 If you're still not into the options, how about a clean but novel drip cake? It's also a similar piece that has been making its way in the wedding scene too.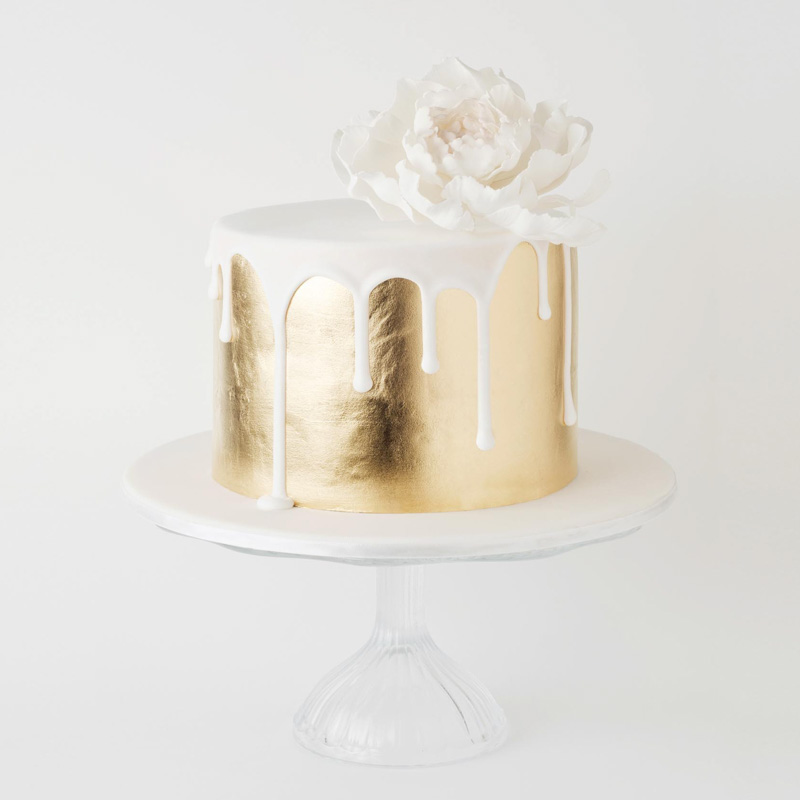 (5) The Geodic Dessert Table: Modern Art Takes Over
While beautiful wedding cakes are must-have items nowadays, so are beautiful dessert tables. We know impressing guests is always a hard task, and perhaps the geode design is the perfect element to brighten your dessert table. Agate or marble designs may be applied to cake pops, cupcakes, cookies, and desserts to align in style with your wedding cake. These beautiful manifestations of modern art add a special twist to wedding dessert decor.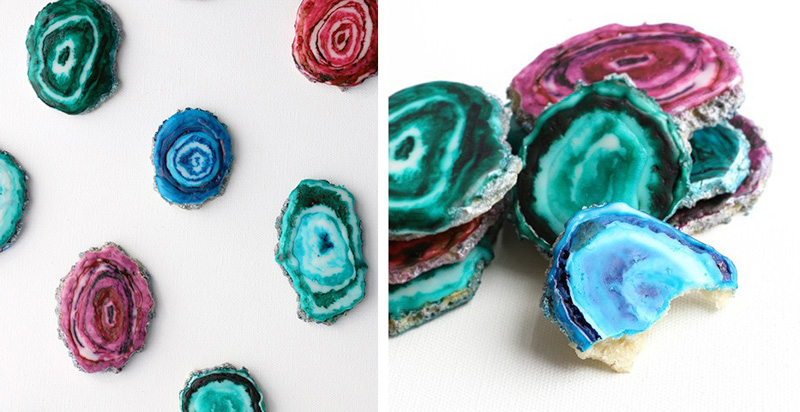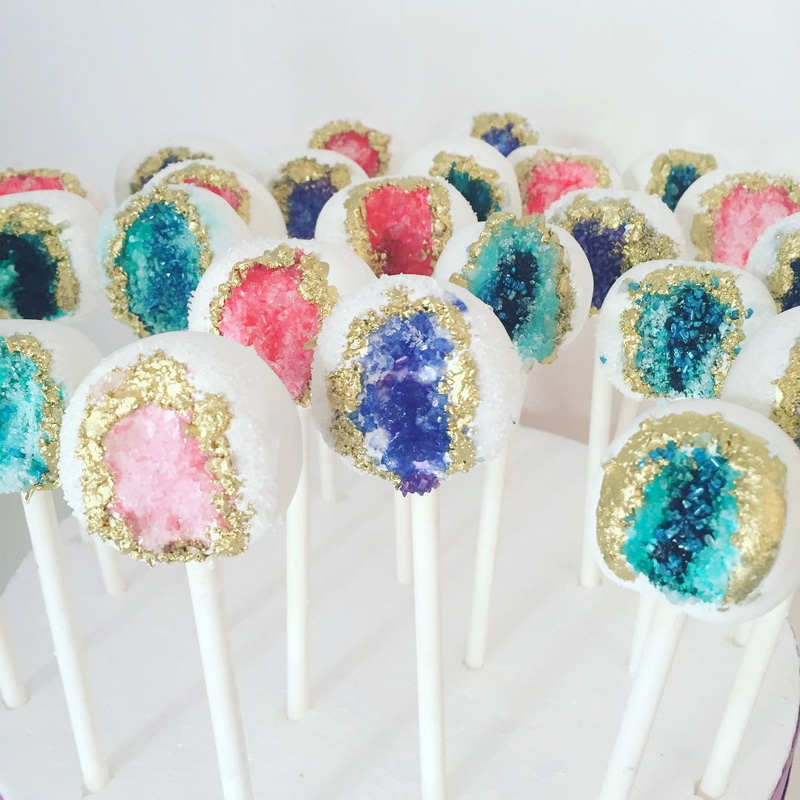 (6) Creative Displays: Adding the Fun to Desserts
Getting bored with the dull displays? Something you can also look forward to is this fun display trend. Guests will surely find this gleeful donut wall amusing. There are many other ways to add fun to your dessert display. Feel free to experiment and get creative.
(7) The Mimosa Bar: A DIY Champagne Corner
New food display concepts, like an ice-cream corner and popcorn corner, have become really popular in the recent year. But aside from fun food displays, you could also consider having a Mimosa Bar, a corner not about food, but drinks! This new display area features a variety of juice drinks and fresh fruits can be found on the table along with champagne bottles. Guests are free to get a glass of signature champagne mixed with their choice of juice to create a cool concoction of of their own taste. Not only will your guests be able to transform champagne into a fun and appealing new drink, they will also enjoy this single detail you made especially for them as well.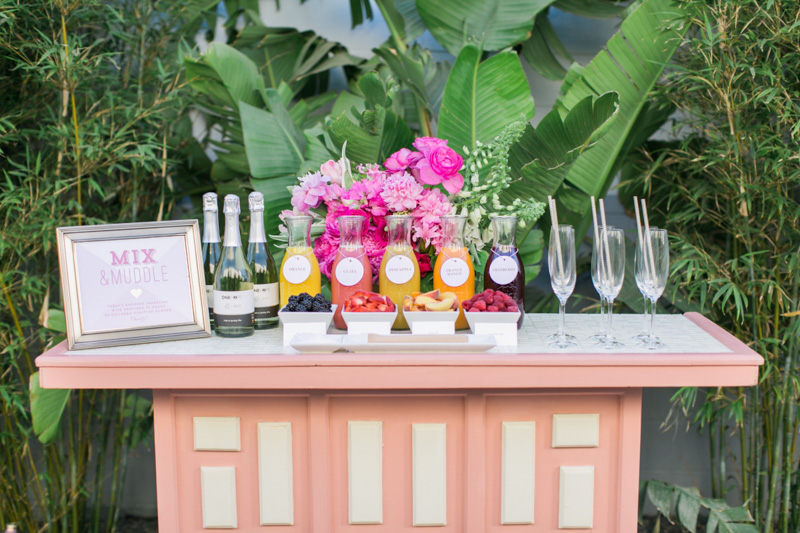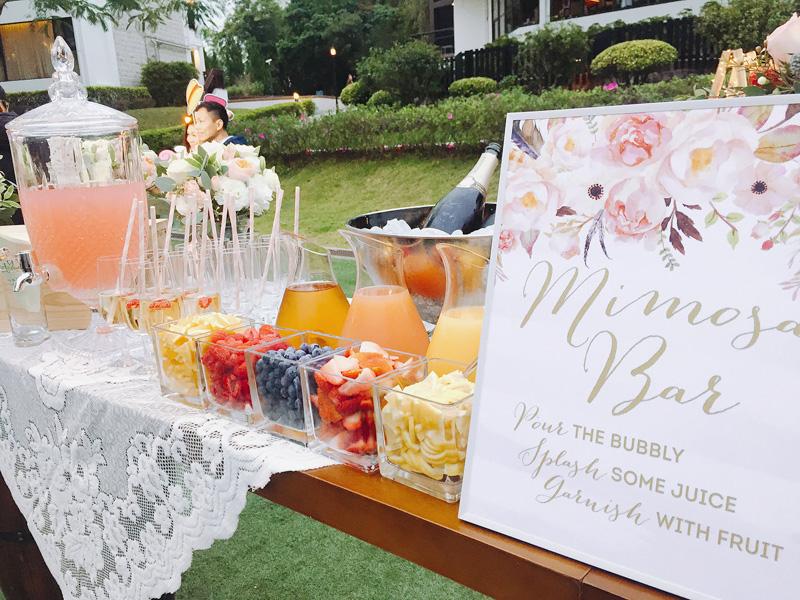 (8) A Tattoo Corner: New Pre-Function Gizmo
In view of the greater attention on pre-function amusement, entertainment corners have become another must-have item on the list. To while away the waiting hours, taking playful shots via photo booth has been favoured throughout the years. But take now, the new gimmick known as the Tattoo Corner is deliberately in vogue. In addition to ready-made designs, why not tattoo your guests with your custom-made logo?
(9) Small-scale Local or Overseas Weddings: Choosing Intimacy and Personalization
Regardless of where they're to take place, small-scale and outdoor weddings are still popular. When you have a small number of guests–normally around 50 to 80–there is a lot of room for you to personalize your wedding. There are also other advantages of having an intimate wedding that couples today can really benefit from!
(10) Innovative QR Code Application in Weddings: Taking Advantage of Digital Trends
Finally, "Hi-tech Weddings" are getting prevalent in this day and age. Following LED wall displays, the widespread utilizations of QR code in weddings, such as in seating arrangements, linkage to the wedding webpage, prewedding photos, or even the on-day photos and video clips, are going to be foreseeable.
Interesting, don't you think? We'd love to see your wedding and which of these latest trends you'll be incorporating! These are exciting times indeed for all of you who are busy planning!
Image source: Em the Gem, My Mint Photography, Nouba, Steven Michael Photography, Green Wedding Shoes, Lost in Love Photography, Karen Kristian, Intricate Icings, sweetbakes, Katie Shuler, Cake Ink, Alana Jones-Mann, tammymontagna, Kaity Brawley, astylishsoiree, jwiley photography, Ming Photography, mygiftregistry