Receiving a gift box as a token of thanks will make anyone feel appreciated and loved. This is especially true for your bridesmaids! A little gift like this will surely show how grateful you are for all their help during the wedding planning and the friendship that has bonded you into this unbreakable sisterhood. So, how can you make your gift box special? What items will make your girls smile the moment they open the box? For today's article, we're giving you fun and creative ideas for what you can put inside your box. Check them out now.
Let's start with some skincare, lip care, and bath items–the perfect self-care kit will be loved by all your girls!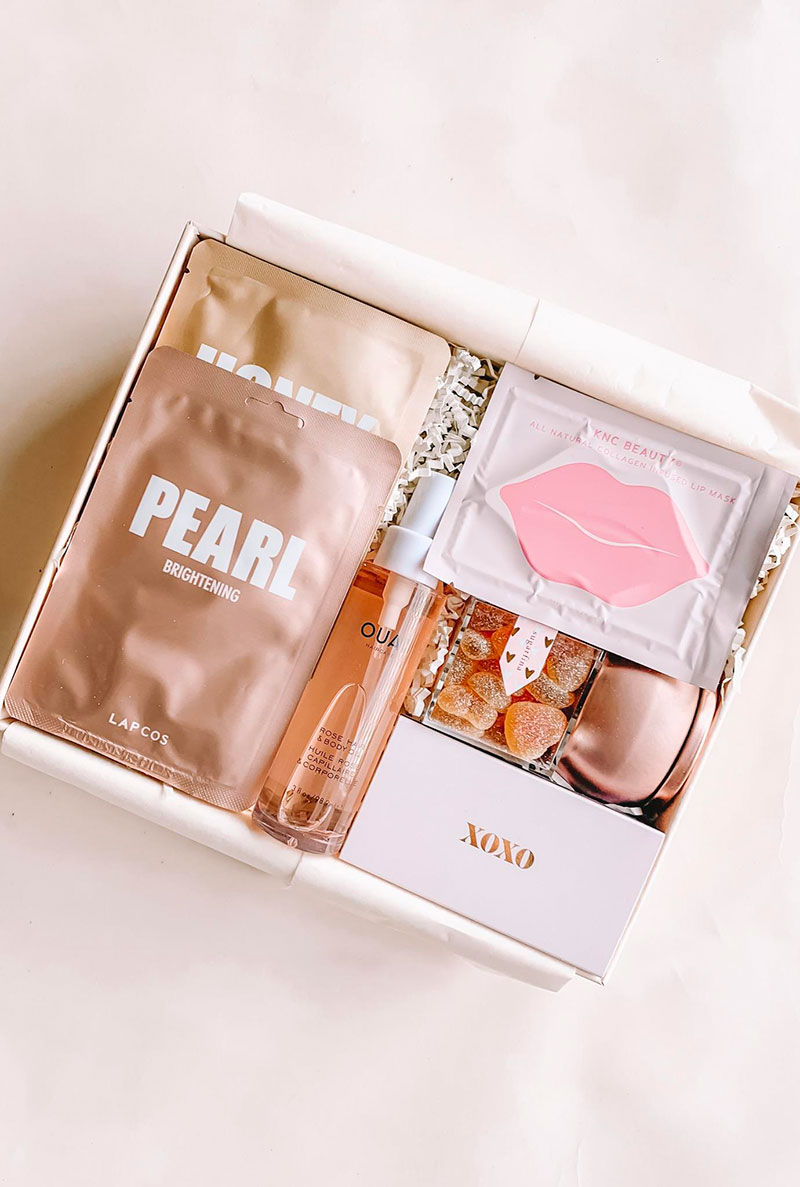 [Photo: The Blond Creative]
Speaking of self care, a foot spa kit with pretty slippers will do too!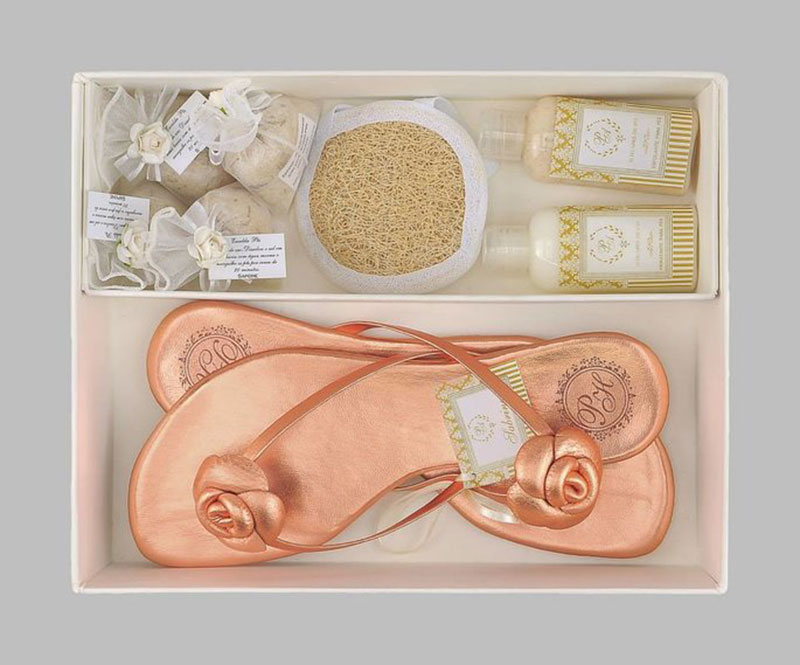 [Photo: Zank You]
Throw in a robe with each of your girl's names for that added personal touch. And ah yes, eye serum to beat eye bags!
[Photo: Ajdas Blog]
You can go organic too and opt for all-natural items, like this gift set.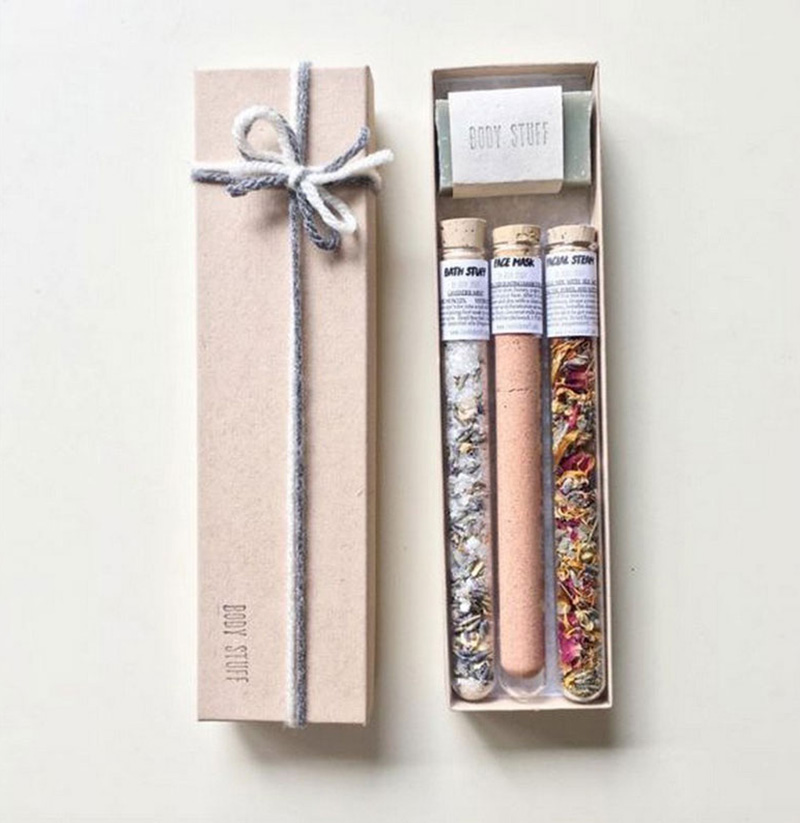 [Photo: I Love Body Stuff]
For an extra sweet gesture, honey is a great item to add! It's useful–for food, for home remedies, etc.–so this is something that will be loved.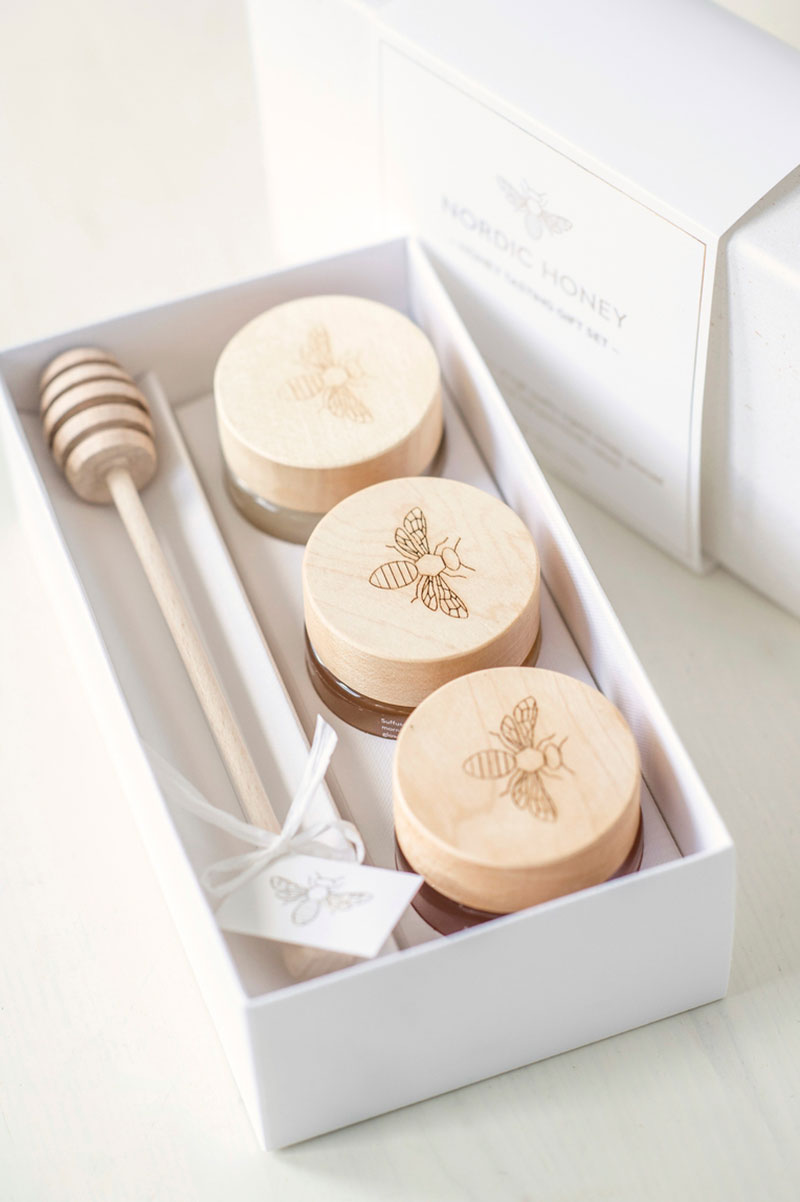 [Photo: Nordic Honey]
Coffee is also always a good idea. This gift box features Nespresso pods and shortbread, the best treat alongside the coffee.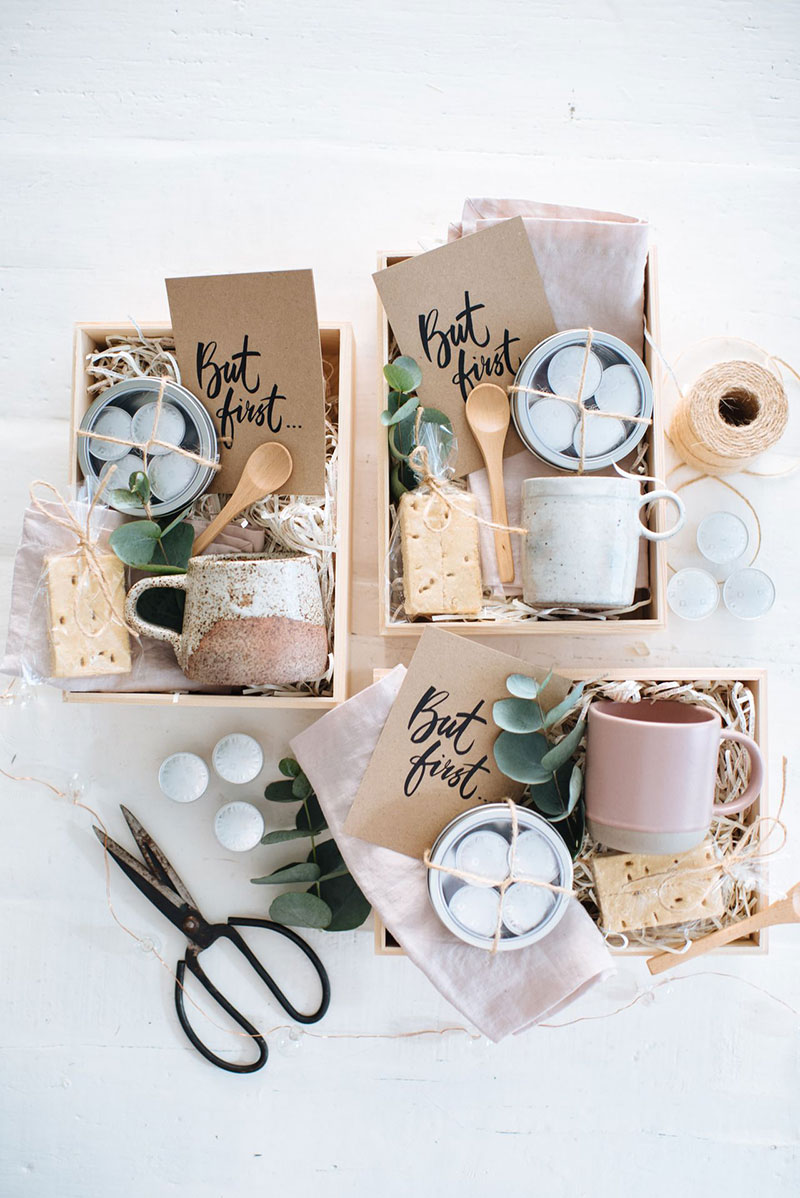 [Photo: Collective Gen]
Do you have bridesmaids that are Starbucks lovers? Fill their boxes their favorite Starbucks treats and a mug, too.
[Photo: Trunk Online]
Let's not forget matcha lovers! This beautiful matcha tea set is beautiful, not to mention #minimalistgoals!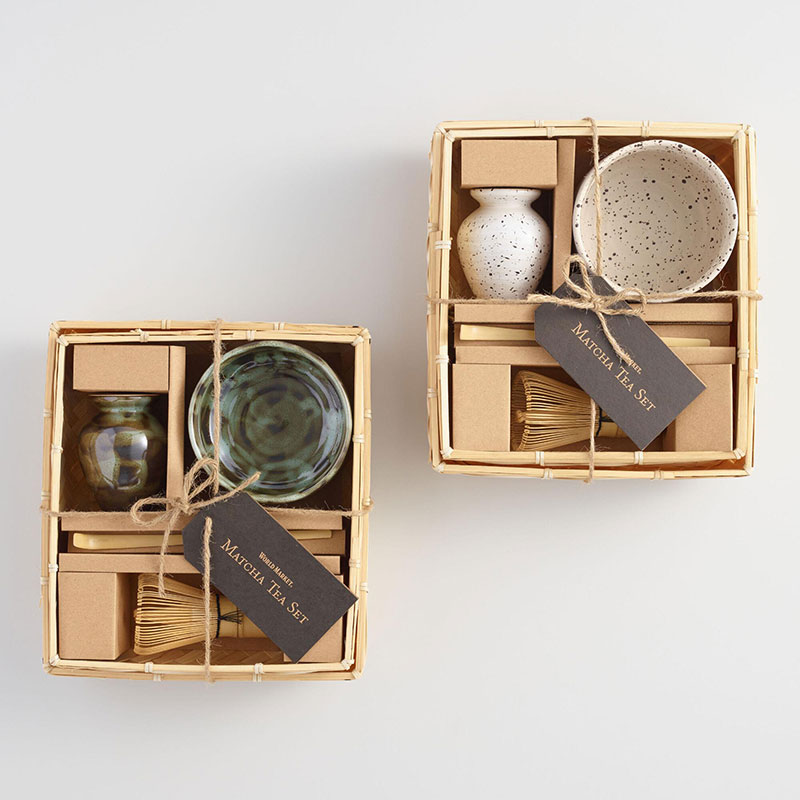 [Photo: World Market]
A paddle brush is a fun item to add to your box! You can even pair it with some bath items and hair care items.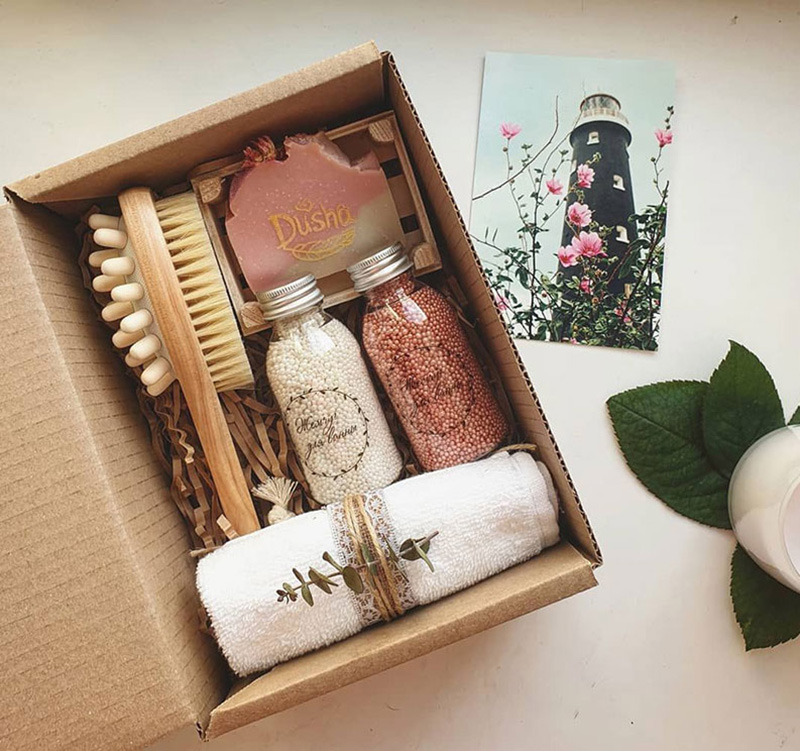 [Photo: Strawberry in Paper Craft]
Then there's the option to add a mix of everything each girl loves. Now that's how to make a gift box extra special!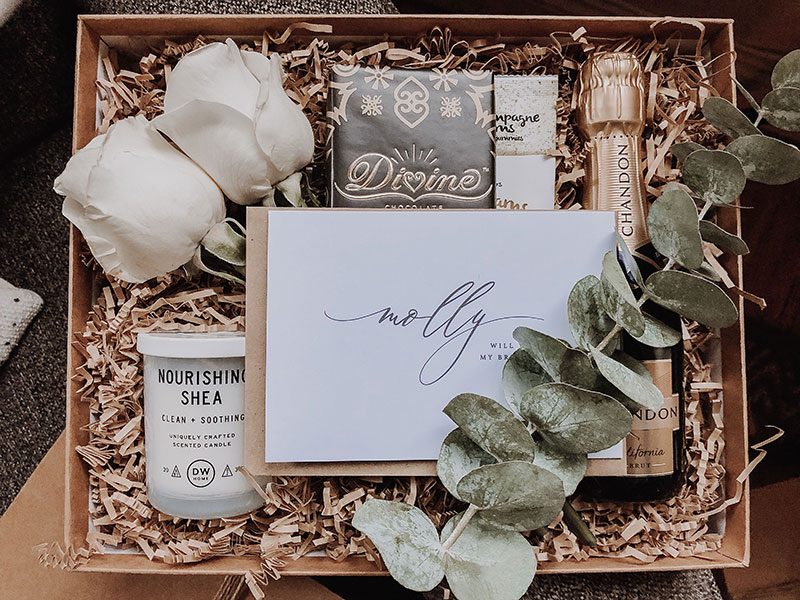 [Photo: Emma Loves Weddings]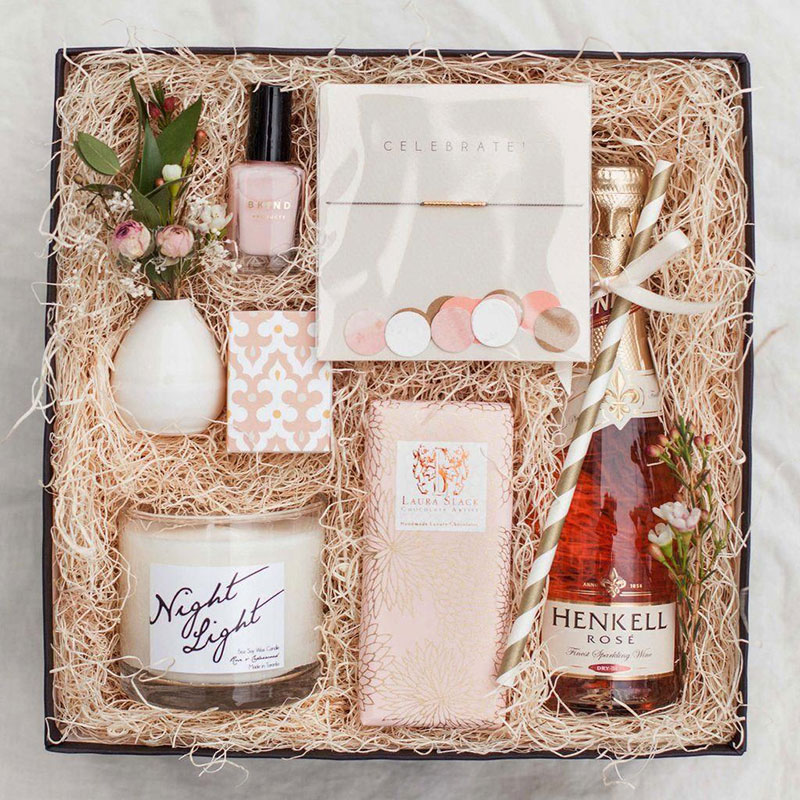 [Photo: Present Day Gift]
Or, how about color coding each box based on your girls' favorote colors? Everything pink for this lady, and then for another, everything blue, and so on!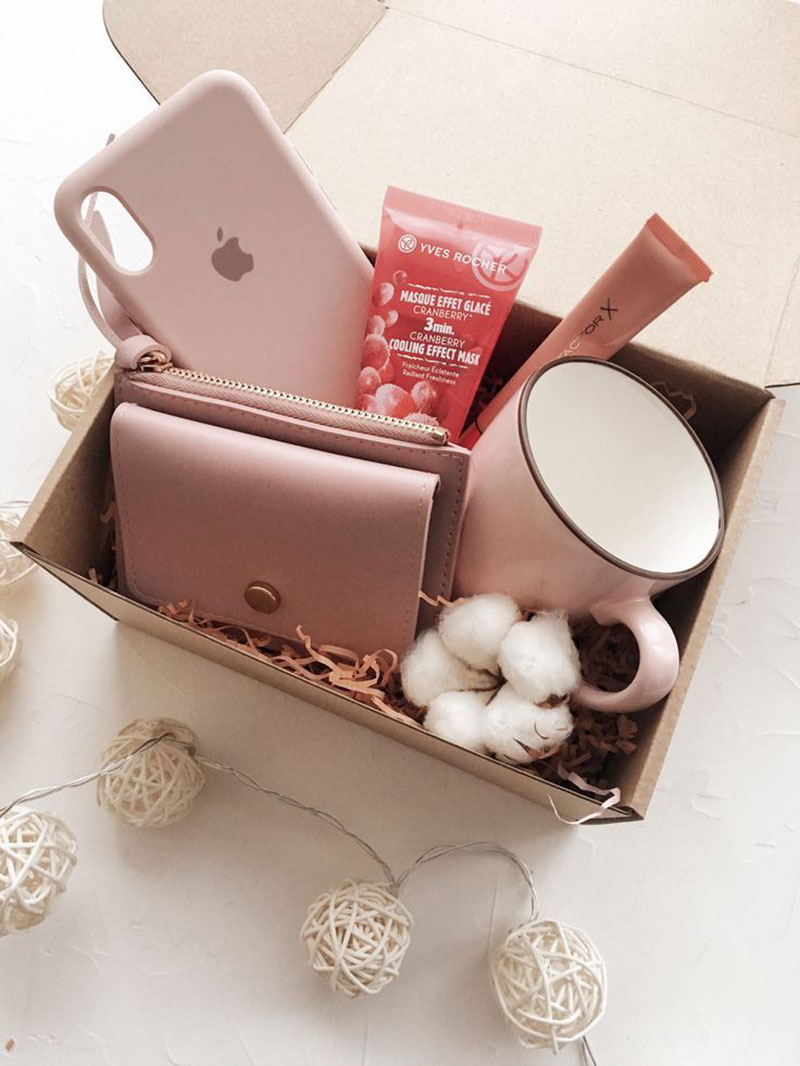 [Photo: Karolin]
Elegant storage items are highly appreciated too! In this case, the bride put in a personalized tumbler, a personalized accessories tray, and a cute box.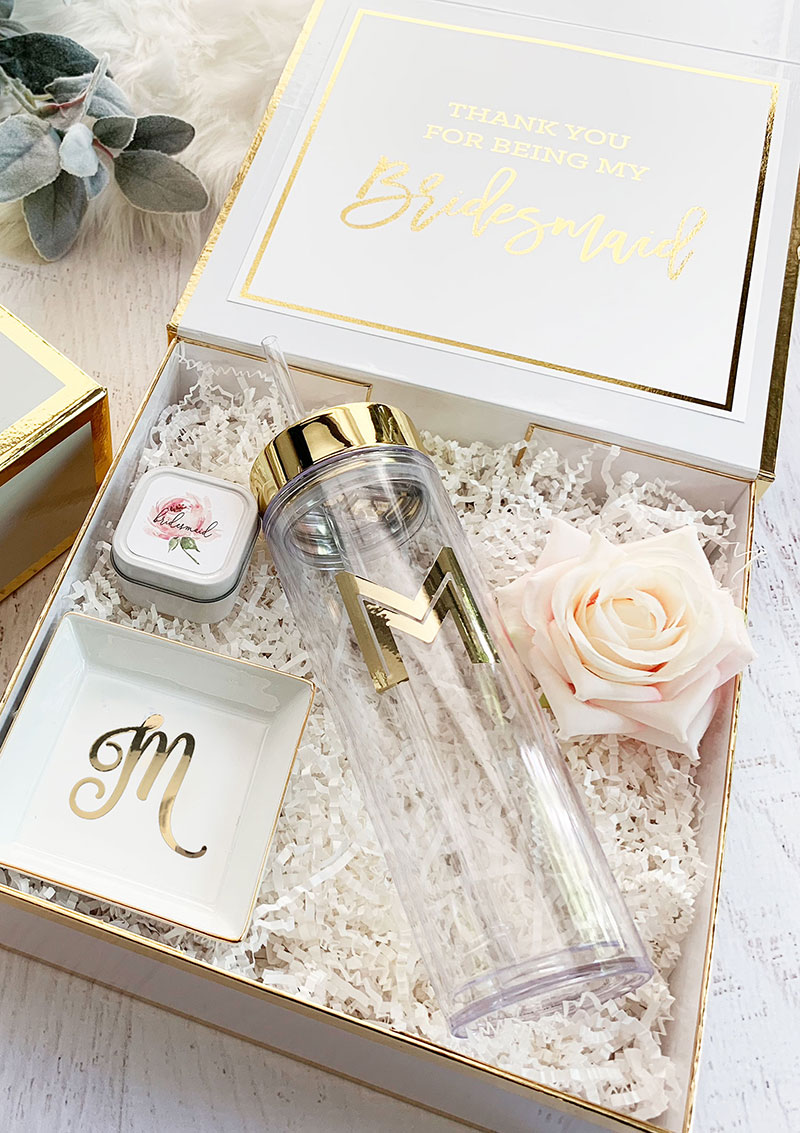 [Photo: Wedding Favorites]
Coffee is best paired with sweets, so a box filled with coffee and various sweets is probably also something everyone will love.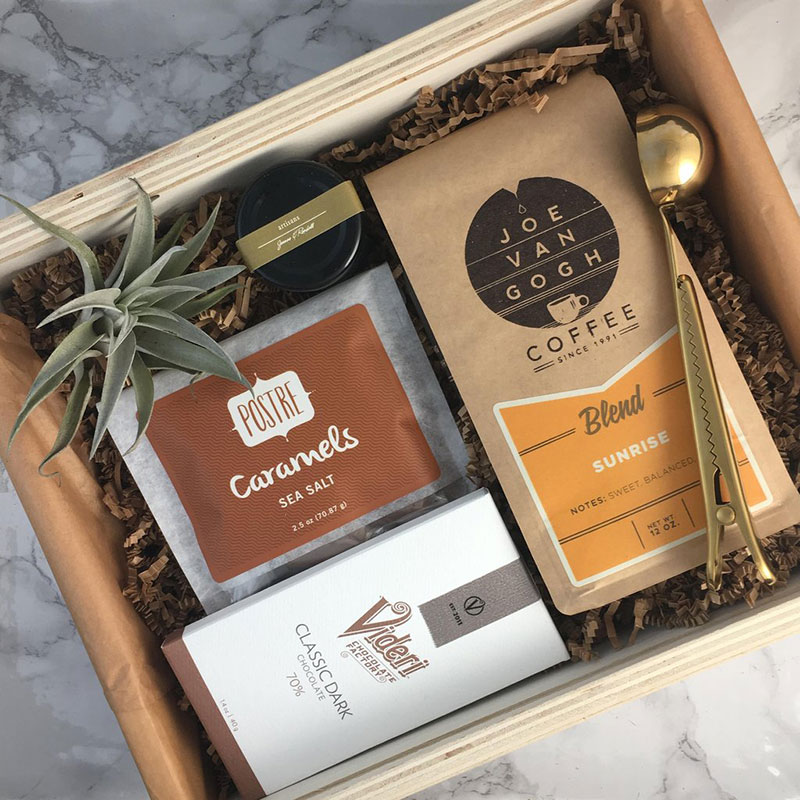 [Photo: Southern Gift Company]
There's nothing wrong with extending the party as well by sending your girls home with their own mini alcohol bottles. This is a fun way to send them off!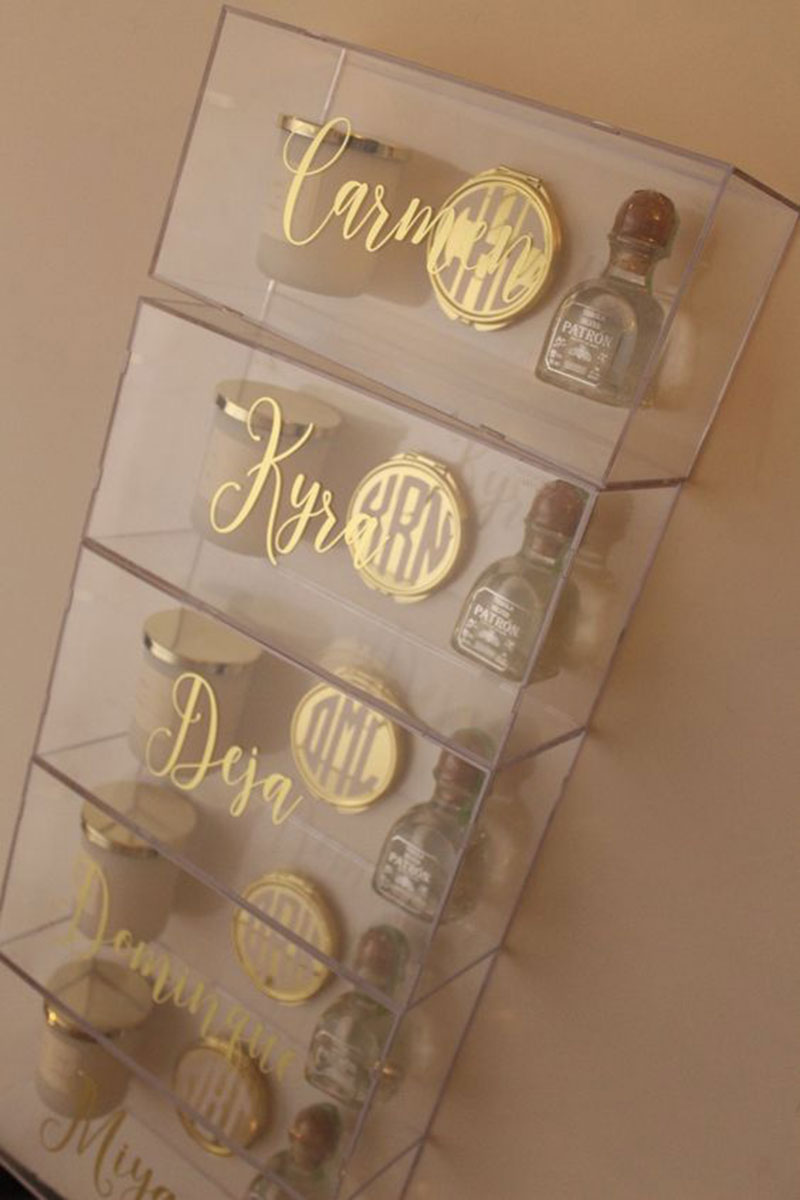 [Photo: Kandice Monet]
Then to make things more interesting, pair the alcohol with some treats!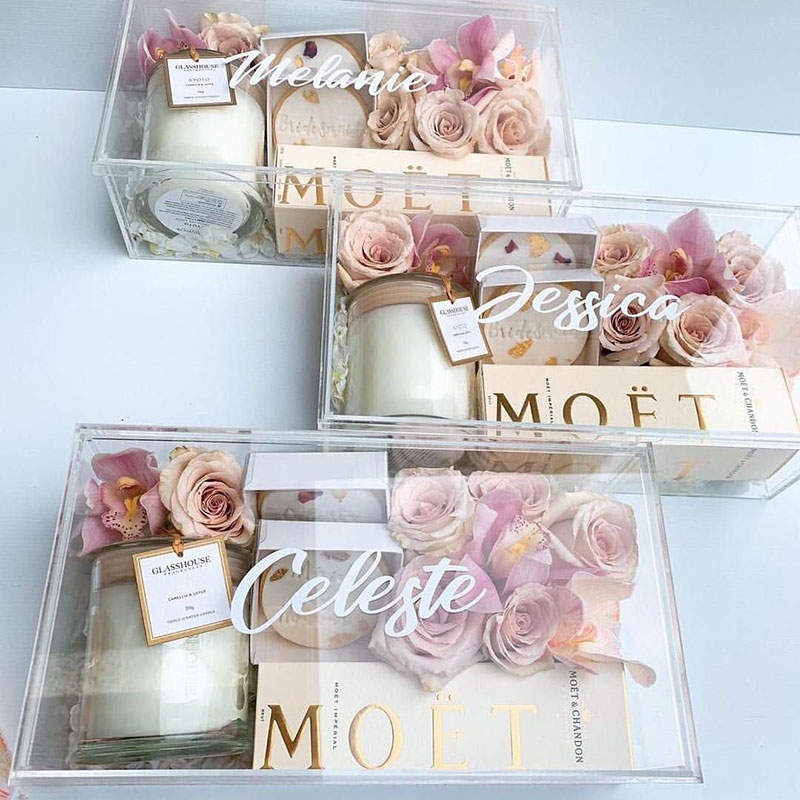 [Photo: Oh Happy Day]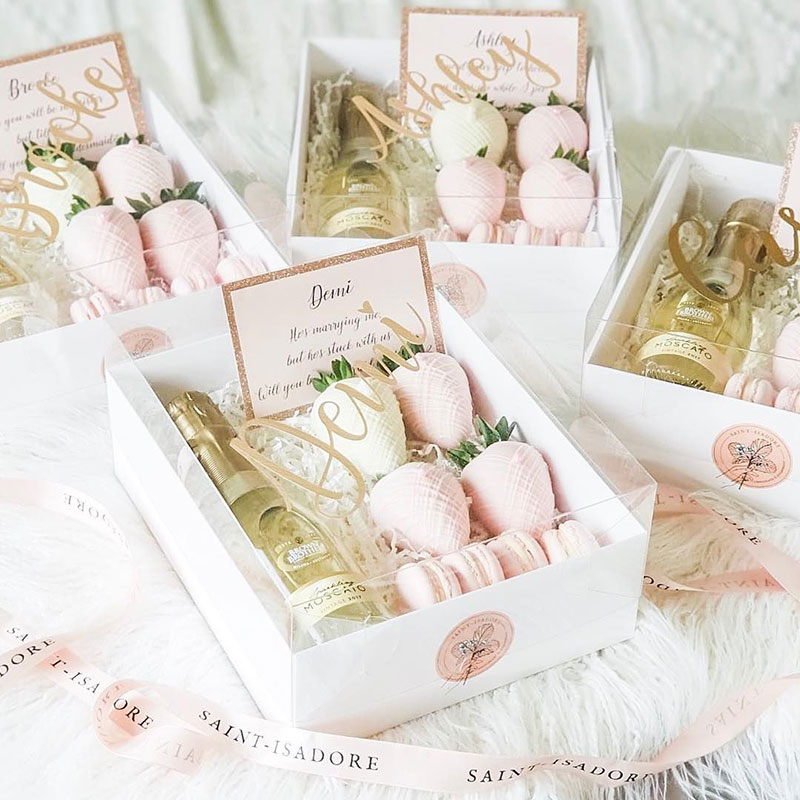 [Photo: Pinterest]
If you have more than one sweet tooth in the bride tribe, consider giving a box of the most delicious and most Instagram-worthy sweets. What a joy it will be.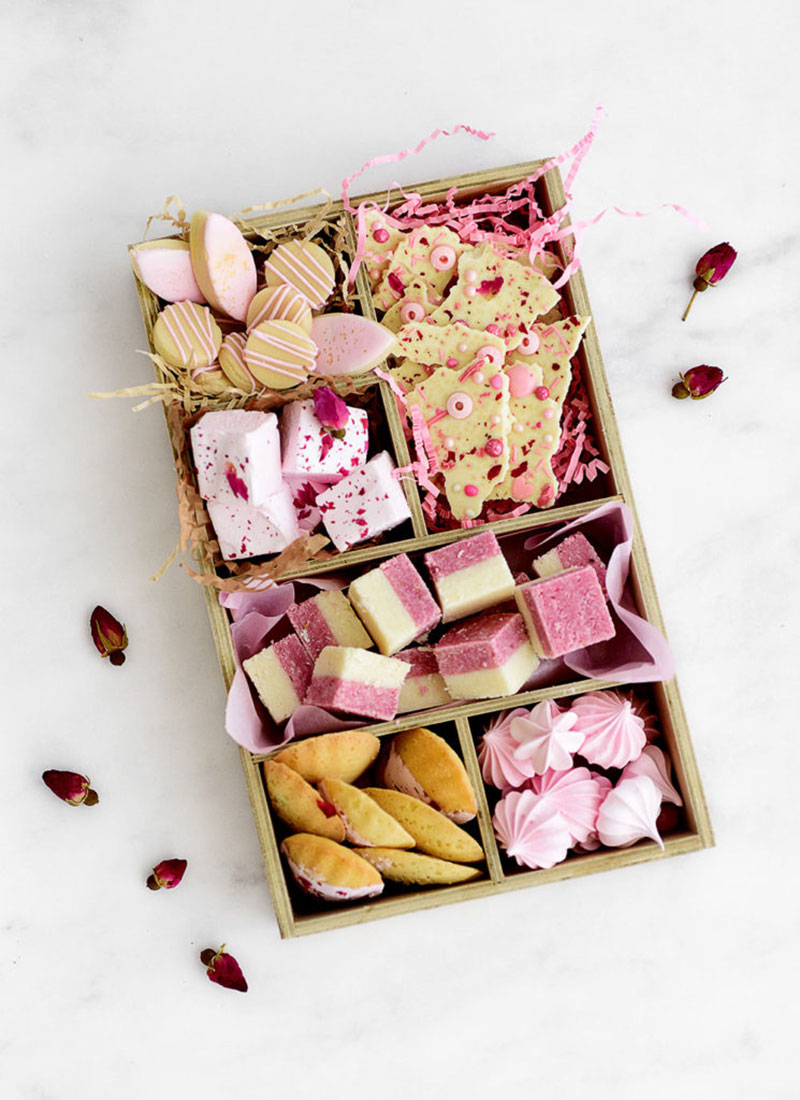 [Photo: Miss Petel]
And of course, there are no rules; you can put anything–even mix it up it with various kinds of items if you wish! What really matters is that your gift box comes from the heart and every item in it was carefully and personally chosen as a gesture of thanks to the best ladies in the world!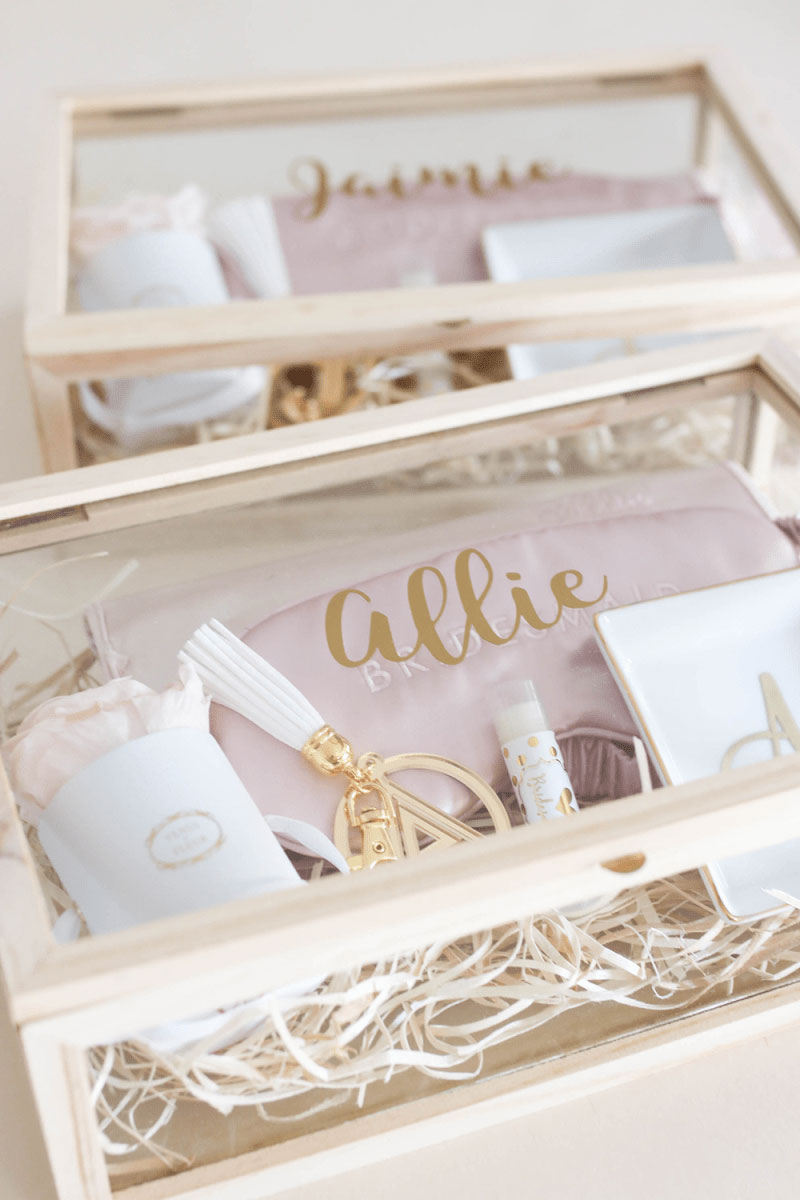 [From: Money Can Buy Lipstick]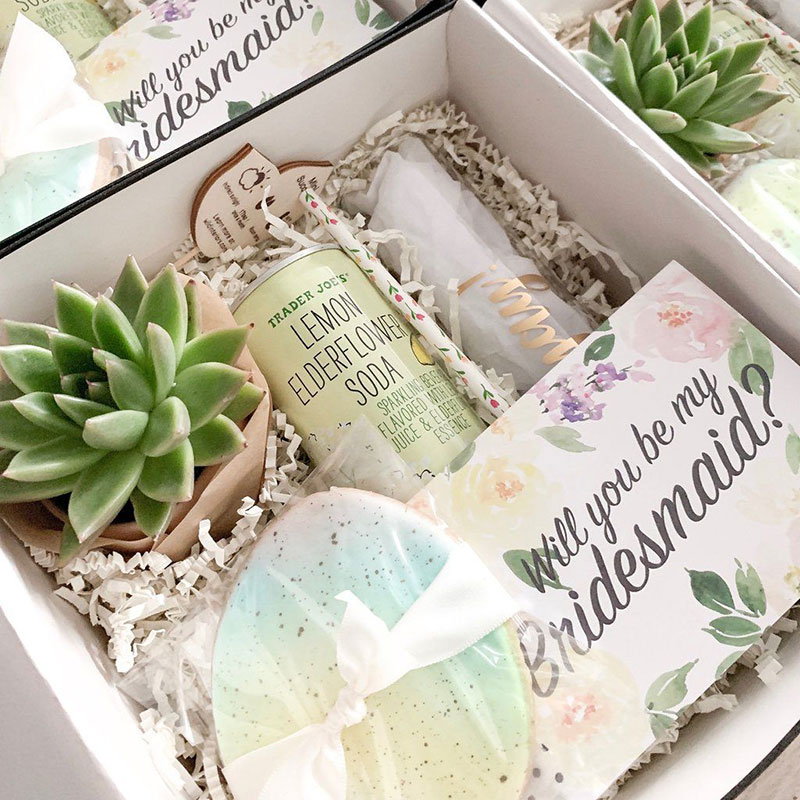 [Photo: Blissfully Broke]