Today's feature will surely excite you all because we're talking about wedding day looks! Yup, you got it, we rounded up 19 looks that any bride can surely rock on her wedding day. All these looks deliver that flawless and radiant look you know you want for your special day. Our partner beauty specialists in the industry helped us come up with this list. You know what that means, these looks have been tried and tested and worked wonders on real brides! Read more now to see them.
(1) One way to achieve a flawless look is by using tones that give that glowing effect. Rose gold tone is the current trend, especially for the eyes, says Natural Draw. It helps create that natural, radiant look that all brides covet! Here's a perfect example of how rose gold illuminates not only the eyes, but the entire face!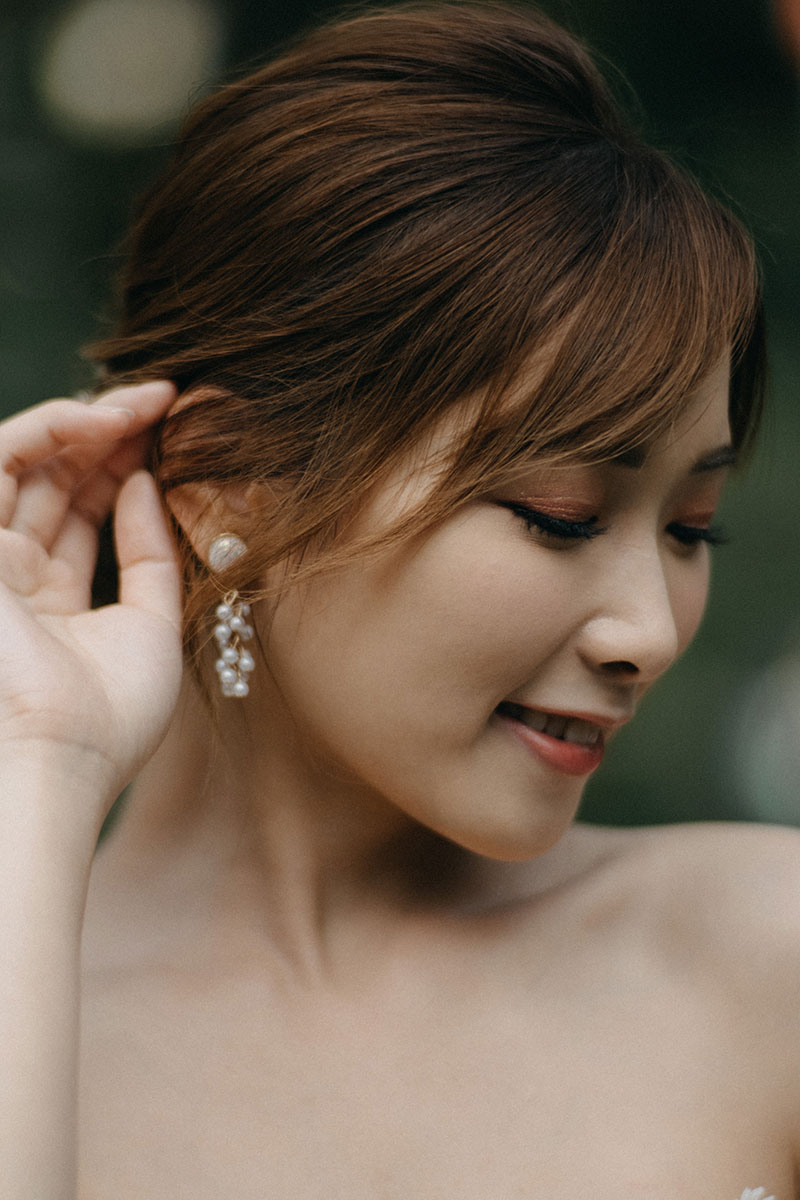 [Photo: Hyggeland / Bouquet: Be Tabula Rasa / Gown: Whity Gown]
(2) A minimalist and flawless makeup look that any bride can surely opt for would be a combination of popping eyes, soft brows, and romantic cheeks. For this blooming bride-to-be, Natural Draw used these techniques to keep her wedding day look extra effortless.
[Photographer: Perry Wan / Bouquet: Daisy Miller's Floral / Gown: Granny Chic Bridal / Decorations: The Perfect Piece]
(3) A clean and delicate look is what you should look for, especially if you want to highlight your natural features and lookextra flawless. Natural Draw says that brides who are comfortable with a clean look can easily pull off this simple look and still look extra stunning.
(4) Natural Draw loves to bring out the youthfulness in each bride. And one way to do so is by using warm eyes and a soft, coral lip. At the same time, using these tones result in an almost immaculate, flawless finish!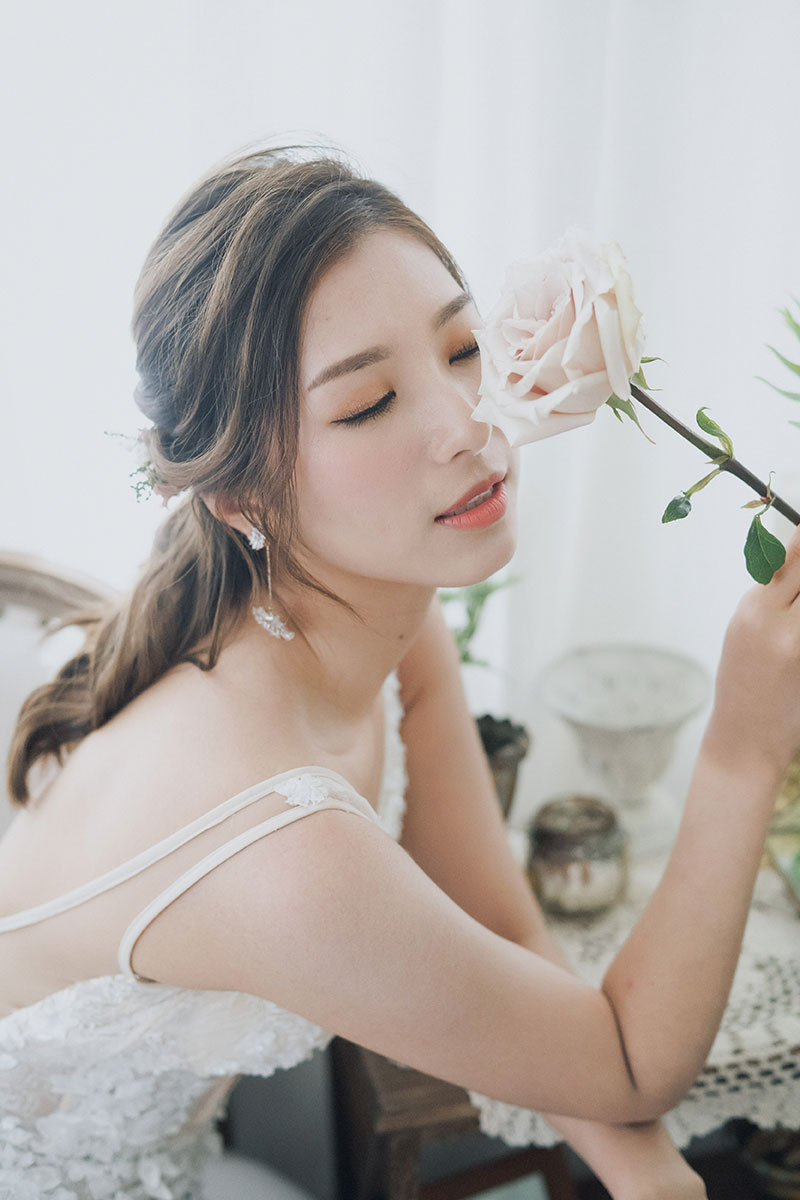 [Photographer: Perry Wan / Bouquet: Daisy Miller's Floral / Gown: Moonrise Wedding Studio / Decorations: Natural Draw]
(5) A minimalist, delicate, look paired with a loose updo—with strands of falling hair framing the face—is absolutely elegant, says Natural Draw. There's a softness to this look that makes brides look ethereal and yes, you guessed it right, absolutely flawless!
[Photographer: Perry Wan, Erica Lam, Kmman Photography / Gown: Granny Chic Bridal / Decorations: The Perfect Piece]
(6) Especially for outdoor portrait shots, you can easily go for a look like this, says Denise Y Bridal. Keeping your hair down, and the makeup at a minimum, you'll look as fresh and flawless as ever.
[Photo: Angel Cheung Photography]
(7) Another tip for a flawless look that's still eye-catching is to keep everything natural-looking then accentuate the lashes to make your eyes pop! Denise Y Bridal says this works every single time.
[Photo: KC Chan Photography]
(8) But let's also not forget how a little color on the lips can work too! For this bride, Denise Y Bridal kept the hair looking neat–a low bun parted at the middle. Then, she added some red lipstick to add liveliness to the flawless look.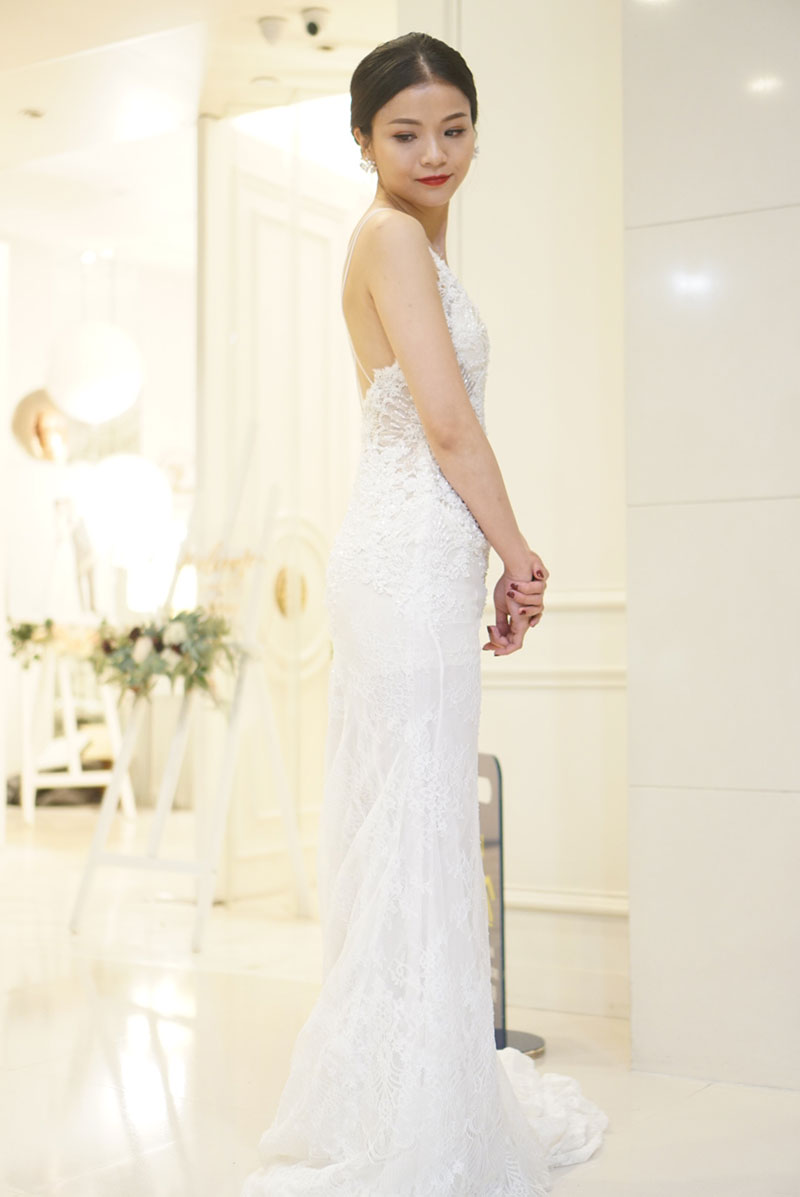 [Photo: KC Chan Photography]
(9) You can also create a flawless look with warm brown tones on the eyes. Just make sure you don't overdo it, shares Denise Y Bridal. Instead, keep it subtle. A little goes a long way.
[Photo: KC Chan Photography]
(10) This bride's tousled hair and peachy lips match the beautiful gown she's wearing. Denise Y Bridal stresses the importance to taking note of the gown you will be wearing, when trying to create a flawless look for your wedding. Ultimately, everything has to come together seamlessly.
[Photo: KC Chan Photography]
(11) How about trying this classic and flawless look—a low chignon that sits at the side of your nape? She Makeup Studio's recreation of the chignon in this manner has that flawless and poised feel to it. A look like this will also go with many styles of dresses.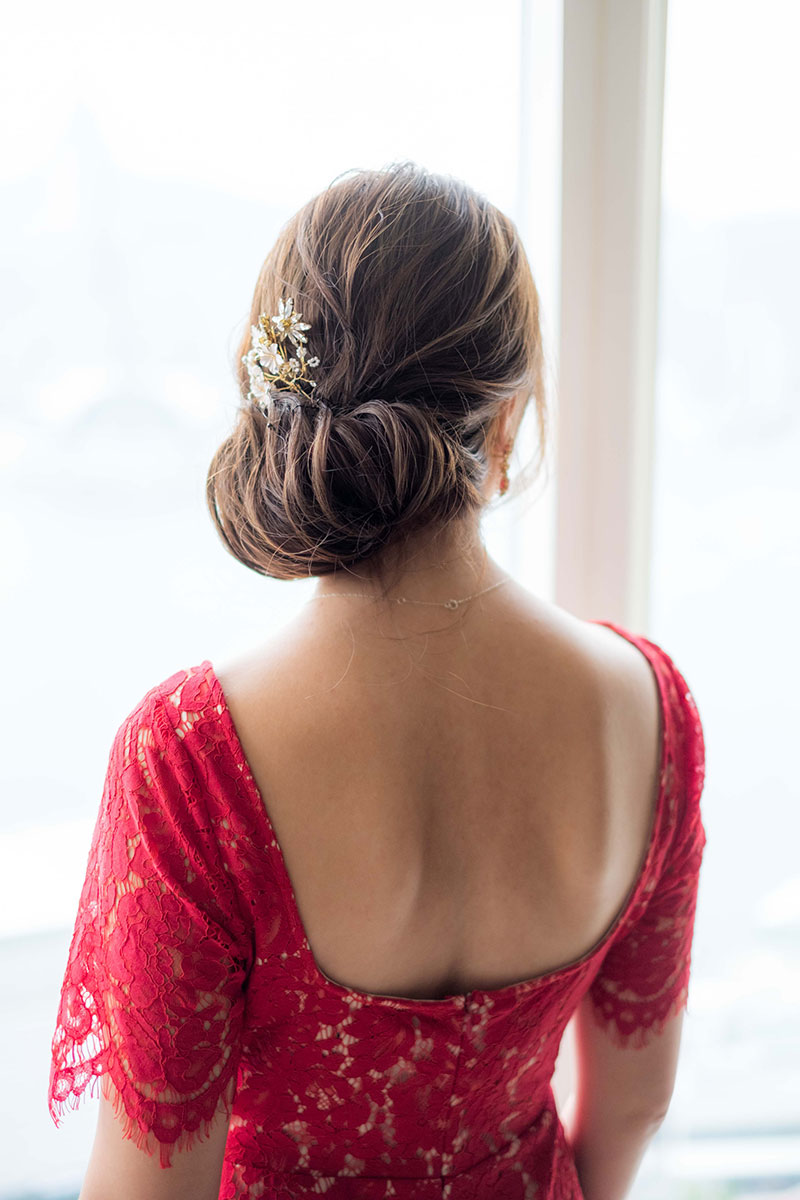 (12) To make a low ponytail a little more feminine, She Makeup Studio added this silk ribbon. It looks extra sleek with a minimalist bridal look and it's so, so elegant. No doubt any bride will look flawless in this do.
[Photo: Tammy Shun Photography / Video: Wonder Wall Videographic / Gown: Petite White Bridal Shop / Accessories: Norahs Design]
(13) Here's another gorgeous take on the low bun by She Makeup Studio. One thing to love about this look? It's as neat as can be. Then adding an accent piece–like this gold hair accessory–just makes it all the more elegant!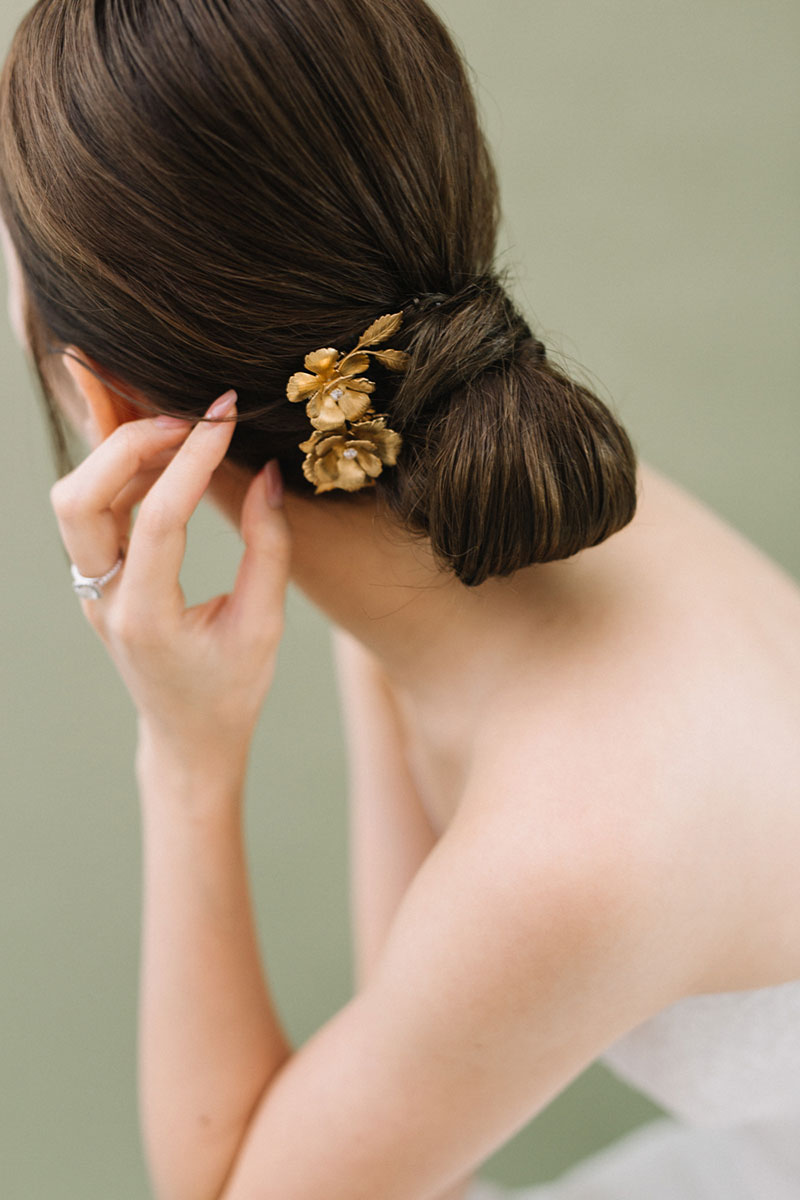 (14) Hairstyles contribute greatly to your wedding day look. And as we've already seen, a chignon always delivers a classy, elegant, and flawless look. There are many ways to make a classic chignon look interesting, claims A Little Something by Veronica. For this bride, she added more volume and then kept the bun tucked in by the nape with a final delicate accessory as the final touch.
(15) Another option is a classic twist and knot ponytail, like this one by A Little Something by Veronica, that will give you effortless glamour. Besides making any bride look flawless, this hairstyle also conveys an extra elegant aura.
(16) Of course, if you still want your hair down, a half updo hairstyle will never go out of style says A Little Something by Veronica. A twisted half updo hairstyle feels relaxed, glamorous, and effortless without giving the feel of being too much. It also delivers that flawless look by keeping the hair neatly away from the face.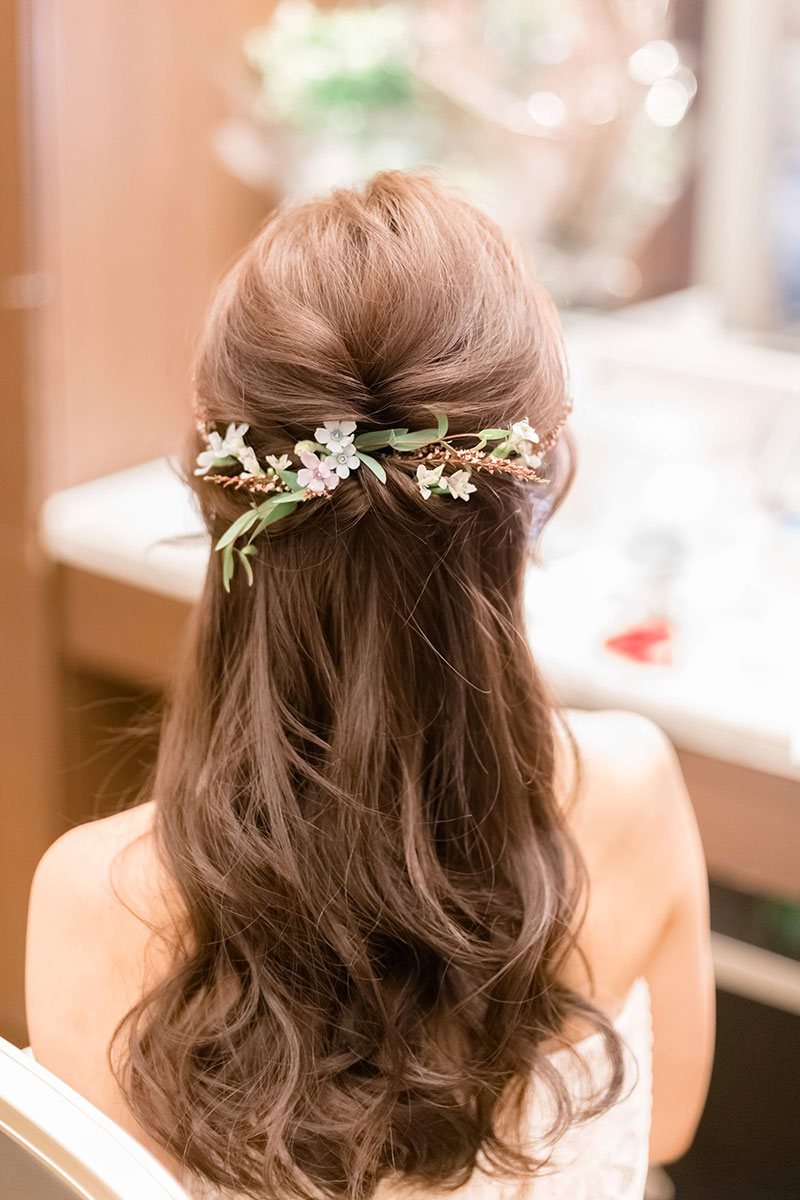 (17) A pair of defined eyebrows are crucial in order to frame your face and bring out your eyes. It's also one way to ensure you look flawless! Pairing this with a matte and velvety look is perfect for any bride, says Sarah's Bridal Styling.
[Photo: Mary Ann Art & Photography]
(18) This elegant braided updo is the perfect style for a classic and timeless wedding day. Sarah's Bridal Styling loves creating different kinds of elegant updos for her brides. She says that updos surely help in creating that flawless look all brides desire on their wedding day.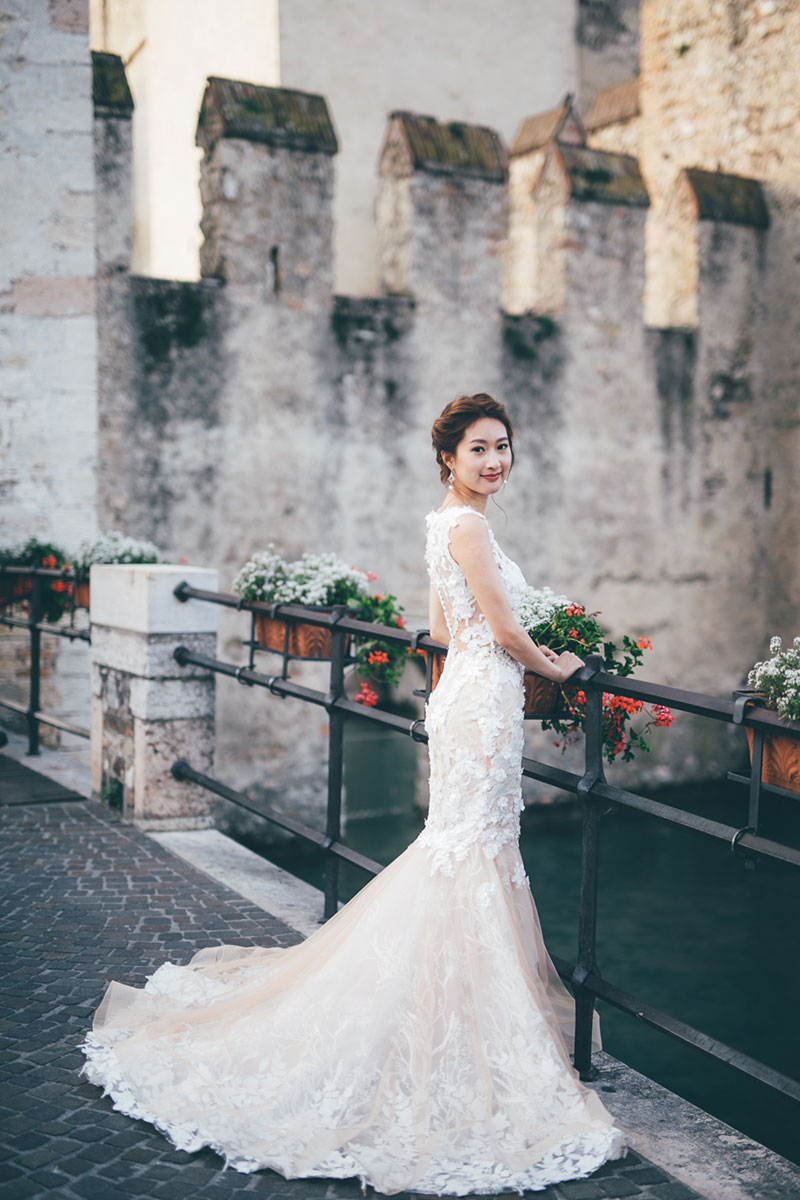 [Photo: Binc Photography]
(19) Here's a look that you will love: delicate soft makeup with a thin line of gold over the eyeliner. Doesn't this bride look stunning with this look by Sarah's Bridal Styling? This little gold accent on the eyes is a nice surprise to any flawless wedding day look.
[Photo: StevenC Photography]