The color red symbolizes good fortune, joy, passion, and love in Chinese wedding traditions. Who wouldn't want these things in their lives right? So if you want a little luck on your wedding day, we're here to help! We've compiled a list of ways to incorporate it into small details and grand ones too. So grab a pen and paper and get ready to jot down which ideas you'll be using for future reference!
1.) The most prominent statement you can make as a bride is by wearing it as the color of choice for your wedding dress or Qun gua.
[Photo from Delicate Drama by Binc Photography]
2.) Are your fingers itching to create some D.I.Y wall decor for the reception? Try these fun paper flowers!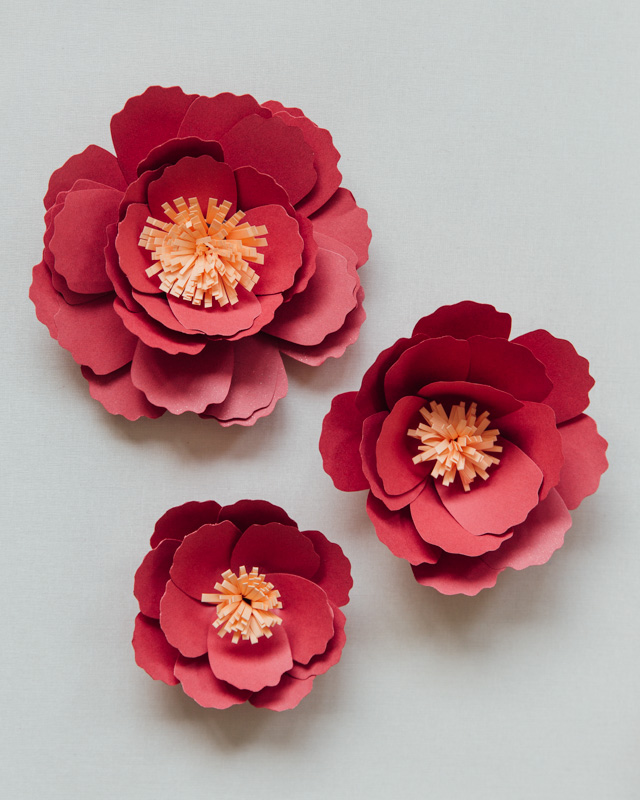 [Photo from D.I.Y. Paper Peonies by nikkiloveu]
3.) A boutonniere on your main man can be a subtle nod to make use of the color
[Photo from Ravishing Romance by MCPHOTOGRAPHY.hk]
4.) They say diamonds are a girl's best friend, but they forgot to mention that they go hand-in-hand with romantic rubies!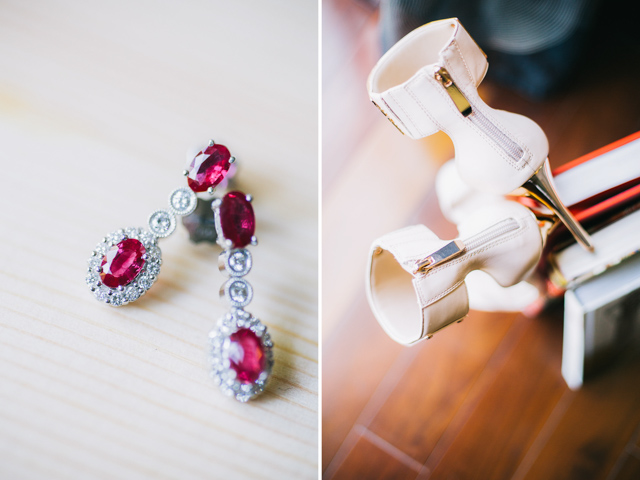 [Photo from Sun-kissed Charm by Heather Lai]
5.) You could take the hue into your hands literally by having it in your bouquet.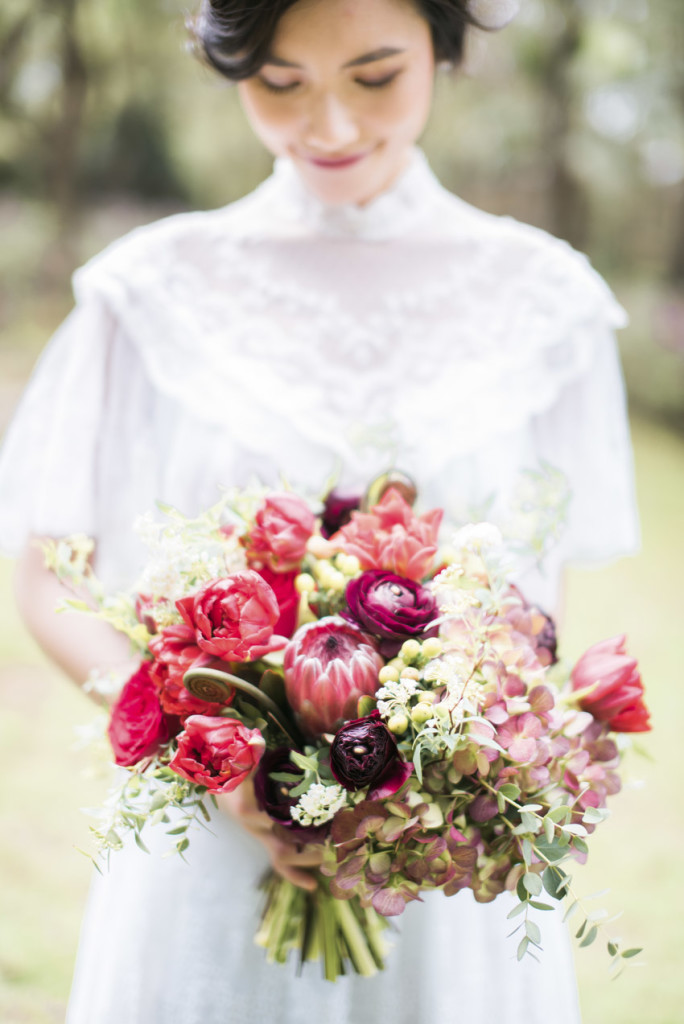 [Photo from English Garden Engagement by Sophia Kwan Photography]
6.) Taylor Swift has convinced us of the classic red lip, and it makes for a great makeup look for the Big Day.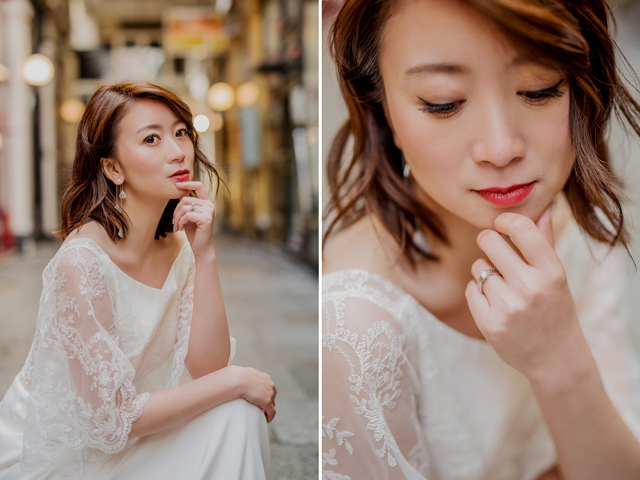 [Photo from Parisian Perfection by Claire Morris]
7.) Why not walk down the aisle in a divine-looking crimson pair of shoes?
[Photo from Ravishing Romance by MCPHOTOGRAPHY.hk]
8.) Let your invitation suite speak volumes with this fiery tone.
[Photo from Lavishly Yours by Claire Morgan]
9.) Wear it in your hair either as a flower crown, a clip, or even a fascinator.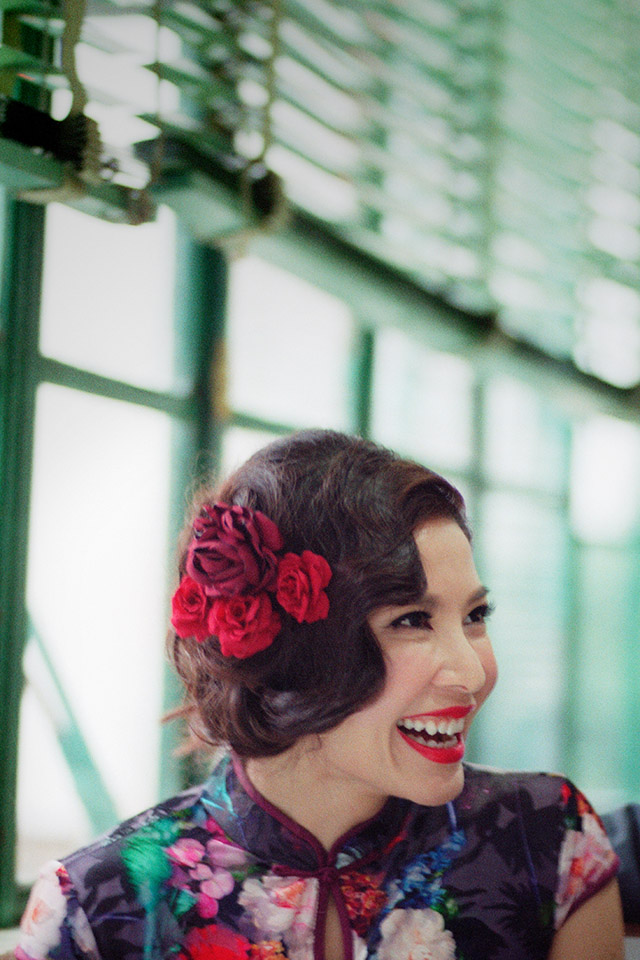 [Photo from Lovers in Hong Kong by The Galeria]
10.) You could even use it as the garnish topper in the form of ripe berries for your wedding cake.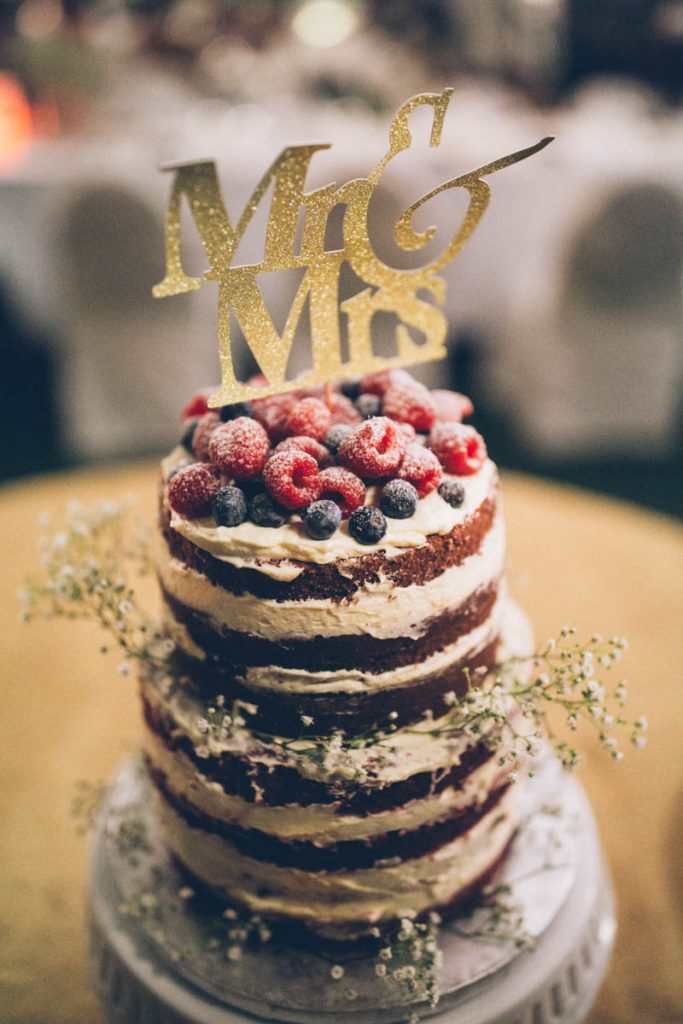 [Photo from Warmth on Cold Days by Martin Aesthetics]
11.) If you think it may overpower the rest of your palette, you could opt for more subtle details like a trimming on your table place cards.
[Photo from Vintage One Thirty-One Wedding by Henry F]
12.) Get your furry friends in on the color trend through adorable accessories like this bowtie!
[Photo from A Pocket of Sunshine by Amee Cheung Photography]
13.) Let your guests indulge in some candy-red treats for dessert time!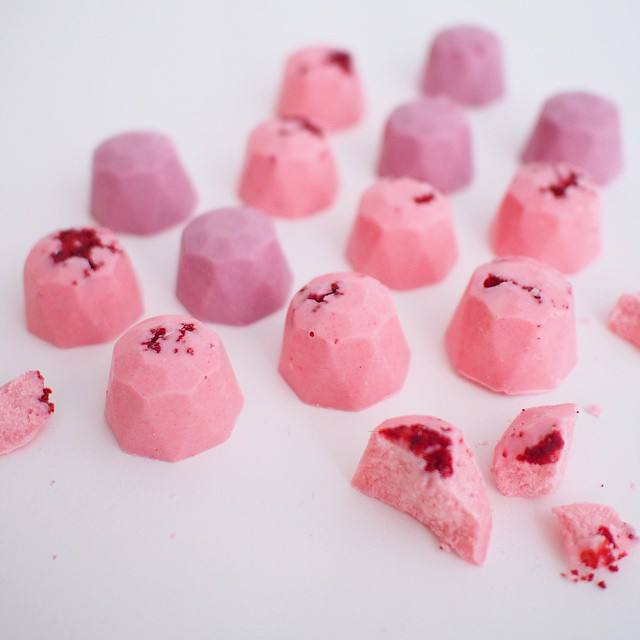 [Photo from 12 Sweet Treats from Hong Kong Bakers by Vive]
14.) If you're looking for a unique ceremony venue, why not try a rustic off-red barn house?
[Photo from Rustic Barnyard Bliss by Hera Films]
15.) When all is said and done, you can ride away in your funky, old-school, cherry-colored ride!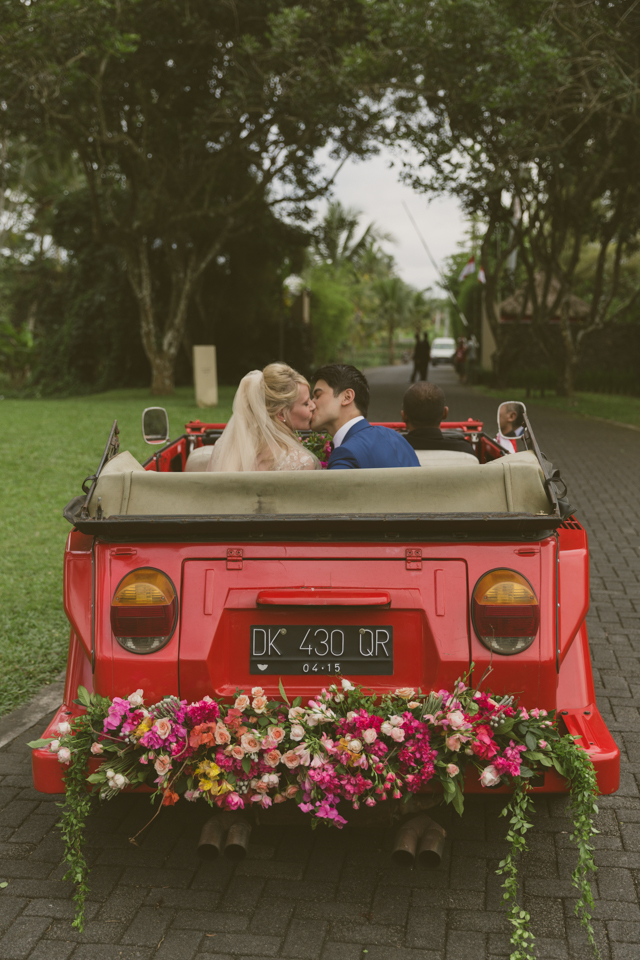 [Photo from Jungle Serenade by Jonas Peterson]
So there you have it! 15 easy ways you can add red to your wedding's color scheme. We wish you all the good fortune, joy, passion, and love for life!