Looking for the perfect makeup for your intimate civil wedding? If your answer is "yes," you've come to the right place. With the help of our partner beauty stylists, we put together a round-up of looks that will complement your intimate celebration. Aside from makeup, we included some tips on hair styling, too. Let's go over them together now!
(1) Sweet Simplicity
Wedding makeup is always associated with tenderness and softness. So an easy go-to look is soft makeup that will enhance a bride's natural features, just like this elegant look. Sarah's Bridal Styling started with feathery complexion as the base and paired it up with natural blush, coral lips, and a loose romantic low up-do to finish the look.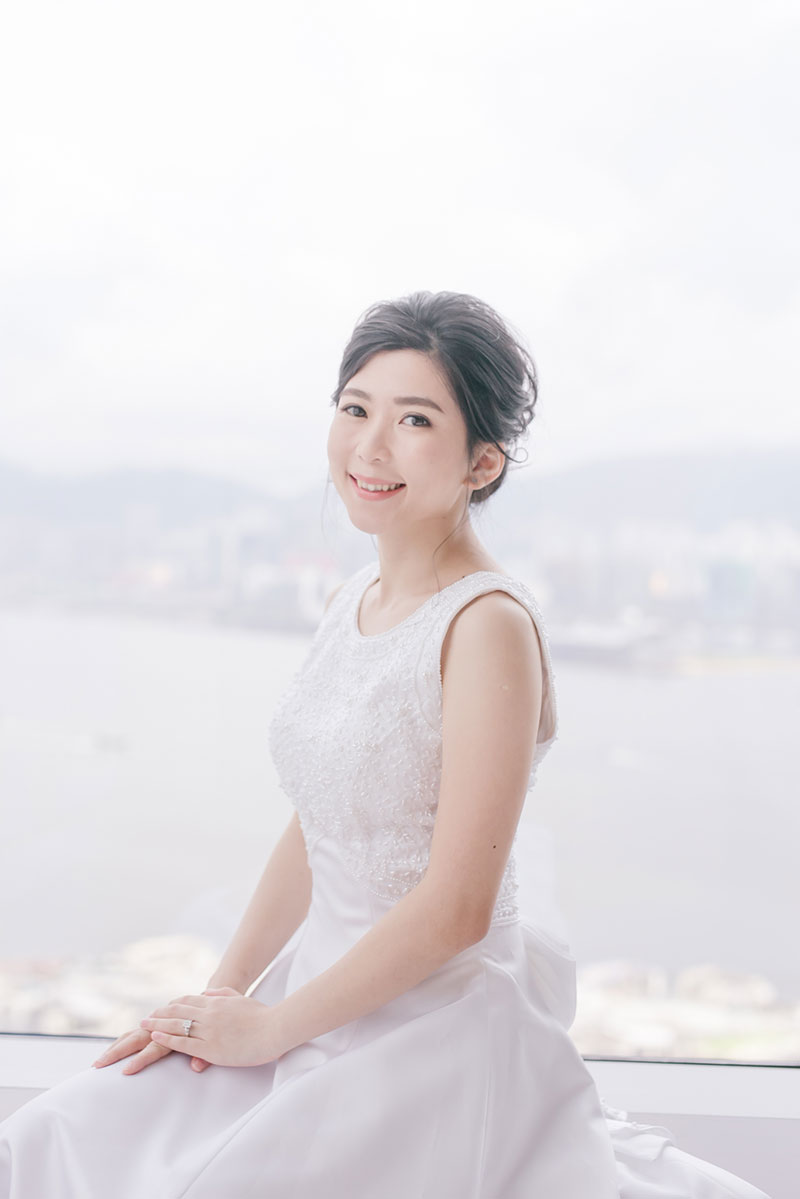 (2) Perfect Complexion
It is important that you can feel confident in looking like yourself — but better — on the big day, shares Sarah's Bridal Styling. If you want to take a similar personal approach to your makeup, keep it as natural as possible. For this look, Sarah mimicked perfect complexion and added some dimension with the slightest touch of colors for a pure wedding look.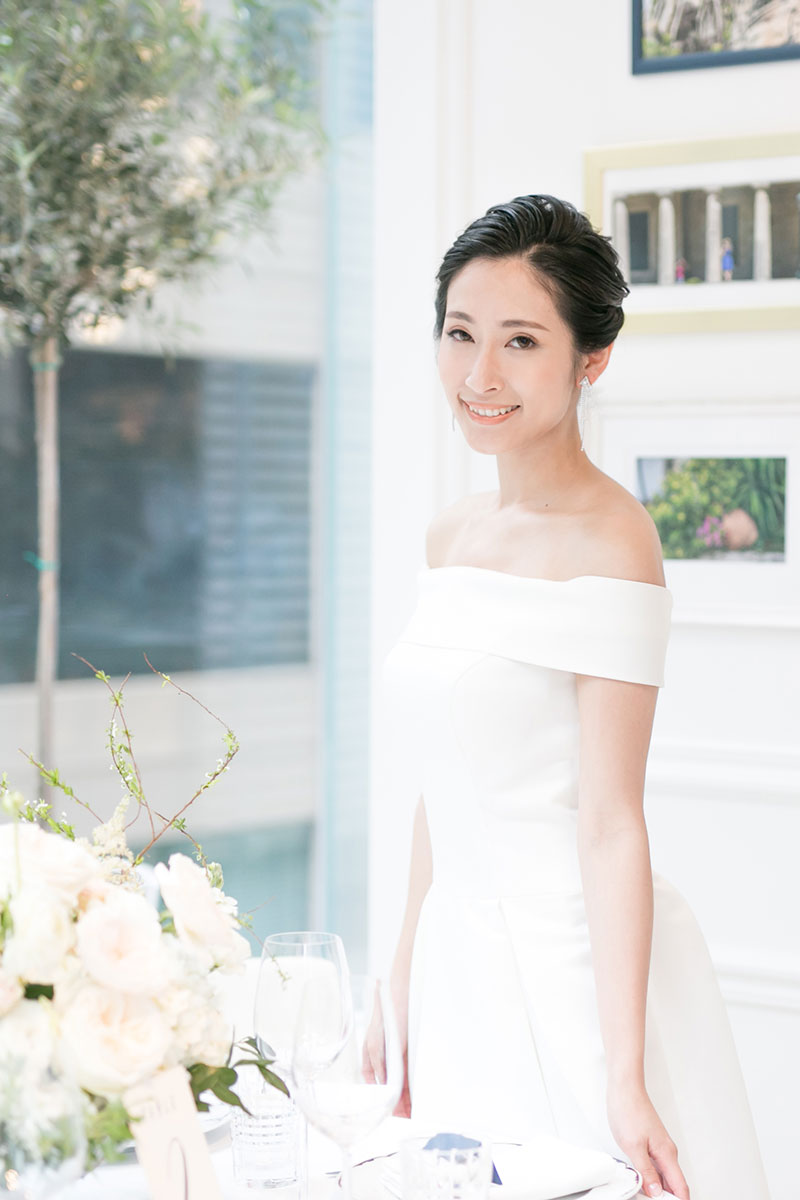 (3) Subtle Sophistication
Sarah's Bridal Styling shares that beautiful red lips can always do the magic. Add a bolder lip to create an elegant, yet classic wedding look. Sarah also cautions brides to be careful, "Make sure you wear the shade that match your skin tone as well as your wedding look." If in doubt, always consult with your stylist.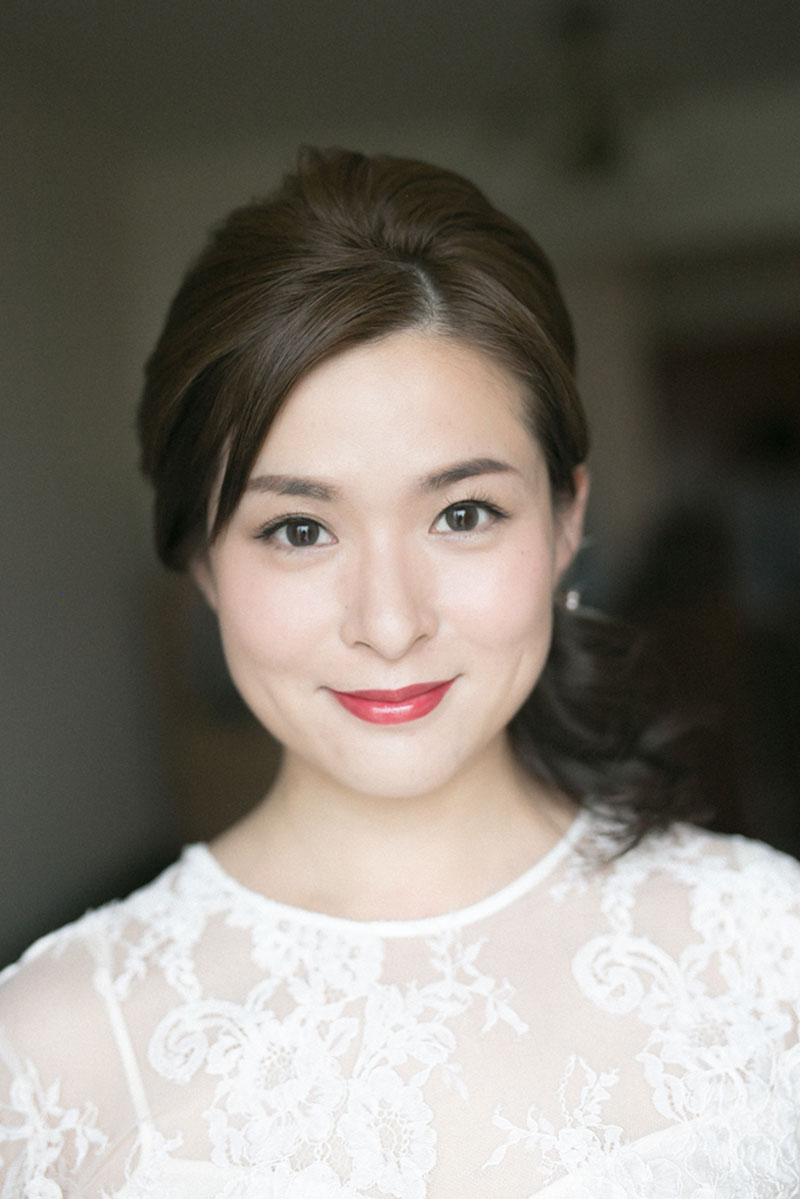 (4) Modern Grace
With intimate unions and modern looks taking over the wedding scene, brides-to-be can add a hint of softness to their look with feminine makeup. Joman Wedding created a gentle and charming look for this modern bride with hues of pink and peach and a berry lip.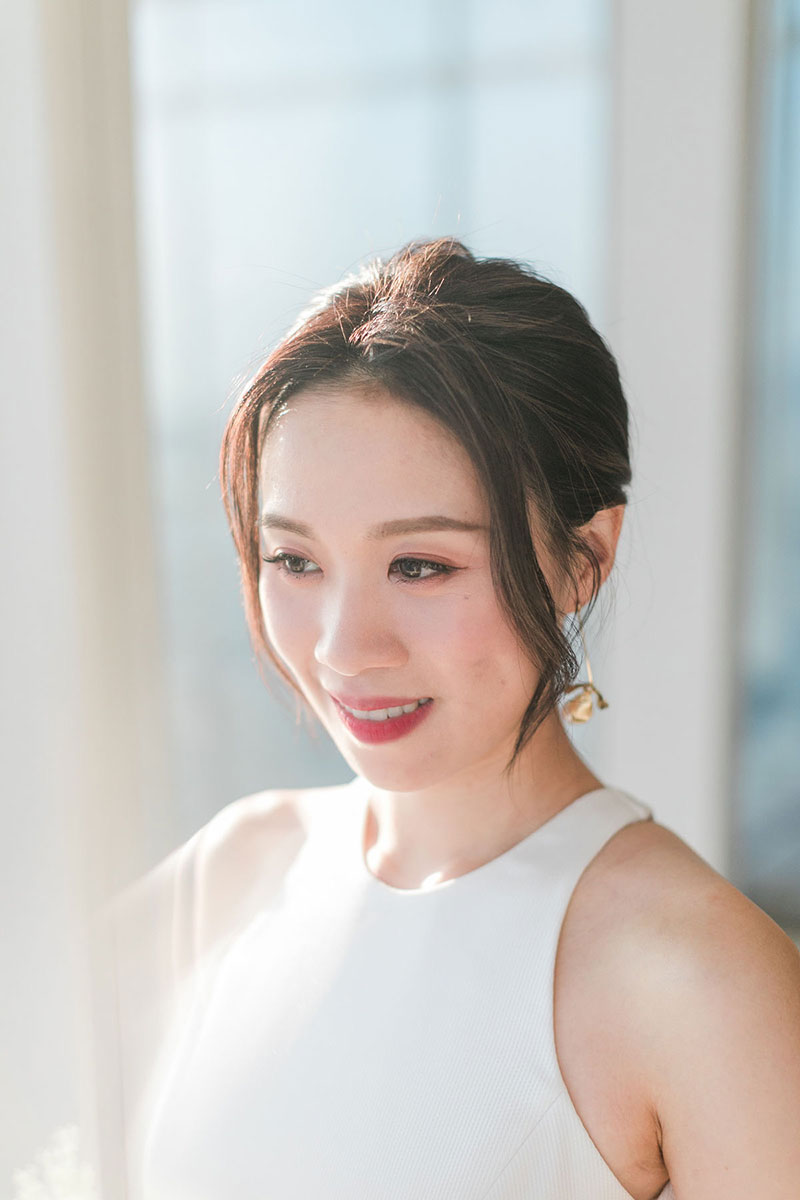 (5) Natural Charm
You can go wrong with makeup and hair styling that's effortless and natural-looking, says Joman Wedding. A perfect example is this bride-to-be's classic updo and "barely-there" makeup. Whether you're going for a luxrious look or a sleek minimalist attire, natural and charming make up will work both ways.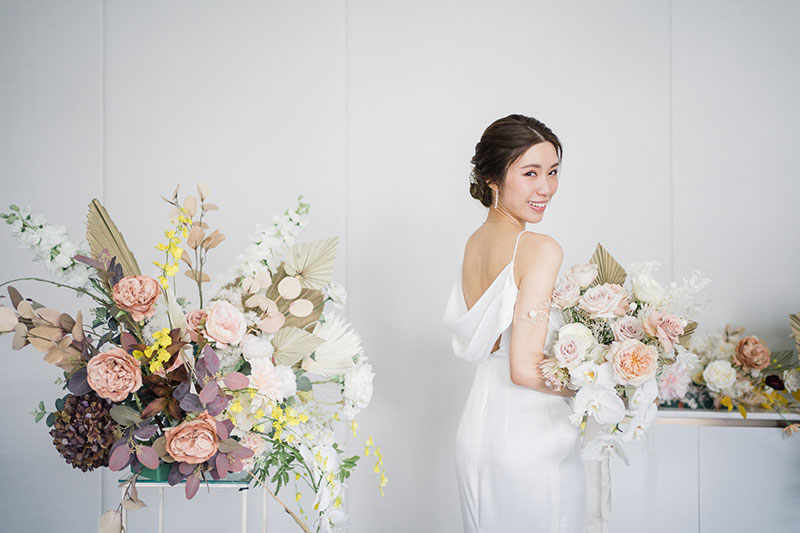 (6) Eye-catching Shimmer
There's something extra attractive about having highlighter in the right places, right? Tantalize everyone on your wedding day with a glowy look, just like this one created by Joman Wedding. Top if off with soft waves and glossy lips for that extra shimmer we know you love.
(7) Youthful Glow
You can achieve a youthful glow on your wedding day with a little help from fresh flowers on to your hair, shares Miki N's Makeup. Start with a simple updo then adorn your hair with fresh flowers. Feel free to mix and match them with some accessories to add a hint of playfulness to your look.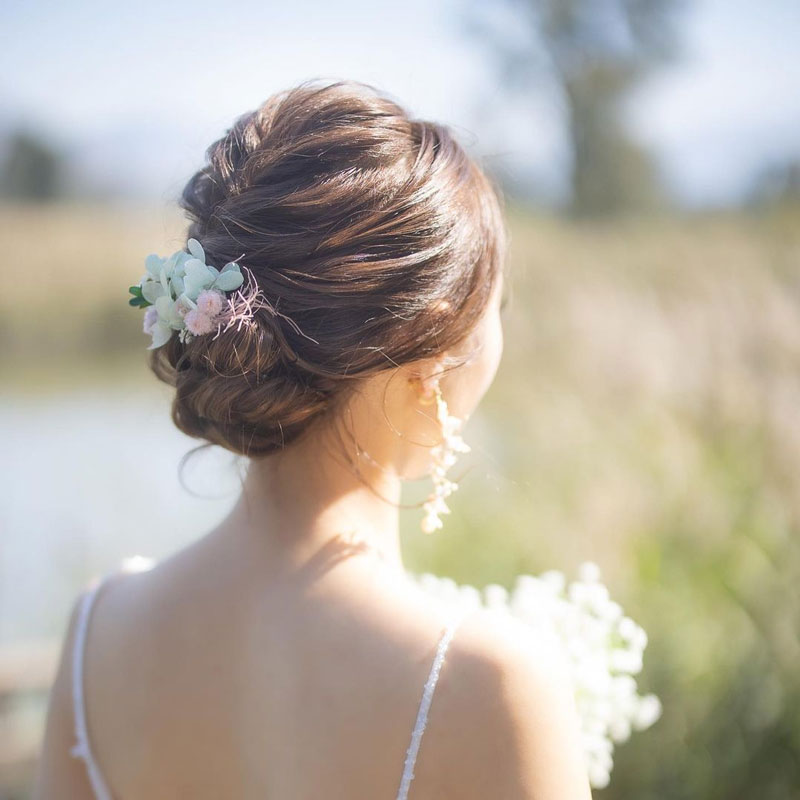 (8) Gentle Romance
For brides who have natural shiny black hair, choose a sleek hairstyle and nude lips, recommends Miki N's Makeup. This is a quick way to achieve a gentle and romantic wedding look.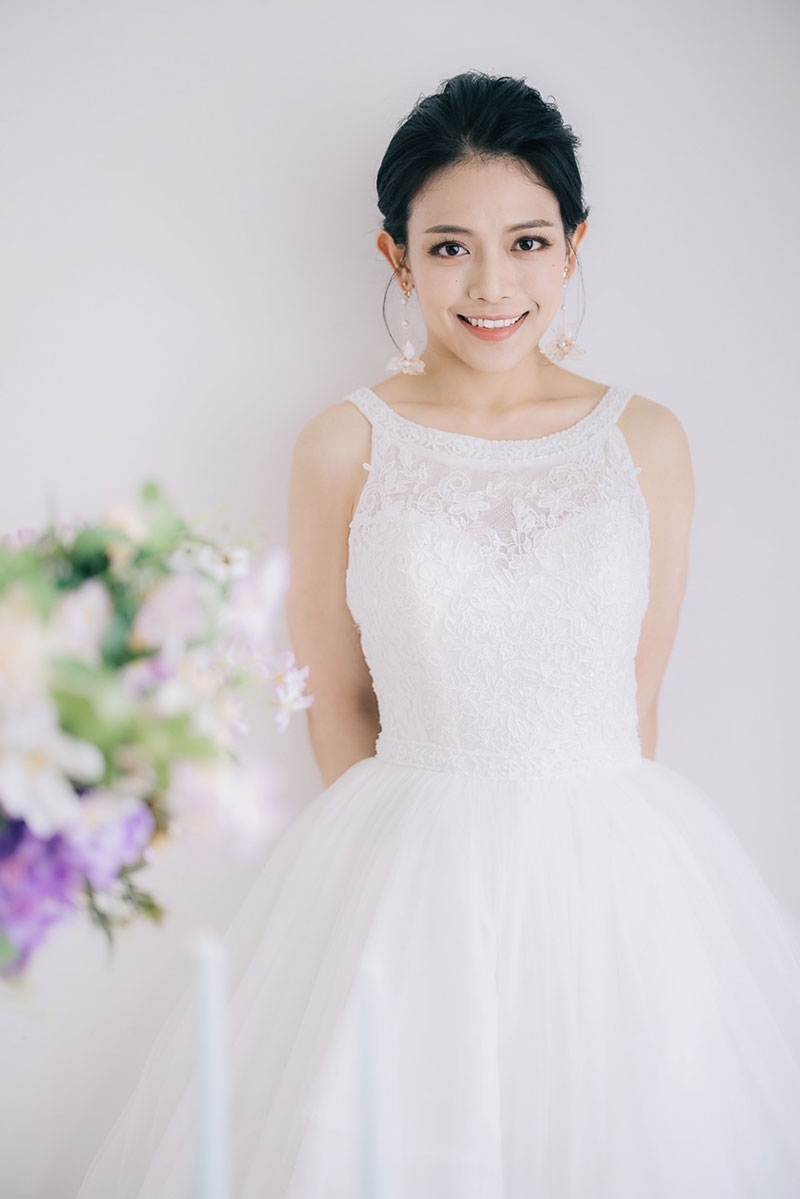 (9) Timeless Elegance
We can stress enough how timeless pearls are. Makeup artist Miki N's Makeup agrees 100% and says that you can create timeless elegance with an updo that's accentuated with pearls. For this bride, Miki created a bun with the pears woven into the hair–it looks absolutely stunning!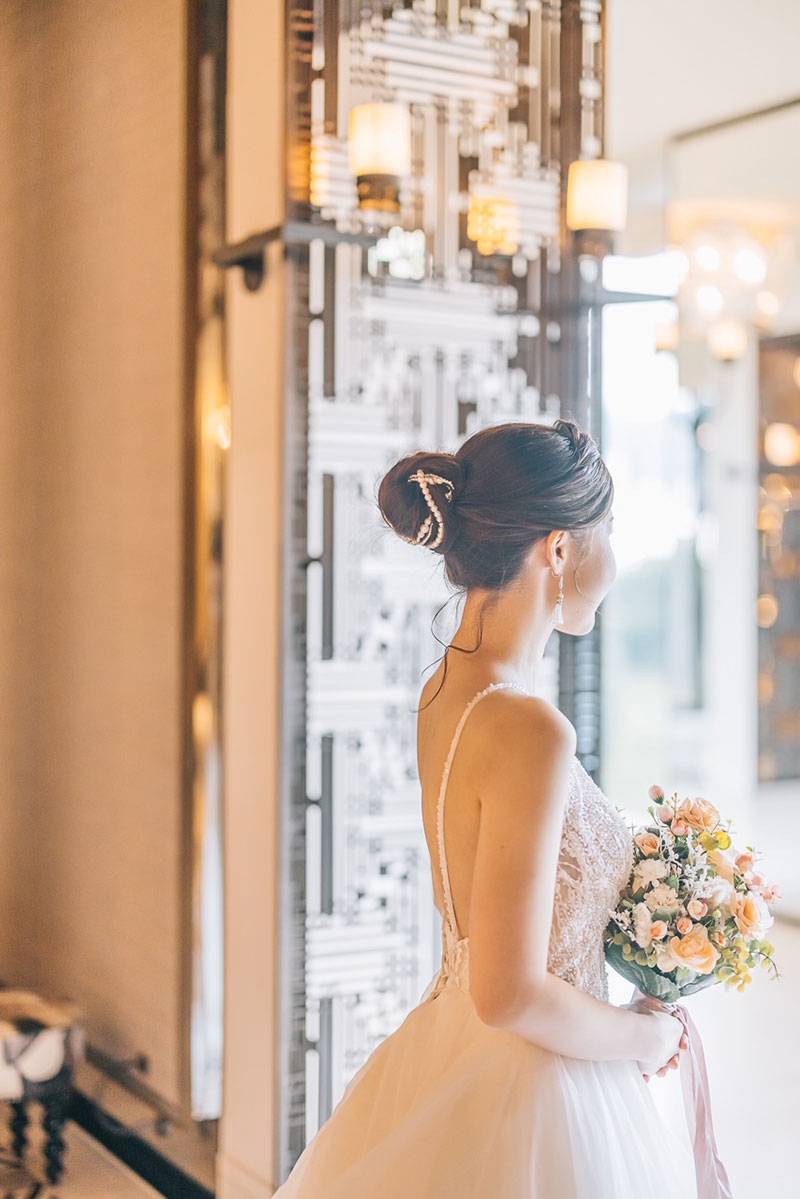 (10) Elusive Drama
What if you want a little drama for your wedding day look? Makeup artist Koey from Natural Draw created a classic look with a hint of drama for this bride. She paired a low chignon with a soft smoky eyes which made the look a tad bit more exciting, don't you think?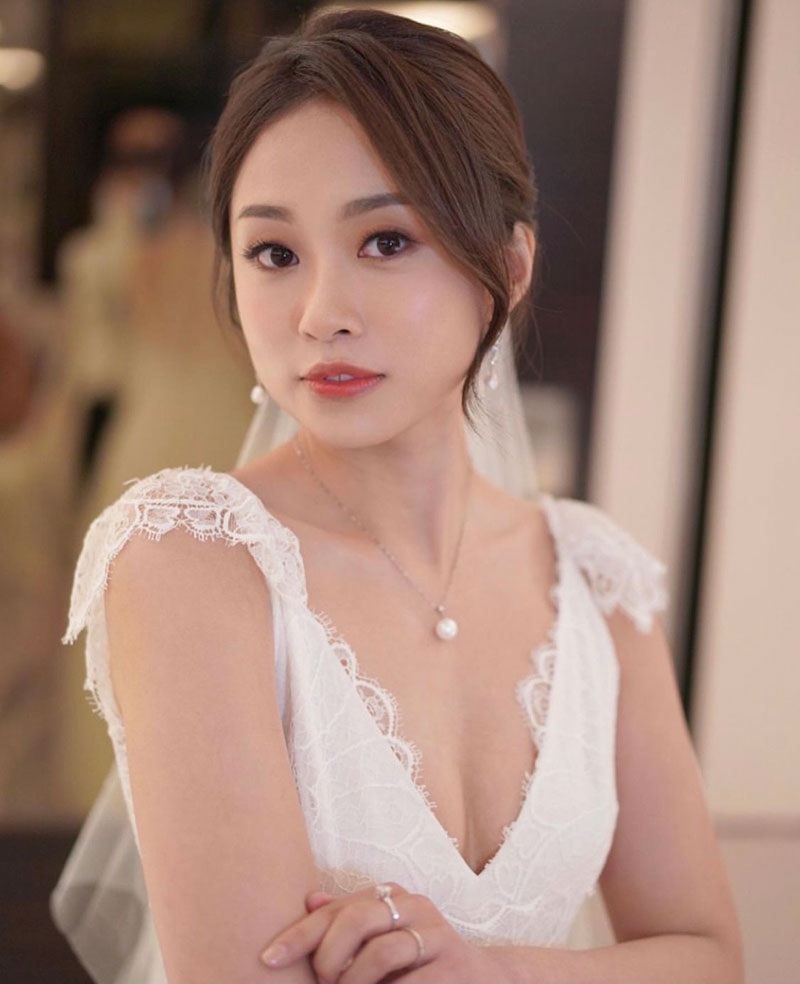 (11) Regal Beauty
Transform into a princess on your wedding day with this look by Koey from Natural Draw. All it takes is a crown and soft wavy hair that flows over your shoulders. For this look, take advantage of your long locks or request for extensions, if you still want more waves.
(12) Warm Radiance
Makeup artist Amy from Natural Draw gave this bride-to-be a radient look using coral eyeshadow and natural-looking flushed cheeks. This warm and inviting bridal look is perfect if you want to look like you have a soft blushing throughout the day!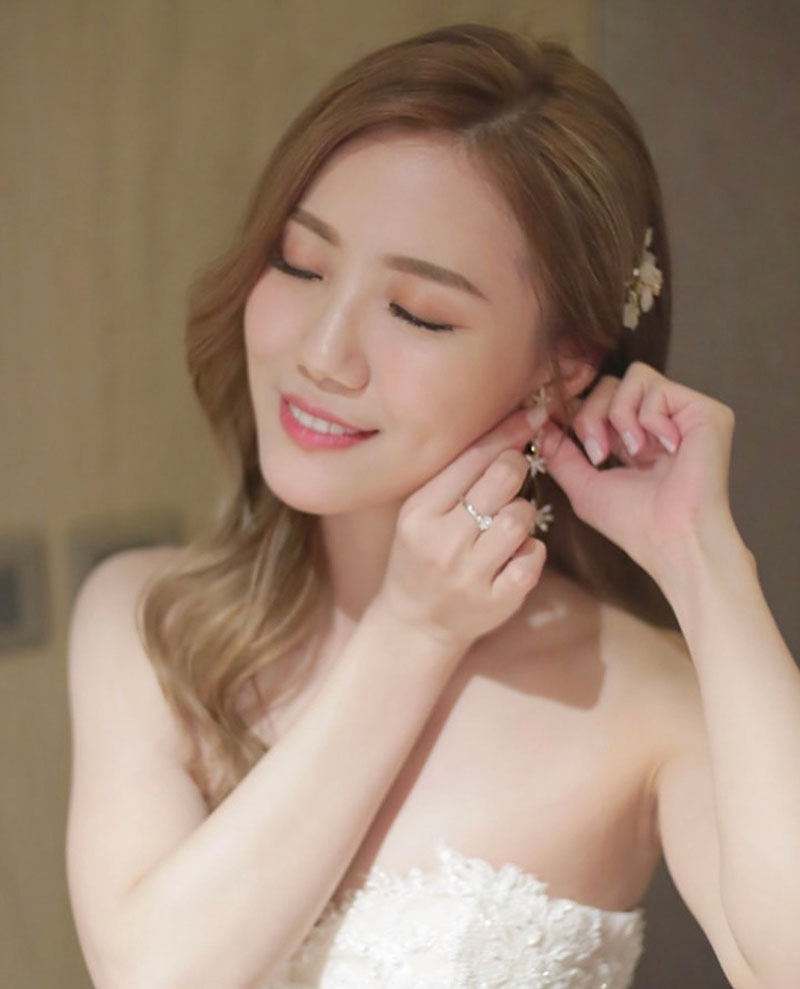 (13) Alluring Eyes
SiuChung Makeup says that you can look more elegant with eye makeup that really calls attention. How can you achieve this? Siuchung drew out clear eyeliner onto this bride's lids and added non-heavy lashes with earth tone eye shadow. This make her eyes pop without looking unnatural. Then for the base, she added long-lasting foundation and neutral hues to accentuate the features as the finishing touches.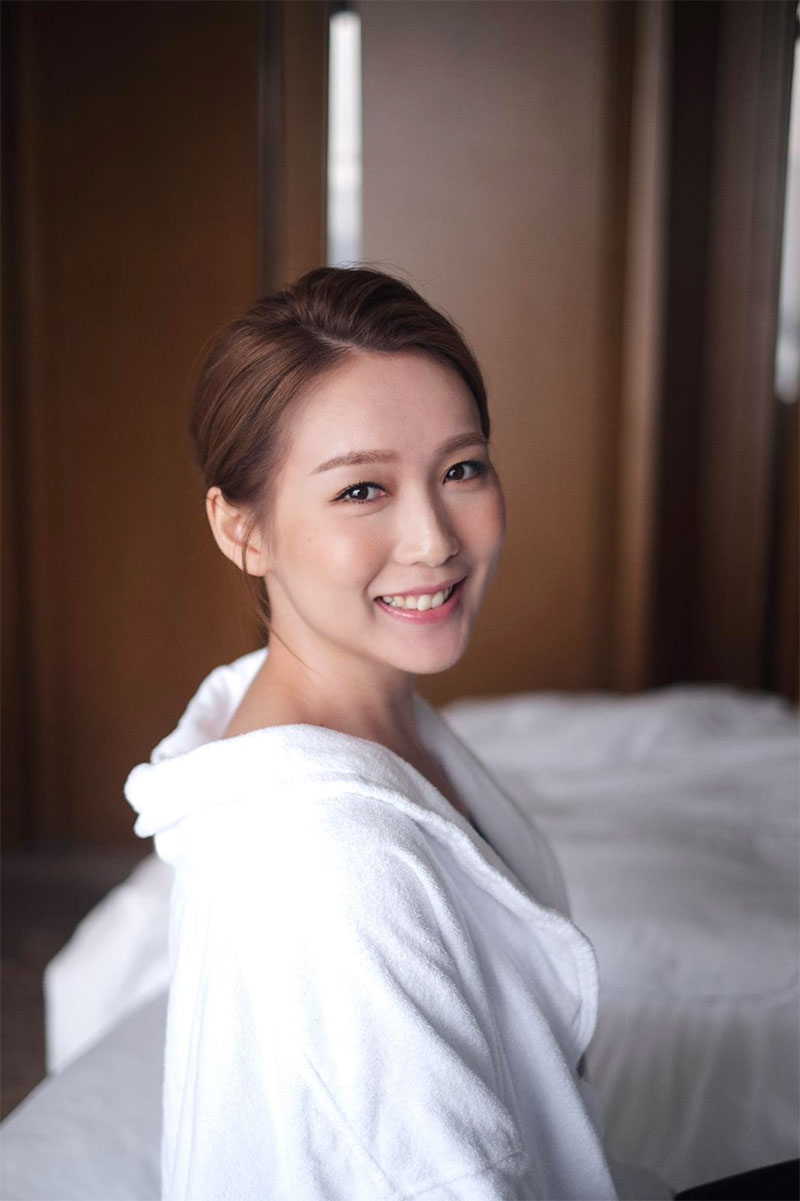 (14) Vibrant Colors
For a more youthful and cheerful wedding look, consider using more vibrant colors. This doesn't mean choosing colors that are too loud out flashy. You can stick to peaches, pinks, and nudes but this time, choose hues that stand out a little more against your skintone, claims SiuChung Makeup.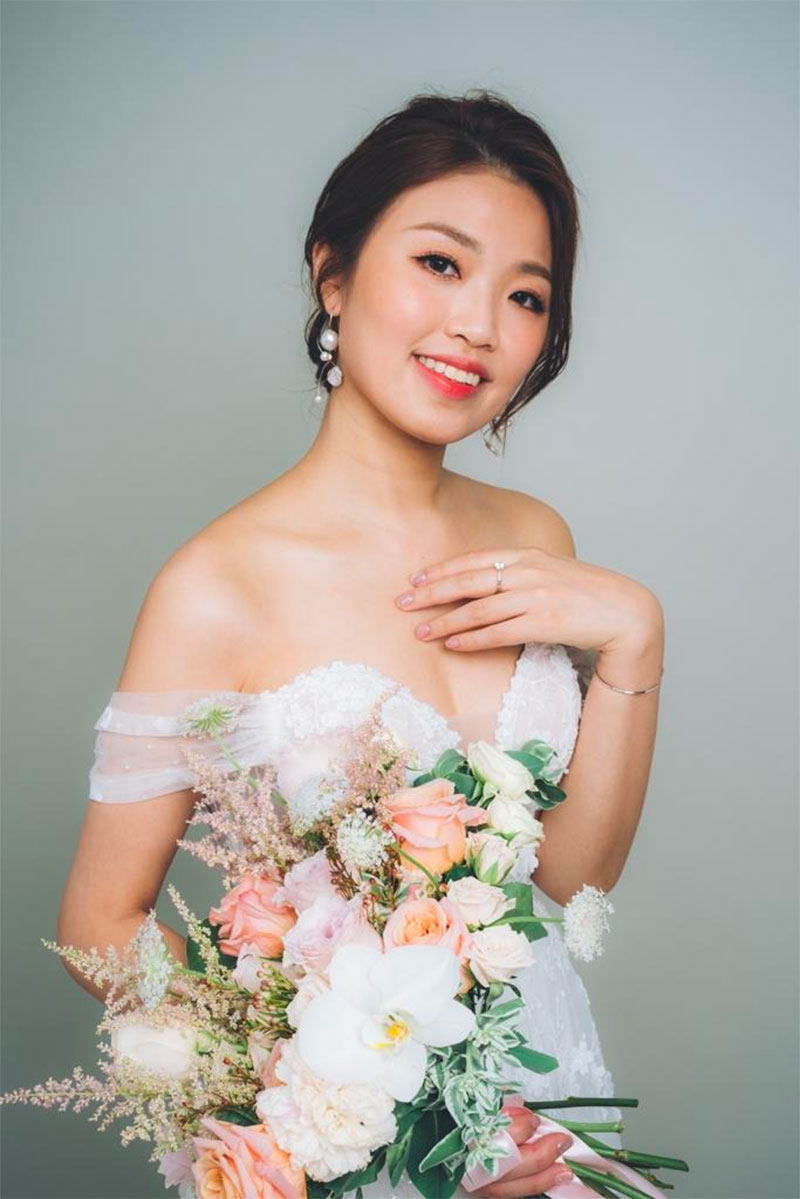 (15) Korean-inspired Glam
With K-culture taking over the globe, it's not a surprise if you want a Korean-inspired look for your wedding. SiuChung Makeup says that partially matte makeup made with just the right amount of glow and soft, glossy lips will get you looking like your favorite K-drama star.