Hi, everyone! We hope today's off to a great start. If not, don't fret, we have something fun for you today: a roundup of cute and inexpensive wedding D.I.Y. wedding favor ideas! It's always nice to give a little something to your guests as a sign of gratitude. To make it more interesting, why not personalize it a bit? Here are some of the cutest examples we found online. And guess, what, these won't cost you an arm and a leg; these are inexpensive ideas you can do yourself! Read on to see more now.
1) Chocolate

A little something to get sweetness in the air.
[Photo: Etsy]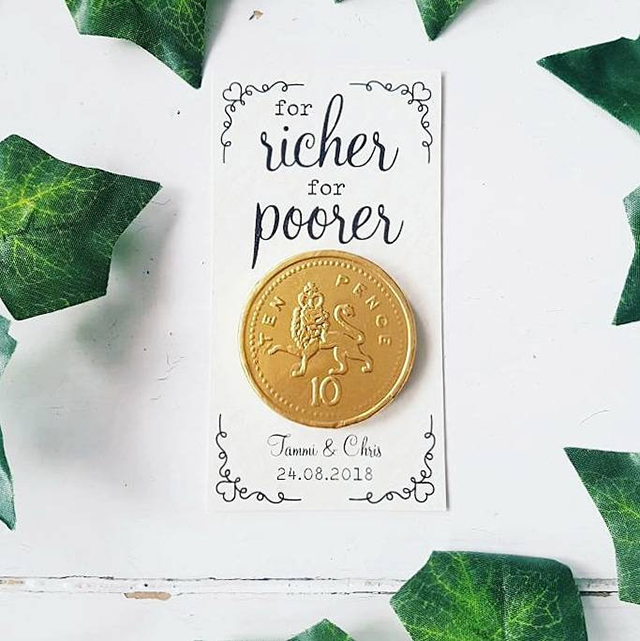 [Photo: Little Indie Studio via Etsy]
2) Mint

Dress up your favorite mint candy and share them with your guests.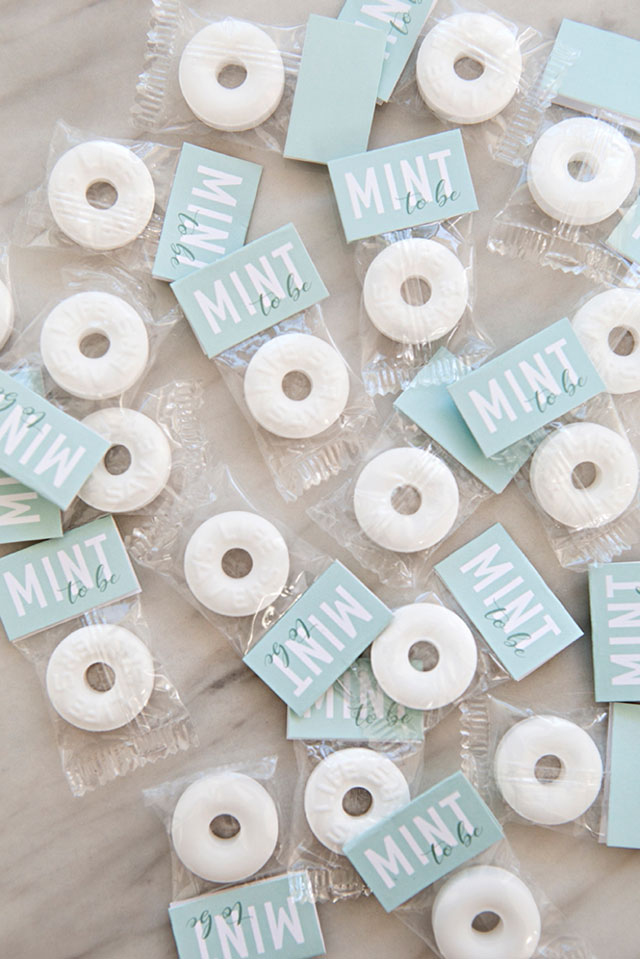 [Photo: Something Turquoise]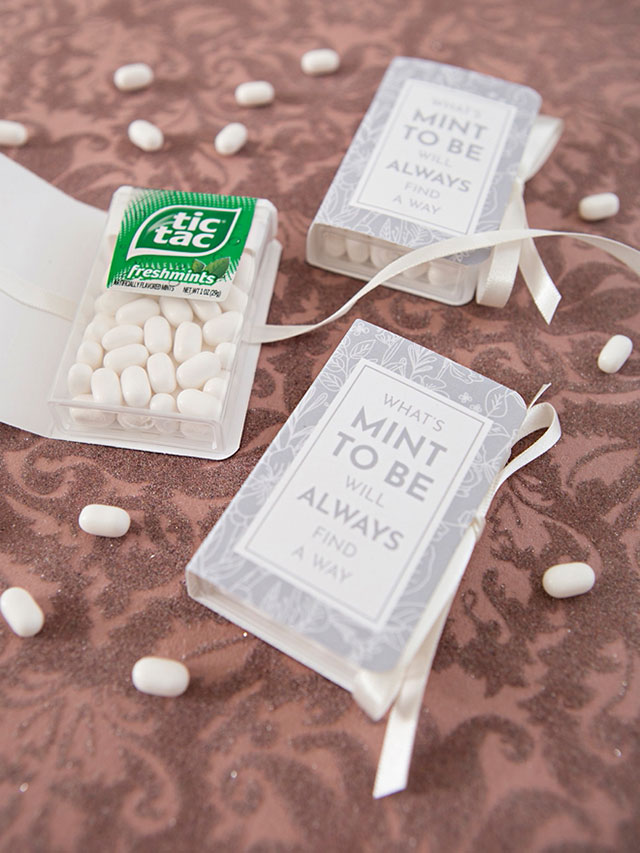 [Photo: Something Turquoise]
3) Fortune Cookies
Share the good fortune with everyone at your wedding.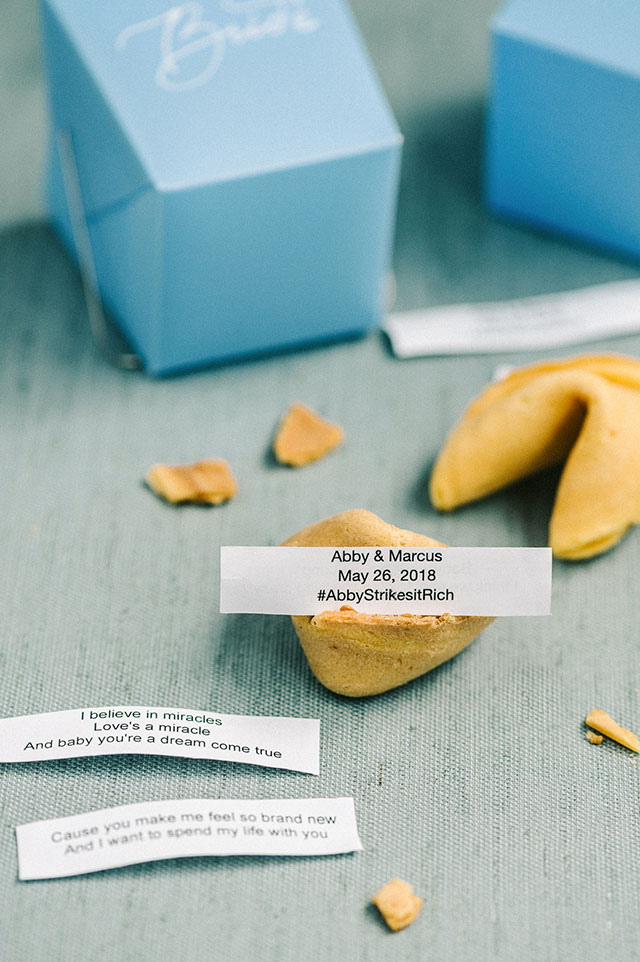 [Photo: Elizabeth Fogarty Photography]
4) Hot Sauce
It's a smokin' celebration, so extend the heat some more with these hot sauce bottles favors.
[Photo: Amber Gress Photography]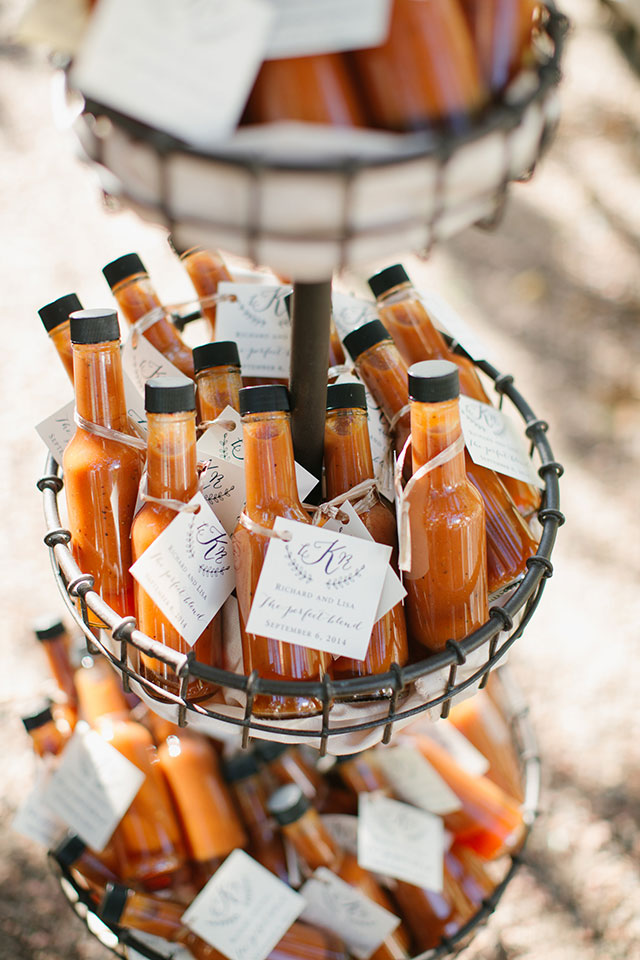 [Photo: Chloe Giancola Photography]
5) Coffee Beans
Keep the love brewing even after the wedding with coffee beans as your wedding favor!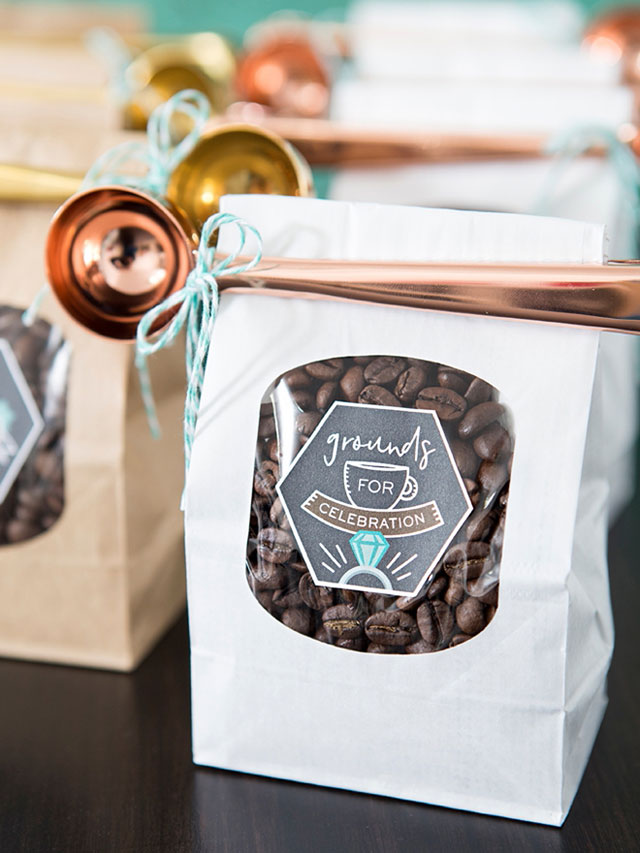 [Photo: Something Turquoise]
[Photo: Lauren Fair Photography]
6) Olive Oil
This is absolutely useful; no doubt guests will appreciate some herb-infused olive oil.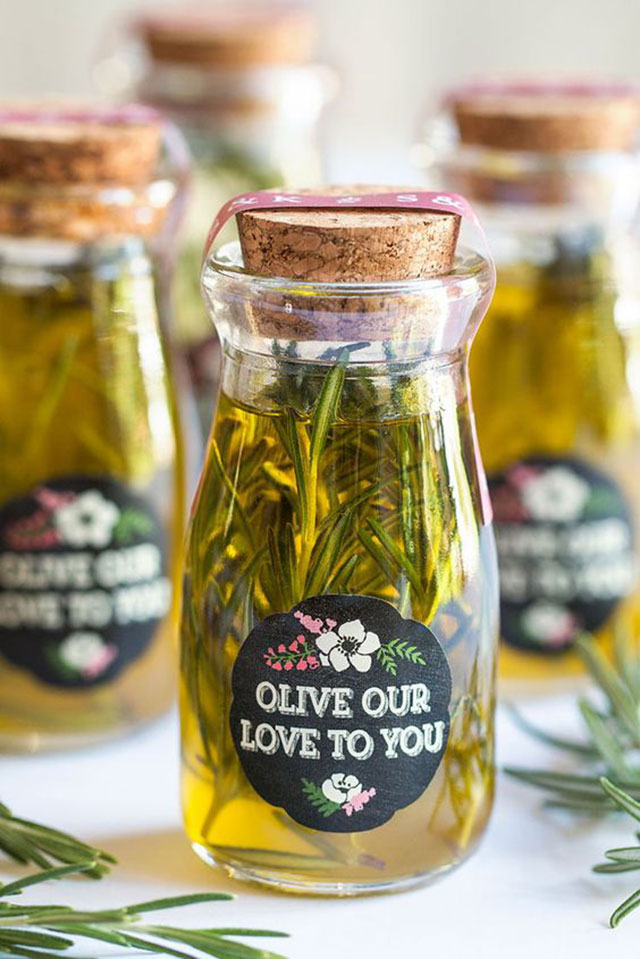 [Photo: Evermine]
7) Honey
This natural sweetener is enough to get all your guests excited; trust us.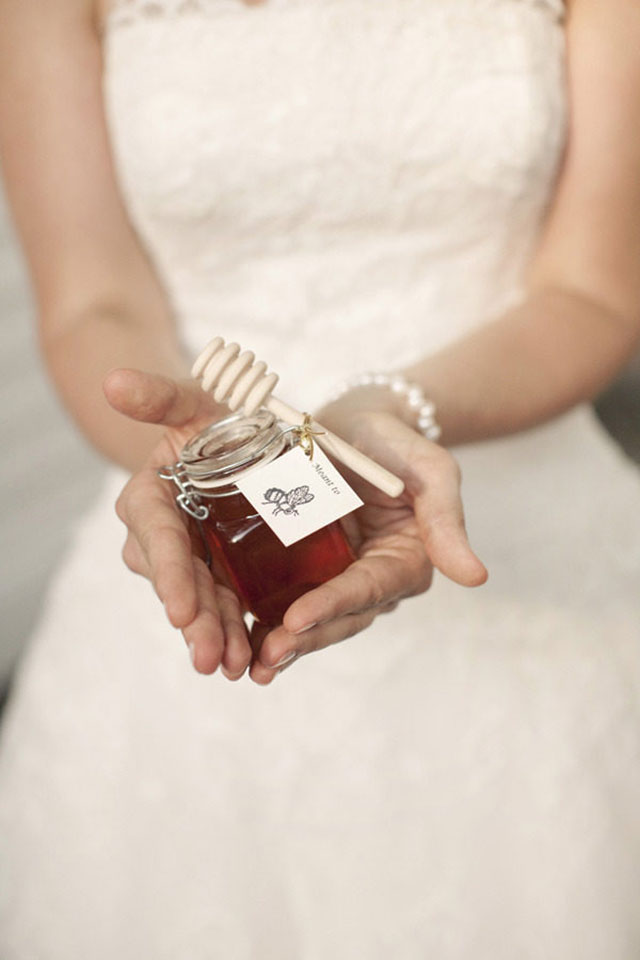 [Photo: Kate Preftakes Photography]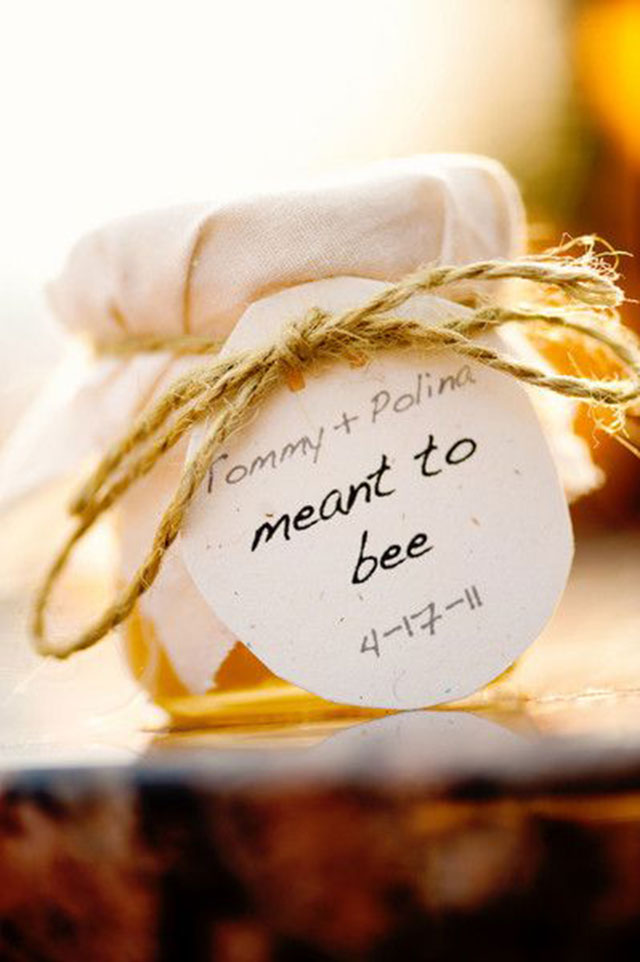 [Photo: Wedding Wire]
8) Alcohol
Who will turn down alcohol? No one. Send your guests home with a little something to help them remember what a grand time they had.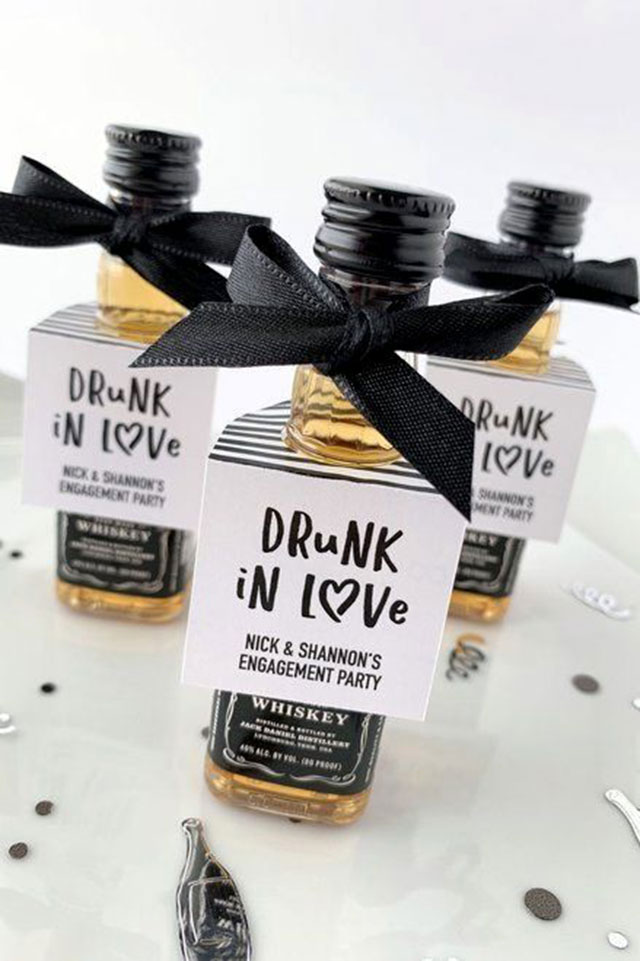 [Photo: The Wedding of Your Life]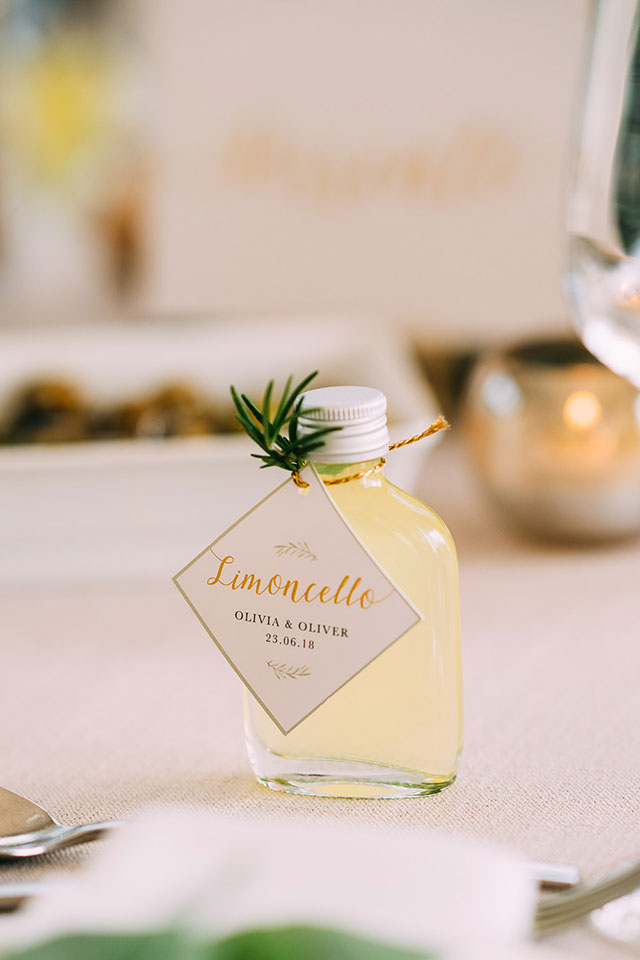 [Photo: Albert Palmer Photography]
9) S'mores On-the-Go
Still keeping it sweet, share s'more love with these packed s'mores.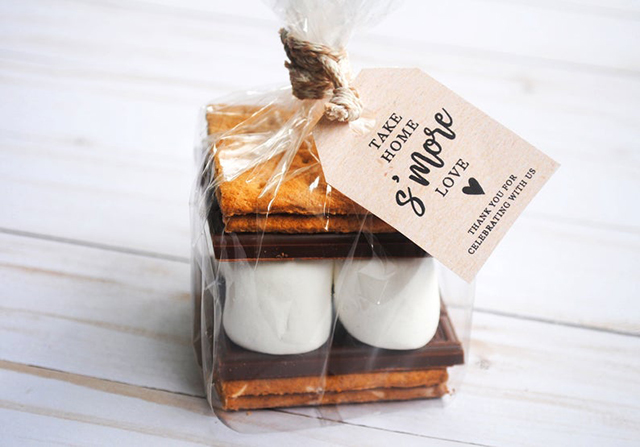 [Photo: Well Wishes Paper via Etsy]
10) Pretzels in a Jar
Snacking is something everyone does. So here's a great idea for all your guests: D.I.Y. snack jars!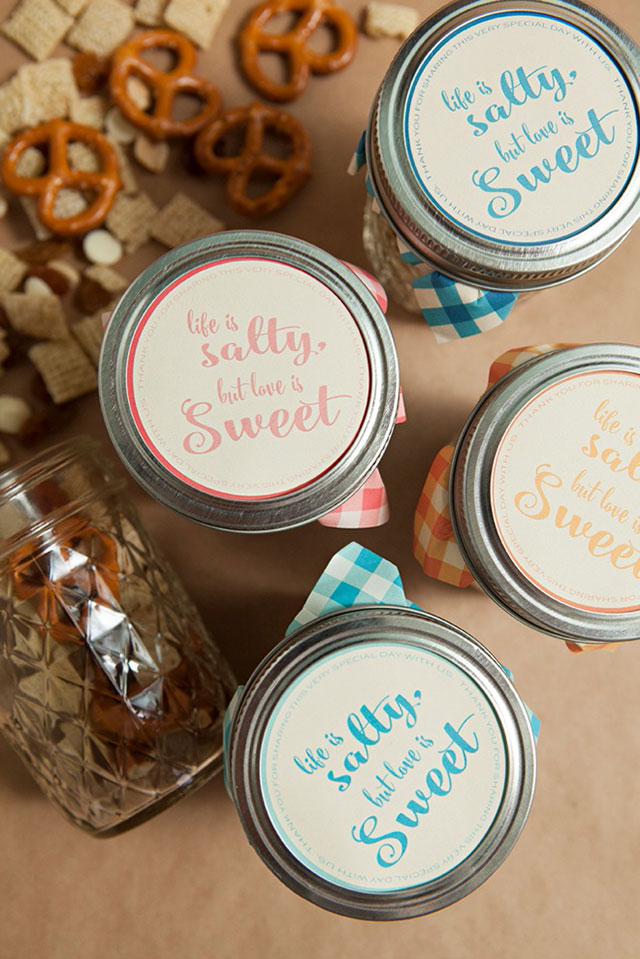 [Photo: Something Turquoise]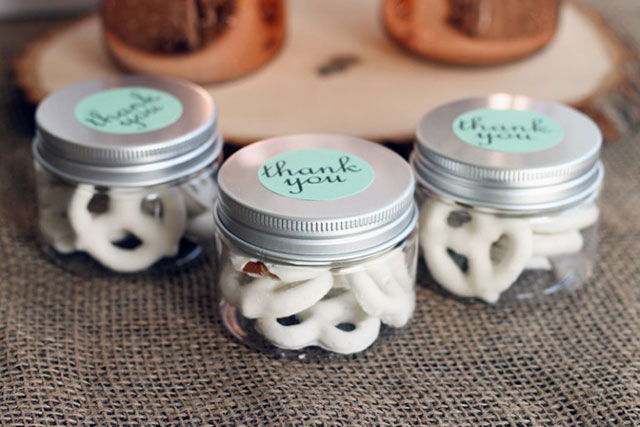 [Photo: Something Turquoise]
11) Sparkling Drinks
Like we said, drinks are always welcome. So here's another idea. Let your guests take some some sparkling drinks.
[Photo: Sweetwater Portraits]
12) Popcorn Packs
More snacks? Why not? Popcorn is a classic, so feel free to give some to your guests to thank them for poppin' by.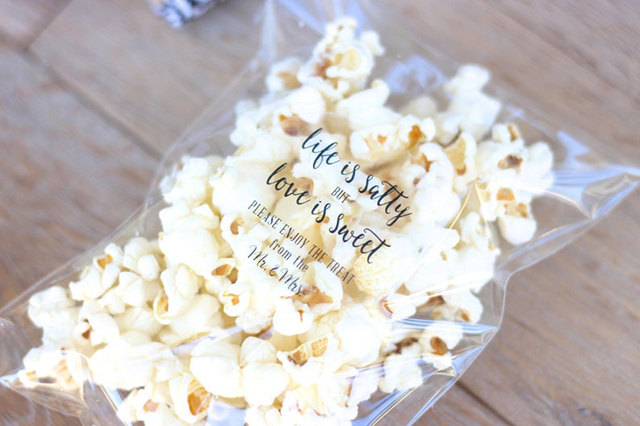 [Photo: PartyGlamour via Etsy]
13) Spices
Just like olive oil, spices are also very useful. You can go with something simple–like a salt and pepper mix–or your very own D.I.Y. mix.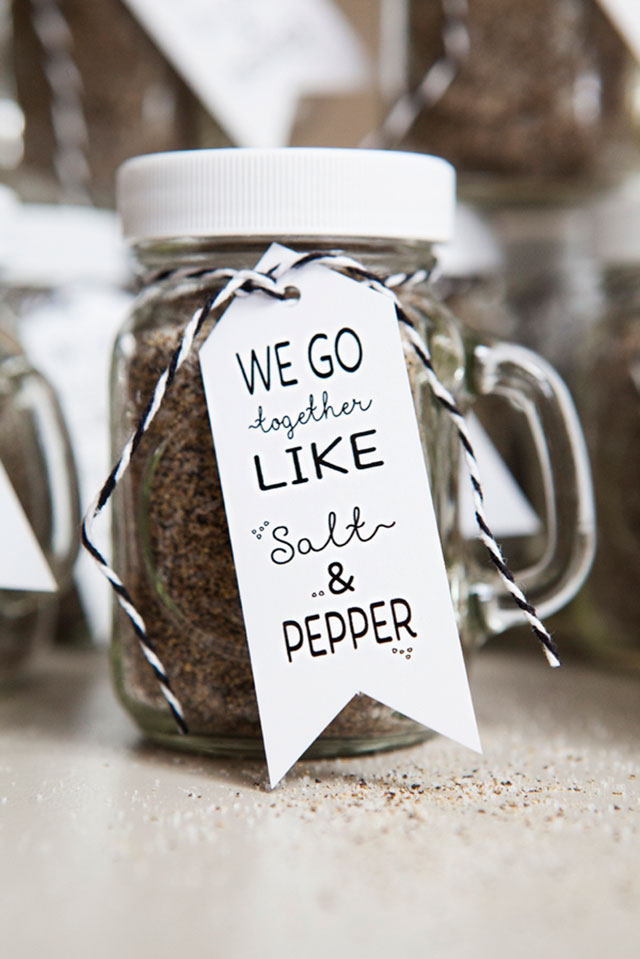 [Photo: Something Turquoise]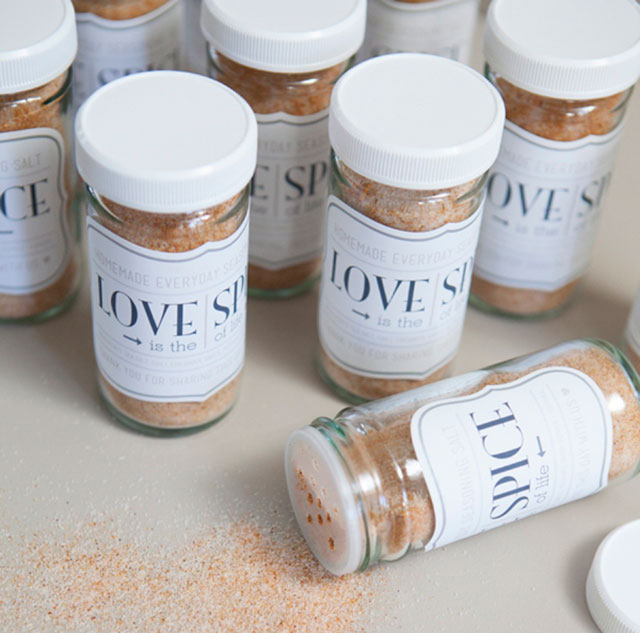 [Photo: Something Turquoise]
14) Gummies
Kiddie gummies are always fun! So let your guests go home with fun gummies packed with lots of love.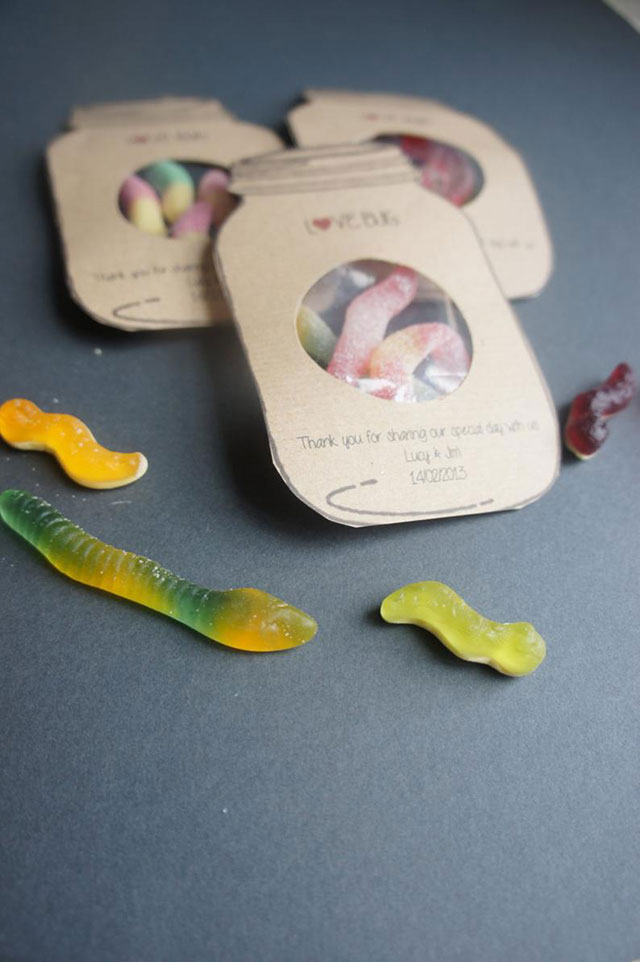 [Photo: Little Liva Bakery via Etsy]
15) Macarons
Last but now the least, pretty as always, pack a pair of macarons in the same color scheme as your wedding; every single guest will love this favor.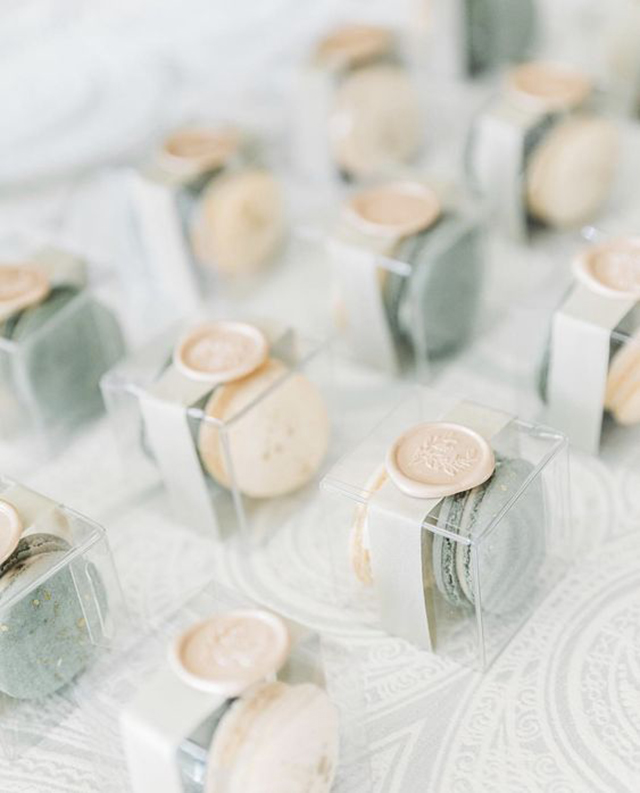 [Photo: Atiana's Boutique Bridal]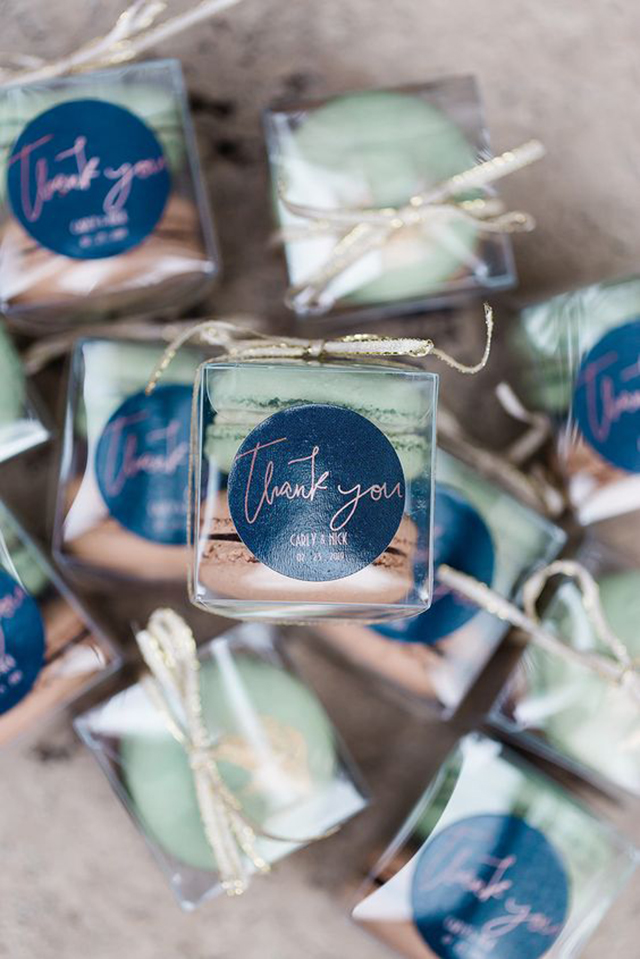 [Photo: Canon Green Charleston]