Because your wedding day is a very special moment in your life, why not give it your all or really exert extra effort? In this feature, we rounded up couples who stood out because they went the extra mile for their wedding day. From personalized details, to planning the event from across the globe, these couples went all out because they knew this once-in-a-lifetime event is worth it. Scroll on to see these gorgeous weddings and what the brides and grooms did to make their wedding day a truly memorable celebration.
1) This Couple Wed in PMQ and DIY-ed Everything
Jenny and Jonathan chose a mist unique venue for their wedding: PMQ. The former dormitory for rank-and-file police officers turned creative space for local artists has a function room called The Qube, which housed the couple's union. Apart from the unconventional choice of venue, the details that completed the day were all made by the couple, too.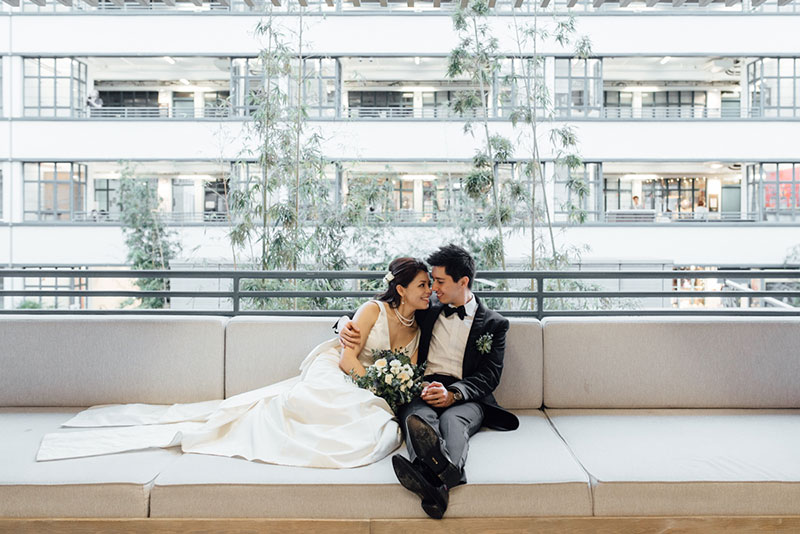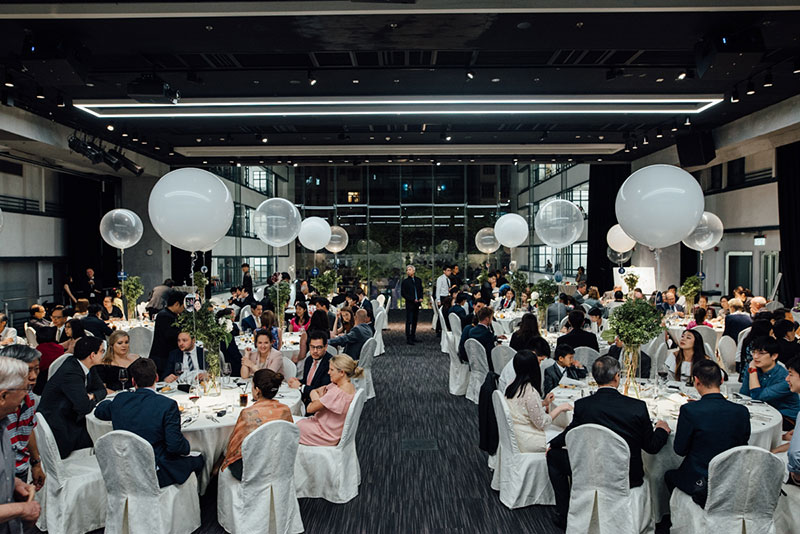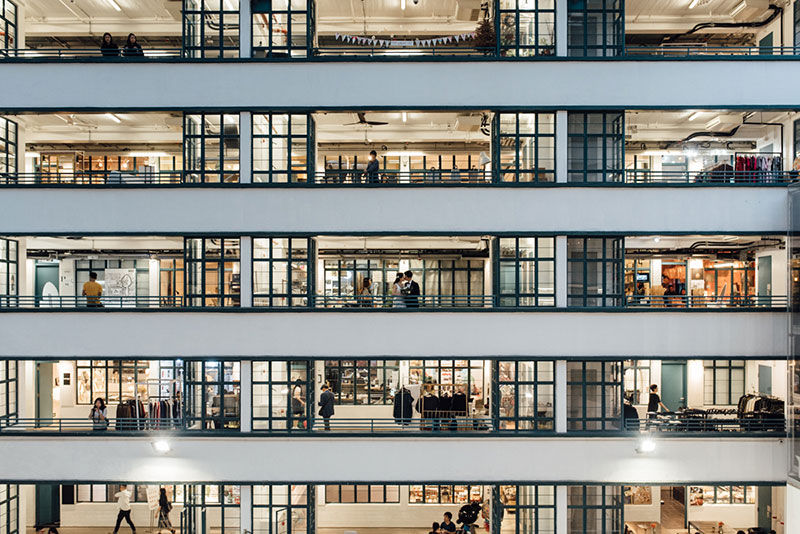 [Photos: Lauhaus.co.]
2) This Couple Gifted Their Entourage with Handmade Drawings and Letters
Extending gratitude to those who have been by your side for every major milestone in life–including your wedding–is a heartwarming gesture that will show your love. For their wedding, this couple wanted show how much they appreciate each and every member of their entourage, so they made handmade drawings and letters for their groomsmen and bridesmaids. We're sure their effort was greatly appreciated.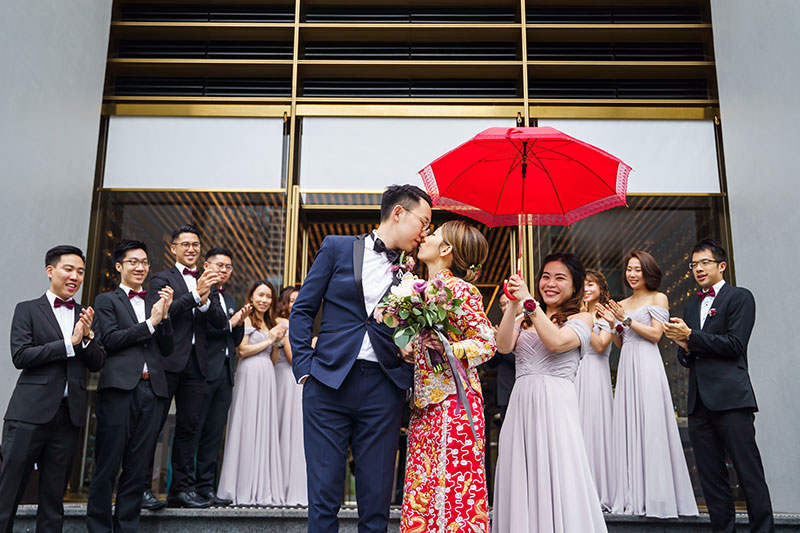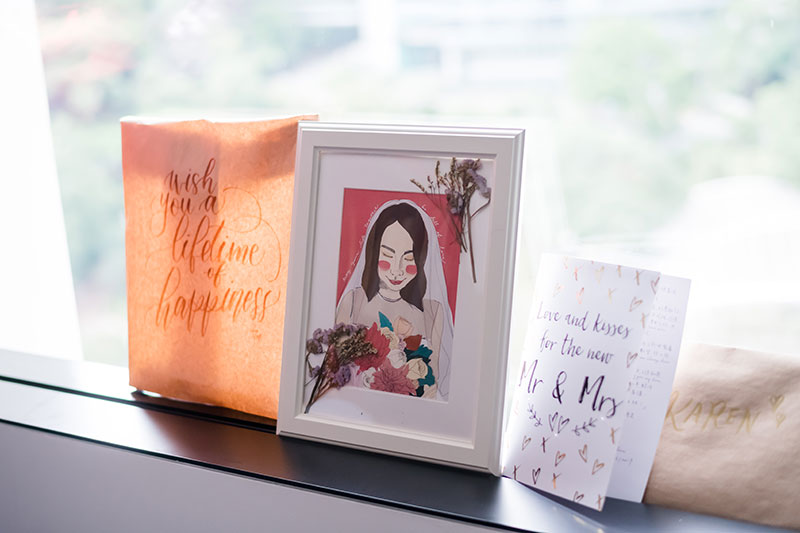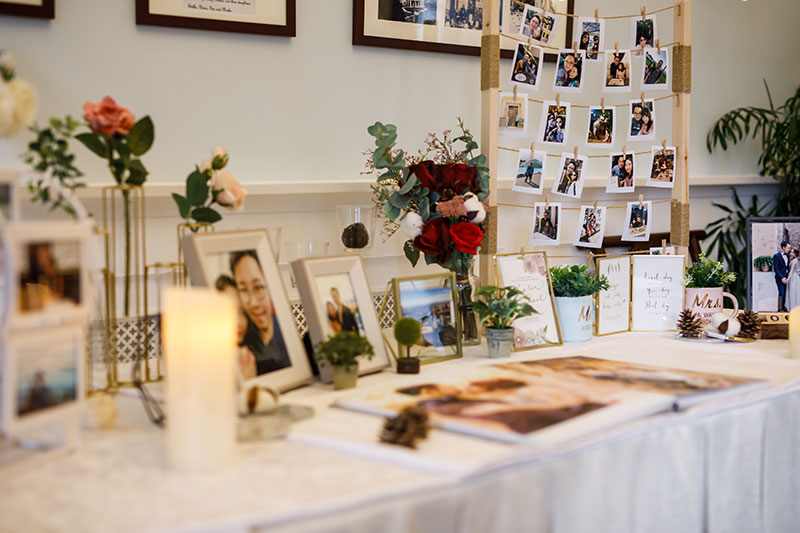 [Photos: Jan Wong]
3) This Couple Made Sure to Have an Environmentally Friendly Celebration
Flora and Kenz worked closely with their wedding decorations vendor, ForCheer Wedding Decor, because they were particular about making every part of their wedding environmentally friendly. They opted for a rustic theme, which totally fit their outdoor venue and their conscious efforts.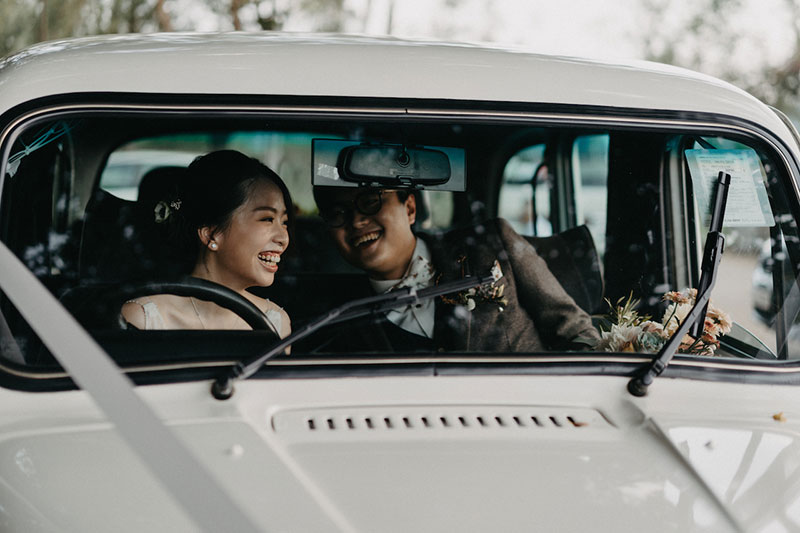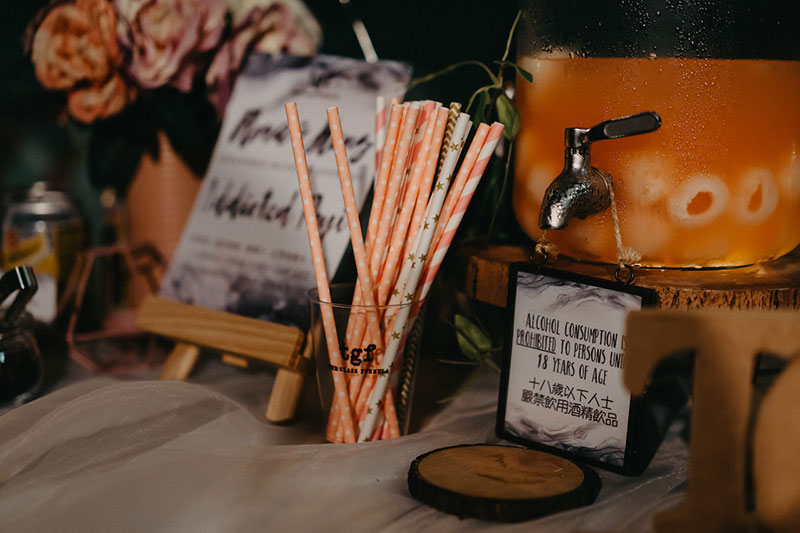 [Photos: Emma Fok]
4) This Bride Planned Her Wedding Abroad While on a Tight Schedule
Even if she was residing far away and running on a very demanding and tight schedule, this bride made sure be as hands on as possible while planning her wedding. That wasn't all. She and her groom-to-be also had to manage guests flying in from all over the world. Despite the challenges, we can help but applaud Dorothee and Nicholas for the extra effort they made to make their dream wedding come to life.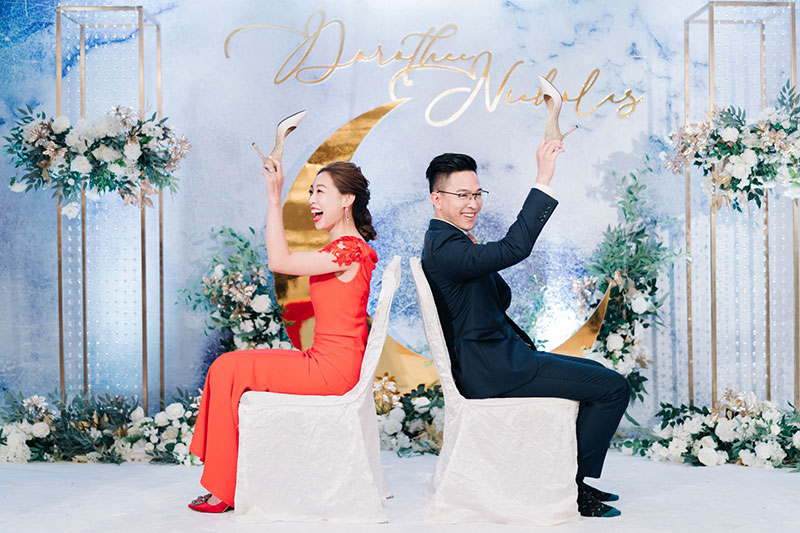 [Photos: Derek Photography]
5) This Bride Planned Their Wedding in a Month
This courageous couple didn't let the pandemic stop them from tying the knot. With COVID-19 throwing all their previous plans down the drain, they opted to wed in a month and plan everything all over again. "It was a risky decision," shares Crystal, the bride, but seeing their photos below proves that one, love conquers all, and two, anything is possible if you put your mind to it!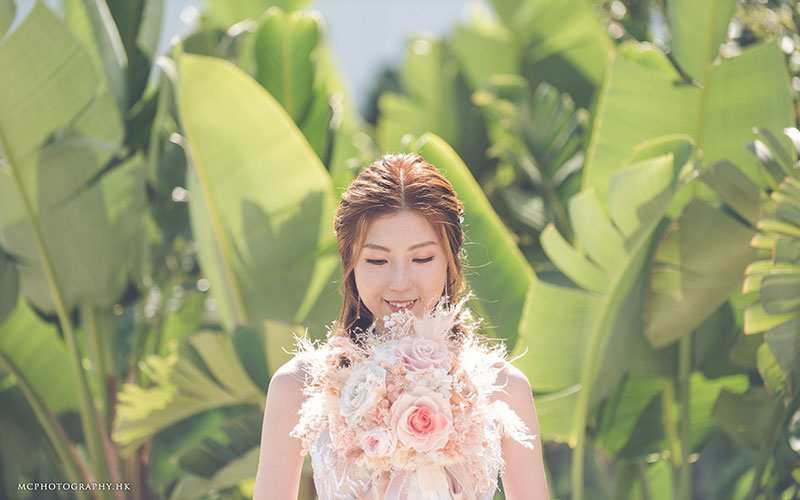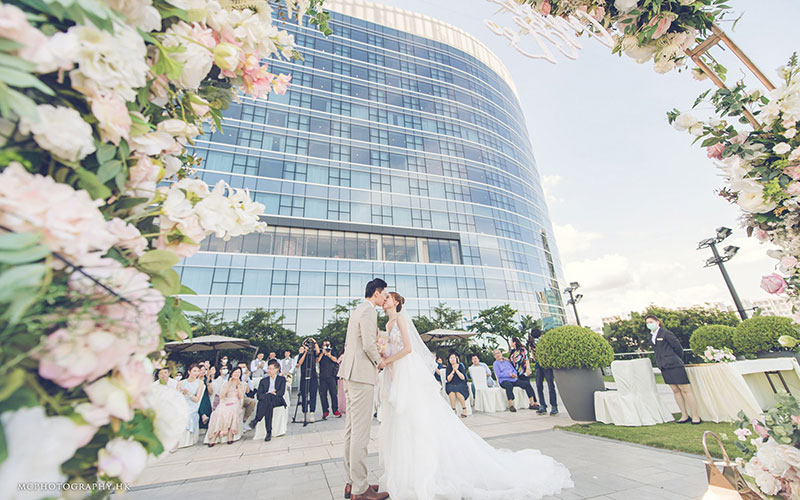 [Photos: MC Photography]
6) This Bride Worked with Her Planner To Source Vintage Decorations From Abroad
The magic is in the details–we've said this countless times and we will say it again! Why? Because it's true! This couple knew this, too, so for their wedding, they really wanted to make sure all the details were perfect. With the help of their wedding planner, sourced vintage decorations from abroad, their special day turned out exactly how they had envisioned it to be. Tammy, the bride, shares that finding the right planner and working closely with her was the key.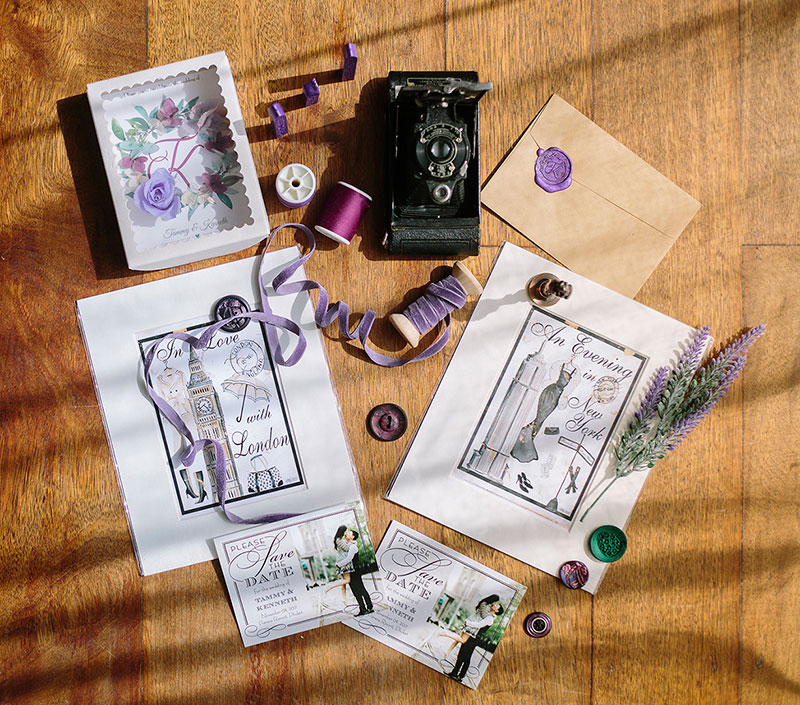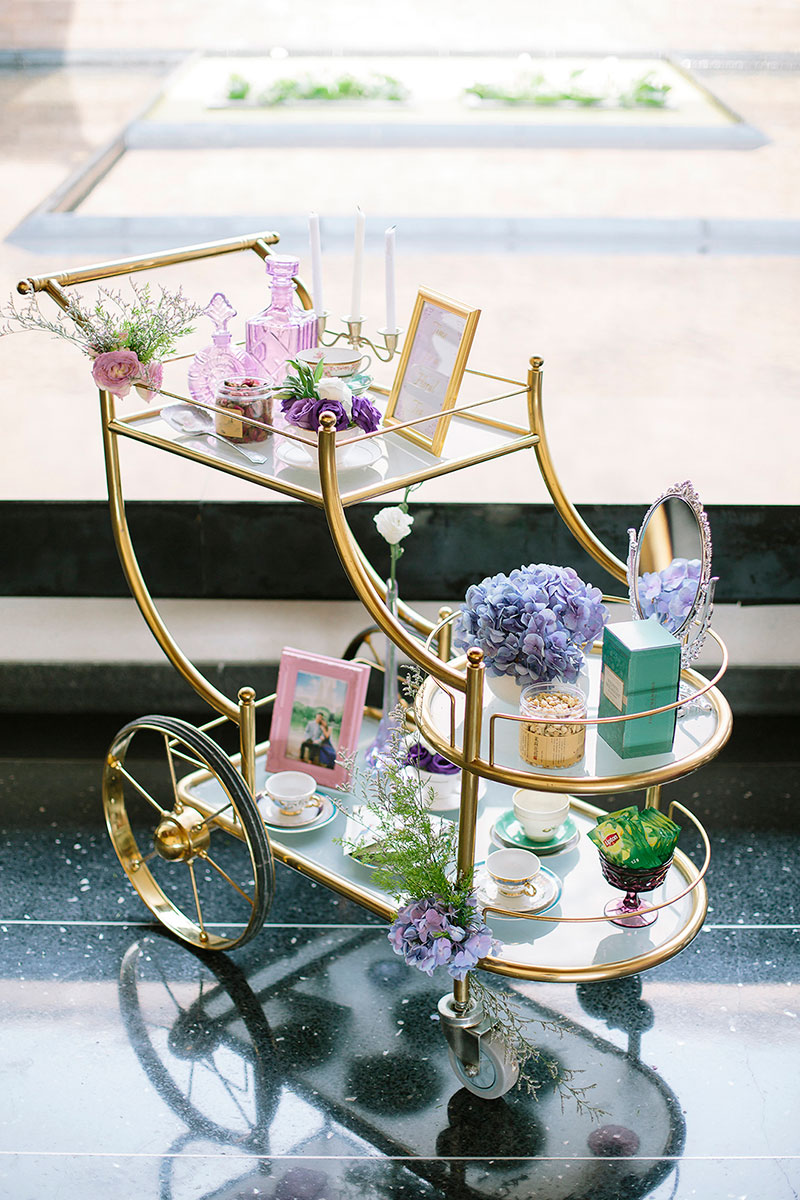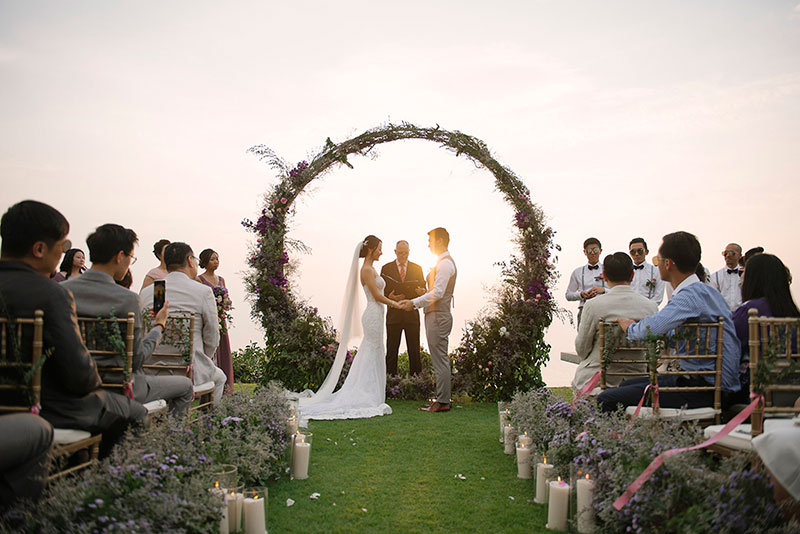 [Photos: Darin Images]
7) This Bride Designed Everything at Her Wedding
Because Cindy, the bride at this wedding, was a designer, she wanted to add a personal touch to ALL the elements at her wedding. So from start to end, she designed and planned everything, down to the last detail. She and her husband-to-be, Michael, even flew to Bali and checked out several venues before finding the perfect one. Being hands on paid off for the two because their wedding turned out to be an absolutely picturesque union.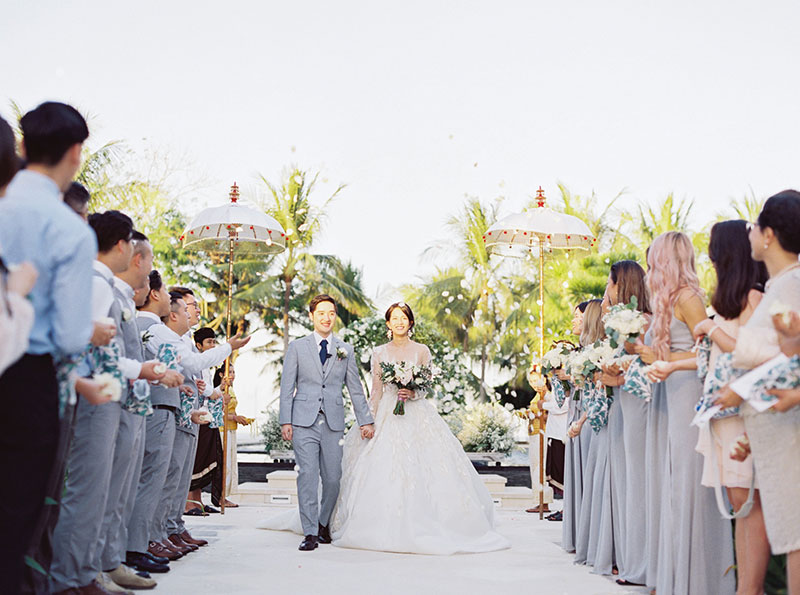 [Photos: The Stage Photography]
8) This Couple Surprised Their Guests with a Special Dance Number
If you and your groom-to-be have a special talent, flaunt it at your wedding! That's exactly what Nicole and Jonathan did at their wedding. Their guests were pleasantly surprised to see the couple setting the dance floor ablaze with their special performance. Since it's your day, might as well showcase your talents, right? It will be a night to remember for everyone.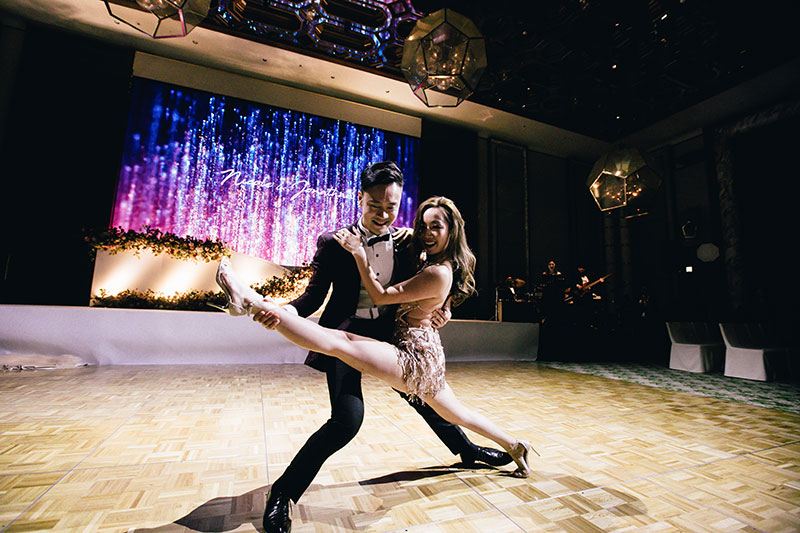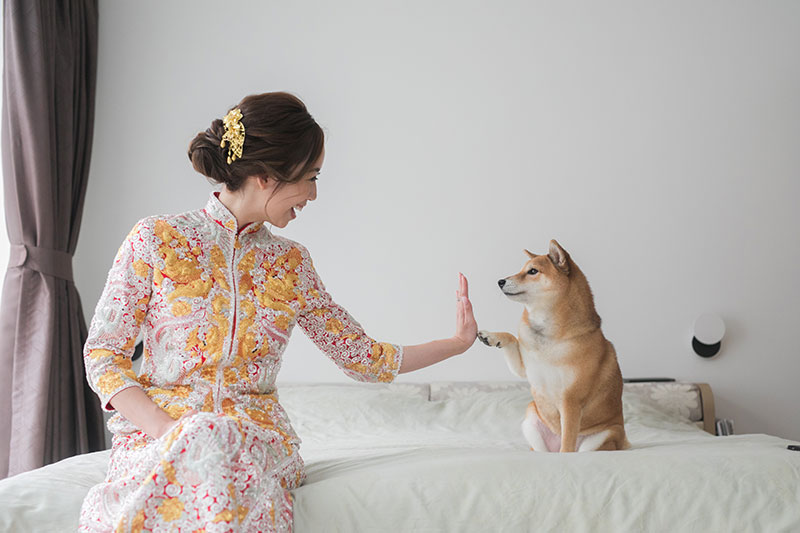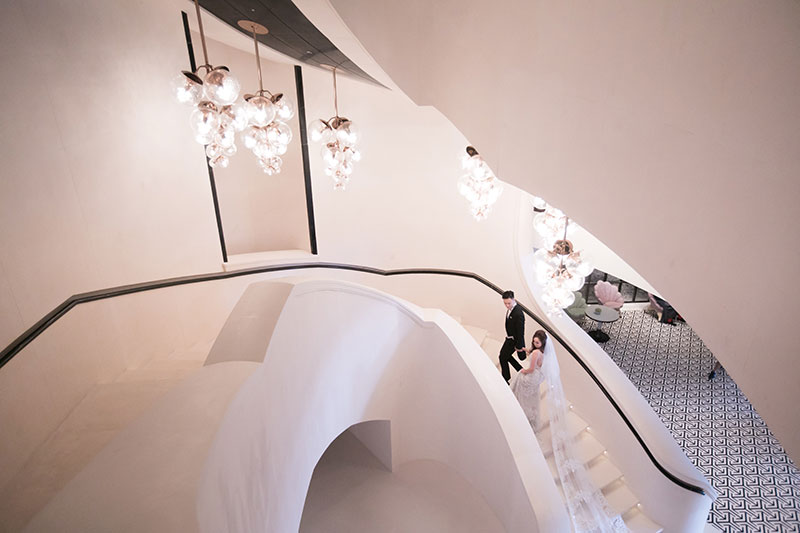 [Photos: Billy Onair Photography]
9) This Bride Wore 4 Gorgeous Gowns at Her Wedding
Who says you can only wear just one dress at your wedding? No one. So if you want to be extra stylish, like this bride, then go ahead and wear two, three, or even four gowns on your wedding day! Kean surely owned the aisle and the ballroom as she appeared in four gorgeous outfits throughout the day. You can check out all her looks below.
[Photos: Feel in the Blank]
10) This Couple Celebrated Their Heritage By Adding a Dragon Dance During Their Wedding
We love how Zoe and Vincent went all out to honor their cultural heritage. Aside from the elaborate Chinese decorations for their pre-wedding rituals, they included a dragon dance into the activities. It was not only such a fun sight, but also a very memorable one for the family. Taking extra care of how you incorporate traditions and heritage into your wedding will truly make your parents and elderly relatives proud, just like in this wedding.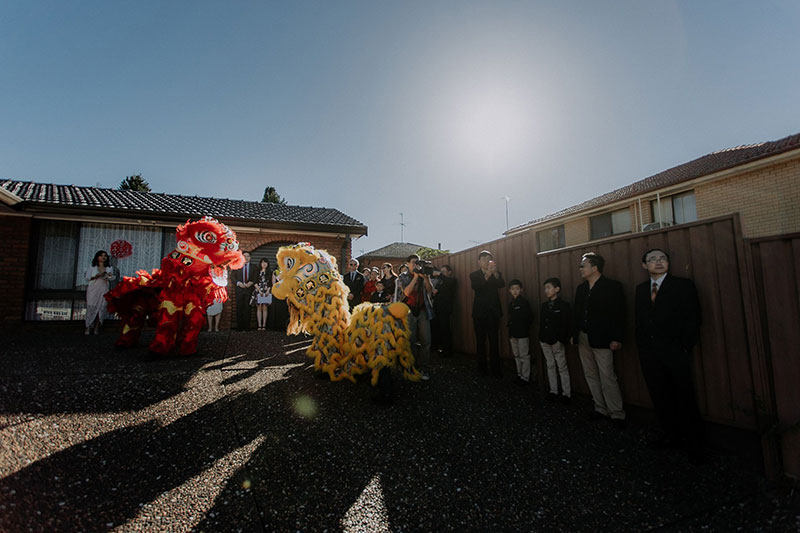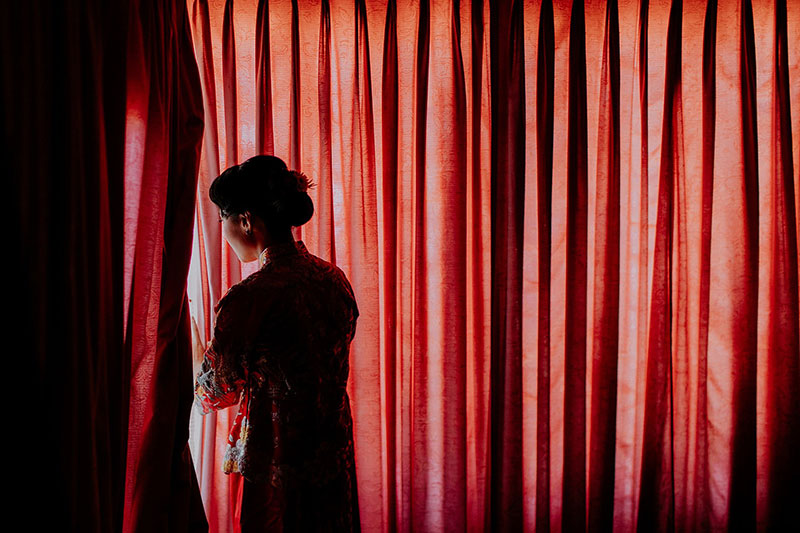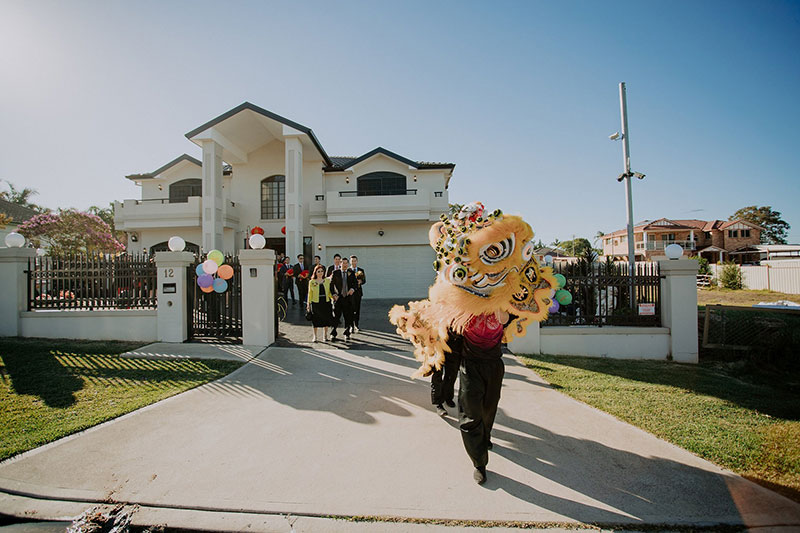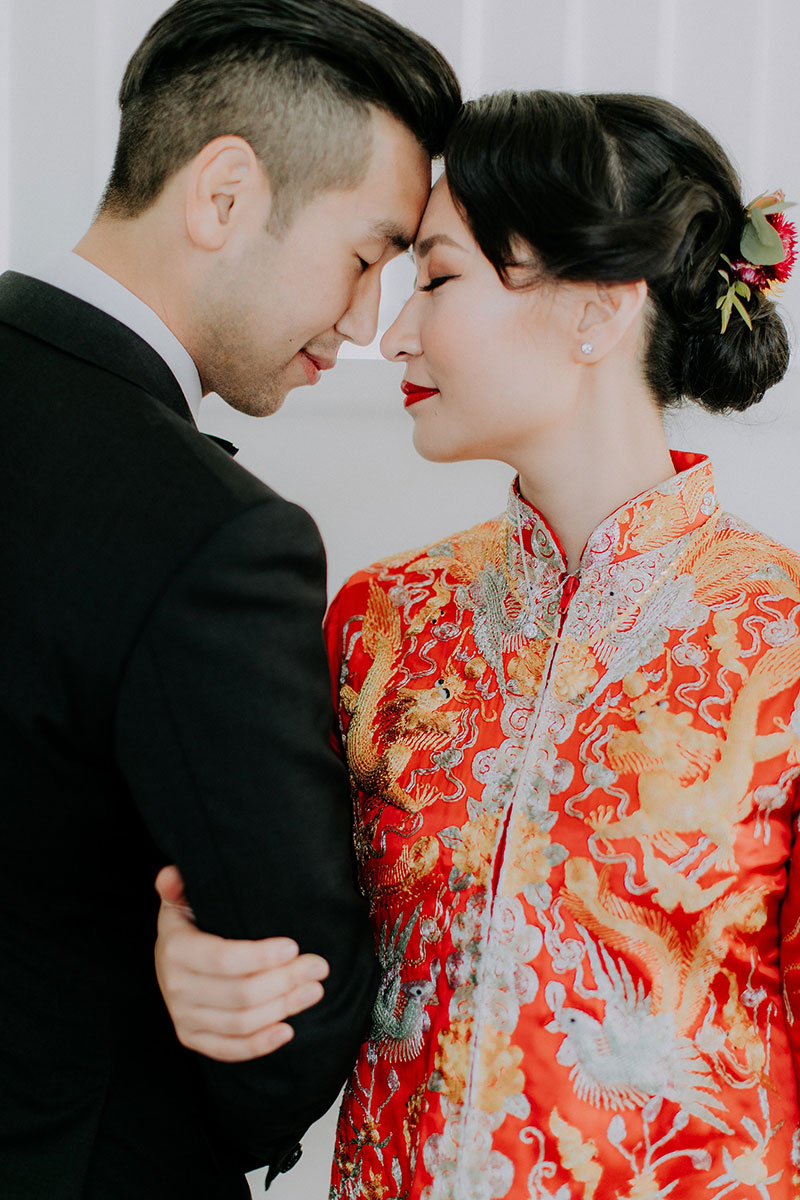 [Photos: Wedding Gallery Studio]
11) This Couple's Wedding was Like a Fashion Show
This stylish couple had a wedding with a unique reception at Space 27. Their union felt more like a fashion show, with the couple wearing modern ensembles and strutting their looks on a mini runway. The decorations at Space 27 were also just as fashionable, too! We love the originality of this wedding–hands down to these two!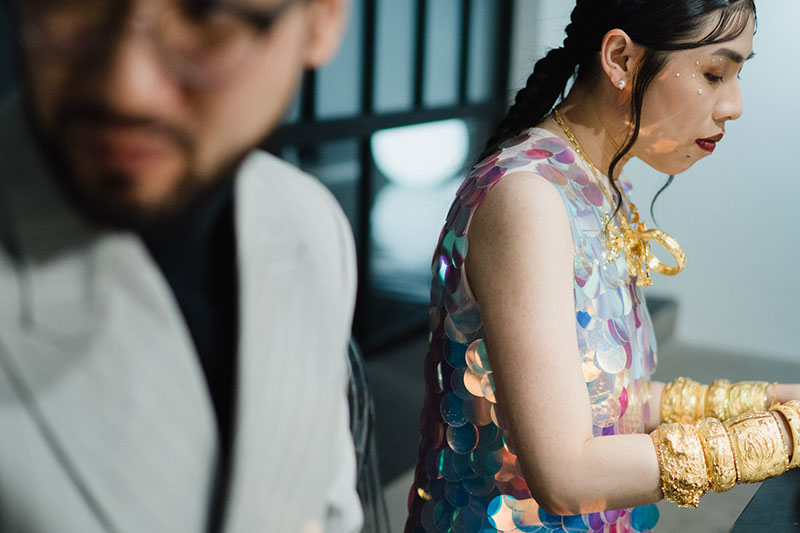 [Photos: Sophia Kwan]
12) This Bride Surprised Her Groom with a Performance from Rubber Band
For their wedding day, Regina, the bride, wanted to surprise her husband, Kevin, to make their day an even more memorable event. She secretly planned for Rubber Band, one of Kevin's favorite bands, to come out and play a few songs during their wedding banquet. The look on Kevin's face says it all! Kudos to Regina for making the wedding an extra special day for Kevin.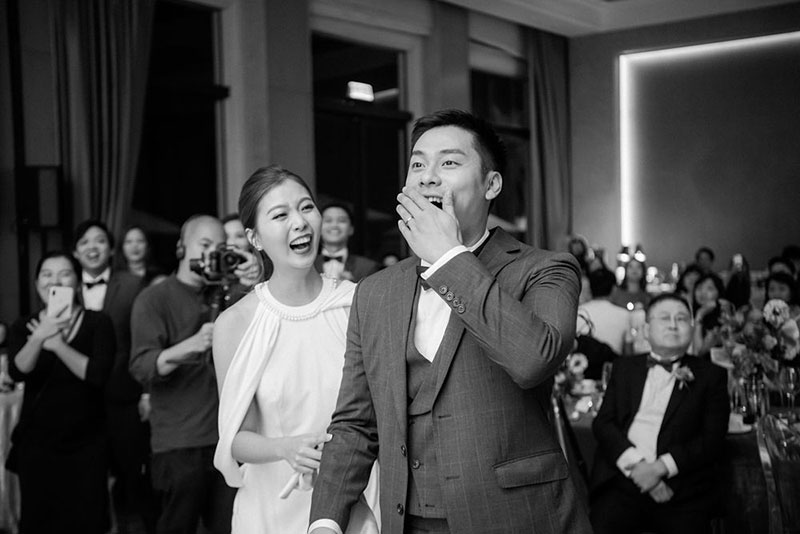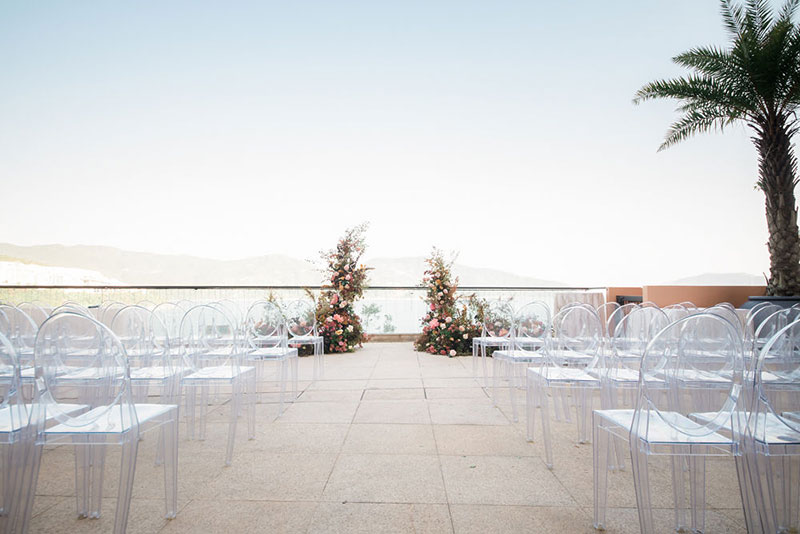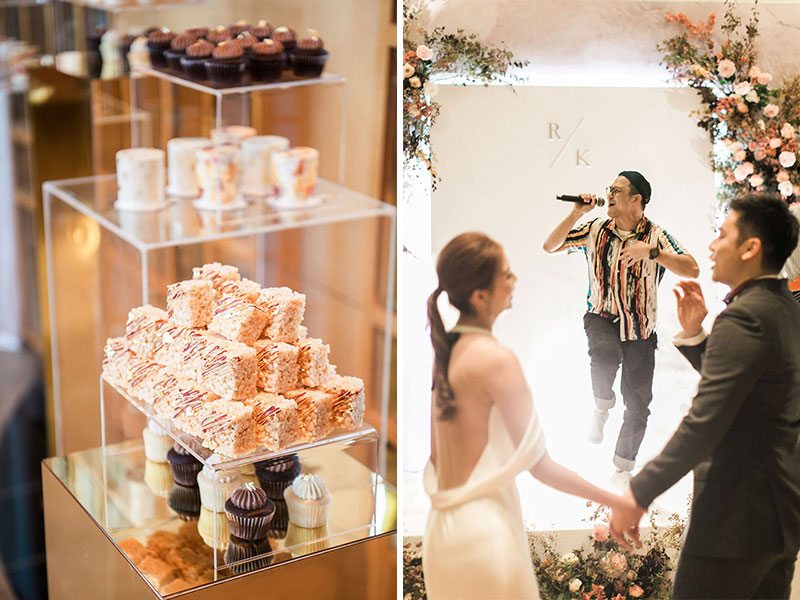 [Photos: Jada Poon Photography]
13) Alpacas Arrived at This Couple's Intimate Wedding
When Nikki and Simon got engaged, Nikki knew she wanted an intimate wedding in Japan. Not only that, she wanted to add more character to their union with the addition of alpacas during their ceremony. These creatures turned out to be such adorable guests at their wedding day and all their guests enjoyed taking photos with them afterwards! These little quirks or unique additions will make any wedding stand out.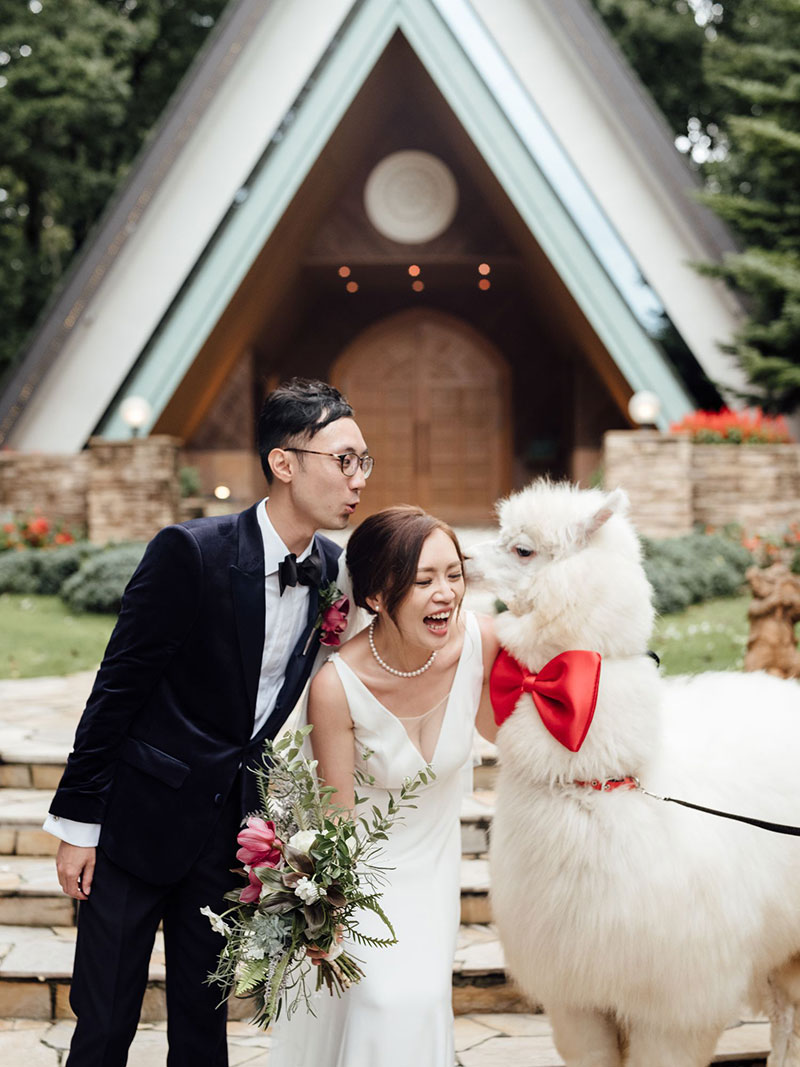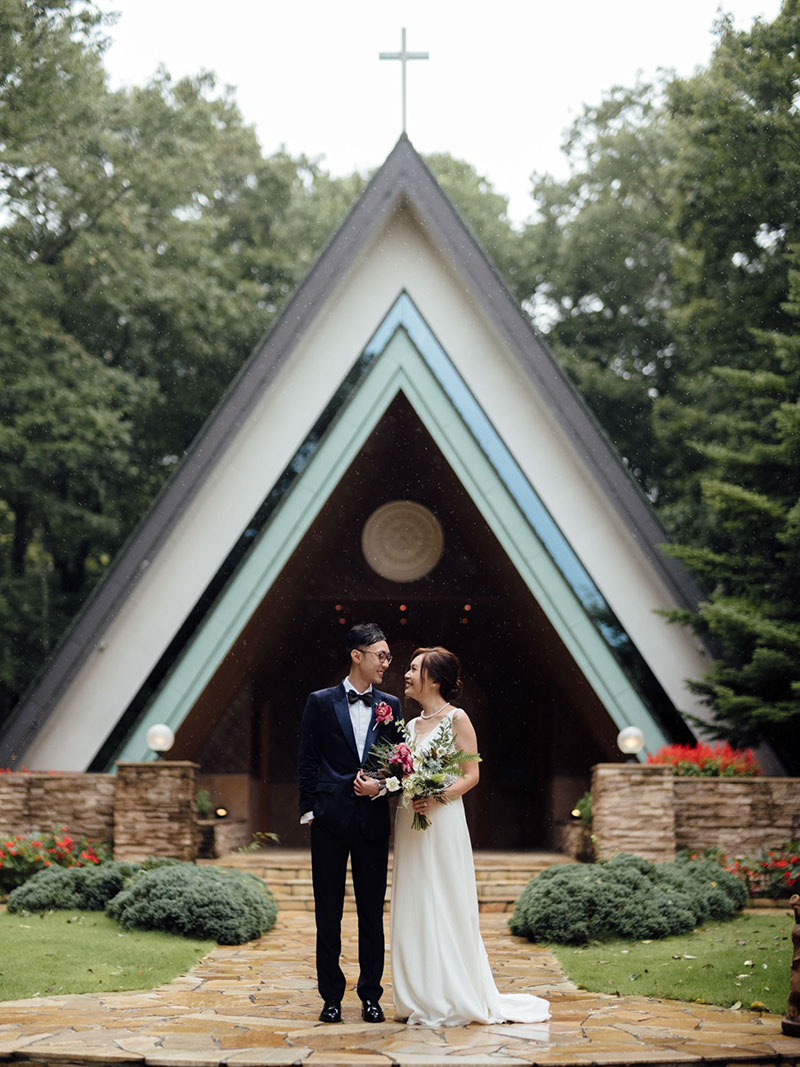 [Photos: Lauhaus.co]
14) This Couple Wed on The Star Ferry
Have you ever thought of tying the knot on a ferry? Sinling and Lok, surprised us by saying "I do" on a ferry boat–how cute is that?! We think this unconventional choice of venue really challenges other soon-to-weds to be creative! They also took shots all over Hong Kong, which showcased local elements from the city. There's no limit to what you can do for your wedding. You can choose do do what you've always dreamed of, no matter how different it may be!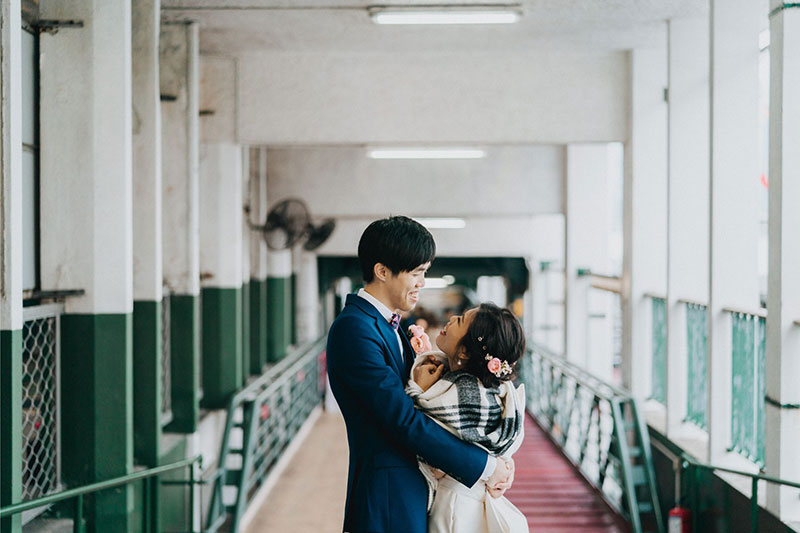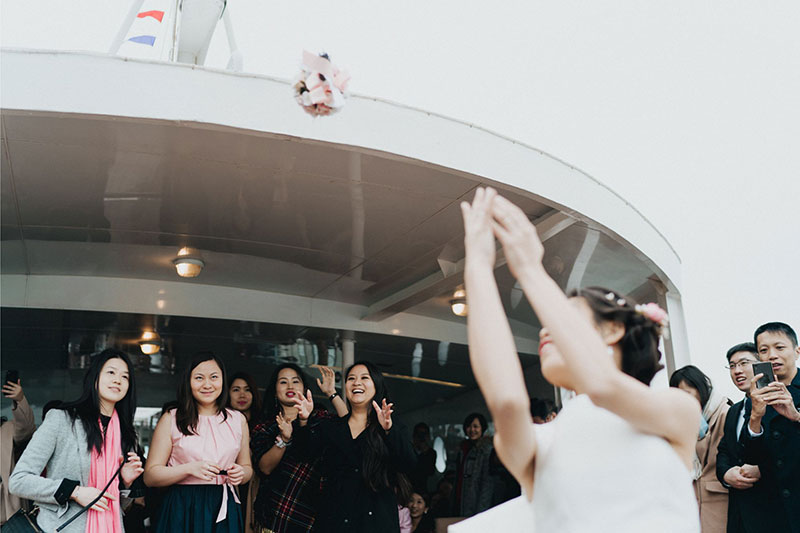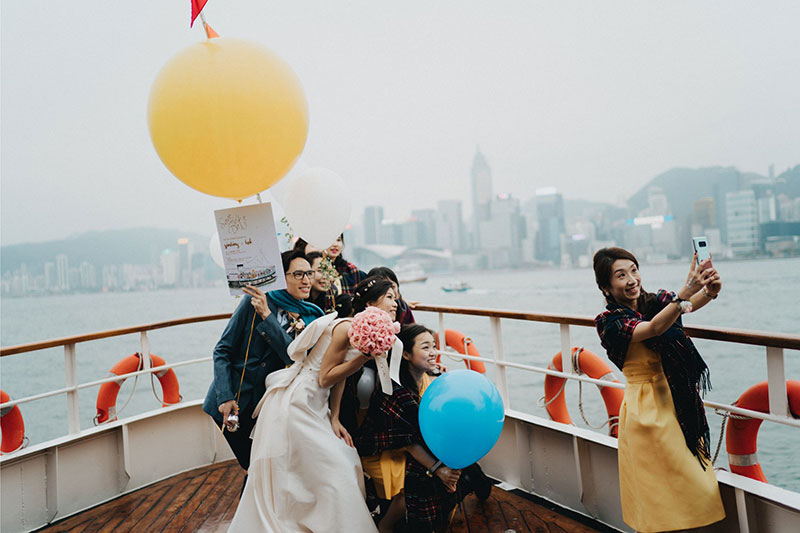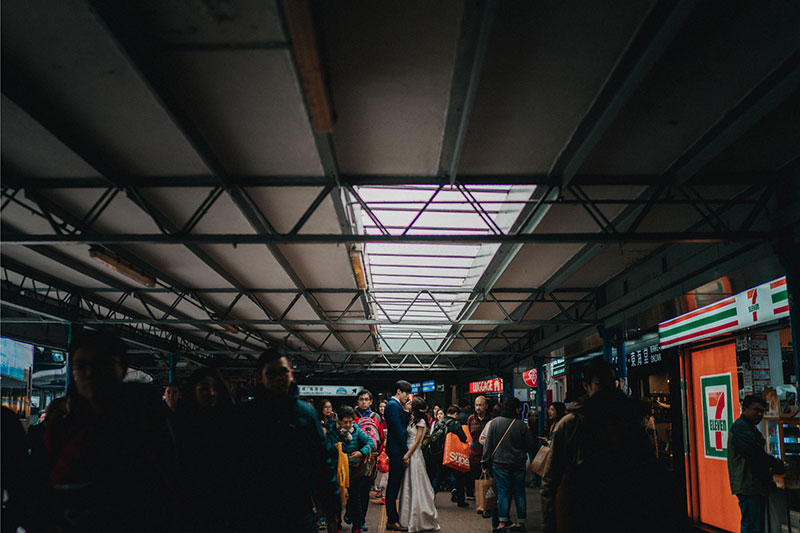 [Photos: Terralogical]
15) This Bride Wore 5 Outfits at Her Wedding, Including a Chic Jumper
If there's no limit to what you can do and where you can wed, then there's also no harm in wearing a jumper to your wedding. This cool bride, Cindy, married the man of her dreams, Man Lung, in a chic jumper. Apart from her jumper, she donned 4 other gorgeous outfits at her wedding making all eyes drop every single time. This bride surely went all out with her outfits–and we loved all of them!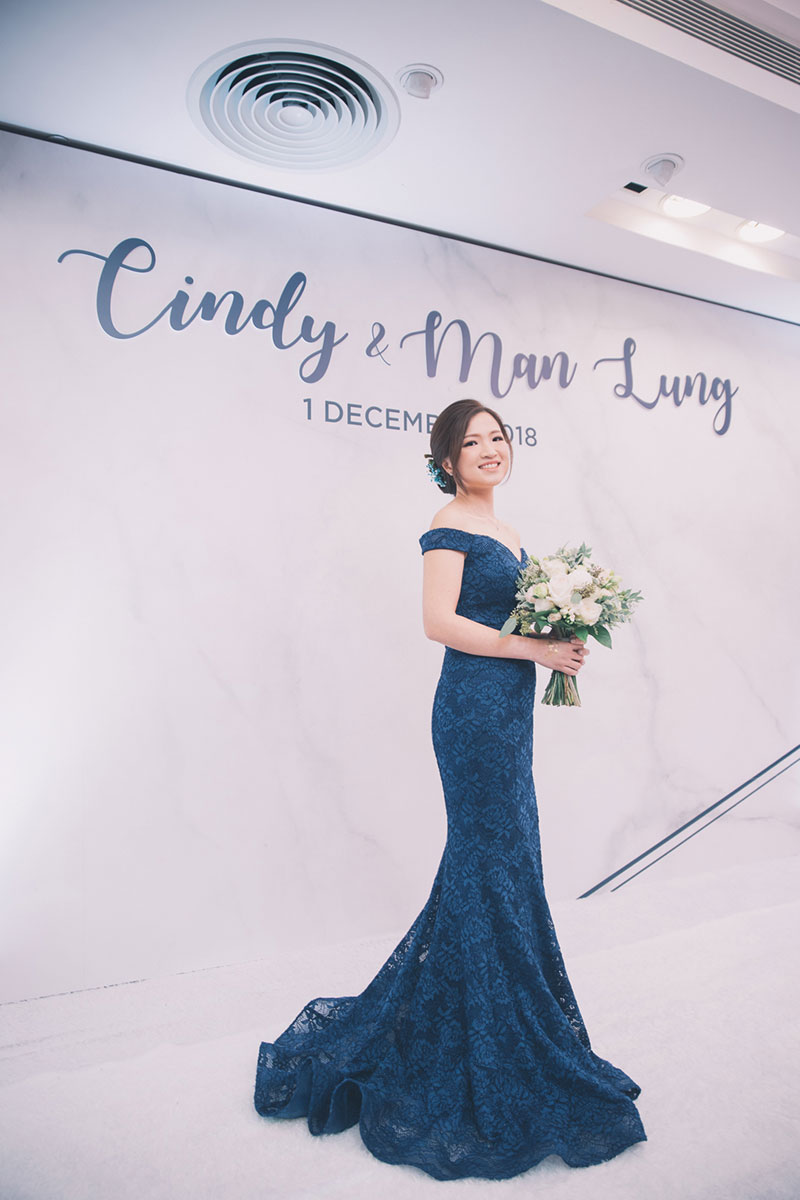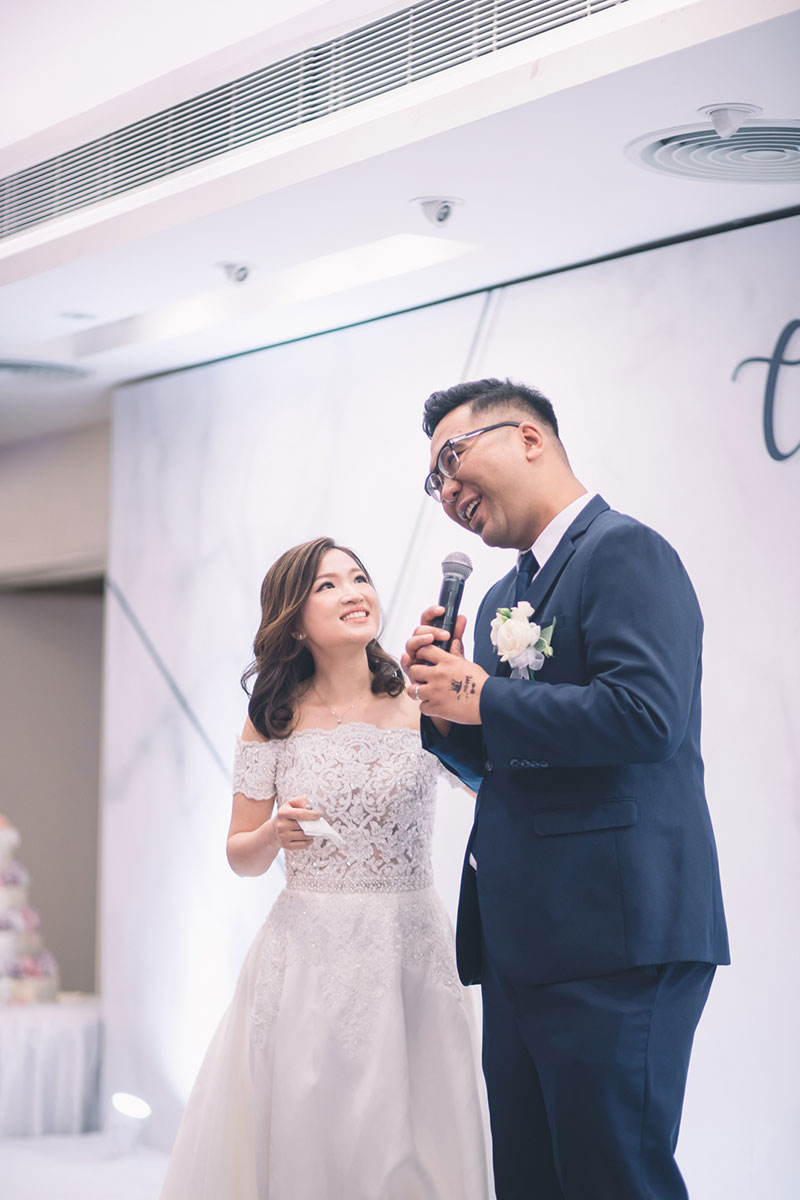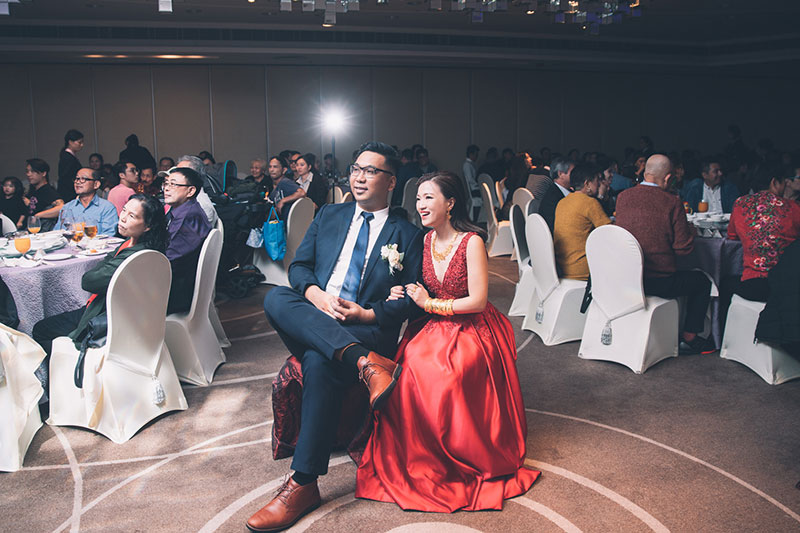 [Photos: My Memory Wedding Production]