And so our love for red–and all hues within its the spectrum–continues to storm the website with tantalizing beauty that we know you will love, too! We have a roundup of 15 gorgeous red-toned bouquets for you, today. See how you can make your bouquet stand with this captivating color.
(1) Vibrantly Red
All-red always works! The solid color pops out instantly and will be the eye-catcher of the night.
Twigs and Posies | Jenna Henderson
(2) Crimson Red with Warm Orange and Yellow Hues
Adding some warm hues of orange and yellow alongside crimson flowers result in an inviting bouquet.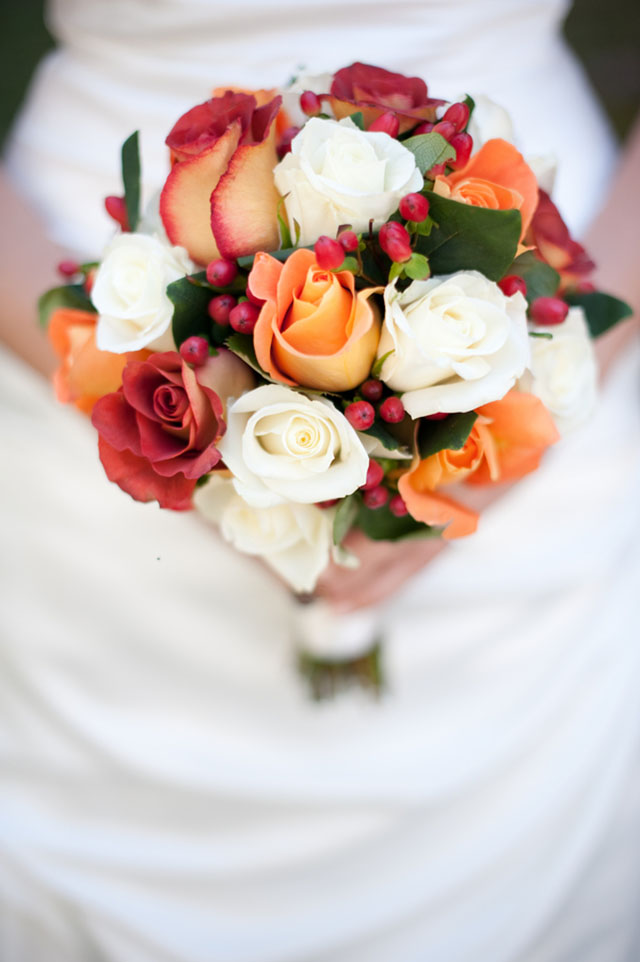 Kate Osborne Photography | Spindle Photography | Alisha Crossley Photography
(3) Sangria Red with Delicate Peach Pastels
Transform a predominantly sangria bouquet into a delicate mix of pastels with peach fillers and more greens.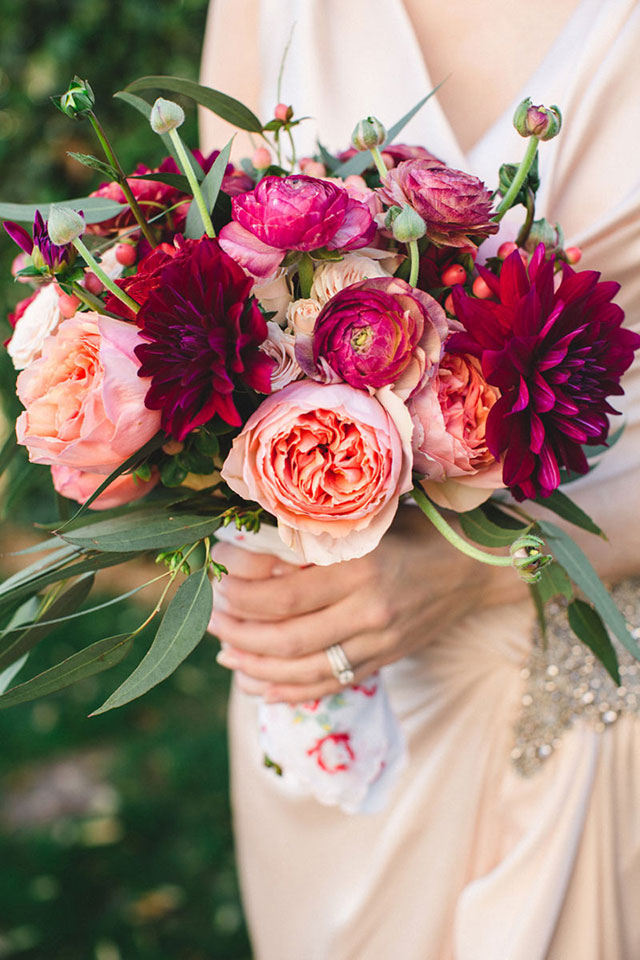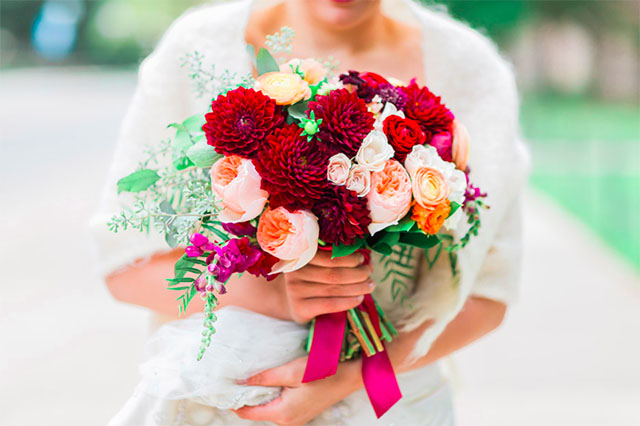 Izzy Hudgins Photography | Abby Rose Photo
(4) Wine Red with Sweet Hints of Pink and Blush
Hints of pink and blush will give that sweet look perfect for a relaxed outdoor wedding, or a chic ballroom reception.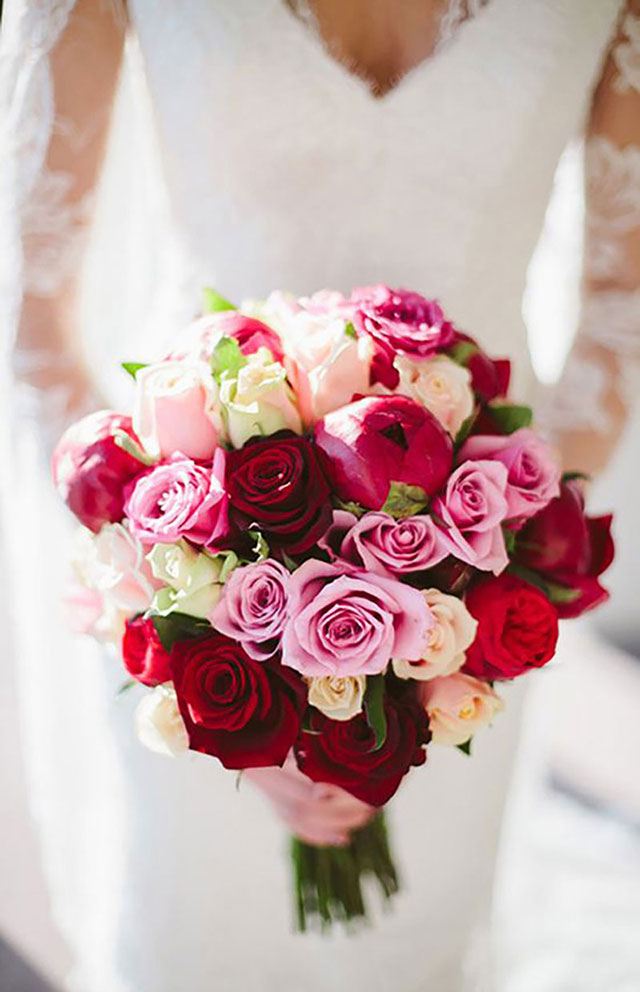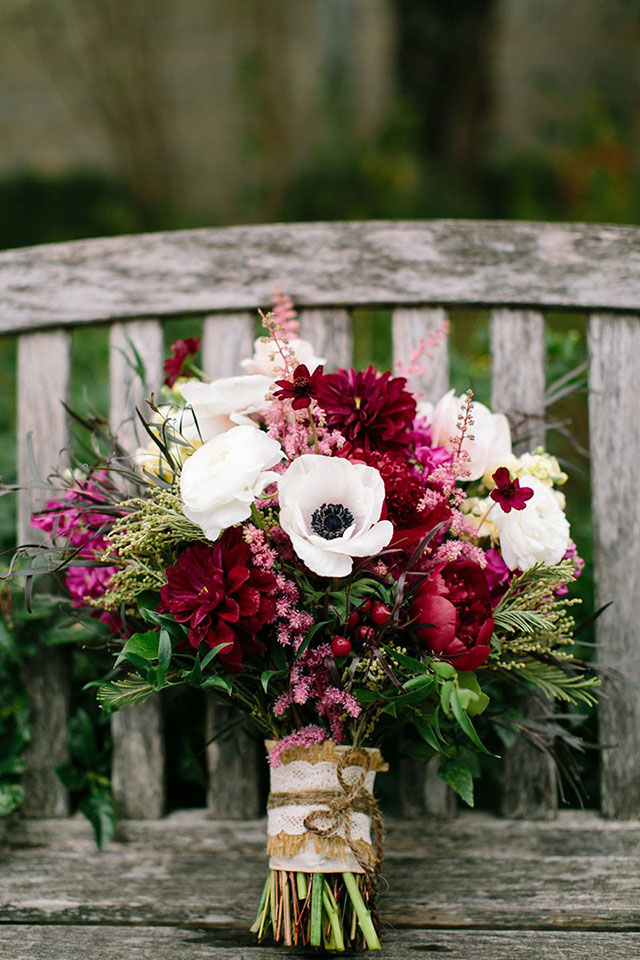 Ginger & Mint Photography | Stylish Mods
(5) Maroon Red with Luxe Purple or Violet Tones
Make way for some luxe tones of purple and violet an air of extravagance in your bouquet! Do you see the opulence the color combination brings?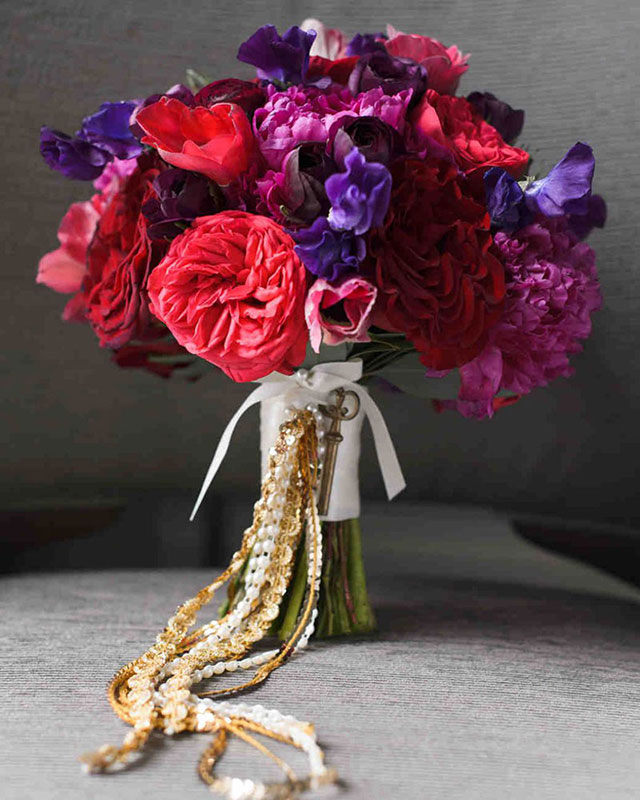 Arista Photography | Weddbook | Averyhouse
(6) Deep Burgundy
Finally, you can't go wrong with a deep burgundy bouquet. This dark hue adds a flare of drama and mystery to your entire look!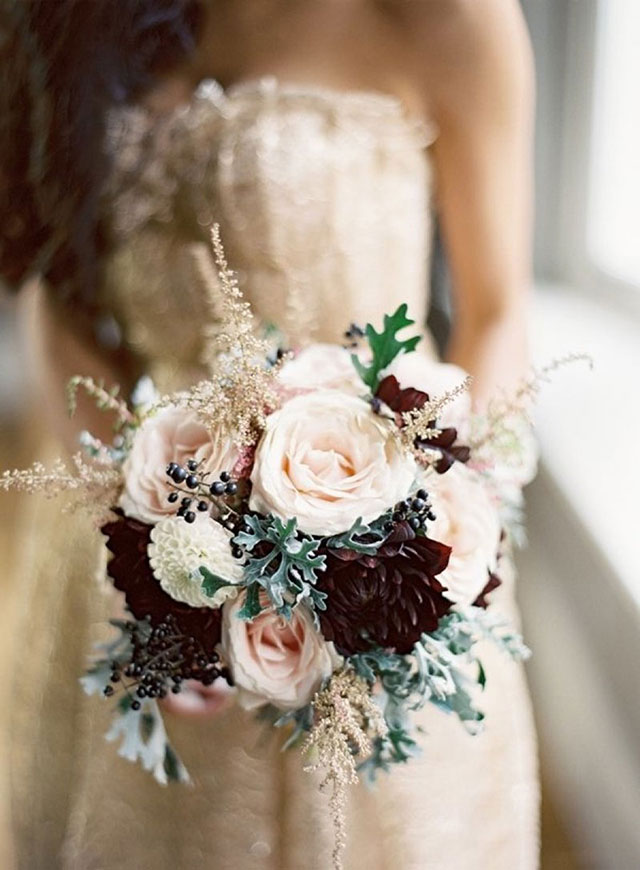 Carrie Patterson Photography | Edward Osborne Photography | Lauren Scotti 
Which color combination do you fancy? We love them all and we can't seem to decide with tops the charts. So, we will leave you to decide!