You're working with a really tight wedding budget, but you don't want to have bare-looking ceremony and reception venues. What is a bride to do? Well, you can start off by reading today's article! Yes, we have the answers to your dilemma. We talked to expert florists and asked them for some advice on the matter and they've given us (and YOU) really helpful tips when it comes to saving cost on floral decoration. So, worry no more and listen to the wise words of these stylists now!
Angela's Floral and Wedding Design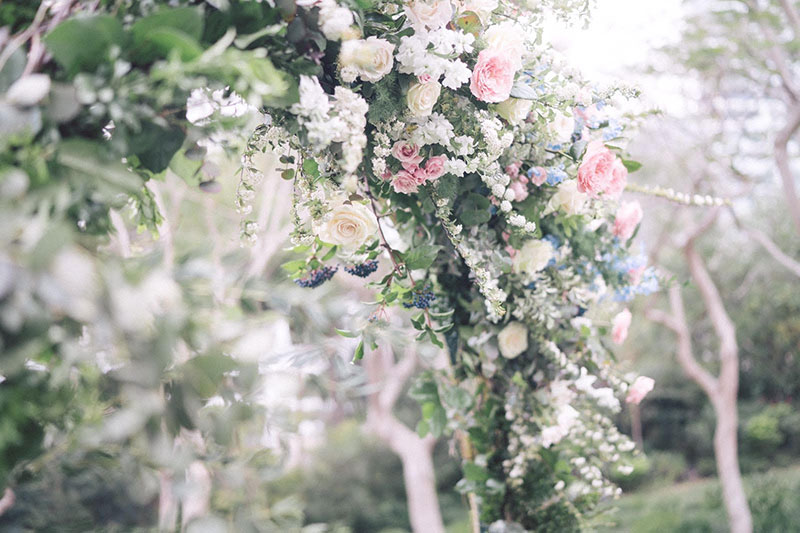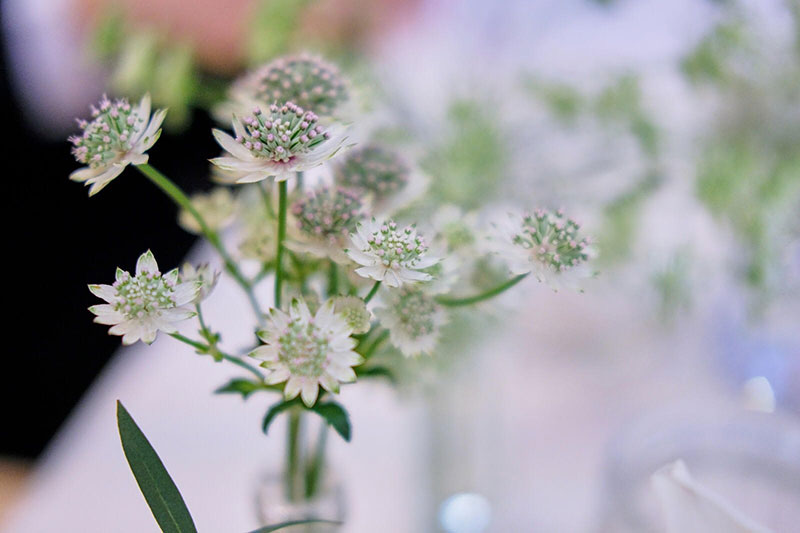 You don't need to use a lot of flowers in the arrangement. Select a minimal amount of big flowers with lots of seasonal greeneries, plants, or herbs, like Eucalyptus. These are very fresh greens and they smell good, too.
We always suggest to our clients to re-use outdoor wedding ceremony flowers for banquet decorations.  For example, the flower pillars can be moved to the stage. The chair flowers can also be rearranged the as the dining table centerpiece. This avoids duplicates of decor that spikes up the cost.
The dining table centerpiece could be one of the highest cost decor in a wedding. One way to lower the price is to use many tiny vases with one or two stems of seasonal flowers or greeneries alongside tea candles in lieu of one big flower arrangement. This will definitely bring down the price tag!
Flos On the Folk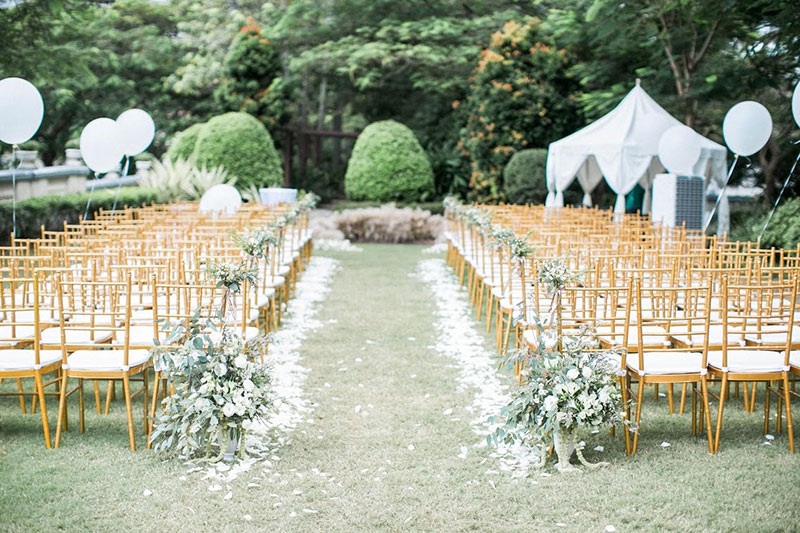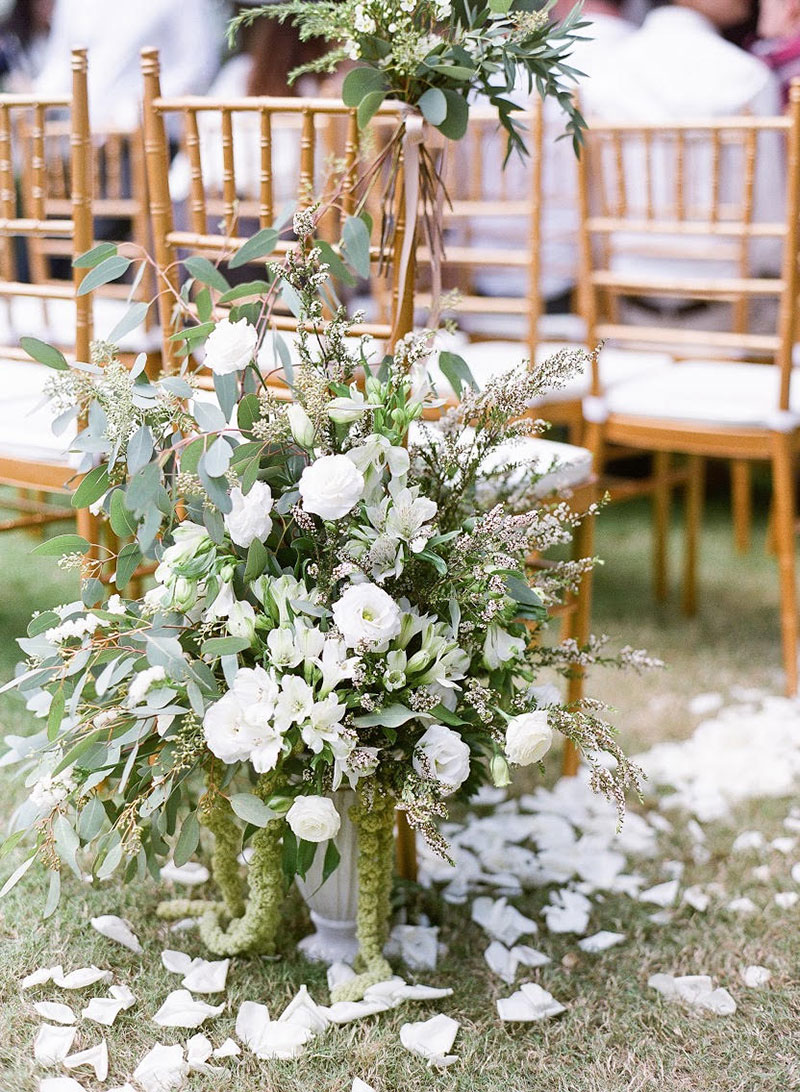 [Photos: Jada Poon Photography]
Discuss your budget and specifications with the florist at the onset. Your florist also needs to know all the guidelines–such as style and color palette–as early as possible. It would be great, too, if you allow some creative freedom to your florist for as long as it fits your budget.
Consider green or non-floral decoration as an alternative. Want to break away from the tradition and cut costs? Try an arrangement full of greenery instead of flowers. It can achieve the look at a lower cost without sacrificing style.
Pinterest is popular go-to site among brides-to-be nowadays, yet do avoid asking the florist to replicate the exact flower arrangement in reference photos. Instead, look into the references carefully and try to find out why you like them. Then the florist can arrange the flowers according to your feel and have the chance to use seasonal flowers in an economical way.
Petite Petals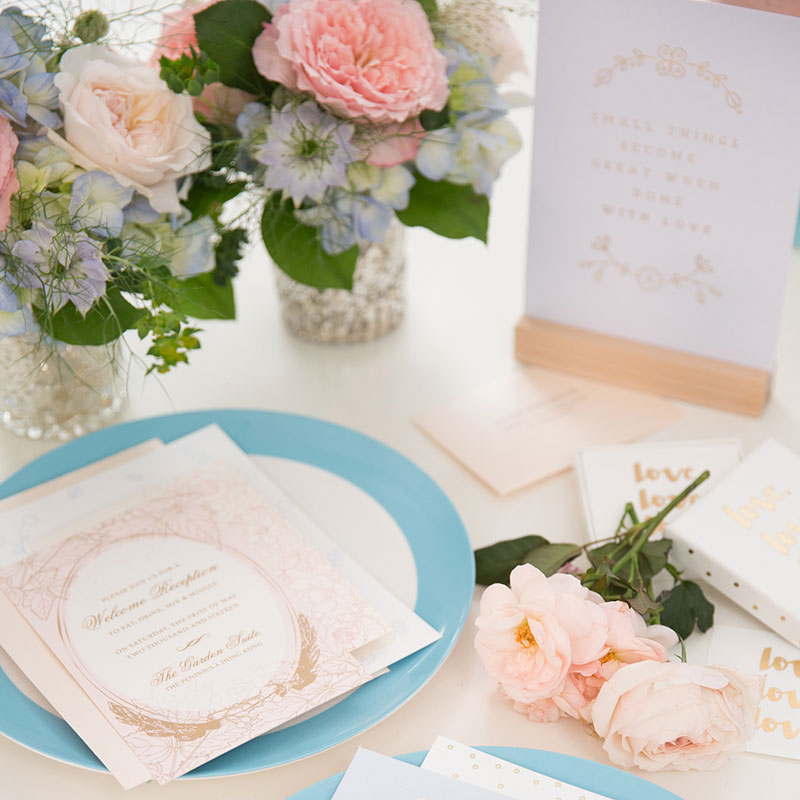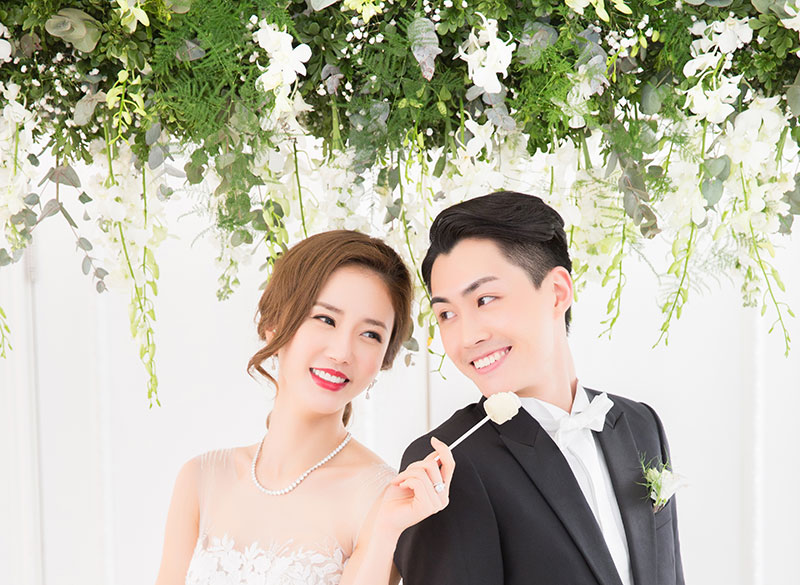 For brides who still prefer more flowers for the table centerpiece and are working with a budget, try using Hydrangea. Nowadays you can get good quality hydrangeas from many origins including Holland and New Zealand with the best colors and size. Kenya also ships in very good quality with basic colors that are slightly less pricey. Otherwise, China may also be a source with acceptable quality and very competitive pricing.
Most of the time, couples want to have a romantic dinner setting. Instead of going all out on flowers, try investing in some nice vintage looking tumblers. Then, you can  go for bargain deals for other decor and just do a simple bouquet in the middle. You can also add plenty of pillar candles on the dinning table to complete the look. This way, you can surely transform the place without having to spend a hefty amount on the floral pieces.
IAMFLOWER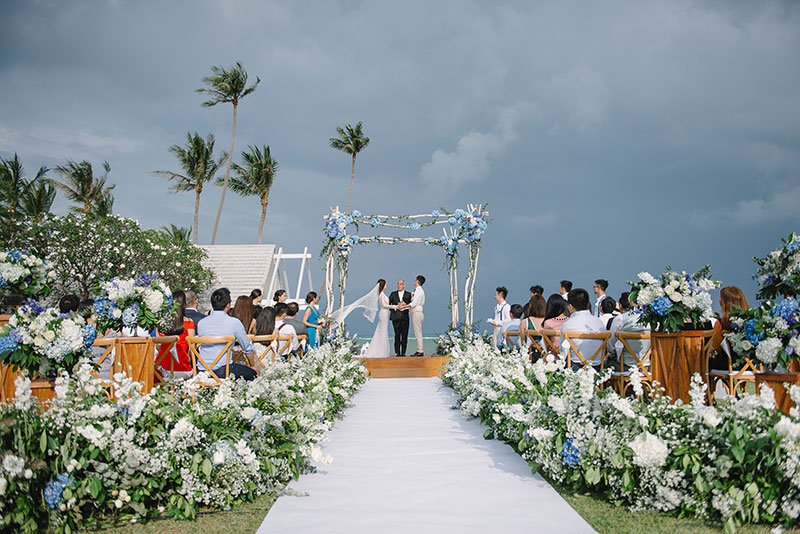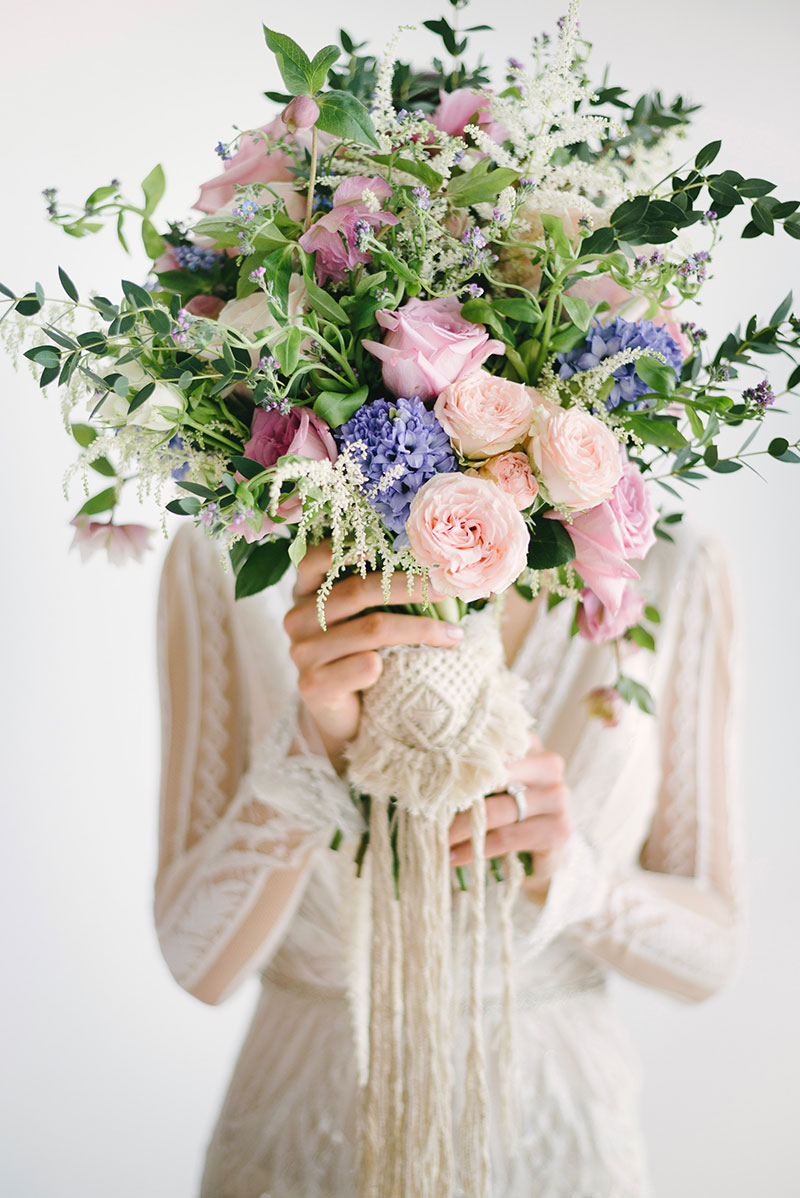 Most couples want the whole wedding to be fabulous. But if you have a limited budget or you're trying to save on cost, you should not spread the budget on too many items. This will make the whole event look average. Know your theme and style first. Then, focus the big budget on one main item that you want as the star of your wedding, such as ceremony arch or the reception centerpiece.
Try to use the local flowers or the flowers in season so that they're easy to source. These will also cost less and you'll have more choices.
KOZI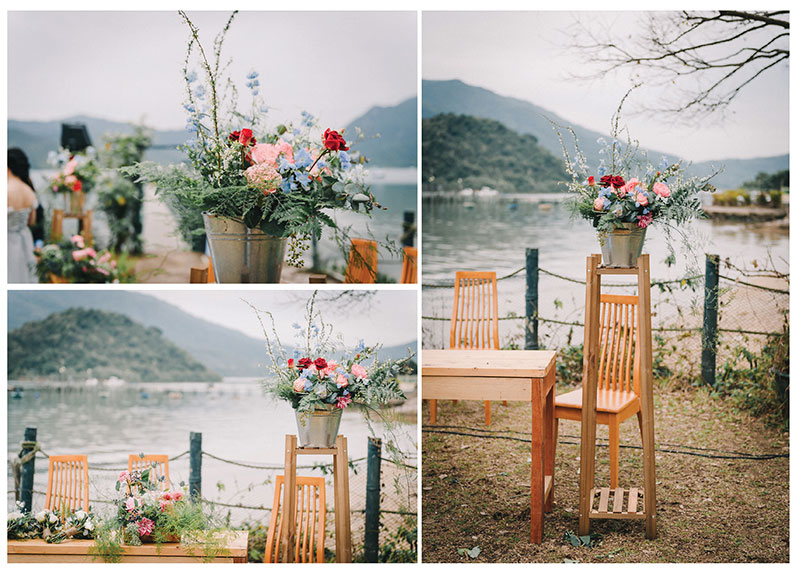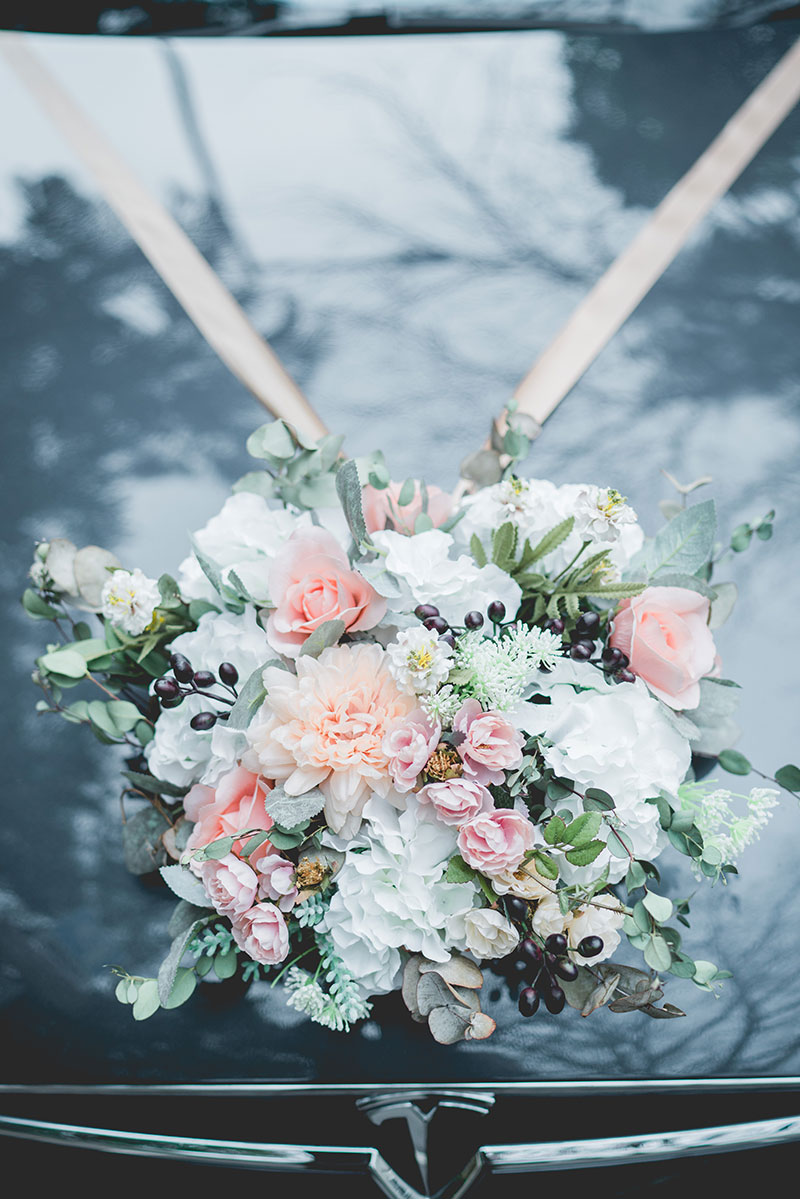 Instead of using heavy and bulky props or flower containers, go for something light and portable. This is especially great for outdoor weddings. You can use mats, cushions and baskets as decor. Not only are these easy to move around and reuse, they're also less costly.
Consider using silk flowers instead of real flowers because these cost much less. Today, you have a wide range of of high quality silk flowers to work with. These look very similar to the fresh flowers and are more durable since they are waterproof and flexible.
Bunny Garden
You can rent ready-made silk flower arrangements from a professional florist and just ask you bridesmaids to pick these up and place them in the venue. You can ensure better quality and it save you time from setting up on your own.
If you want to further cut your expense down, you can rent silk flowers without arrangement. Then you can customise more too. Sometimes you need to choose this because bigger items cost more for logistic, so you rather arrange yourself, for example, the ceremony arch. Just don't forget to return the flowers in good condition.
Do you now know what you need to do? Then off you go back to planning the biggest day of your life. You're welcome.