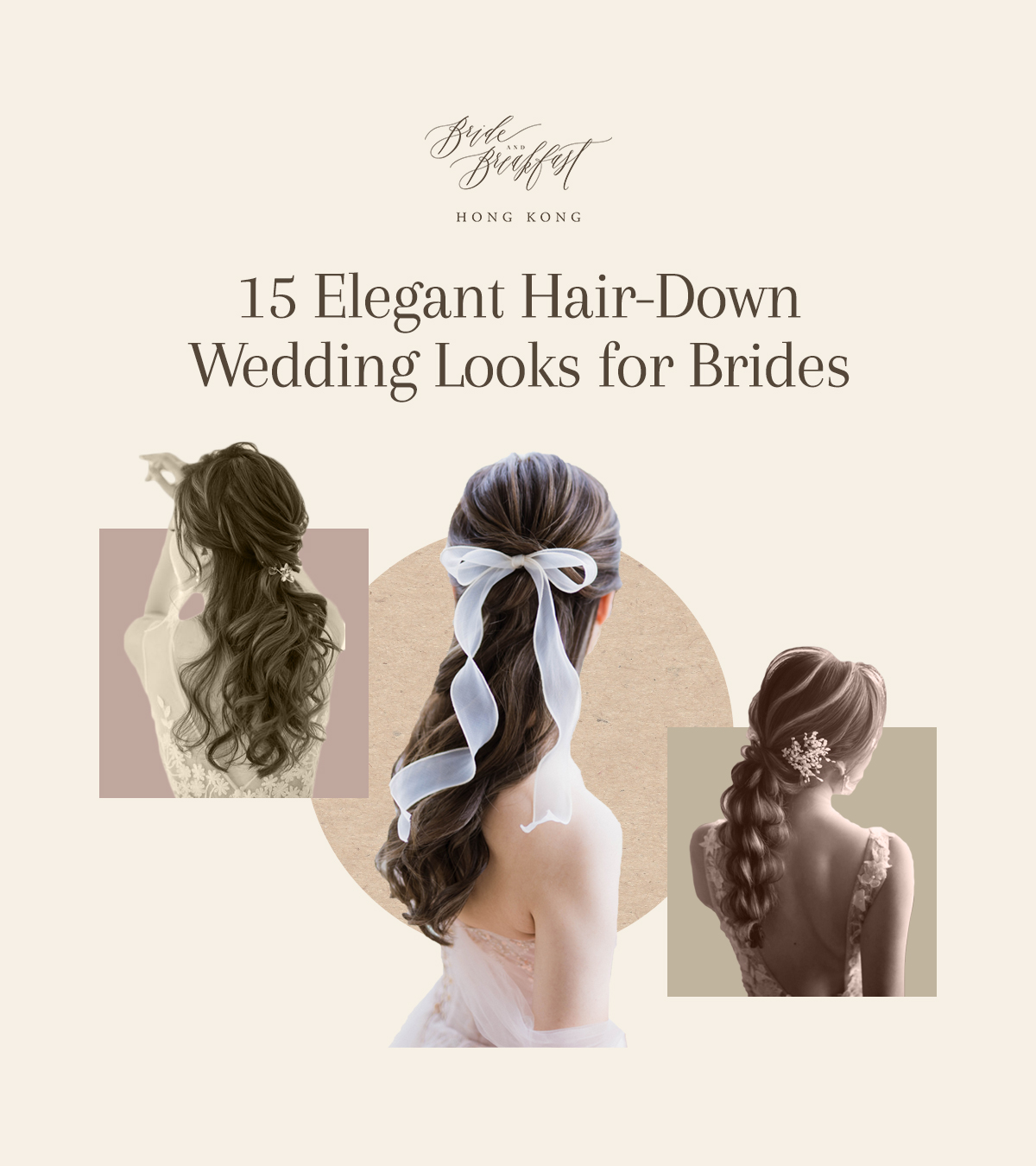 Who wants to leave their hair down on their wedding day? If you have beautiful locks you need not hide your hair in an up-do on your wedding day. You can leave your hair down and show off your tresses! You can keep your hair sleek and straight with a simple accessory if you're going for a modern look. On the other hand, big curls will best suit a romantic bridal look.
There are many other hair-down styles you can consider for your wedding day look! And to give you a head start, we rounded up some elegant looks from our partner vendors, Joman Wedding, Ms Makeup, Ringoworkshop Image, Carmen Tsang Makeup, CherrieZ Bonbon Makeup Workshop, and Wing Liz Makeup. Get inspiration from these 15 looks now!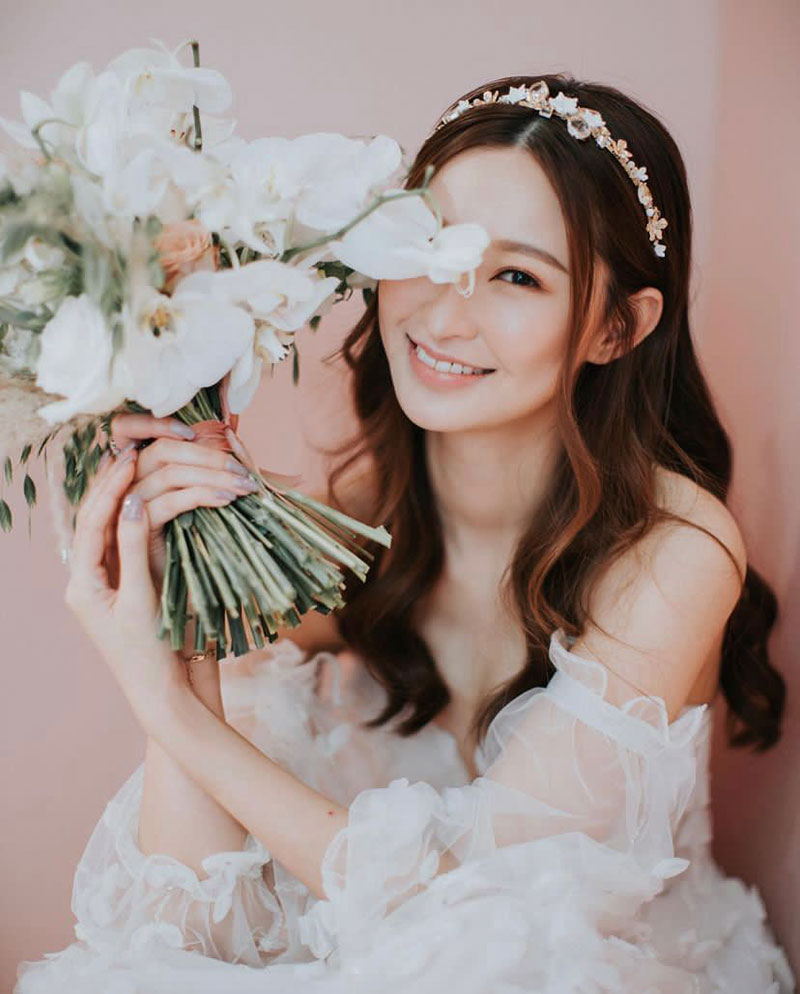 Look by: Joman Wedding
Romantic big waves are filled with a gentle and sweet feeling, shares Joman Wedding. Add a headdress that is embellished, and a wavyhair-down look suddenly exudes the charm of a goddess.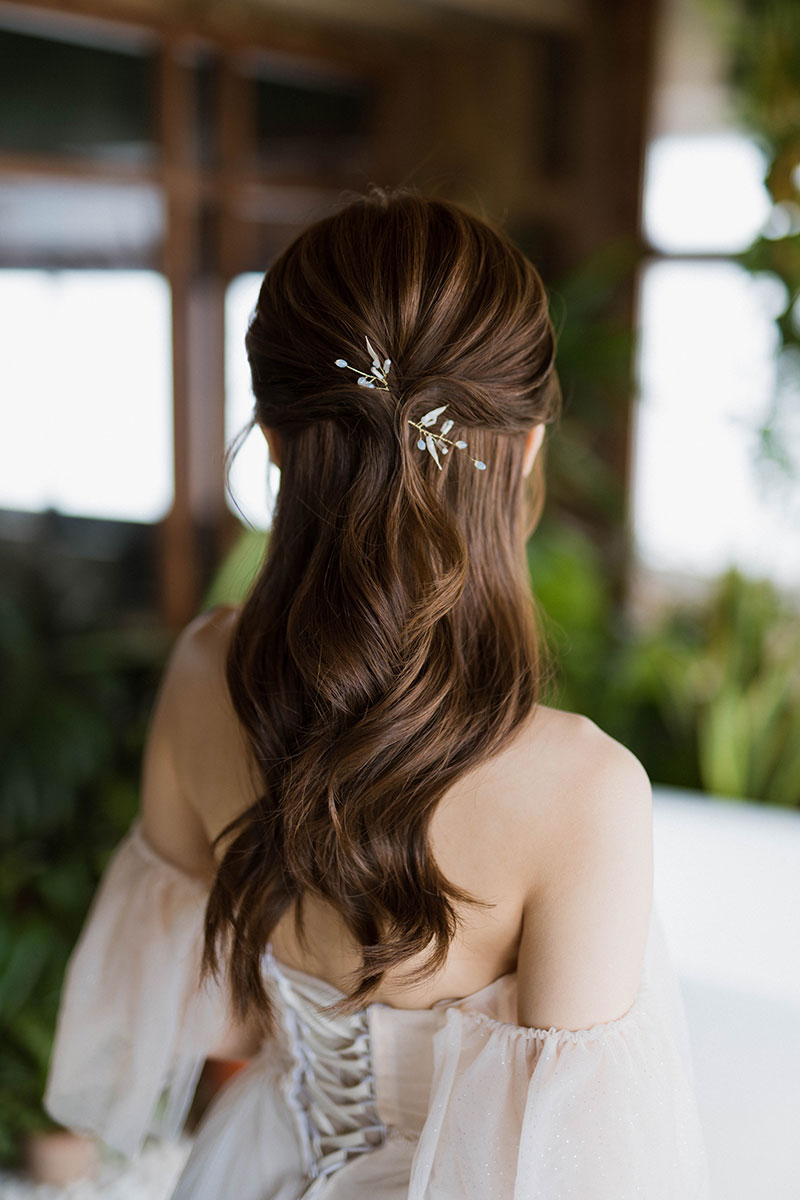 Look by: Ms Makeup
Ms Makeup says you can achieve an extra elegant hair-down look with long curls or waves and an accent hairpiece. In this look, the hair is simply held back by a minimalist hair accessory–it looks effortless and chic.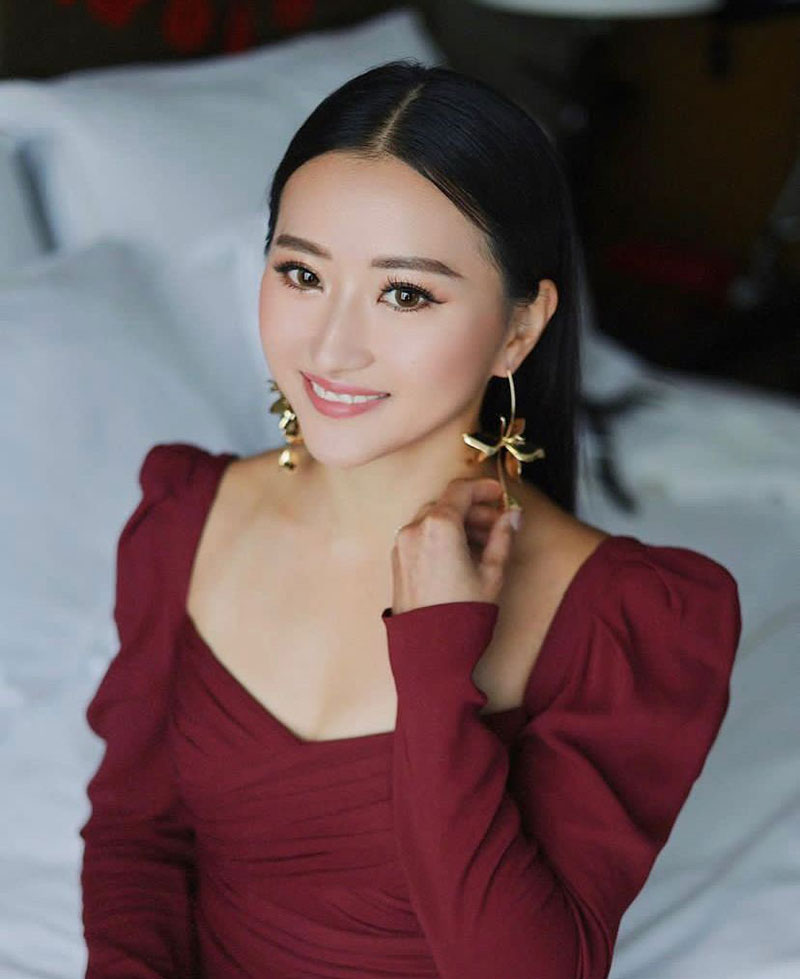 Look by: Joman Wedding
If a bride's hair is straight and obedient, keeping the looks sleek will be extra fashionable. The simpler and neater the hairstyle, the more youthful and stylish it will be, claims Joman Wedding.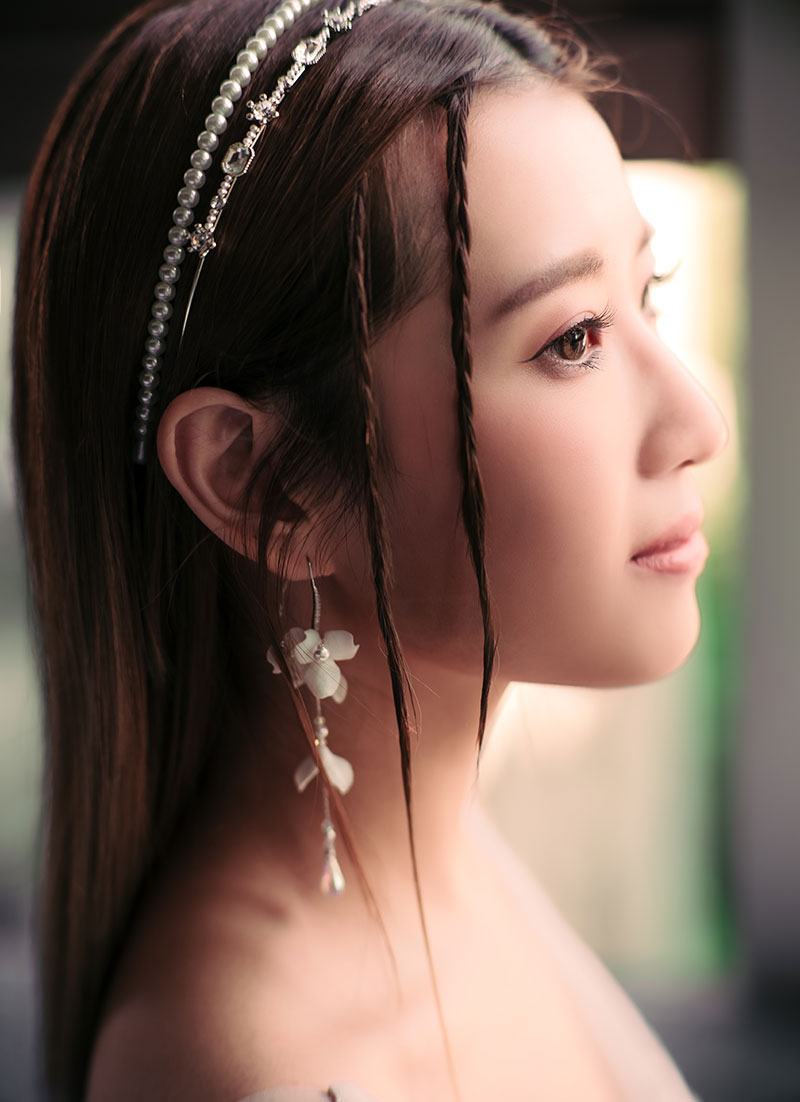 Look by: Ringoworkshop Image
You can enhance any hair-down look with string-like hair delicately falling onto the face. Ringoworkshop Image says this look is romantic and works well with or without adding hair accessories.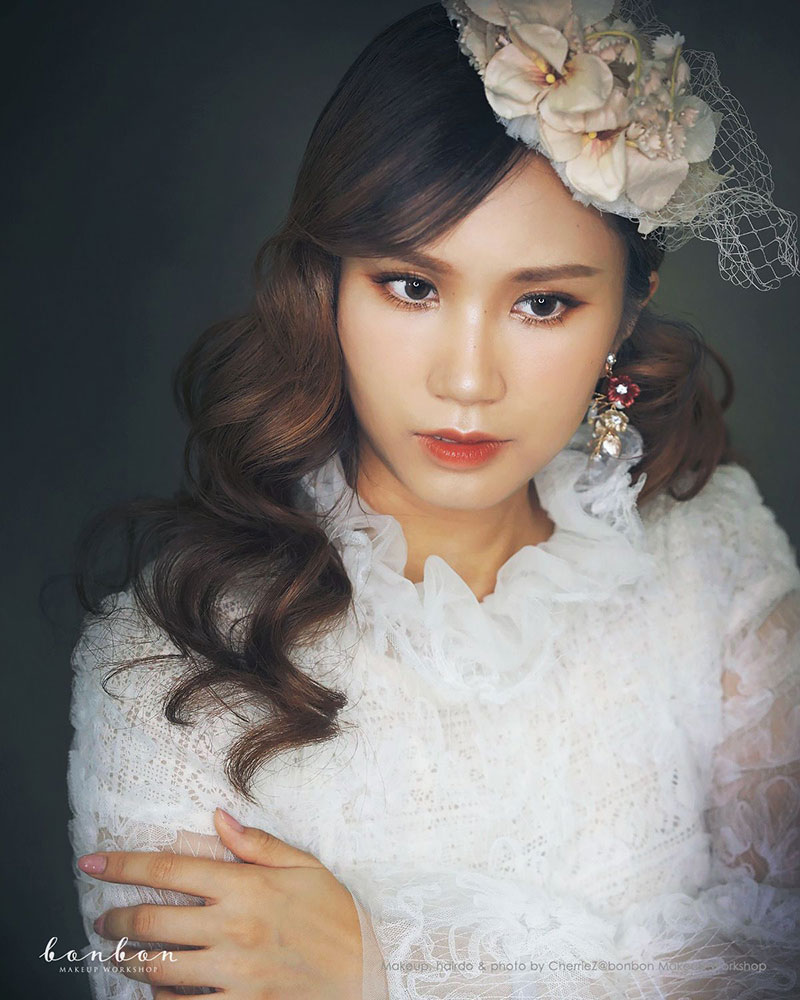 Look by: CherrieZ Bonbon Makeup Workshop
Vintage looks also work well with the hair down. CherrieZ Bonbon Makeup Workshop made this romantic vintage look using big, voluminous curls and a fascinator.
Look by: Carmen Tsang Makeup
Putting your hair down on your wedding day is certainly a sweet, elegant, and stylish hairstyle. With different curling styles and accessories, you can pull off various unique styles for brides, advises Carmen Tsang Makeup.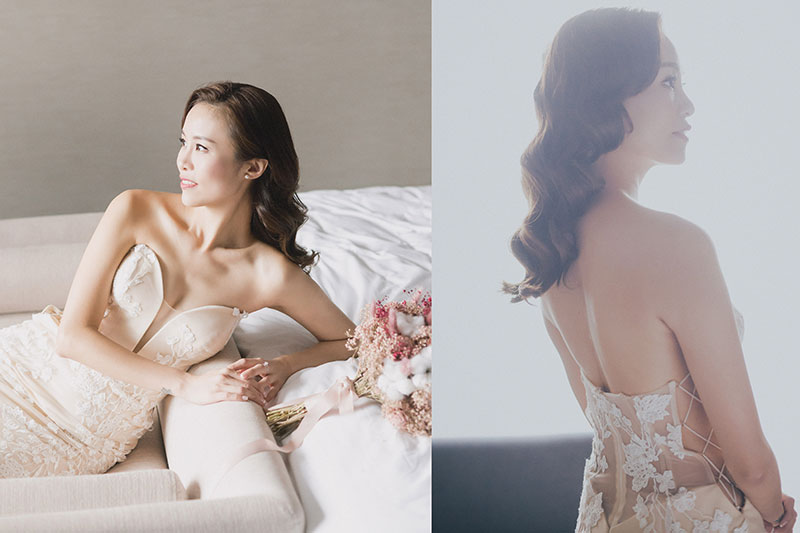 Look by: Wing Liz Makeup
Wing Liz Makeup shows us that vintage-inspired curls be an elegant hair-down look not only for your wedding day, but for all kinds of events, too. This look has a sophisticated vibe to it and goes with about any type of gown design.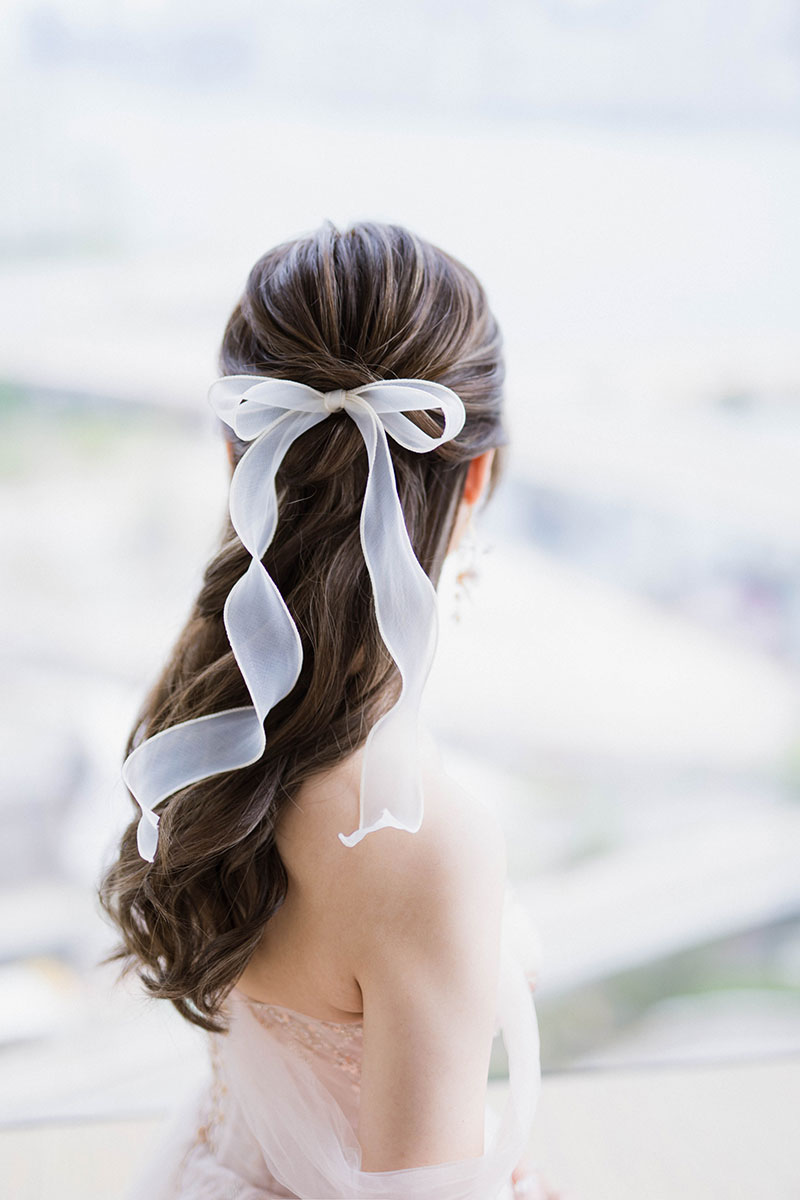 Look by: Ms Makeup
For extra femininity, Ms Makeup recommends using a ribbon or bow as an accent piece to a simple hair-down look.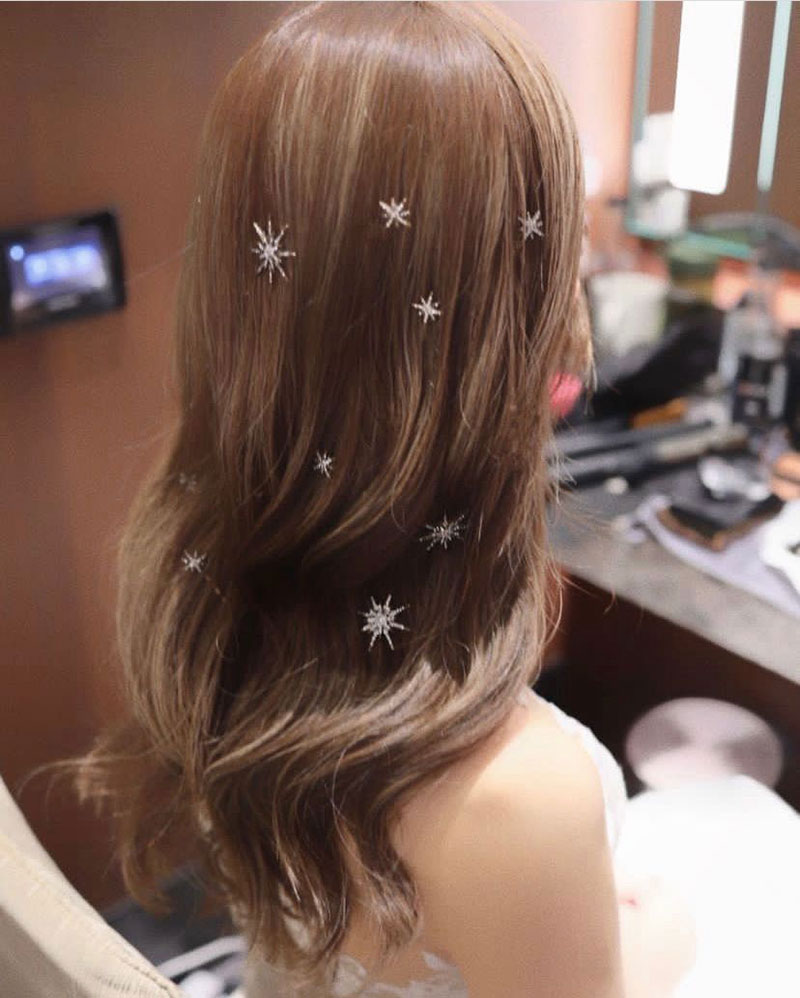 Look by: Joman Wedding
For a dazzling second look at the banquet, Joman Wedding's recommends this bejewelled hair-down style.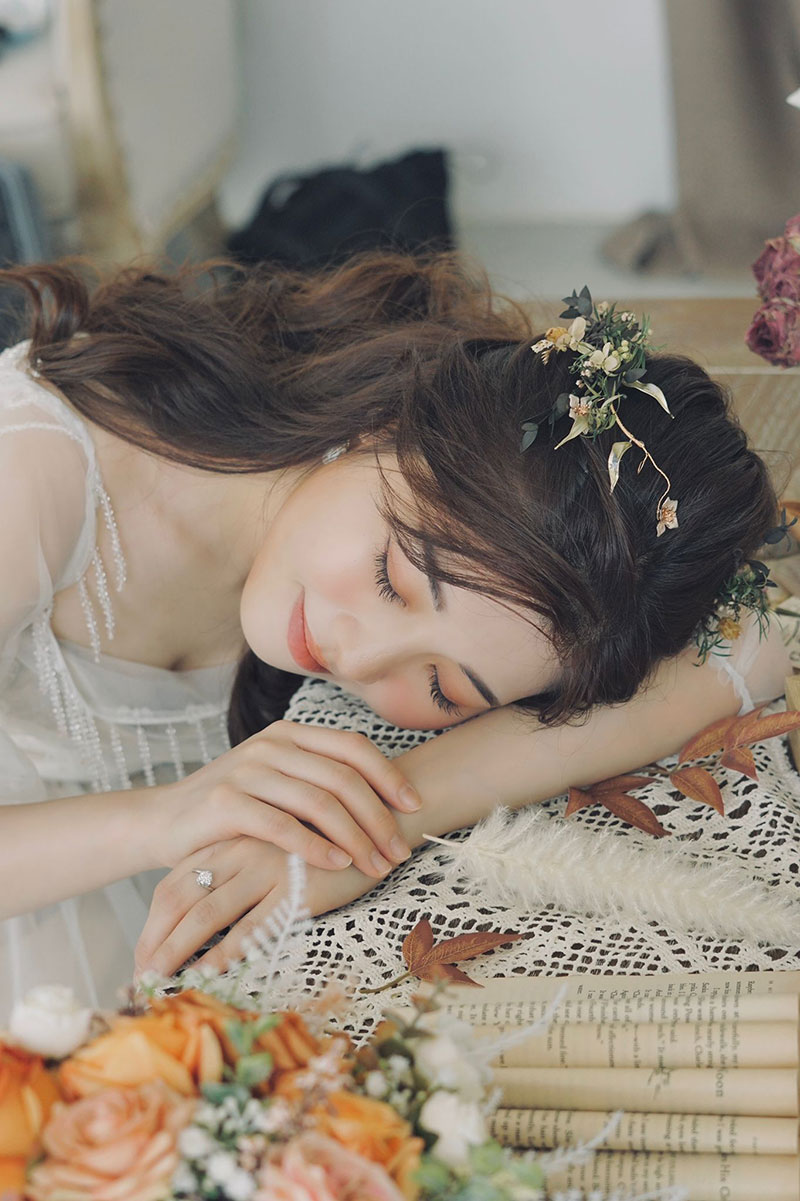 Look by: Ringoworkshop Image
Rustic brides can't go wrong with a floral crown. This hair accessory pairs best with wavy hairstyles, says Ringoworkshop Image.
Look by: CherrieZ Bonbon Makeup Workshop
Apart from adding hair accessories, hair-down looks get an extra level of dimension with side-swept bangs, as exemplified by this hairstyle by CherrieZ Bonbon Makeup Workshop.
Look by: Ms Makeup
Keeping the hair away from the face is important to some brides, so Ms Makeup says that pulling the hair back and adding volume is a go-to bridal look.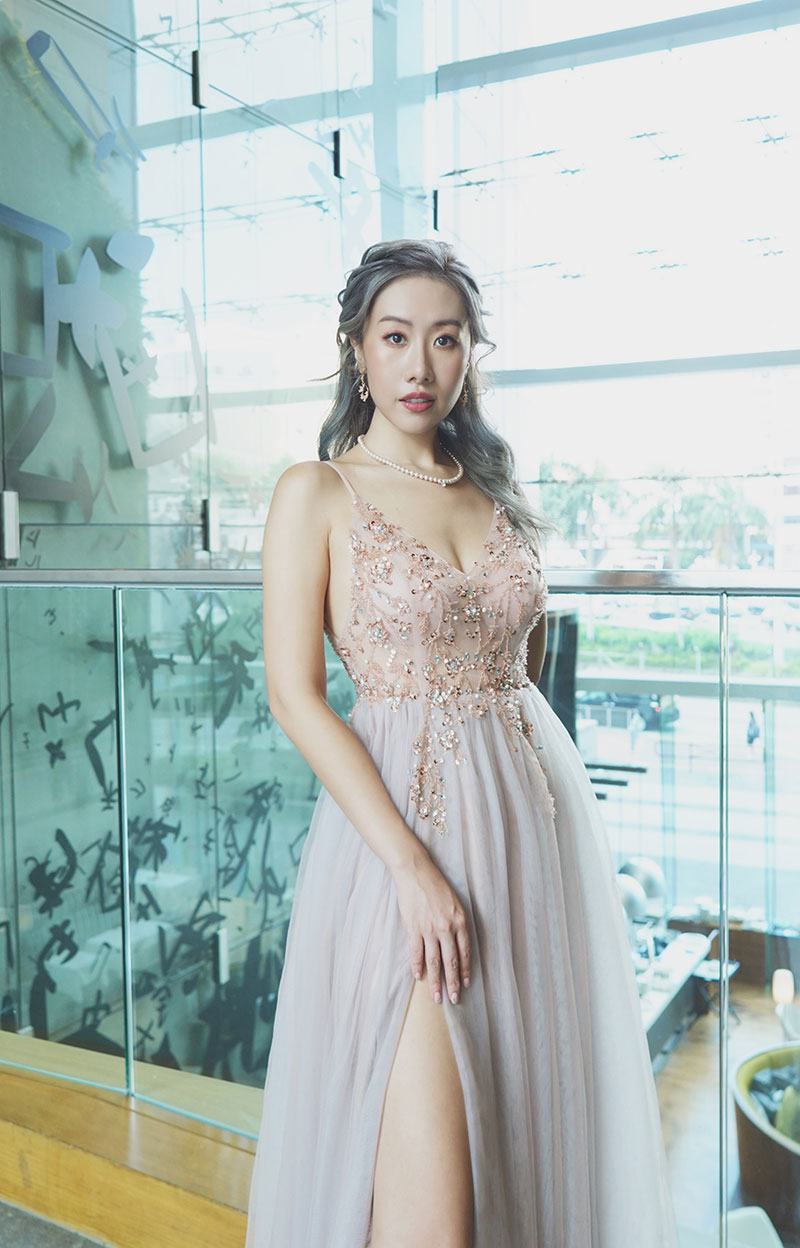 Look by: Ringoworkshop Image
Hair-down but make it unique! This bride's hair-down look stood out not only because of the style but also because of the color. Ringoworkshop Image encourages brides to also think of their hair color choice for the big day.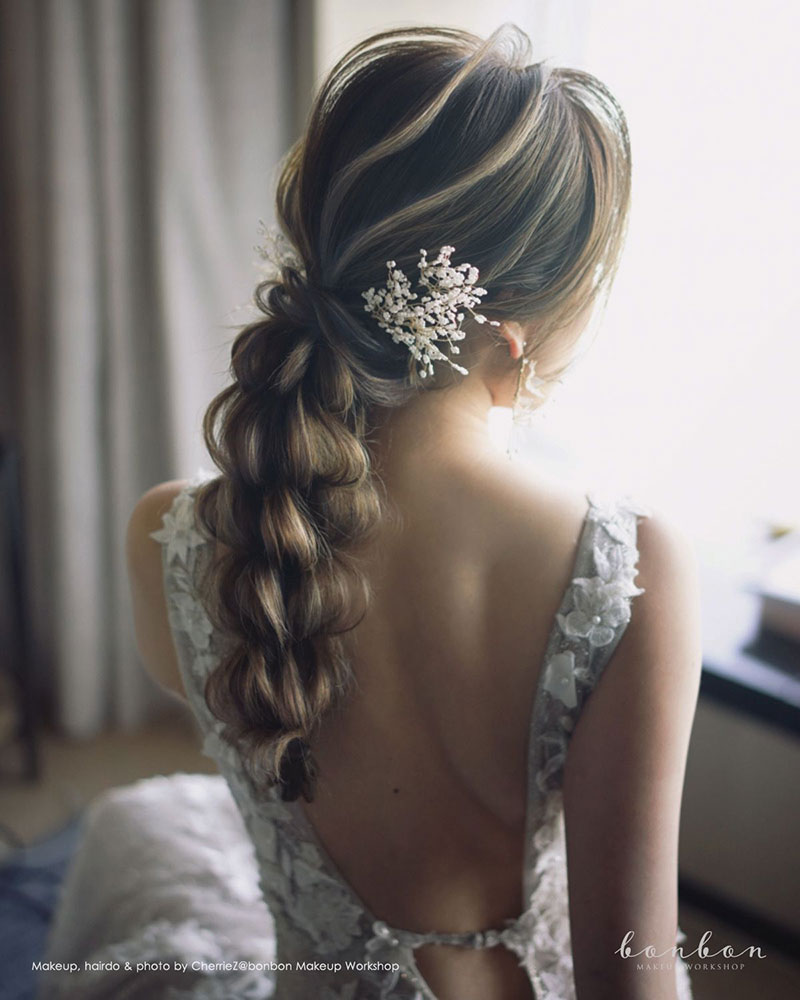 Look by: CherrieZ Bonbon Makeup Workshop
CherrieZ Bonbon Makeup Workshop says that brides can leave their hair down and keep the look clean and tidy at the same time. For this look, she pulled the hair back into ponytail but styled it with extra layers.