This year has been an interesting one–for soon-to-weds and for us, too. There were some times when we'd all have to be extra cautious again due to surges in COVID-19 case counts, but the eventual and gradual easing of restrictions sent us some comfort. It meant things were getting better. The pandemic wouldn't keep us from loved ones any longer, or at least not the way it did before.
Looking back on 2022 and all of the challenges that came with the year, we've been so lucky to witness love in its many forms manifested in weddings, pre-weddings and styled shoots that even more creative than before. Today, we're sharing with you the unique ideas from the blog that kept have us inspired and excited all year round.
(1) Honoring Chinese Heritage and Culture with an Elaborate Traditional Headdress
During her wedding with Gavin, Carlie opted to go all out with her Chinese attire which included an elaborate traditional headdress. Not only that, they also took stunning photos in their Chinese outfits outdoors.
[From: This Couple Honored Their Chinese Heritage with Elaborate Traditional Garments During Their Wedding / Photos: J.Aperture]
(2) Showing Off Their Love For Music
Micky & Lekka are both musicians so they let their love for music take centerstage during their pre-wedding shoot. Because of this, all their photos turned out to be extra bright and merry.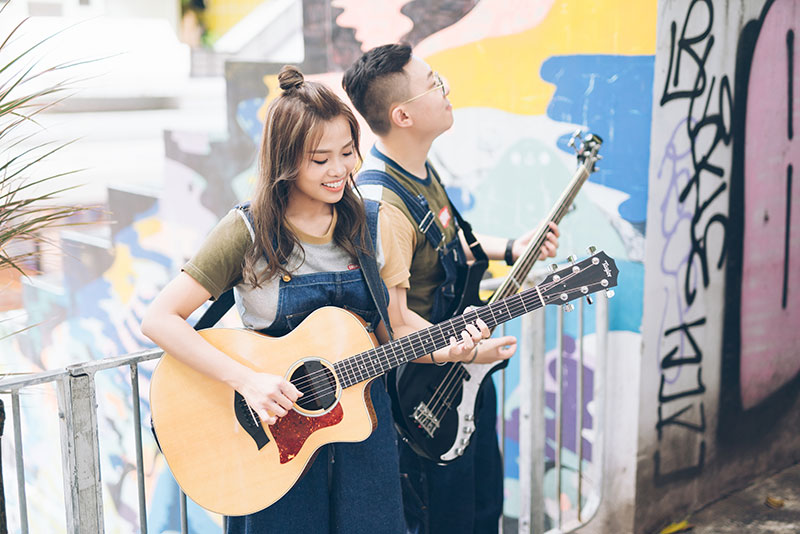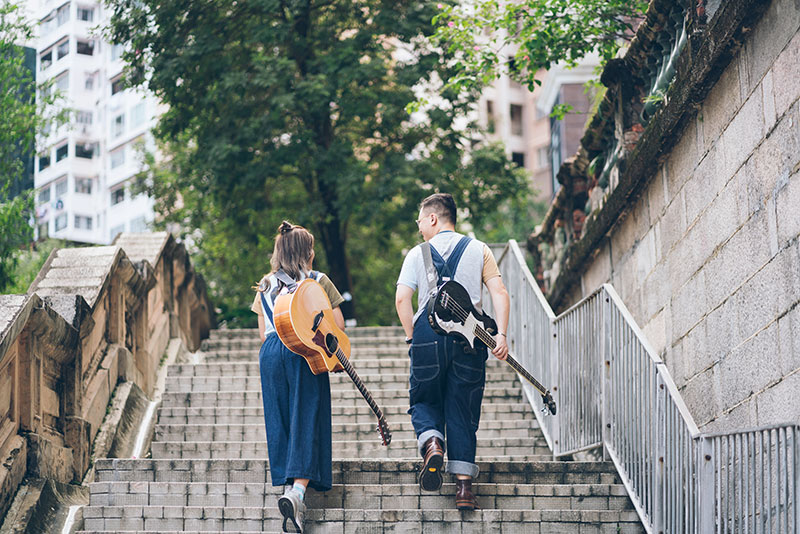 [From: These Musicians Play Their Way Towards Happily Ever After / Photos: Paul Wong Fine Art Photography]
(3) Pulling Off a Japanese-Themed Shoot Taken Hong Kong
Even if going to Japan wasn't possible, Happy & Kayan didn't let that keep them from having a Japanese-themed pre-wedding shoot. They found a quaint Japanese restaurant in Hong Kong and they made it happen.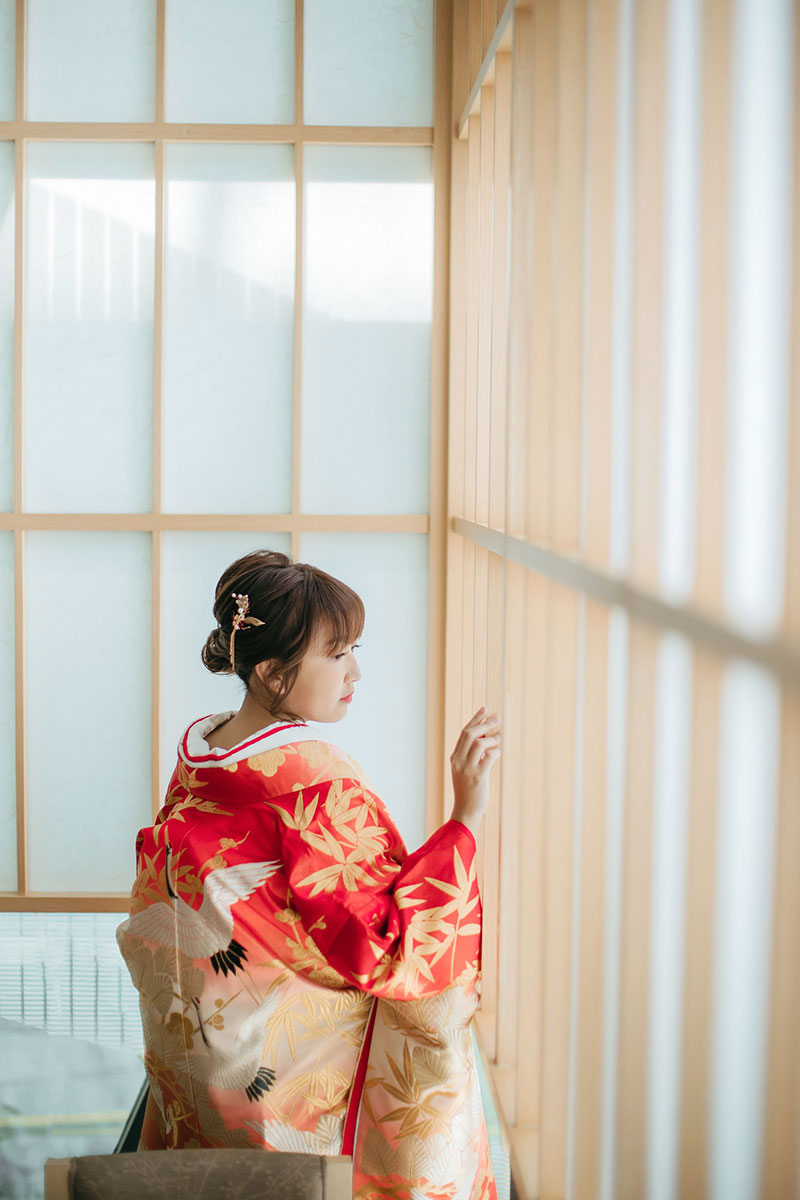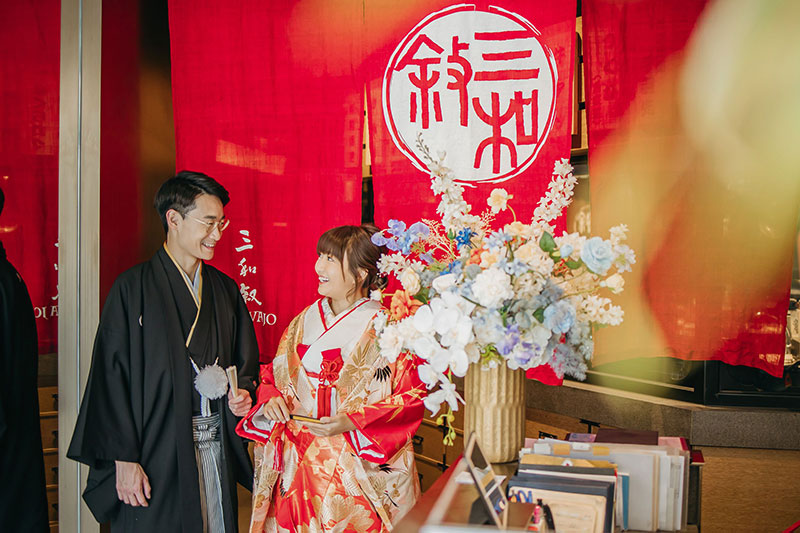 [From: This Couple Pulled Off a Japanese Pre-wedding Shoot in Hong Kong / Photos: IS Production]
(4) Turning a Hobby Into a Dramatic Shoot Theme
Cheyenne & Jayden used their joint hobby, pottery, as the inspiration for their engagement session. The pottery studio lent a dramatic setting for the lovers and resulted in captivating photos.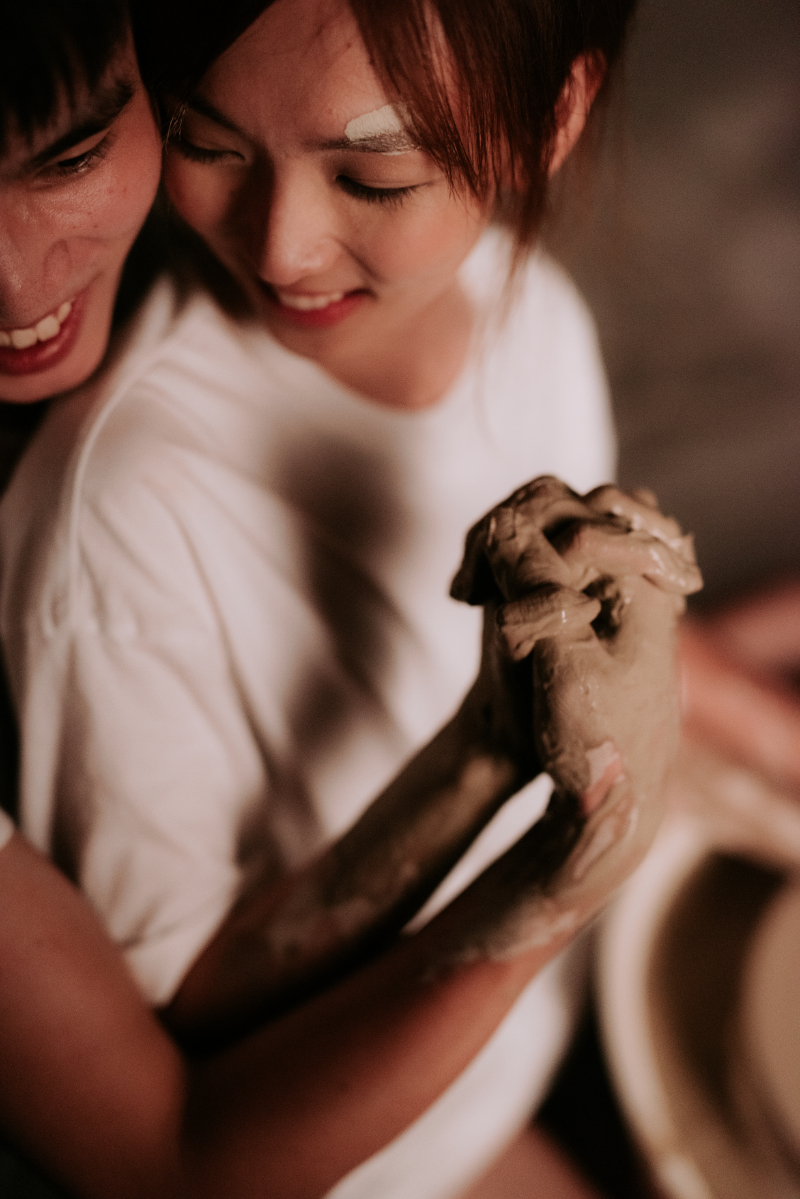 [From: An Intimate and Romantic Pottery-Themed Photo Session / Photos: Chester Kher Creations]
(5) Playing Tennis Together
We've had couples showcase their love for spots before, but Giselle & Calvin's tennis-themed pre-wedding shoot features a bright blue court which is absolutely charming. Here's something to note from this shoot: location is key!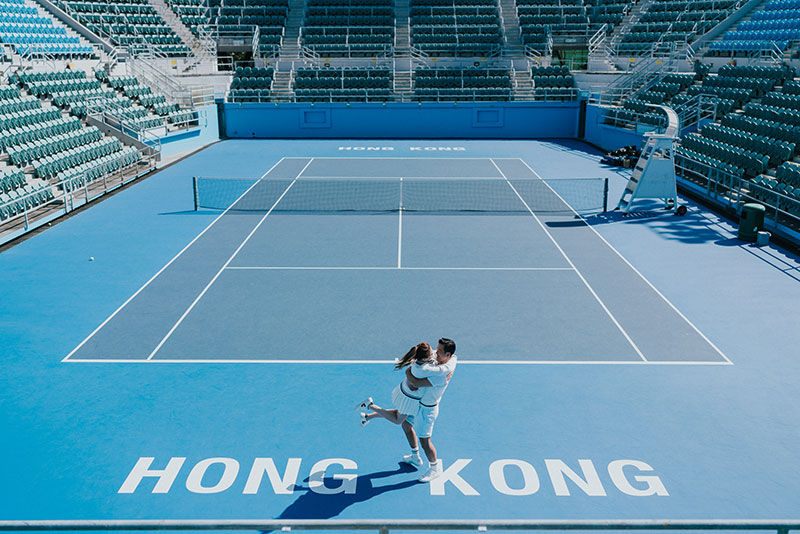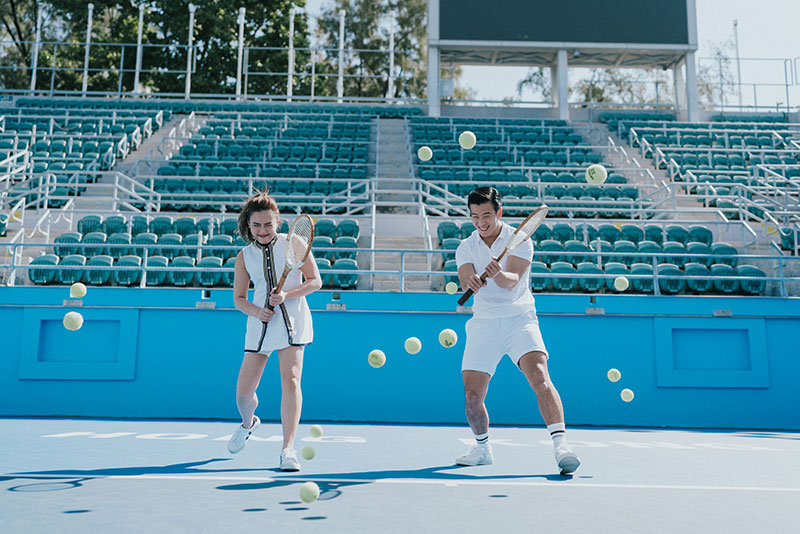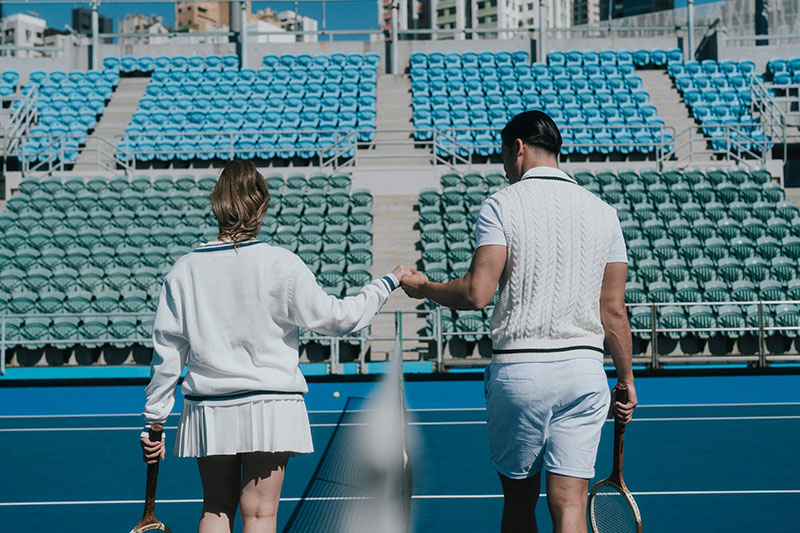 [From: This Couple Mixed Different Themes for Their E-Session, Including Their Hobby – Tennis! / Photos: SHUCHi Production]
(6) Hosting a Sisterhood Shoot
Before Janice became a Mrs, she planned a photo session with her sisters. It was her way of spending time with them before moving out and showing just how much she appreciates them. In a way, she assured them that marriage will not change their bond. Ever.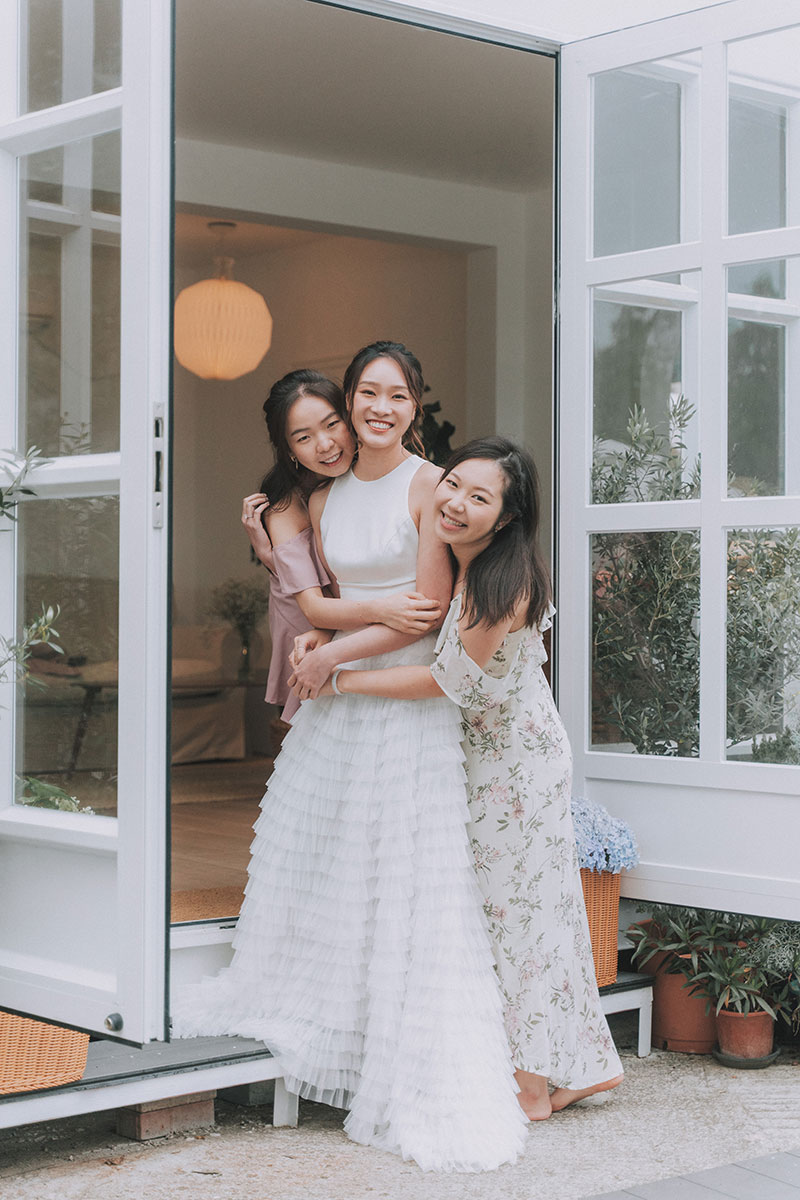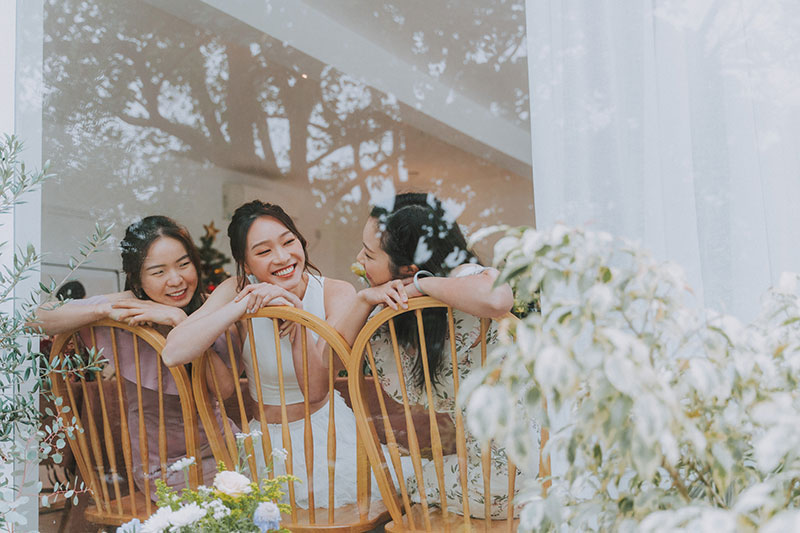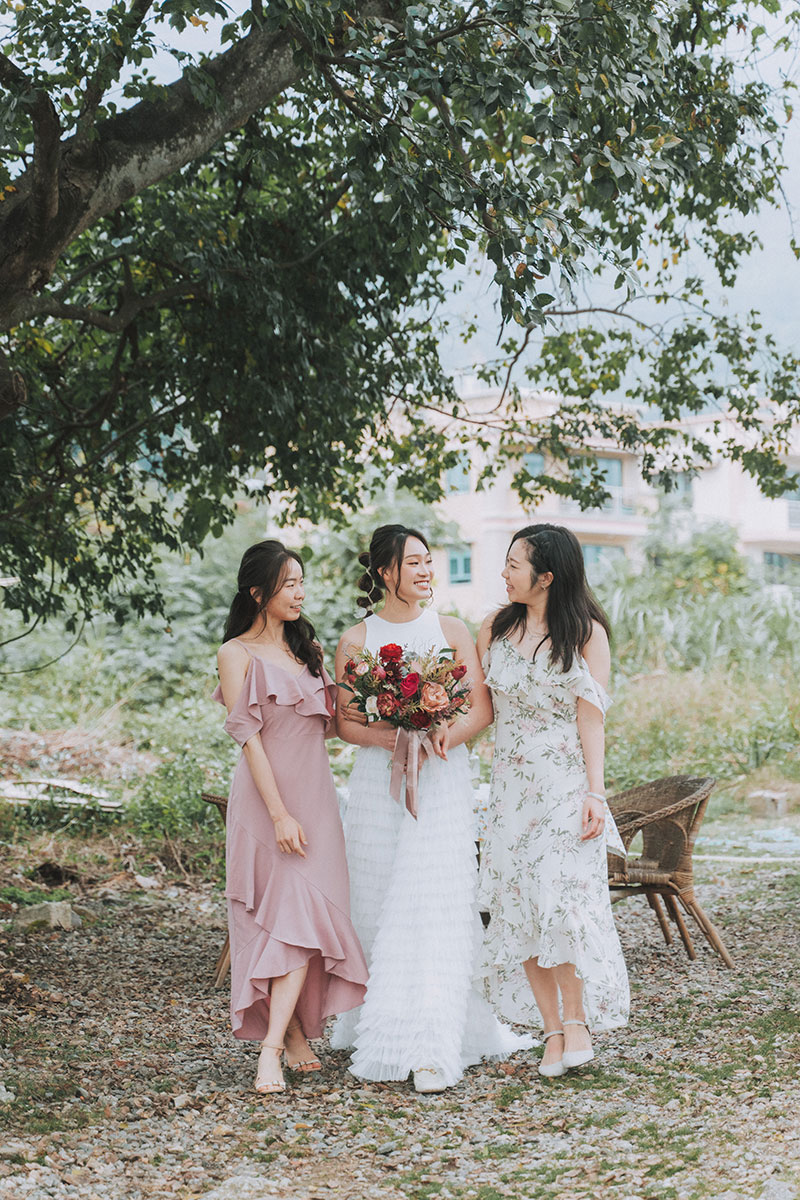 [From: Before Becoming a Mrs, This Bride Planned a Special Photo Session with Her Best Friends  / Photos: Film Komolebi]
(7) Making Her Own Wedding Cake
We all love a hands-on bride, but Michelle took it to the next level when she baked her own cake during her wedding with Simon. The cake was a beautiful minimalist pistachio cake and from the looks of it, it seems pretty tasty, too!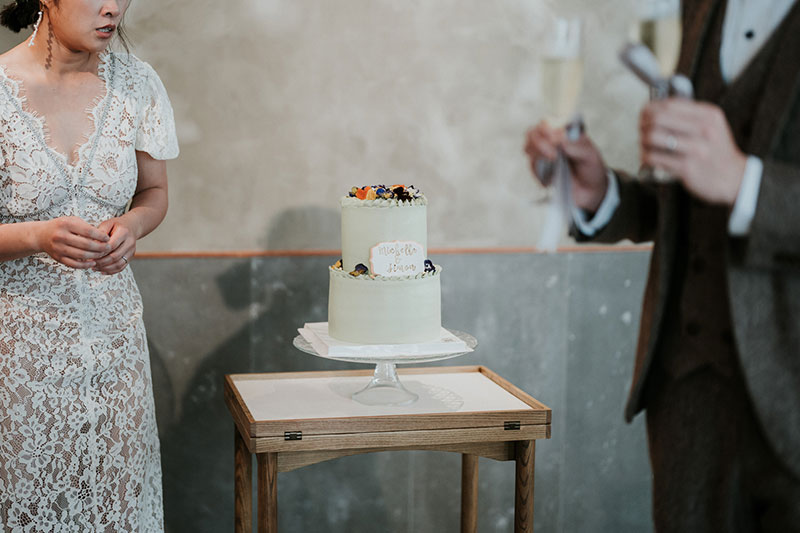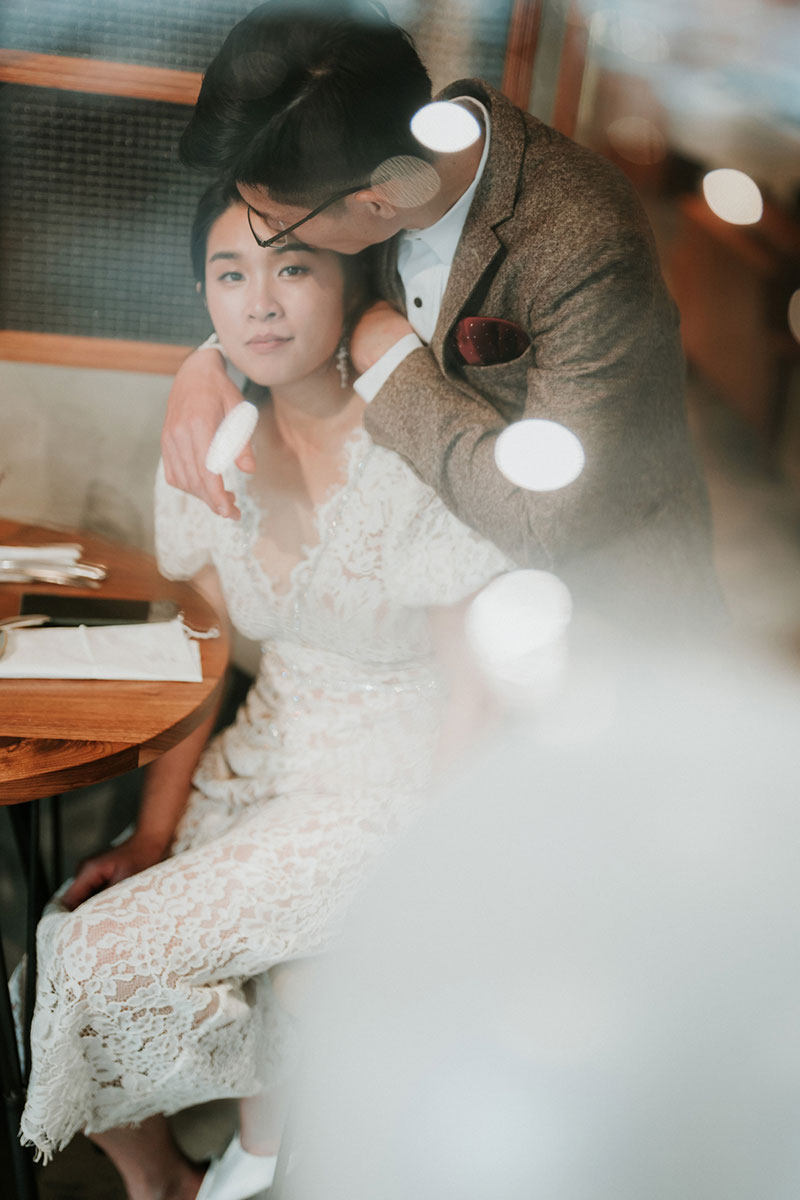 [From: This Bride Prepared a Delicious Pistachio Cake During Her Intimate Wedding Luncheon / Photos: Jeff Lee Pictures]
(8) Nailing An All-Black Maternity Shoot
Carly went for tantalizing all-black maternity session. While all black isn't usually a usual go-to color for weddings and photo shoots, this momma knew just how to make black a stunning hue for her photos.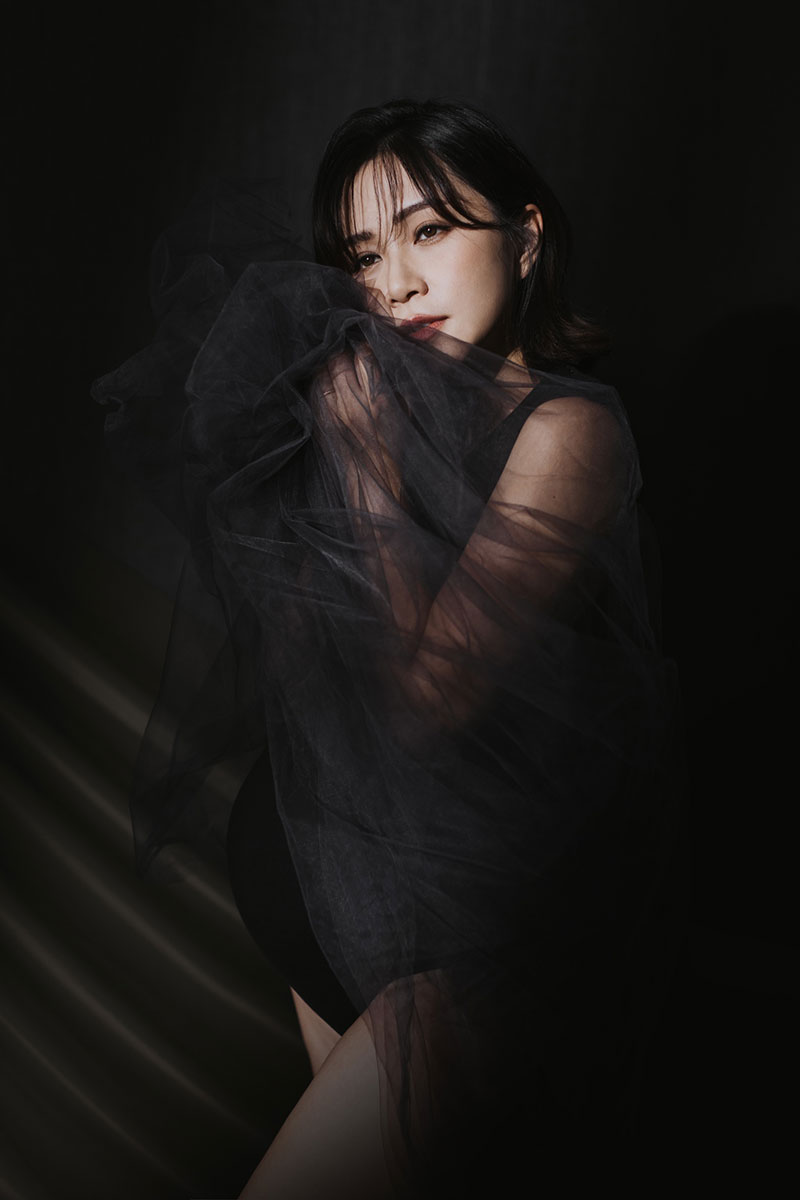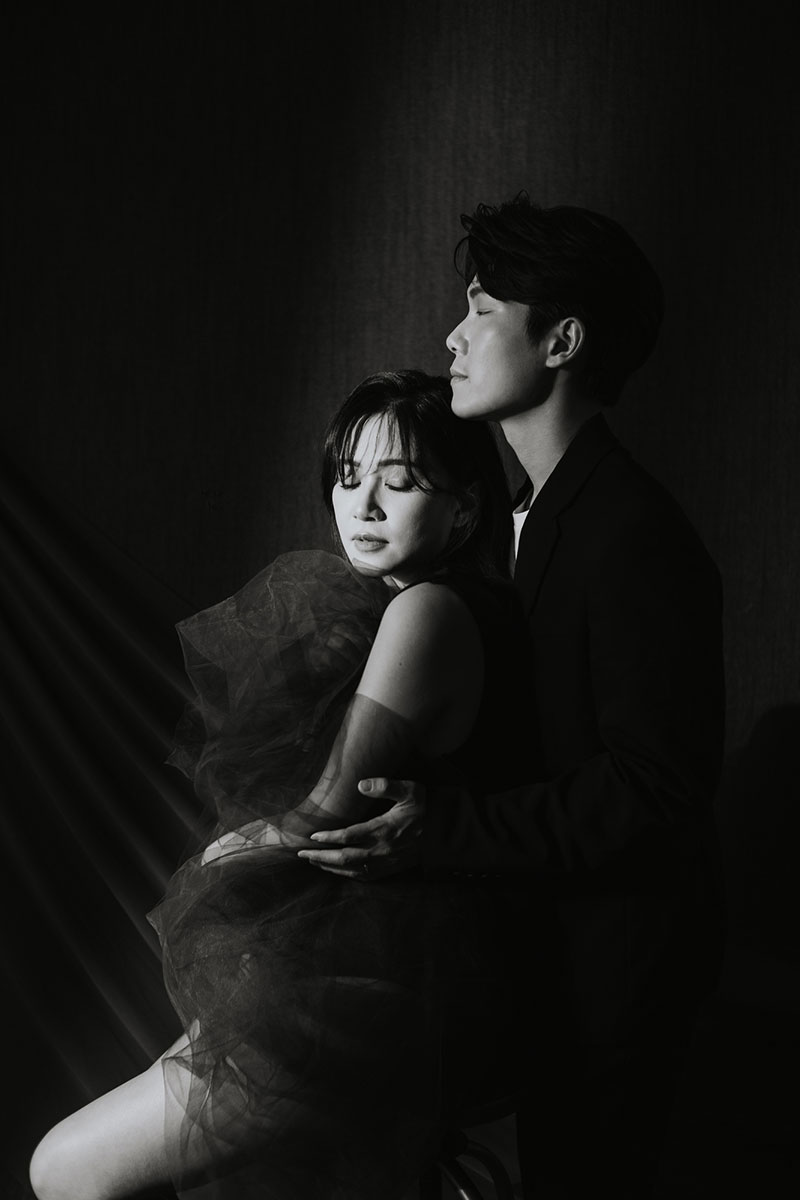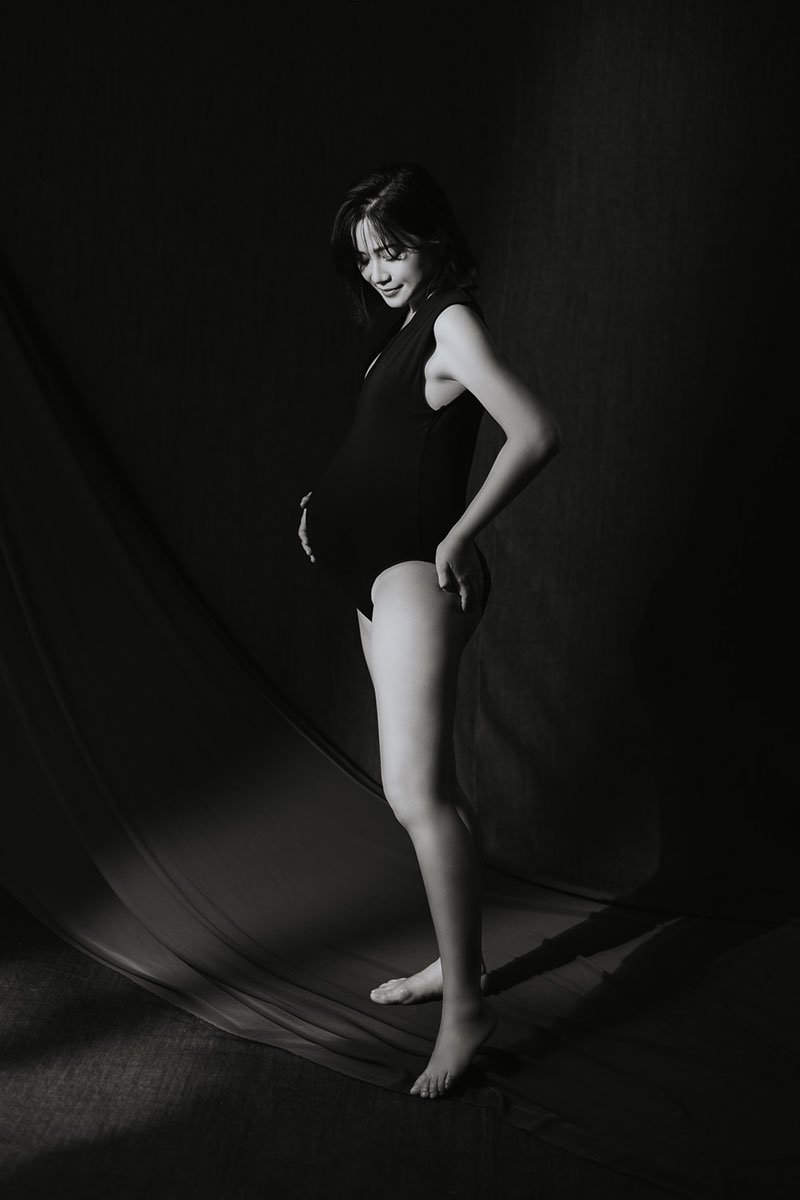 [From: A Dramatic All-Black Maternity Photo Shoot  / Photos: Tikit Production]
(9) Waiting 580 Days To Tie The Knot
We've always been supportive of couples who didn't let love wait and went through with their wedding during the height of the pandemic. But we're also as inspired by Ruby & Eric who powered through a 580-day wait until finally having the wedding of their dreams. It was a beautiful day; it was worth the wait.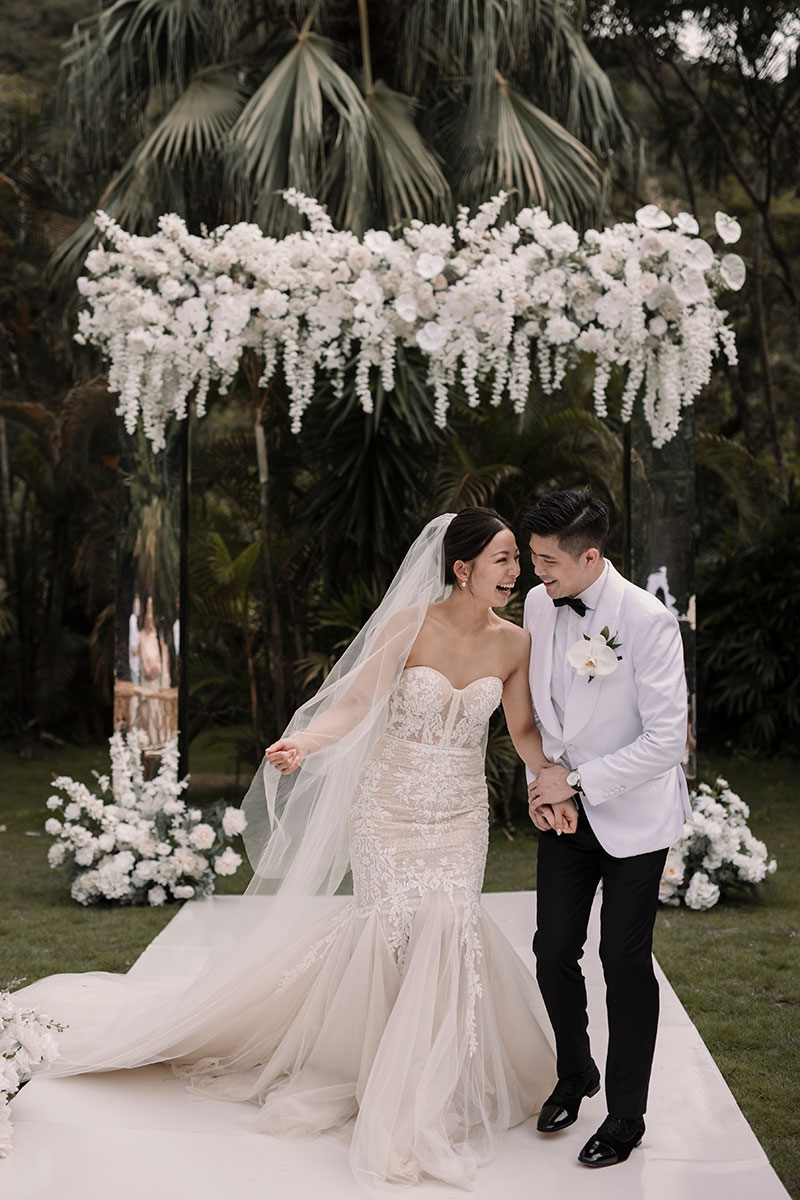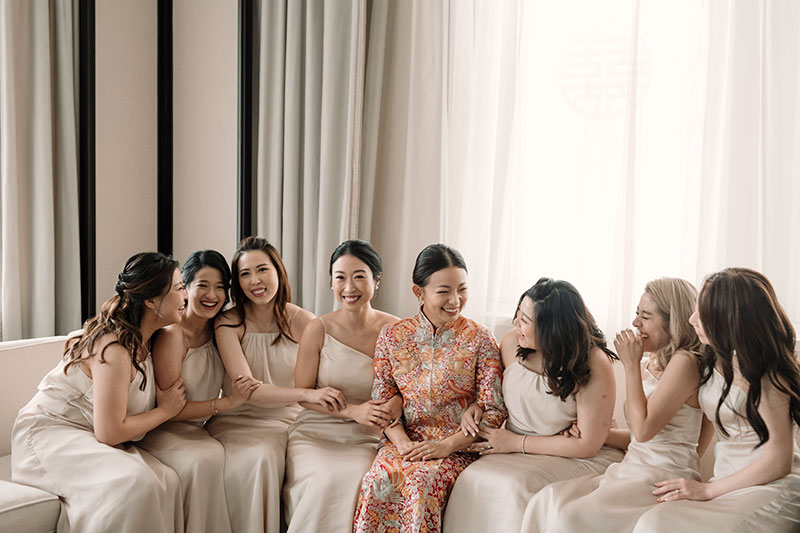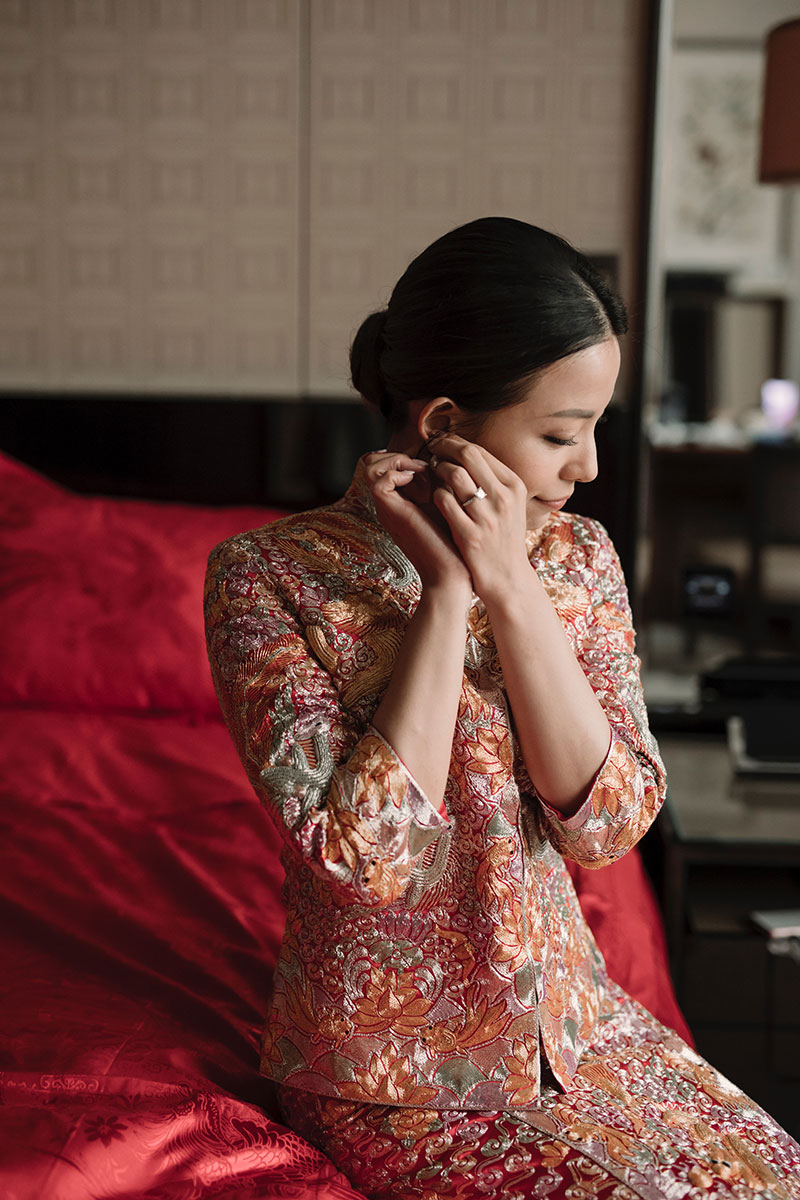 [From: After A 580-Day Wait, This Couple Finally Tied The Knot In A Luxurious Neutral-Themed Garden Wedding / Photos: Evelyn Chan]
(10) Adding Stylish Travel-Inspired Wedding Details
Joyce & JT's wedding was an ultra stylish celebration featuring travel-inspired elements and a lot of chic details. Everything came together perfectly–from the couple's attires, down to the reception décor and even the marriage border security arch.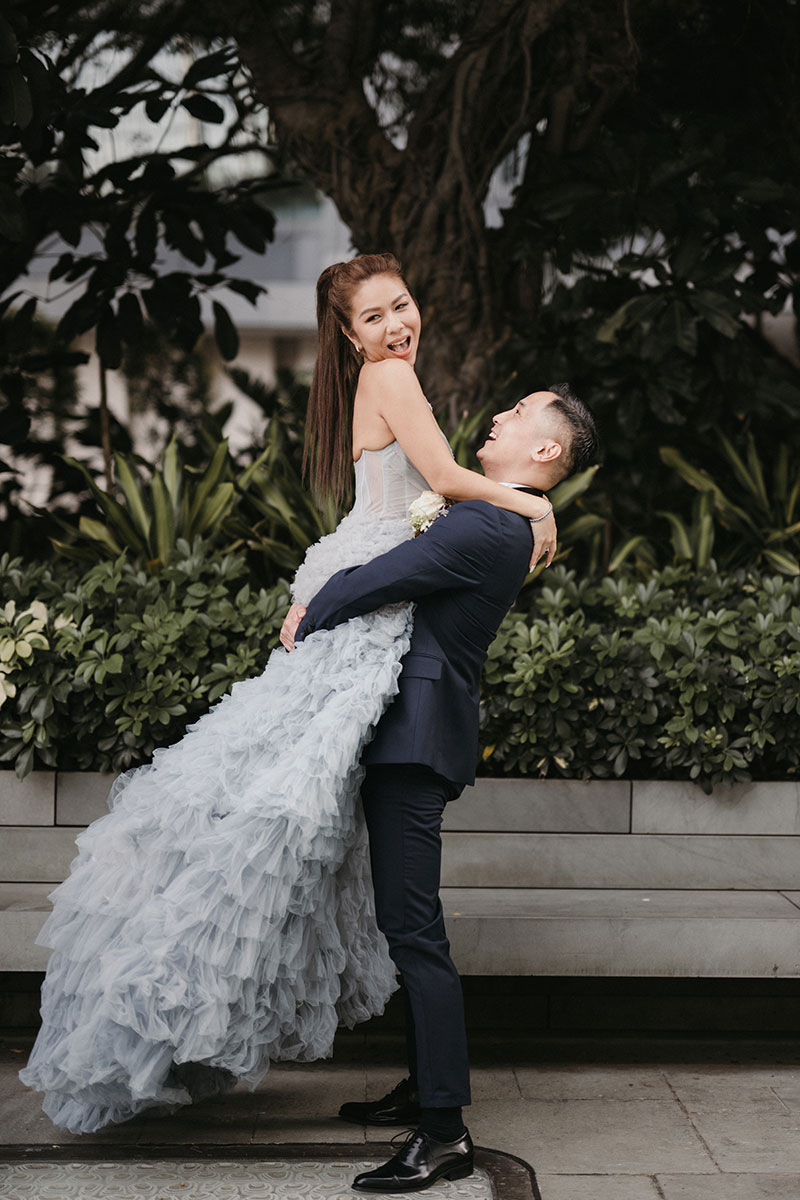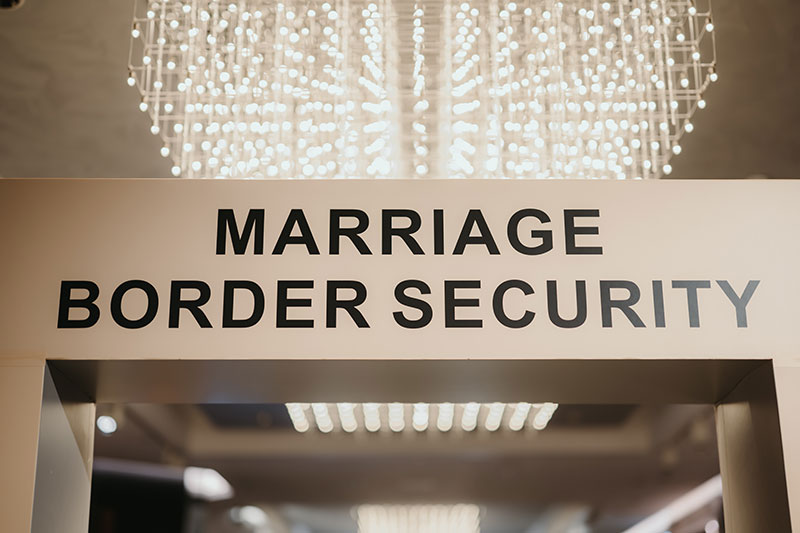 [From: A Stylish Travel-Inspired Wedding at JW Marriott Hotel Hong Kong / Photos: Hin Production]
(11) Wearing A Black Dress On The Wedding Day
Tradition forbids brides from wearing black on the wedding day but Hayley & Rex wanted to make their wedding different. Hayley changed into a gorgeous black dress after the ceremony which was the surprise twist to their wedding day.
[From: This Bride Wore Gorgeous Black Dress That Resulted in Stunning Wedding Day Photos / Photos: Alan Mok Photo]
(12) Choosing a Star Wars Shoot Location
Are there any Star Wars fans out there? Alice & Nathan achieved gorgeous pre-wedding photos at a stunning shoot location which also happened to be one of the shoot locations for the Star Wars series.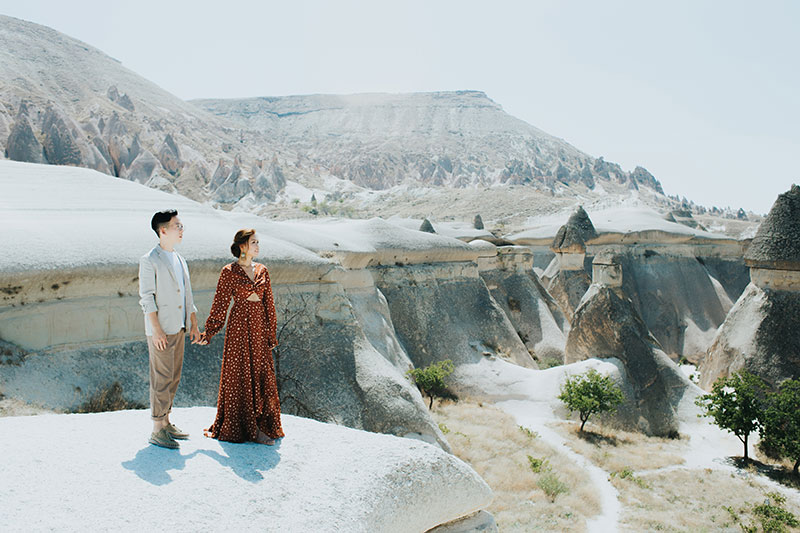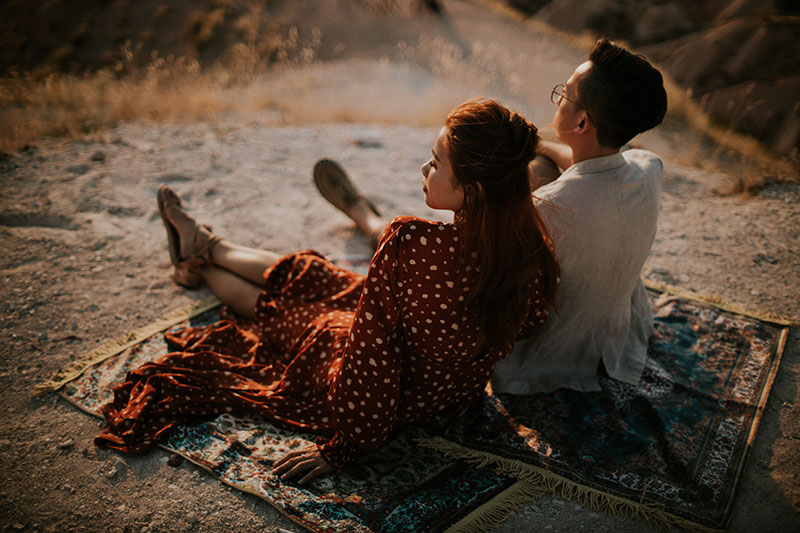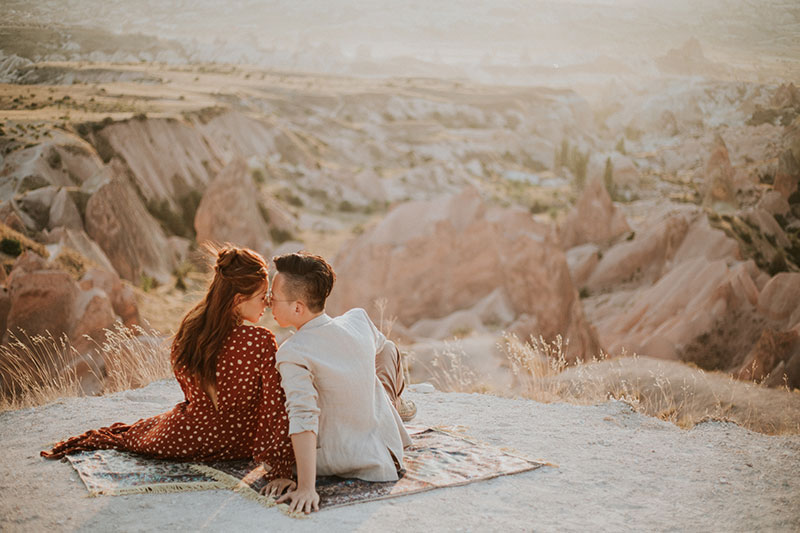 [From: This Couple Scored Pre-wedding Shots at A Famous Star Wars Shoot Location / Photos: Tikit Production]
(13) Rocking Pre-wedding at a Fire Station
Tung and On had a very cute engagement session at a fire station. We couldn't help but admire the couple's unique location choice which only added more appeal to all their photos.
[Photos: Film Komolebi]