The traditional Chinese two-piece dress, also known as the Qun Gua (裙褂), is a very important garment in a Chinese wedding ceremony. The history and symbolism behind this intricate piece is what makes it a true representation of familial love and heritage. Without a doubt, the Qun Gua is a remarkable work of art that garners appreciation and admiration from everyone that lays their eyes on it. In honor of this esteemed piece of clothing, we've rounded up 13 beautiful traditional Chinese dresses that will remind you that your Big Day is as much a big day for your families!
(1) These parents look really proud of the fine young lady they're giving away and the lovely heirloom she will be taking with her.
[From: Sweet Garden Solace / Photo: Patrick Photography]
(2) This bride rode in a carriage. It definitely made her look like a princess!
[From: Ravishing Romance / Photo: MC Photography]
(3) The gold details in this Qun Gua really make a statement.
[From: From Here to Eternity / Photo: Patrick Photography]
(4) Somewhere in between all the events of the day, this bride had some quiet time. She looks so peaceful and radiant clad in her traditional Chinese dress.
[From: Stylish Sweethearts / Photo: Mary Ann Art & Photography]
(5) The gold bangles express the love from the family.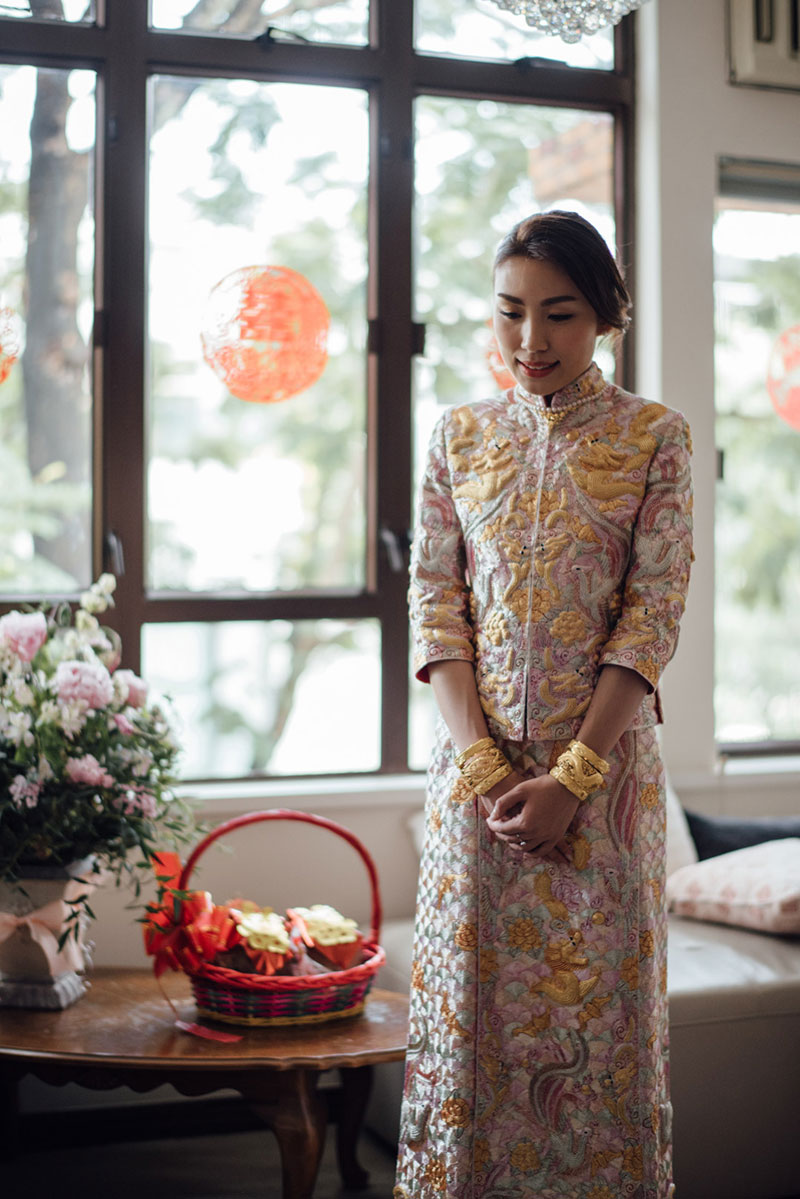 [From: That Magical Moment / Photo: Lauhaus.co]
(6) Don't forget about your shoes and umbrella! They're also part of the ensemble.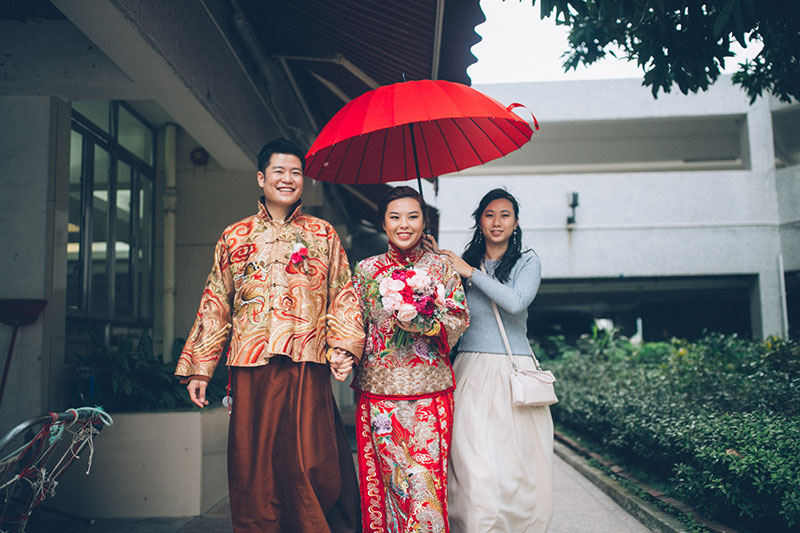 [From: Warmth on Cold Days / Photo: Martin Aesthetics]
(7) And of course, the groom can opt to complete the picture by wearing a traditional outfit, too.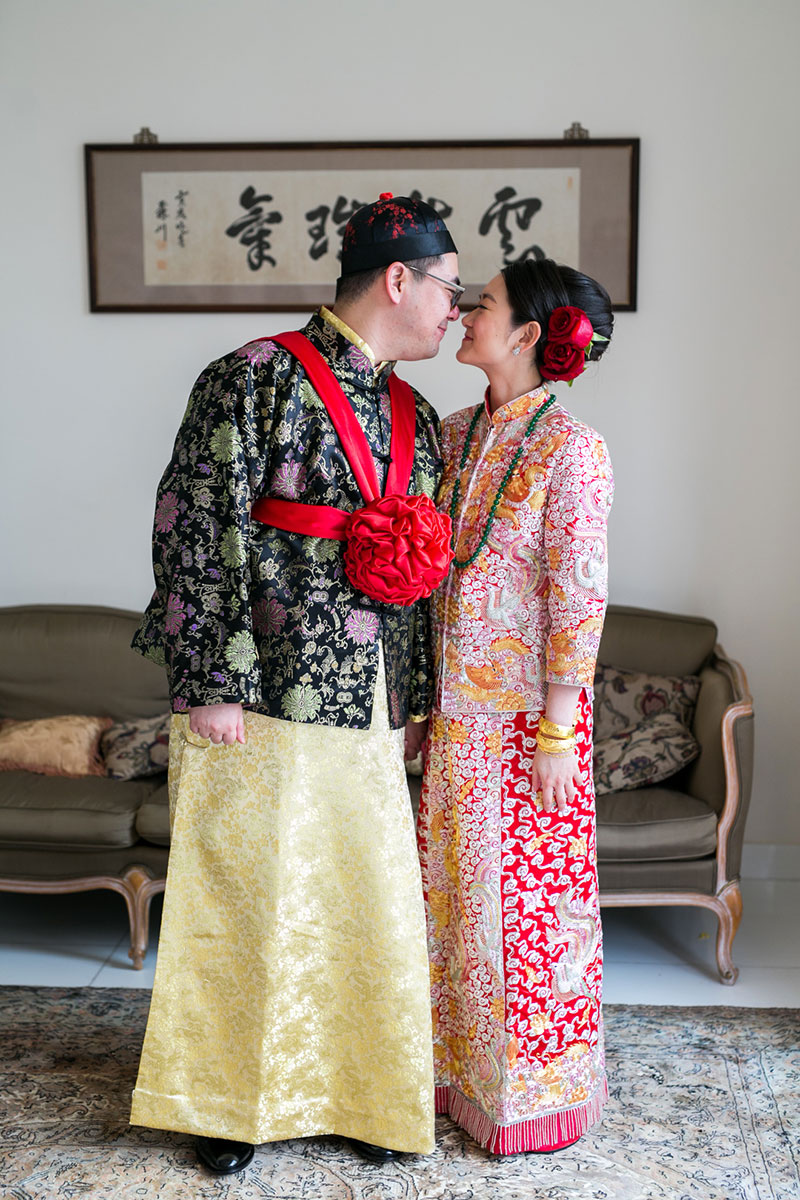 [From: A Splendid Match / Photo: Patrick Photography]
(8) This symbolic dress just makes every bride glow even more!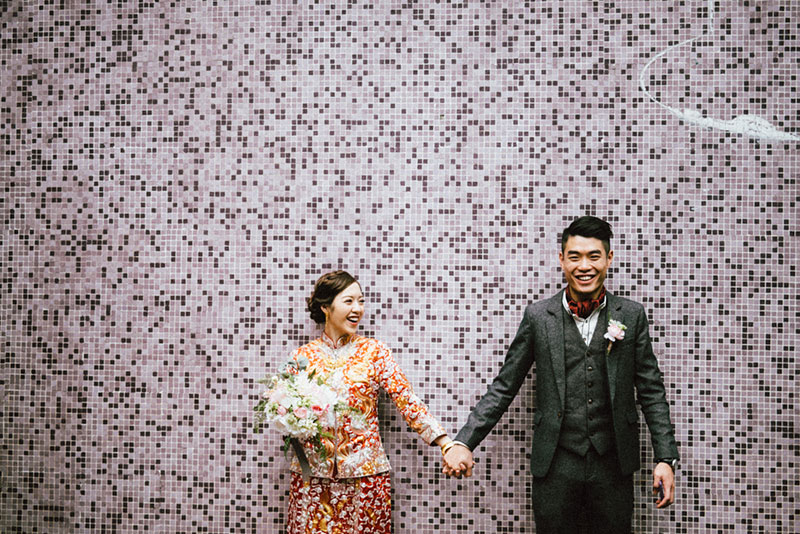 [From: Fresh Forevers / Photo: Mary Ann Art & Photography]
(9) The fact that the bride's mother helps her get dressed adds a whole lot of meaning to what the Qun Gua  stands for.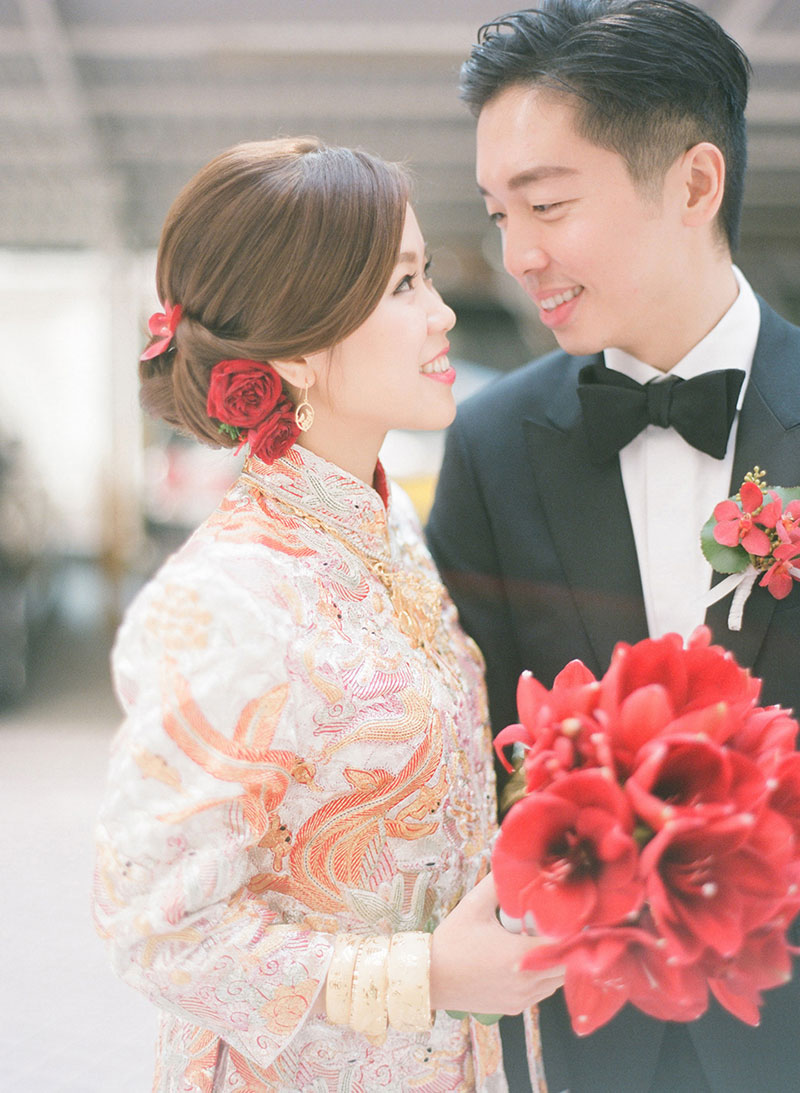 [From: Endearing Romance / Photo: Jada Poon Photography]
(10) Here's another mother-daughter moment that really tugs at heartstrings.
[From: Whimsical Aynhoe Park Wedding / Photo: Shanna Jones]
(11) Family. Yes, the dress represents family.
[From: Precious and Few / Photo: Feel in the Blank]
(12) Red flowers on the hair make dainty accents to the dress.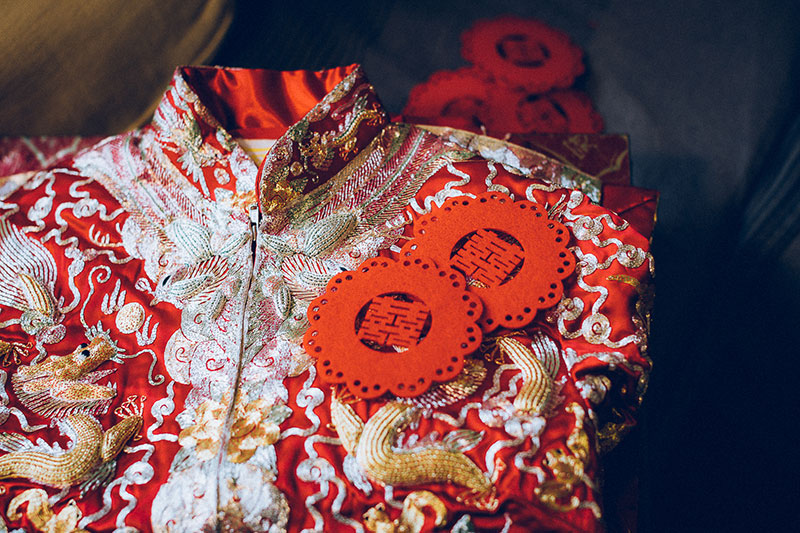 [From: The Beginning of Eternity / Photo: Moments and You]
(13) The close-up shot of this bride's Qun Gua reveals a story of symbols.
[From: Long-Distance Romance / Photo: Feel in the Blank]
Dear brides, on your wedding day, do wear your Qun Guas loud and proud. It's undeniably the greatest honor to dress in such a precious gift on the most momentous day of your life.