On your wedding day, your only task should be to look good, feel fabulous, and prepare to marry the love of your life. And in order to do this successfully, leave the nitty gritty wedding details to your wedding planner or your family members! YES, that's right, if you don't have a coordinator, worry not! You can always turn to your family and friends for help. Here are some tasks and responsibilities to your family and friends.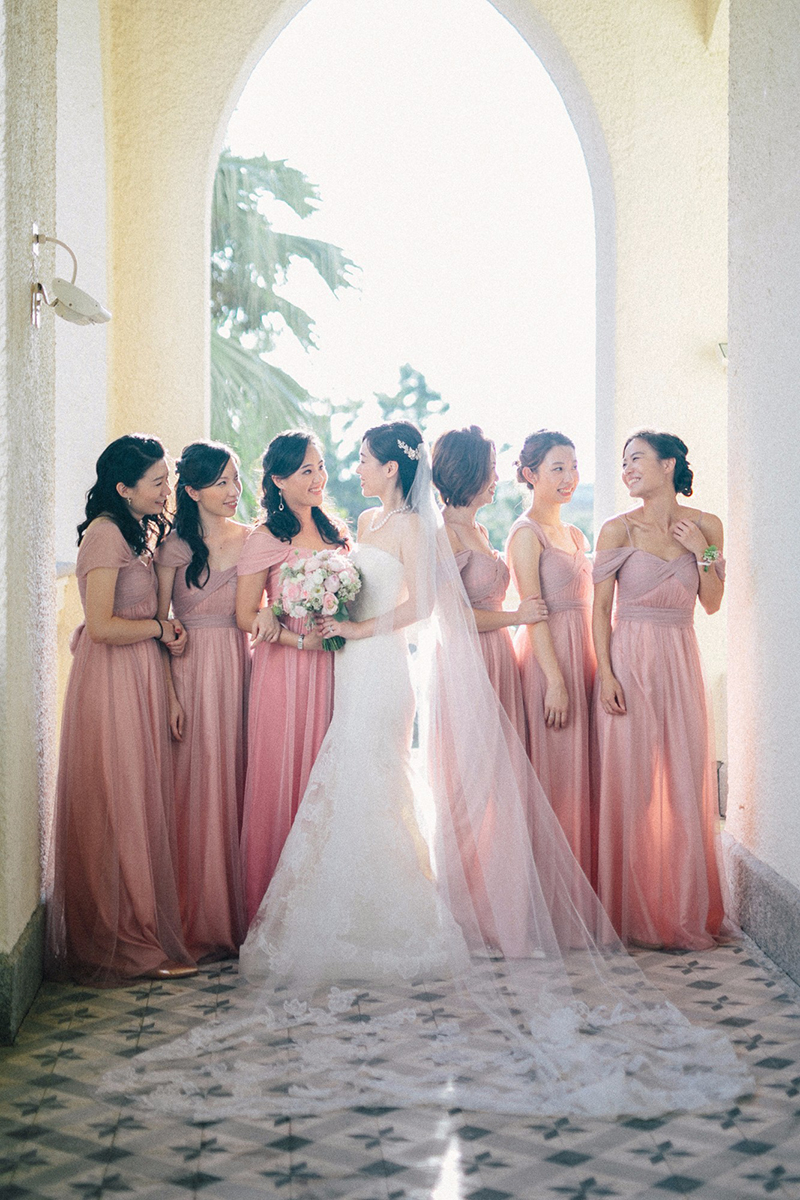 [From: A Delightful Wedding with Hints of Pink at Béthanie Chapel / Photo: Patrick Photography]
(1) Ensuring the Wedding Day Checklist is Complete
Of course you can do this on your own. But just to be 100% sure, ask another person to double (and even triple) check your wedding day checklist. You want to make sure you've packed everything you need for your Big Day!
(2) Ceremony Readings
Ask a family member or friend to do the readings during the ceremony. You can provide him or her a copy beforehand so that he or she can prepare accordingly.
[From: Meet Me at the Cathedral / Photo: History Studio]
(3) Confetti Throwing
Let your friends take care of throwing confetti when you exit the ceremony venue or upon entering the reception venue. This task is extra fun, they'll love it.
(4) Watching Over the Flower Girls and Bearers
Someone's got to keep an eye on the cute kiddos and make sure they're ready for their walk down the aisle. You can have a relative look after them.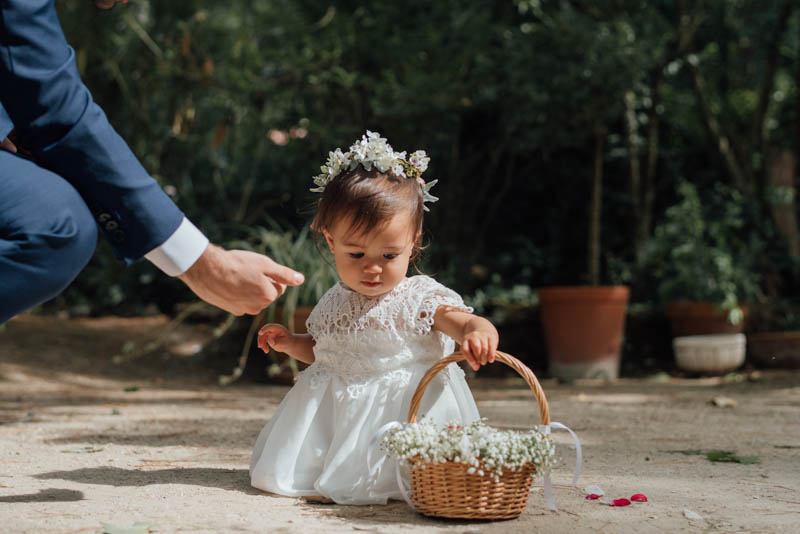 [From: A Romantic Outdoor Wedding in Portugal / Photo: Lauhaus.co]
(5) Moving the Flowers from the Ceremony to Reception Venue
Normally, your florist will take care of this. But if not, assign this to someone who is taking a larger vehicle along during the wedding.
(6) Creating D.I.Y. Decorations
If you have crafty friends or family members,  get them to create some D.I.Y. wedding decorations for you! This personalized touch will make your wedding even more special.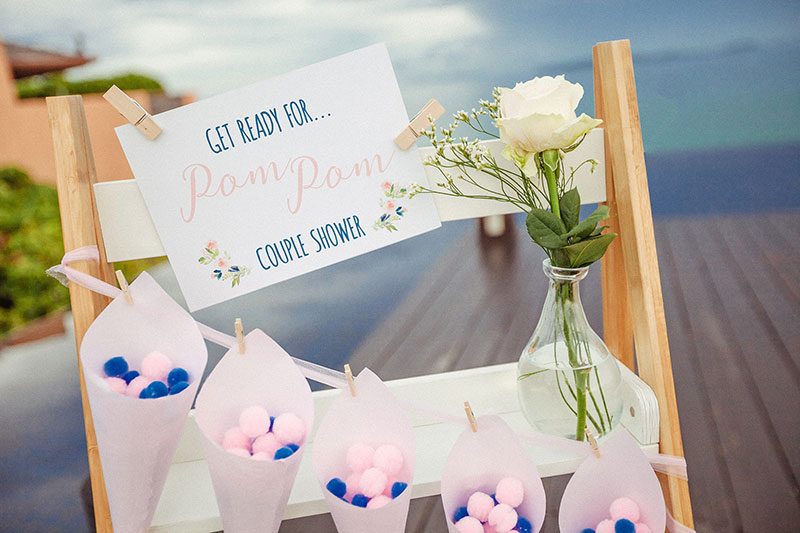 [From: A Pink and Navy Destination Wedding in Phuket / Photo:  In Tropics, Grassy Photo Design Studio]
(7) Finalizing the Seating Chart
Up until the day of the wedding, expect changes to your guest list and seating arrangements. On the day of your wedding, you don't want to be worrying about his anymore. Delegate this task to a member of your entourage, or a relative who is well-acquainted with your guests.
(8) Ushering Guests to their Seats
Tap a friend or two to help guests find their seat. This little gesture is a lot of help for all your attendees.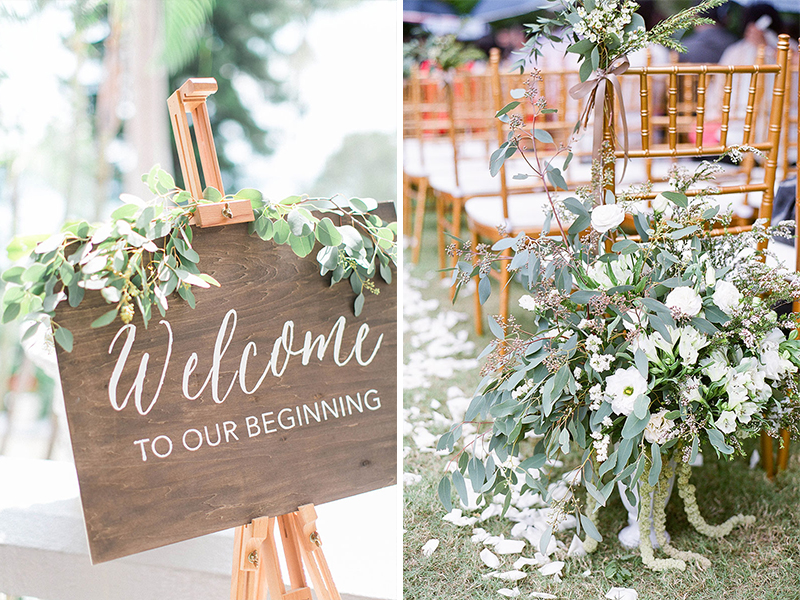 [From: An Outdoor Wedding in Different Hues of Blue / Photos: Jada Poon Photography]
(9) Hosting the Reception Program
If you have a simple program, you can ask a friend or family member to host it for you. The more your choice of host knows you and your husband-to-be, the more anecdotes he or she can add to the spiel. It should be fun!
(10) Distributing Giveaways
Create a small team to distribute the giveaways. Remind them to make sure they cover everyone in the room. You want each guest to get a token of appreciation and thanks for being a part of your special day.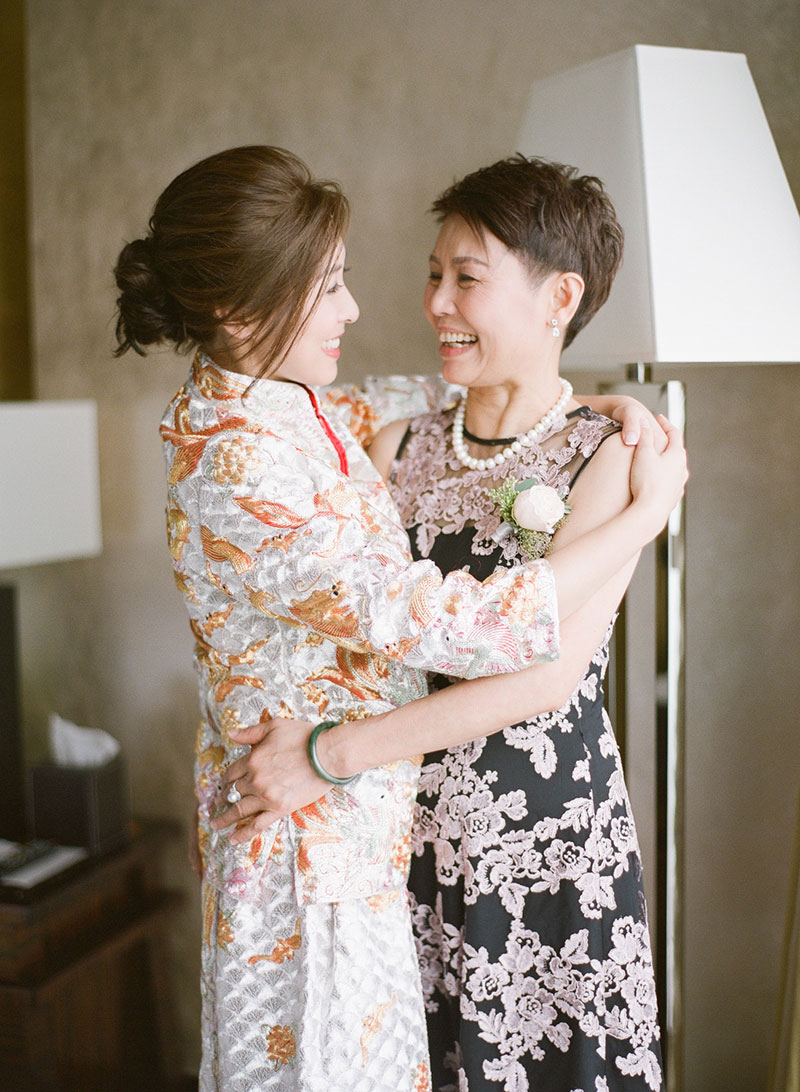 [From: An Elegant and Rustic Wedding with Ultimate Romance / Photo: Hilary Chan Photography]
(11) Settling On-the-Day Payments
This is a crucial one. Hence, you can give this task to your Best Man, or one of your immediate family members. Make sure to discuss all the pending payments beforehand and prepare receiving copies for the vendors to sign to make sure you can account for everything.
(12) Tipping the Vendors After the Event
You can ask your immediate family members to take care of this, too. Best to leave money matters to people you trust.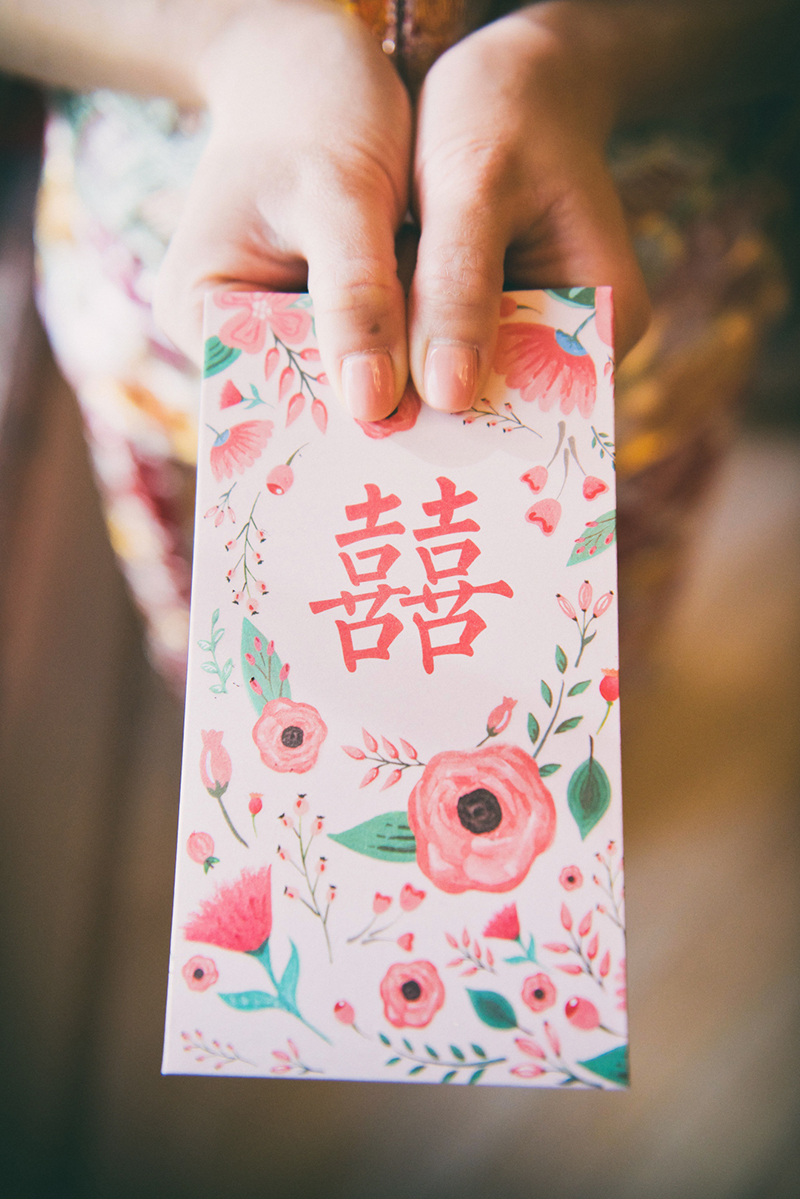 [From: A Traditional and Quaint Wedding at Rosary Church / Photo: Joy's Foto]
There you have it! You may not be aware of it, but there a lot of people around you who can help you. All you need to do is ask.