Wedding planning can be a handful. And while you're in the middle of wedding planning, it's VERY possible to miss out on minor details. Some are probably okay to let go of, but others are important and shouldn't be left unattended. Here are twelve minor details that tend to be overlooked but shouldn't!
(1) Providing clear directions.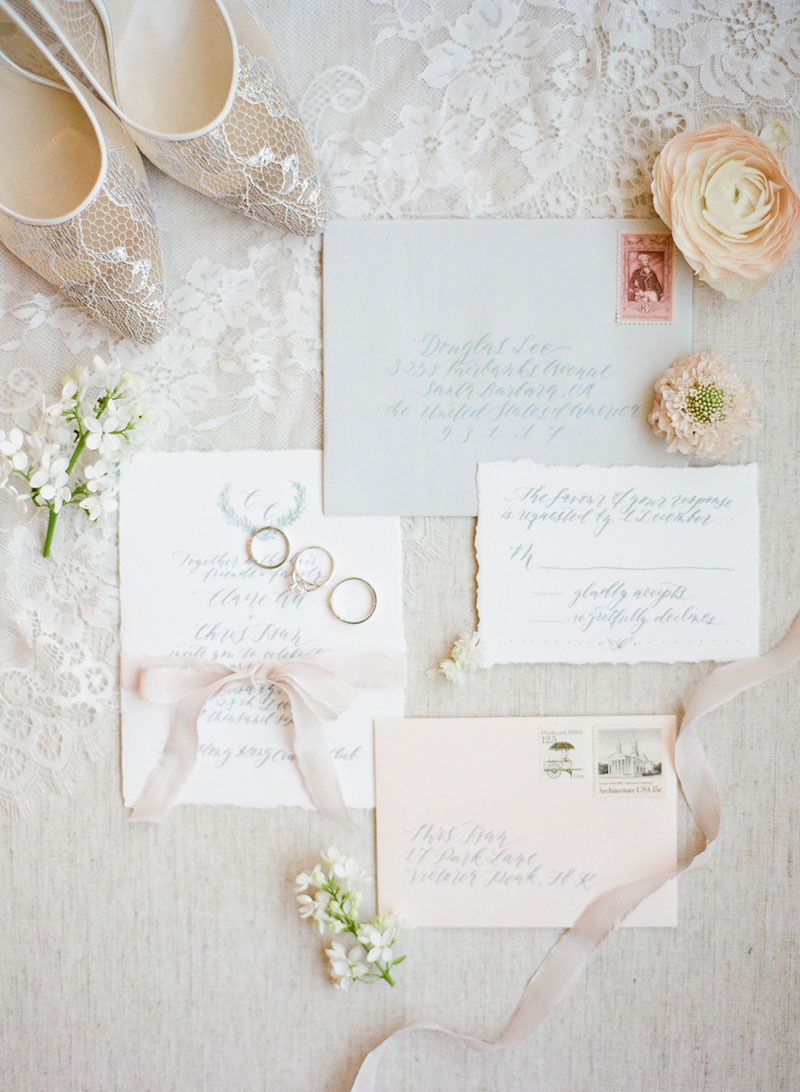 [From: An Elegant and Rustic Wedding with Ultimate Romance / Photo: Hilary Chan Photography]
Whether it be venue signages or the map in the invitation, having clear directions will really be helpful to your guests. There are instances when guests don't make it on time because they get lost, or, believe or not, end up in a different wedding. Yes, it has happened and you don't want it ti happen to your wedding. So, make sure you lead your guests to the right place.
(2) Preparing well-organized escort cards.
[From: An Intimate and Elegant Wedding by the Beach / Photo: Darin Images]
Give guests a smooth and easy transition from the ceremony to the reception by preparing well-organized escort cards or seat plans. This is especially important for elders who need more care moving around. Having someone to usher guests is also a plus!
(3) Paying attention to the lighting.
[From: A Glamorous Nature-Inspired Wedding in Phuket / Photo: TheCablook Fotolab]
It makes all the difference. Lighting sets the mood and feel of the area. It also affects your photos! Make sure you test the venue's lighting or hire a lights crew to achieve the look you want. Really, this is worth it.
(4) Having a game plan for kids.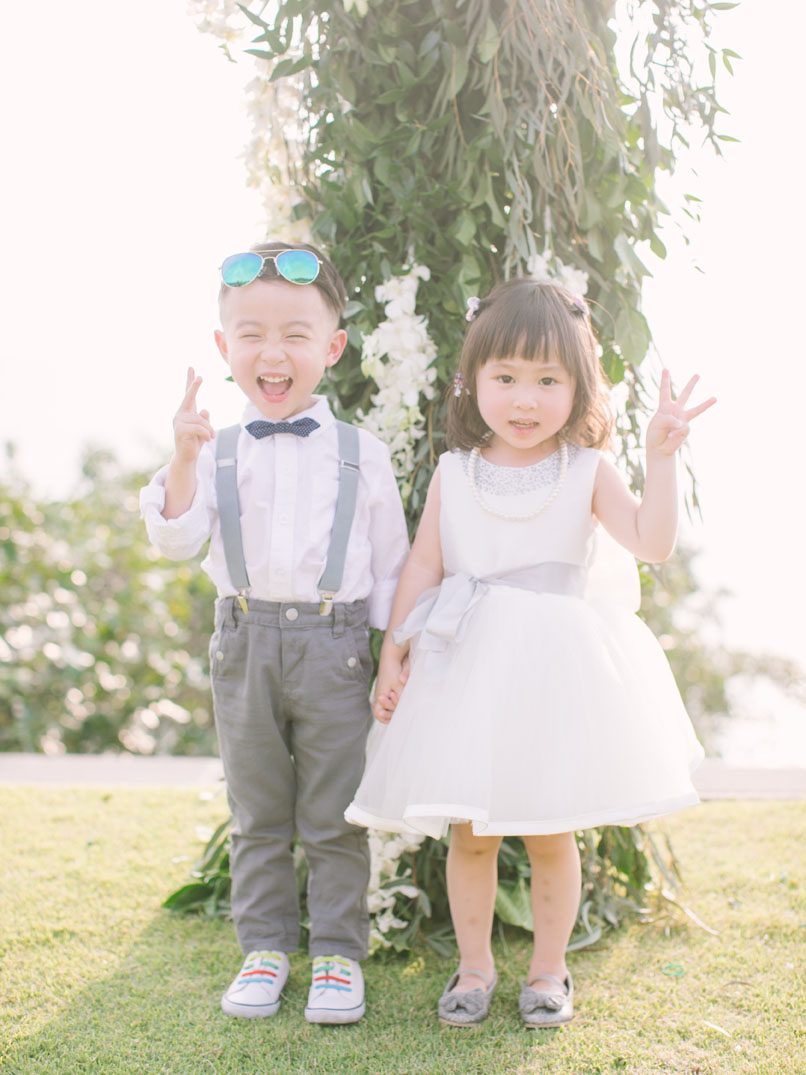 [From: Pretty, Pink and Purple Outdoor Wedding / Photo: Belle & Olive]
Weddings are affairs that are meant for adults. Kids can easily get bored or restless during weddings if you don't include activities or other details specifically for them. You should consider planning a child-friendly wedding that will allow you, your guests, and their children to enjoy the whole event.
(5) Serving menu options for guests.
[From: Traditional Wedding with Gold and Blush Details at The Helena May / Photos: Hyvis Tong]
You might have guests with allergies, or guests who are vegetarians. Many people overlook this crucial detail. Some couples ask guests beforehand for food specifics and then coordinate these with their venue or caterer. We recommend for you to do the same.
(6) Breaking in your wedding shoes.
[From: An Elegant Traditional Wedding at St. Regis Macao / Photo: Dots Production]
Always, always break in your shoes before your wedding day. You want your shoes to have the comfortable fit on your wedding day because you'll be wearing them for a long time. You can use them around the house until you feel like they feel right.
(7) Having an emergency kit.
[From: Traditional Wedding with Gold and Blush Details at The Helena May / Photos: Hyvis Tong]
Your wedding day checklist should include an emergency kit. This kit should have all your emergency essentials such as first aid, sewing materials, and other personal care items. Keeping yourself ready for anything is a must.
(8) Setting aside extra budget as buffer.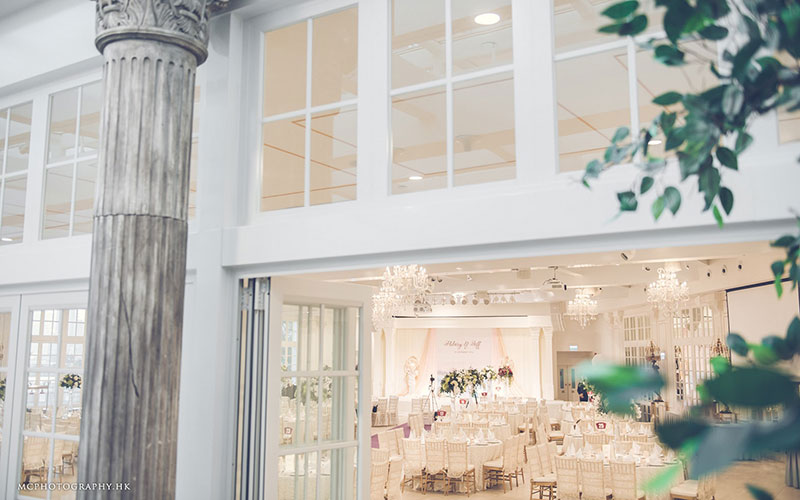 [From: An Elegant All-white Wedding at The Glass Pavilion / Photo: MC Photography]
We hate to break it to you, but come wedding day, you MAY incur additional costs such as overtime fees, incidental fees, and the like. So do make sure to set aside extra budget as buffer for some of these expenses.
(9) Providing transportation for the entourage.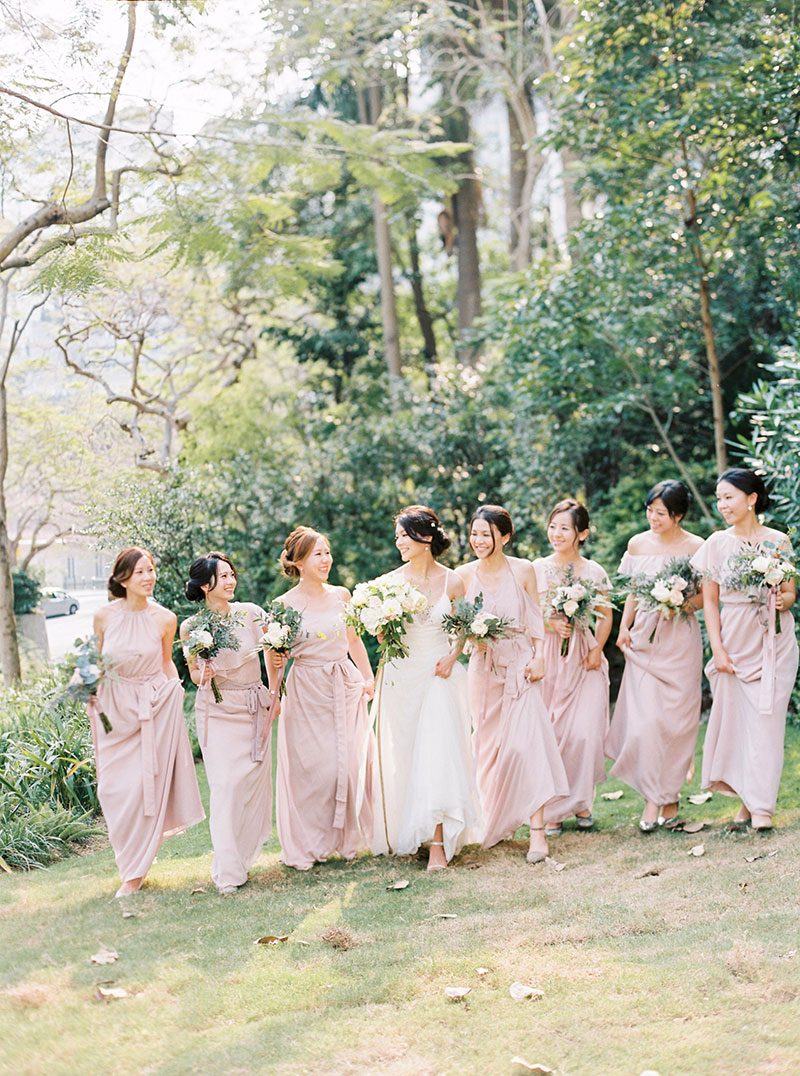 [From: A Gorgeous Wedding at The Verendah with Pastel Color Accents / Photo: Jenny Tong Fine Art Photography]
Don't forget to provide transportation for your entourage to and from the preparations venue, the church, and the reception. They need to get around efficiently in order to help you out! You can hire a van or if some of the members have cars, you can arrange for the other members to ride along with them.
(10) Preparing food for the entourage that's in sync with all the preparations.
[From: A Delightful Wedding with Hints of Pink at Béthanie Chapel / Photo: Patrick Photography]
Here's another one to consider. Since your entourage will be part of the preparations, their eating needs and schedules also need to be considered. Consider a meal plan that will be in sync with the wedding schedule and all the tasks they need to be on top of. They'll be thankful for this effort from your end.
(11) Knowing the environmental conditions.
[From: A Winter Dreamland Tale / Photo: Hilary Chan Photography]
Knowing the environmental conditions is very important. For example, if it will be chilly, you might want a gown will long sleeves, or include a stylish cover-up to your bridal attire. You can also inform your guests beforehand so they dress appropriately. When the sun will set, will also be an advantage. Why? So you can time your romantic couple photos at this time. Knowing the environmental conditions will surely help you prepare for your wedding day better.
(12) Designating someone to keep your Laisee.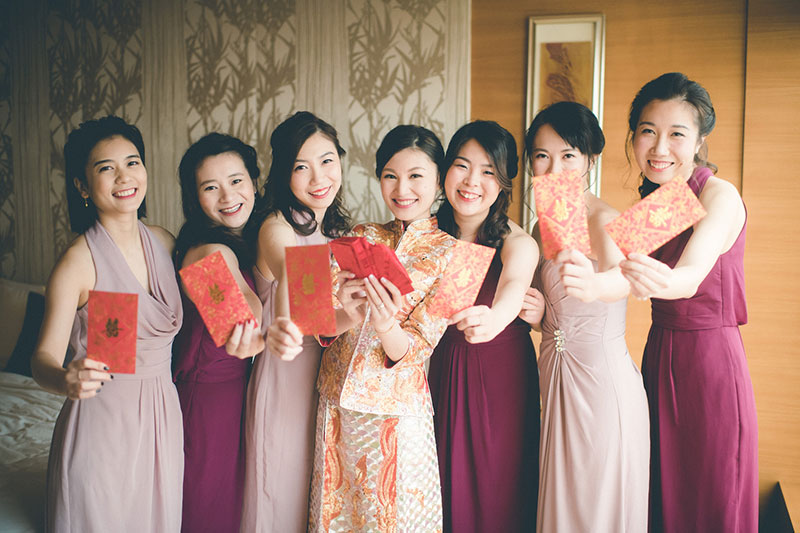 [From: An Elegant Traditional Wedding at St. Regis Macao / Photo: Dots Production]
You'll be very, very busy on your wedding day, so you won't be able to keep track of all the laisee gifts that come your way. You should assign someone (preferably a family member) to keep track of these for you.
Now that you know about these minor points to plan for, take them down and start including them in your to-do list. You don't want to overlook these important details!