There's something undeniably romantic about the beach. Maybe it's the calming sound of the waves as they crawl up on the shore, or the way the sunlight dances when it hits the blue sea. At any given time of the day, the sights and surroundings of the beach never fail to deliver beautiful scenery. Couples who choose the beach as their engagement shoot location know exactly what this place has to offer: breathtaking photos that are truly priceless. Here's a roundup of 12 beach engagement shoots for you witness the beach and all its majesty!
(1) Sand, sun and sea. Just perfect.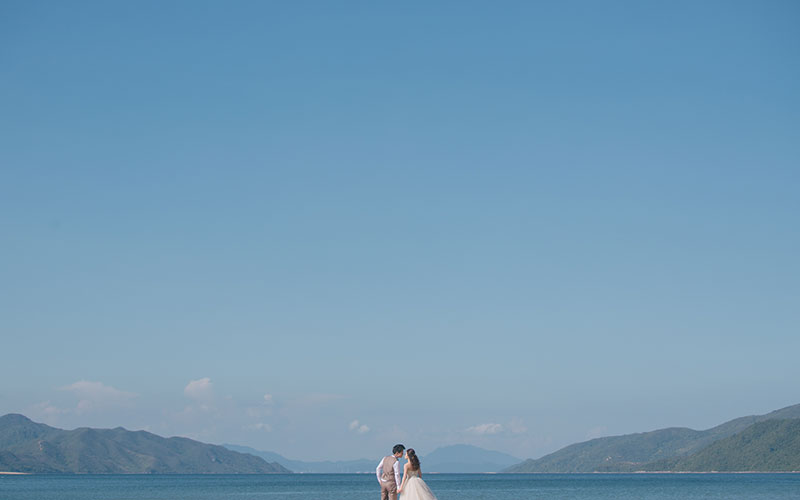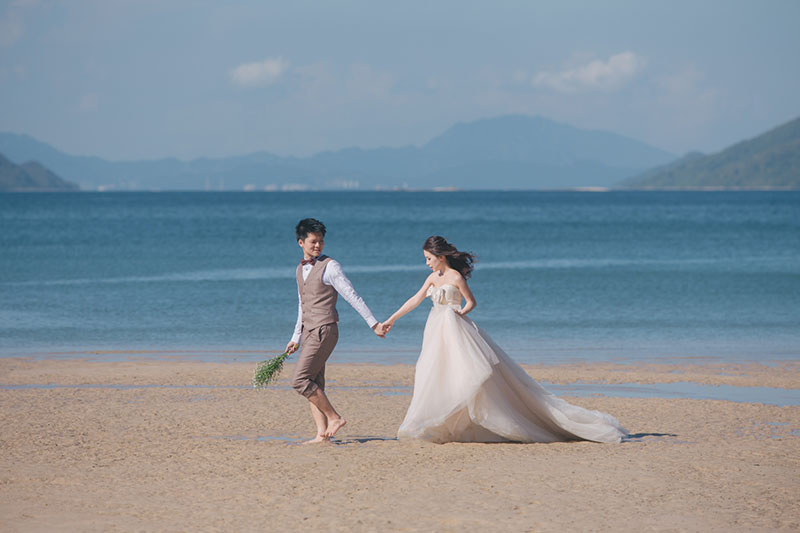 [From: One Blush Afternoon / Photo: Cadenza Studio ]
(2) The afternoon glow is painting this engagement all sorts of pretty.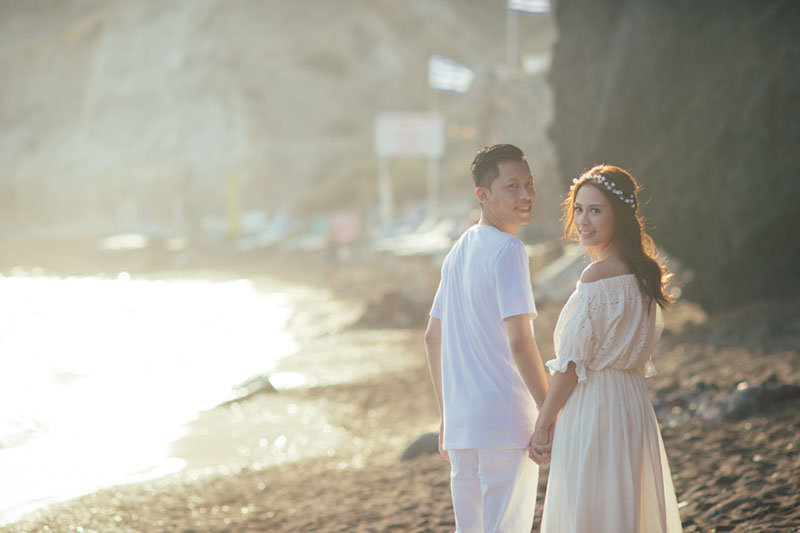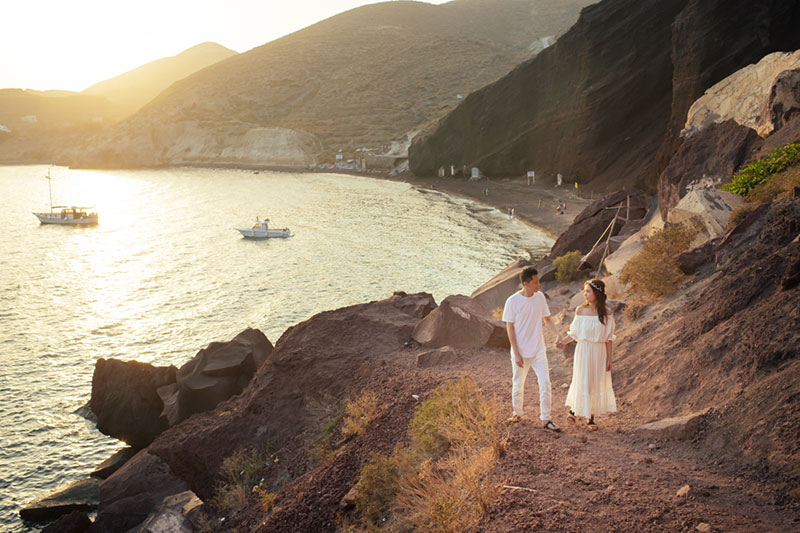 [From: Blue and White Paradise / Location: Santorini, Greece / Photo: Derek Photography]
(3) Seaside love makes our hearts flutter. Does it do the same to you?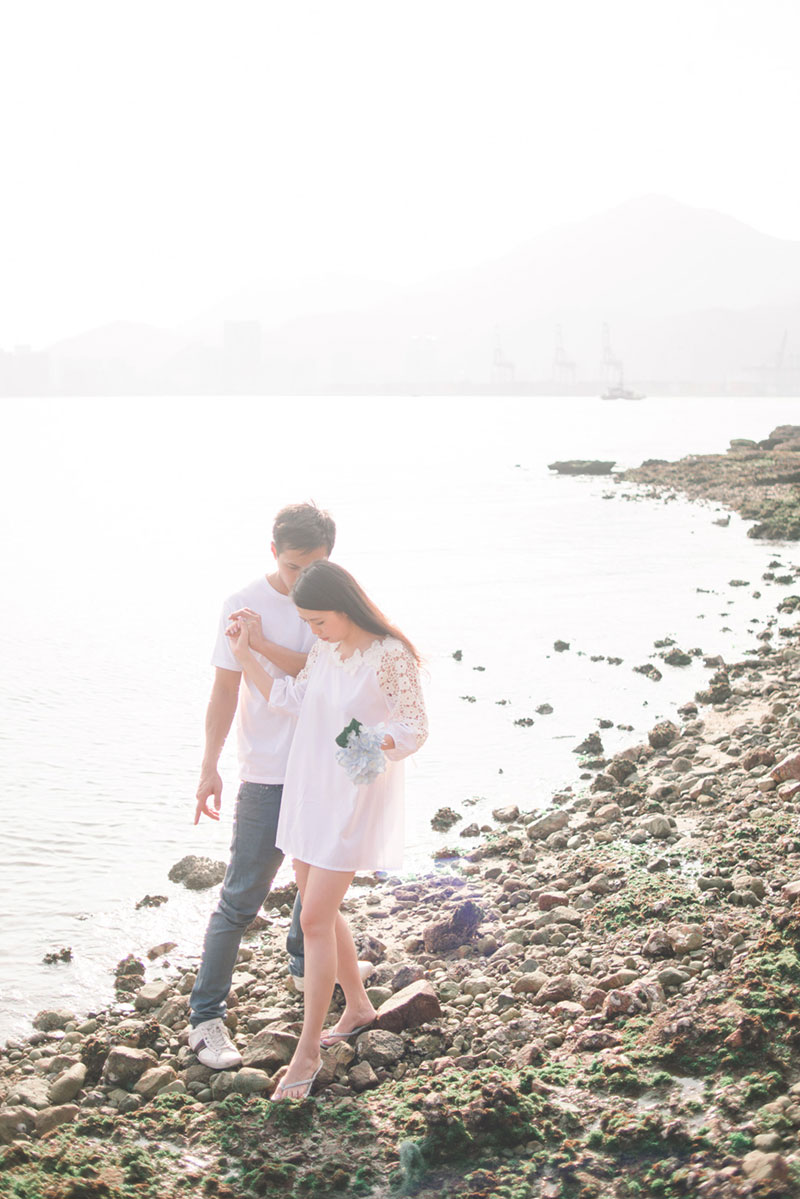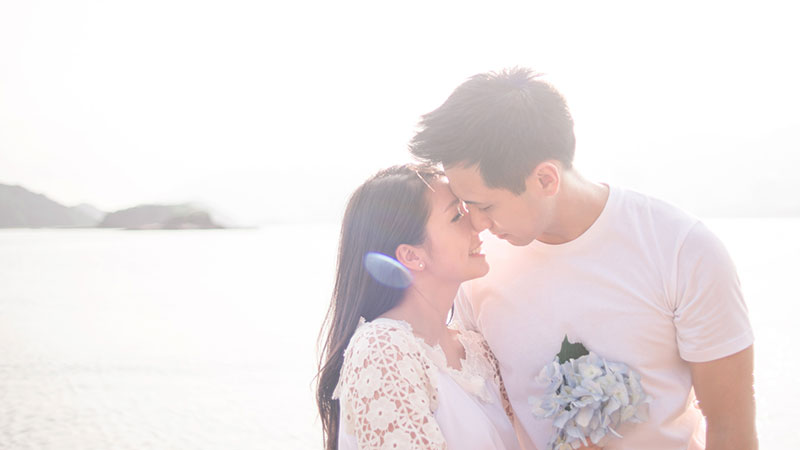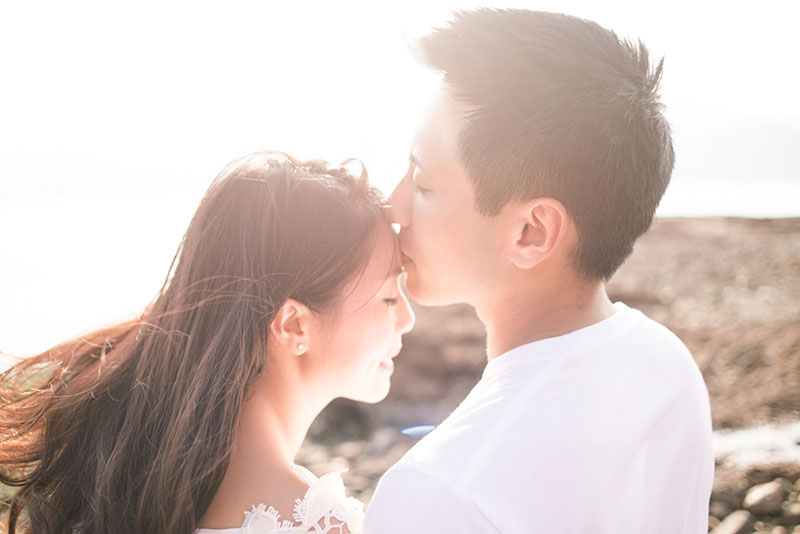 [From: Simple Seaside Love / Location: Robinson Island / Photo: Angel Cheung]
(4) The crashing waves are adding a whole lot of drama to these photos.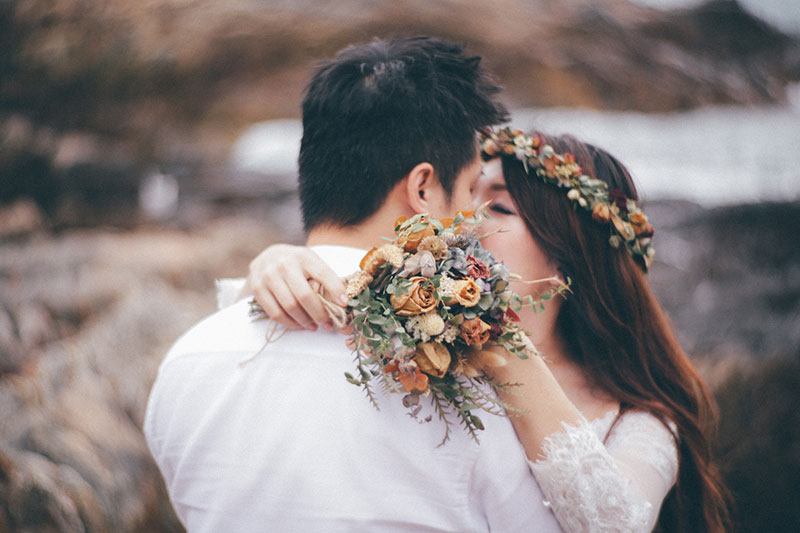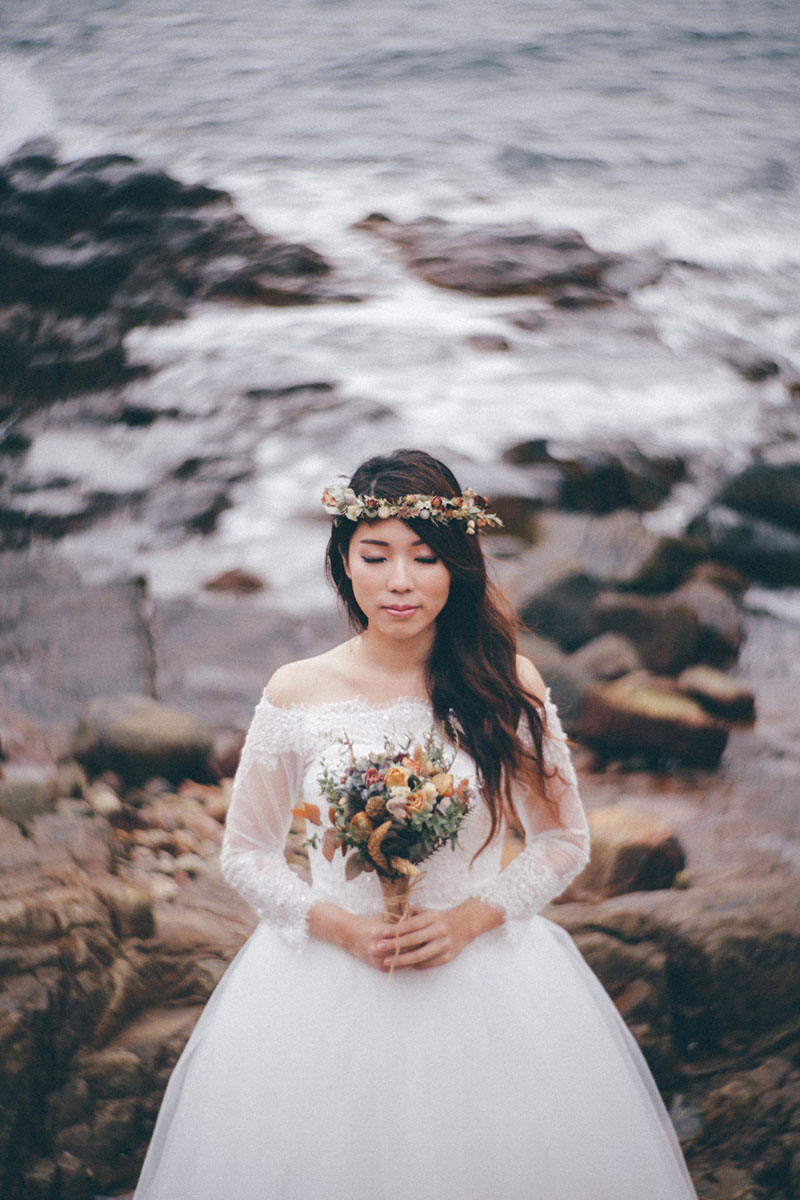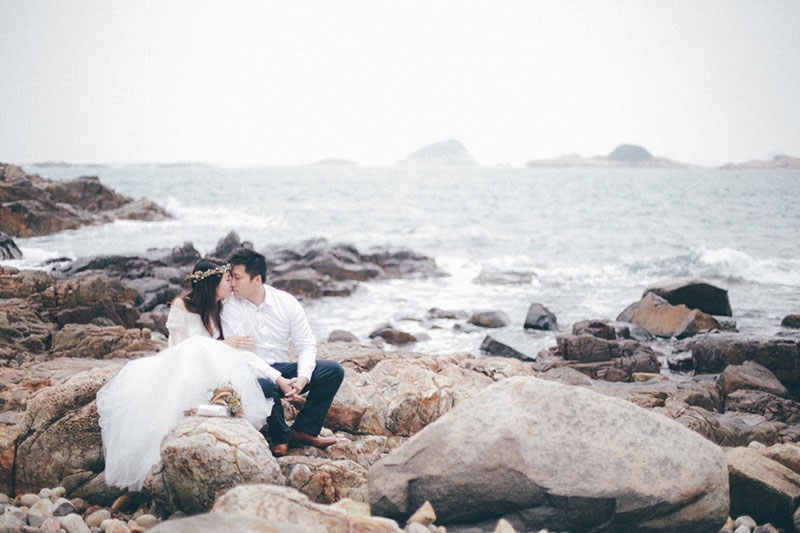 [From: Windswept Whispers / Location: Clear Water Bay Country Park / Photo: Hugh's Hue]
(5) Wander along the coast and get lost in each other.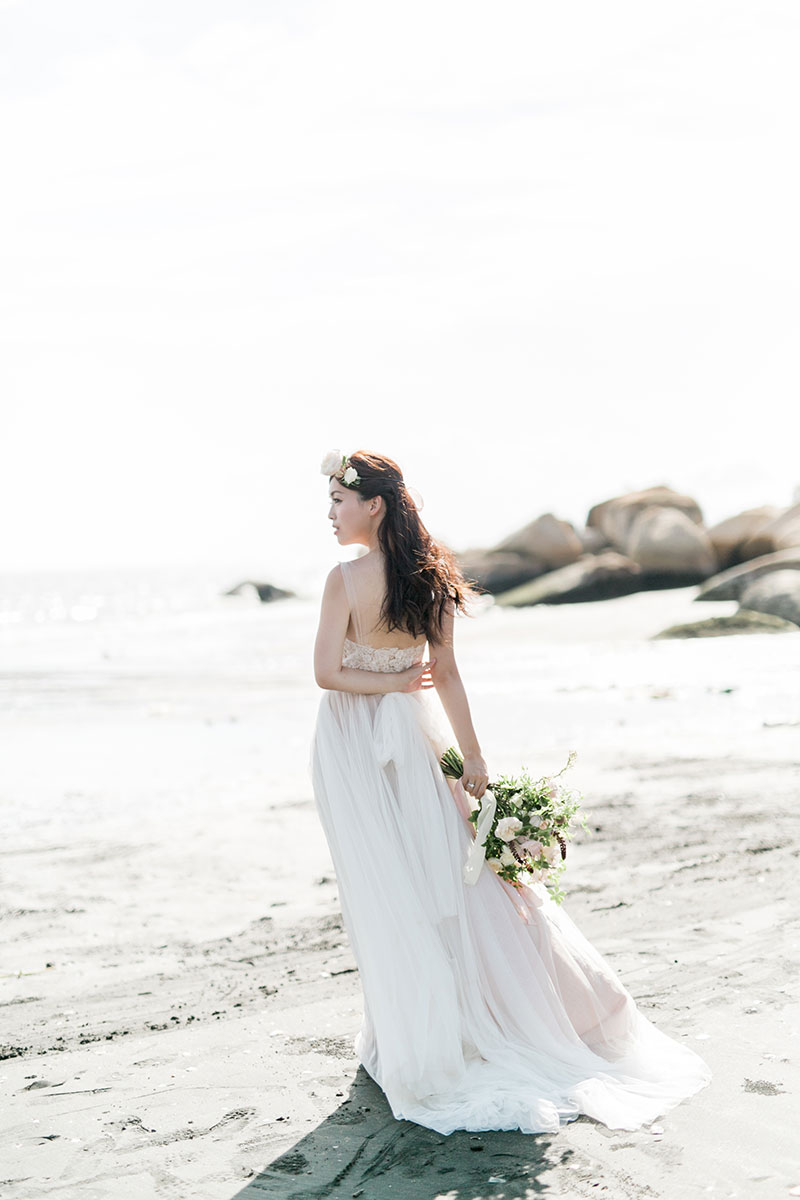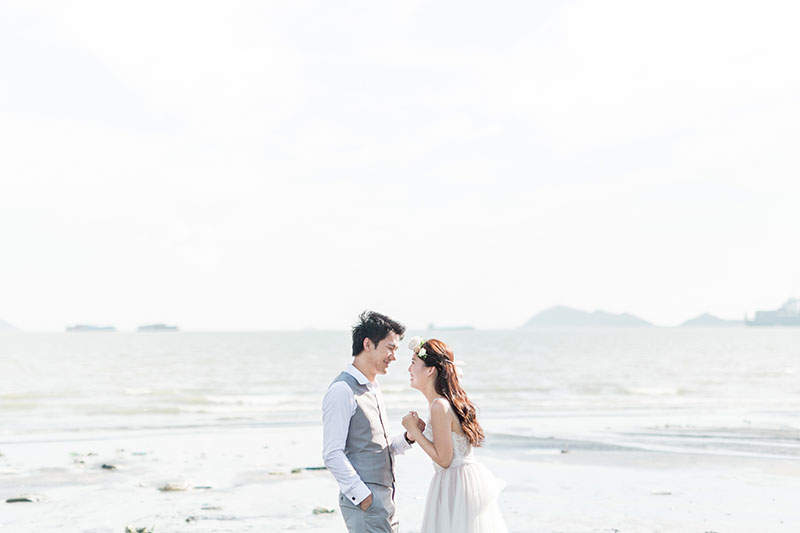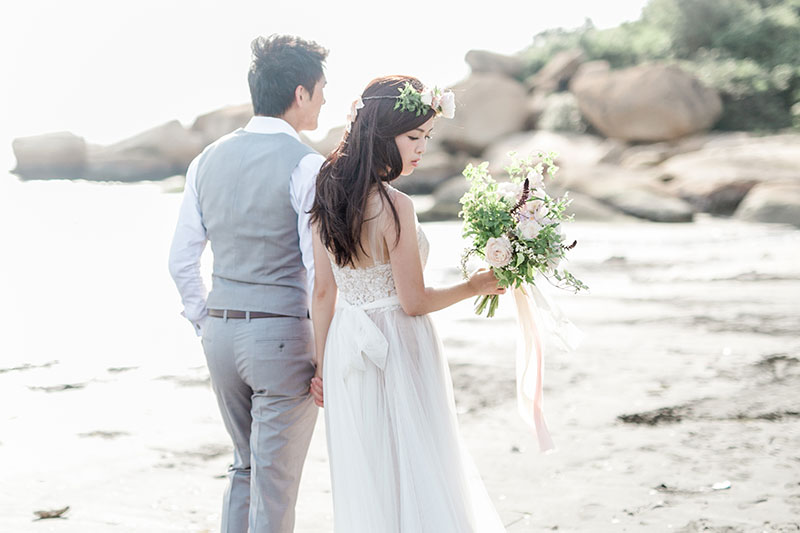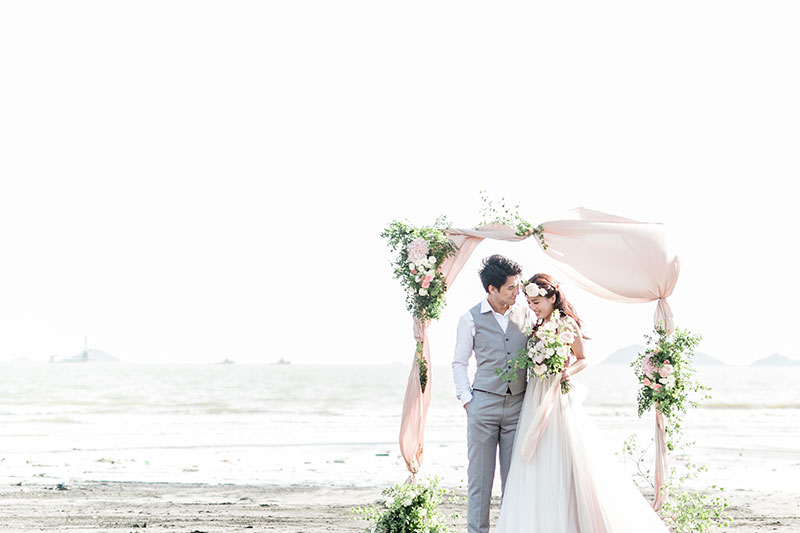 [From: On the Coast to Forever / Photo: Binc Photography]
(6) This bride-to-be stands out in her ebony dress while pristine waters gently swell behind her.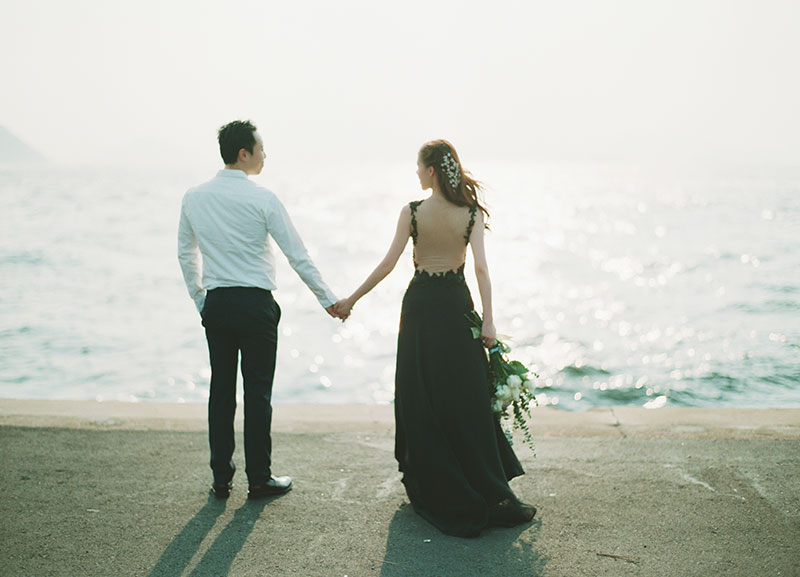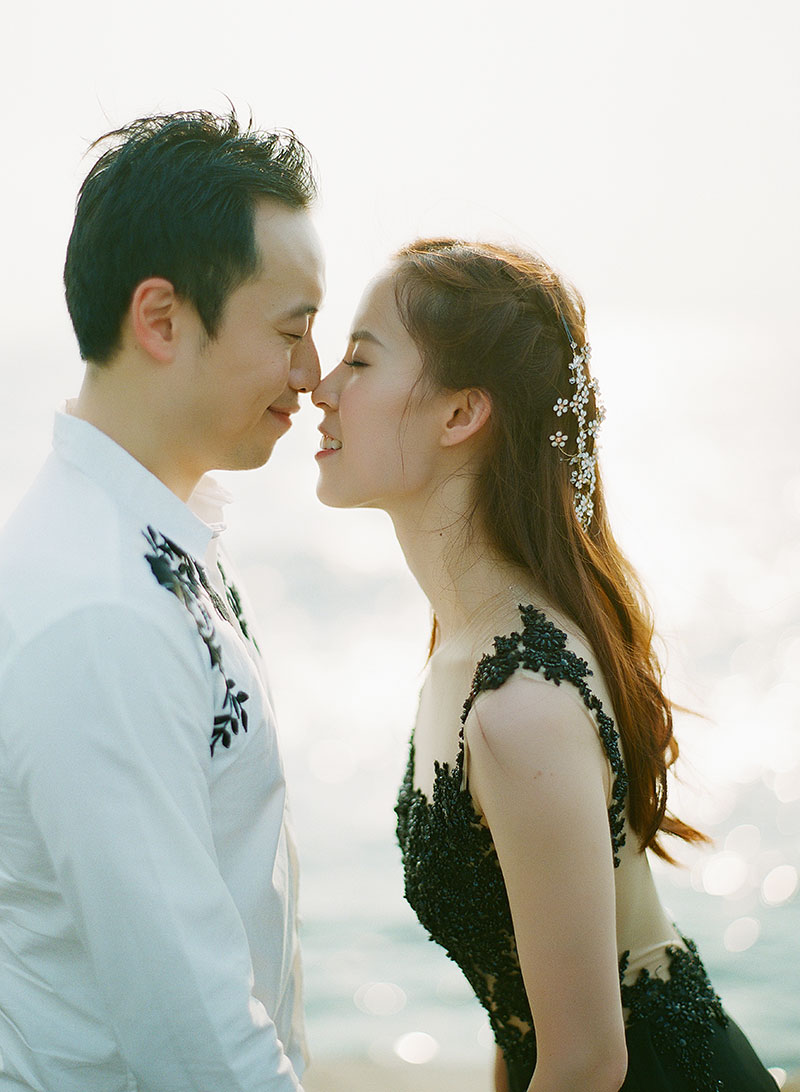 [From: Mesmerizing Mornings / Location: Sai Wan Pier / Photo: Jenny Tong Photography]
(7) Don't be afraid to play with the sand and have a whole lot of fun what you're at it!
[From: Beautifully Vulnerable / Location: Macau / Photo: United Journal]
(8) It's more than just the view, it's the whole aura the beach brings.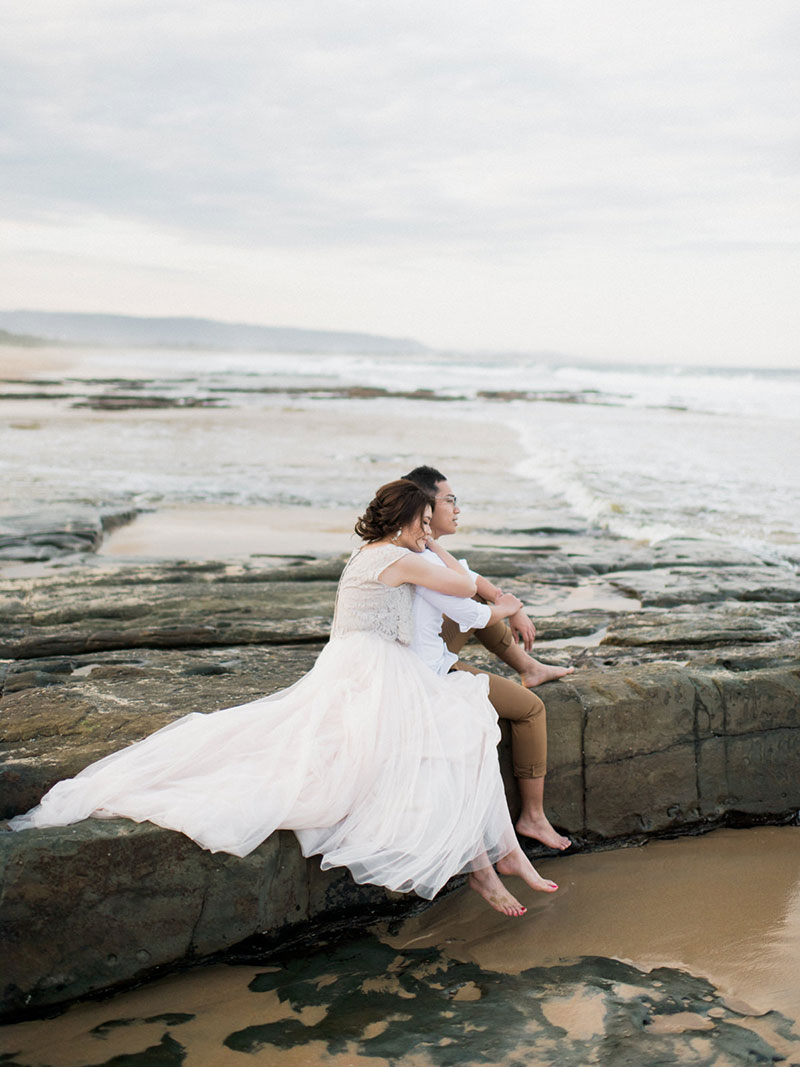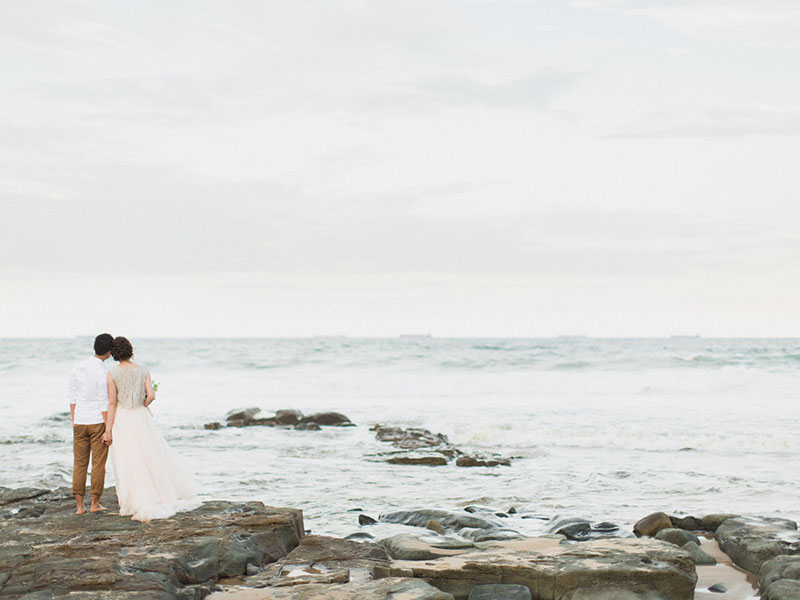 [From: The Beautiful and the Beloved / Location: Australia / Photo: We Are Origami Photography]
(9) Breathe into every moment. Wrap your arms around your loved one and let the your surroundings take you away.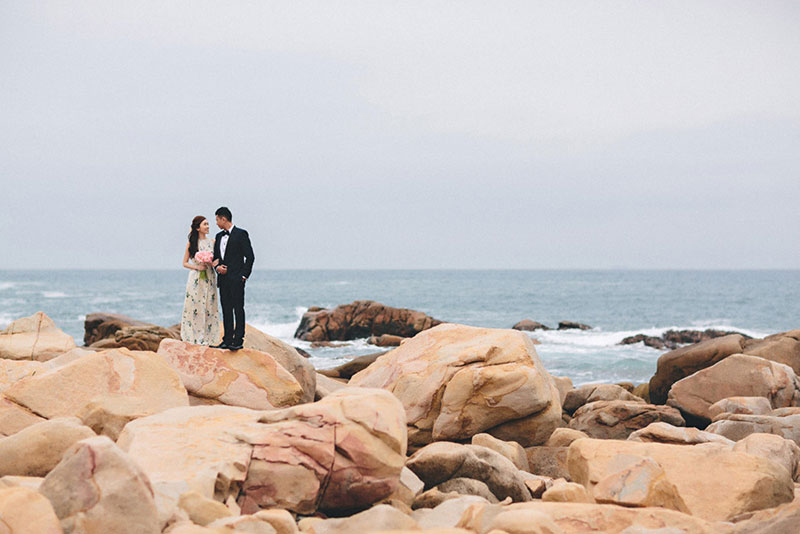 [From: Landscapes of Love / Location: Shek O / Photo: History Studio]
(10) And when the sea is quiet and clam, it's as if the sea and the sky are one. What a sight.
[From: Love with No Limits / Location: Koh Samui / Photo: Erika Gerdemark]
(11) When the wind blows, it fills every photo frame with a little mystery. Take advantage of it.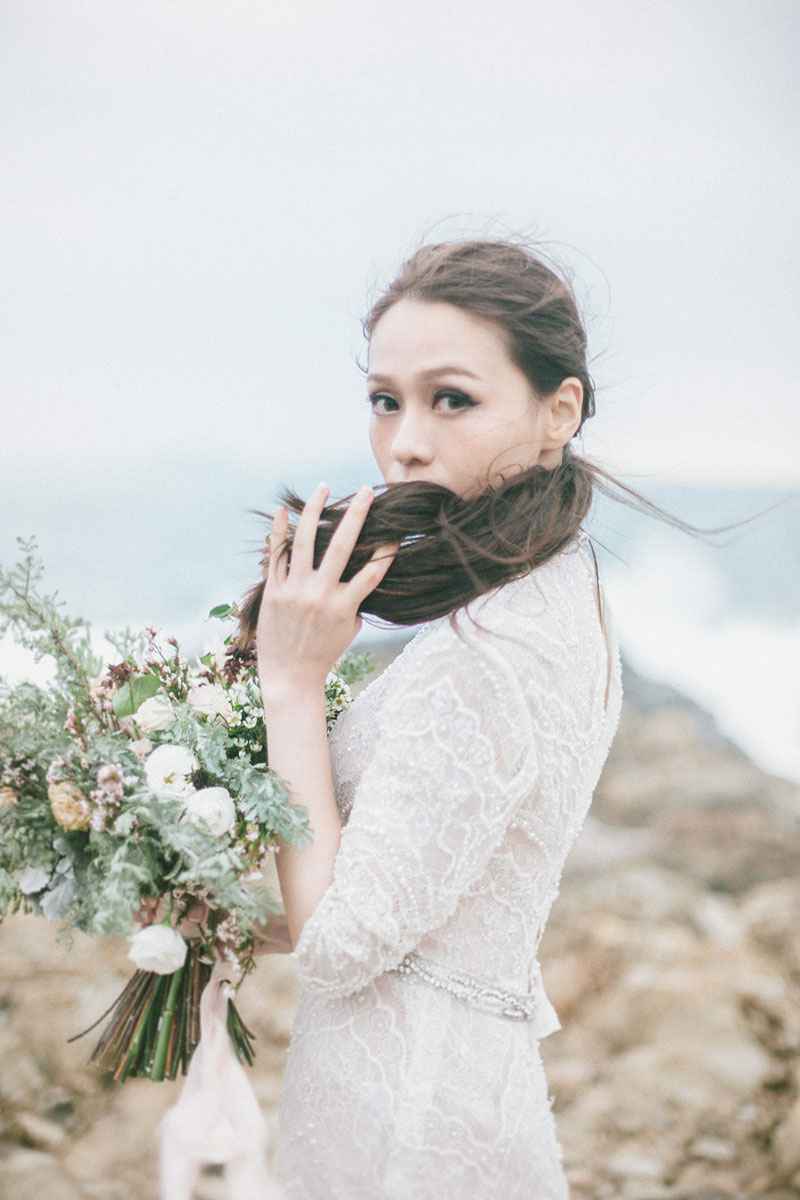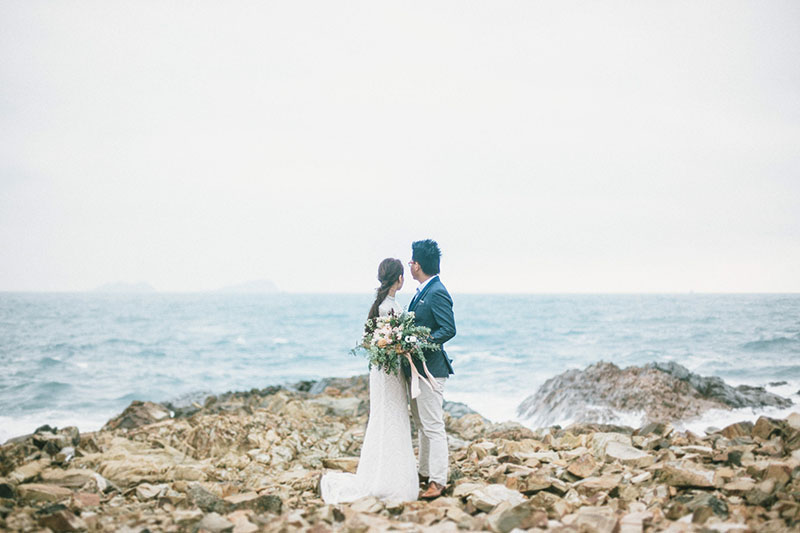 [From: Dramatic Seaside Engagement / Location: Cape D'Aguilar / Photo: Heather Photography]
(12) And finally, the best part about the beach is watching the sun sink into deep into the blue horizon.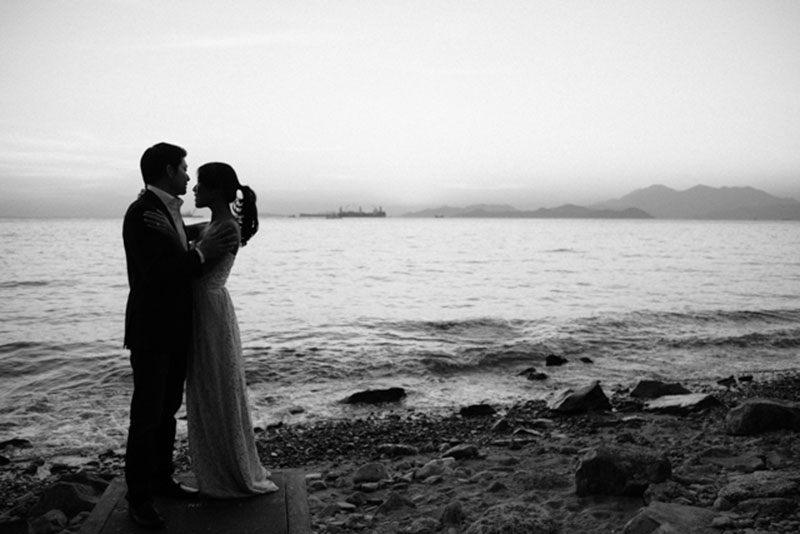 [From: Sunset Stroll / Photo: Lauhaus.co]
Everything about beaches will keep you and your loved one deep in love, from the soft shores and beckoning waves, to the whispers of the sea breeze. Beaches deliver an ambience like no other, and these photos have proven so!