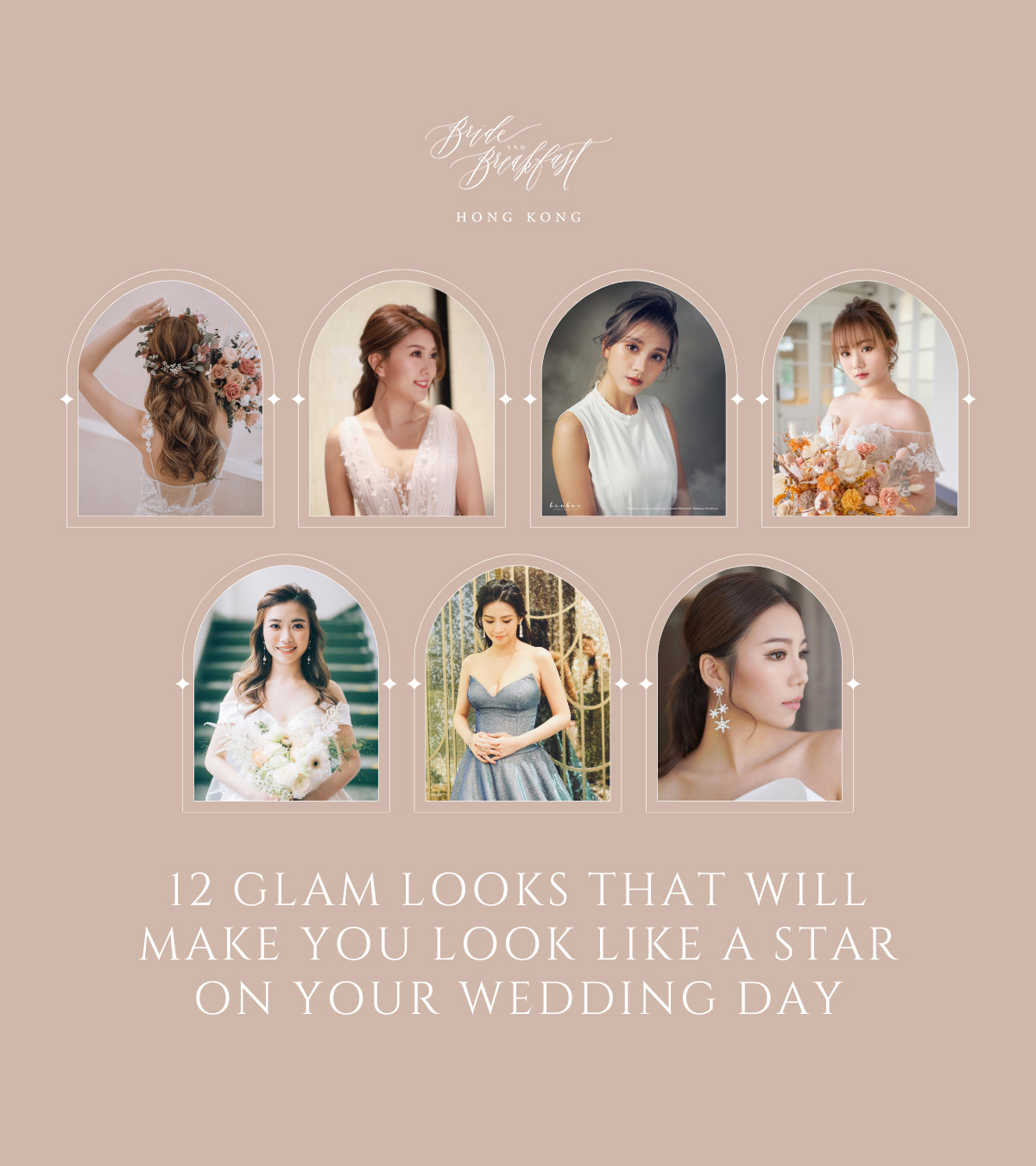 Looking for something a little extra for your wedding day? You've come to the right place! We asked Hong Kong makeup artists to share 12 glam wedding makeup styles that will elevate any bridal look. Aside from makeup styles, these beauty experts included some hairstyle suggestions to go with the makeup, too. Does this sound like what you're looking for? Read on to get the ideas and inspiration rolling.
Sultry Earth Tones
In this look created by Joman Wedding, earth tones and daring yet soft smokey eyes the the details that will make you stand out. Subtle and bold at the same time, same-tone dessert rose and camel nude colors were used on the eyes, cheek and lips–this combination will elevate any bridal look. To keep the focus on the face, Joman Wedding, suggests a timeless and simple hairstyle, like a low ponytail or wavy hair left down.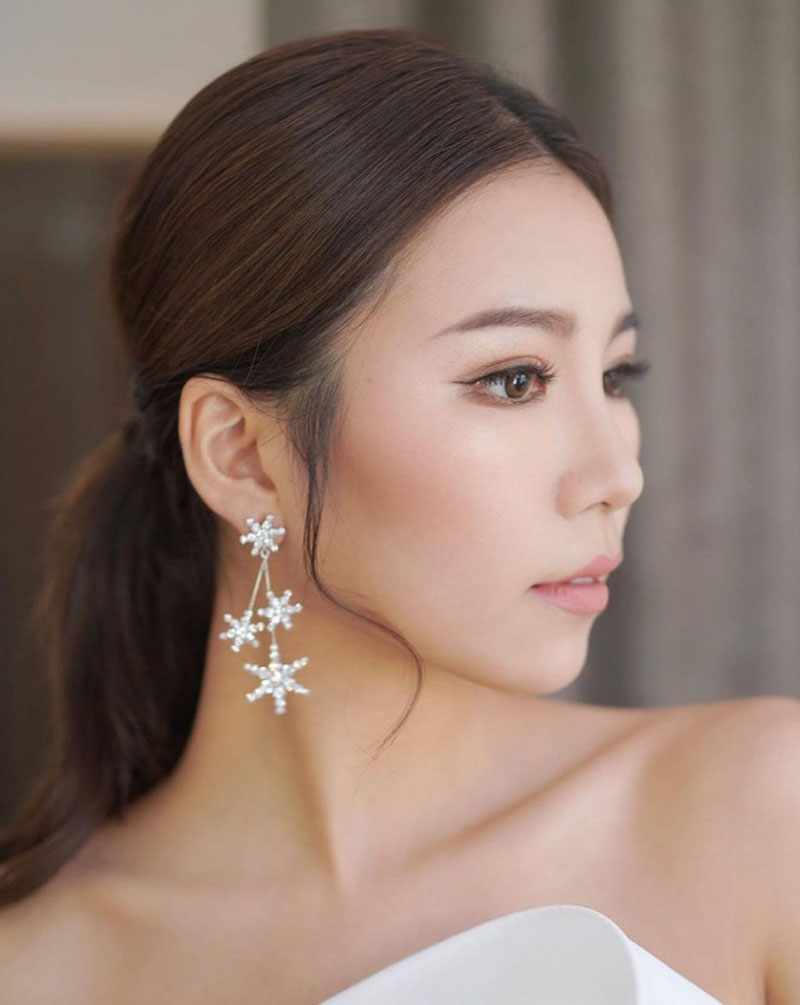 Classic Red Lips
There's nothing quite like striking red lips, don't you think? Using red lipstick is timeless and is a quick way to glam up any look, that includes your wedding look. Joman Wedding says the key to the red lip look is to keep the rest of the makeup clean and chic. For hair, go for a low chignon or silky straight hair in natural color.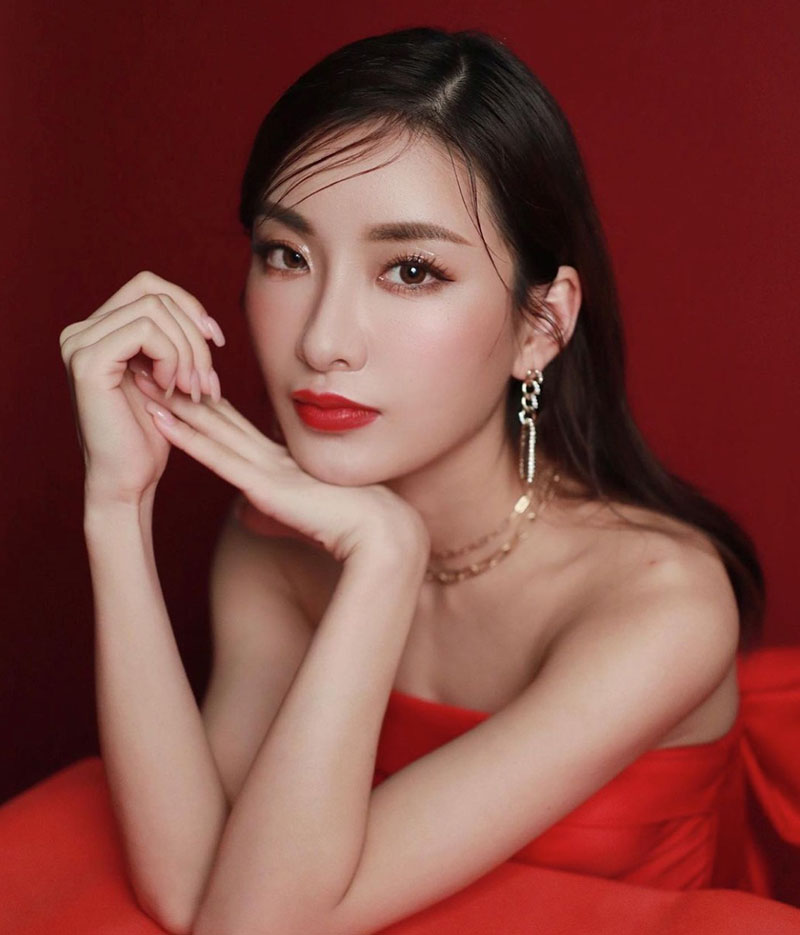 Chic Neutrals
Going for neutral tones for your wedding makeup doesn't necessarily mean you can't look glamorous. RINGOWORKSHOP Image says that you can look classy and glamorous at the same time with earthy hues, matte foundations, brown lips and long curly hair. This look also matches nude pink or off-white gowns.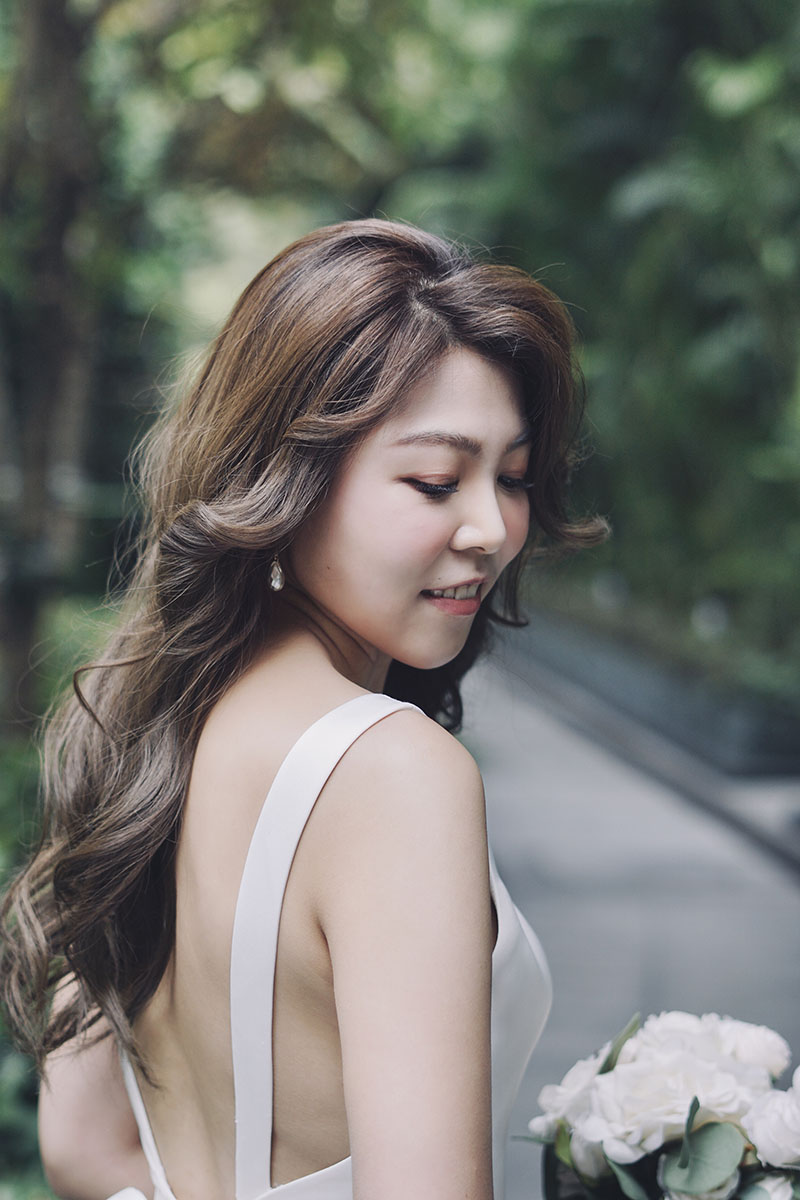 Pretty as a Princess
Knowing many brides dream of looking like a princess on their wedding day, RINGOWORKSHOP Image encourages going for a regal wedding day look which can easily be achieves with delicate orange tone makeup. This makeup style is cute, lively, and elegant all at the same time and matches a range of pastel outfits–nude, pink, sky blue, grey, metallic silver, champagne, and even gold!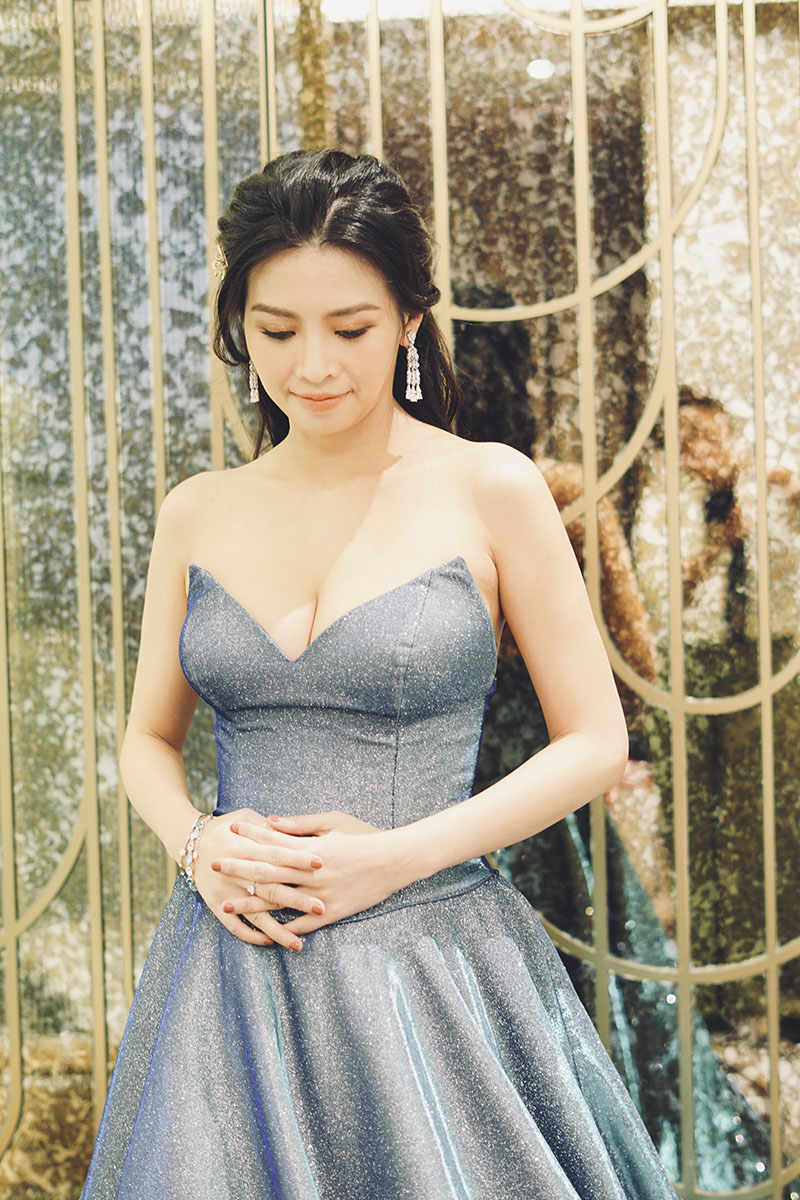 Accentuated Braids
One way to liven up your wedding day look is by going for a hairstyle that stands out. Ivyy Bridal Makeup shares that accentuated braids are not only popular, but also very attractive, especially for outdoor garden weddings. Braids look even more beautiful when you accentuate them with ribbons, flowers, or hairpieces.
Bright Eyes
Your wedding day look need not be over the top in order for you to shine. What matters is that you know what to highlight. The eyes are features that you can use to your advantage, especially if these are your assets. Ivyy Bridal Makeup. says that brightening your eyes will completely change your look. Her signature tricks to brighten brides' eyes is with the use of eyeliner and shimmery eyeshadow.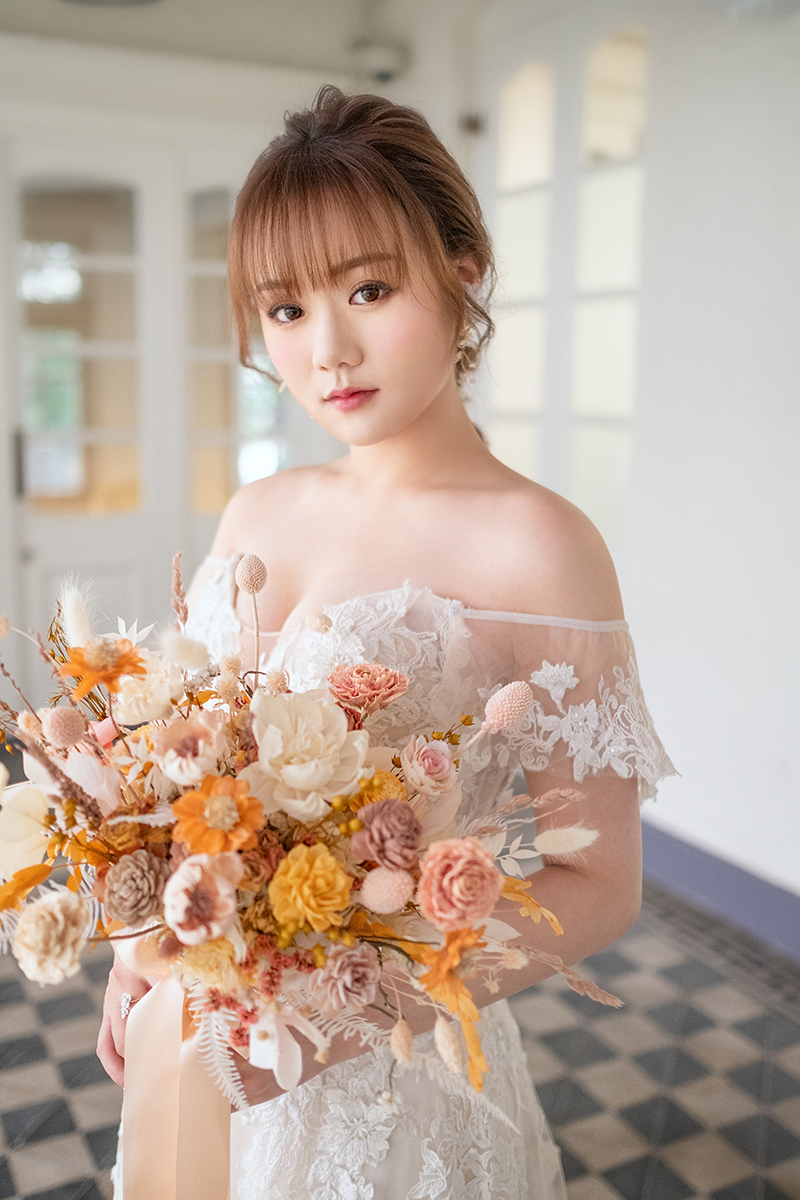 Hairstyles with Flowers
Clear and elegant makeup is still a popular choice among brides, especially for makeup with blush colours. To further elevate this style, Simply.True Makeup suggests hairstyles with flower accents. This look is especially enchanting for outdoor weddings and garden weddings.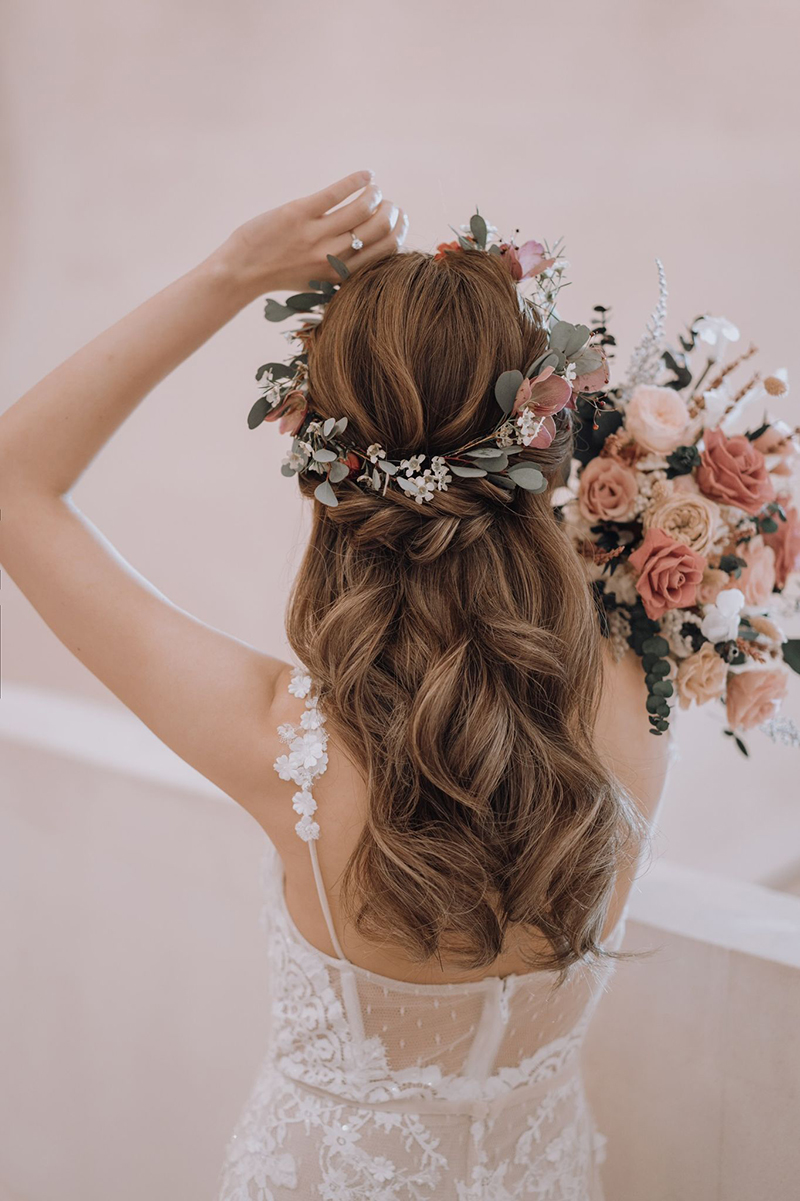 Wispy Hair
For an effortless
Light European-inspired Makeup
In recent years, the European and Thai styles have been very popular, undoubtedly giving additional choices for some brides who are brave to showcase their unique personality and style. However, the traditional European and Thai makeup styles feature high saturation of colour, which does not cater to the needs of the Hong Kong wedding market. In light of this, light European and Thai has emerged, shares Simply.True Makeup. This styles of makeup retains the characteristics of wild eyebrows, lifting eyeliner, and contouring, with reduced saturation. And at the same time, this style combines the glossiness of Japanese and Korean base makeup. This look goes very well with a hairstyle that is also clean and stylish, adorned with pearl and silver ornaments, creating an elegant and noble look.
Extra Dramatic Smokey Eyes
Dramatic smokey eyes will not fail to make a statement, says By Jade Tsan Bridal Makeup. So for a stunning appearance on the aisle, she recommends light, European and American makeup, smoky eyes, matte lips, and a casual hairstyle. The eye makeup will do the magic while the effortless hair will keep the look elegant and classy.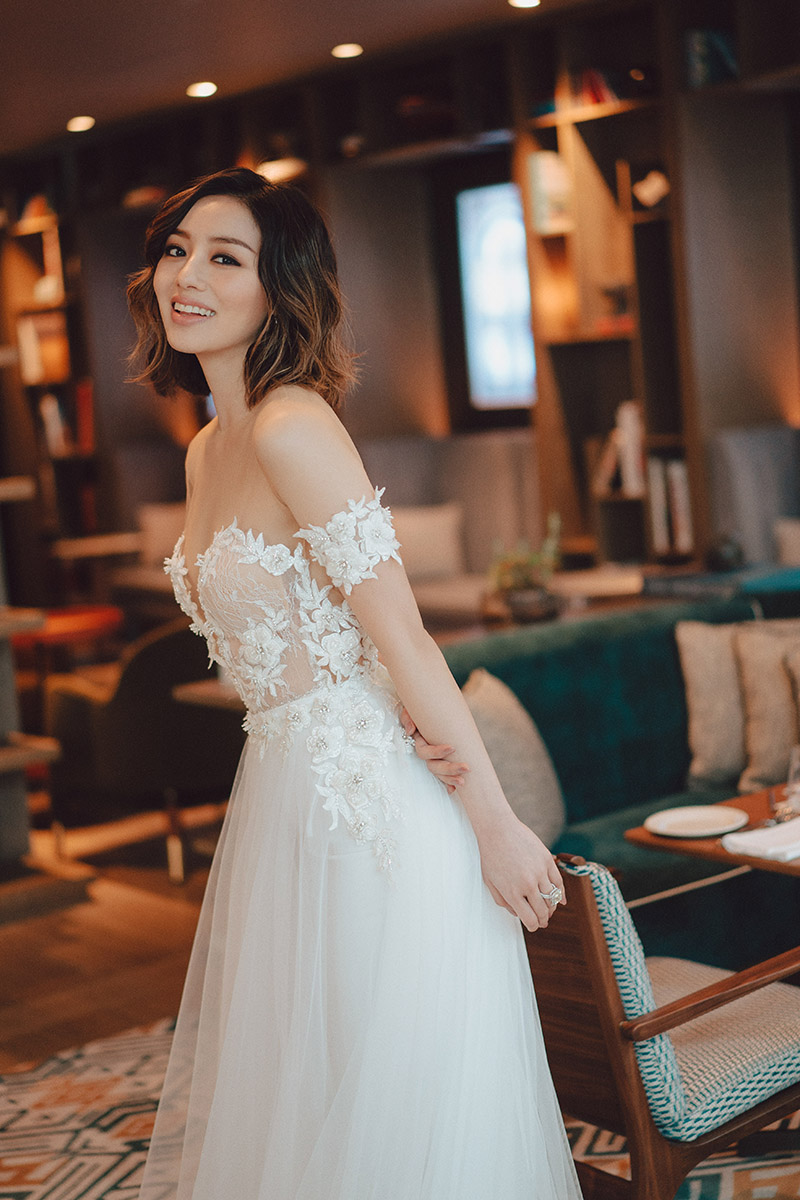 Long Lashes and Sophisticated Lips
Playing around with colors and volume can also make your bridal makeup a cut above the rest. By Jade Tsan  Bridal Makeup spills that long lashes paired with a fun, sophisticated lipstick color is more than enough make you look like a stunner. The finishing touch is going for the right hairstyle, one that complements the facial structure of the bride and highlights her unique beauty and personality.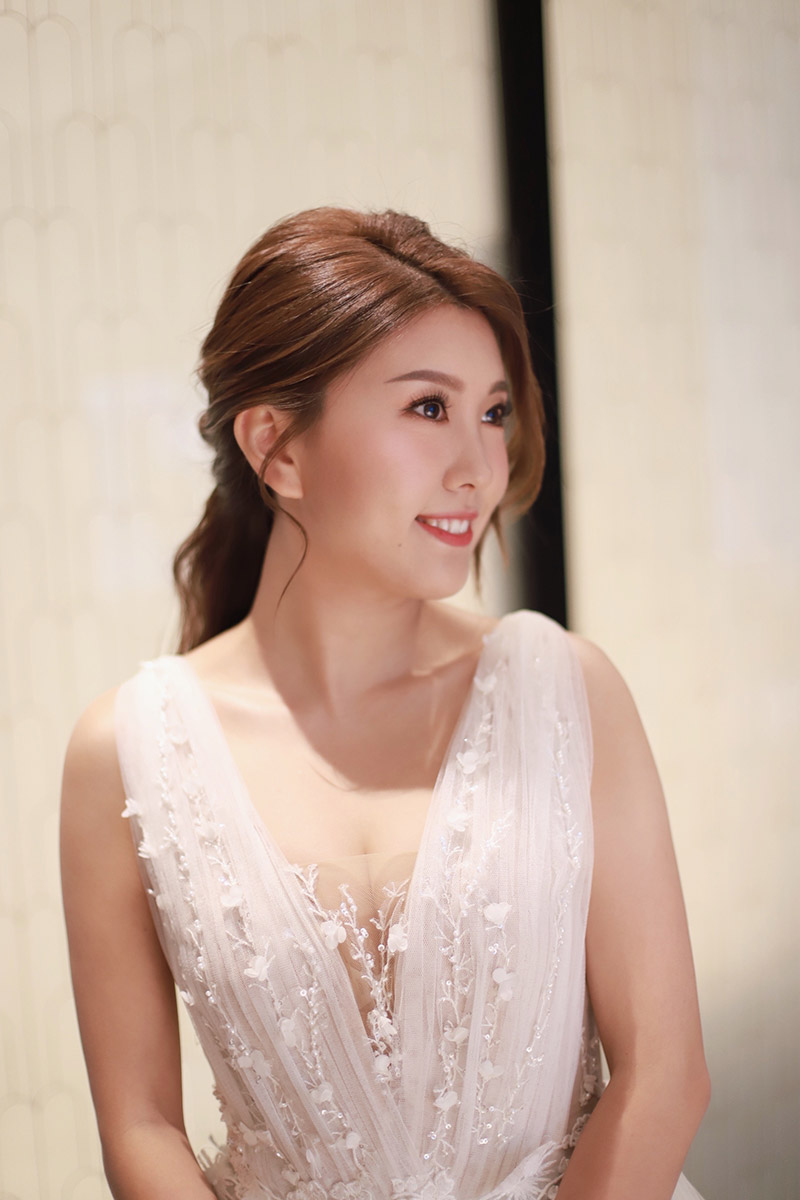 Light Hair and Natural Makeup
Did you know that you can rock light hair and makeup on your wedding day? CherrieZ Bonbon Makeup Workshop encourages brides to dare to be different. For example, light hairstyles in unconventional colors are not common on brides. But when styled correctly, it can look absolutely beautiful and unique. For these kinds of hair colors, CherrieZ says natural-looking makeup will add subtle glam without overpowering the hair.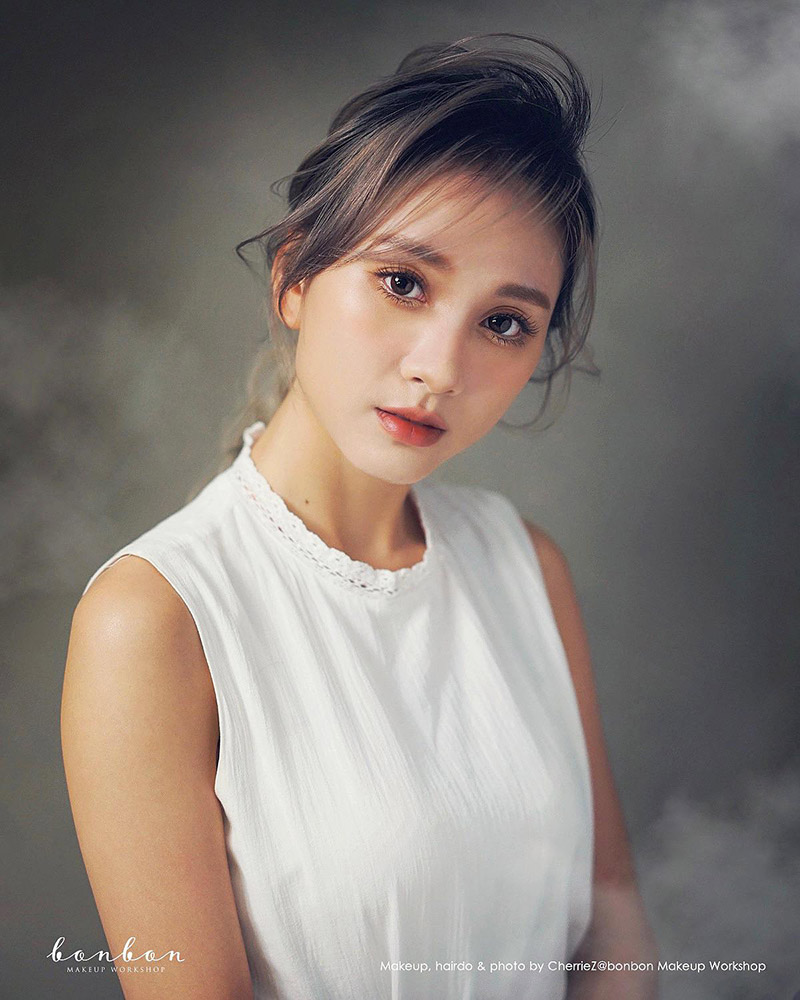 Peachy Hues
When thinking of peach color palettes for a wedding day makeup, it's easy to assume that these colors will result in subtle, conservative looks. Not necessarily! CherrieZ Bonbon Makeup Workshop shares that peachy hues can be used to glam up any wedding day look. For example, mixing it with coral lips or gold brightens the face instantly.
Wispy, Falling Hair
A glam look can also have a soft touch to it, explains Kristy Makeup Styling. One of her favorite tricks to soften a wedding look is to add wispy, falling hair to frame the bride's face. Even with bold makeup or a striking hairstyle, this always tones the look a notch down.
Soft Makeup with Wavy Hair
If you're still hesitant about going for bolder makeup, you can keep your makeup natural and effortless, then turn up your look with your hair. Big waves never fail, shares Kristy Makeup Styling. She tips that you can keep your hair down or in a half ponytail; either looks work well and create drama and depth to the bridal look.