There's something utterly captivating about taking photos alongside a body of water, don't you agree? The billowing waves, the way the water kisses the shore, and the ripples of light as the sun touches the water–all these make taking photos by the beach a truly romantic experience and the photos borne from it are just as breathtaking!
But guess what. Aside from the sea, couples have also been taking romantic photos by the lake. This is another genius location to shoot. Why? Lakes are just as captivating as the sea and more often than not, not far away you'll also have a grassland or forest-like location that adds a different, more earthy and organic touch to the background of your photos.
Not long ago we rounded up 12 beautiful seaside engagements that stole our hearts. To this day, we still find ourselves loving everything about photos of couples surrounded by a body of water. Here are 12 more lakeside and seaview pre-wedding photo shoots just for you!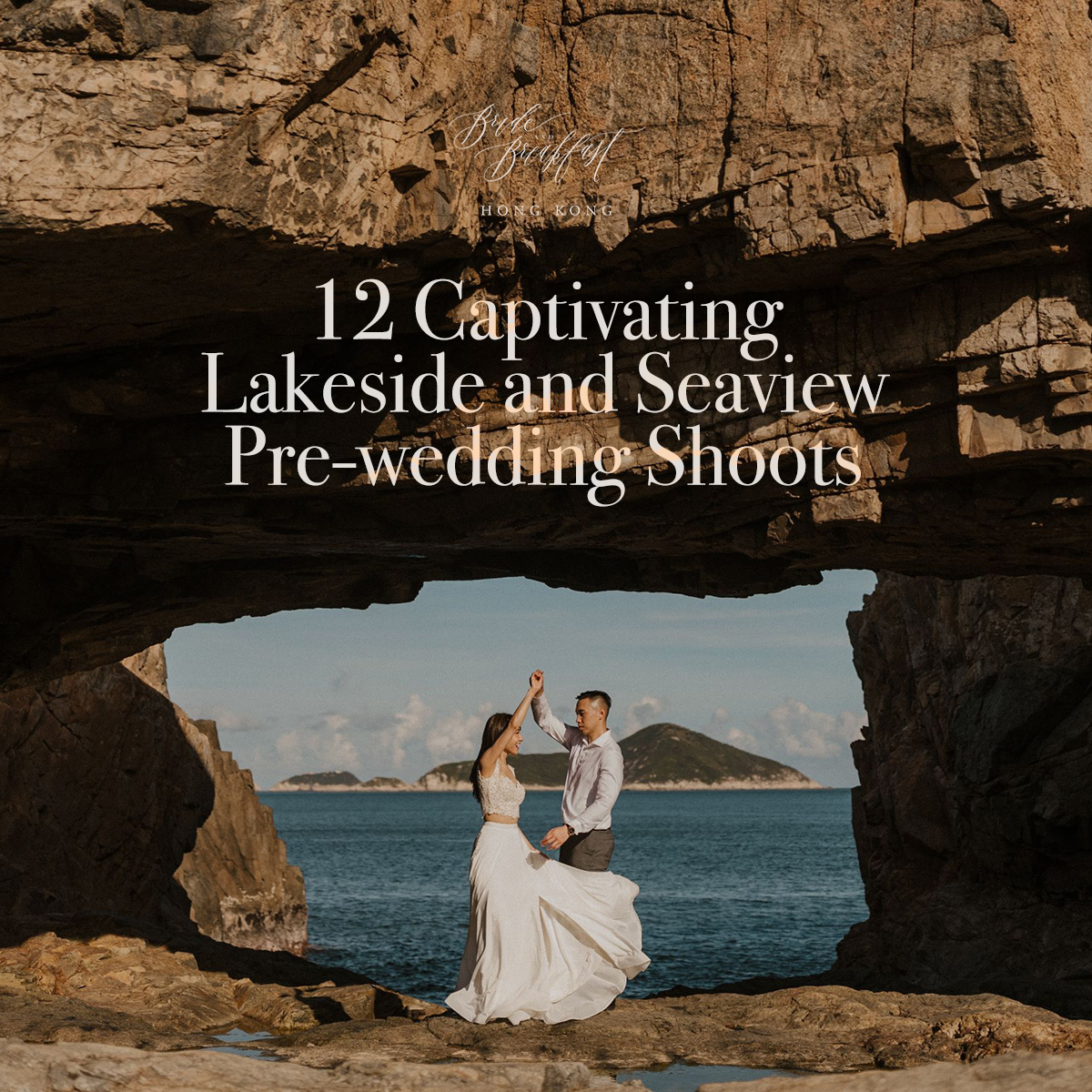 (1) Stunning Lakeside Pre-wedding Shoot Inspired by Iconic Poems and Movie Scenes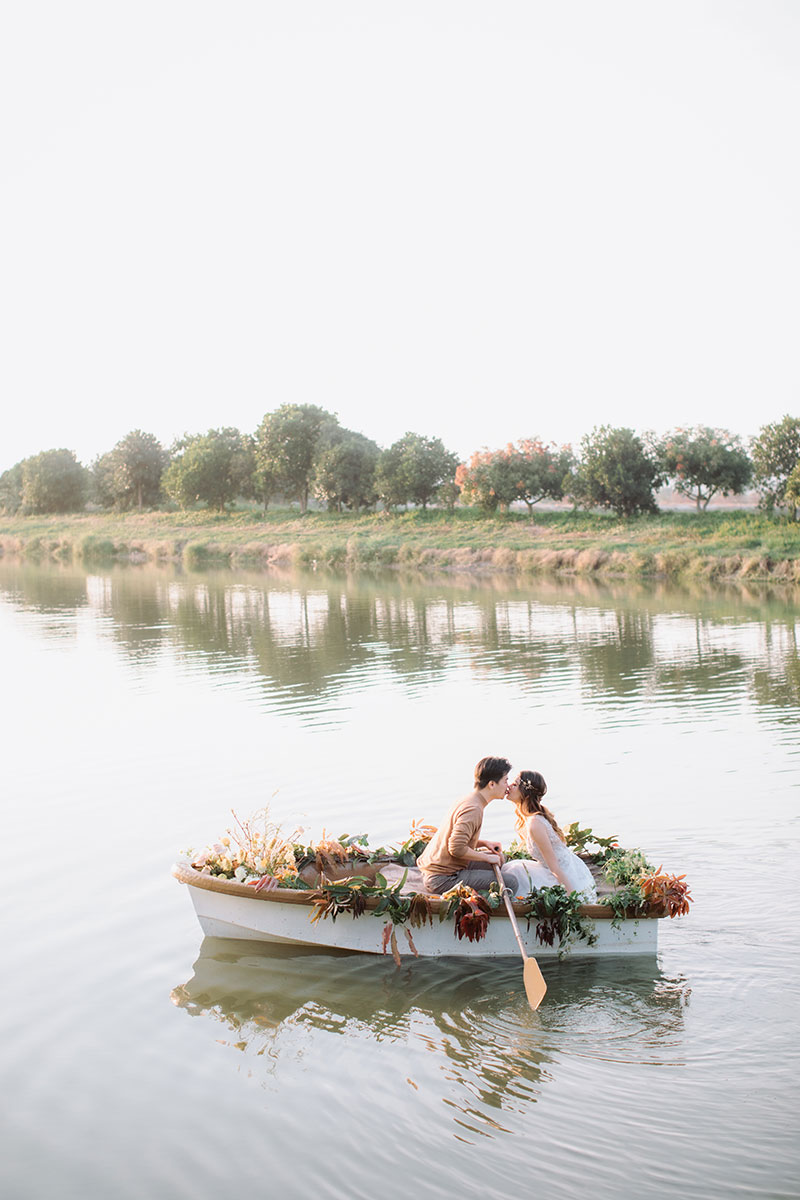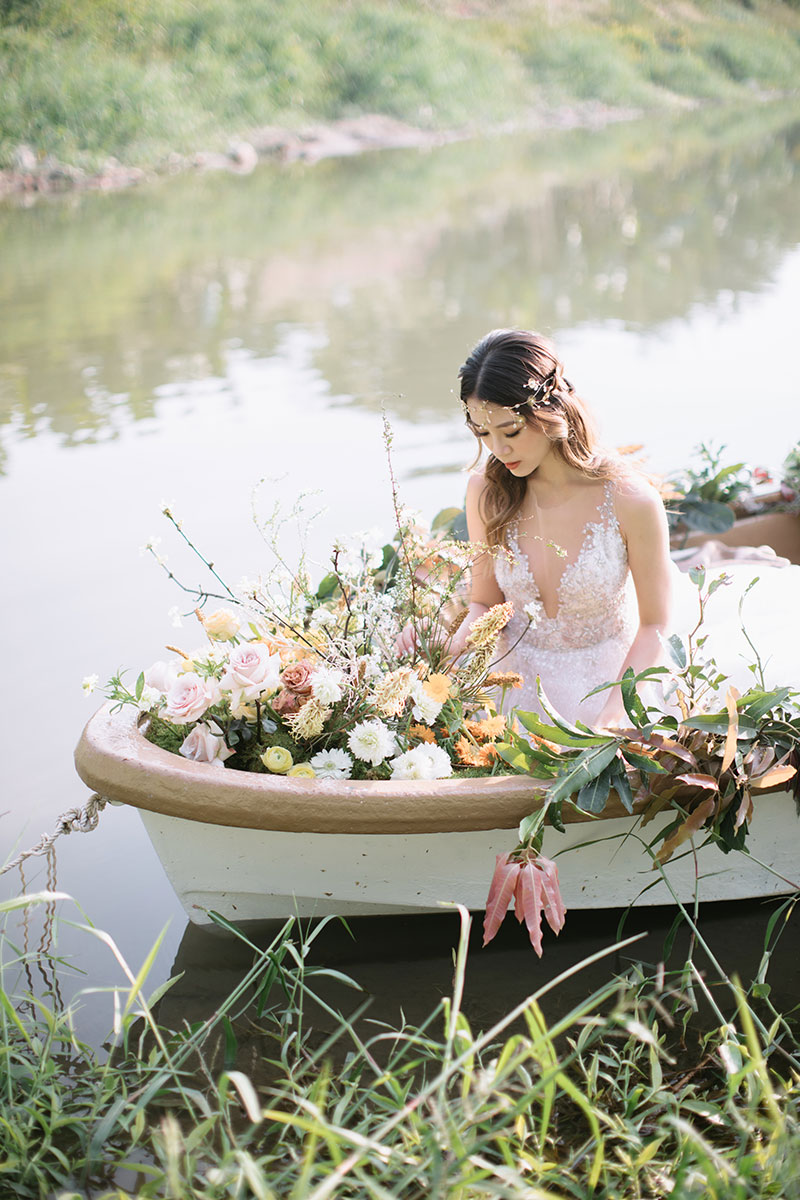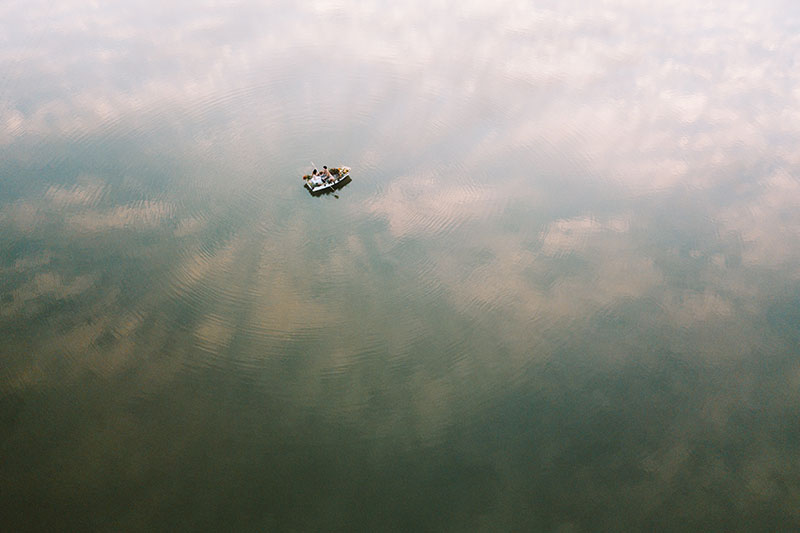 [Photos: Hugh's Hue]
(2) This Couple's Neutral Outfits Complemented the Scenery at Their Outdoor Pre-wedding Shoot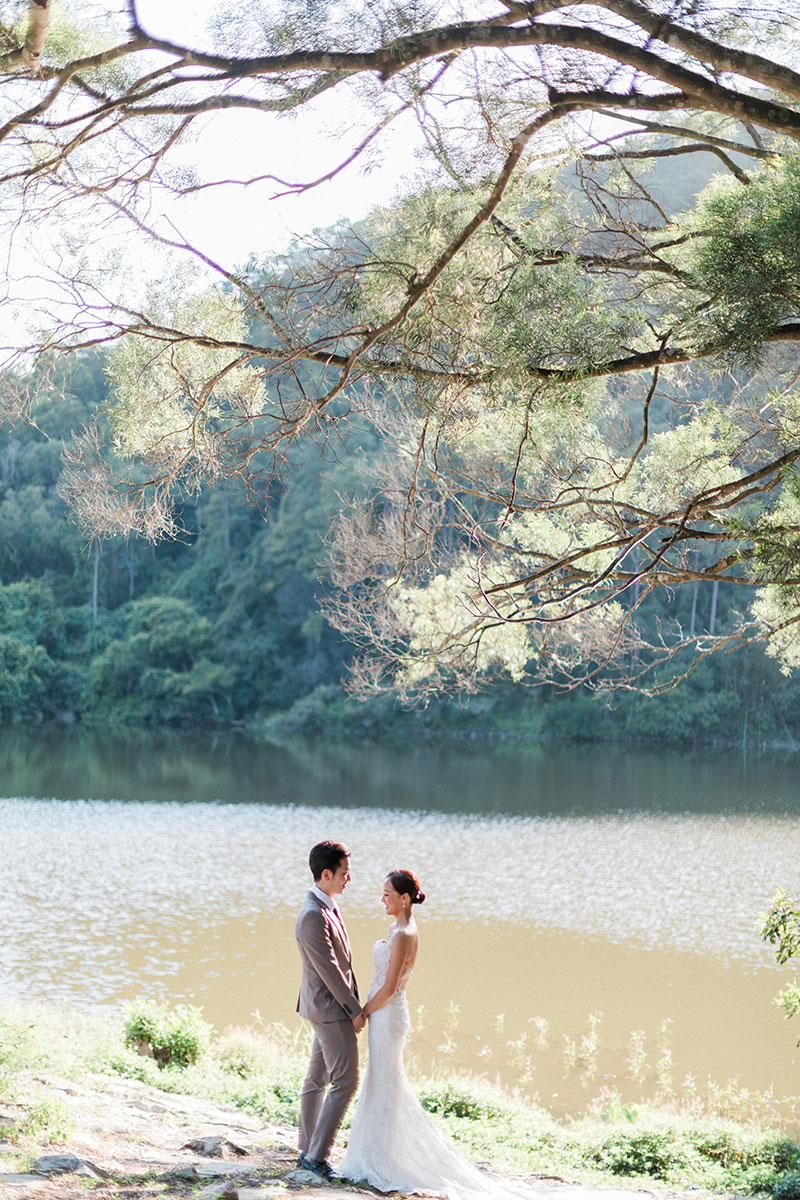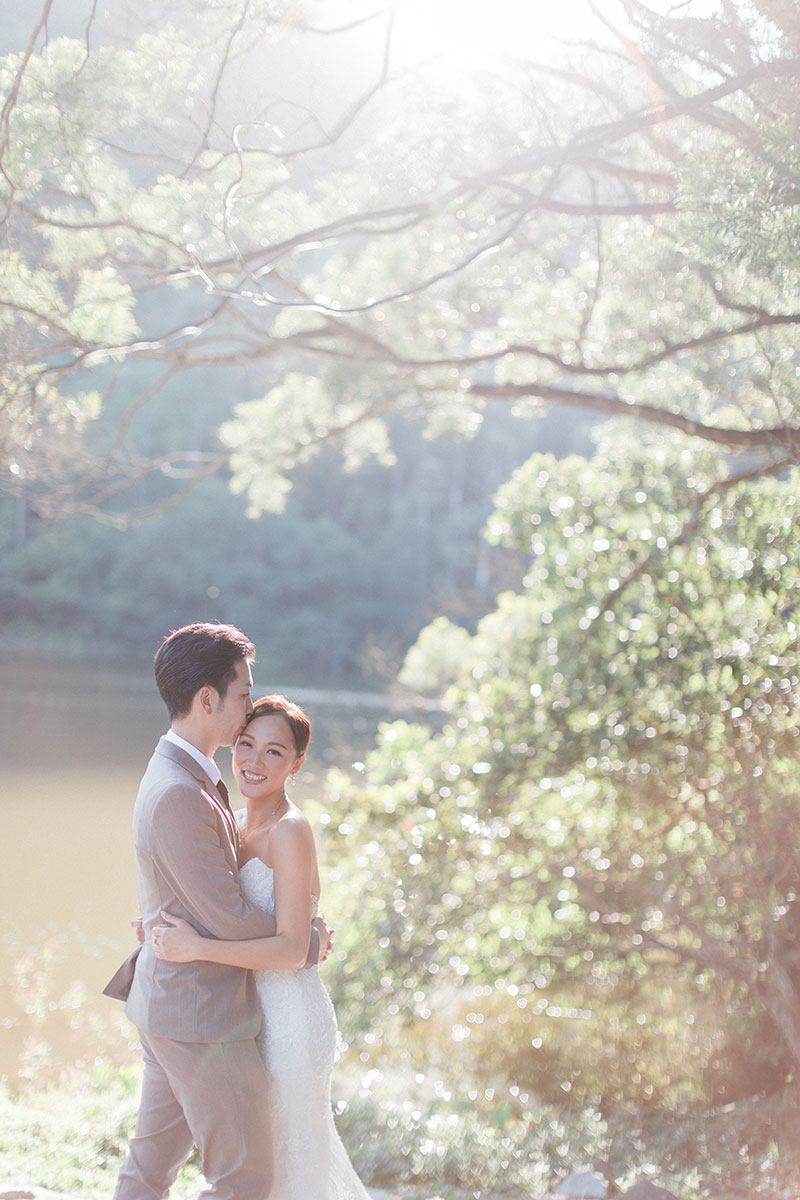 [Photos: Mary Ann Art & Photography]
(3) A Romantic Seaside Engagement Shoot Featuring 2 Dreamy Dresses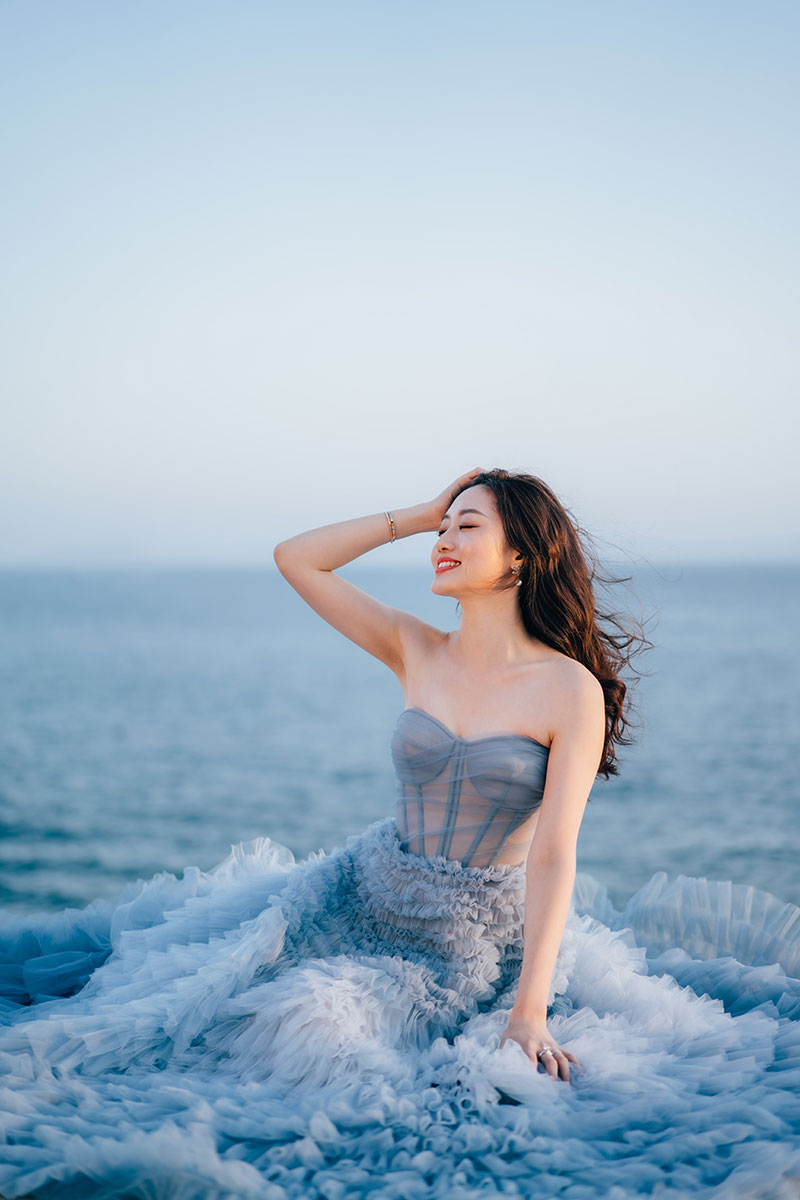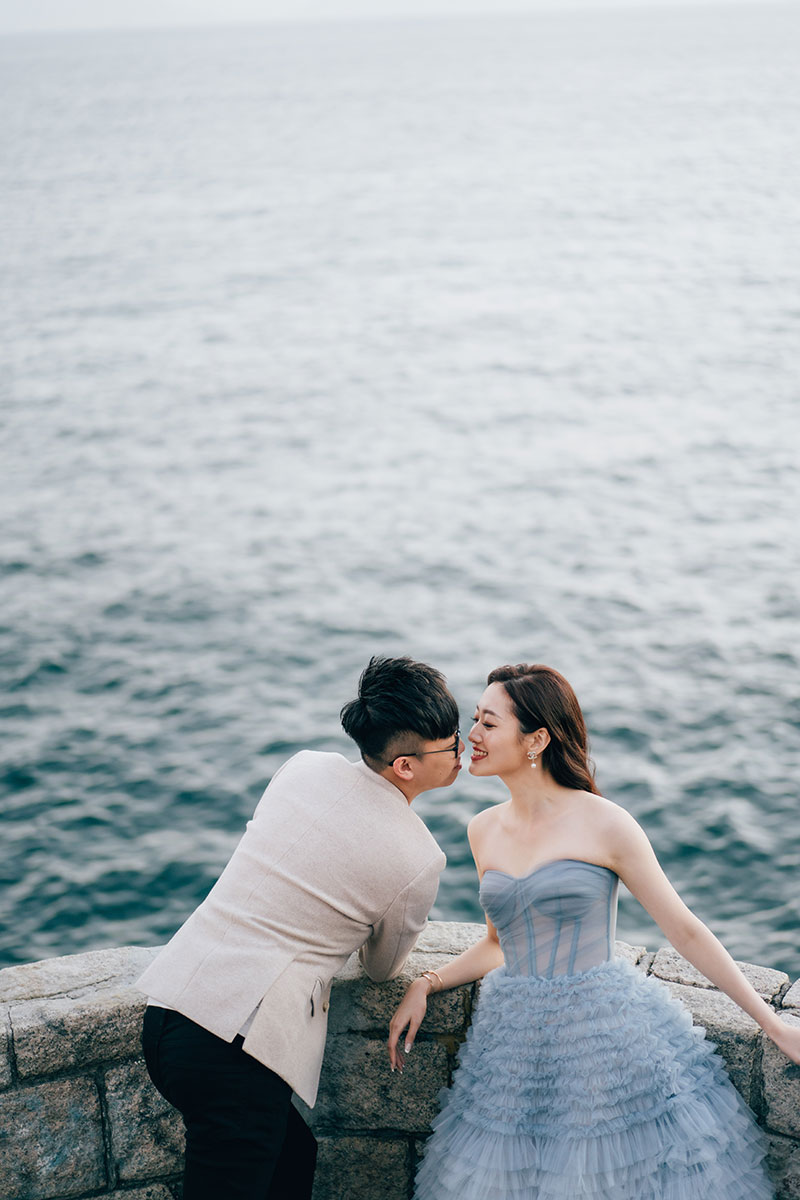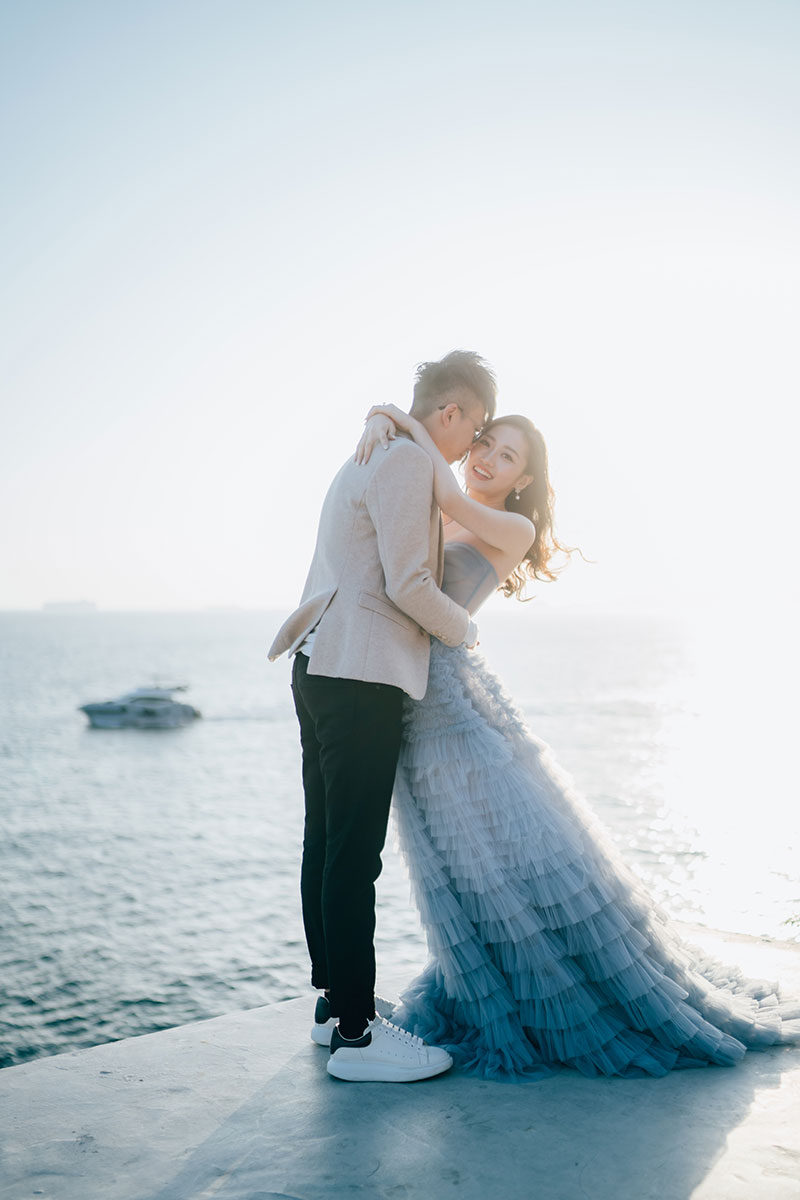 [Photos: Loaf Photography]
(4)This Carefree Couple Had a Relaxed Casual Engagement Shoot at Home and at The Beach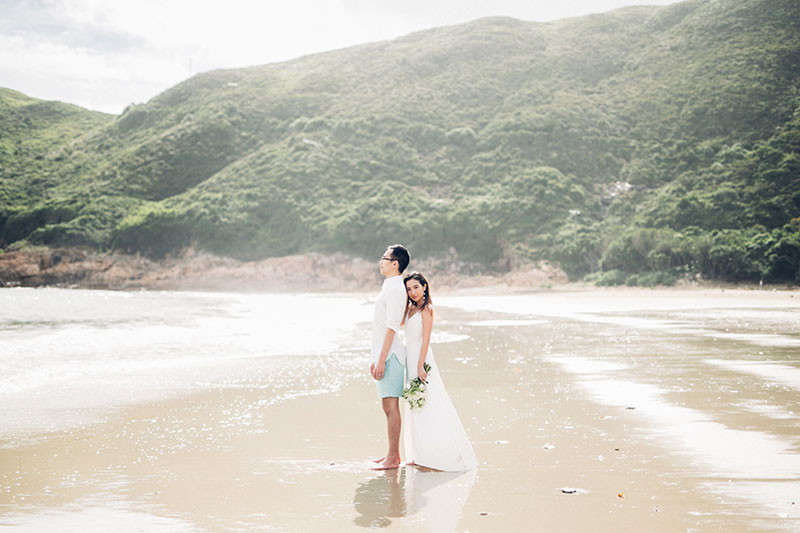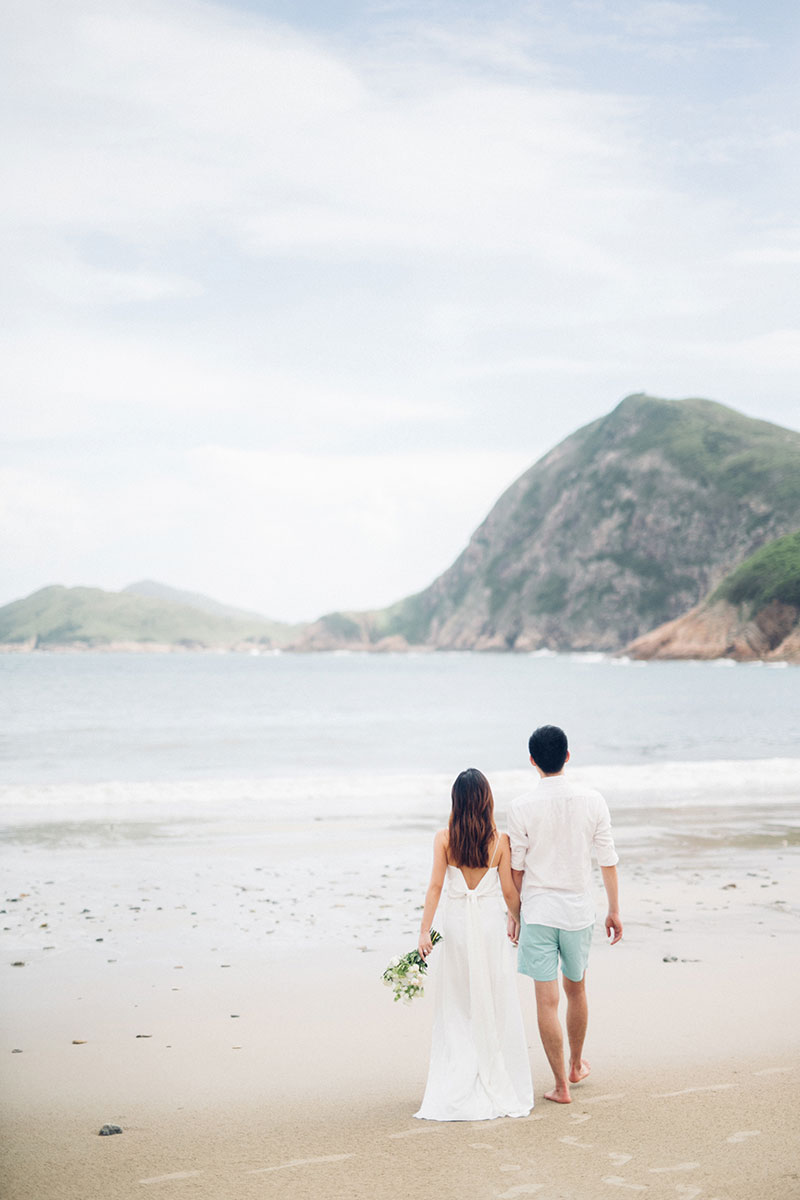 [Photos: Binc Photography]
(5) An Outdoor Pre-wedding Shoot in Hong Kong Featuring Casual and Classic Looks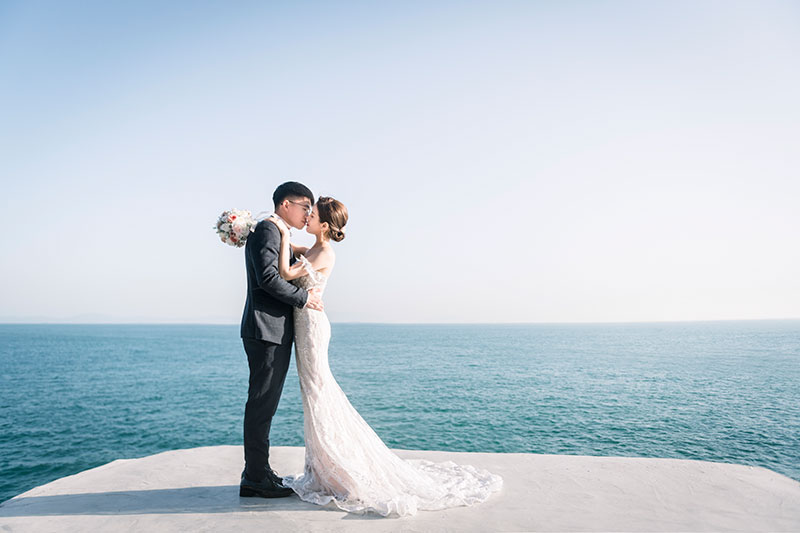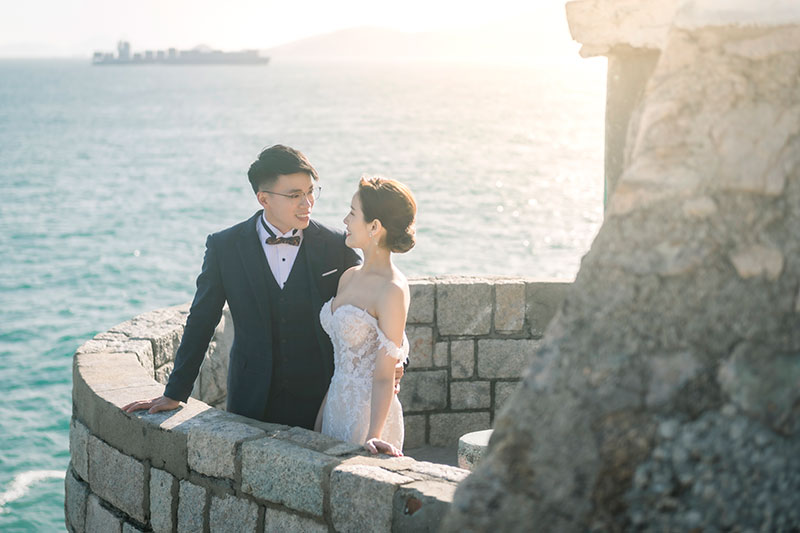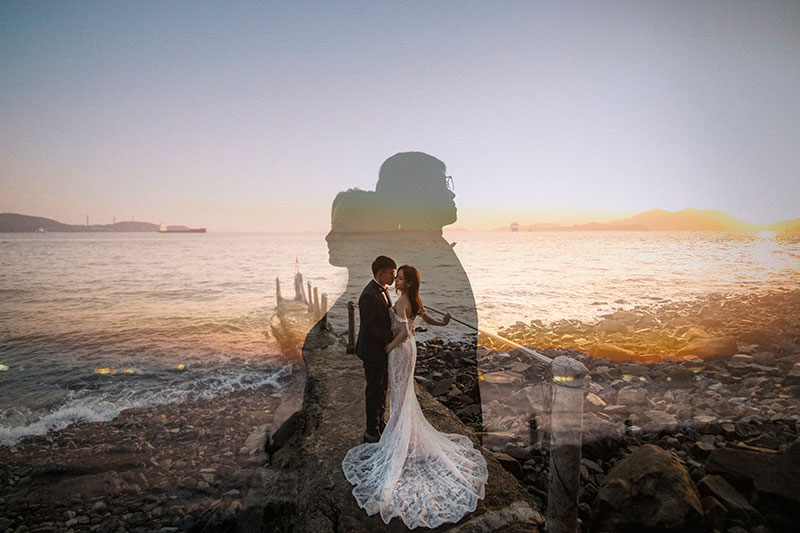 [Photos: Blancs Production]
(6) This Couple Went Kayaking During Their Outdoor Engagement Shoot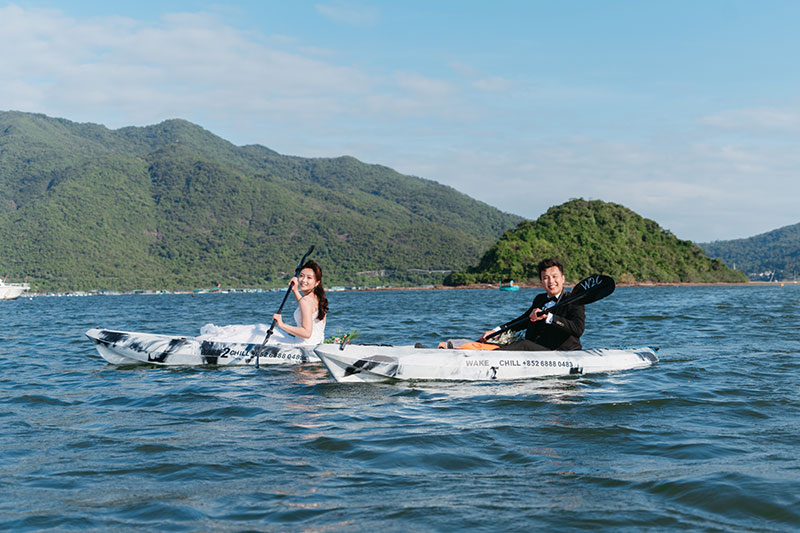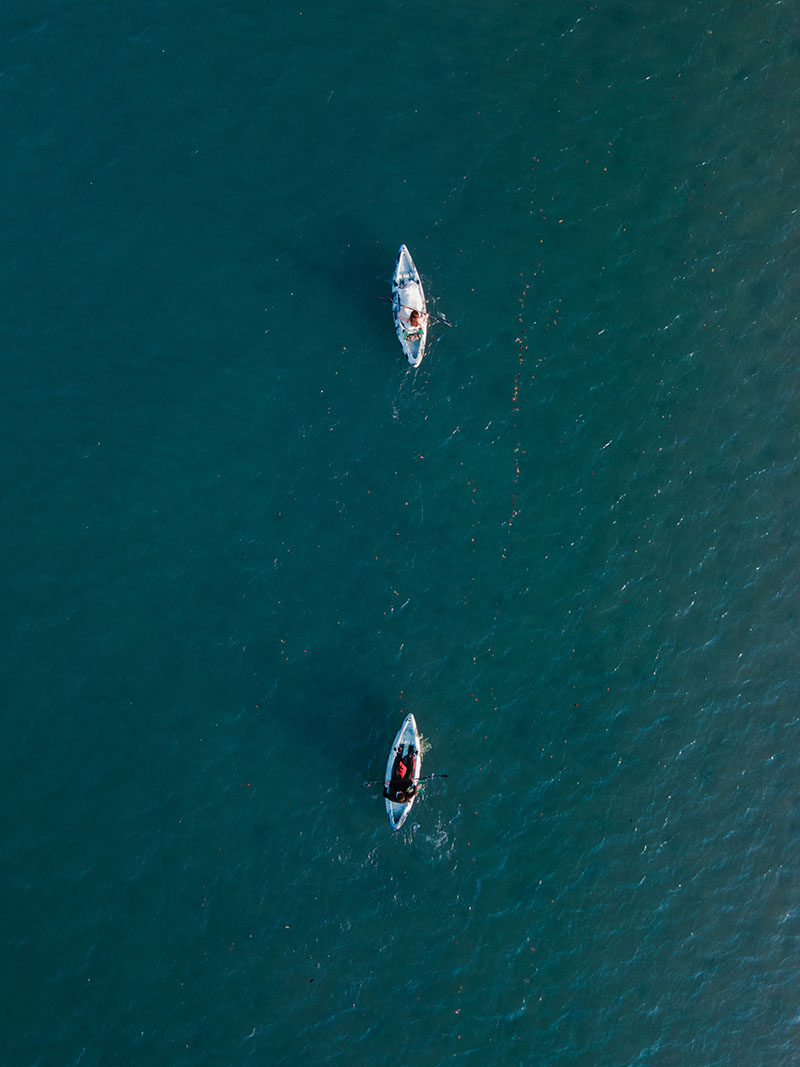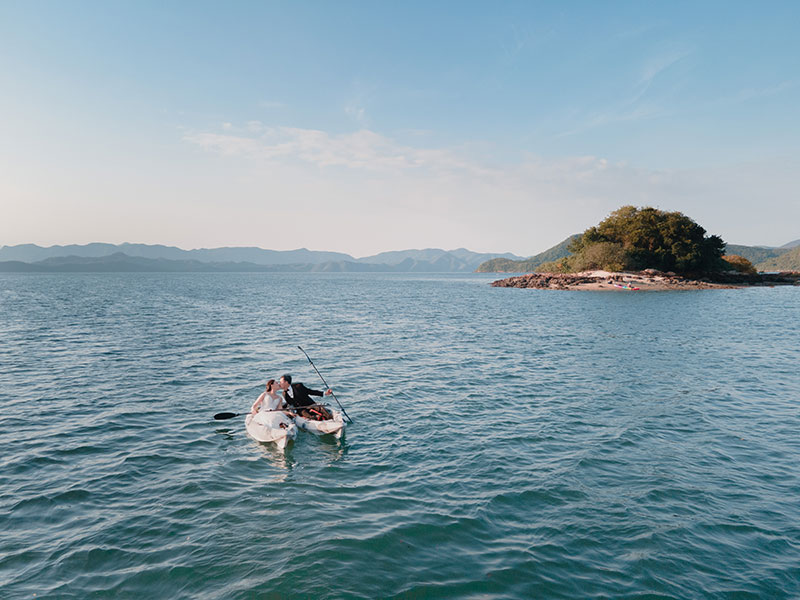 [Photos: Kitography]
(7)A Romantic Pre-wedding Showcasing Hong Kong's Most-Loved Nature-Filled Scenes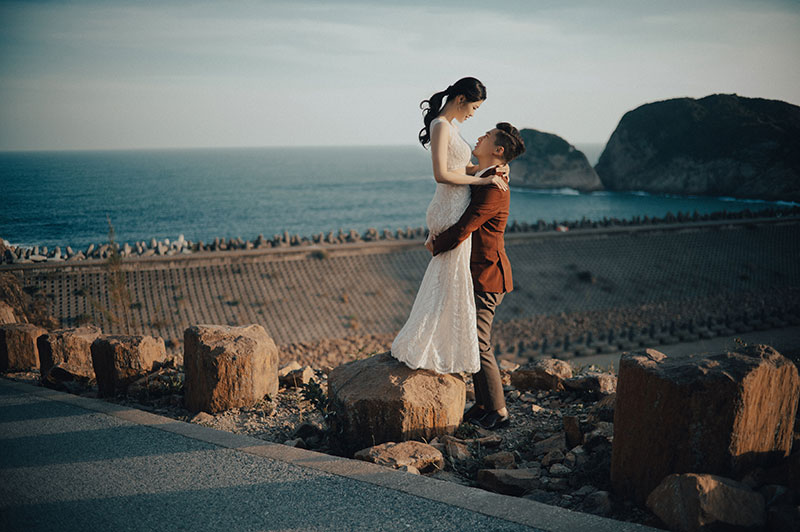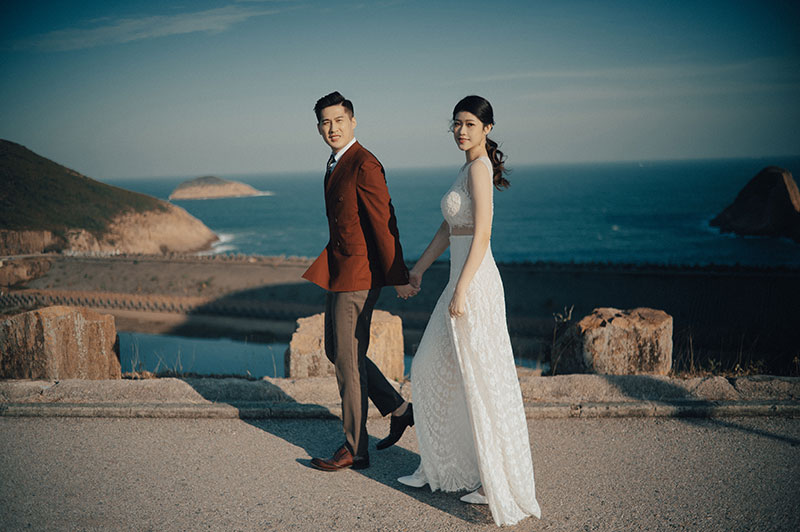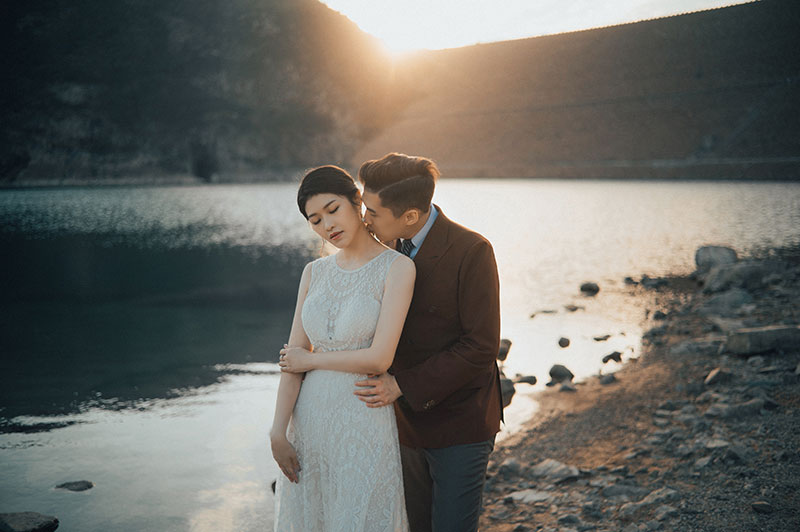 [Photos: Flowerspace Production]
(8) A Stunning Mountainside Pre-wedding Shoot in Hong Kong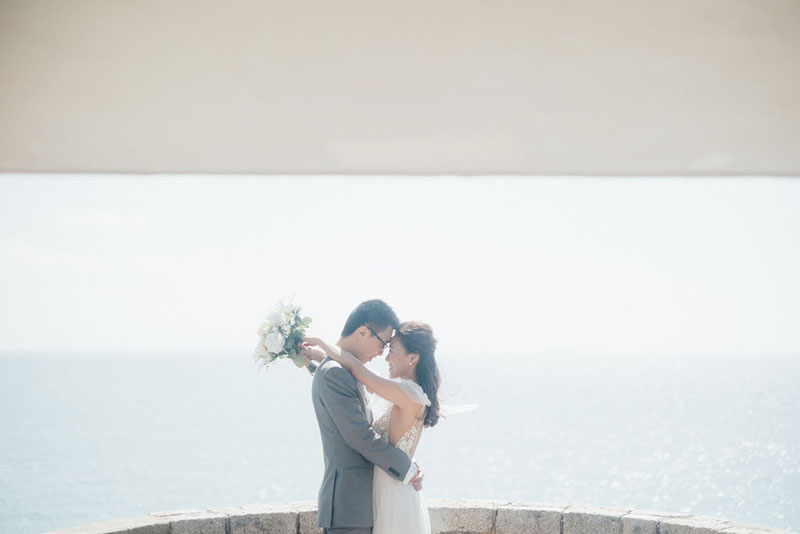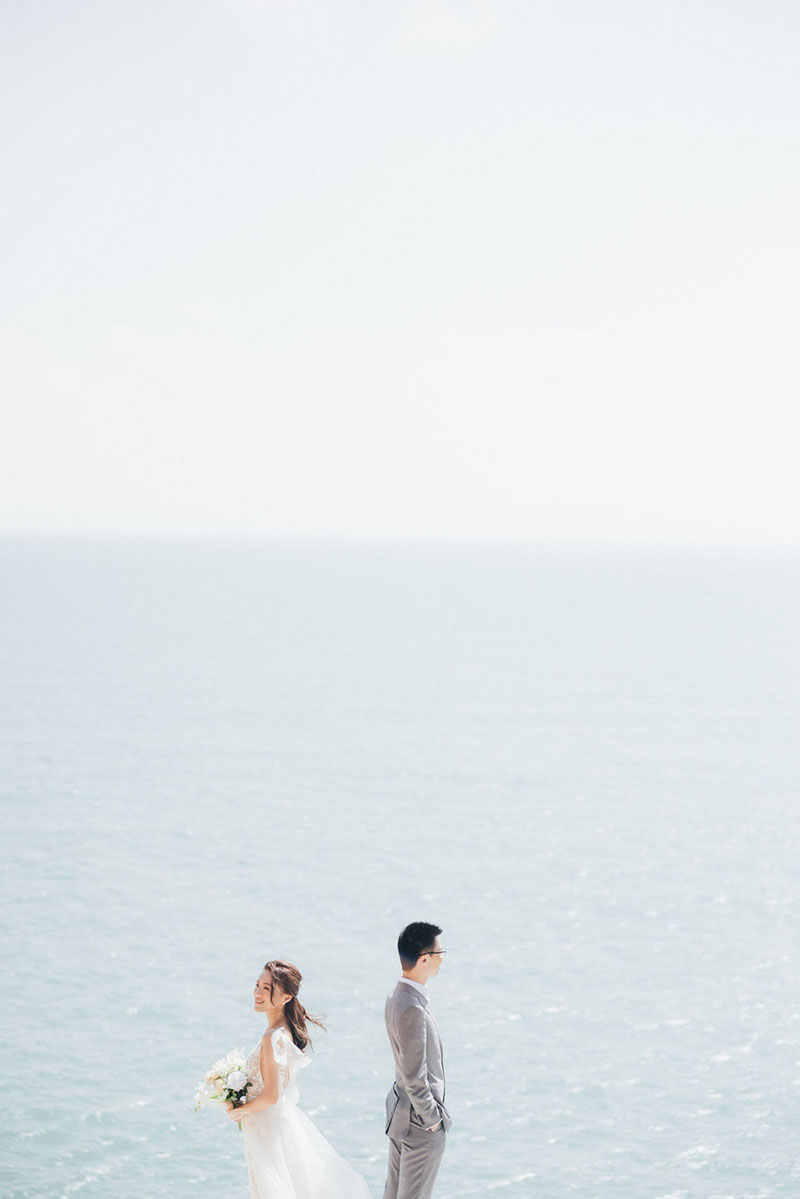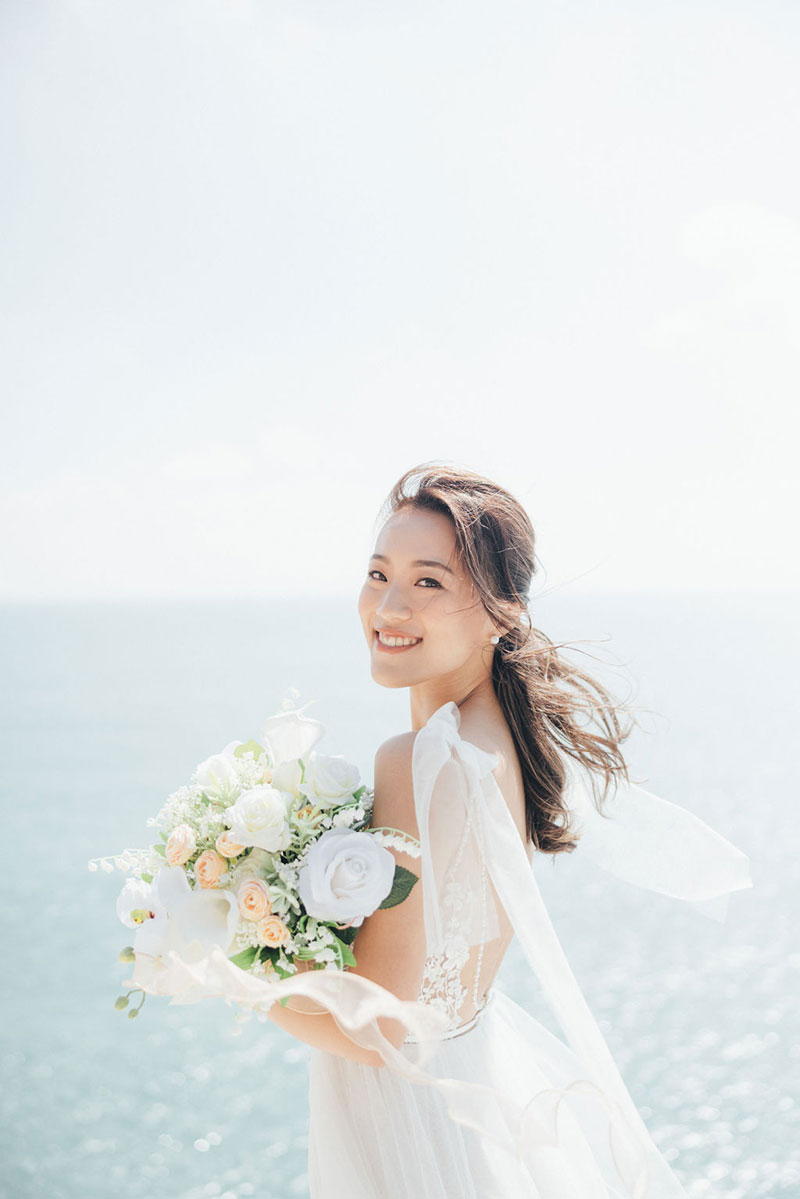 [Photos: Mary Ann Art & Photography]
(9)This Couple Pulled Off a Stylish Indoor and Outdoor Pre-wedding Shoot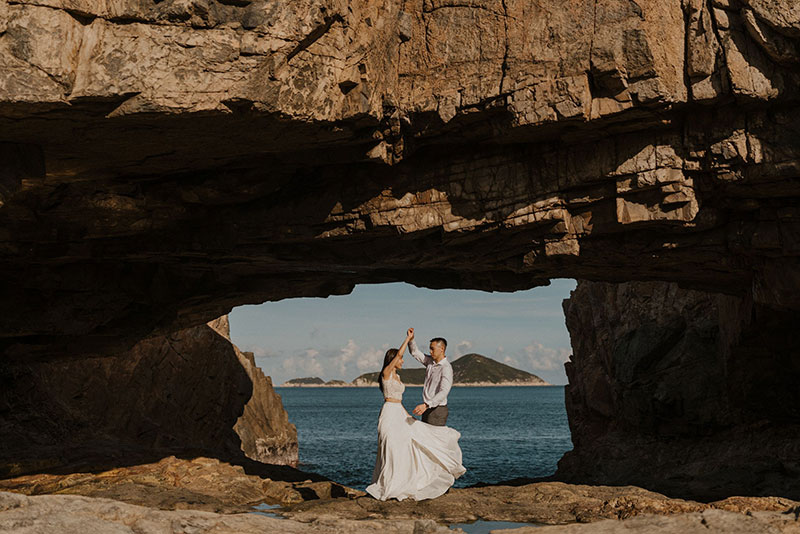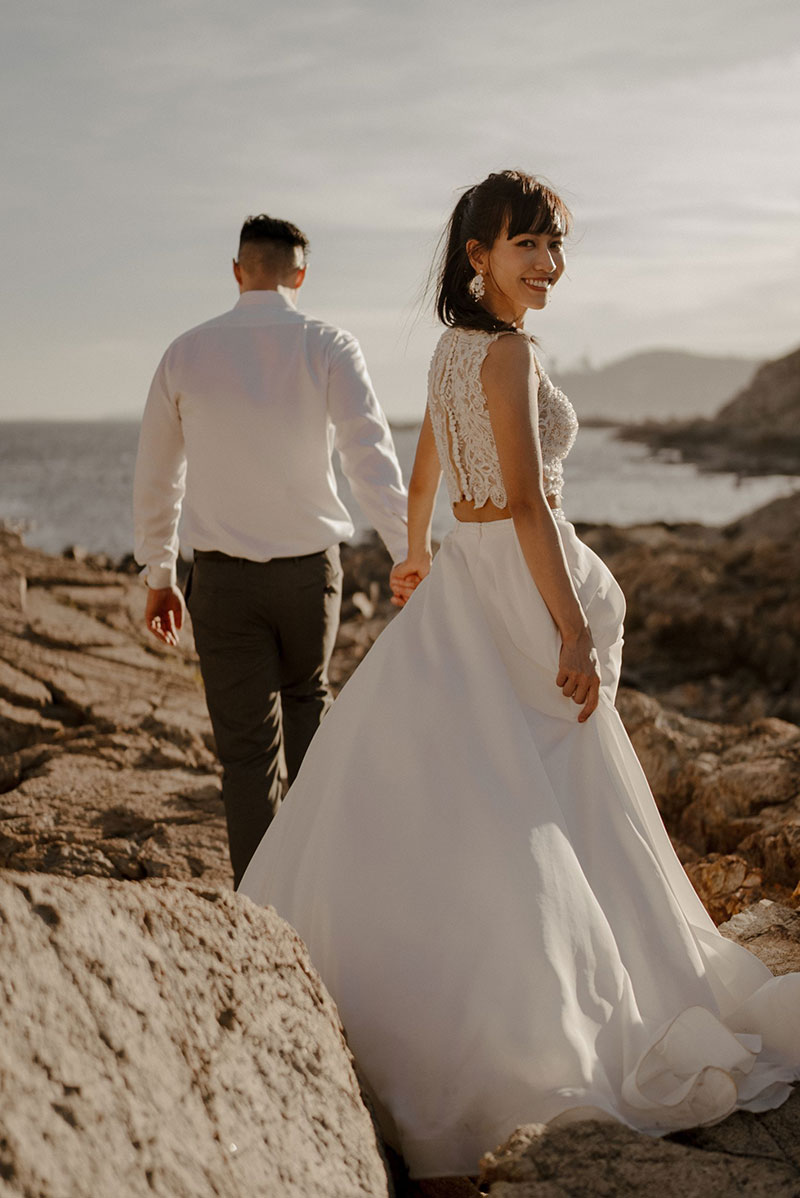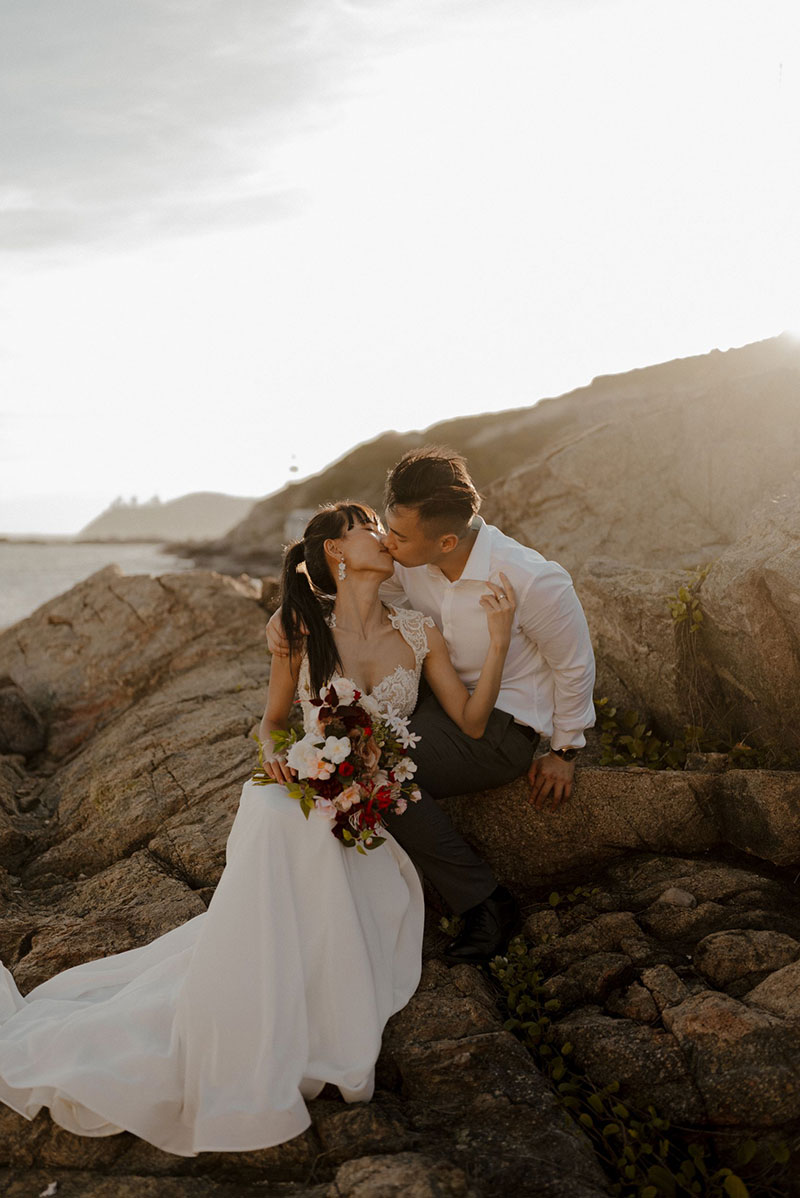 [Photos: STAY. Photography by Kean]
(10) Get a Dose of Real-Life Japanese Drama Feels From This Local Pre-wedding Shoot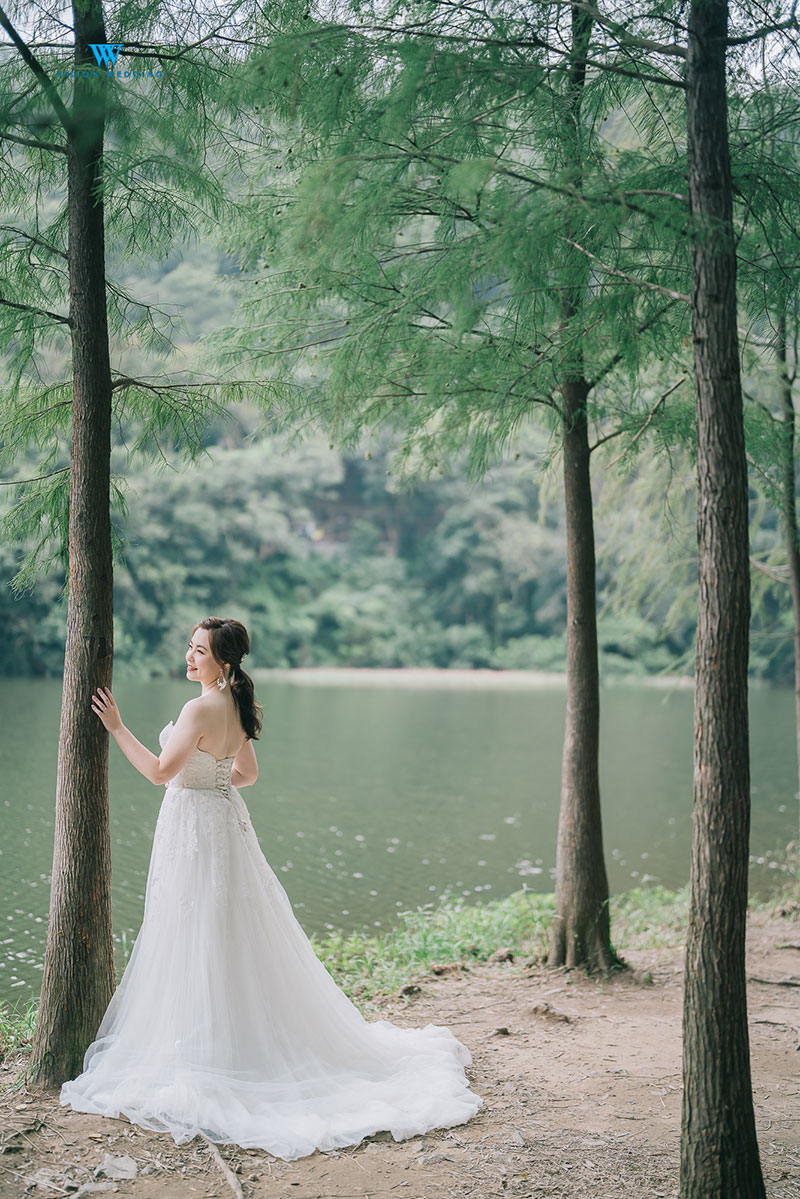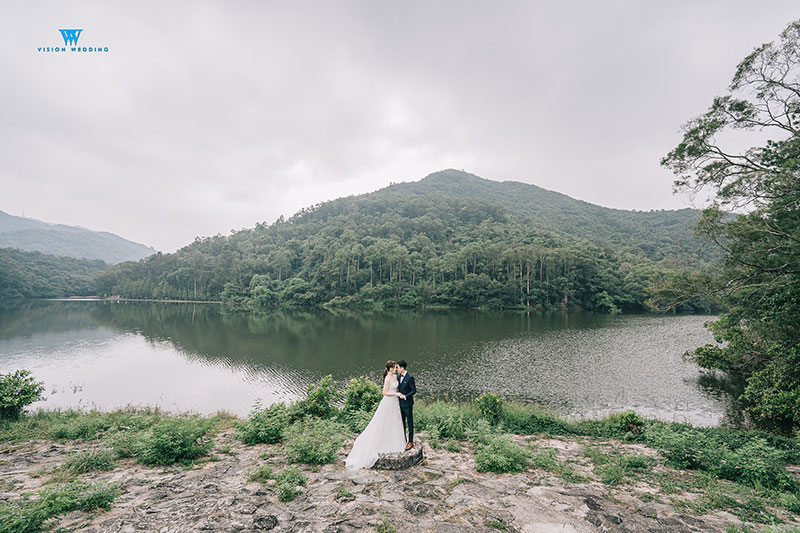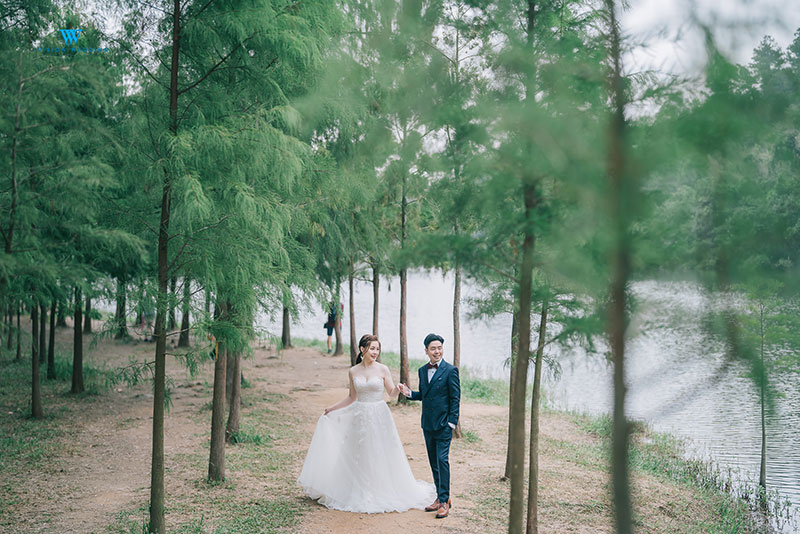 [Photos: Vision Wedding]
(11) These Timeless Pre-wedding Photos Were Shot in Two Locations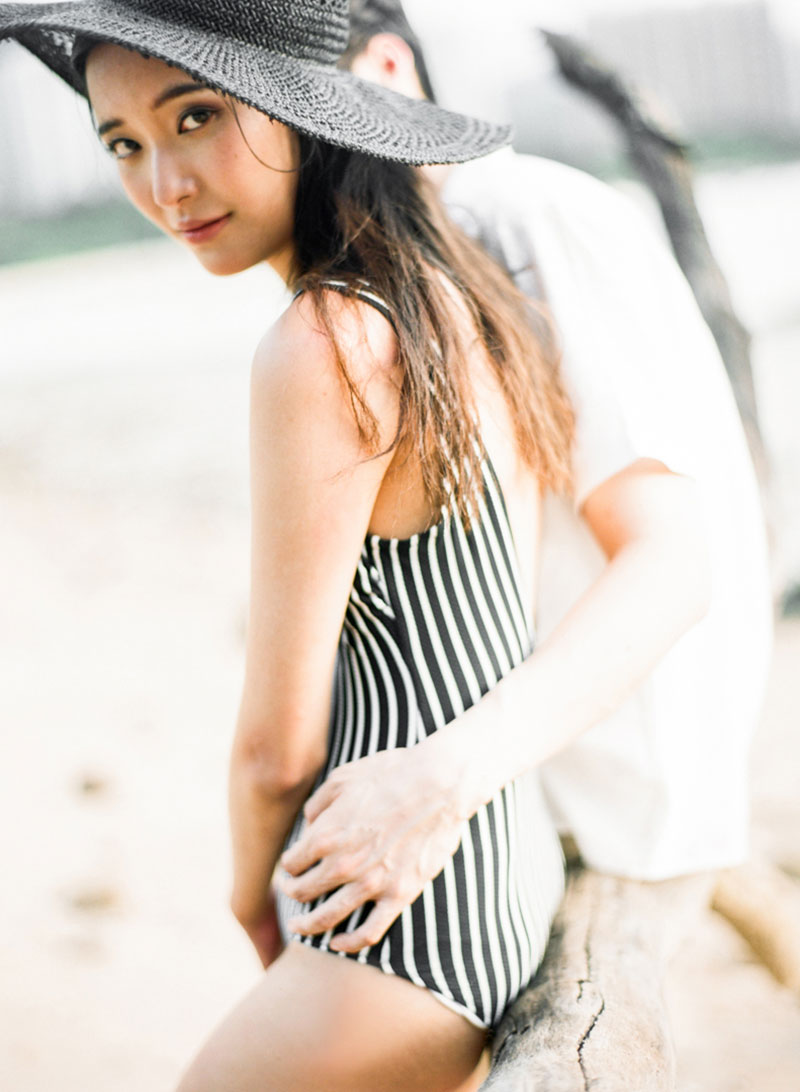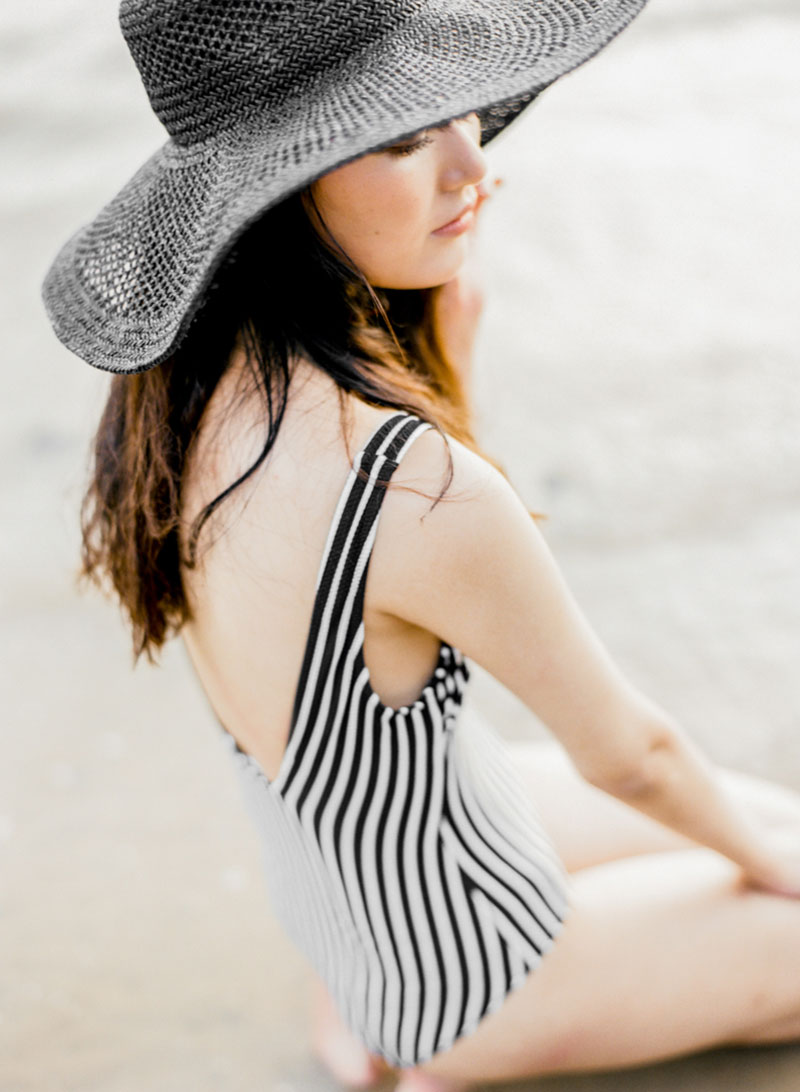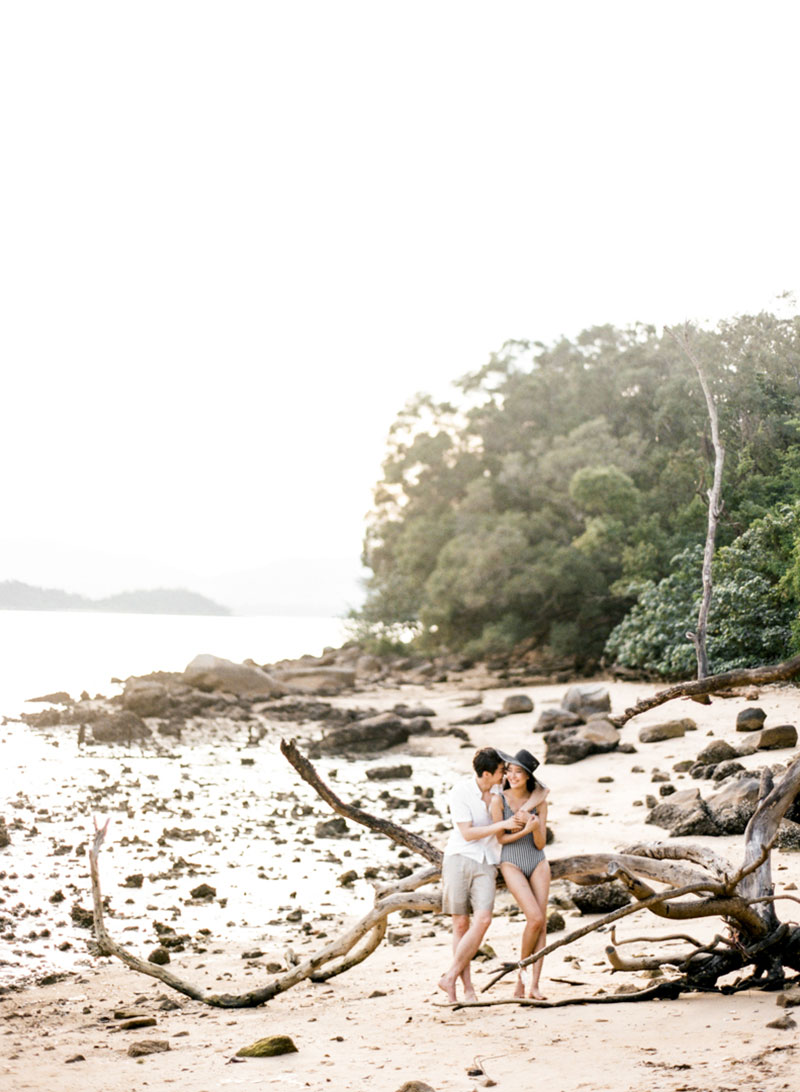 [Photos: Heather Lai Photography]
(12) This Couple Escaped the City To Take Romantic Seaview Pre-wedding Shots Atop a Mountain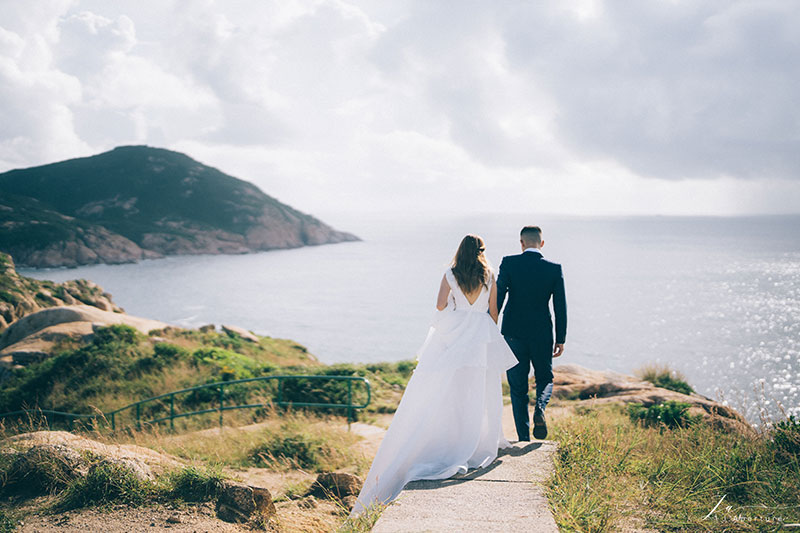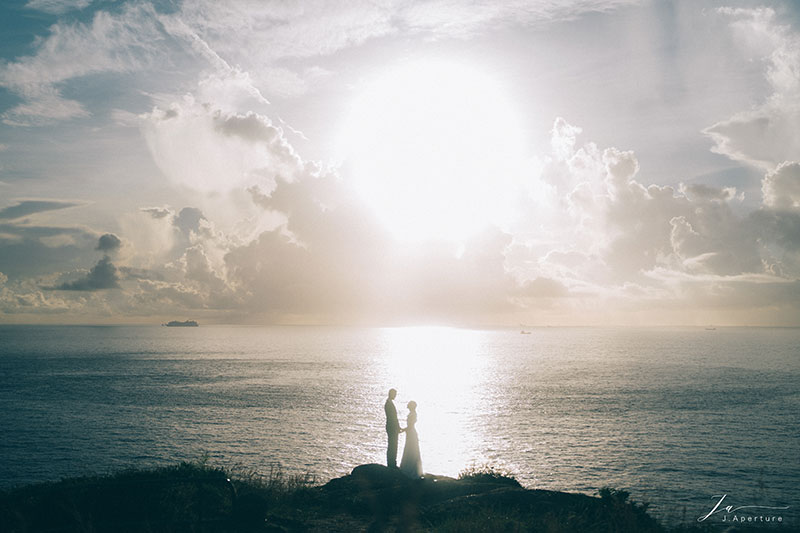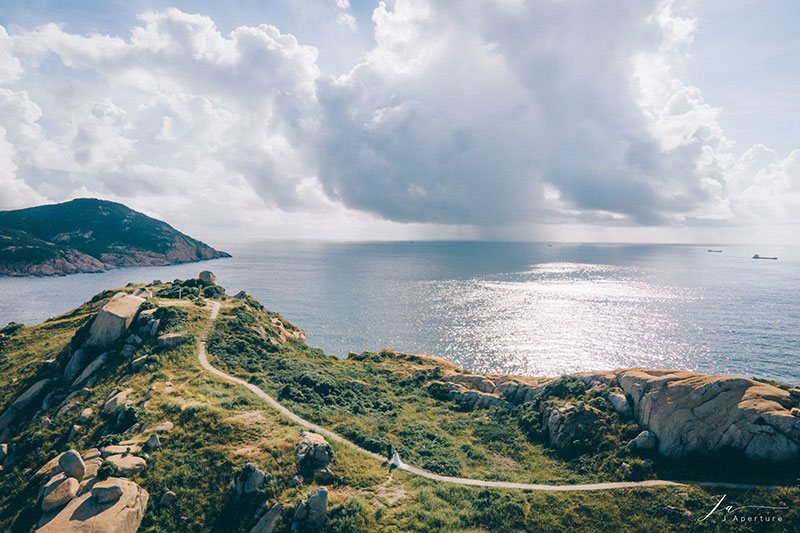 [Photos: J. Aperture]