How much thought have you put in your groom's boutonniere? As brides, we want our groom to look extra dapper alongside us and one accent piece that can sometimes be overlooked is the groom's boutonniere! Just like a bride's bouquet, a boutonniere is an important accent piece. Be creative with your groom's boutonniere. You can turn it into a fun and stylish fashion accessory. Ask you groom, too, for his input. He might have some unique ideas in mind. To get your creativity going, here are 11 photos for you!
Is your groom a Star Wars fan? If yes, we think he'll love this!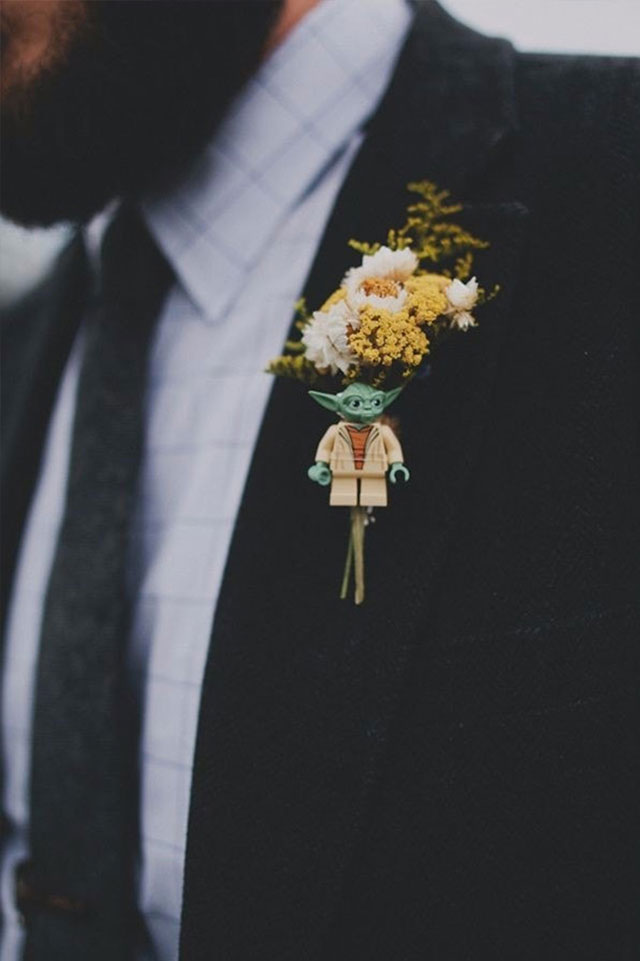 [Photo: Red White and Green Photography]
Or, a lego superhero will also do!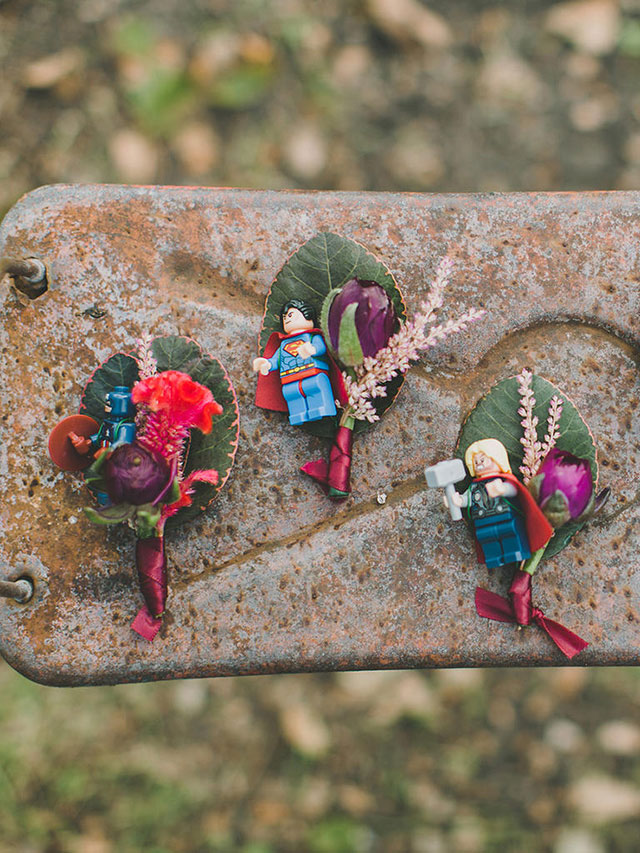 [Photo: N Barrett Photography]
If your groom is a golfer, this stylish boutonniere is perfect!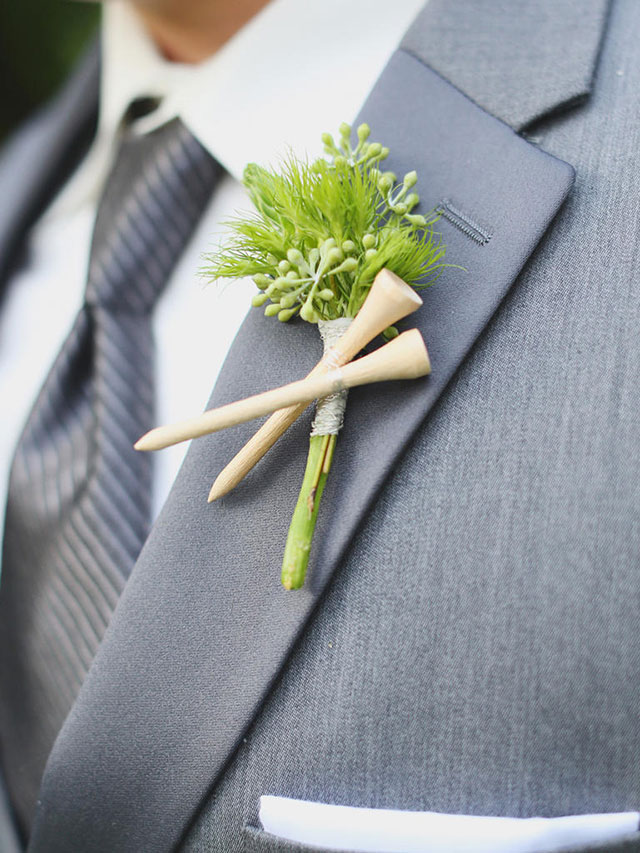 [Photo: J. Woodberry Photography]
For a more relaxed look, succulents make great boutonnieres, by the way!
[Photo: Jamie Jones Photography]
A fancy feather boutonniere will finish off the look of an extra dashing husband-to-be!
[Photo: Once Wed]
If you're tying the knot by the sea, take this starfish accent piece to keep in theme while remaining stylish.
[Photo: Martha Stewart Weddings]
Feeling the tropical vibe? That's exactly what this groom's choice of boutonniere is all about!
[Photo: Sweet Tea Photography]
Bet you didn't think this is made of paper! Yes, it is! Take a closer look and marvel at this beautiful handcrafted boutonniere.
[Shop Color Garden via Etsy]
And for an organic wedding in the woods, this pine cone makes a perfect detail on your man's suit.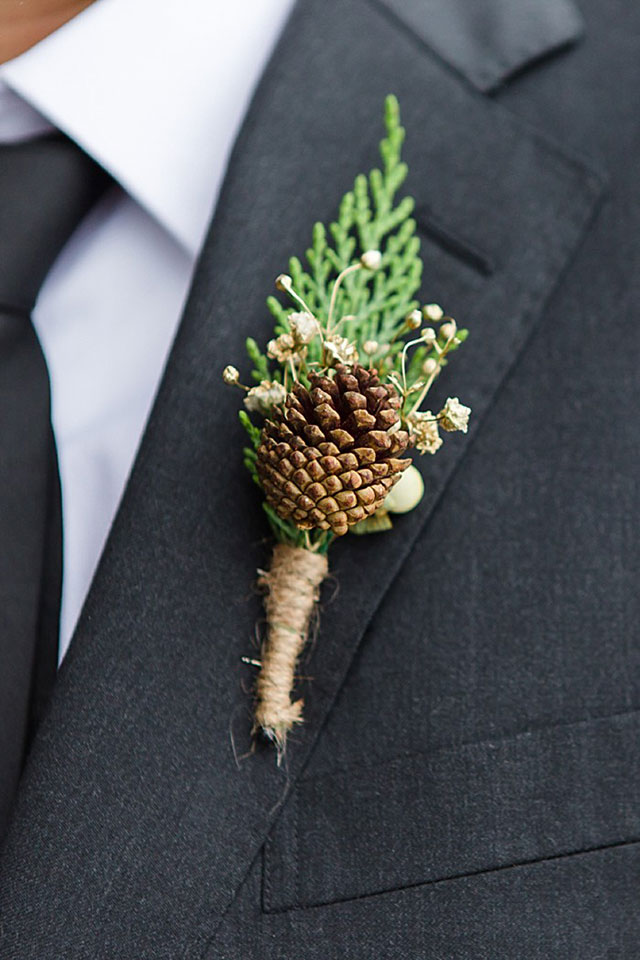 [Photo: Laura Smith Photography]
Cotton, yes, you got that right! Play it up a little with some fillers and, voila–you have a boutonniere that's one of a kind!
[Photo: J. Woodberry Photography]
Finally, let the rich color of autumn leaves add that warmth and color to your groom's attire!
[Photo: Kristen Weaver Photography]
Now, are you up for a creative boutonniere like these ones? Go for it!