Let's talk about wedding cakes. Yes, that star decor in your reception that all your guests secretly want to eat first! From sweet and simple, to fun and  fab, we have a collection of cakes that you'll want to check out. Your eyes and your tummies will surely be satisfied!
(1) This cake is not only cute, it's also a perfect example of a subtle way of incorporating your color theme into your cake.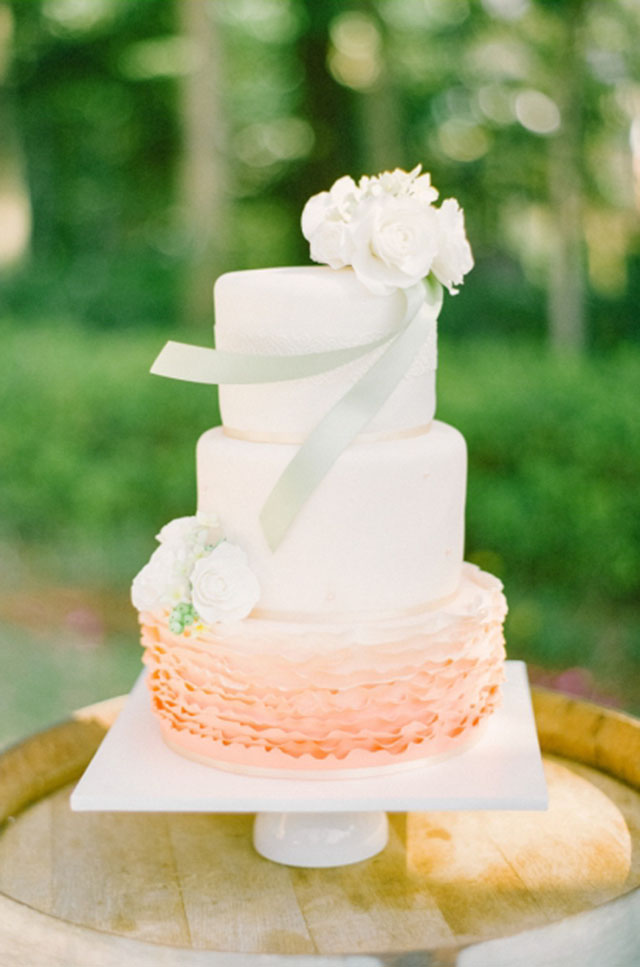 [ From: Spring Sunshine / Photo: Amee Chung Photography / Cake Baker: Mini Kup ]
(2) Who says cakes can't have color? This baby blue cake is to beautiful to resist!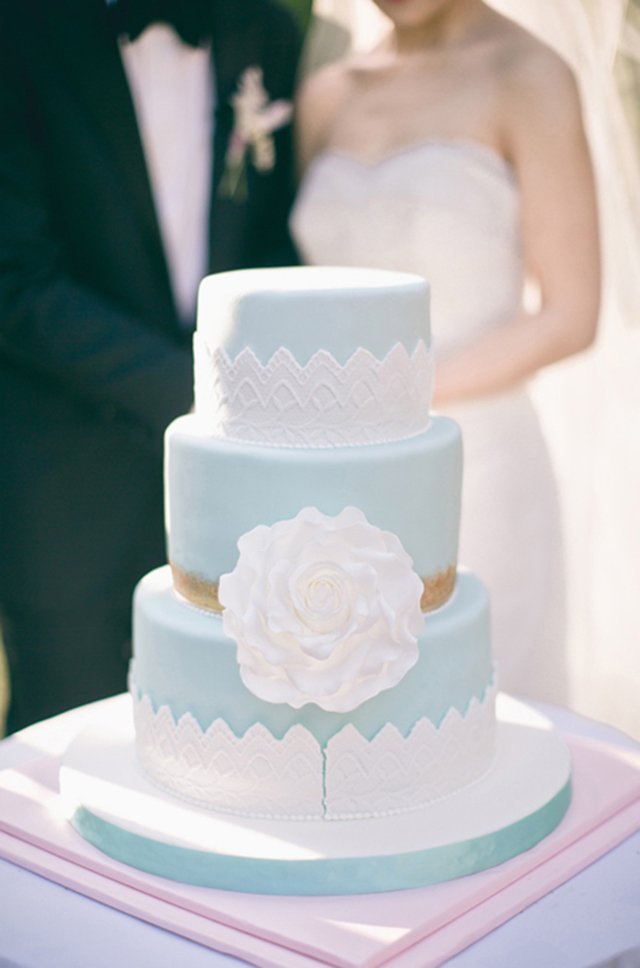 [ From: Endearing Romance / Photo: Jada Poon Photography ]
(3) Go for a tall cake! This towering cake is still feminine with the floral decor and elaborate base design.
[ From: Magnificent Irish Castle Wedding / Photo: Brosnan Photographic / Cake: Cocoamoiselle ]
(4) Having an outdoor wedding? What about a semi-naked cake to complete that rustic look.
[ From: Intimate Phuket Wedding / Photo: Darren Le Bouf / Cake: Chef Daniel Isberg ]
(5) Add a feminine touch to your cake with intricate details. Look at the details on this cake–how can this be real?
[ From: Rose Quartz and Serenity Editorial / Photo: Nikkiloveu / Cake: Glamorous Wedding Cake ]
(6) Experiment with textures. Water color paint effect and some foliage will make any cake effortlessly chic.
[ From: Blooming Bridal Beauties Editorial / Photo: Binc Photography /Cake: Vive Cake Boutique ]
(7) Add some fun and flavor to your cake. This fruity cake with cute ring toppers is a superb idea!
[ From: Intimate Maritime Celebration / Photo: Henry F ]
(8) We're feeling the summer vibe with this cake and the gorgeous succulent on top that totally stands out!
[ From: Modern Romance / Photo: Midori Moon ]
(9) Have some fun with those cake toppers. It's one way to add humor or character to your wedding (Yes, those are flamingos on top of the cake!)
[ From: Island Intimacy / Photo: Erika Gerdemark ]
(10) I've always been dreaming for a luxury gold cake. This is so eye-catching and for sure many guests will photograph it!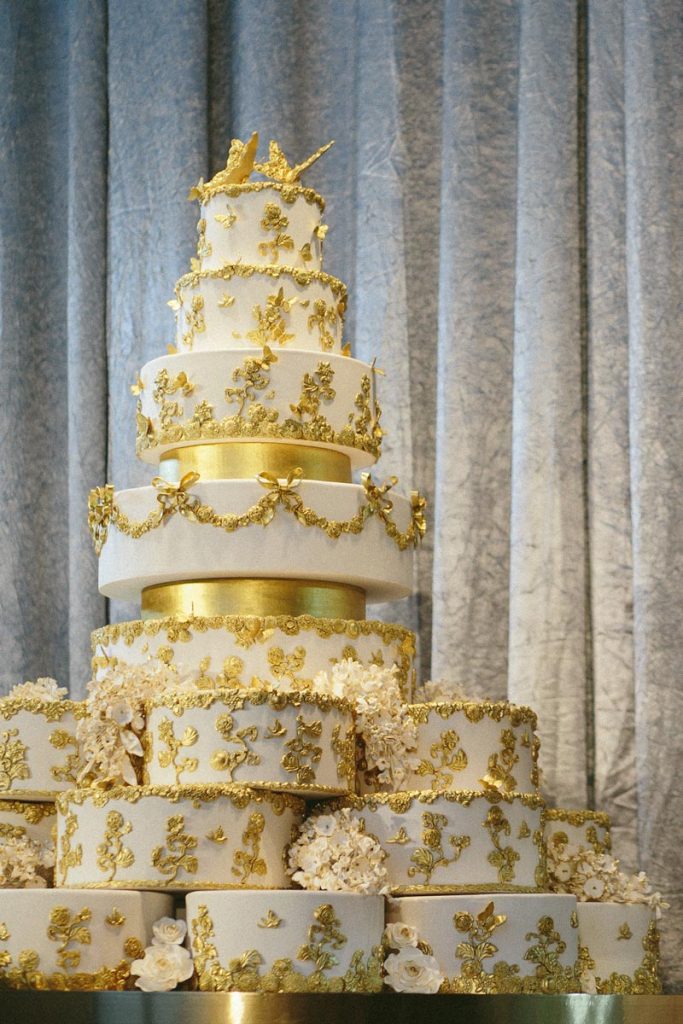 [ From: From Here to Eternity / Photo: Patrick Photography / Cake: Ms B's Bakery ]
Did you enjoy all these delectable cakes? We did! We hope this post brought some sweet satisfaction to your day and gave you more than enough ideas for your dessert centerpiece. Also, don't forget to make sure that your cake takes just as marvelous as it looks!