Did you know that you can have your dream wedding and still cut on costs? Yes, you heard it right, there are many ways to cut down on wedding expenses. It may entail a little more effort from you and your husband-to-be, but it will be well worth it, especially if you're working within a tight budget. Here are ten ways to cut down on wedding expenses to help you plan a perfect wedding that won't cost you an arm and a leg!
(1) First, pick a weekday or a date that doesn't fall within the peak season for weddings.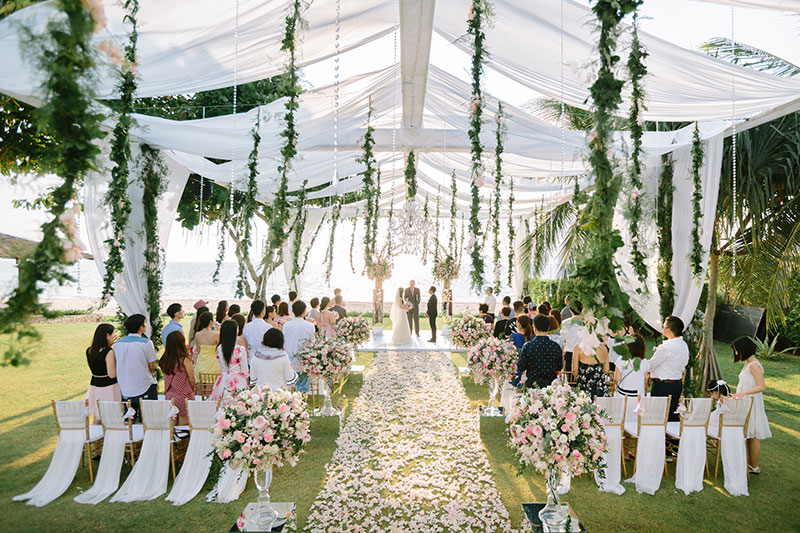 [From: A Breathtaking Entanglement / Photo: Darin Images]
Some venues and suppliers charge more during peak seasons because they are usually fully booked during that time of the year. Picking a weekday or a date that doesn't fall within the peak season can be less expensive. In addition, when you pick a less hectic time of the year or day, vendors aren't juggling around many clients; they can focus more on the few weddings they have at hand avoiding problems like delays or mix ups.
(2) Cut down on the number of guests.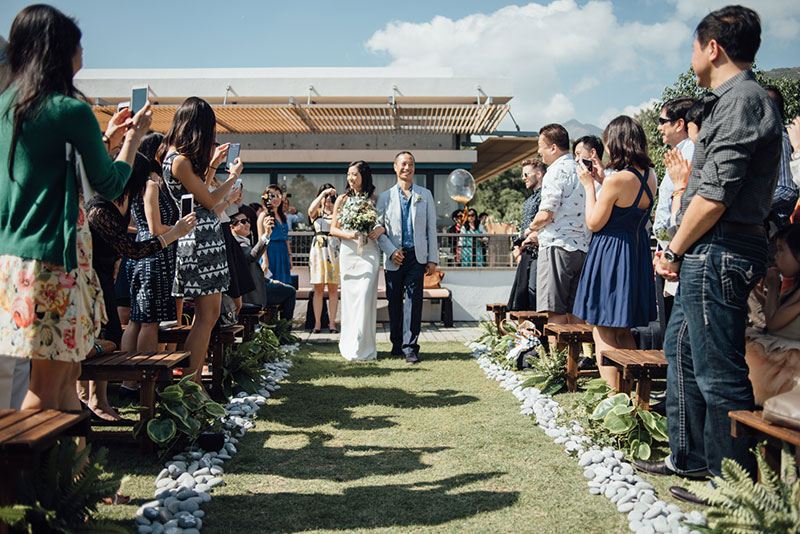 [From: Organic Garden Terrace Wedding / Photo: Lauhaus.co]
The less guests you have, the less the cost of the banquet at the reception. If you still want to celebrate with other friends, you can have a separate dinner party or a small gathering with them.
(3) Pick less expensive suppliers that can still achieve your desired look and theme.


[From: Stunning Sophistication / Photo: History Studio]
If you're on a budget, be resourceful and do a lot of research. You can find vendors that are less expensive but still able to work out what you've envisioned for your wedding.
(4) Choose flowers that are available during the time of your wedding.

[From: Classic Elegance / Photo: Jenny Tong Fine Art Photography]
It will cost you more if you request for flowers that are not in season because vendors will have to source them elsewhere. Stick to what is in season and ask your florist to recommend other options that can still help minimize the cost.
(5) Wear less dresses on your wedding day.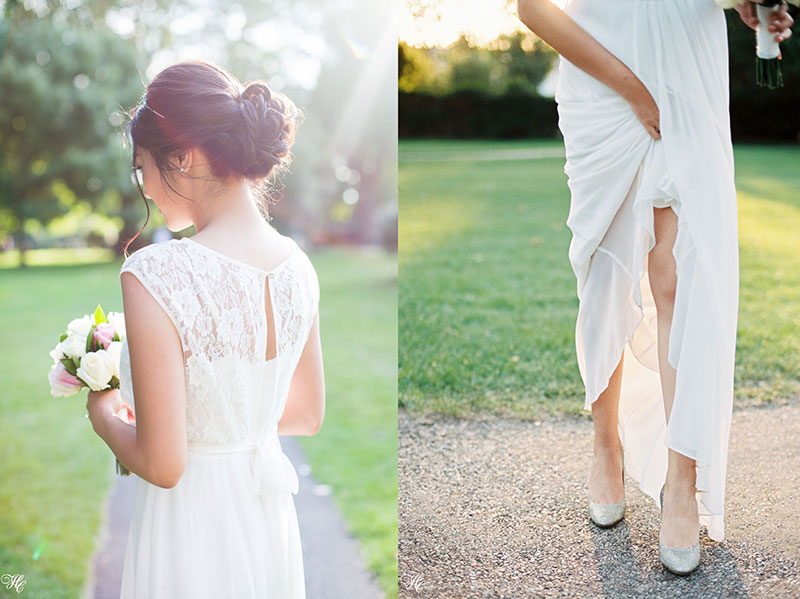 [From: Subtle Elegance / Photo: Hilary Chan Photography]
Brides can have up to five outfit changes on the wedding day–from the pre-ceremony activities up until the reception. To save on cost, lessen the number of outfit changes on your wedding day. Less outfit changes also means less time spent preparing and more time with your guests!
(6) Have a lunch or brunch wedding instead of one at dinner time.

[From: A Metropolitan Match / Photo: KC Professional Photography]
Lunch and brunch reception banquets are usually less expensive compared to one held at dinner time. They also end earlier so you actually have the rest of the evening to wind down with your husband after a full day of festivities.
(7) Check if corkage fees are low; it may be more cost-effective to buy your own alcoholic drinks compared to availing of the drinks from the caterer.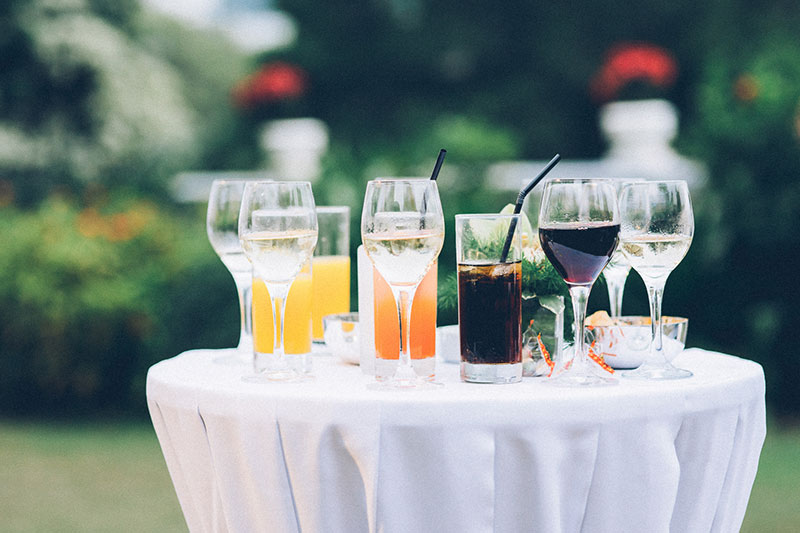 [From: Timeless Together / Photo: Moments and You]
In some cases, it costs less if you buy alcoholic drinks and pay for corkage. You can get discounts when buying in bulk and if the corkage fee is minimal, then you'll have saved quite a bit already! Corkage only applies to opened bottles, too, so if your guests aren't heavy drinkers after all, you will pay less and you can take home the excess bottles.
(8) Have a local engagement shoot.

[From: Irresistible Romance / Photo: French Grey]
An out-of-town or destination shoot can be costly because you will need to shoulder the transportation and accommodation fees of the whole team working on your photoshoot. Staying within the city or choosing a location that is accessible by car will definitely save you some bucks.
(9) Ask a family member or a close friend to be the emcee at your reception.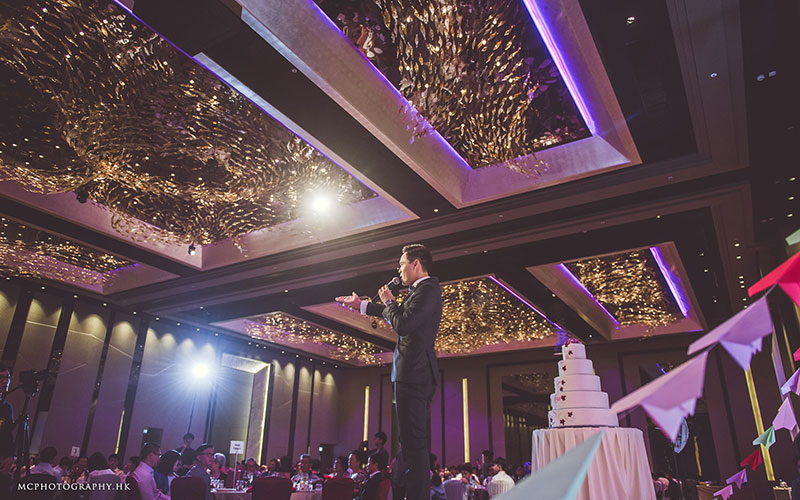 [From: Some Kind of Wonderful / Photo: MC Photography]
You can save on cost by choosing a family member or friend to be your emcee rather than hiring an entertainer or host. He or she also knows you well, so it will be easy to engage the audience with fun facts about you and your groom in between the different program segments.
(10) D.I.Y. wherever you can.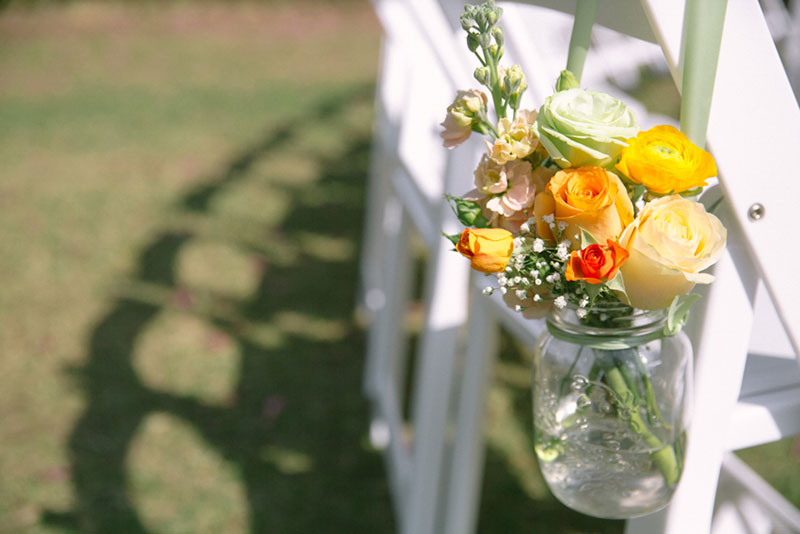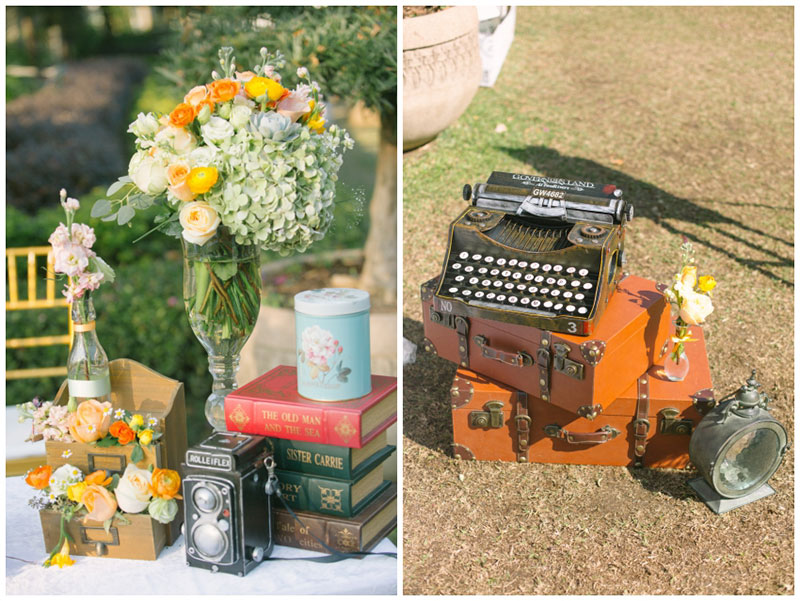 [From: Spring Sunshine / Photo: Amee Cheung Photography]
It's time to be resourceful and creative! Try making D.I.Y. reception decor, such as the seating arrangements, table centrepieces, boutonnieres, and even the backdrop! Everyone will appreciate the personal touch to every detail you've painstakingly created. You can ask your bridesmaids to help you. It can be a really fun bonding activity, too, for you and your friends.
Did we just hear a sigh of relief? Well, we're happy to have been of service.