How can I make my face look smaller? Will bold lips look good on me? What hairstyle will match my wedding dress? Are these some of the burning questions in your mind when thinking about your wedding makeup and hairstyle? We're sure the list can go on and on. Of course, you must look extra radiant on your wedding day and the person who can help you is none other than your makeup artist. But aside from consulting about styles and looks, we put together a list of things you should ask your makeup artist during your trial. All these questions will give you the answers you need to step on the aisle looking your best!
If you're headed to a trial session with your makeup artist any time soon, make sure to ask all these important questions.
(1) What do I need to prepare for the trial session appointment?
Joyce W Makeup says that your trial session is just as important as your wedding day makeup so you need to come prepared. Ask about what your makeup artist about what preparations you must do before your trial session.
Do you need reference photos prior to the trial session?
Having initial references before you go to your trial session will be very helpful. Therefore, ask your makeup artists if what kind of references she needs. For example, she might ask for more photos of the looks you like and close ups, too.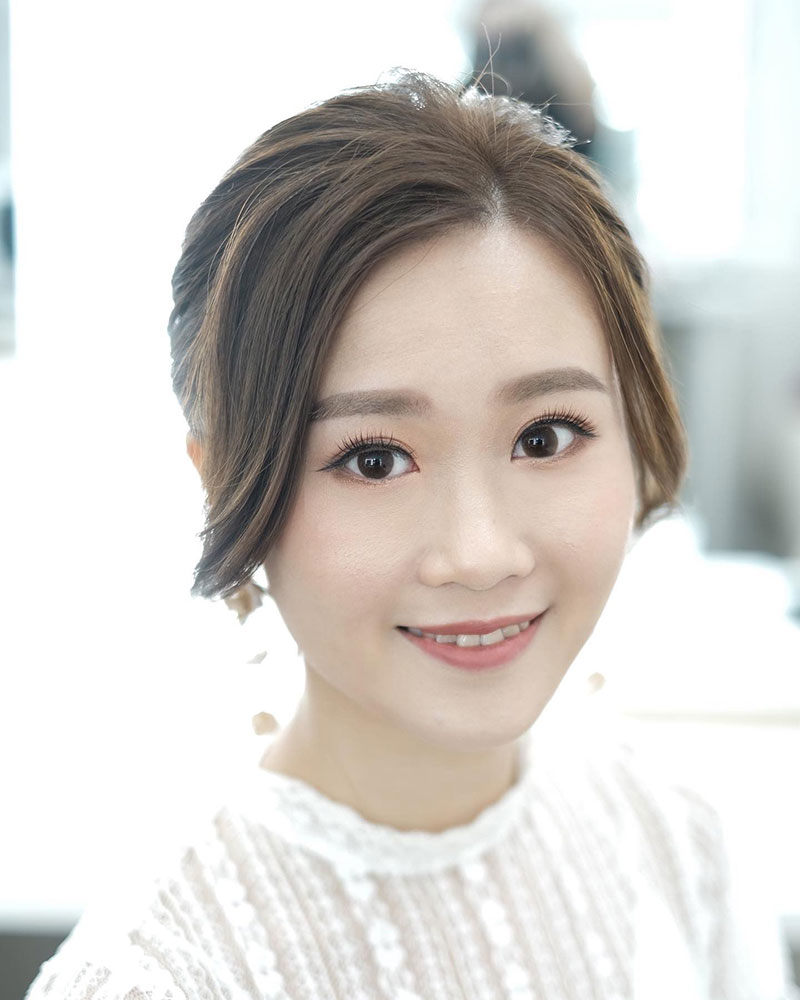 Should I test dye my hair for the trial session?
If you're planning to dye your hair on your wedding day, ask your stylist if you should also test the dye during your trial. Usually, it's a yes–different colors can have different effects on certain hair styles.
How should I prepare my skin for the trial session?
As much as possible, you want to prepare your skin for the trial session too. Share your skin regimen with your makeup artist and ask if there's anything you need to do. Do you need to exfoliate, moisturize, or apply a face mask?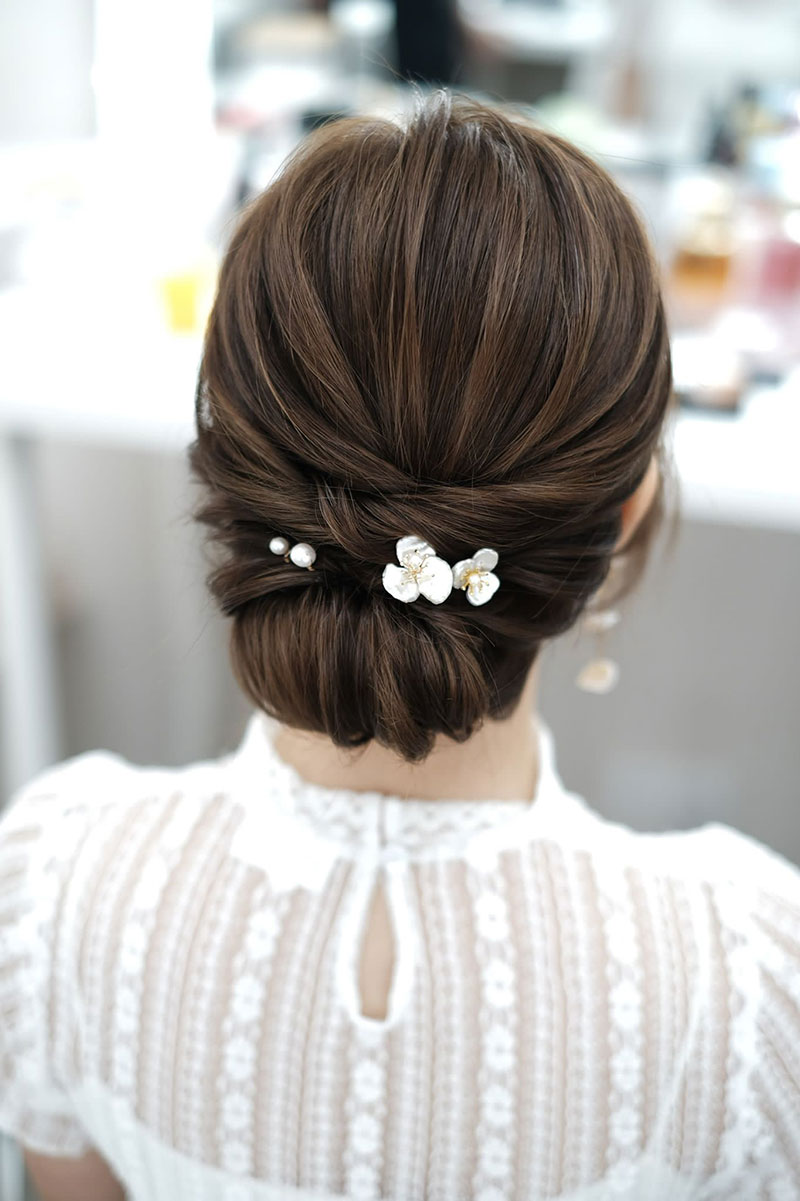 What should I wear to the trial session?
Lastly, ask your makeup artist what outfit you should wear during the trial so you can best visualize the final look. Some will recommend white tops with low necklines, similar to your ideal wedding gown neckline.
(2) What are your skincare practices should I start to get my skin ready for the wedding?
Prepping your skin for the trial session is one thing, but getting your skin ready for the big day is another story. Ask your makeup artist for any tips on how to get your skin in tip top shape for the wedding. JUST an image – Makeup & Hairstyling recommends you to use incorporate face masks, serums and creams into your daily regimen gradually. Also, any sudden changes in your regimen should be avoided.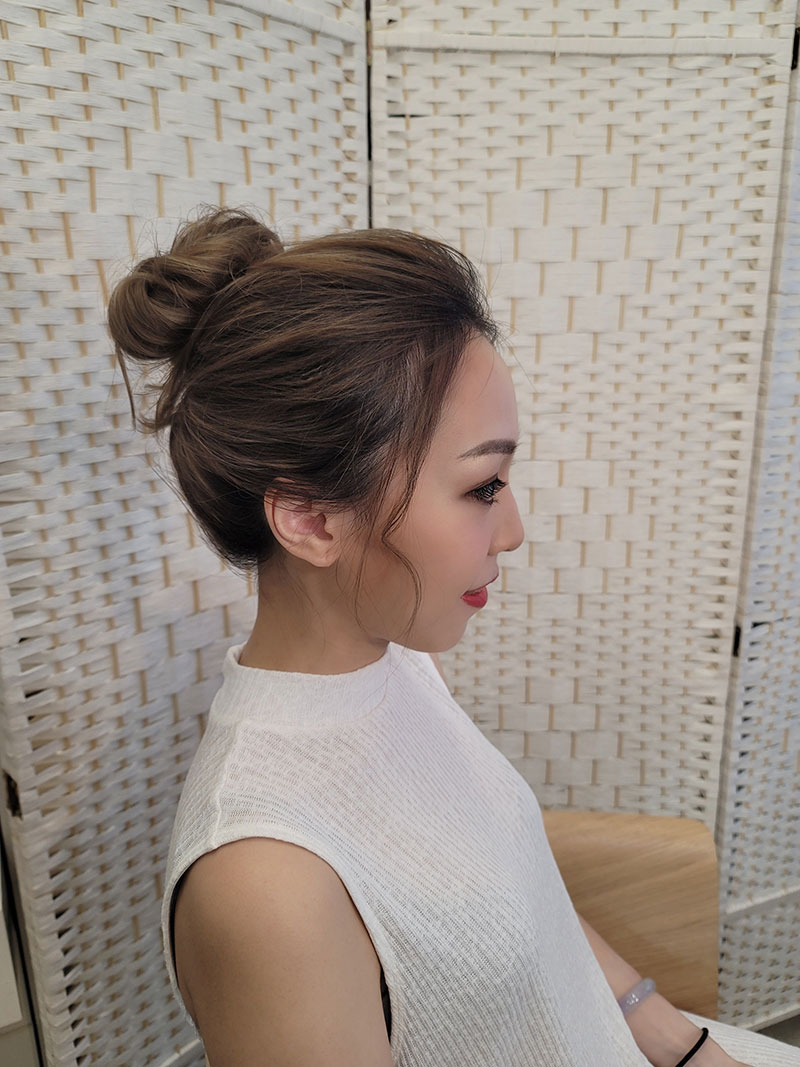 (3) Should I wear contact lenses to the trial session?
If you will wear it on the big day, Laurie C. Makeup and Hair says that it will be better to wear the same pair on the trial day. Your trial should mimic your actual wedding day look. This way, you get an accurate idea of what you will look like.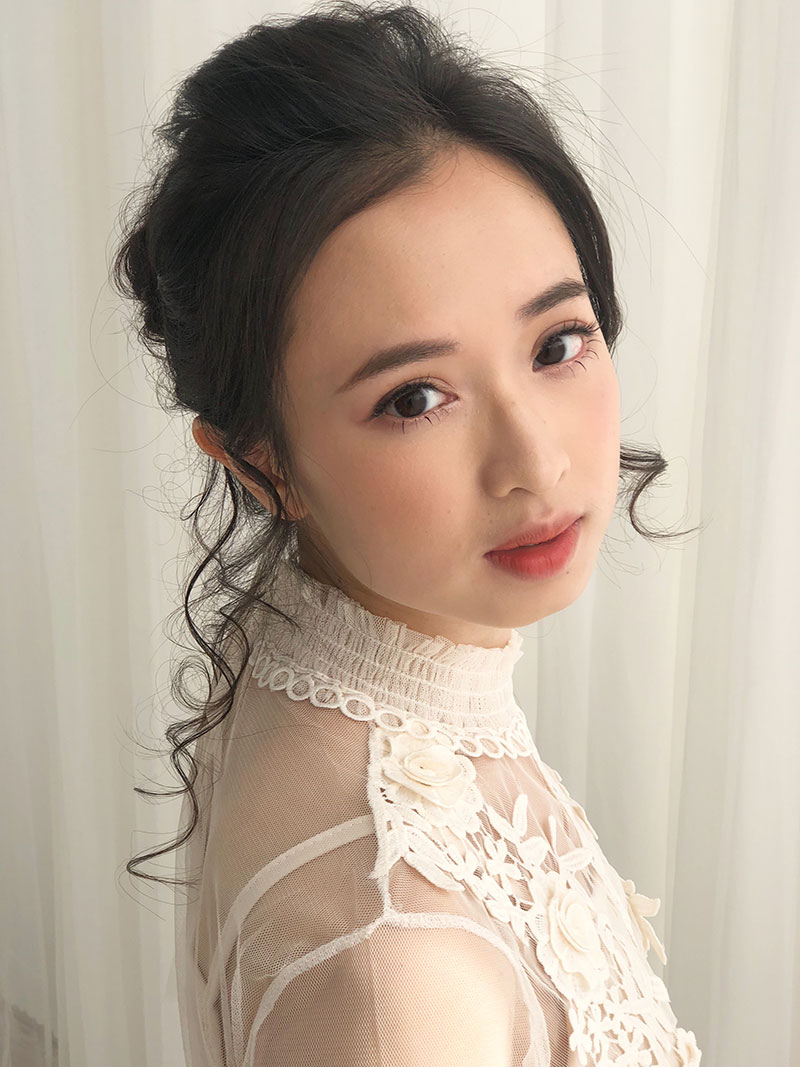 (4) Which hair color is best for the wedding day?
Your makeup artist can recommend the ideal hair color for your wedding day. You can test this as well during your trial. MandyTang Makeup usually recommends brides to go for brown tones over red or orange tones, which tends to make the skin look more yellow.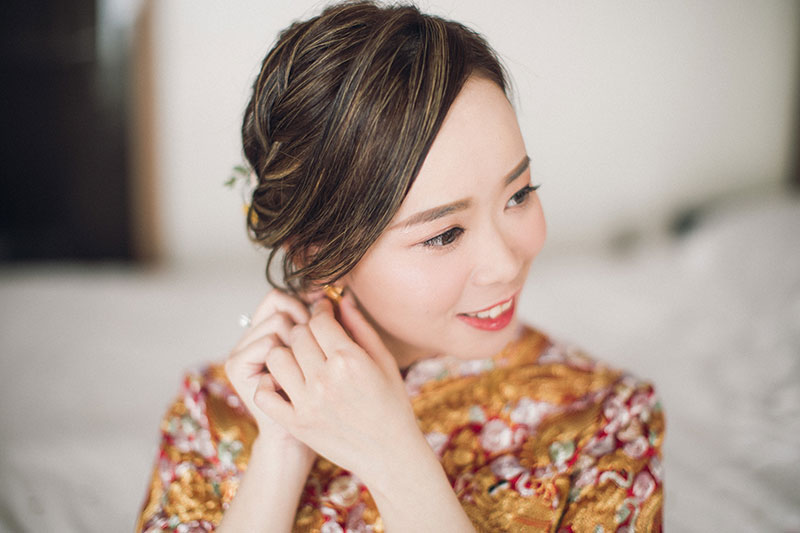 (5) Should I trim or cut my hair from the time of the trial until the wedding day?
Not a lot of brides realize that your hair length during your trial session might be crucial for the look, shares Laurie C. Makeup and Hair. Since your wedding is on a much later date, your hair will grow out. Hair that is too long, short, thick, or thin will affect the hairstyle a lot. Ask your makeup artist about how to trim your hair–both in terms or length and layers–to achieve the same look during the trail session.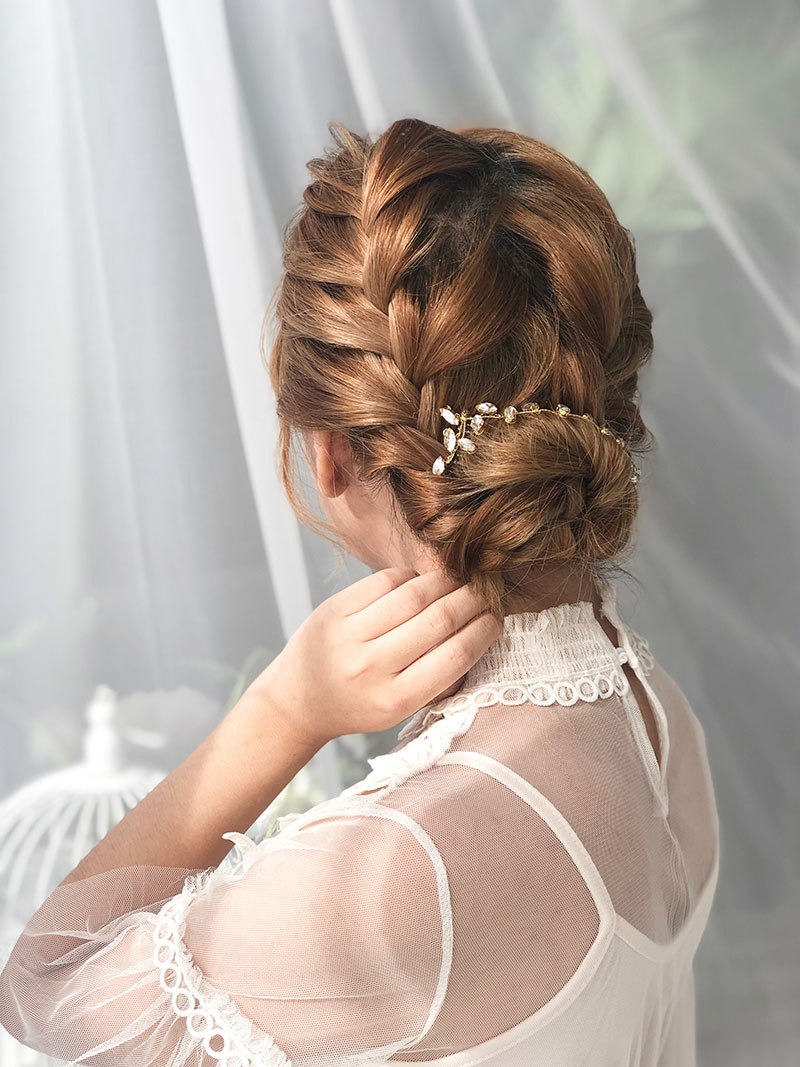 (6) I have skin conditions, what do I do?
Sonia O Makeup says that when booking a trial session, you must communicate all your skin concerns with your makeup artist. Tell her about your condition and ask her what she needs to know for both your trial and the wedding day.
I have allergies, what do I need to do for the trial session and wedding day?
Brides with sensitive skin need to be extra careful with the products they use. If you know what brands don't cause an allergic reaction, ask your makeup artist if she carries those brands or products. Otherwise, ask her if you can bring your own products and if she can work with those. You can also ask her what other information will help her find the best makeup for your sensitive skin.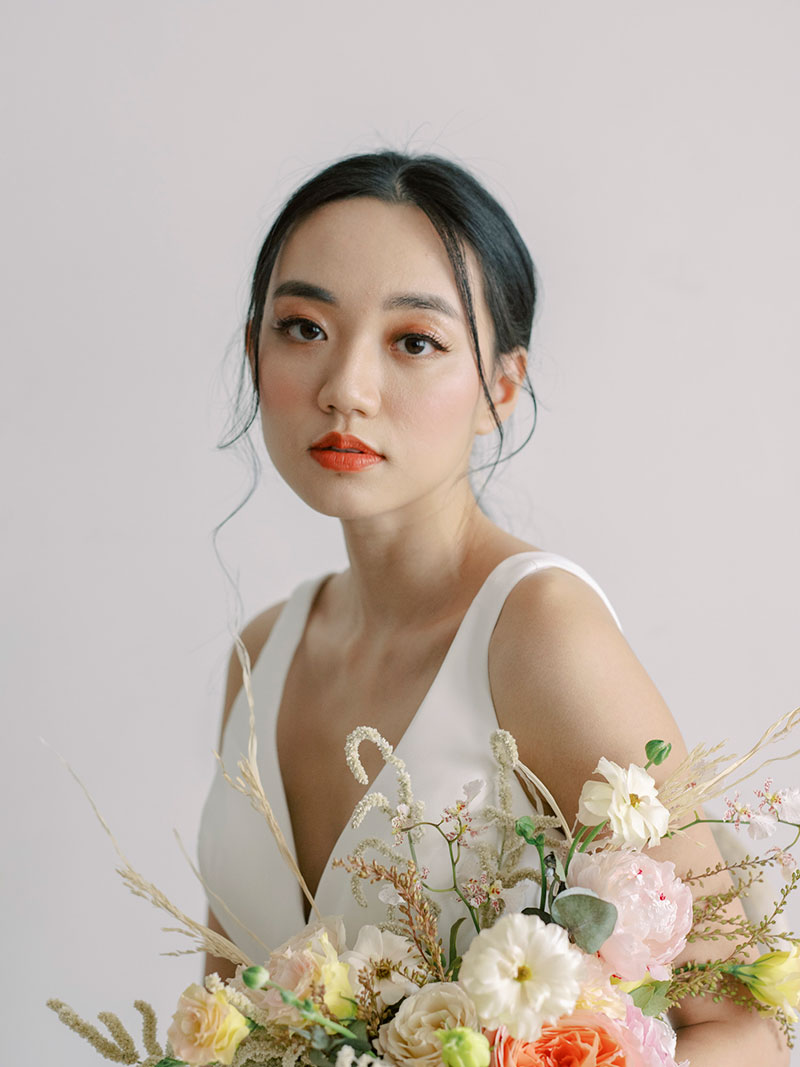 My skin isn't in the best condition now, do we proceed with the trial or can we postpone first?
If you have any doubt about your skin condition, don't be afraid to ask to reschedule your trial session. You want to make the most of the trial so it's better to do it when your skin is free from any reaction or other concerns.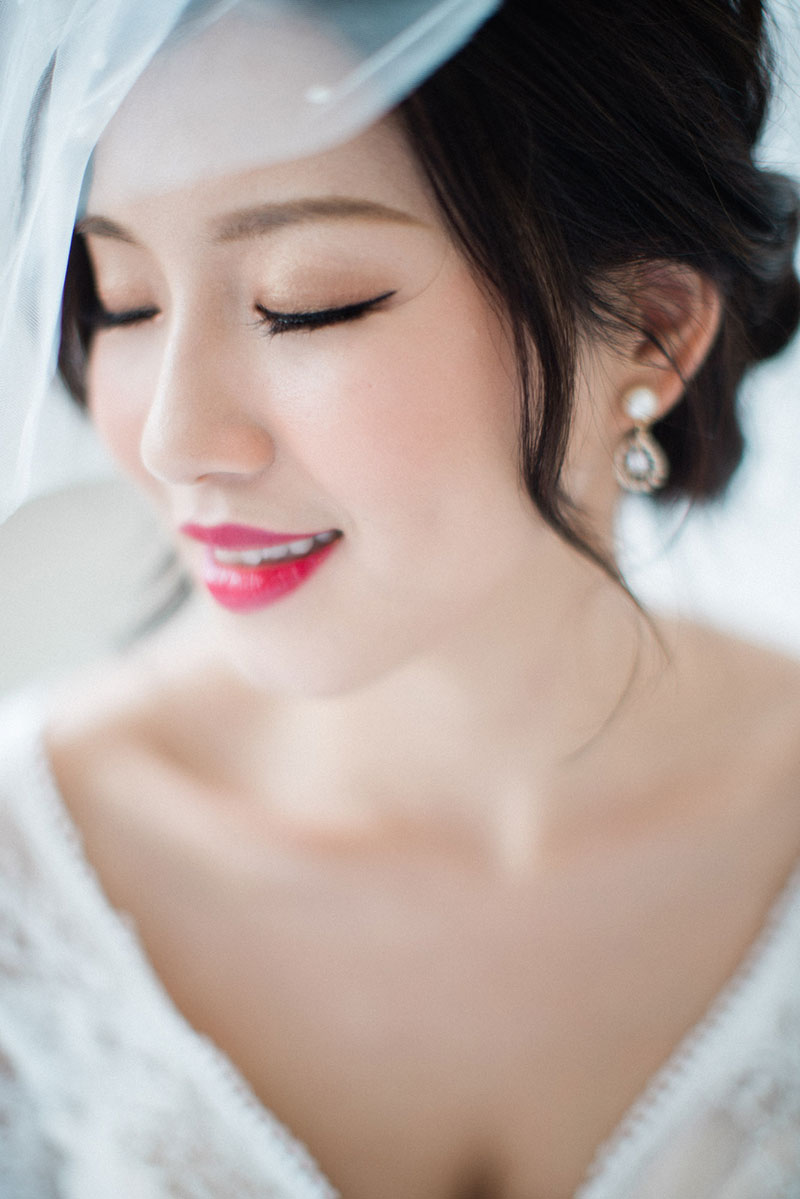 (7) Is the trial makeup exactly the same as my wedding day makeup?
While the goal is that your trial session is almost exactly the same as your actual wedding day makeup, that is not always the case. MandyTang Makeup shares that more often than not, your trial session is about 70 to 80% accurate–Why? Makeup artists usually further enhance brides' makeup come the wedding day based on the final condition of your skin and hair. If you're able to prepare your skin and hair, you'll only look even more radiant than ever.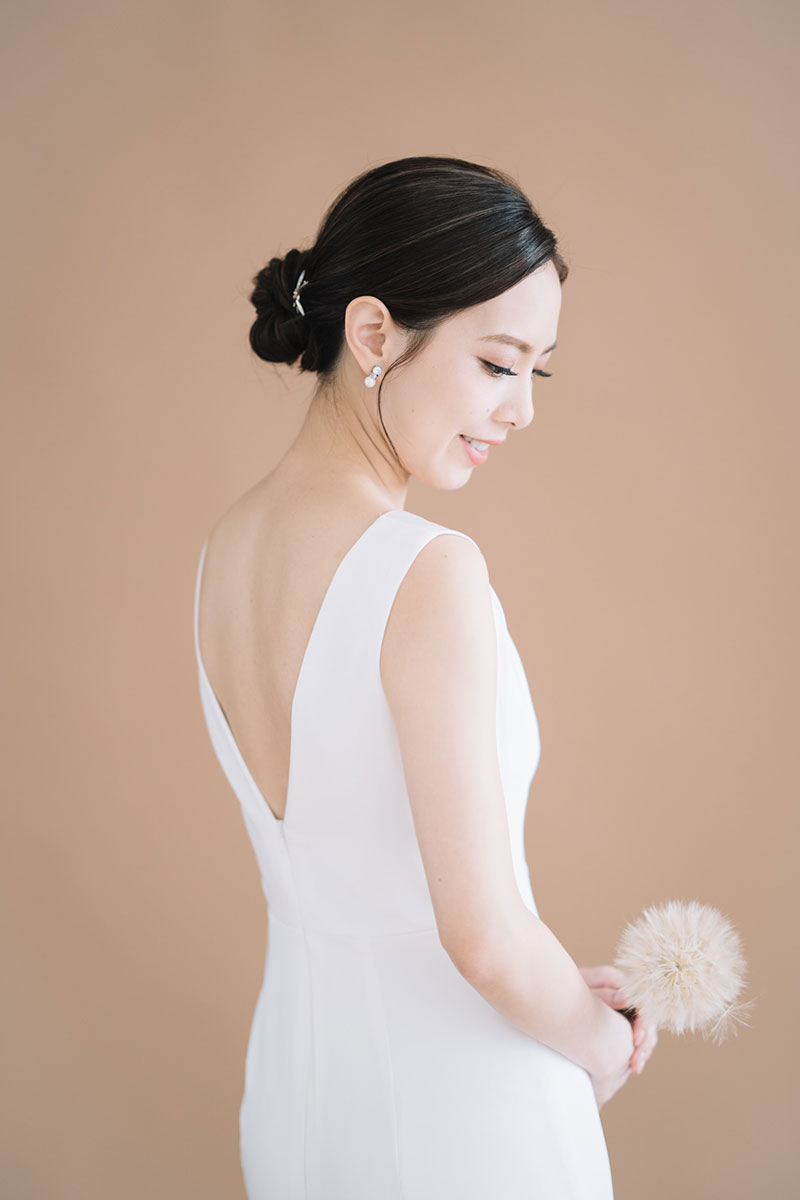 (8) How long does it usually take to get my makeup and hair done on the wedding day?
Your makeup is a crucial part of your wedding day timeline–you don't want to take too long and you don't want to have it done hurriedly. Make sure to ask your makeup artist how long it usually takes during the trial session. Usually, the time it takes during the trial session is a good estimation to use (which is usually around 2-3 hours for the first look), says JUST an image – Makeup & Hairstyling. But just to be sure, ask and adjust your wedding day schedule accordingly.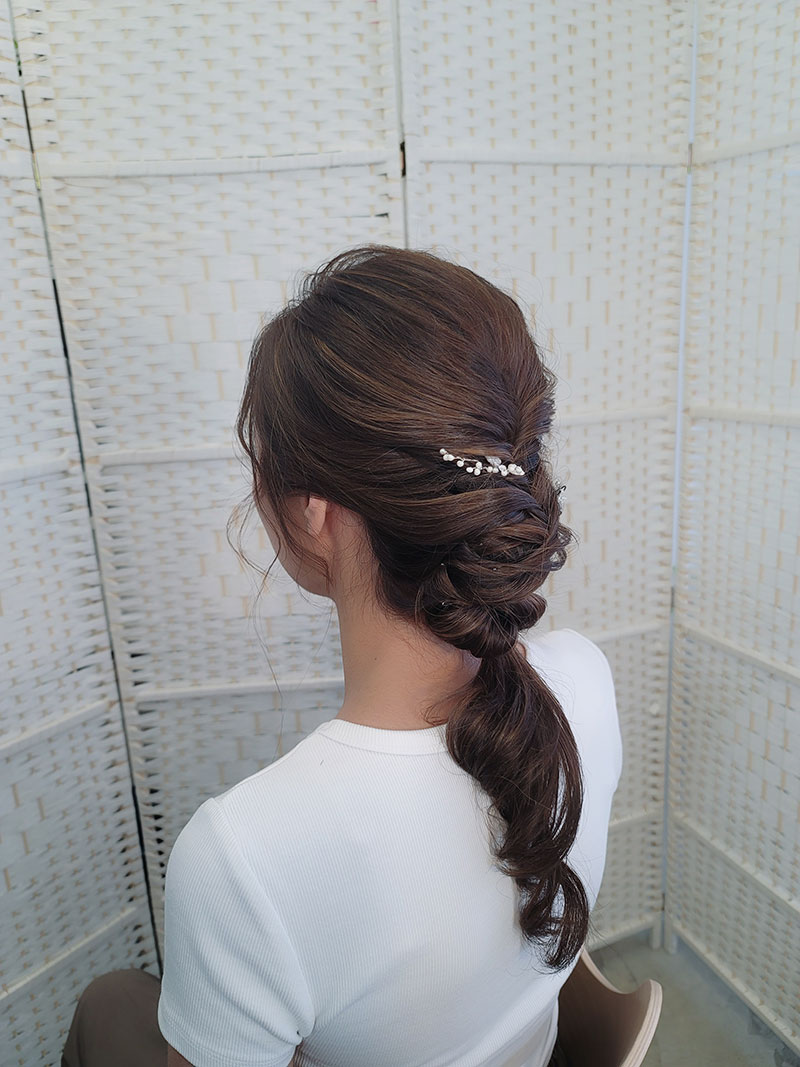 (9) What are your packages and what are the inclusions?
Makeup artists usually have several package options to choose from, says Carmen Tsang Makeup. These packages come with different inclusions as well as terms and conditions. Does the package include the groom's makeup and the mother of the bride's makeup? Make sure to ask about all the details for each package so you can choose something that suits your every need. And please check if there are extra fee for taxi charge, overtime charge, early call time charge, accessories deposit etc.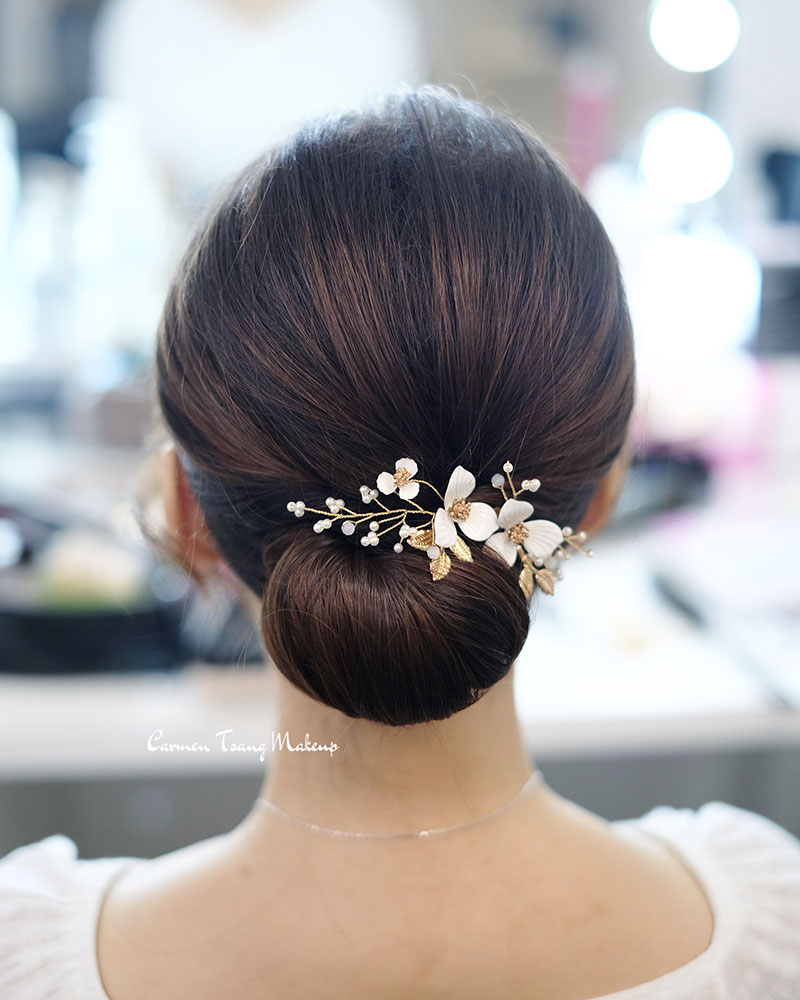 (10) What are your rates for additional people?
Carmen Tsang Makeup shares that some makeup artists already have existing packages for the entourage or additional heads. Ask if any relatives or bridesmaids need makeup service beforehand. Then when you go to your trial session, tell your makeup artist how many single styling service do you need, or touch-up service for a number of people, then see if she can arrange a teammate to help out on the wedding day.