Wedding invitations are the perfect way to give guests an initial feel of the wedding. It's like their first preview to your the Big Day, and for people like me, it gets me really excited! Planning your wedding invitations can be overwhelming because there are a lot of details that go into it, all of which must not be overlooked. For a seamless planning experience, it's important to sit down with your stationery designer and spend time digging in on all the necessary details. Here are 10 important questions to guide you when you do so.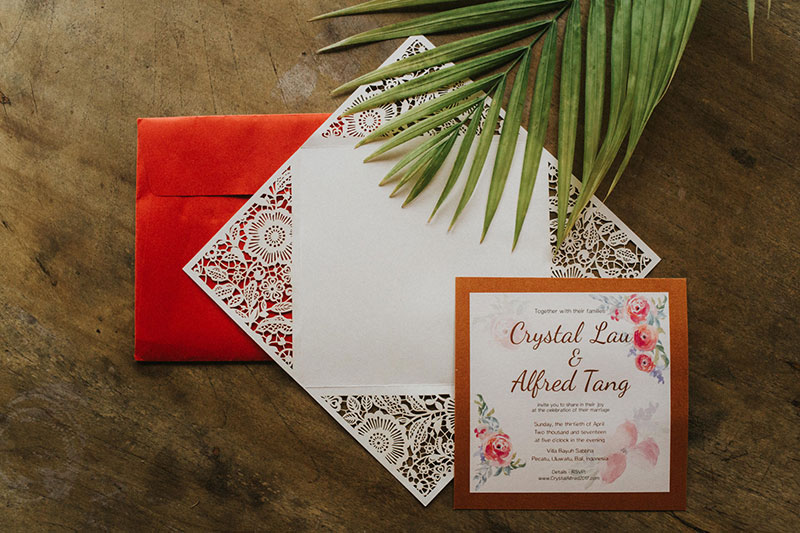 [From: Traditional Wedding in Bali with a Clifftop View of the Sea / Photo: Iluminen]
Can you share your design background?
Getting to know your invite designer will give you an insight on his/her artistic style. They don't necessarily have to have a degree on design–portfolios and previous work can speak volumes!
2. Do you customize invitations, have templated styles, or both? If so, may I see samples from your portfolio?
Some designers don't customize, others don't have template designs, and a few are flexible enough to offer both. You should always ask for previous work so that you can somehow visualize your own invites!
3. If I have my invites customized, what are the things I need to consider?
Customizing your invites can be very overwhelming. For one, you have to decide on the colors, which will most likely reflect your wedding colors. There are also many types of paper and printing styles you have to think about. Fonts will also be a big factor here, or getting a calligrapher to do your name.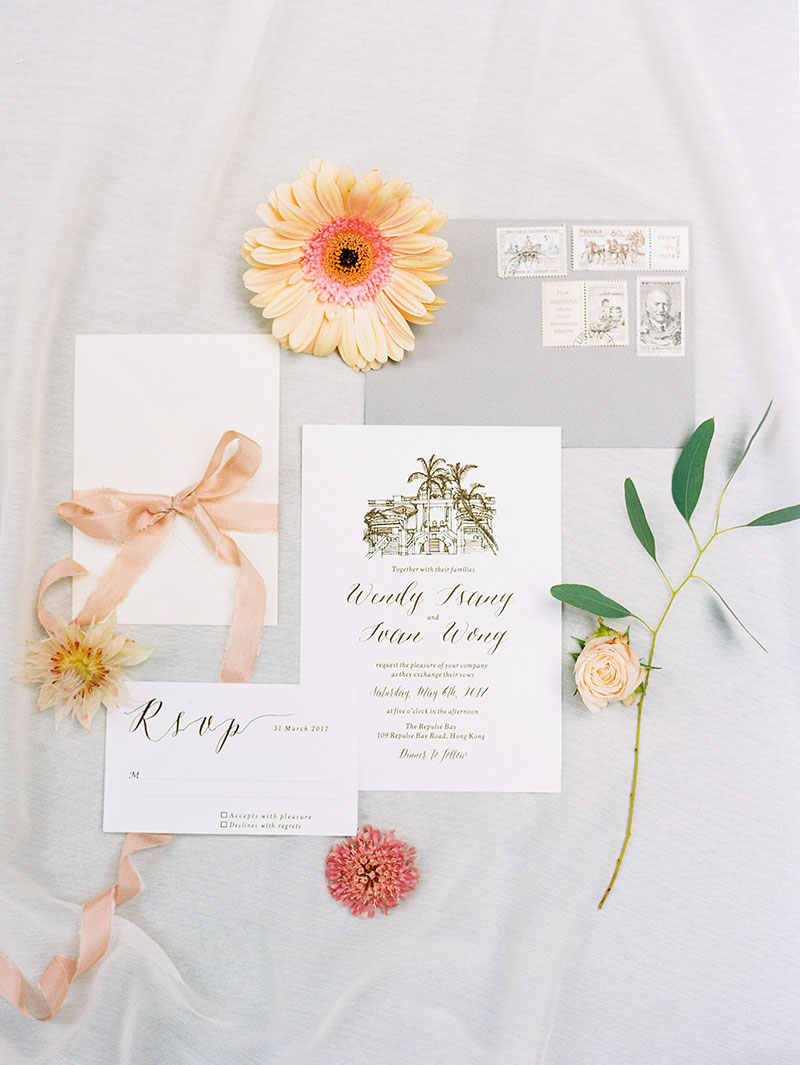 [From: A Gorgeous Wedding at the Verandah with Pastel Color Accents / Photo: Jenny Tong]
What is the word limit for the text?
Good to know, just in case you wanted to follow a certain format for the wording.
What info do I need to prepare to give you to print invitations?
Basic is the bride and groom's names, of course. And for Chinese invitation, you may need the parents' names from both sides, too. Some invitations might include map and access info as well. Prepare these in advance to make sure the printing process won't be delayed.
After showing my pegs, what styles do you think best fit me and my budget?
Your wedding suppliers are experts, so trusting their opinion is also a good call if you are feeling lost or undecided about what your wedding invites should look like. There are many pegs out there, so it could be tough narrowing it down.
Can I order all my other stationery from you besides the invitation suite?
Think: place cards, labels, table numbers, seating arrangements, envelop addressing, and the like! Ask if they have packages that include everything wedding stationery related, too.
[From: Words by Wan Pui]
Can you give me a detailed timeline of this project from the date of payment?
Be mindful of the time! You should be able to send out your invites at least 2 months before your wedding, and your save the dates way before that. To avoid any unnecessary stress and if you have a longer period of planning time, it would be advisable to have your designer do your invites way ahead of time.
9. When is payment due, and what costs should I be aware of?
Rush fees, revisions, and shipping fees should all be on your radar so you can make sure you have enough budget for it. Needless to say, it's very important to discuss the payment scheme with all of your suppliers to avoid any miscommunication. Ask for a contract that states terms or official receipts.
Can I see the design before printing?
This should definitely not be forgotten! You'd want to check for any spelling errors, last-minute design questions, and the like. Note: at this stage, your invites are pretty much almost done. A complete overhaul of the design will include extra costs–something you should also discuss with the designer.
For more tips on invitation suites, click here.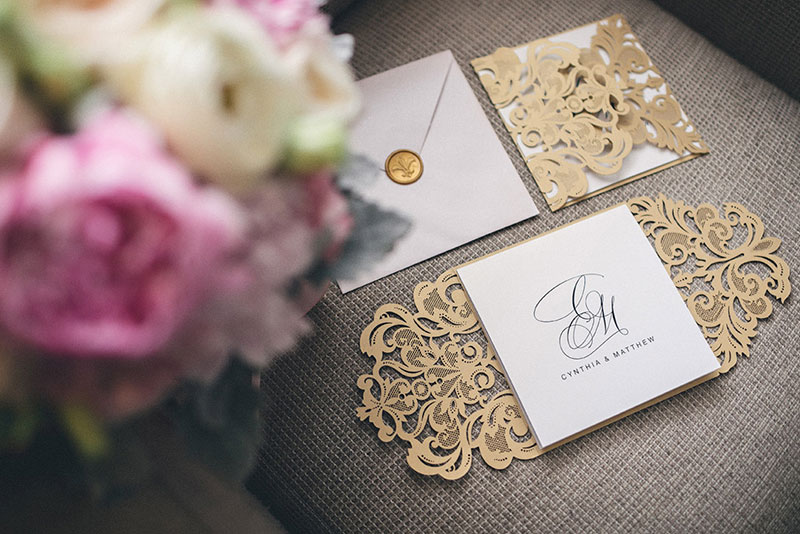 [From: Traditional Blush-Themed Wedding at the Marco Polo / Photo: History Studio]