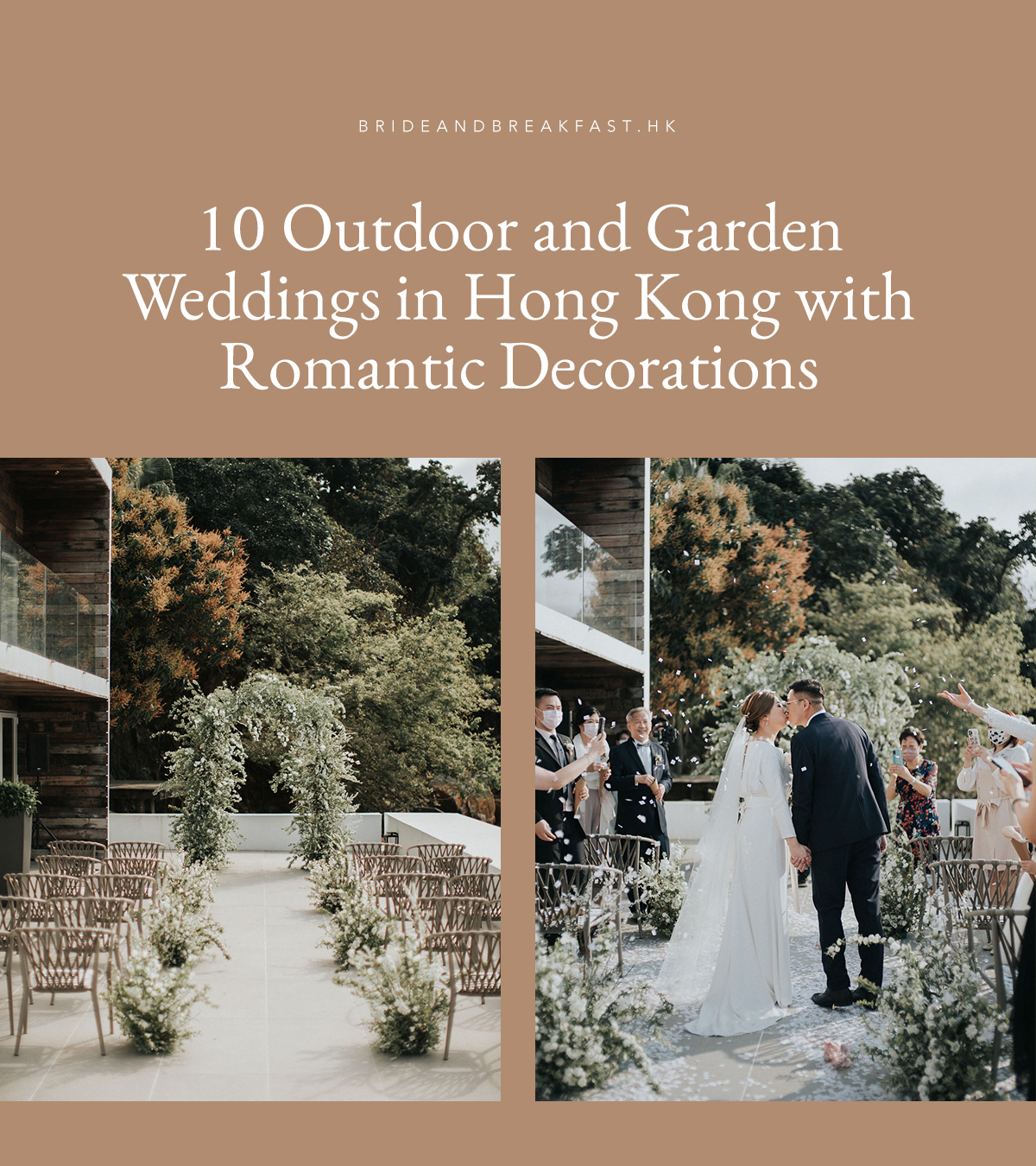 Hello, brides-to-be! We're opening the day with loads of inspiration for you. We put together this roundup of garden and outdoor weddings with romantic decorations to help give you ideas for your very own wedding. What will you see if your scroll below? Here are some details to get you excited: lots of flowers, unique installations, and dreamy color palettes. Start scrolling to get your fill of inspiration now.
(1) We love this wedding's rustic teepee overlooking the sea. It's a simple addition to the captivating scenery.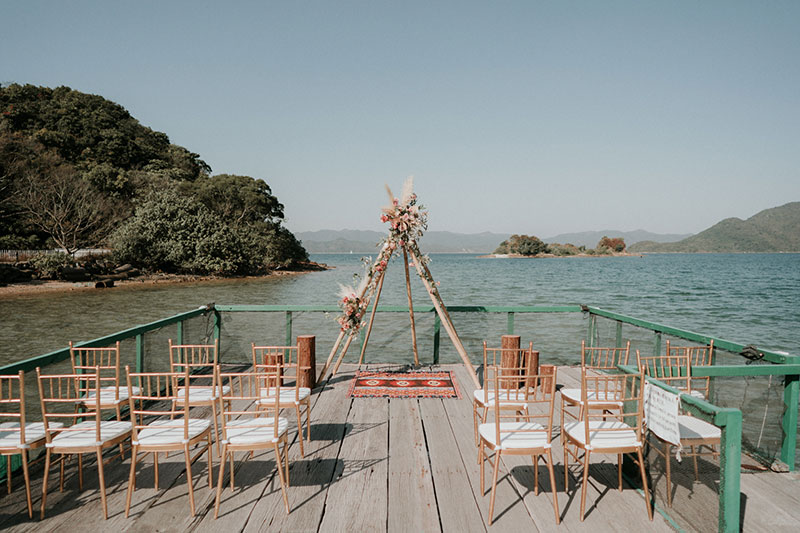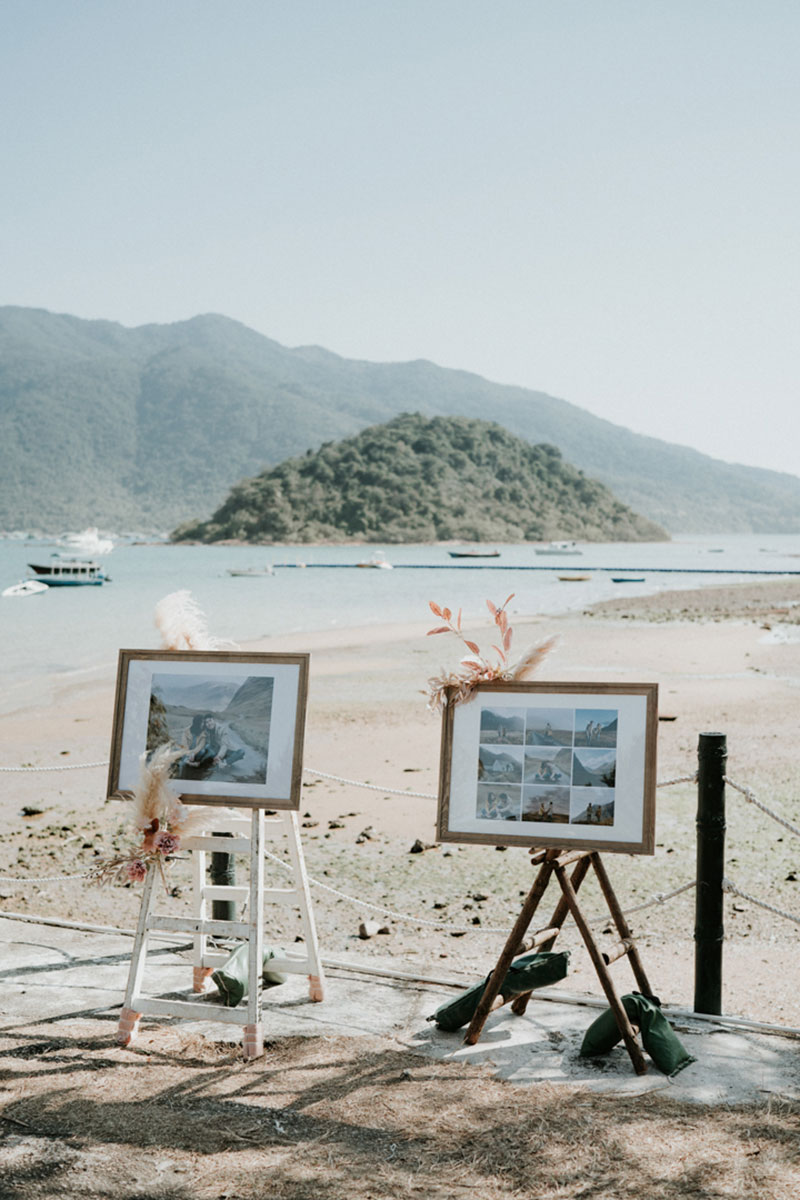 [From: An Intimate Wedding in Sai Kung Overlooking the Ocean / Photos: Jeff Lee Picture]
(2) Here's another overlooking ceremony set-up. But this time, the couple stuck to white flowers and greenery, lots of them!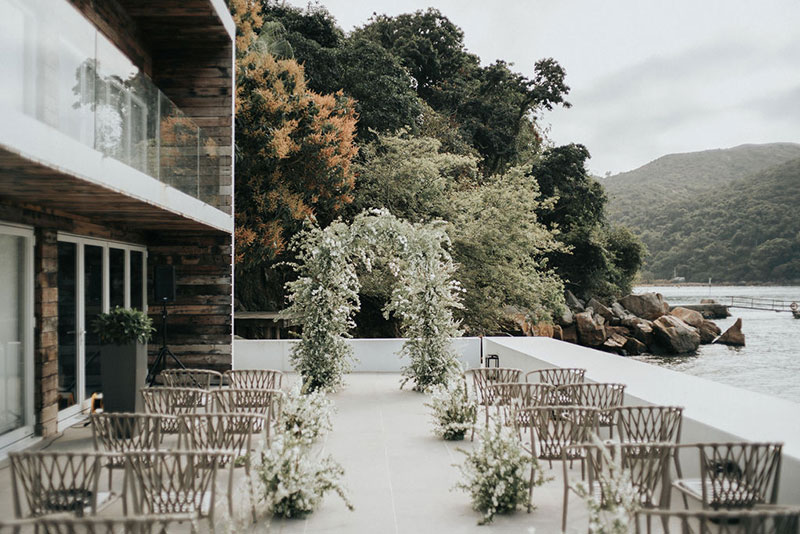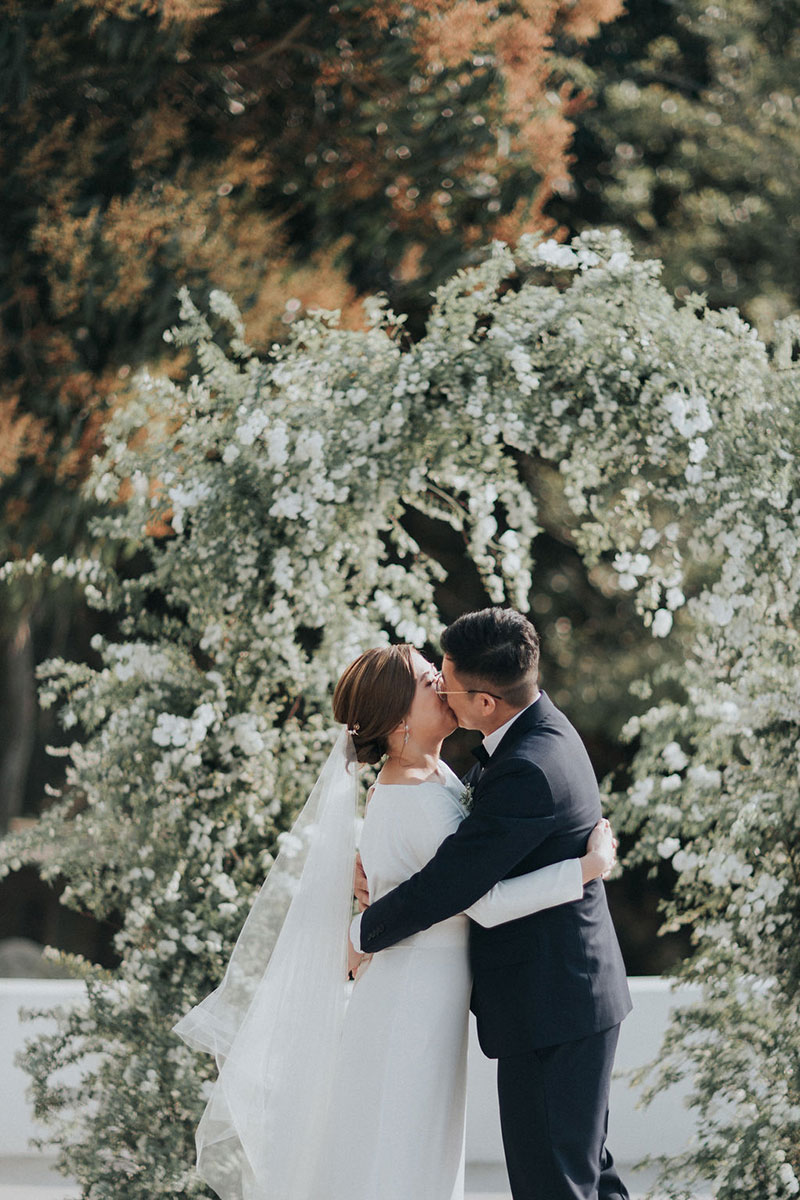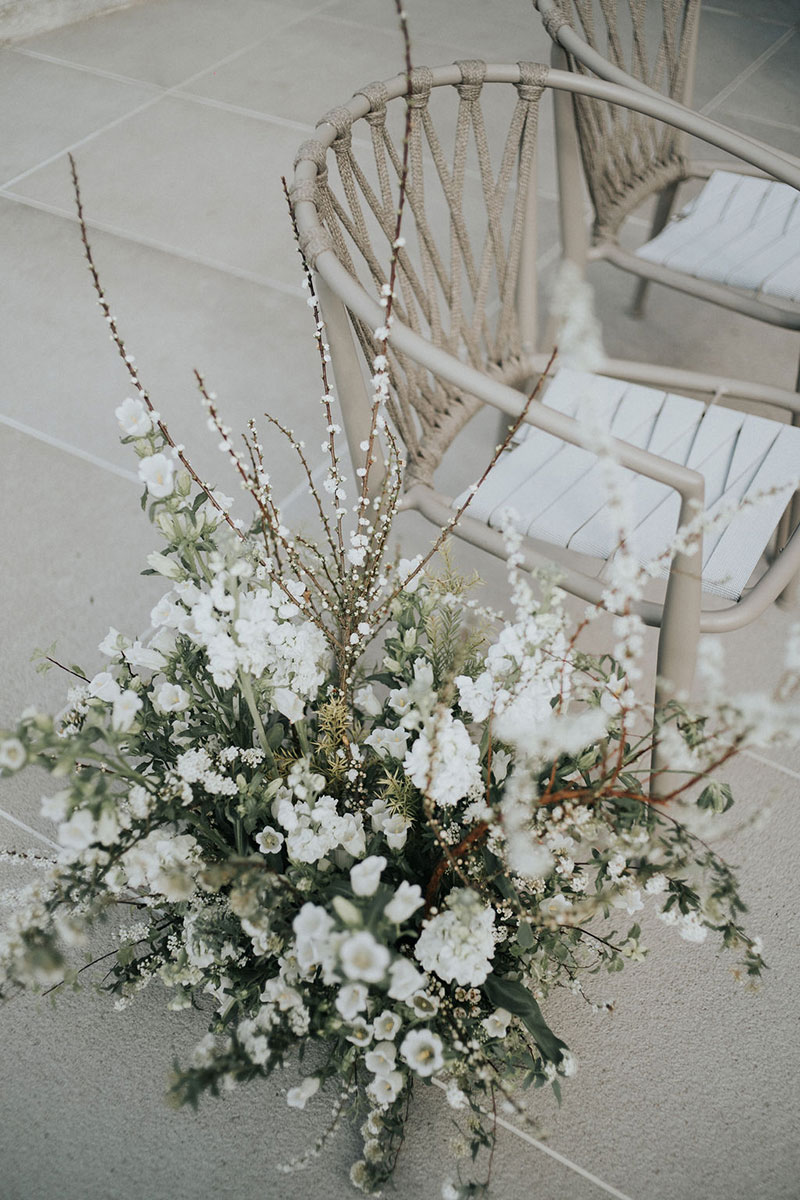 [From: In This All-white Wedding, The Bride and Groom Had Their First Look on a Ledge Overlooking the Sea / Photos: Aupho Wedding]
(3) This garden setup feels like it's hidden in the woods, so the couple keep all other details minimal and earthy to complement the surroundings.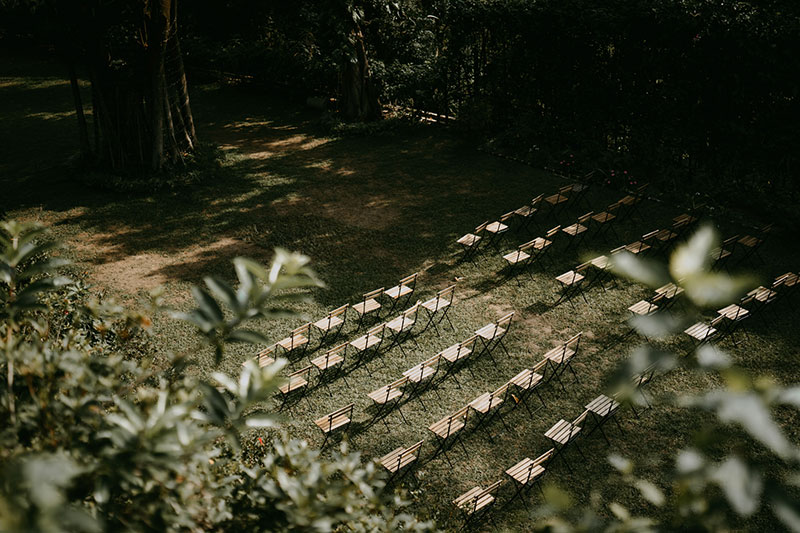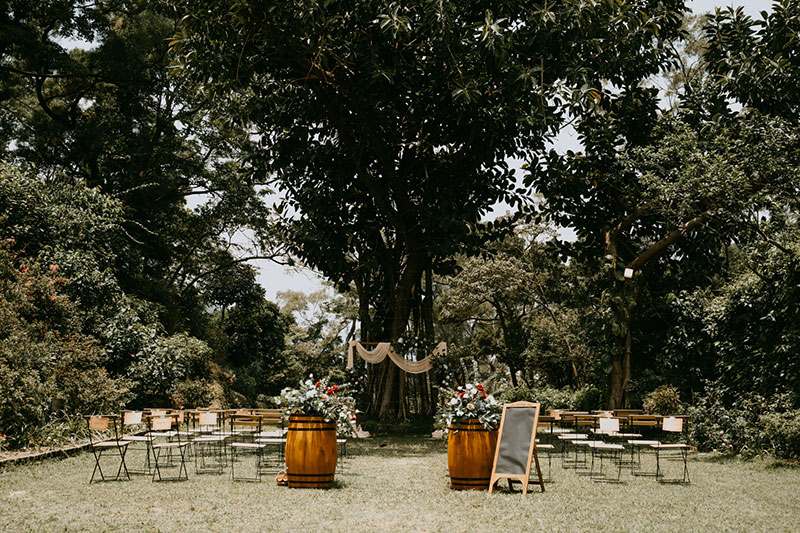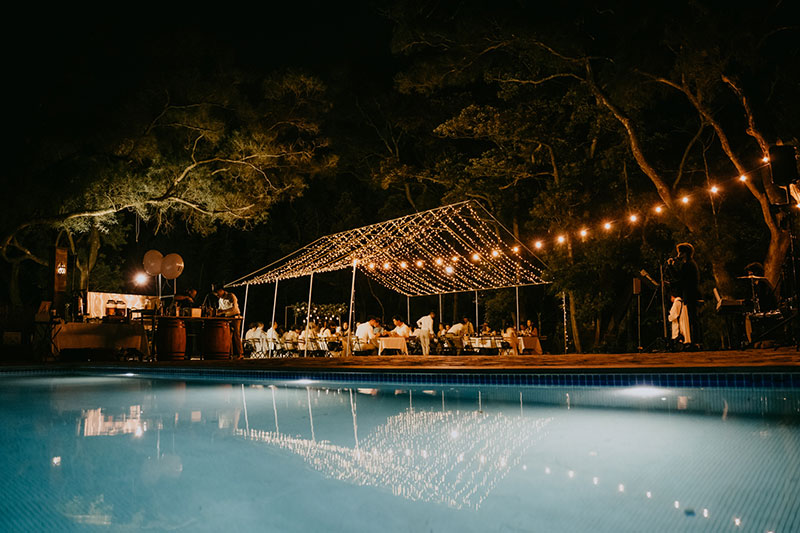 [From: This Couple Tied The Knot in a Romantic Garden Wedding at The Pavillion / Photos: Lovememo Studio]
(4) Peaches and pinks, anyone? To bring the garden to live, these newly-weds brightened up the location of their wedding with overflowing flowers in peach and pink hues.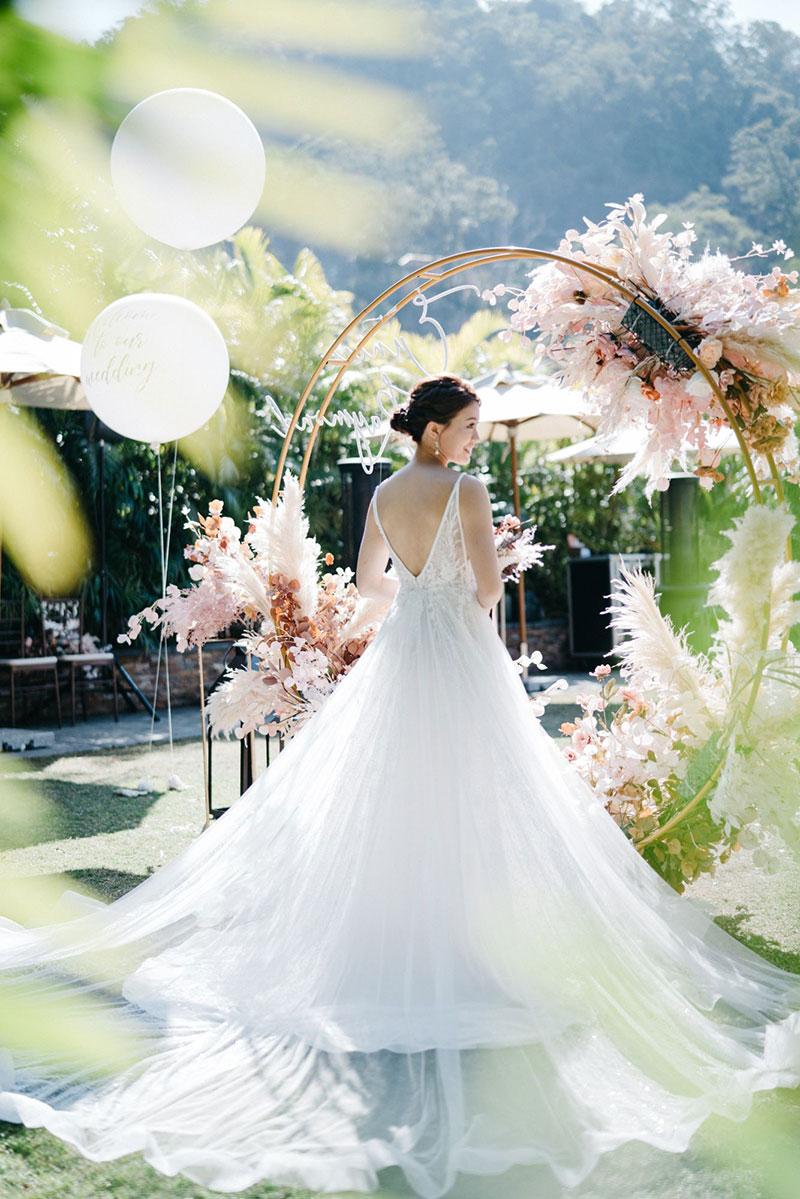 [From: A Serene Garden Wedding with a Peach and Cream Color Palette / Photos: 123cheese Production]
(5) Warm tones filled House 1881's open garden at this couple's music-filled wedding. The bride and groom specifically chose these colors to add an inviting tone to the venue's all-white architecture.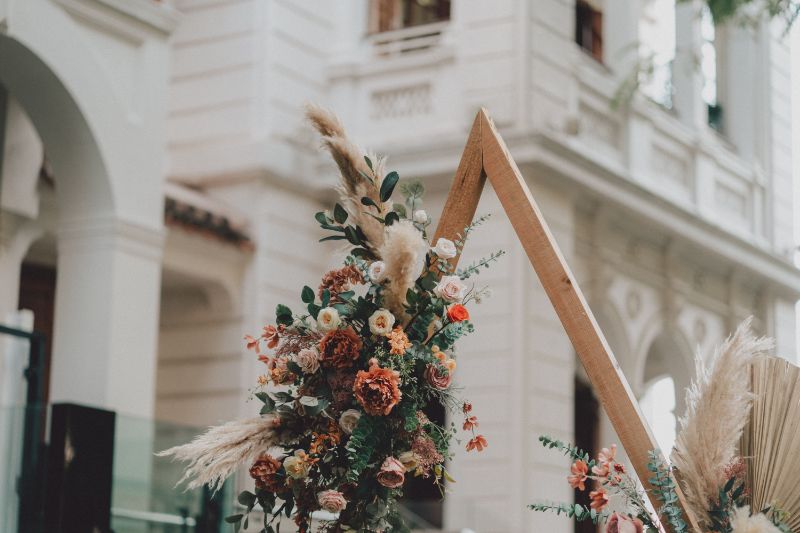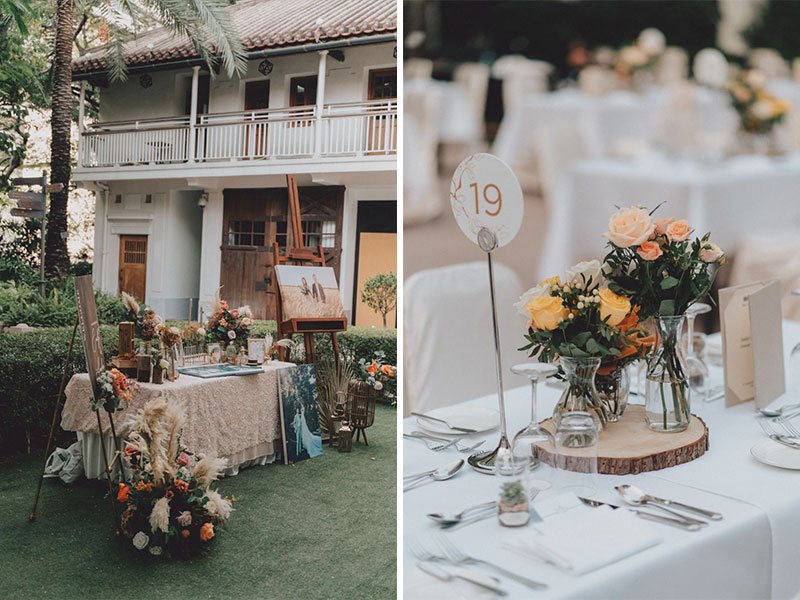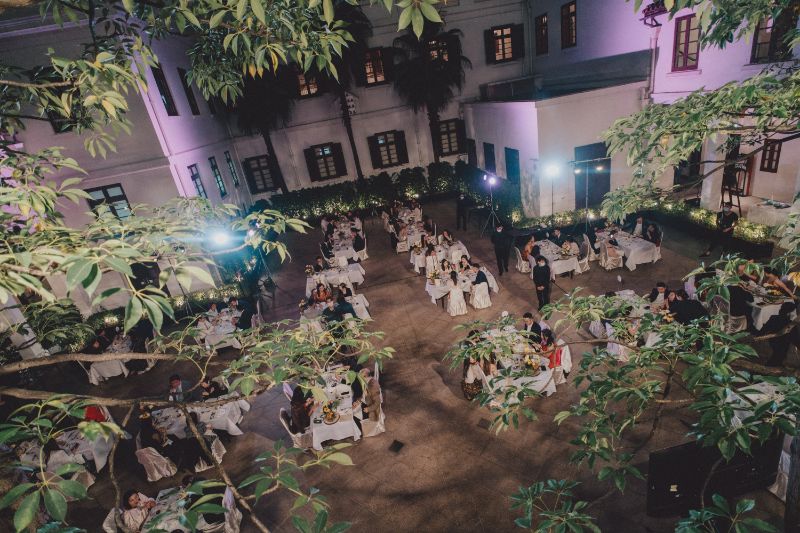 [From: This Couple Sang During Their Rust-themed Wedding at House 1881 / Photos: Moonbird Production]
(6) For an elopement-like wedding by the mountains, this couple tied the know aback a simple macramé arch. That was more than enough because the mountain view was already stunning. Meanwhile, the reception included pastel flowers scattered all over the area.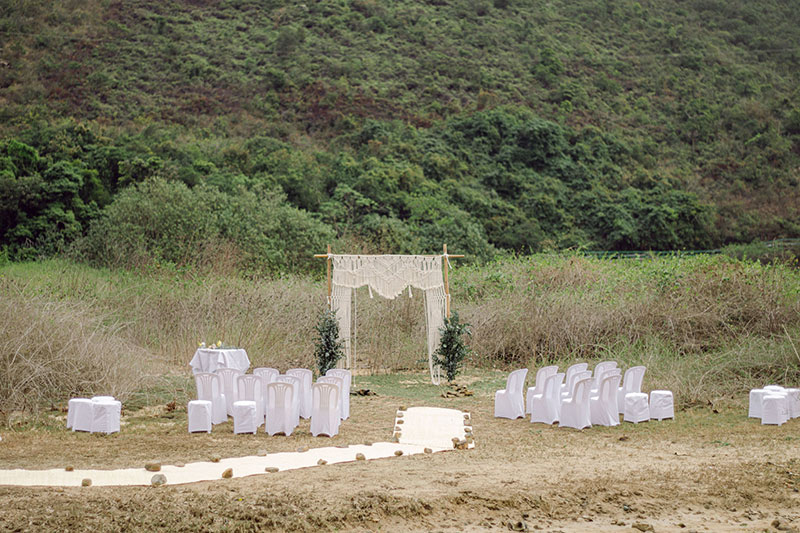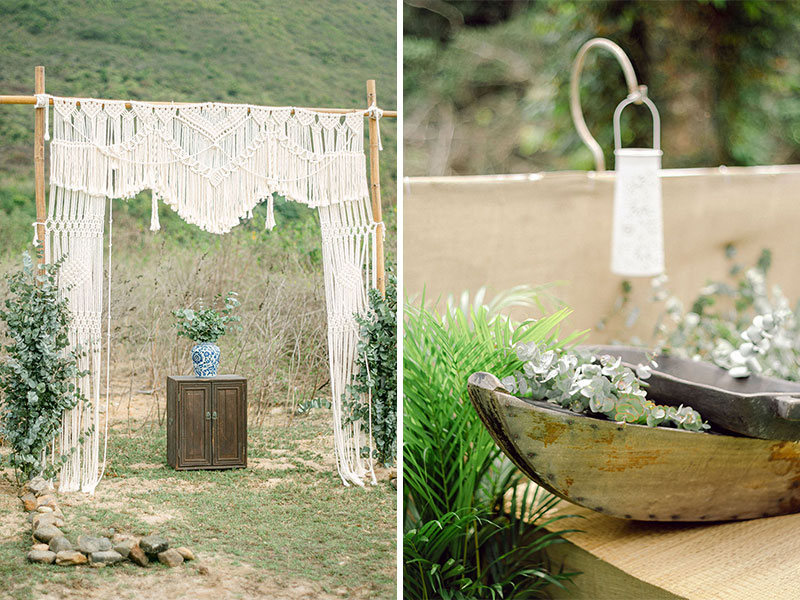 [From: An Intimate Wedding That Took Place at Jaspas Beach Club / Photos: KC Chan Photography]
(7) This wedding features a unique orange cross-shaped floral installation that took center stage. It was a most unique decoration amidst the tropical trees! All the other floral decorations followed suit in the same hue and the rustic wooden chairs completed the whole look.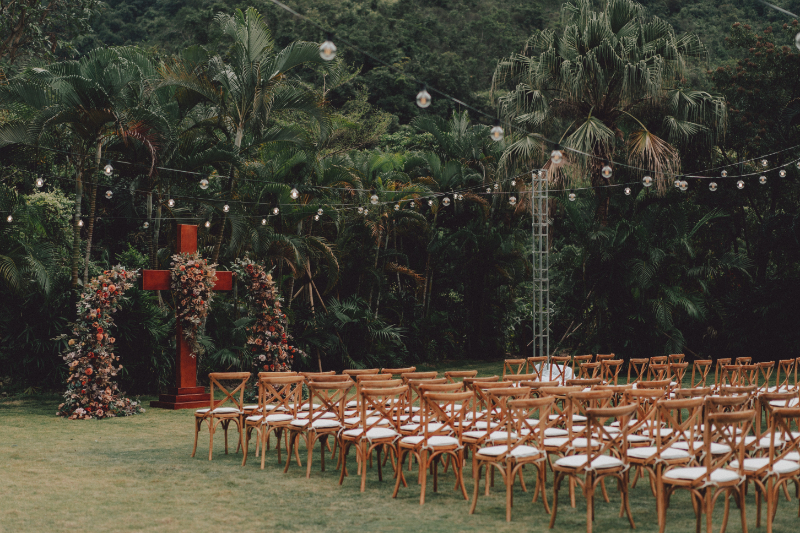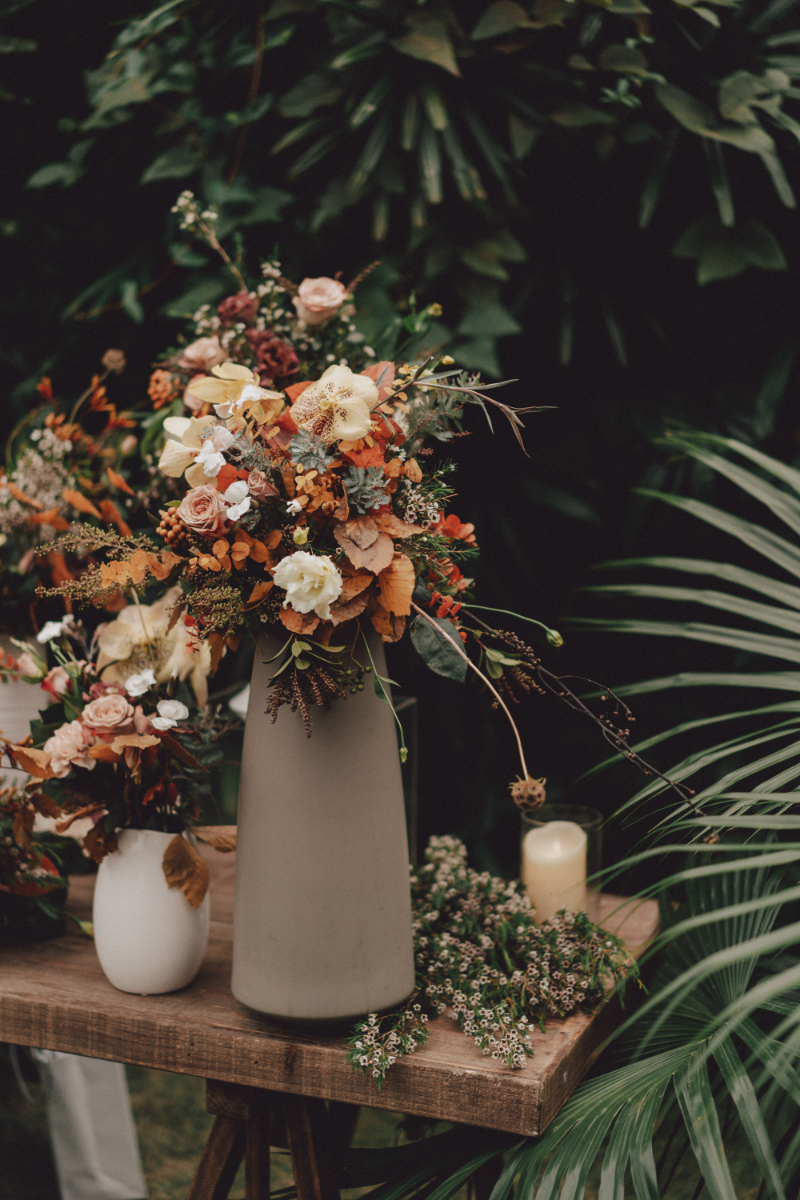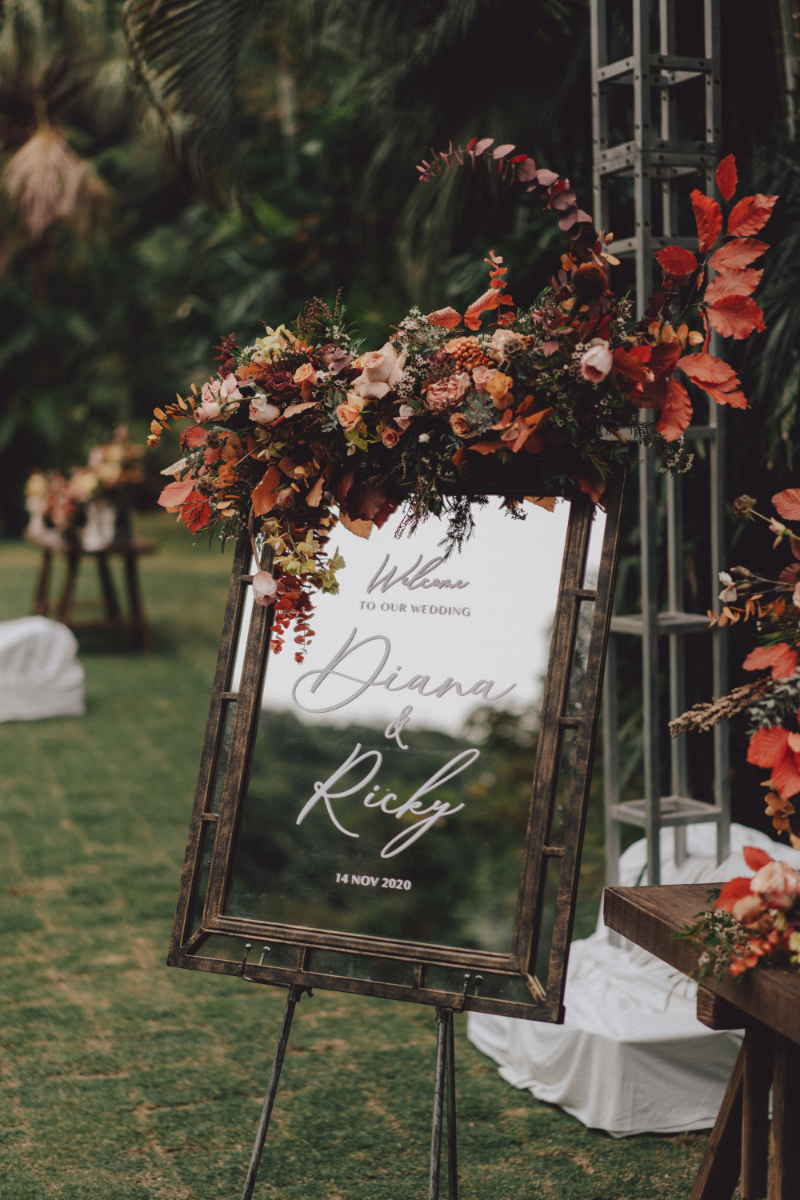 [From: A Stunning Garden Wedding with An Elaborate Cross as The Backdrop / Photos: Moonbird Production]
(8) Who would love to wed in a gazebo?  In this garden wedding, the couple stood right under a beautiful all-white gazebo with falling flowers in blush and white. This romantic display tops the charts, don't you think?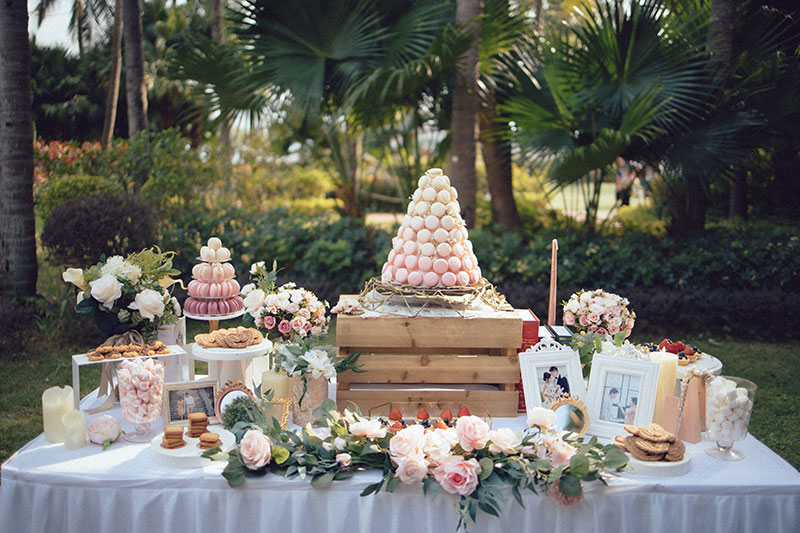 [From: An Elegantly Decorated Wedding Celebration at Hong Kong Gold Coast Hotel / Photos:  Patrick Photography]
(9) Here's another dreamy wedding in a warm color palette. It's the perfect mix of rust and terracotta combined with unique elements including pampas grass, minimalist table vases, and romantic calligraphy.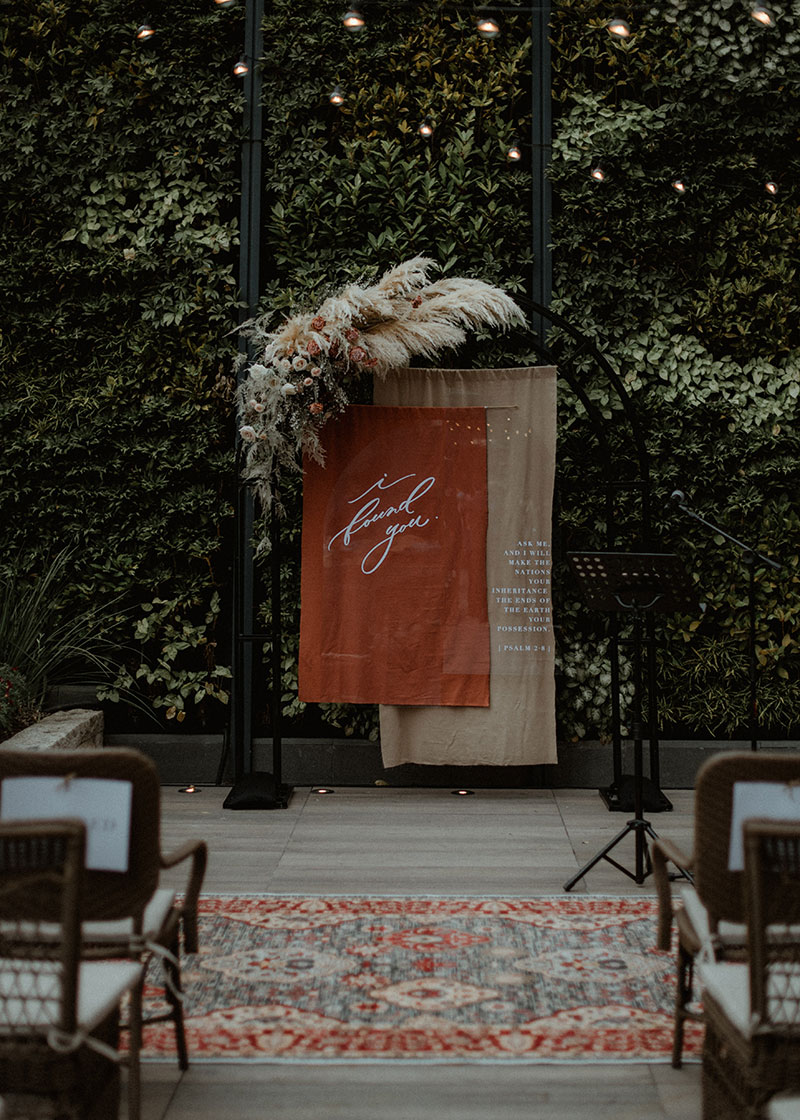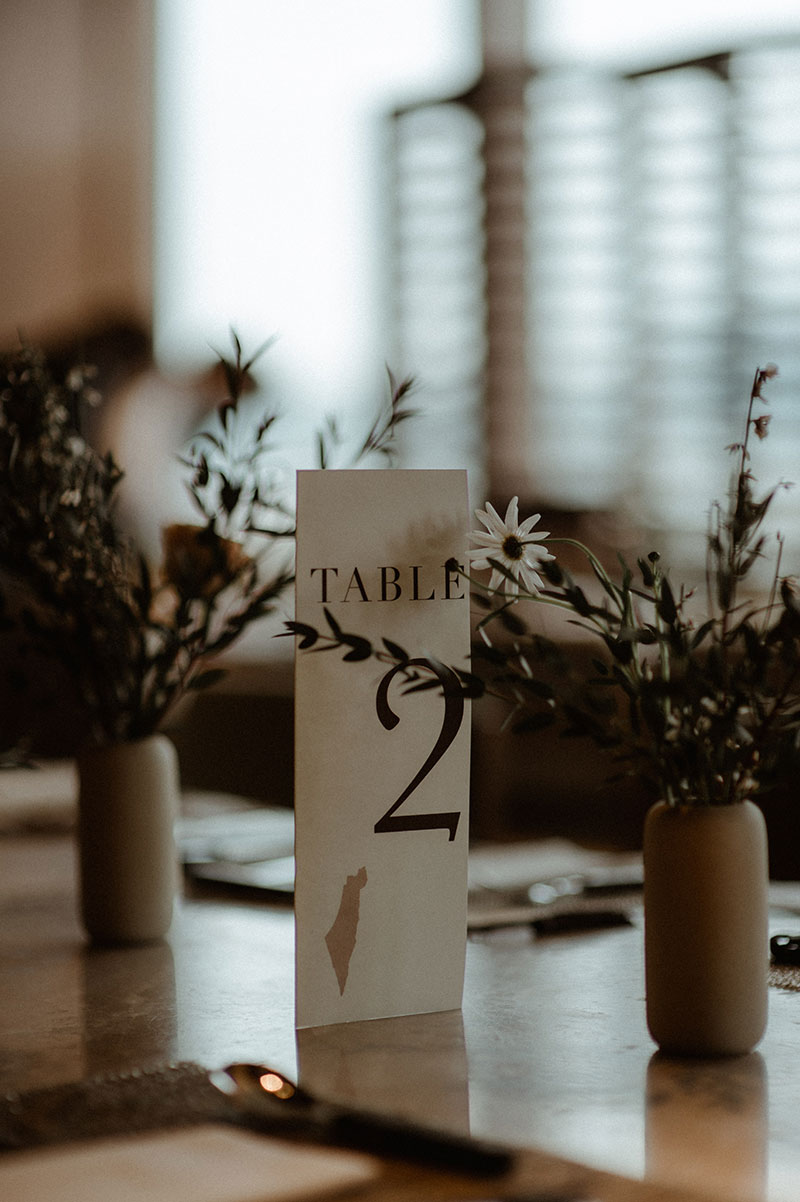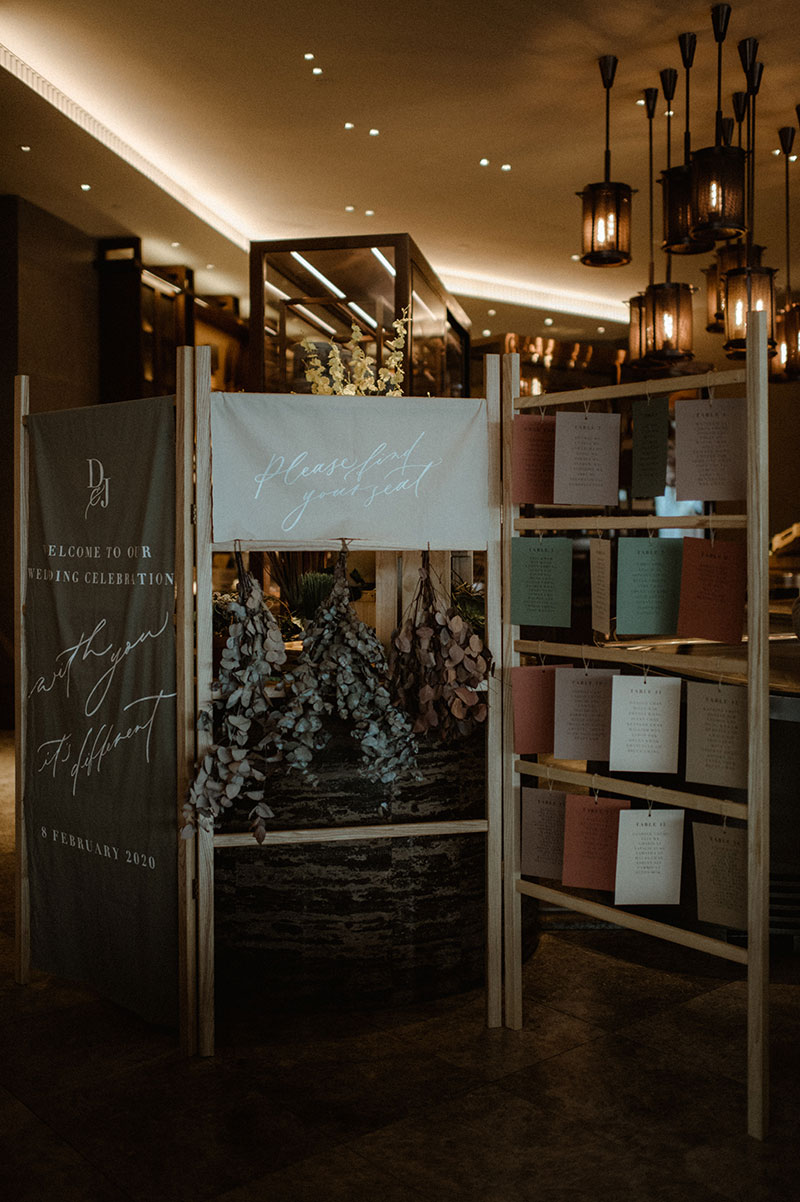 [From: A Rustic Garden Wedding in a Warm Inviting Palette / Photos: GOOD DAY Photography]
(10) Here's another garden wedding featuring a gazebo. However in contrast to the previous wedding, the couple kept the decorations simple. They decorated the gazebo's frame with crawling vines and sparse pastel pink flowers. The result is a simply sweet wedding with just the right amount of femininity!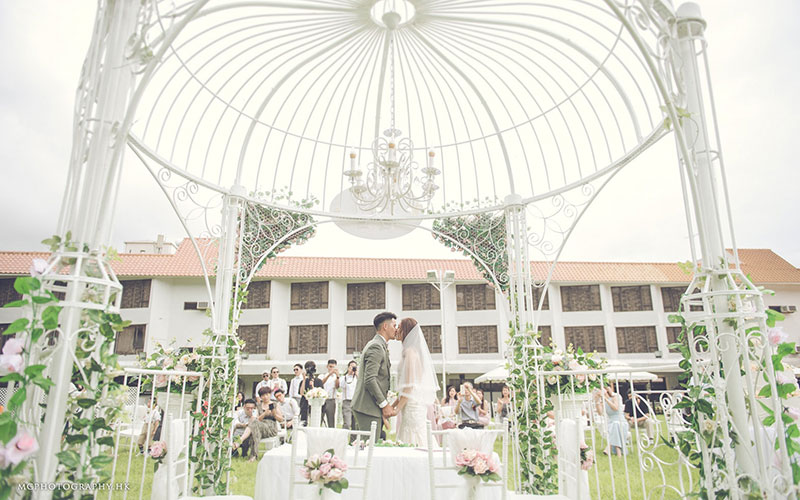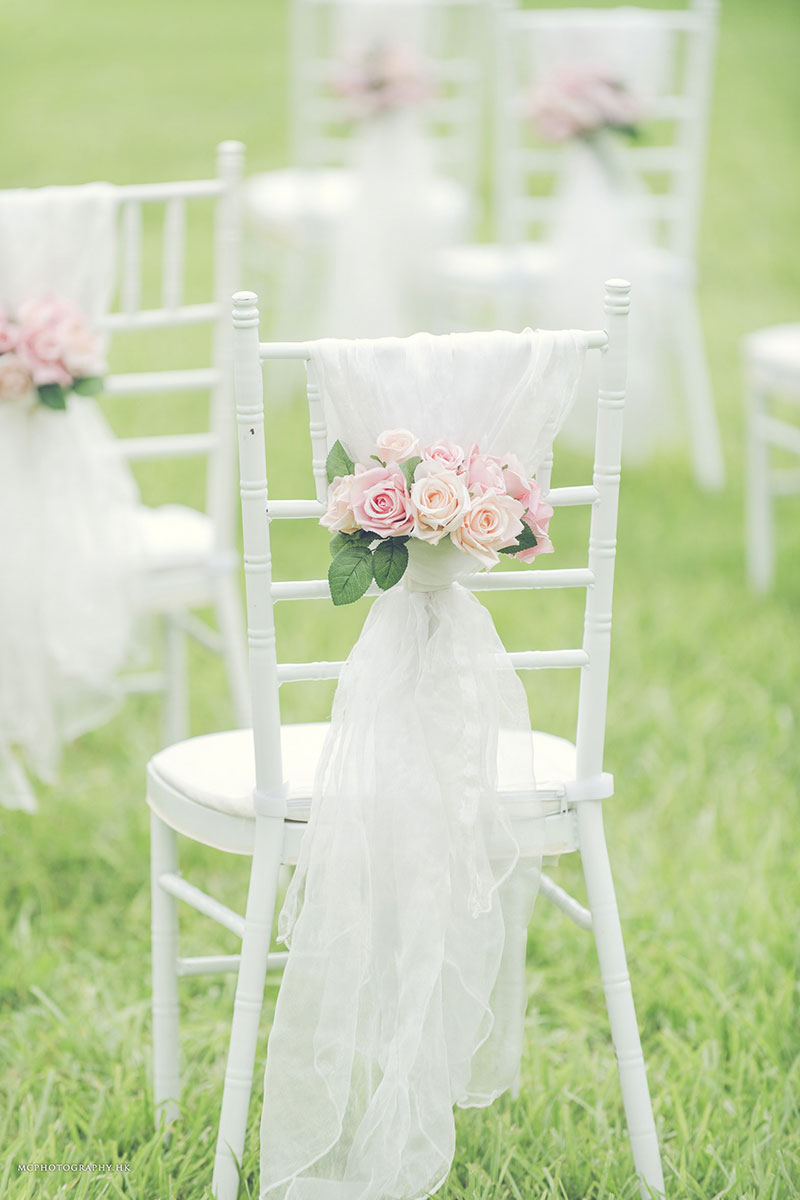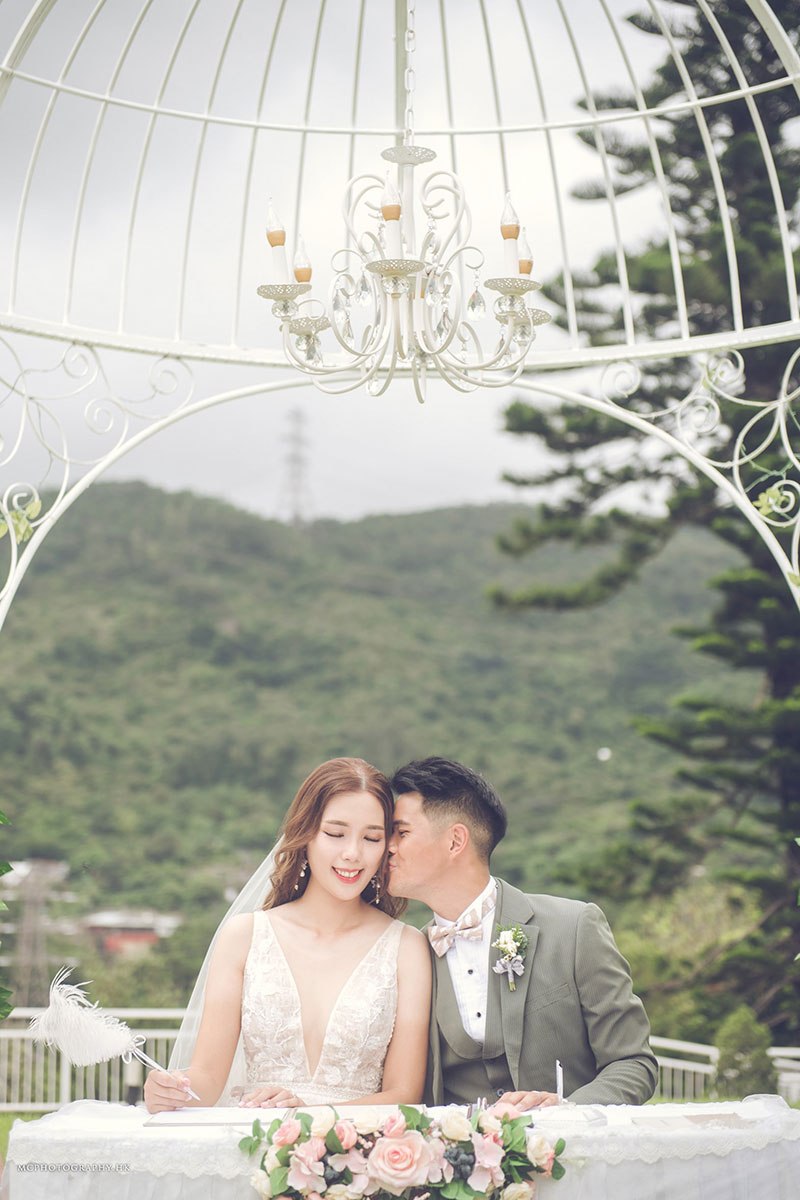 [From: Facing COVID-19 is Just The Beginning of The Many Challenges We Will Overcome Together, Says This Couple / Photos: MC Photography]