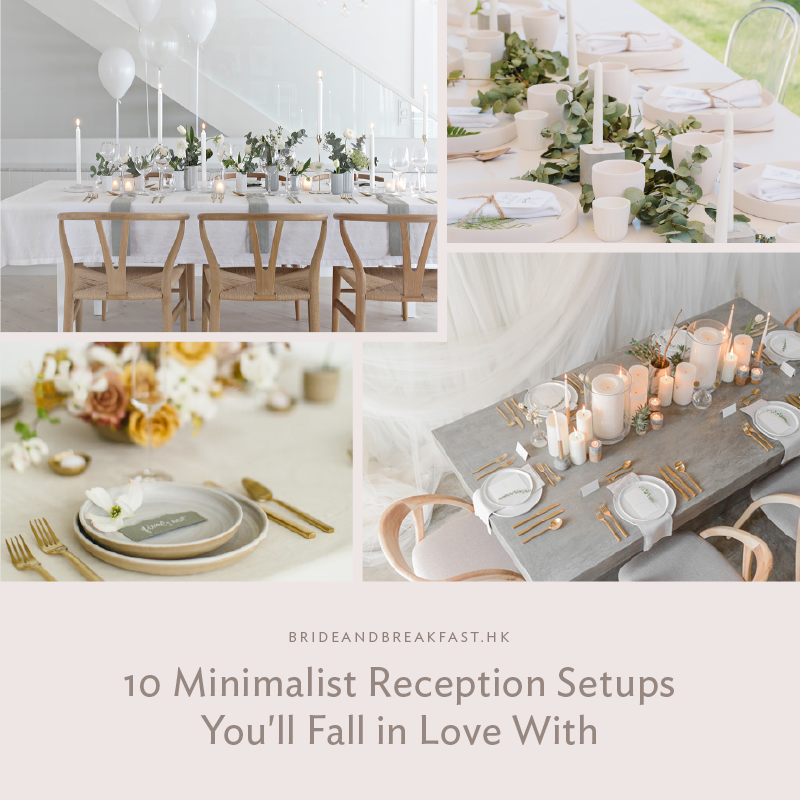 When it comes to minimalism in weddings, you can assure you will have our undivided attention! We love to see the sheer elegance of minimalist weddings and how less can be more when details are put together mindfully. Today, we decided to share with you some beautiful minimalist reception setups and themes that we're sure you'll fall in love with–we did instantly! Take as much inspiration as you want because we have ten minimalist themes for you to ogle at. Enjoy.
(1) Muted Rose, Sage, and Ivory
Elegant with a lux touch to it, this theme exudes subtle extravagance and looks so, so classy as well! It will work too whether you will be having an indoor or outdoor wedding celebration.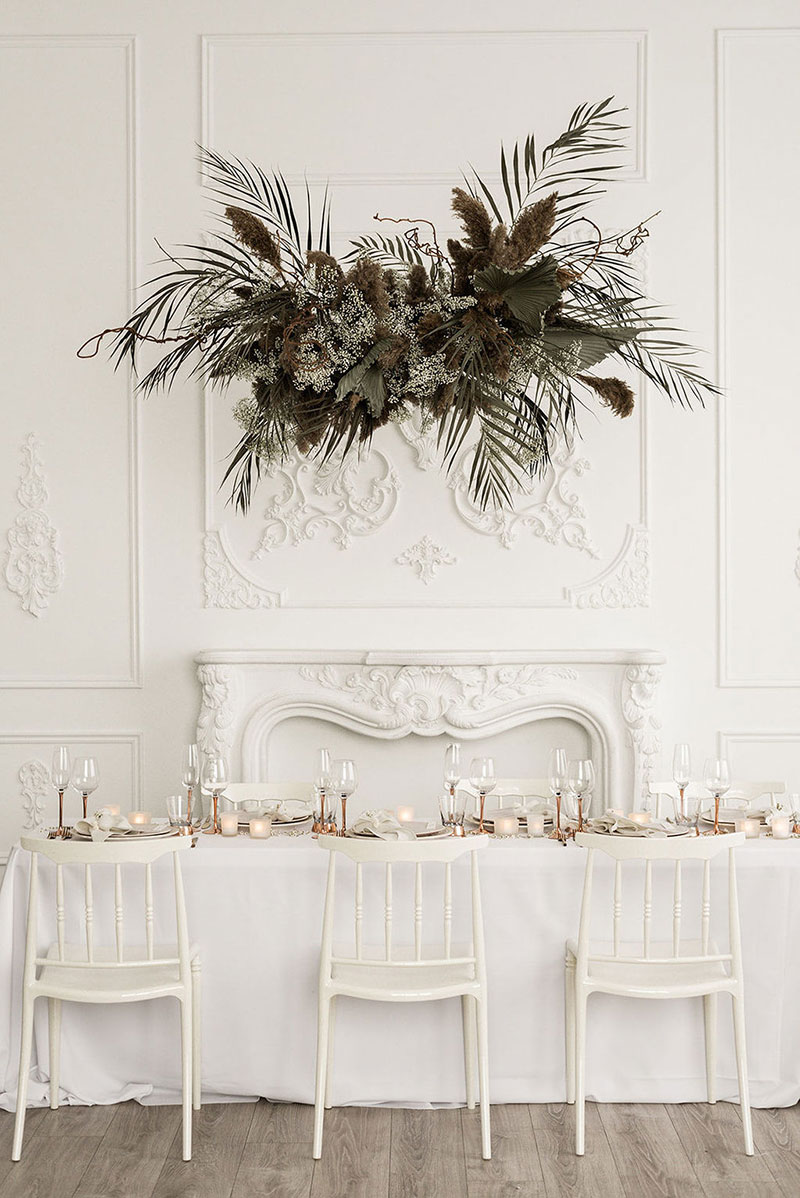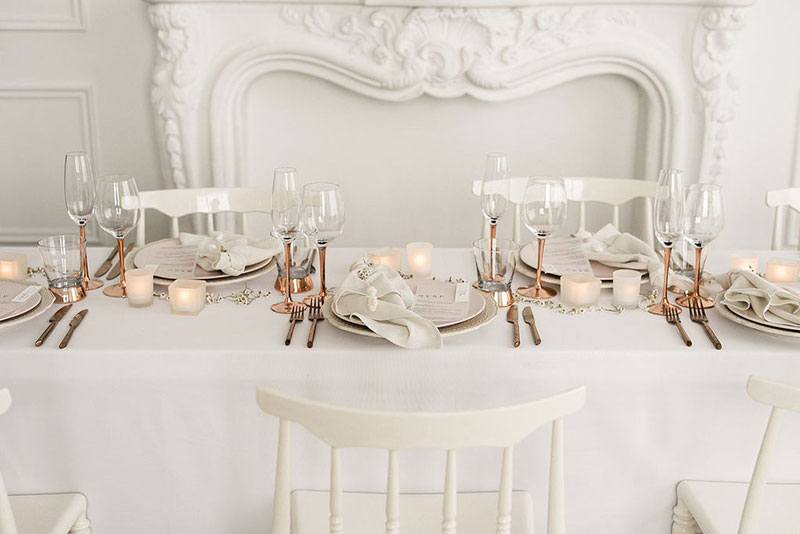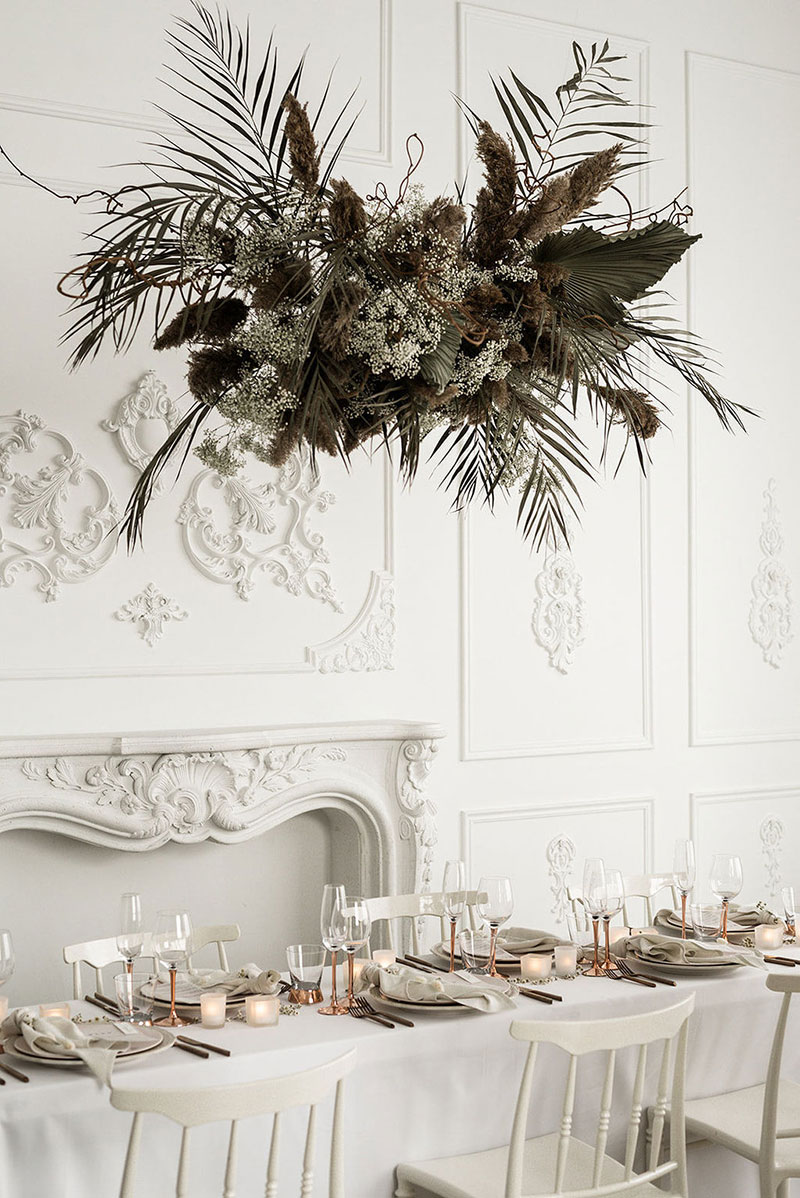 [Photos: Alix Gould]
(2) Japanese Terracotta and Warm Rose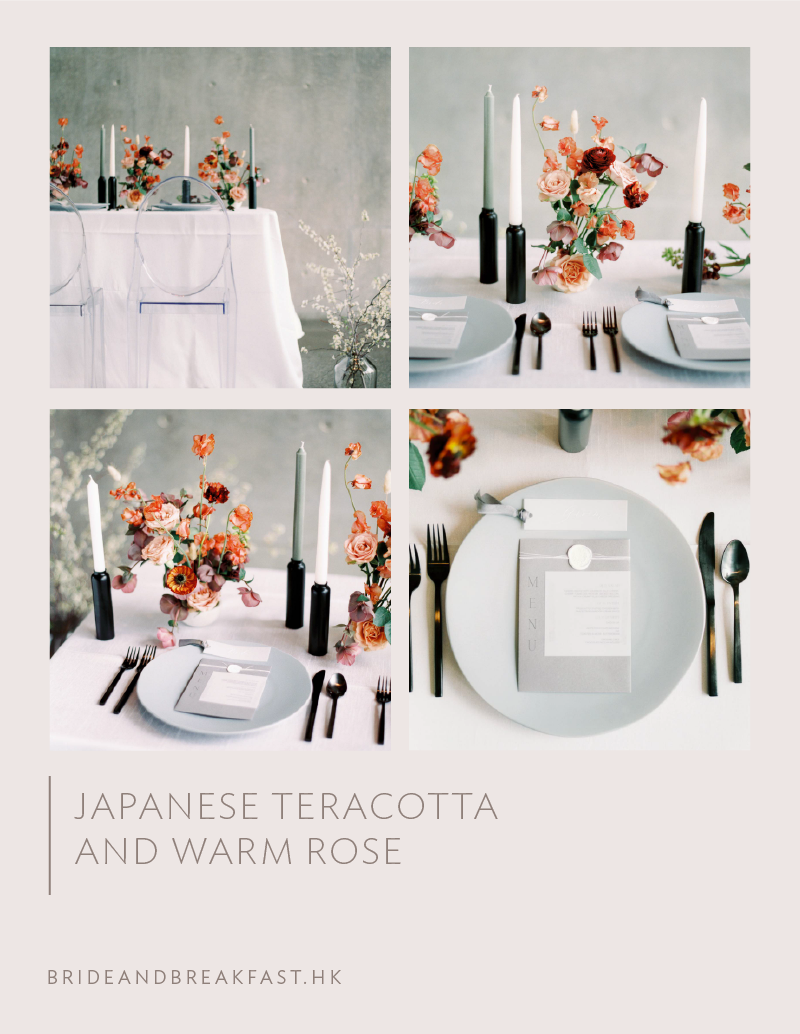 This theme is still predominantly neutral but comes with that pop of color! If you're looking for a stylish execution of warm tones for an autumn wedding, this is it!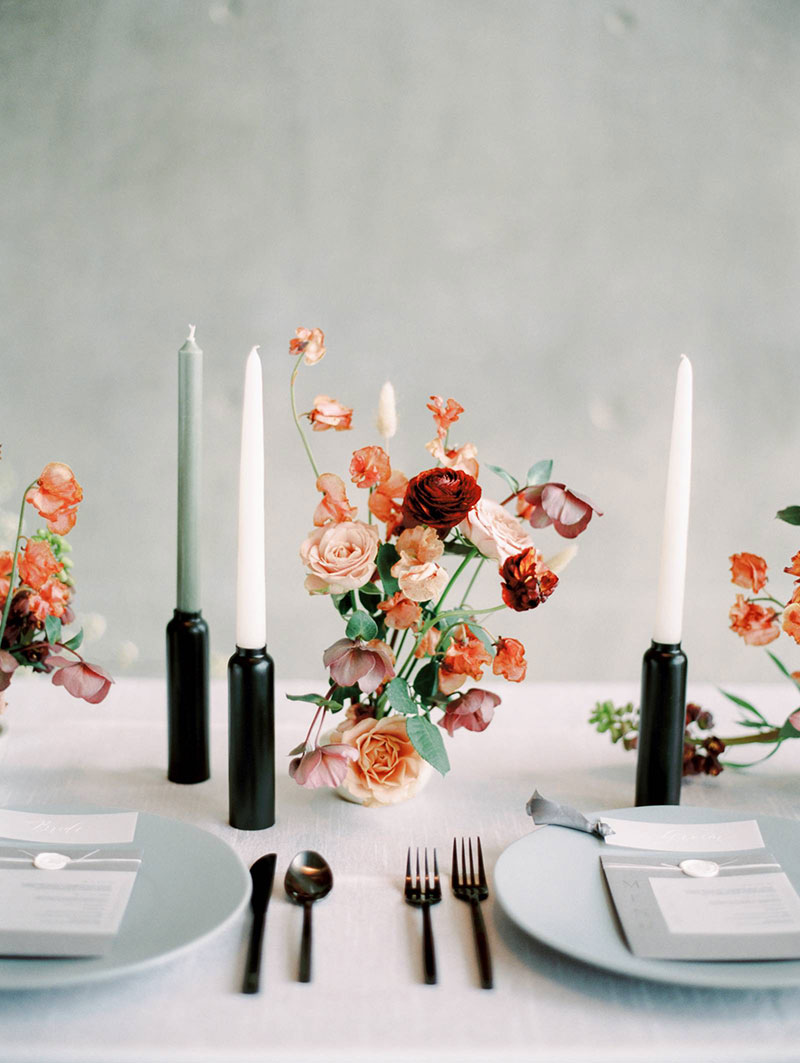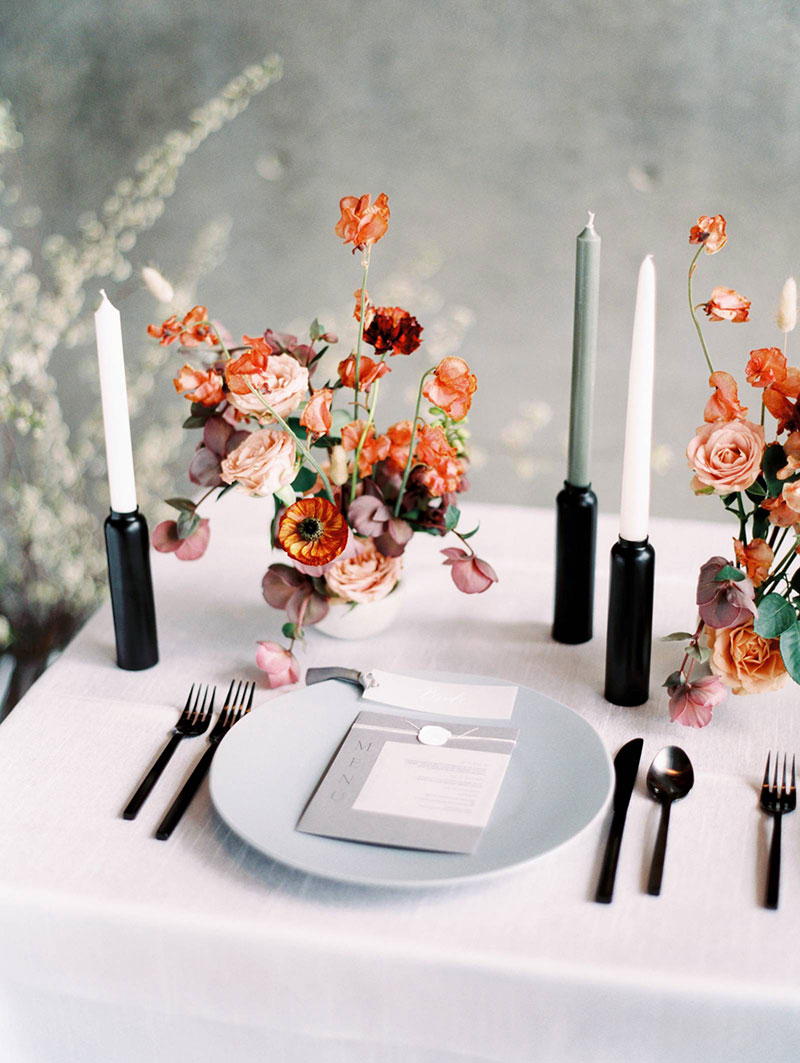 [Photos: Allen Tsai]
(3) Sophisticated Monochromatic Accents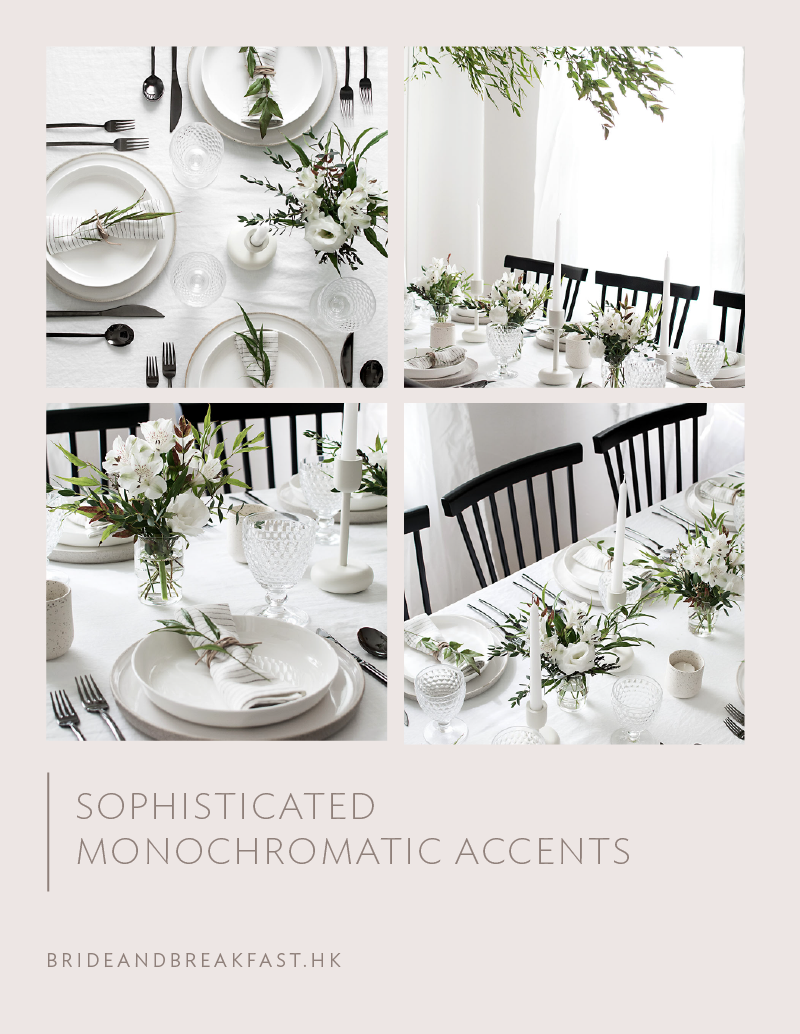 All-white venues that have their own character are stunning blank canvasses to work with. And for that minimalist vibe, you can definitely pull of this sophisticated monochromatic look on your all-white venue of choice!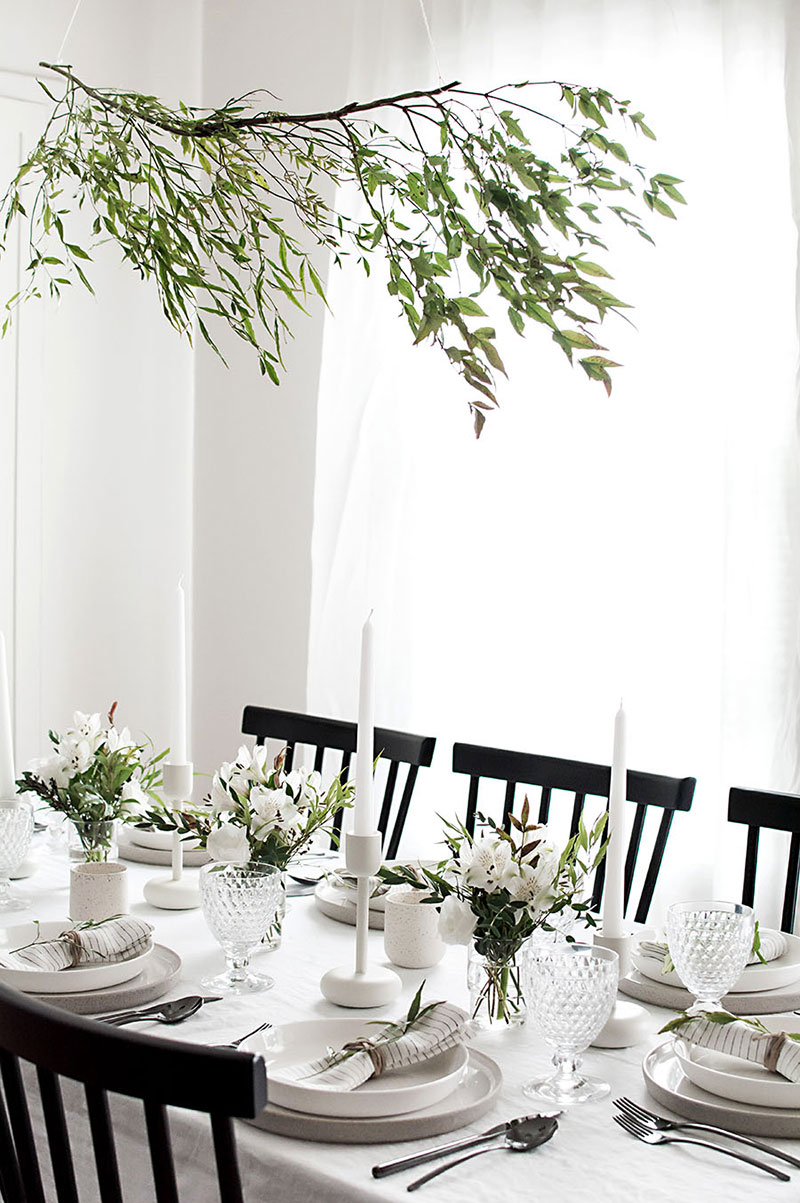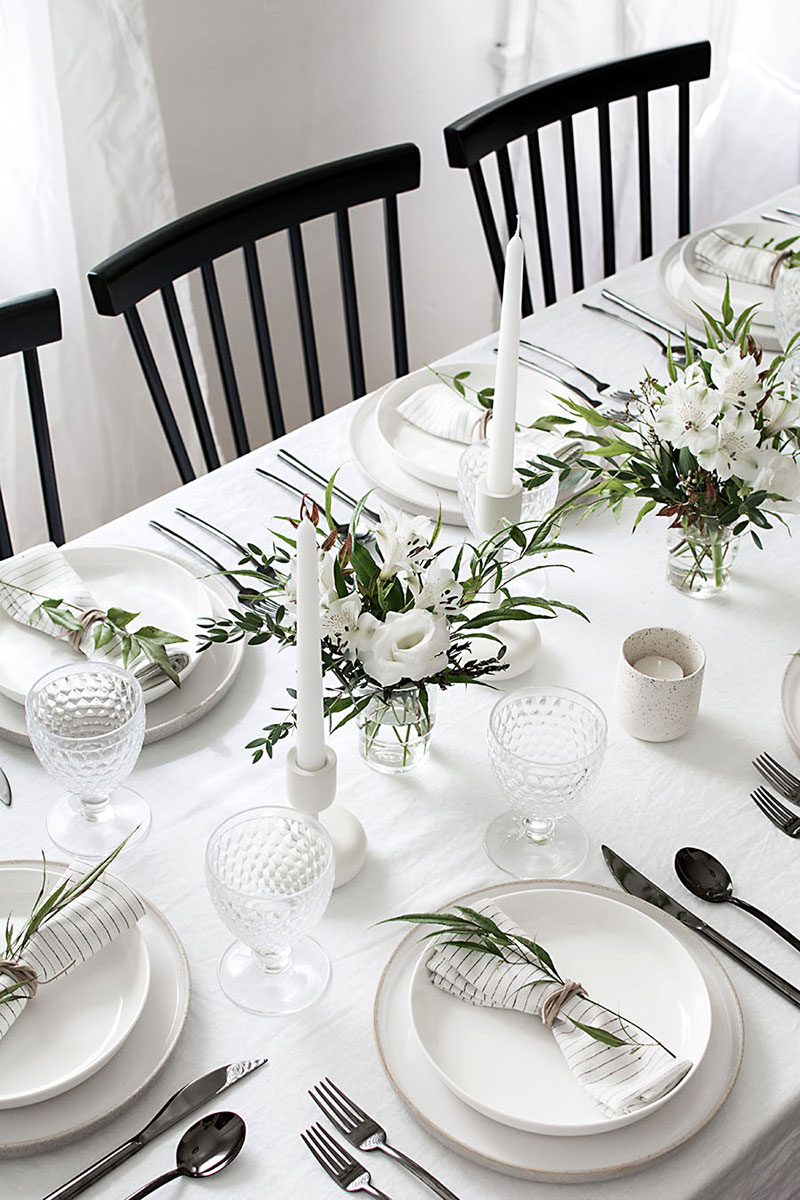 [Photos: Allmodern]
(4) Understated Slate, Bronze, and Alabaster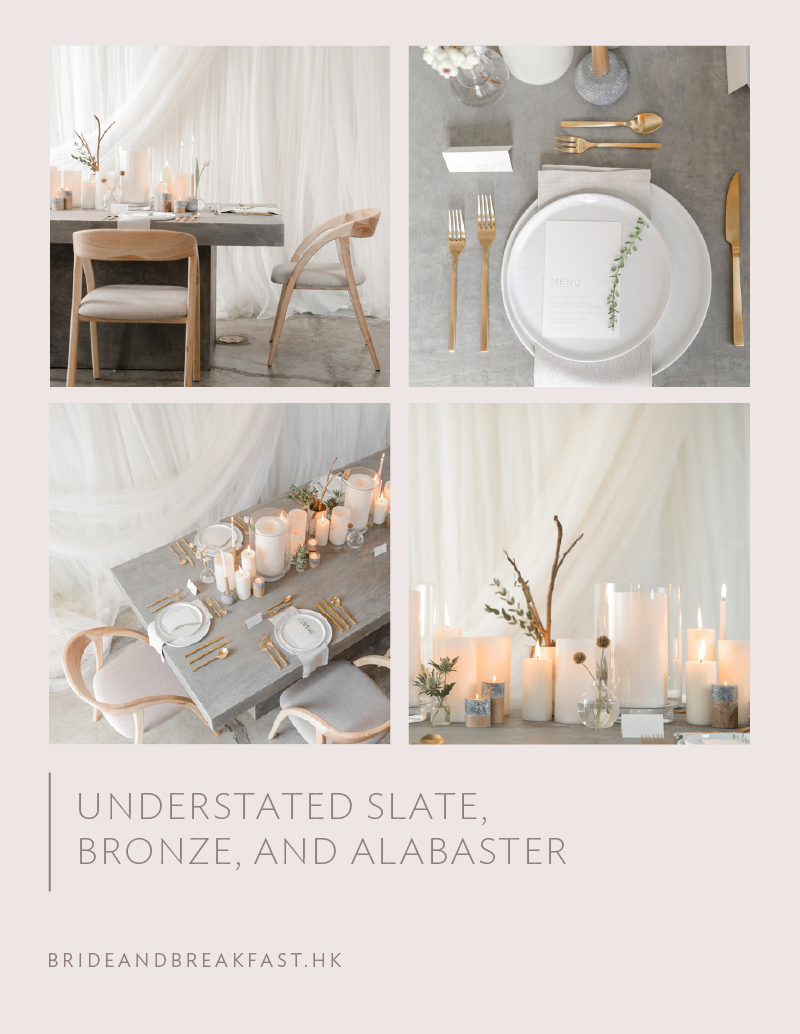 Now doesn't this theme look extra tasteful? There's definitely a unique charm that comes with these muted, neutral tones. White drapery and candles also work wonders with this!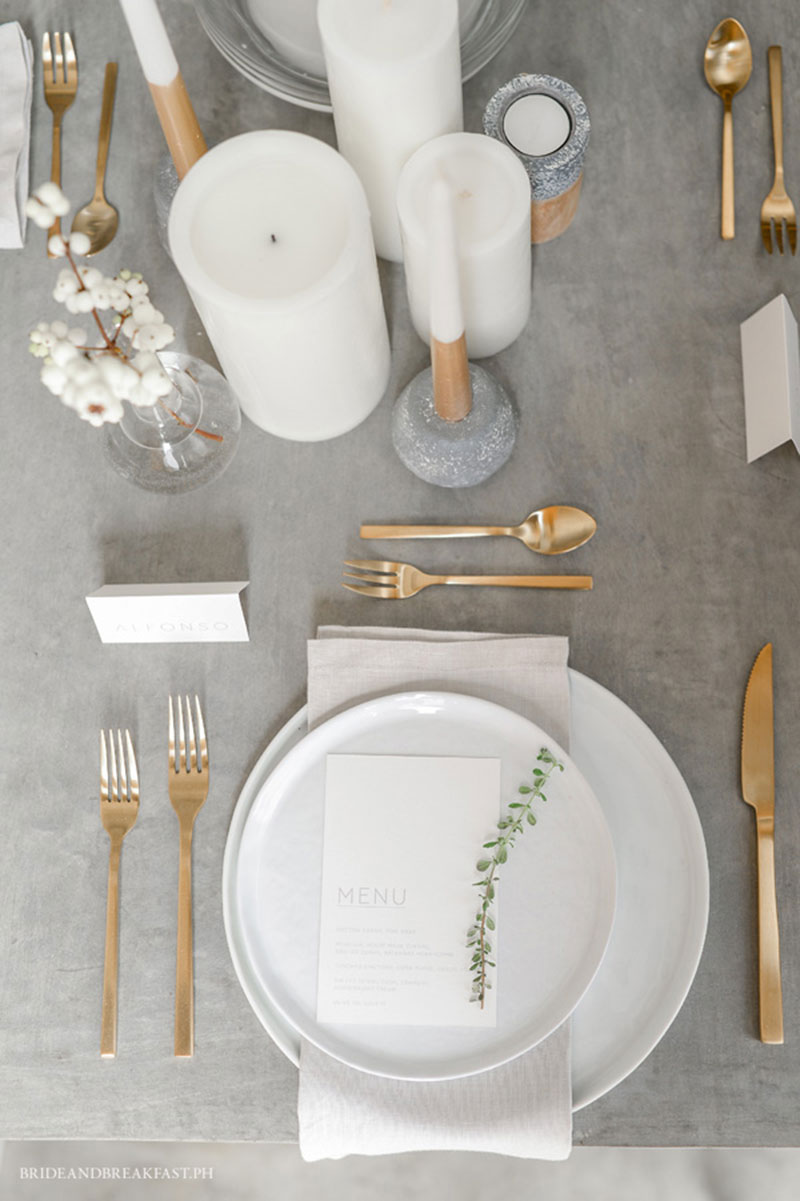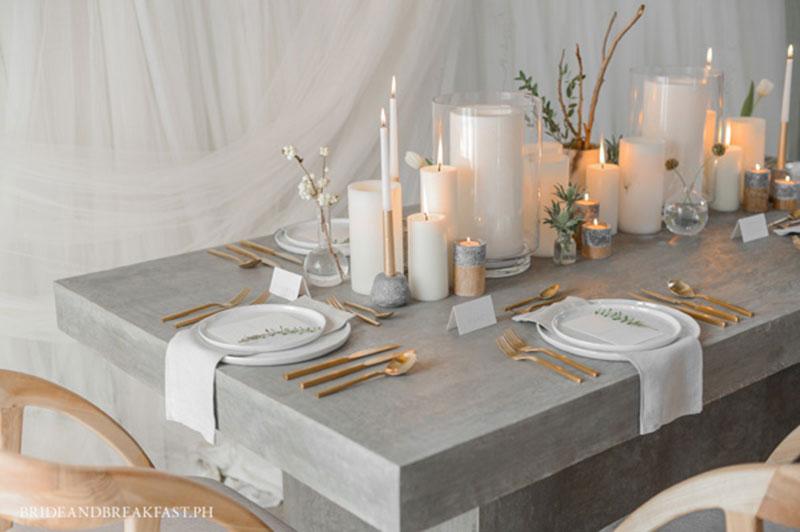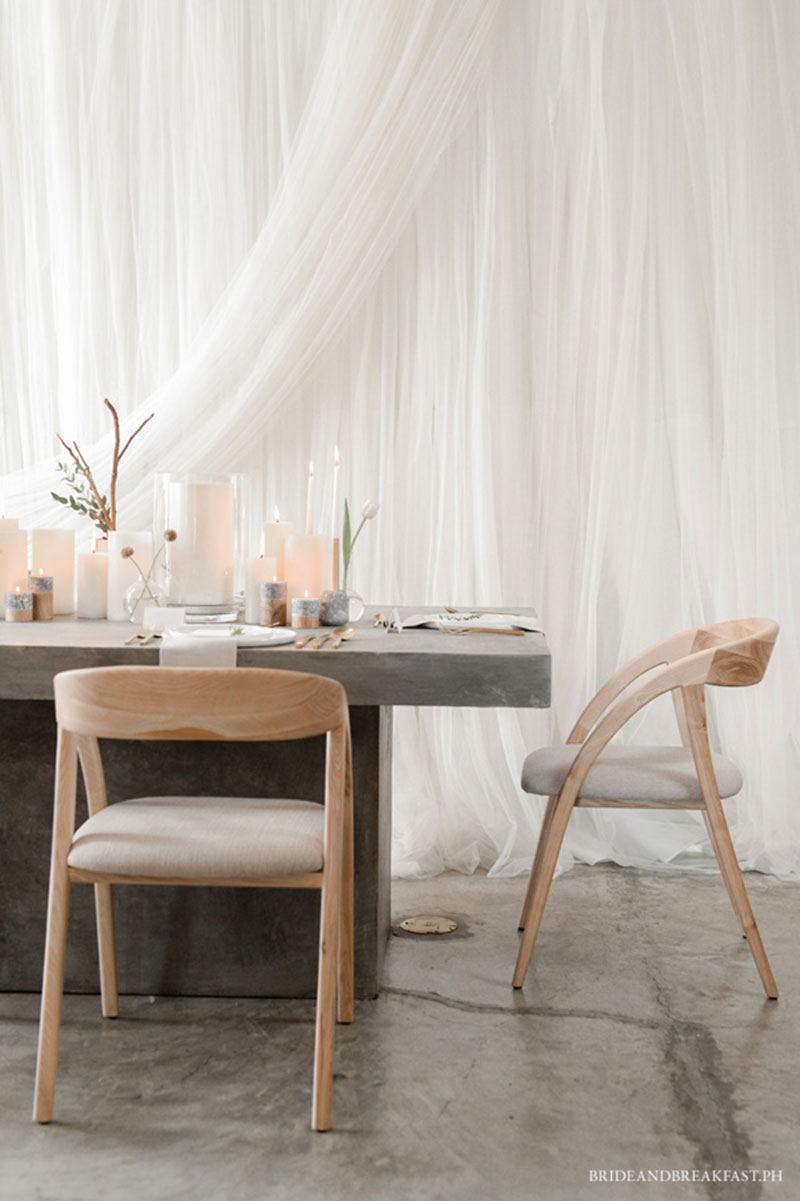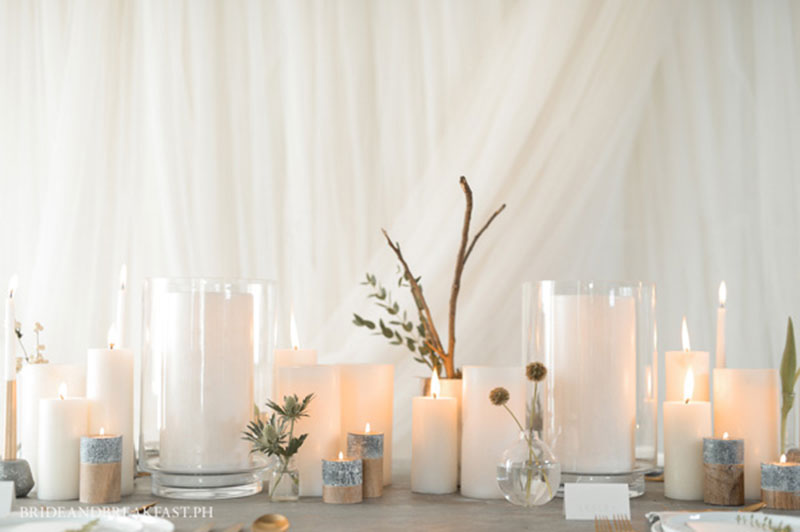 [Photos: Jaja Samaniego]
(5) Simple Ceramics and Spring Flowers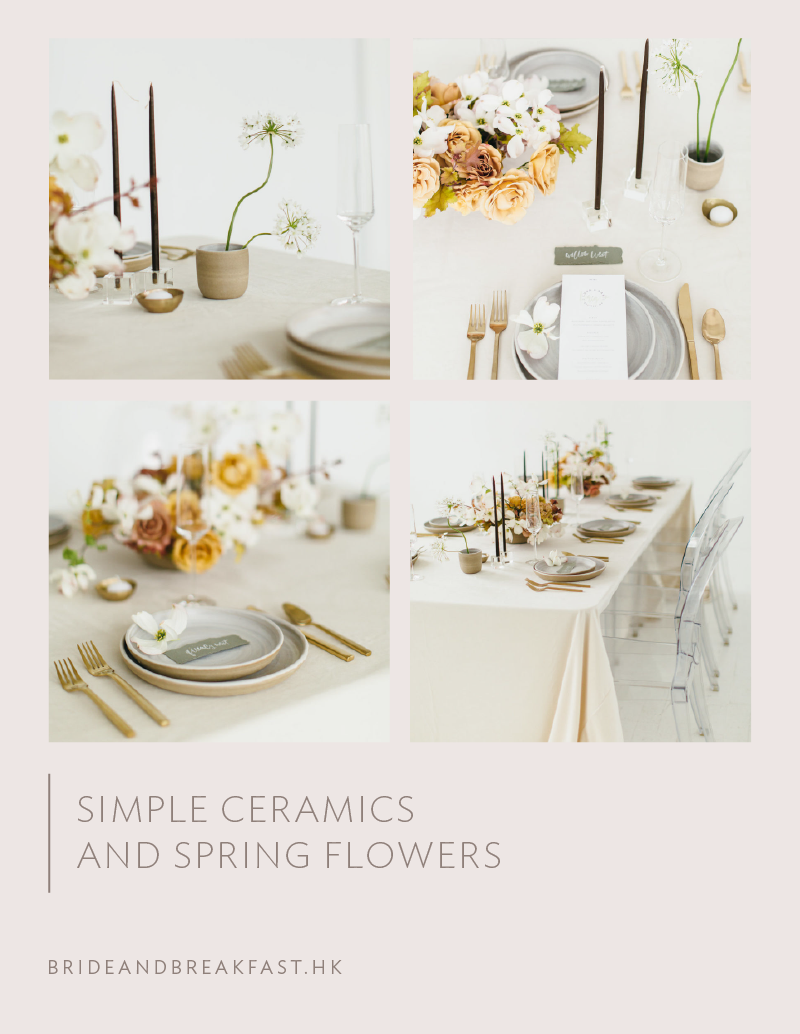 Are you looking for an approachable vibe for your wedding–something relaxed and welcoming–yet still chic? Try this pairing of spring flowers and ceramics. It has an earthy and refreshing feel to it.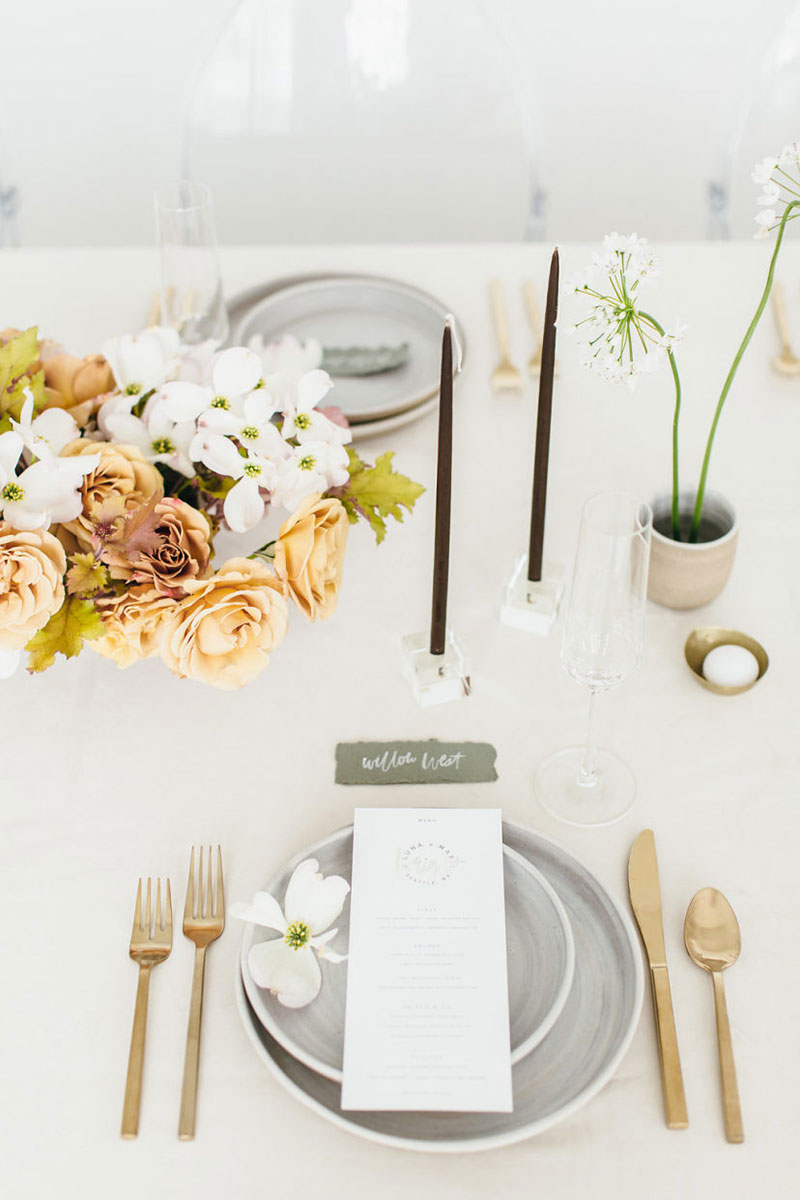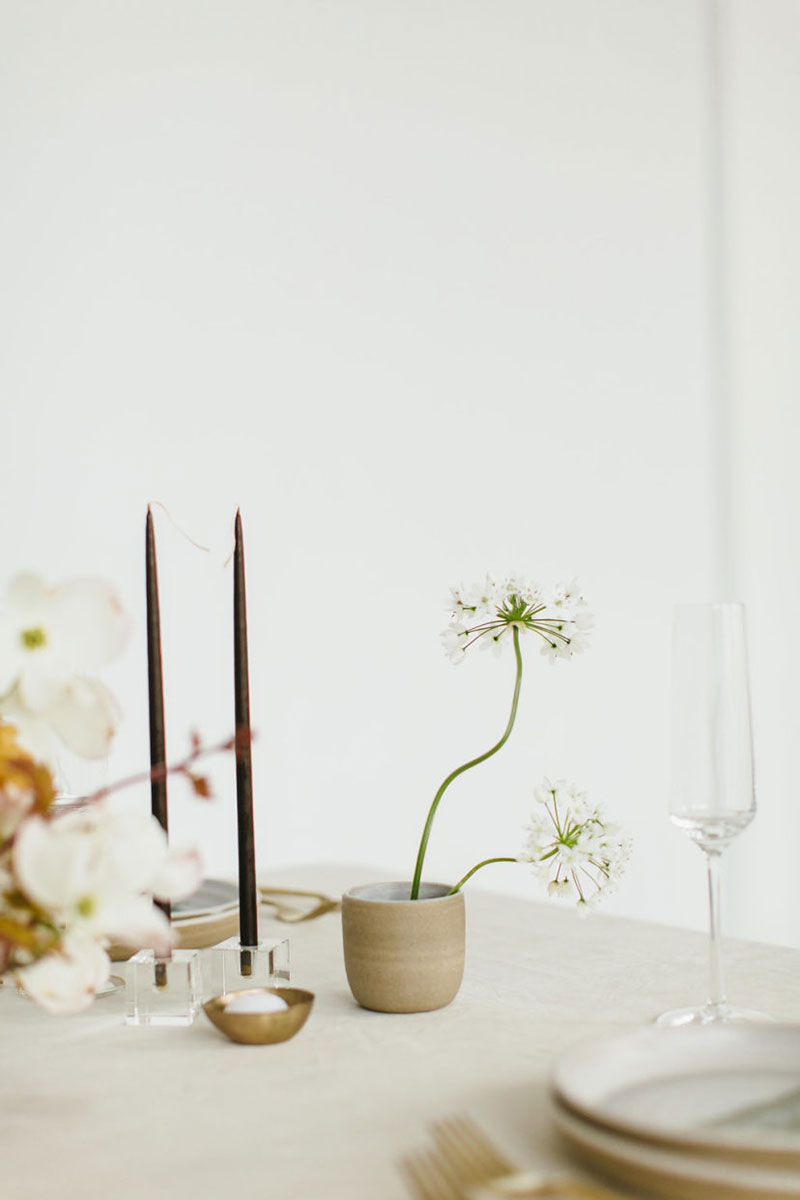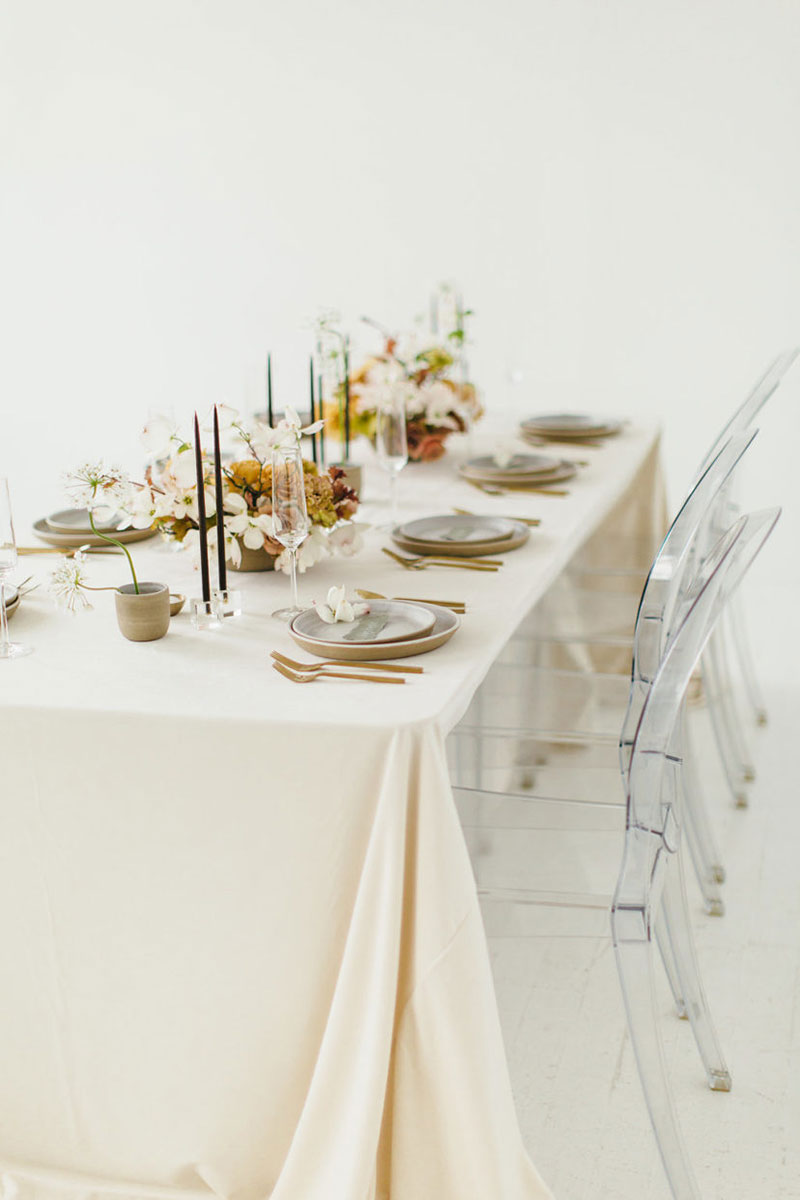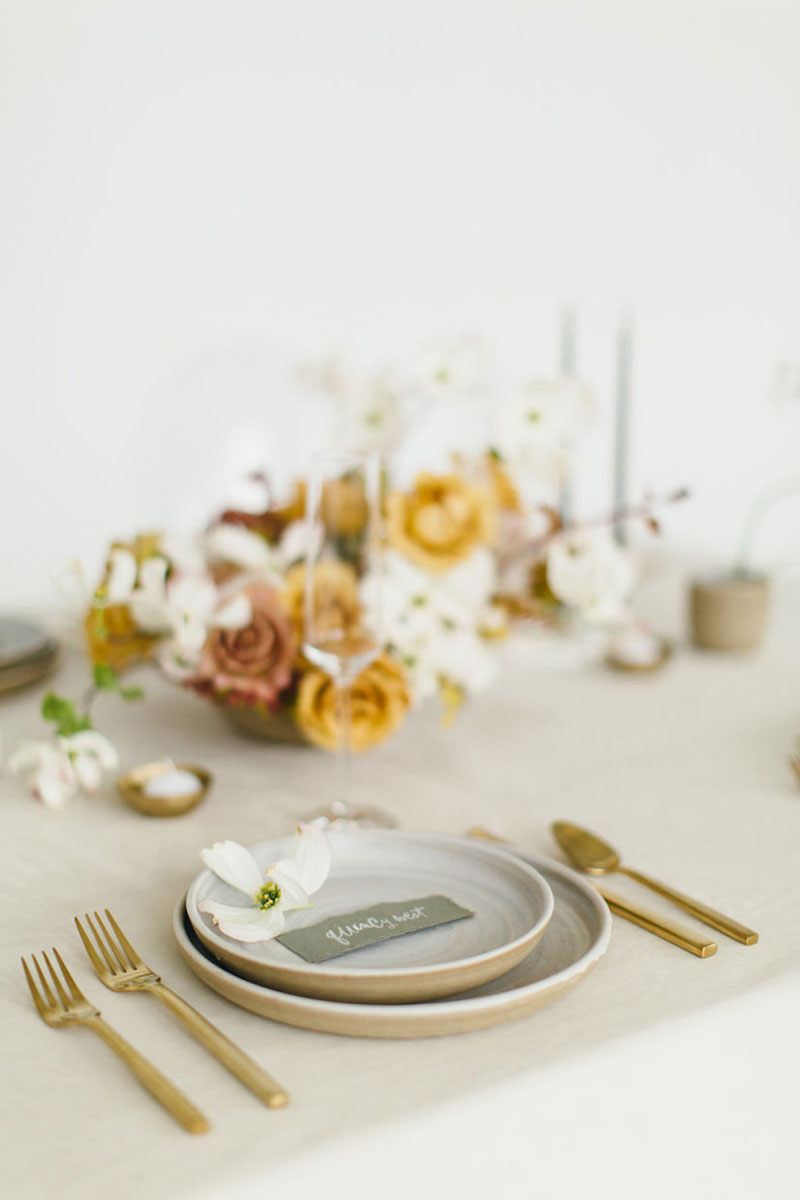 [Photos: Lora Grady]
(6) White, Rose, and Lavender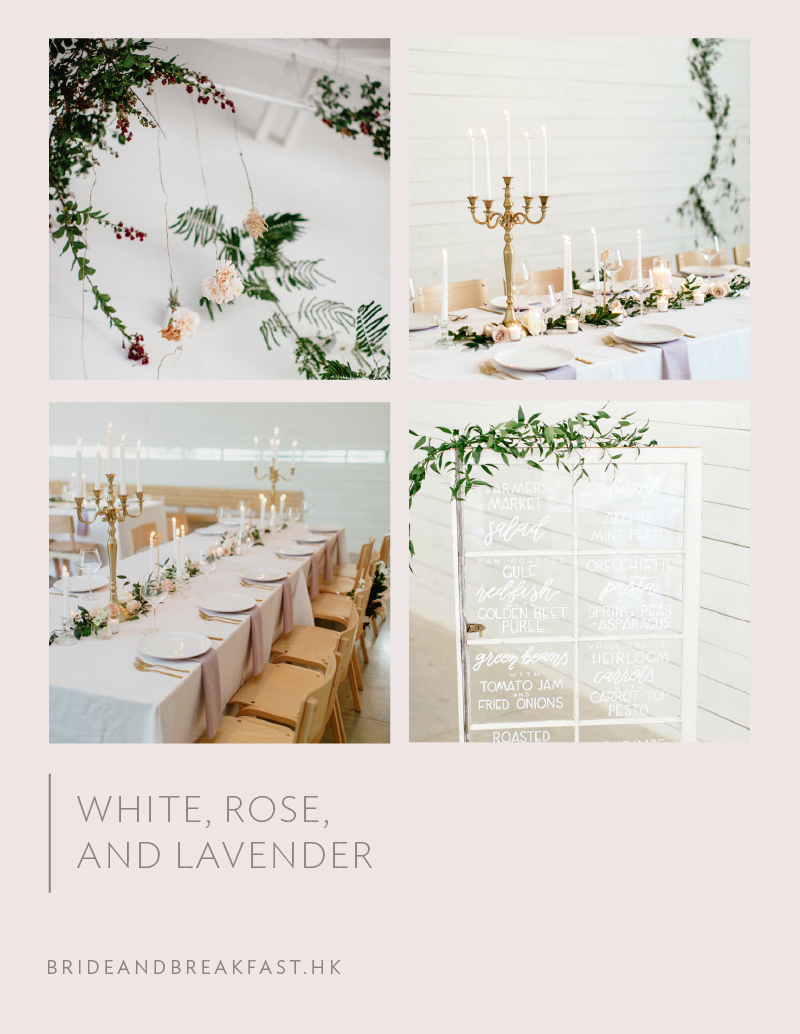 Pastels are definitely a favorite among brides. But have you ever considered putting together white, rose, and lavender? Clearly, this genius idea is utterly romantic!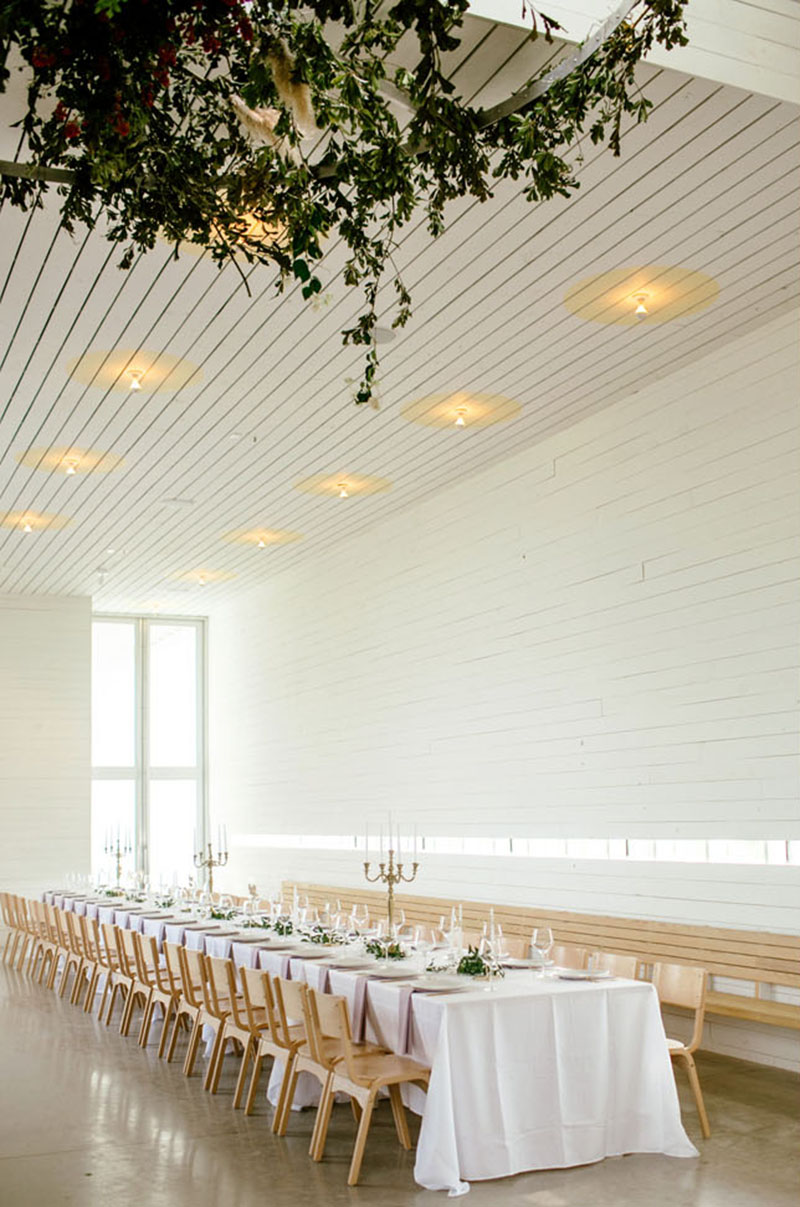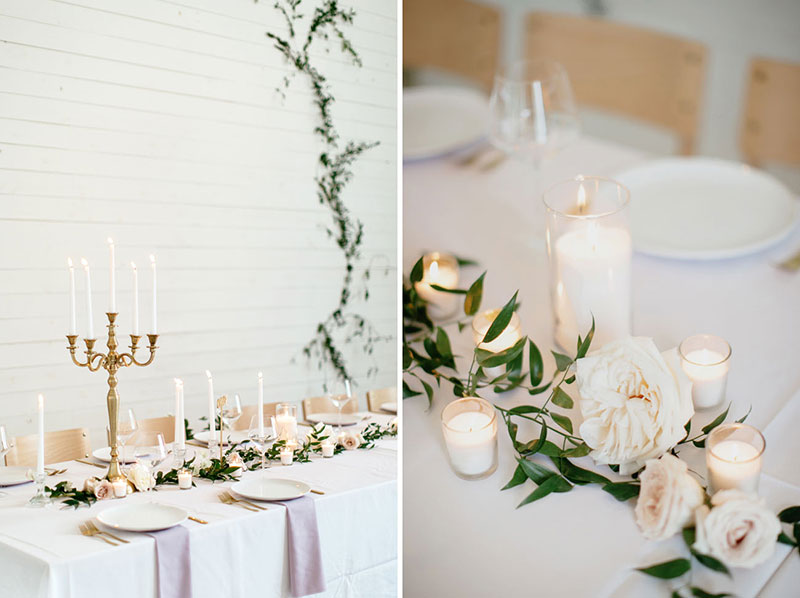 [Photos: Love is a Big Deal]
(7) Contemporary Copper and Ceramics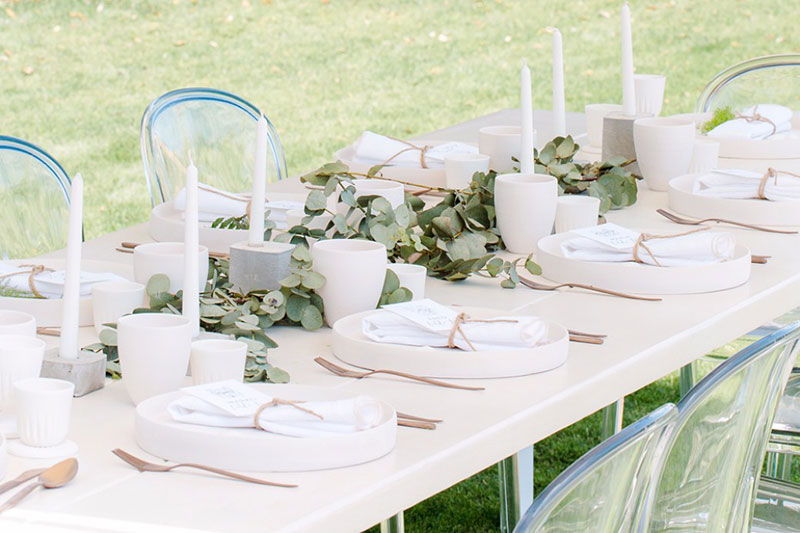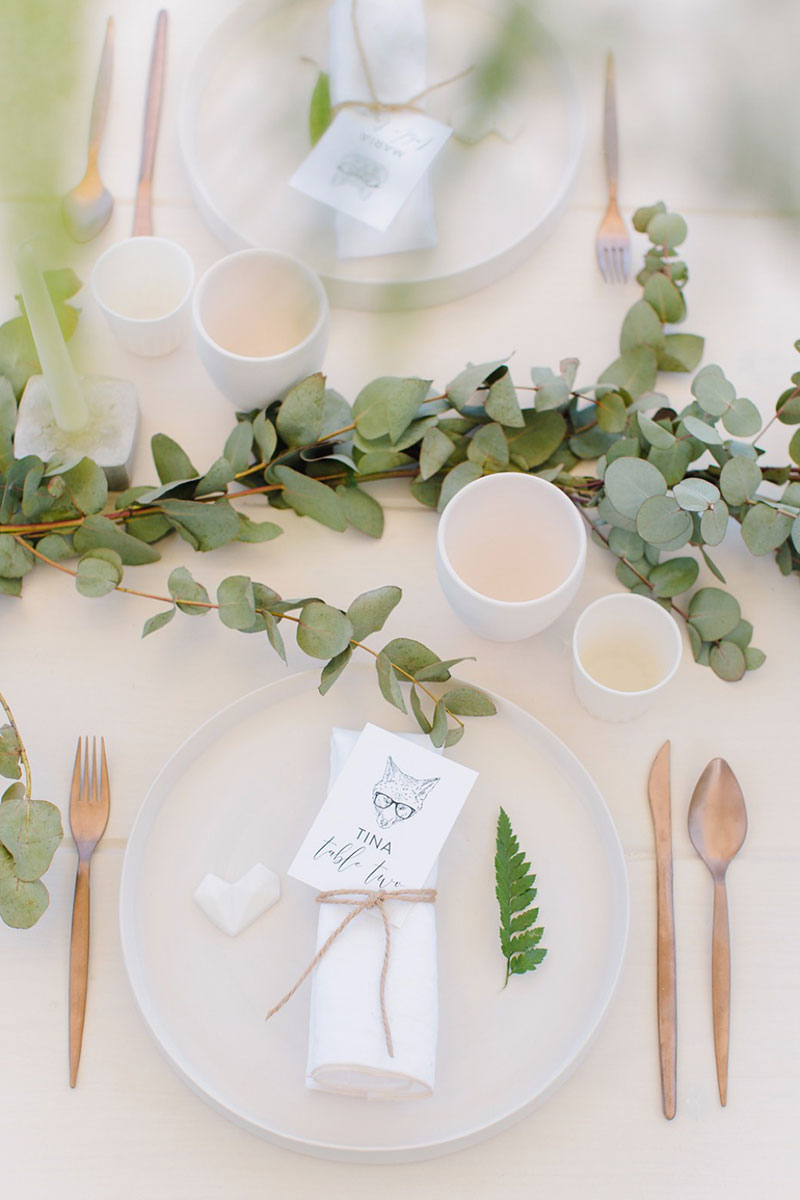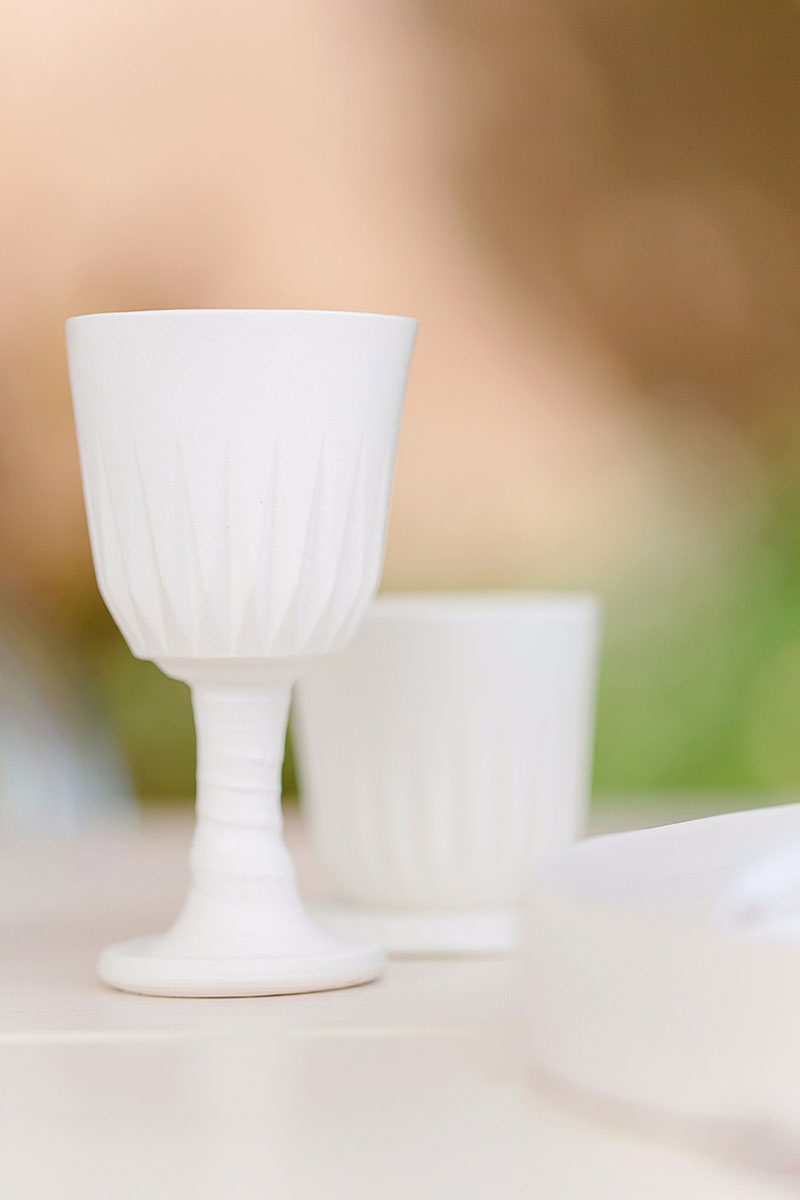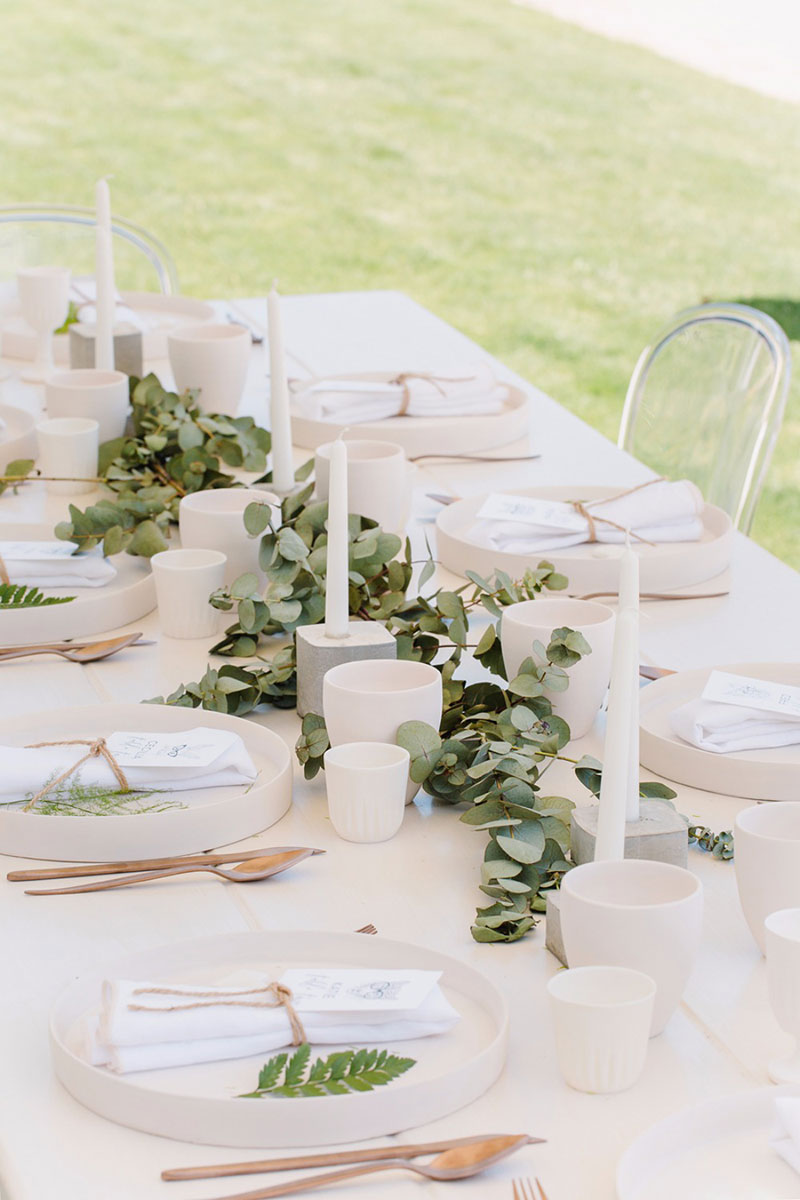 [Photo: Penelope Photos]
We're fans of copper and we're just about as crazy about ceramics. This simple combination of whites, creams, and copper is just about as pretty as can be. It's also a splendid palette for an outdoor garden wedding.
(8) White Winterscape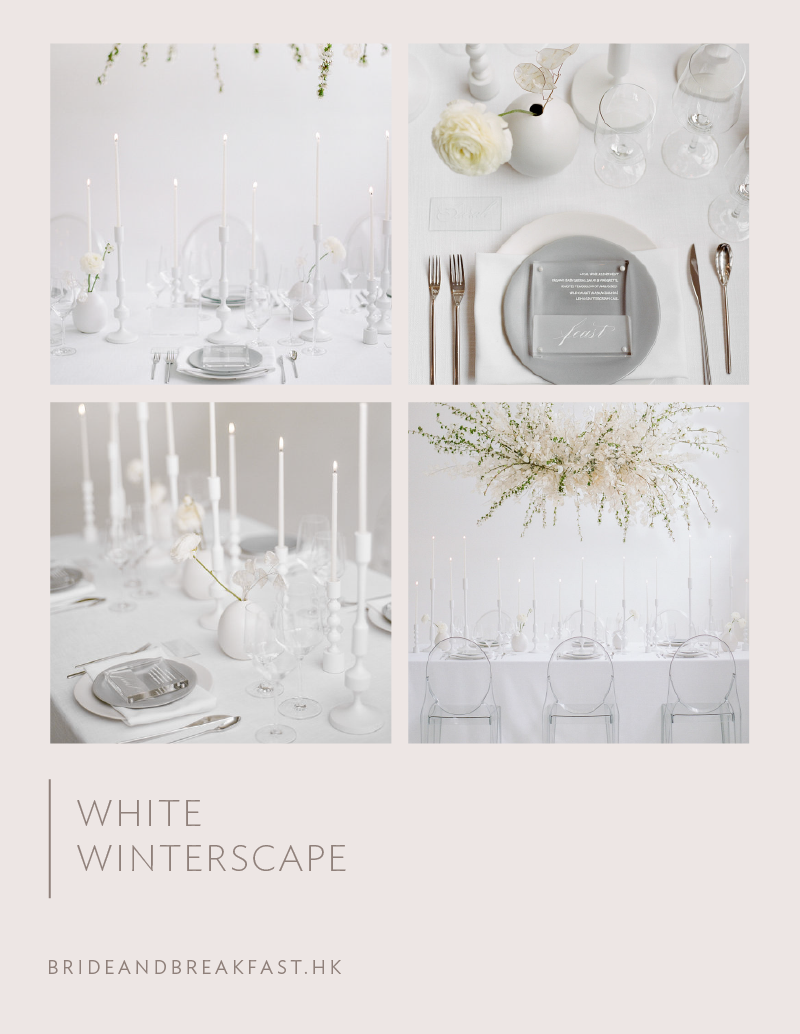 How about an all-white wedding? This delicate winter-like theme will truly add some magic to your wedding. Towering candles, wisps of white flowers, and ghost chairs–everything is as enchanting as can be!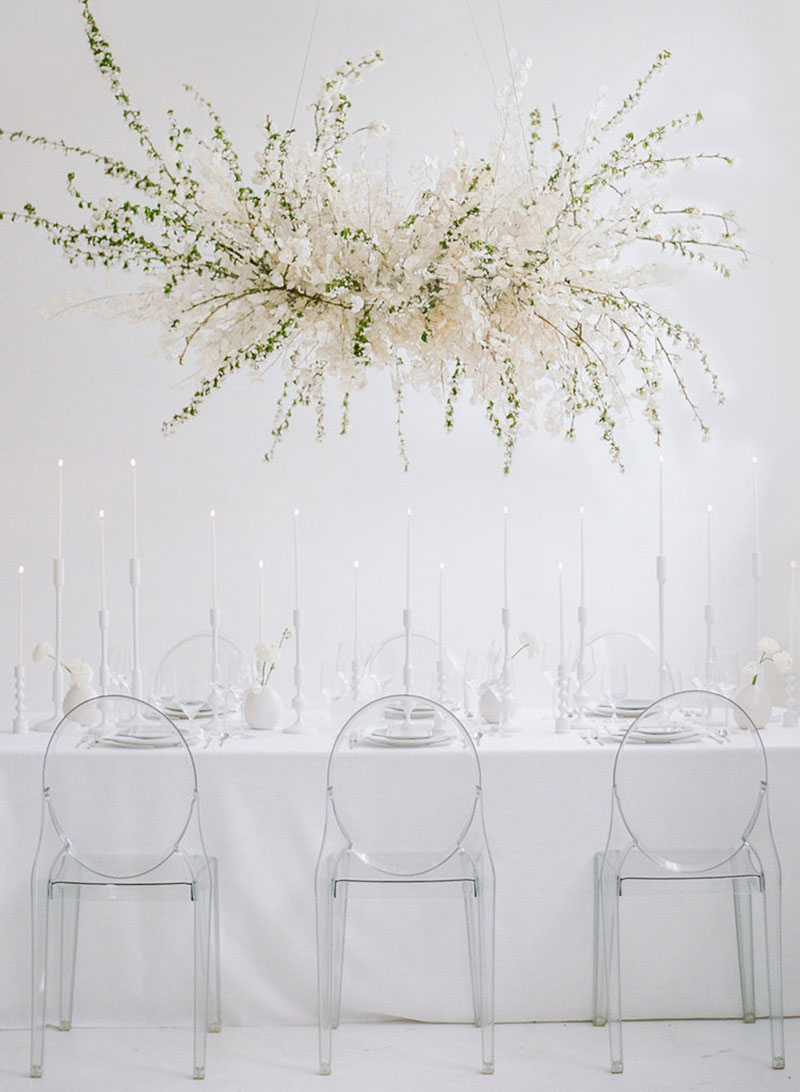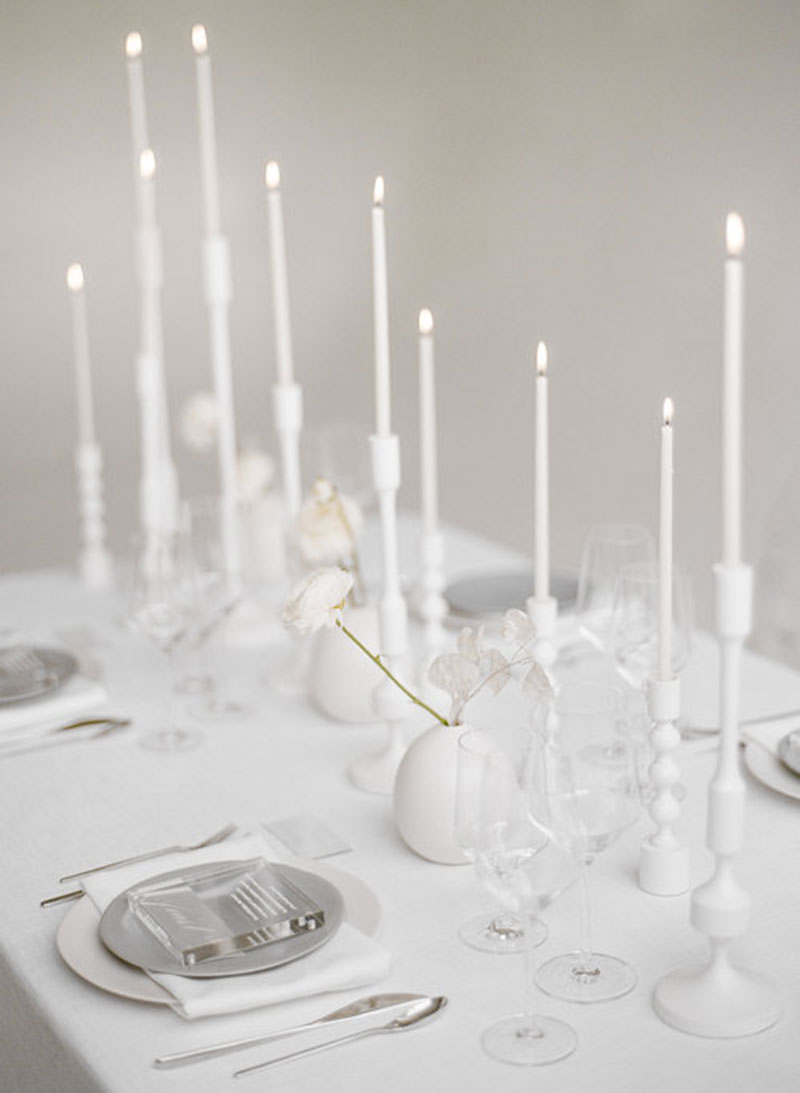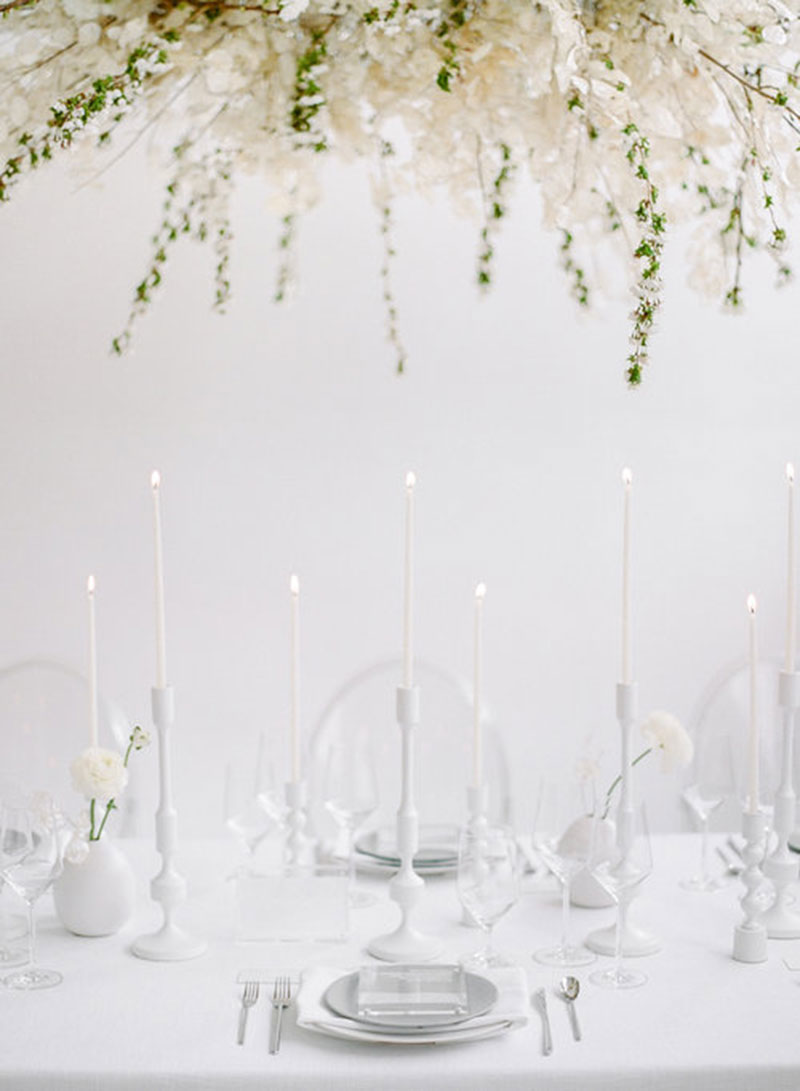 [Photos: Rebecca Yale]
(9) Classy Candles and Concrete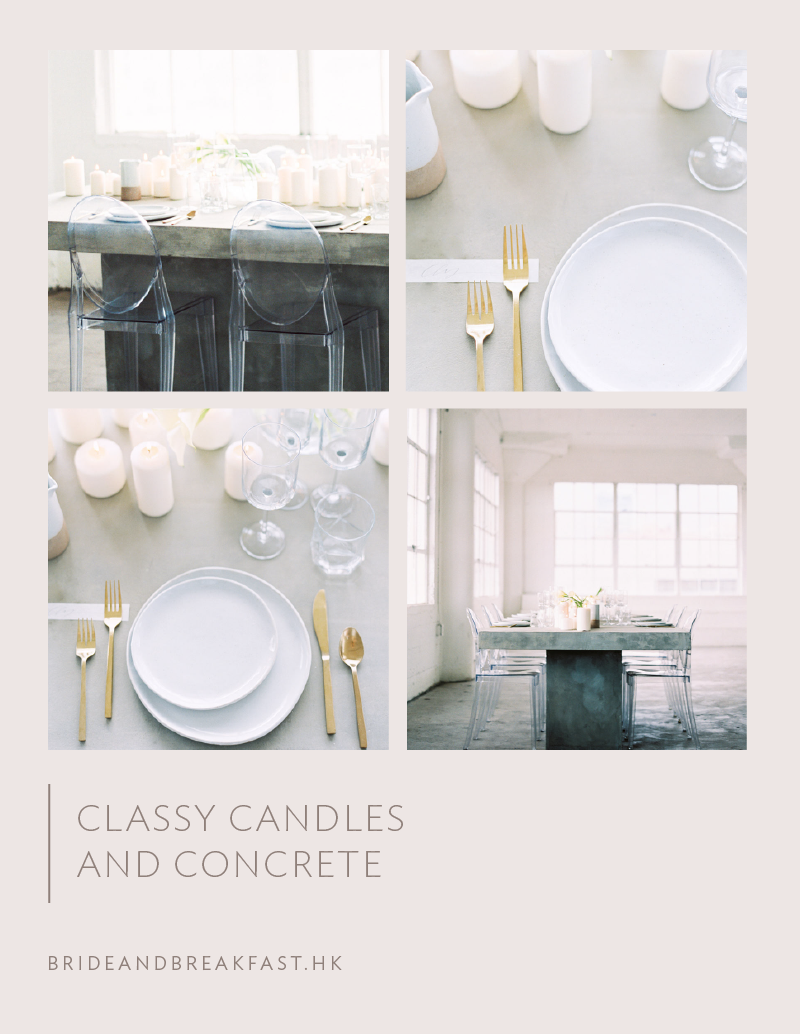 More and more industrial spaces are getting the attention of soon-to-weds and stylists alike, and it's obvious why. Concrete is such a versatile start off point for classy design. See this pairing of concrete and candles, for instance. Isn't it absolutely gorgeous?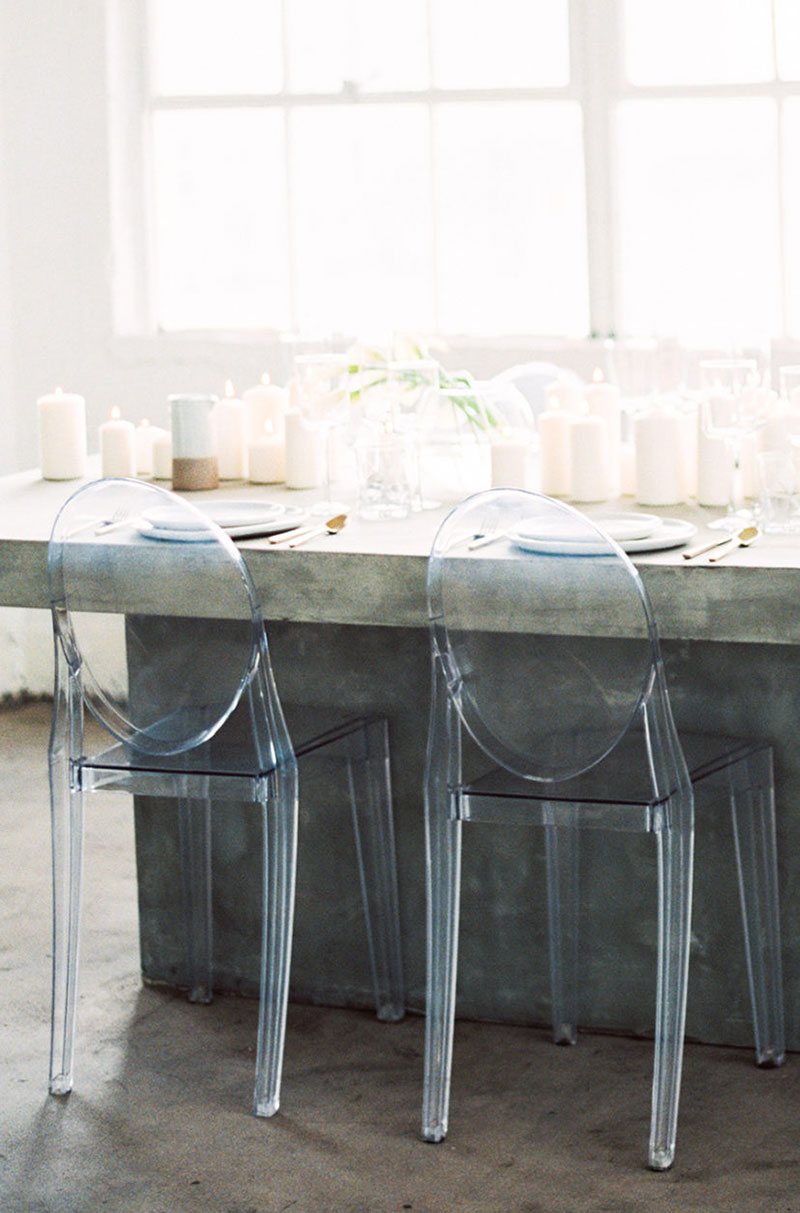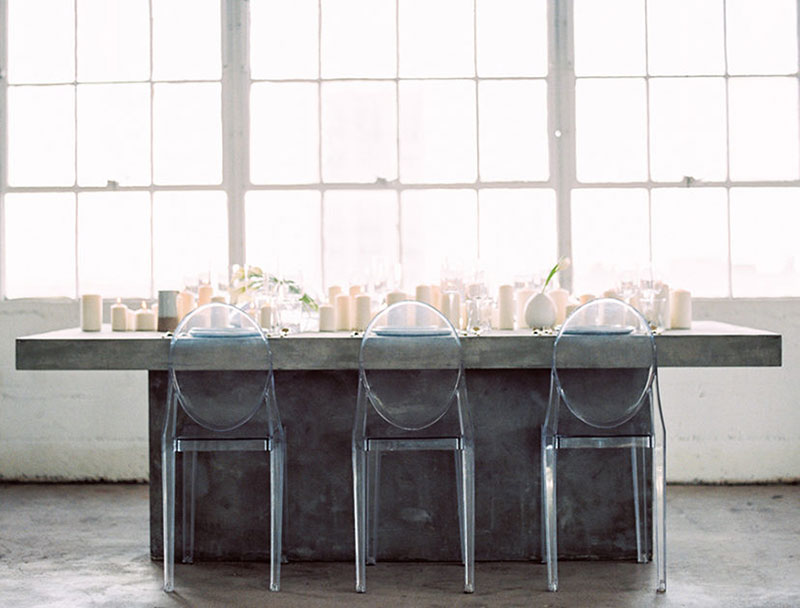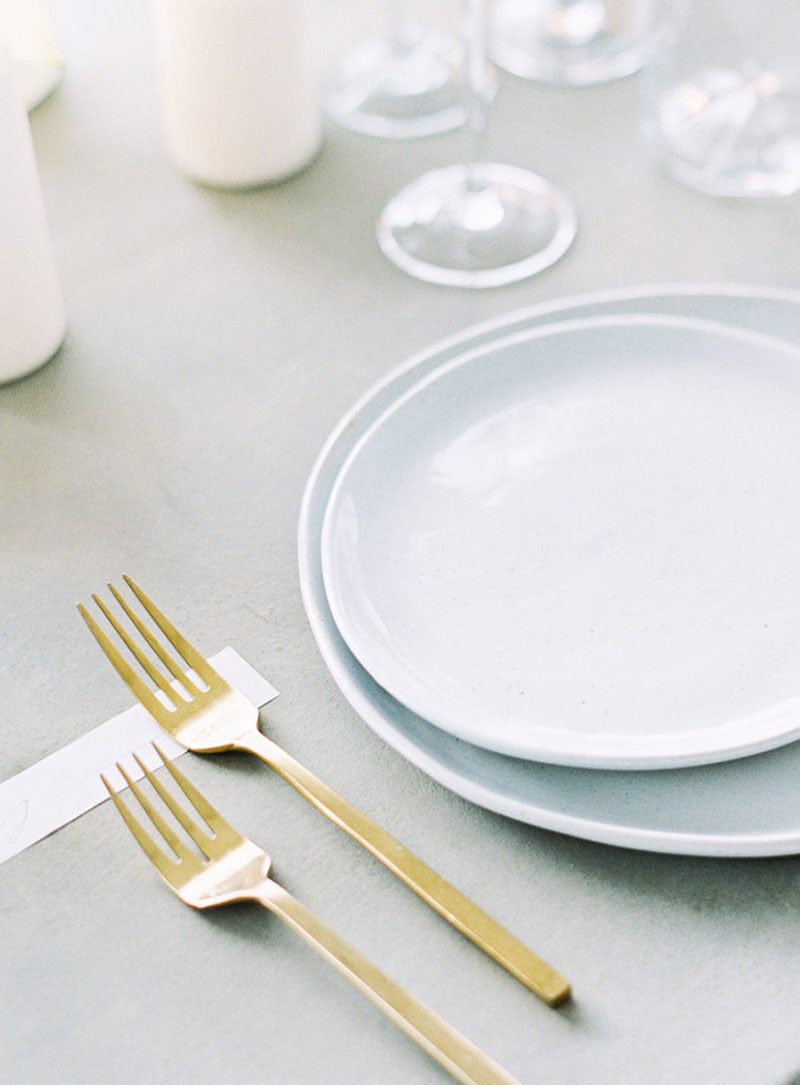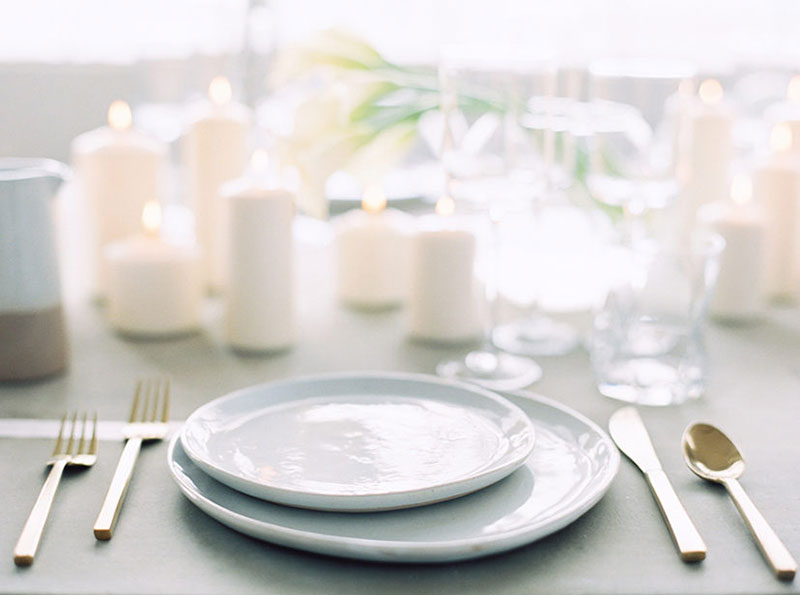 [Photos: Sally Pinera]
(10) Modern Sylvan Setup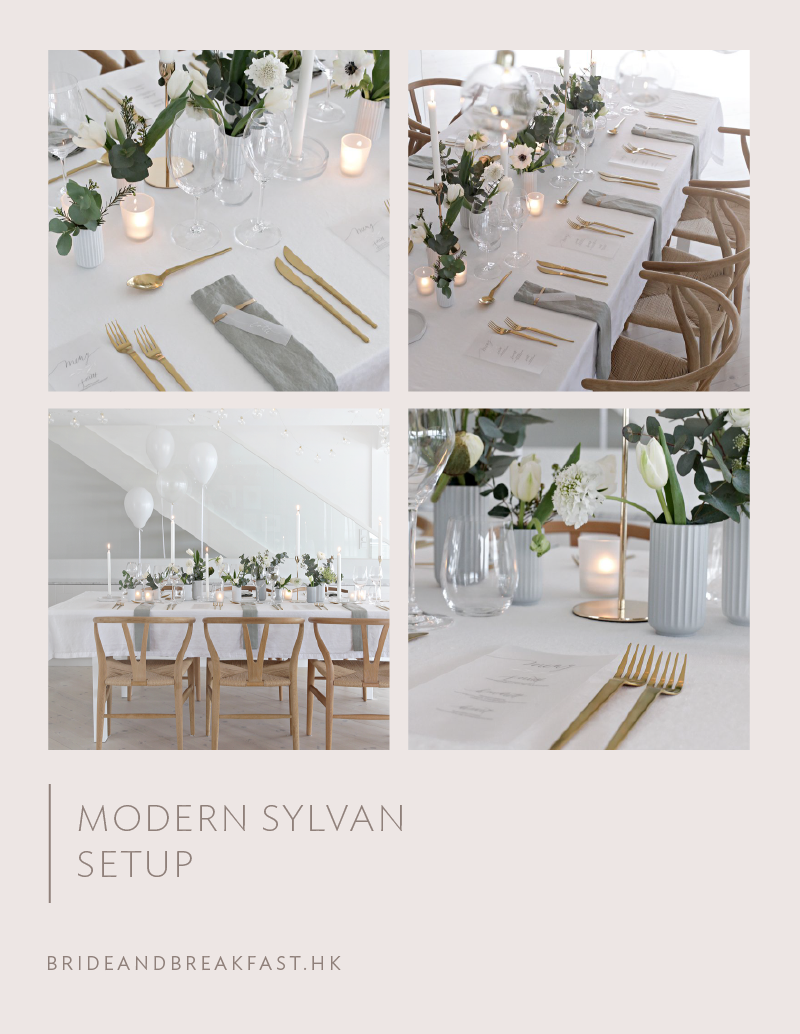 This rustic-inspired minimalist look is simply charming. All the essential elements are in place–greenery, classy cutlery, and wood accents here and there!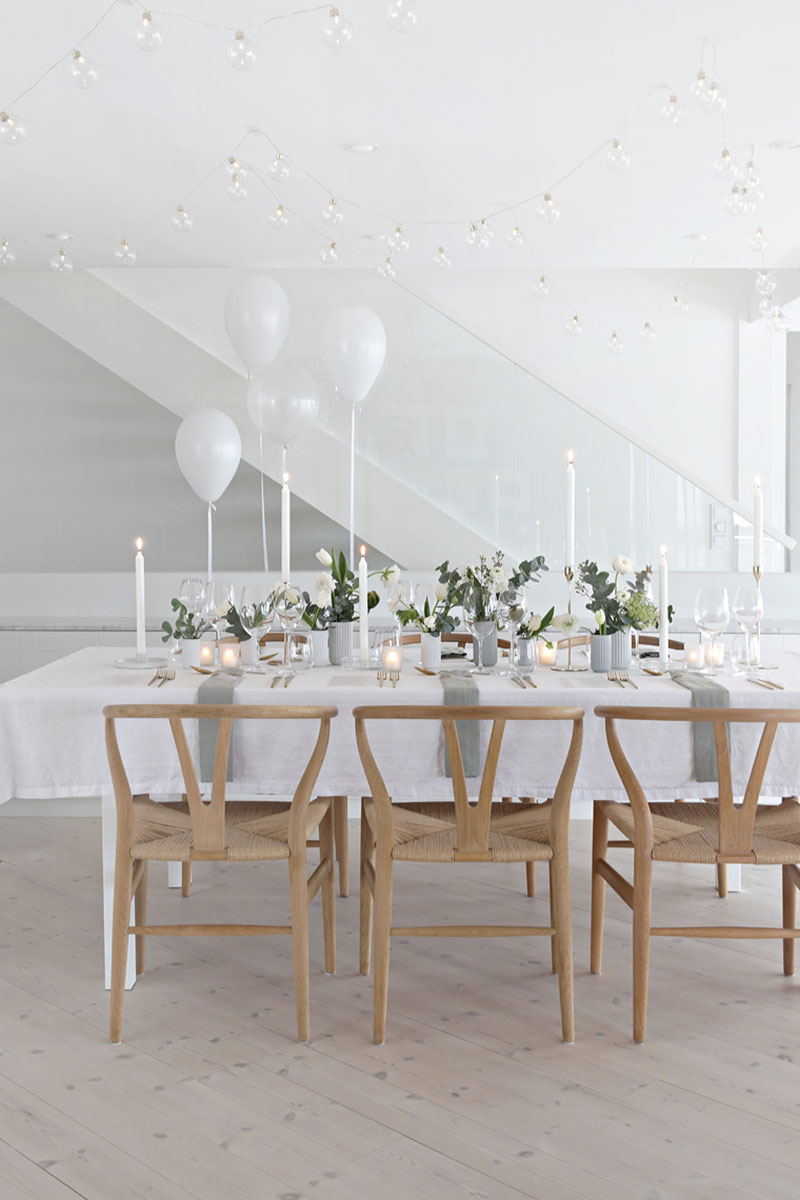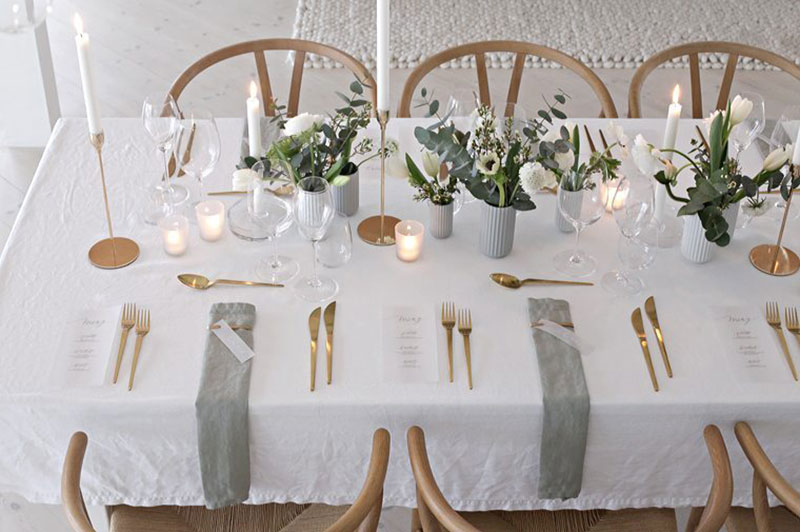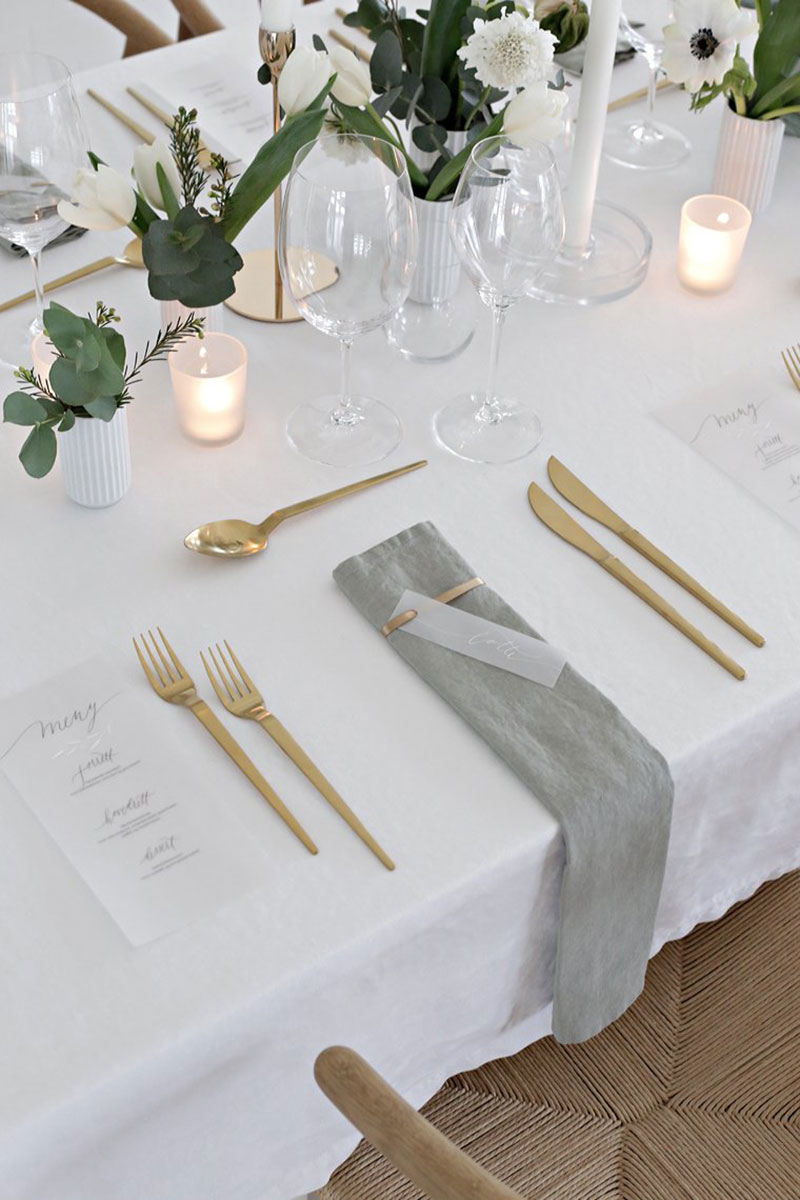 [Photos: Stylizimo]