Hello, brides and grooms! We hope your wedding planning journey is going well. On that note, have you thought about your photo booth display yet? If you haven't then we're just in time! We recently rounded up some fun and fresh wedding photo booth ideas! These creative examples will make guests really excited to snaps at your wedding. So without further delay, here are 10 ideas worth checking out now.
(1) D.I.Y. Frames
If you have old frames stored somewhere, this a good way to repurpose them. Guests can hold the frames up or you can create a wall with frames that they can stand behind.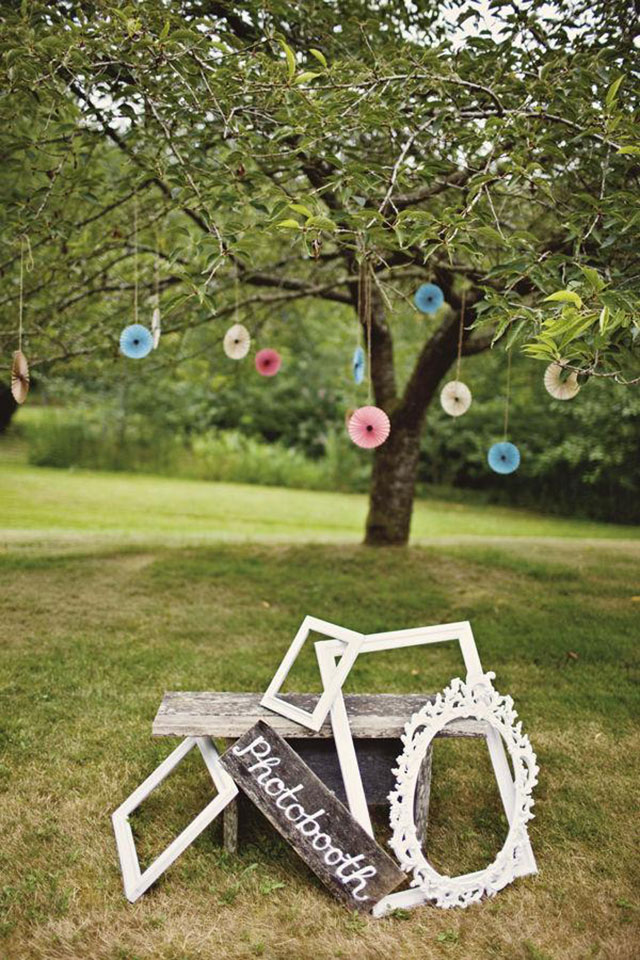 [From: Style Me Pretty / Photo: Simply Rosie Photography]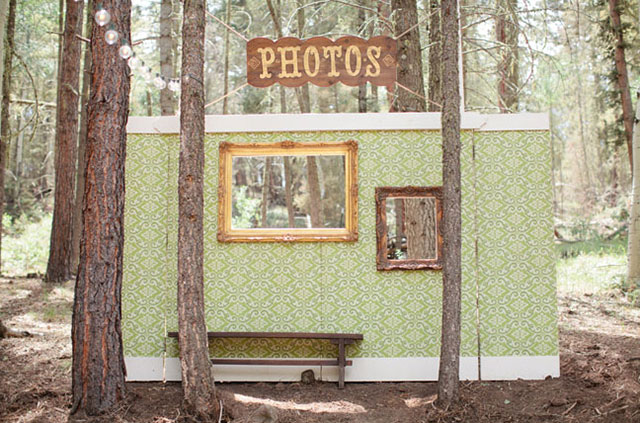 [From: Green Wedding Shoes / Photo: Jennefer Wilson]
(2) Vintage Van
A vintage van for a photo booth? We love this idea–it's absolutely adorable! It will be a great scene stealer, especially for an outdoor wedding.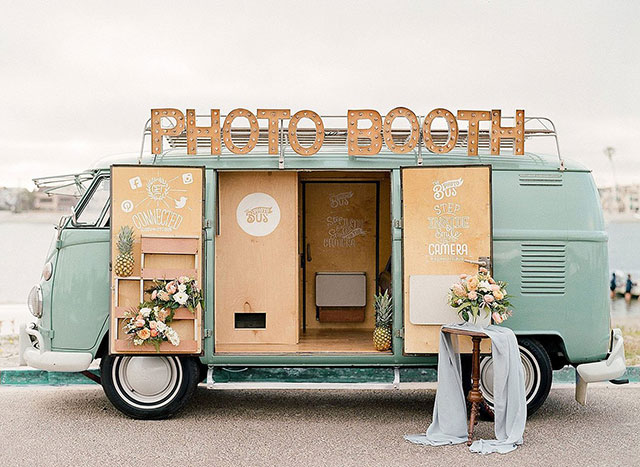 [From: Green Wedding Shoes / Photo: Brianna Venzke]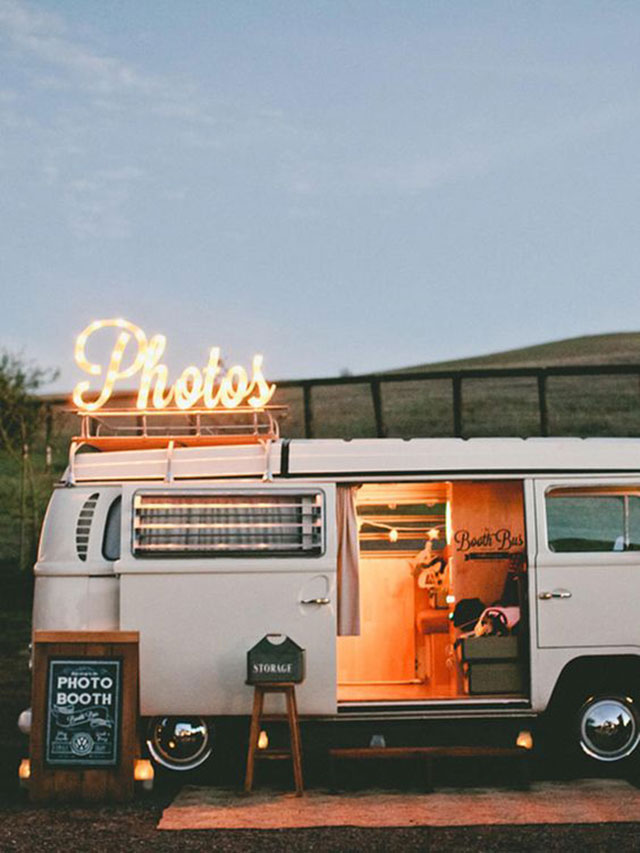 [From: The Knot / Photo: Sabine Scherer Photography]
(3) Nautical Boat
Are you having a seaside wedding? How about this nautical boat as a photo booth backdrop? It's a unique take on the theme and it fits a beach or harbour wedding perfectly.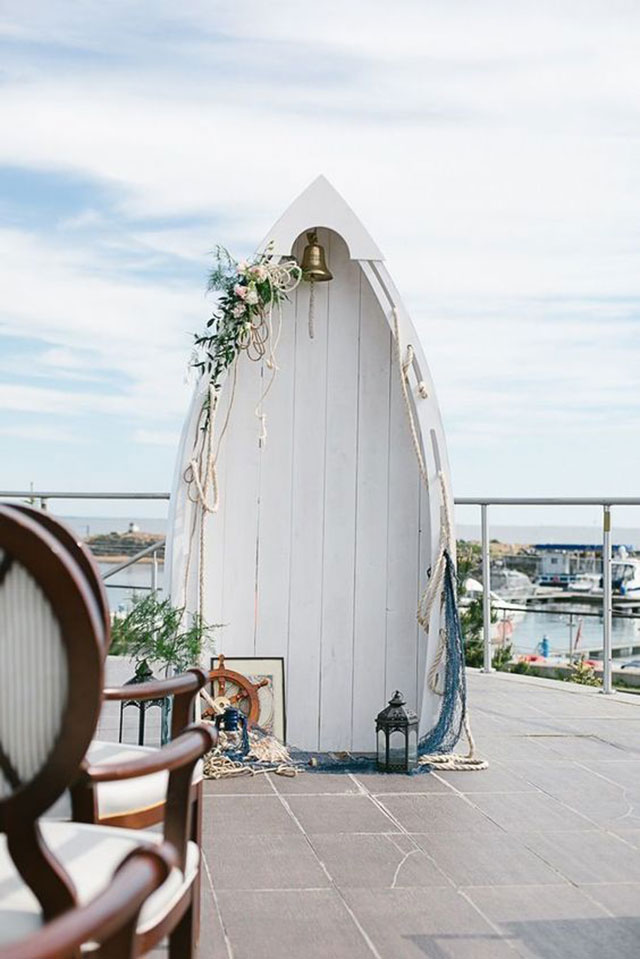 [From: Dio Decor]
(4) Origami Art
Are you a crafty bride? If you're a fan of crafts, particularly origami, this is the best time to make use of your skills! You can recreate this crane backdrop.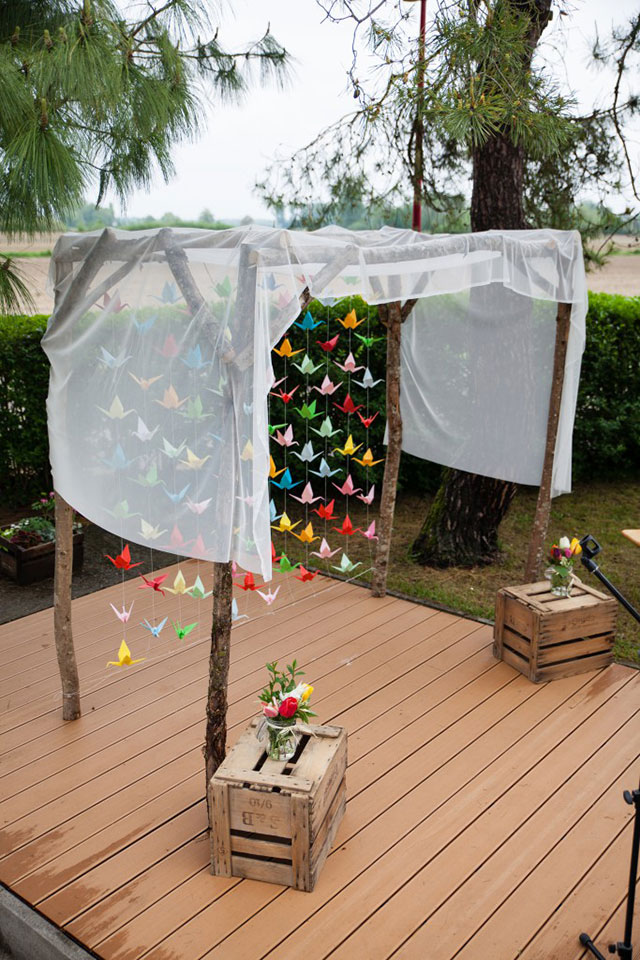 [From: Mademoiselle Dentelle / Photo: Julia Lorber Photography]
(5) Shabby Chic Wallpaper
Get some wallpaper and mix them up to create a shabby chic wall as a photo booth display. This shabby chic look is an interesting addition to any wedding, be it indoor or outdoor!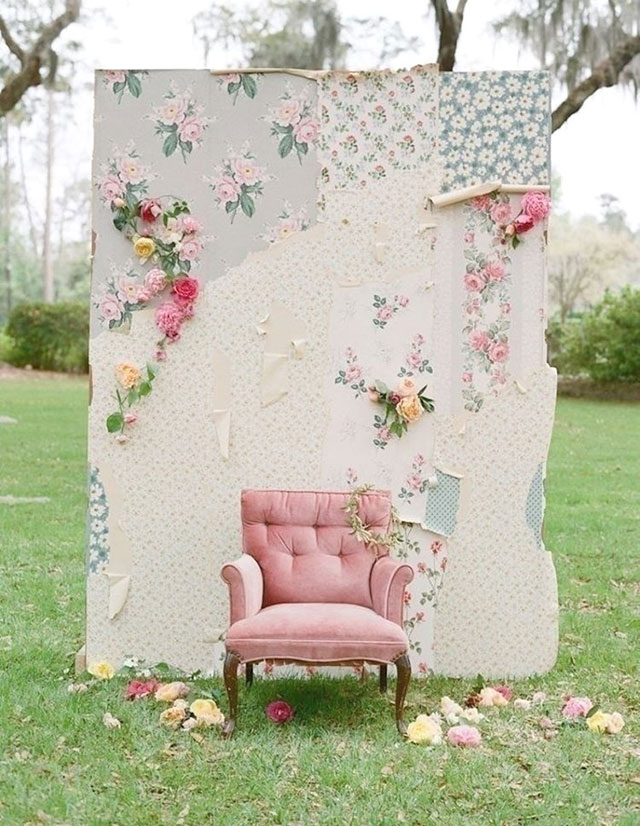 [From: Shaadidukaan]
(6) Fun Fabric
Just like the mismatched wall paper, you can do the same thing with different kinds of fabric. Play with colors, print, and texture to create a fun display for photo taking!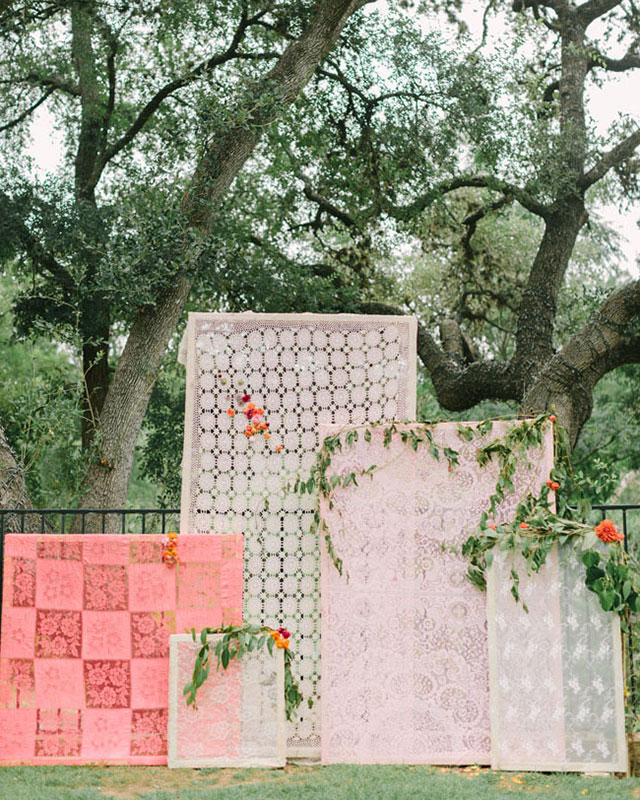 [From: Green Wedding Shoes / Photo: Mint Photography]
(7) Fancy Paper Flowers
Once again, this is a great DIY project for crafty brides. Creating a wall filled with paper flowers is a cost-efficient option if you're on a budget. And despite the budget constraint, the result is stunning, don't you agree?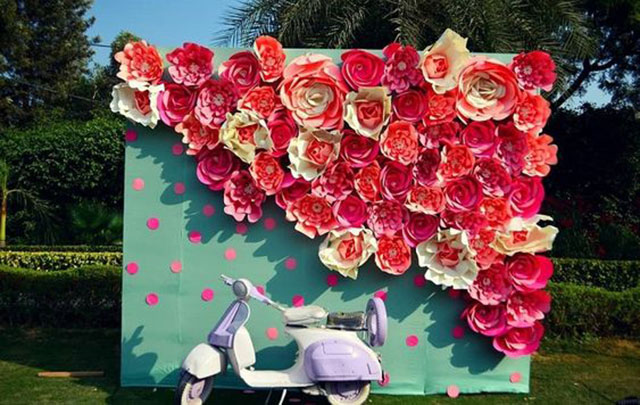 [From: Shaadidukaan]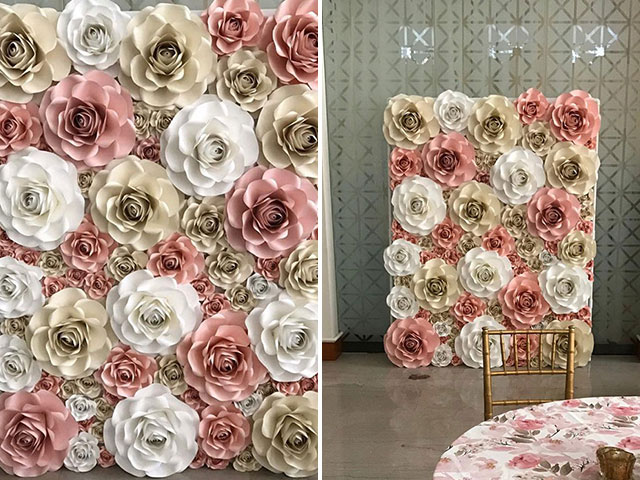 [From: Paper Petals by Jasmine via Etsy]
(8) Stylish Magazine Cover
If you're having a grand union with the most lavish details, this photo booth idea is will fit your wedding perfectly! Who wouldn't want a photo that looks like you're on the cover of a famous magazine?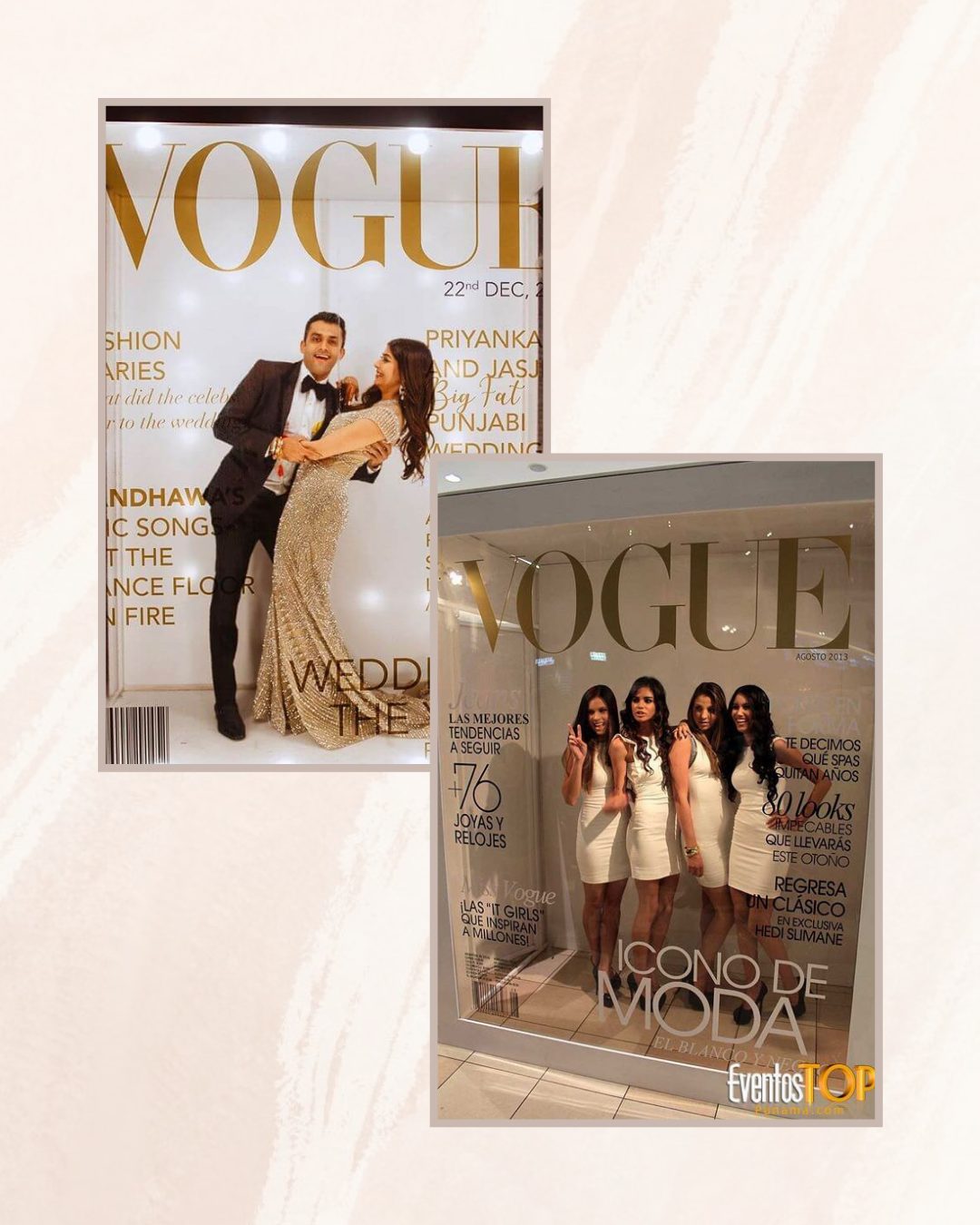 (9) Mix and Match Door Panels
Calling all fans of rustic weddings! Here's a cute photo booth peg that will fit a garden-style wedding. These doors need not be new items either because their charm their "aged" look, too, by the way. You can try sourcing these from second hand shops or groups to cut on cost.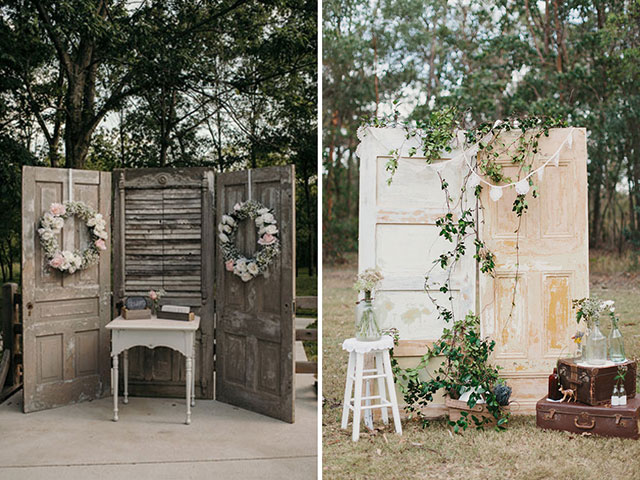 [From: Brian Davis Photo, From: Burnett Boards / Photo: Anthony Hoang]
(10) Nostalgic Books
Lastly, this photo booth display is ideal for book lovers! Share your love for reading with a wall filled with old books. Just like the doors, you can source old books that are on the way to the recycling station. Repurposing old materials always saves you some bucks.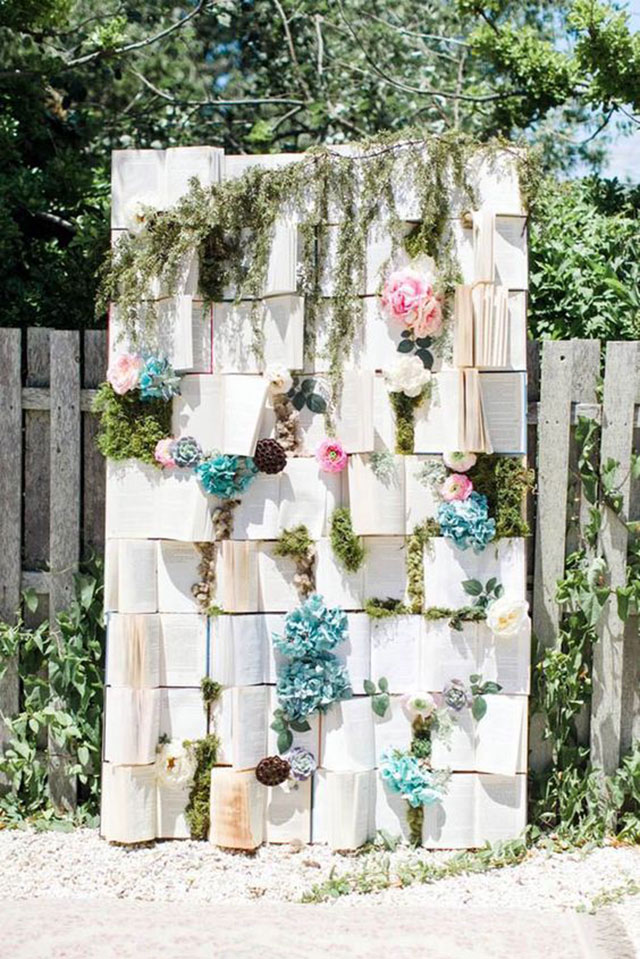 [From: Wedding Forward]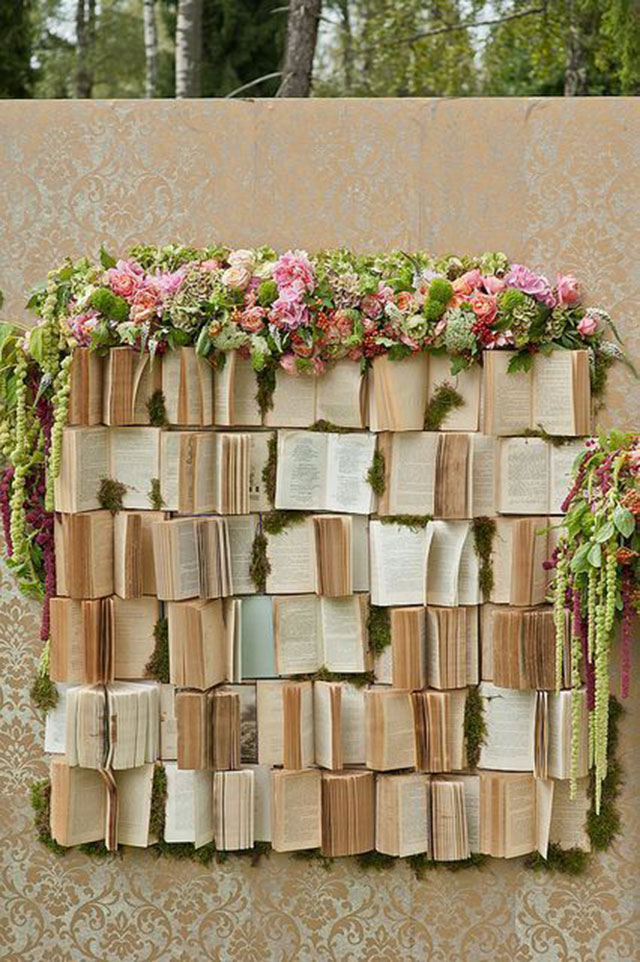 [From: Galina on Flickr]
Which one do you like best? We can't decide!