Let's say you have a very, very tight wedding budget, what can you do to save on wedding expenses? One way you can drive down weddings costs is by looking for affordable alternatives for your decorations, like your reception table centerpiece. If in case you're unaware, there are many options out there, so don't worry!  You can still adorn all your tables with beautiful decorations without having to break your budget.
In today's feature, we listed out 10 affordable wedding table centerpieces just for you! Read on now to find which of these you can use for your special day.
(1) Candles
One of the most–if not the most–affordable decorations out there are candles! If you want to save, then going for candles for your reception tables is the way to go. Aside from sparing you some bucks, candles also look extra romantic!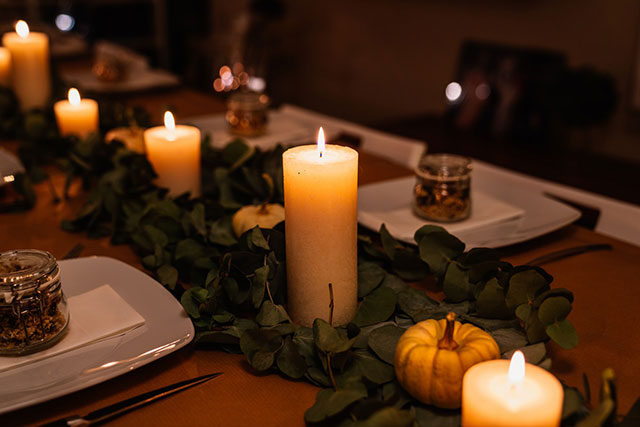 [Photo by Claudio Schwarz | @purzlbaum on Unsplash]
(2) Potted Plants
Raise your hand if you're a plant mom! If you're a plant mom then why not make use of what you already have? Cacti and succulents look extra chic as table centerpiece decorations. They go well with outdoor venues, so if you're having a garden wedding, consider these.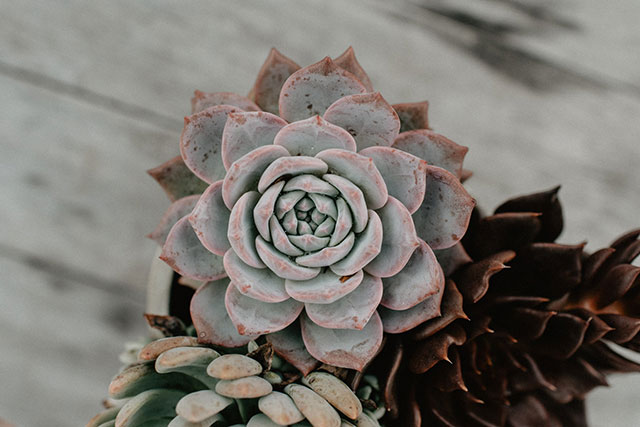 [Photo by Kelly Sikkema on Unsplash]
(3) Old Bottles or Jars
I am sure you must have some recycled bottles or jars at home. Simply paint them, or add some D.I.Y details – they will reborn as your new centrepiece decorations!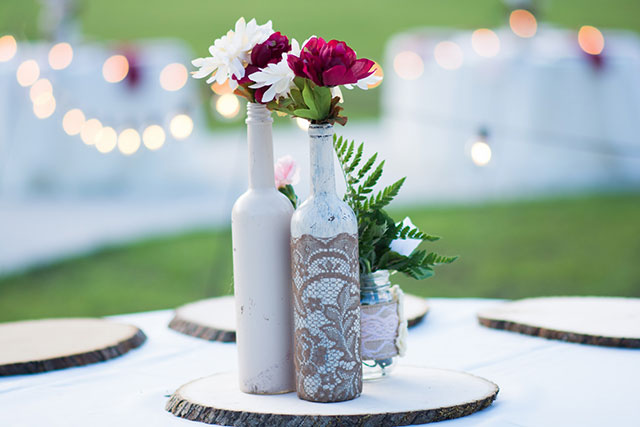 [Photo by Elisabeth Arnold on Unsplash]
(4) Framed Photos
If you had a pre-wedding shoot, how about using your photos as table centerpieces? Aside from letting guests see all your beautiful engagement shots, you can take home all the framed photos and use them as display in your new home!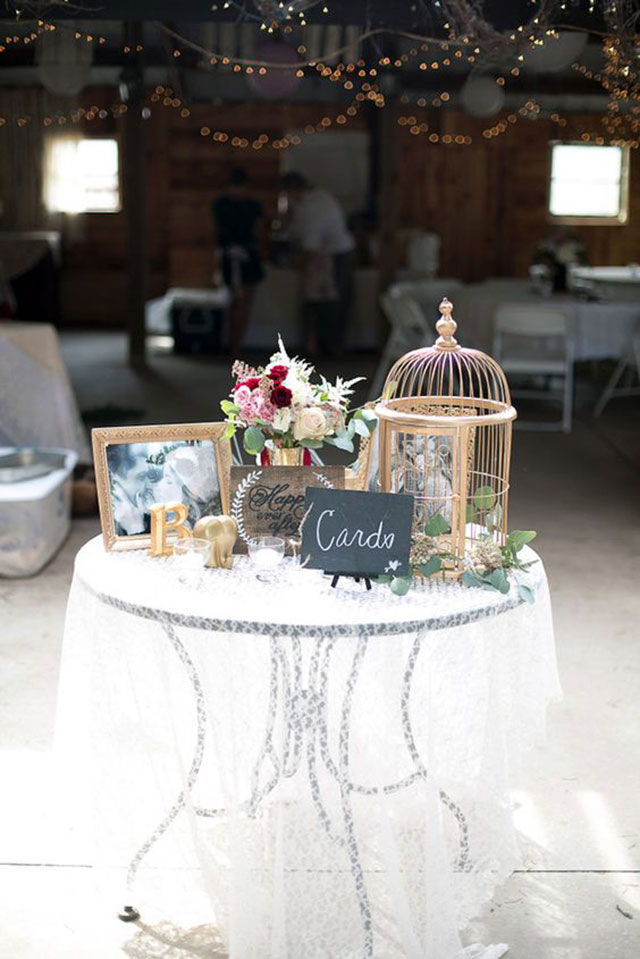 [Photo: Wedding Forward]
(5) Fruits
Fruits make excellent table display because they lend vibrant colors and all kinds of textures. Not only that, guest can also enjoy the fruits along with their meal! This centerpiece idea goes a long way, don't you think?
[Photo by Frank Zhang on Unsplash]
(6) Clay or Ceramic Pots, Cups and Bowls
We know a bride-to-be who has been a fan of ceramics for a while now. If you're just like her, you can use your collection as table centerpieces at your wedding! These look extra good for a minimalist wedding theme.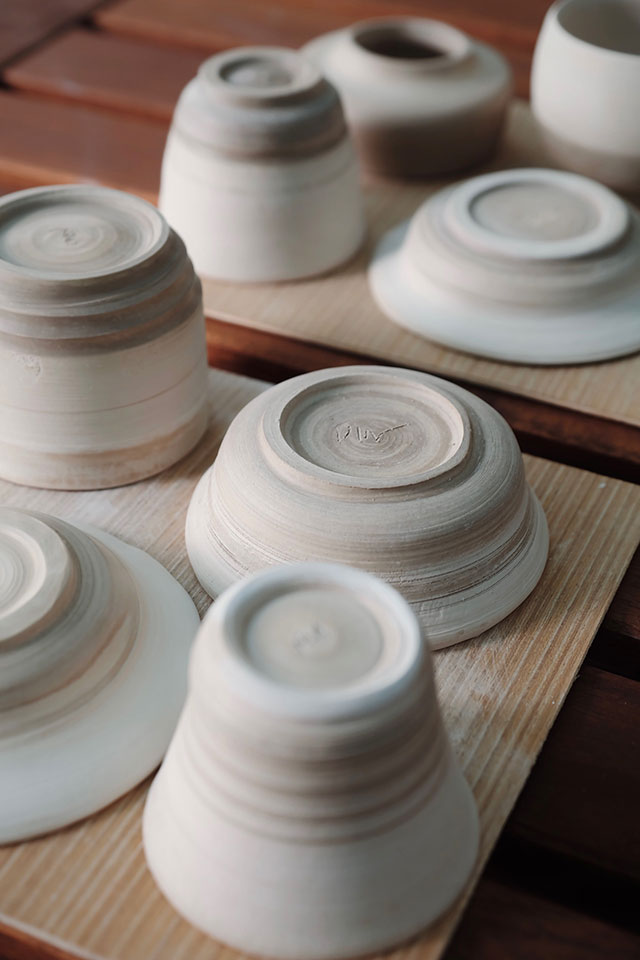 [Photo by Geraldine Lewa on Unsplash]
(7) Palm Leaves
For a tropical vibe without having to spend a lot, go for palm leaves! These can be laid on the table or you can even weave the leaves if you're feeling a little crafty. We love how this simple and affordable option can deliver such a stunning look.
[Photo: Zibetti & Co. / Planning and Styling: A La Carte]
(8) Baby's Breath
There's no question about it, Baby's Breath is a go-to for couples who really need to keep expenses on the low side. Do grab these delicate flowers for extra savings. You can use them for your tables and more–like your bridesmaids' bouquets!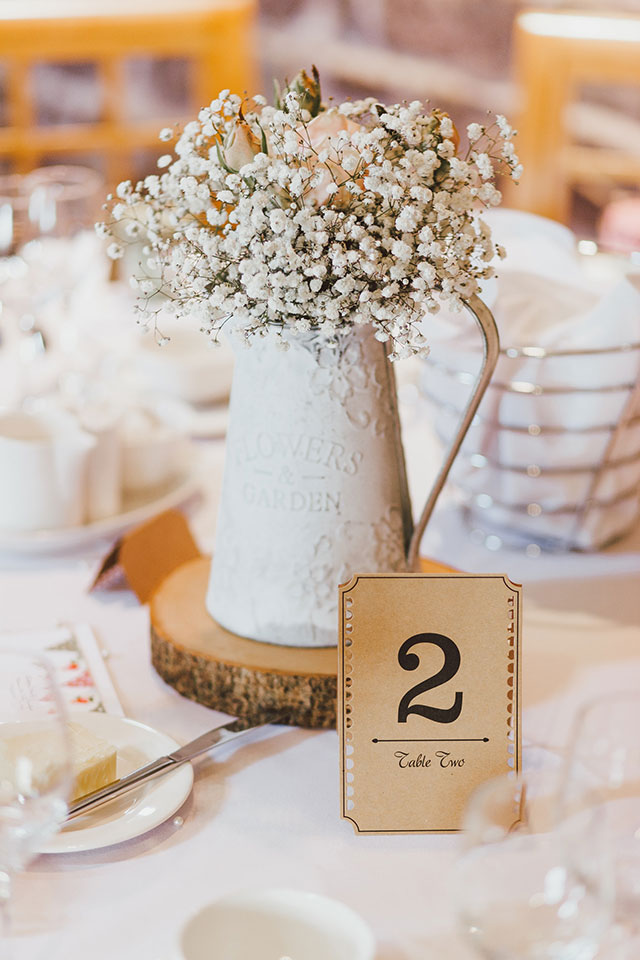 [Photo by Wedding Photography on Unsplash]
(9) Books
Let's continue to search in your own home. What else can you repurpose? How about your books! Stack them up to create elevation at your tables or even line them up with a small vase and flowers and that should do just the trick.
[Photo: Sheila Nolt Photography]
(10) Old Crates
Not all containers are trash. For instance, if you have old crates from past deliveries, keep them. You can use them as table centerpieces. These go well with a lot of the suggestions earlier, like the books, potted plants, and even candles.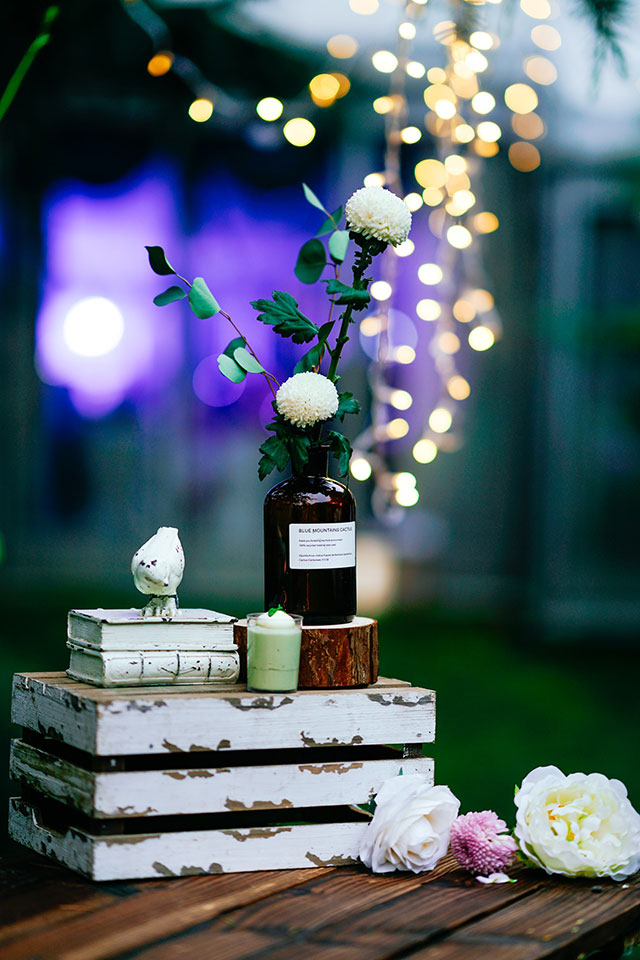 Now that you know about all these other options, we hope you're confident that you can still stick to your tight wedding budget and have stunning wedding table centerpieces!