Every bride wants to look her best on her wedding day. One crucial vendor that will help her achieve that bridal glow is definitely her makeup artist! Today, we've put together a list of 12 makeup artists who can help any bride look her best on the biggest day of her life.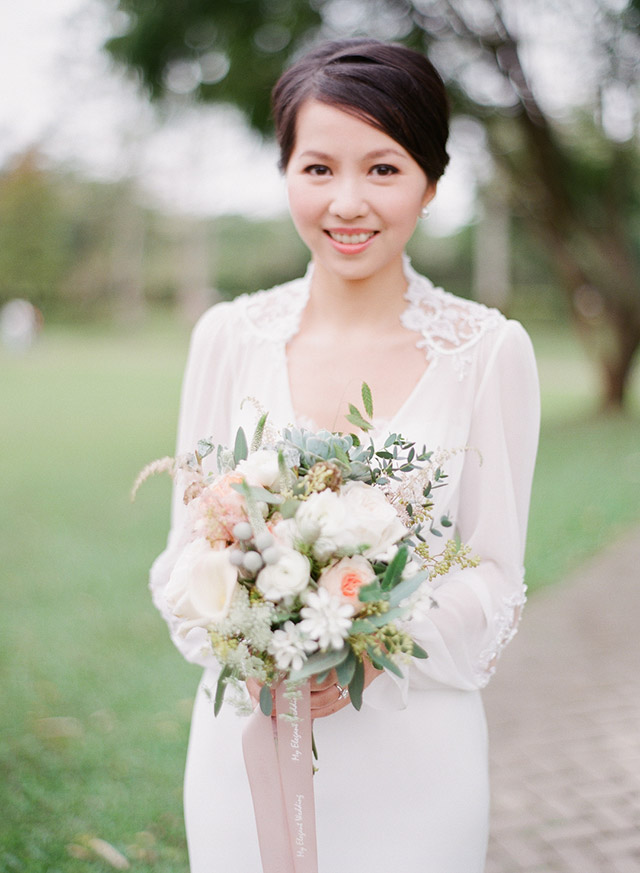 Caroline Sze of Seasoning is a famed artist with experience and background from various international makeup brands. She is known for her fashion and advertising makeup as well as her celebrity styling. For bridal beauty, her philosophy is to create timeless beauty and individuality that emanates from within.
Price: Engagement rate starts at HK$7,500 (Caroline) / HK$4,000 (Sprout Team), Wedding Day rate starts at HK$12,000 (Caroline) / HK$6,000 (Sprout Team)
Years of Experience: 15 years
Style: Timeless, reflecting individuality, glowing from inside out
[Feature: Harmonius Bliss / Photo: Isa Photography]
Xing Yip, who is known in the industry under the name Xing MaQuillage, is an all-around stylist and make-up artist who is specializing in bridal makeup. She takes inspiration from her love for art which allows her to turn each face into a beautiful masterpiece.
Price: Engagement rate starts at HK$2,600, Wedding Day rate starts at HK$3,800
Years of Experience: 5 years
Style: French style
[Feature: Vintage Industrial Editorial / Photo: Heather Photography]
Gabbie Lee is known in the local and international industry because of her eye for detail and her innate ability to enhance facial features. Makeup is her one, true passion. She loves making her clients feel beautiful and she is driven by the transformation that brings out their natural beauty.
Price: Engagement rate starts at HK$2,800, Wedding Day rate starts at HK$3,800
Years of Experience: 6 years
Style: Chic, timeless, elegant, and romantic
[Feature: Dignified Charm / Photo: Jada Poon Photography]
Continue reading "12 Makeup Artists for that Perfect Bridal Look"